---

---
---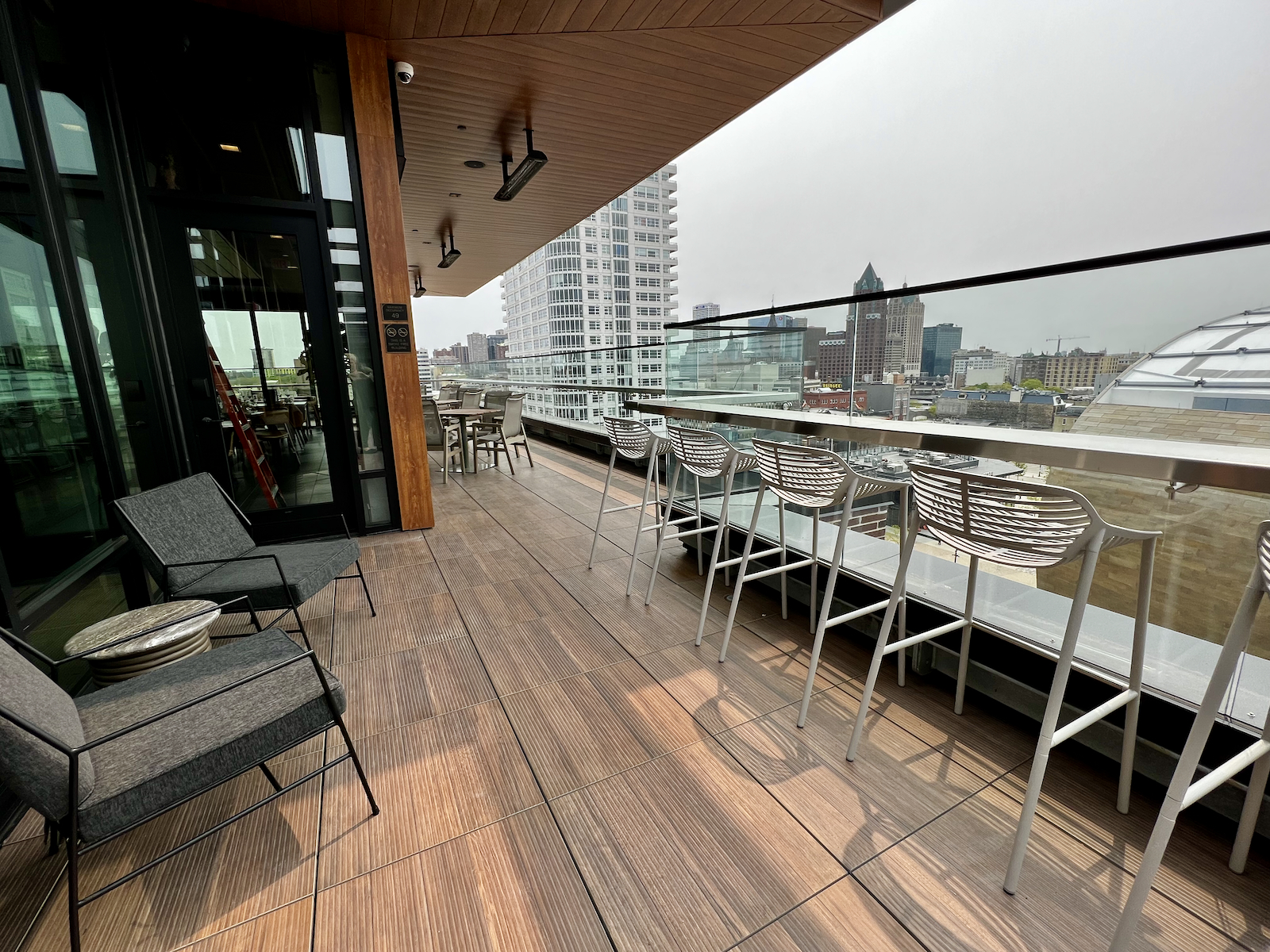 The Trade Hotel, an Autograph Collection Hotel by Marriott, officially opened today at 420 W. Juneau Ave. adjacent to Fiserv Forum in the Deer District.
Built to pay homage to the various trades and tradespeople who built Milwaukee from the ground up, the hotel sports a modern industrial look and feel which embraces masonry, metal and wood to create a beautiful, state of the art environs.
In addition to hotel accommodations, The Trade boasts three food and beverage venues: The Craft gastropub, Solomon's lounge and Il Cervo, an Italian concept from Madison's Food Fight Restaurant Group....
...Full Story Here

Ken Notes: Milwaukee has hit the ball out of the park with the new Deer District. I know wrong sports metaphor, but three pointer seems cliché. Food Fight enters the MKE market with Cervo's on the 9th floor! I think they should sponsor a WisconsinDevelopment.com road trip...

---
---
Kenosha Common Council approved development agreement Monday
A major development plan in Kenosha could reshape the city`s downtown in the coming years.

Plans for the development include over 1,000 apartments and condominiums, office buildings, retail space, a market hall and hotel and across a nine-block radius downtown. The plan would also develop a new municipal office building, while razing the existing city hall to make way for a residential tower and mixed-use development...
See Also:
...Full Story Here

---
---
While Kenosha and Racine counties are experiencing a development boon, employers and developers are missing a key piece for incoming residents and construction workers: Healthcare.
In Kenosha, city officials and developers announced plans for a nine-block downtown redevelopment project to replace empty lots with around 1,000 new apartments, and similarly transform the 107-acre former Chrysler plant. In nearby Racine County, Microsoft entered an agreement to build buy 315 acres and build a $1 billion data center in the village of Mount Pleasant...
...Full Story Here

Ken Notes: Economic Development is a team effort and we have to remember it takes: housing, education, workforce, infrastructure, state and local partnerships, and yes healthcare...

---
---
Microsoft`s proposed data center in Mount Pleasant would likely be the first beneficiary of a bill introduced Monday to exempt data center equipment, software and other costs from state sales and use taxes.
The bill`s authors, Rep. Shannon Zimmerman, R-River Falls, and Sen. Romaine Robert Quinn, R-Cameron, say the exemption is needed to attract tech companies that are rapidly developing networks of data centers to support their cloud computing customers...
See Also:
...Full Story Here

Ken Notes: We need to be careful. The new project needs to create enough value to pay for the infrastructure investments needed for the project and already made in the area. I would do this with a development agreement a good development agreement. I also do not like legislation targeted at a single large project. Most of our jobs still come from smaller companies...

---
---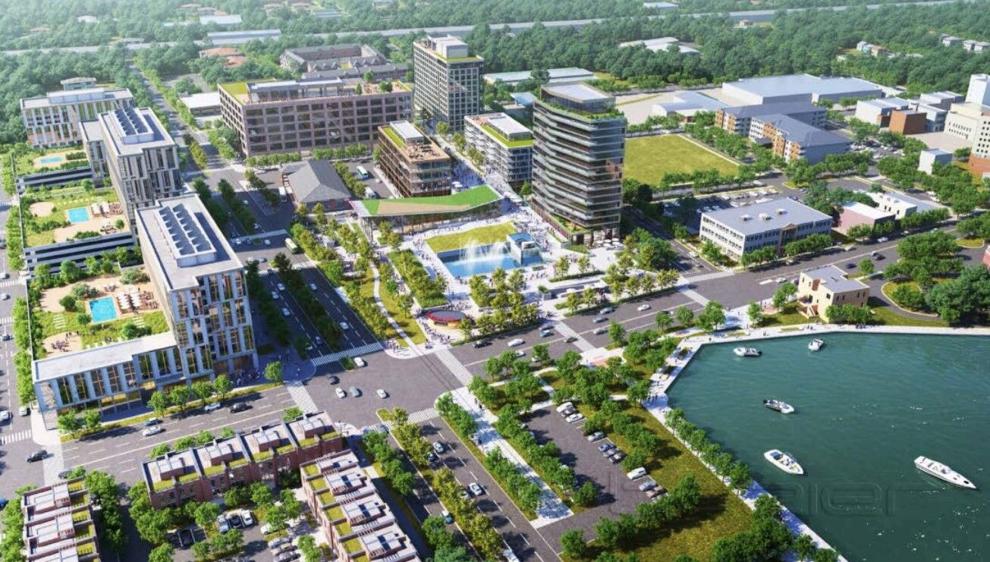 The City of Kenosha Plan Commission will consider a major Downtown development plan covering numerous city blocks Thursday evening.
The plan is a partnership with Cobalt Partners, LLC of Milwaukee and C. D. Smith, a general contractor and development firm based in Fond du Lac. The comprehensive plan covers nine blocks of Downtown Kenosha bordered by Sheridan Road on the west, 52nd Street on the north, 56th Street on the south and Lake Michigan on the east...
...Full Story Here

---
---
Hughes outlines economic development agenda that includes 'our underlying investments'
Economic development is about much more than attracting big businesses to Wisconsin communities, the state's chief economic development official said Tuesday during a public Q & A session in Madison.

In the three and a half years since she was appointed, said Missy Hughes, Secretary and CEO of the Wisconsin Economic Development Corp., her work has broadened beyond "increasing the square footage in a community" occupied by industry or "attracting businesses and things like that."..
...Full Story Here

Ken Notes: Missy Hughes has brought much to WEDC, the focus has taken us through Covid, rebuilt many of our downtown`s, and helped business grow in Wisconsin. I wonder if she could weigh in on restructuring TIF laws to allow communities to work with WEDC on a specific project. We do this now but it involves bending the rules. I remember working with EPIC when they came to Verona - Pay as you go - Great development agreement - Get funds to the schools in a timely manor - Build community wide infrastructure - And little or no risk - All great ideas and none of them are specifically in the actual TIF laws...

---
---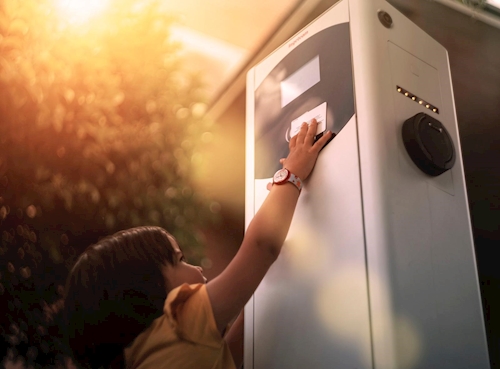 Spanish manufacturer Ingeteam will expand capacity at its Milwaukee plant, creating 100 jobs producing electric vehicle charging stations as the U.S. advances ambitious plans to build out a national charging network.
The development points to Wisconsin's growing promise as a critical manufacturing hub in the nation's quickly expanding energy future, which was detailed in a recent WEDC report.
"This significant investment, in addition to the more than $20 million already invested in our cutting-edge manufacturing plant since 2010, will add up to 100 new well-paying jobs to the region, and to our production facility in Milwaukee over the next five years," said Jesus Rodriguez, executive vice president of Ingeteam EV Chargers USA.
Ingeteam will increase production of DC Fast Chargers and L2EV chargers for the U.S. market at its existing plant. The fast chargers will be Buy America-compliant and will meet the requirements of the National Electric Vehicle Infrastructure program...
...Full Story Here

Ken Notes: I like this, a Spanish Company employing Wisconsin workers on next gen jobs. I hope we can build more plants like this...

---
---
APPLETON, Wis. (WLUK) — A historic building in downtown Appleton, Wisconsin, is getting new life as a luxury apartment complex.
The 90-year-old Zuelke Building, which has been filled with office spaces for years, opened Monday as Residences at Zuelke, a 66-unit apartment building.

The first floor will remain a commercial space, but the other 11 stories will become luxury living.

While the building`s renovation was extensive, the design team said maintaining historical significance remained a top priority throughout the process. Because of this, some of the original features, like the marble floor, have been preserved.

New features include a fitness room, golf simulator and a theater...

...Full Story Here

---
---
WEDC: Small businesses are key to thriving communities
Wisconsin had the second-best 10-year small business survival rate in the nation over the last decade. Only Iowa had a better ranking.

That's according to a recent analysis from The Southern Bank Company, a financial institution based in Alabama that looked at data from the U.S. Bureau of Labor Statistics to compare the state-by-state business survival rates from March 2012 through that month of 2022...

...Full Story Here

---
---
Milwaukee has a newly proposed plan that would help guide downtown area development over the next several years ? with another development plan pending for the city`s Bay View neighborhood.
Both plans, proposed by Mayor Cavalier Johnson`s administration, need Common Council approval, with that review to occur over the next couple of months.
But, before the Plan Commission and council review those proposals, there are other opportunities for people to comment on the plans. That includes a May 11 open house on the downtown plan.
Here are four things you need to know about the plans...
...Full Story Here

---
---
The way the world accesses the internet is in constant flux and at an ever-increasingly rapid pace. WIFI 6, 5G, and 6G are all heavy hitters of the next generation of wireless connectivity that will drive IoT and Industry 4.0 networks.
As Industry 4.0's use cases become more standardized, instead of bleeding edge, the internet of things further converges OT and IT. As the devices connecting to these evolving networks grow in scope and industry touchpoints, it becomes more critical than ever to choose the right technology for the right environment...
...Full Story Here

Ken Notes: We are in the process of burying hundreds of millions of dollars worth of fiber when in fact the future is wireless. Perspective, we used to have corded phones...

---
---

Partner Level Sponsors

About Sponsorship
...Full Story Here

---
---
A group of state lawmakers released a package of draft bills Tuesday, aimed at tackling Wisconsin`s affordable housing crisis.
The bipartisan group has two main goals: to lower the cost of construction, and to limit the power of neighbors to oppose development.
The proposals would make it cheaper to borrow money for new, affordable construction projects. The lawmakers say this would create more "workforce housing": homes that middle-income Wisconsinites can afford. As construction costs soar, it`s getting harder to build homes in that price range...
See Also:
...Full Story Here

Ken Notes: Much more on this in the next WWHNews.com on Workforce Housing. Remember Nimby is only one of many issues. Cost of development, density, infrastructure, cost of property, and exclusionary zoning, and most of all profit margins are all on the table...

---
---
The Wisconsin Governor's Business Plan Contest is back for its 20th year of helping entrepreneurs prepare to launch their business. A total of 150 entries have been narrowed down to 13 finalists who will all present their businesses to a panel of judges on May 31.
Finalists from southeastern Wisconsin include:
Germantown-based Chocolate Rescue for Dogs: Founder Arek Schmocker has created a dog treat that encapsulates the toxins found in chocolate if a dog were to accidentally eat some.


Milwaukee-based Energy Tech Innovations: Founder Bryan Johnson is helping the company develop a low-cost, water-based gas treatment method that will convert biogas into renewable natural gas, a greenhouse gas neutral fuel.


Oconomowoc-based Soul Mobility: Founder Troy Tesmer aims to provide solutions to the physically challenged through the startup's user-inspired designs and innovations.


West Allis-based WORKSHIFT: Founder Bekki Yang is helping connect local health care workers with businesses and organizations seeking on-demand health care workers to perform necessary COVID-19 testing, vaccinations, among other medical/clinical services.
...Full Story Here

---
---
Milwaukee, Wis. – Wisconsin Department of Administration (DOA) Secretary Kathy Blumenfeld made stops at Stainless Foundry & Engineering, Lakefront Brewery, and Milwaukee Riverkeeper as part of a tour marking the recent release of the Clean Energy Plan Progress Report by Governor Tony Evers.
"Creating and sustaining a clean energy economy for Wisconsin is going to take collaborative action across the public and private sector, learning from each other," Secretary Blumenfeld said. "The Clean Energy Plan is a starting point for how we can best create pathways toward sustainability that will benefit our business community and economy, as well as the health and pocketbooks of Wisconsin residents long term."...
...Full Story Here

---
---
MENTOR Greater Milwaukee, EmpowHER will expand the apprenticeship mentorship framework for registered apprentices and sponsors.
MADISON – When considering the main elements of an apprenticeship, hands-on training or related instruction are often the first things to come to mind. However, another integral component to the apprenticeship program structure is mentorship.

"Mentorships are the heartbeat of Wisconsin apprenticeship," said David Polk, director of Wisconsin Department of Workforce Development`s (DWD) Bureau of Apprenticeship Standards. "We want apprentices to have all the resources available to them to promote completion of apprenticeships at a high level. If apprentices have a positive mentorship experience, they will, in turn, become better mentors for the next generation of apprentices." ...

SEE ALSO:
...Full Story Here

---
---
Mid-America Real Estate-Wisconsin completed its fourth Shopko sale collaboration with CORTA Development, this sale closing in Onalaska, Wisconsin.
Earlier, Mid-America's Asset Advisory team assisted CORTA with vacant department store acquisition and redevelopments in Fond du Lac, Sheboygan and West Bend, Wisconsin, all of which are in various stages of redevelopment.
In August of last year, the Onalaska Plan Commission approved a zoning change around the former Shopko building, part of the East Towne Plaza, from mixed-use community to regional business property...
...Full Story Here

Ken Notes: While I miss Shopko, it has been interesting to see what adaptive reuses have taken over the spaces. I especially like the Farm and Fleet in Monroe and some of the grocery options. Onalaska is bringing another of my favs, Five Below...

---
---

Middleton, WI (24 May 2023) – Bob Tollefson, Vice President of Business Resources at ETC, has been named as a finalist for the 2023 Wisconsin ORBIE® Awards in the Corporate category, presented by the Wisconsin Leadership Association (WisconsinCIO.) Tollefson was selected from a list of over 120 nominations. As a finalist in this Award category, he will be honored at an awards banquet in June in front of more than 300 technology professionals and business leaders...
See Also:

...Full Story Here

Ken Notes: ETC is one of my favorite companies in Wisconsin and their work in LED Theatre lighting will keep them growing as the leader in the industry...

---
---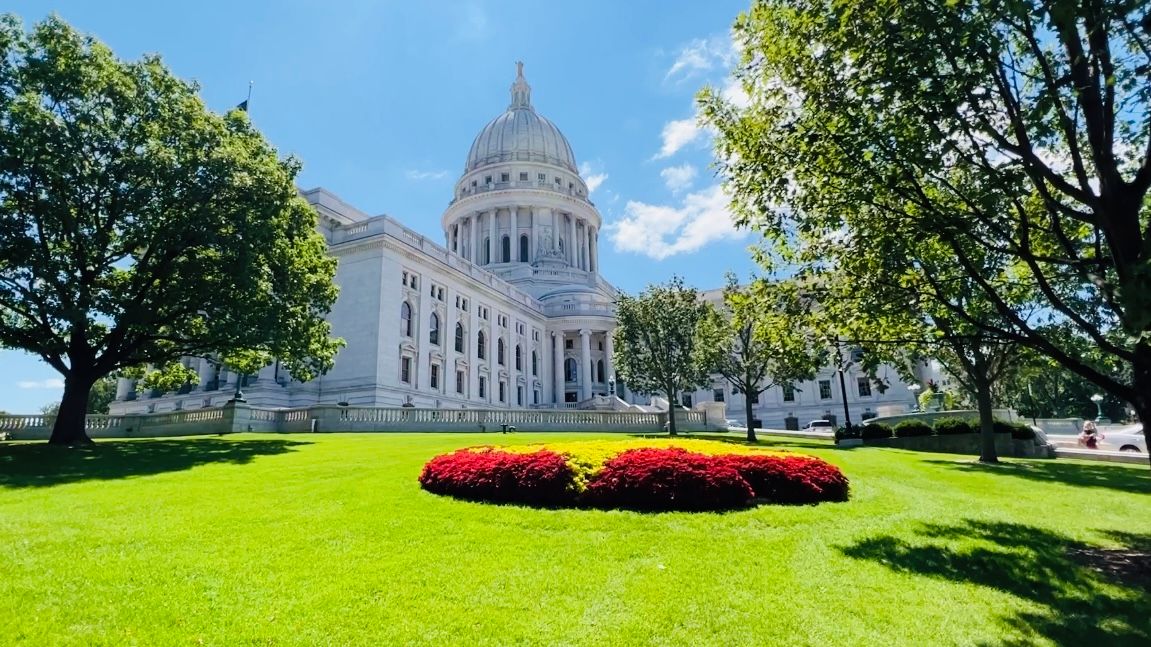 Evers op­ti­mistic that bi­par­tisan deal on local gov­ernment aid can be reached
MADISON, Wis. (AP) — Gov. Tony Evers said Wednesday that he and Republicans who control the Legislature are working toward a bipartisan compromise on a bill that would increase funding for local governments, a measure that the Democrat promised to veto as originally introduced...


...Full Story Here

---
---
Northwood Tech's new mobile welding lab held its official ribbon cutting ceremony on the St. Croix Chippewa Indians of Wisconsin Reservation
Northwood Tech's new mobile welding lab held its official ribbon cutting ceremony on the St. Croix Chippewa Indians of Wisconsin Reservation. Speakers at the event included Dr. John Will, president of Northwood Tech, Missy Hughes, secretary and CEO of the Wisconsin Economic Development Corporation (WEDC), Amy Pecachek, secretary-designee for the Department of Workforce Development (DWD), Bruce Songetay, cultural coordinator and first speaker/language advisor – St. Croix Tribe, Janine McNulty, higher education and community development research/recruiter – St. Croix Tribe, and Keith Burns, welding instructor...
...Full Story Here

---
---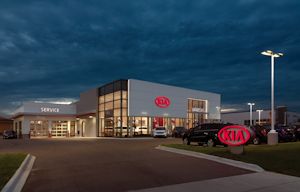 JANESVILLE, Wis. – The Madison office of Kraus-Anderson (KA) has completed the renovation of Janesville Kia and Janesville Subaru located at 3301 North Pontiac Dr. in Janesville, Wis. The dealerships are owned by Janesville-based Home Run Auto Group.
Designed by R.B. Custom Designs, the $1.76 million, 7,485-square-foot project renovated an existing, abandoned motorcycle storage building into a car wash and auto detailing center. The new building offers two car wash bays, two detailing bays, a photo booth room, undercoating bay and a new surface lot for overflow parking for both Kia and Subaru dealerships.
KA constructed the Janesville Kia and Janesville Subaru in 2016, and has built several other dealerships for Home Run Auto Group, including Kenosha Subaru in Bristol, Wis., and Racine Honda and Racine Hyundai in Mount Pleasant, Wis...
...Full Story Here

---
---

Supporting Sponsors
...Full Story Here

---
---
Trevor Lord has joined Appleton, Wisconsin-based contractor The Boldt Company as director of business development for its Northern Operations Division. He will concentrate on Boldt's Wisconsin offices in Green Bay and Appleton.
In this position, Lord will be responsible for developing and maintaining strategic relationships with key business partners and customers and representing the firm within these communities....
...Full Story Here

---
---
A decade-long slowdown in wind energy development in Wisconsin appears to be ending.
In early April, the Red Barn Wind Park began operation in Grant County, producing enough energy to power 32,000 homes.
Red Barn is the first new utility-scale wind farm in nearly six years and only the second to go live since 2012, when three wind farms went into operation in east-central Wisconsin...
...Full Story Here

---
---
The Water Council and its partners have been awarded $1 million from the U.S. National Science Foundation (NSF) to plan a Regional Innovation Engine in eastern Wisconsin addressing water and energy resilience for manufacturers and utilities.
The Water Council applied for the two-year grant with its lead partners MKE Tech Hub Coalition, Wisconsin Technology Council, Marquette University, Wisconsin Center for Manufacturing and Productivity, and Madison Region Economic Partnership...
...Full Story Here

---
---
Bills have support from real estate, builders, local governments and public health groups
A bipartisan group of state lawmakers recently introduced a package of bills aimed at addressing Wisconsin's affordable housing crisis.

Supporters of the legislation say the bills will target high construction costs through low- to zero-interest loans for certain housing projects, as well as make it easier for local governments to approve housing developments. The bills have received support from real estate, building groups, local government associations and public health associations...
...Full Story Here

Ken Notes: I still believe the key is working with local communities, acquiring land and controlling development. Home ownership is also a key factor. I like the Madison practice of building rental apartments to condo standards so they could eventually be sold as stand alone units. This legislation is a nice effort though, More Friday in WWHnews.com...

---
---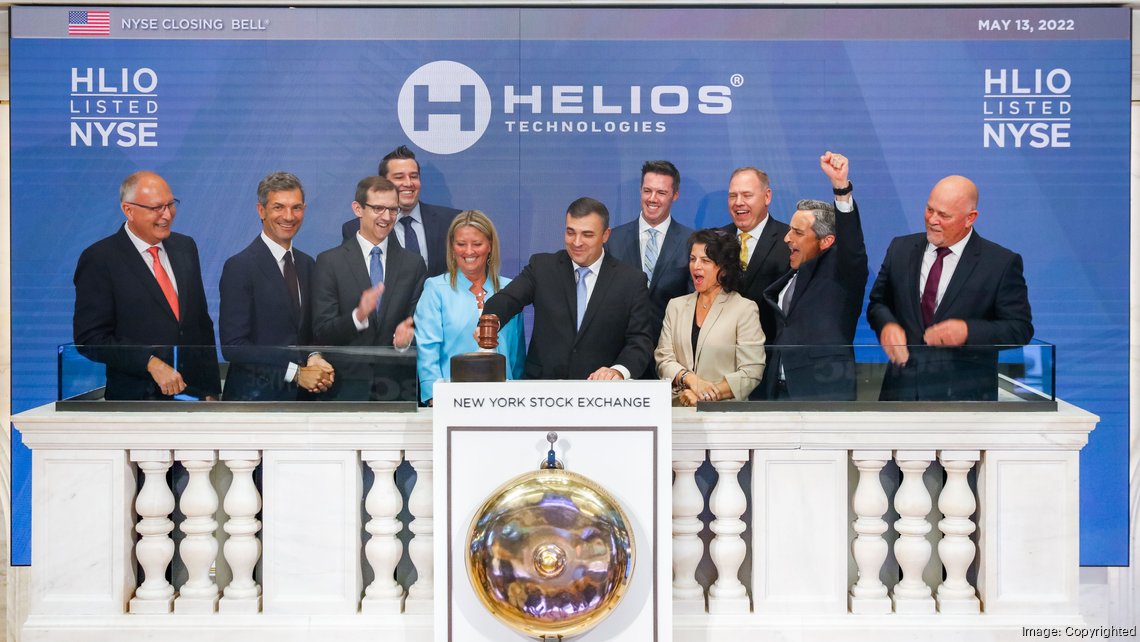 Helios Technologies Inc. is expanding its specialized engineering capabilities through the acquisition of Wisconsin-based i3 Product Development, a custom engineering services firm that specializes in electronics, mechanical, industrials and software.
i3's 55-member engineering team will complement Helios' existing internal engineering operations, including its industrial design and rapid prototyping capabilities, according to Helios president and CEO Josef Matosevic...
...Full Story Here

---
---
City Council reverts to prior policies, votes to sell land for $
A plan to create 50 affordable apartments on city-owned property will move forward after the council approved new amendments to the plan, under which Wausau will sell the land to a developer for $1.

Project plans for the property, at 415 S. First Ave. and 401 S. First Ave., have twice been scuttled since Wausau acquired the land. City leaders in September 2016 purchased the West Side Battery property for $200,000 using a loan made by the Judd S. Alexander Foundation. The adjoining parcel, the former home of L&S Printing, was sold to the city in 2014 for $190,000, also with a loan from the Judd S. Alexander Foundation. The $390,000 properties are now considered a single parcel for development purposes...

...Full Story Here

---
---
Stay up to date by reading our
MadREP Report,
a bi-monthly newsletter that features regional economic development news, events and opportunities.


...Full Story Here

---
---
GREEN BAY – The Wisconsin Economic Development Corporation (WEDC) recognized area Main Street programs for 2022 downtown revitalization projects during the 32nd Wisconsin Main Street Awards ceremony held April 21 at the La Crosse Center in La Crosse.
On Broadway, Inc. earned top honors for Best Volunteer Engagement and Best Creative Fundraising Effort for its High Five fundraiser held in September.
"Volunteers are a huge part of how On Broadway, Inc. operates and achieves its goals. More than 2300 volunteer hours were tracked in 2022 helping with events, district cleanup, community art projects and large-scale development projects like the Shipyard and Green Bay Public Market," a release from On Broadway stated...
...Full Story Here

---
---
RACINE — The Downtown Racine Corporation (DRC) has been designated as an Accredited Main Street America program, the highest national recognition available to a community revitalizing its downtown district through the Main Street Approach.
The Main Street Approach is a community-driven, comprehensive strategy for revitalizing downtowns. It involves the preservation of historic buildings, the promotion of public-private partnerships, and the support of small businesses.
"We are honored to be recognized as an Accredited Main Street America program," said Kelly Kruse, executive director of DRC. "This designation is a testament to the hard work and dedication of our community partners, volunteers, and staff."...
...Full Story Here

---
---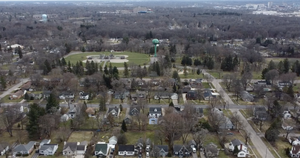 SUSSEX, Wis. — It`s prime home-building time in our region as warmer weather rolls in, but can developers keep up with demand? The I-Team looks into a new study that shows the Badger State is in a housing shortage and it could get worse in the next few years if things don`t pick up.
According to the Wisconsin Counties Association and Forward Analytics, 140,000 homes need to be built by 2030 to keep up with demand for folks under 65. It`s a staggering number to avoid a state-wide housing shortage. Researchers aren`t optimistic, but developers said they think it`s doable.
"This is something that`s been coming for a long time," Dale Knapp said. ..
...Full Story Here

Ken Notes: We need to think small dense affordable owner occupied with shared amenities.

---
---
WAUPACA (WLUK) -- A Waupaca County program was highlighted for giving workers more than just a lift to work.
On Wednesday, the Wisconsin Economic Development Corporation held a celebration for the "Catch a Ride" program at Waupaca Foundry.
The program reached a milestone, offering more than 1,000 rides to and from work.

It is supported by the Workforce Innovation Grant from WEDC and the Department of Workforce Development.

"The goals of this is to meet people where they are and understand that everybody wants the opportunity to fully participate in the economy sometimes there are barriers that keep them from being able to do that," said CEO of WEDC, Missy Hughes...

...Full Story Here

---
---
Wisconsin businesses will have a chance establish or expand their export sales in a series of eight trade ventures spanning the globe through April 2024.
"These are boots-on-the-ground opportunities to develop markets and build valuable relationships," says Katy Sinnott, WEDC's vice president of global trade and investment. "WEDC's slate of Global Trade Ventures provides a great opportunity to make contacts, demonstrate products and services, and build valuable business relationships internationally."
WEDC's Global Trade Venture Program has scheduled in-person trips to markets in North America, Europe, Asia, and the Middle East. Destinations for 2023-24 include:
Belgium and the Netherlands, Sept. 9-16, with stops in Amsterdam and Brussels
Poland, Nov. 11-18, centered in Warsaw
India, Dec. 2-9, with stops in Mumbai and Delhi
Mexico, Jan. 28-Feb. 2, with stops in Monterrey and Mexico City
United Arab Emirates, Jan. 27-Feb. 1, centered in Dubai
China, March 9-16, with stops in Shanghai and Beijing
Canada, April 7-12, with stops in Toronto and Winnipeg
Germany, April 6-13, centered in Munich
...Full Story Here

Ken Notes: I think they need a reporter/Blogger along with them...

---
---
COMBINED LOCKS - When the former Appleton Coated paper mill came back to life in 2018, the Wisconsin Economic Development Corporation announced it would award up to $1.8 million in state income tax credits to support the Combined Locks facility.
In order to receive the full amount, Midwest Paper Group needed to create 321 jobs by 2020 and maintain those positions through at least 2022. At the time, it also committed to investing at least $30 million in the more-than-century-old paper mill....
...Full Story Here

Ken Notes: So it seems the systems is working as planned. Jobs = credits, No jobs no credits...

---
---

...Full Story Here

---
---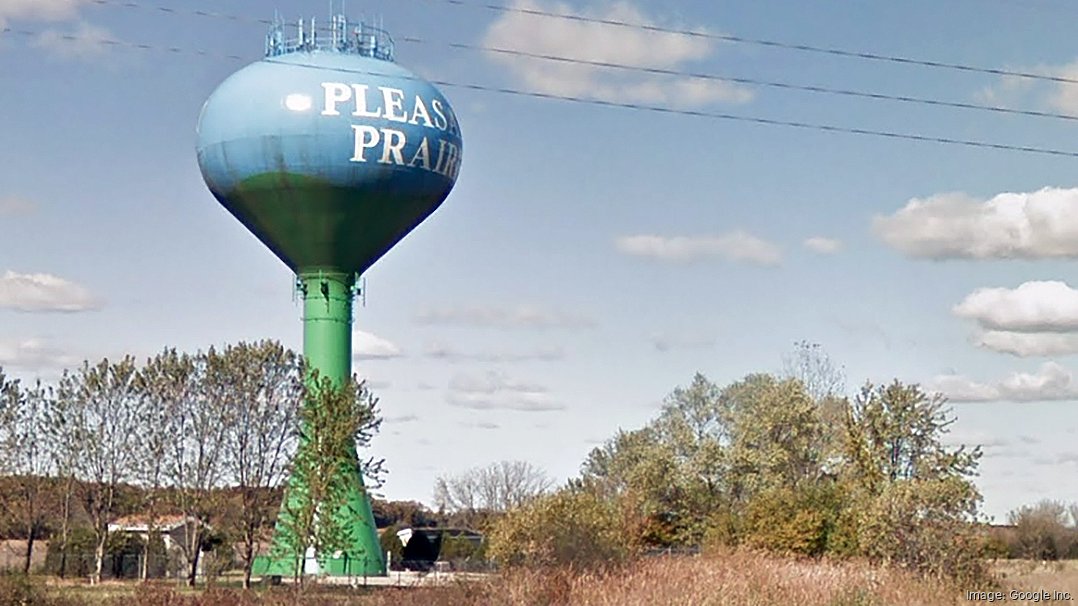 ...Full Story Here

---
---
Langlade County, where Antigo is located, is a child care desert: an area either without child care or where there's fewer than one slot per three children.
The old proverb says that "it takes a village to raise a child."

Today, it takes the whole village, city or town — employers, families and government — to raise a child care center.

Gabby Sorano needed support from all three to open the 35-slot Antigo Child Care Center last year in the city of 8,100 people 80 miles northwest of Green Bay.

Langlade County, where Antigo is located, is a child care desert: an area either without child care or where there's fewer than one slot per three children. Langlade currently has one child care slot for every 4.3 children, the highest ratio in the 10-county North Central Wisconsin region...
...Full Story Here

---
---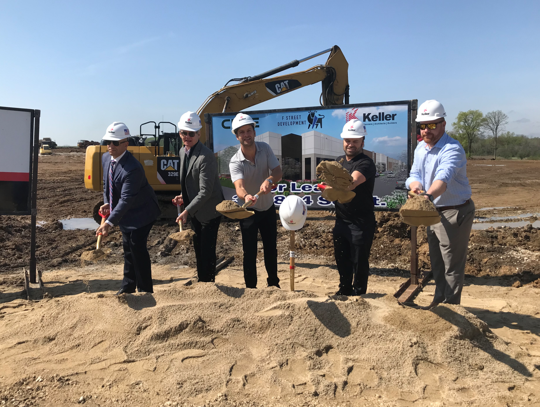 GERMANTOWN — F Street Development Group and Keller, Inc. on Tuesday broke ground on a new industrial warehouse in Germantown that is set to open in January 2024.
F Street Development is working with Keller, Inc. to build an approximately 375,000-square-foot industrial precast speculative building in Germantown. The development, called Town Nine, is aimed at fulfilling the need for new quality class A industrial warehouse/distribution space in the Germantown market, according to F Street. The project`s future address will be at the corner of Wausaukee Road and Donges Bay Road in Germantown...
...Full Story Here

---
---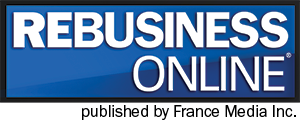 BROOKFIELD, WIS. — Caribou Coffee has signed a lease to open as the inaugural tenant at a new mixed-use development in the Milwaukee suburb of Brookfield. The project is a redevelopment of a former Pepino's restaurant and a tax preparation office located at the intersection of Capitol and Calhoun roads. Construction is underway, and Caribou Coffee is slated to open this summer. Bill Quinlivan of Colliers | Wisconsin is marketing the property for lease...
...Full Story Here

---
---

MADISON, WIS – This week, employers, economic development organizations and other key leaders from across Wisconsin sent a letter to the co-chairs of the Legislature's Joint Committee on Finance in support of significant funding for child care in the state budget.
"Wisconsin families need access to high-quality, affordable child care to participate in the workforce, and our businesses need a stable workforce to operate efficiently and grow," the letter states. "As such, the above- named employers, organizations, and leaders in Wisconsin's business and economic development community are writing today to request your support for a strong state investment in child care in the 2023-25 biennial budget. We simply cannot afford to invest any less."...
...Full Story Here

---
---
MILWAUKEE, WI — The Wisconsin LGBT Chamber of Commerce continues to grow with the addition of two new team members, Jessa Michie as Supplier Diversity Program Manager and Alexis Hernandez as South Central WI Outreach Coordinator.
"Thanks to the support of Governor Evers and the Diverse Business Assistance Program, we're excited to be expanding our team to help support the growth and development of LGBTQ and diverse businesses," said Jason Rae, President & CEO of the Wisconsin LGBT Chamber. "With Jessa and Alexis, we can continue to build up LGBTQ+ allied businesses in our state."....
...Full Story Here

---
---
MADISON, Wis. (WEAU) - The Wisconsin Department of Workforce Development Wednesday is releasing the U.S. Bureau of Labor Statistics estimates of unemployment and employment statistics for Wis. metropolitan areas, major cities, and counties in Wis. for April 2023.
As stated in a media release from the Wisconsin Department of Workforce Development, in brief, the nonseasonally adjusted data for Wis. shows:..
...Full Story Here

---
---

MADISON, Wis. – The Wisconsin Department of Agriculture, Trade and Consumer Protection (DATCP) announced 10 Wisconsin companies will receive a DATCP Buy Local, Buy Wisconsin (BLBW) grant in 2023.
BLBW is a competitive grant program designed to strengthen Wisconsin's agriculture and food industries by helping farms and businesses more efficiently process, market, and distribute locally grown food products. BLBW grants pro?vide consumers with access to more Wisconsin-grown food products, including organic fruits and vegetables, hazelnut products, locally grown grain, and other value-added products.
"These grants play an important role in strengthening the tie between Wisconsin's food producers and consumers, thus ensuring more Wisconsinites can gain access to local foods," said DATCP Secretary Randy Romanski. "The awarded companies will have the opportunity to use these funds to expand their operations and improve the local food marketplace across the state."...
Together Farms, Mondovi
Expand agritourism efforts and increase marketing to support a new on-farm retail store.

American Hazelnut Company, Gays Mills
Enhance processing, update product labels to improve brand integrity and recognition, and diversify product lines.
...Full Story Here

---
---

Ken Notes: WDNews relies on the actual journalism provided by your local media outlets. Without these partners we can not bring you the unbiased news, leads and updates you need to thrive in Wisconsin. Support your local media...

---
---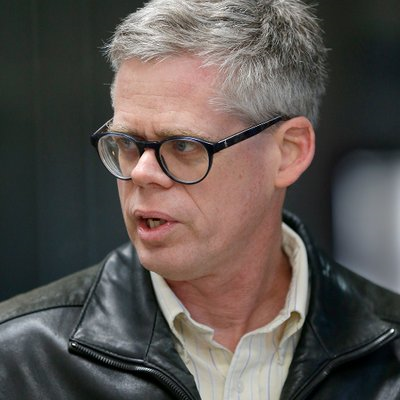 Note: I changed the link here to Toms Twitter account. JS limits the number of articles I can read so I look at TD`s Twitter feed every week. I`ll Still include JS articles but after ten you need to subscribe.
I also updated the picture because, well Tom is getting old and development is taking it`s toll!!!

Milwaukee - 1/1/2020 Journal Sentinel business reporter Tom Daykin talks about commercial real estate and development, including stores, hotels, offices, condos, apartments and industrial buildings...
...Full Story Here

Ken Notes: Tom Daykin is the source for ED news in MKE. This is a permanent link to articles in his blog which is updated daily...

---
---

Our Current Publications:
| | | |
| --- | --- | --- |
| | | WWHNews.com |
| | Cirex News | WisCraftNews.com |
...Full Story Here

---
---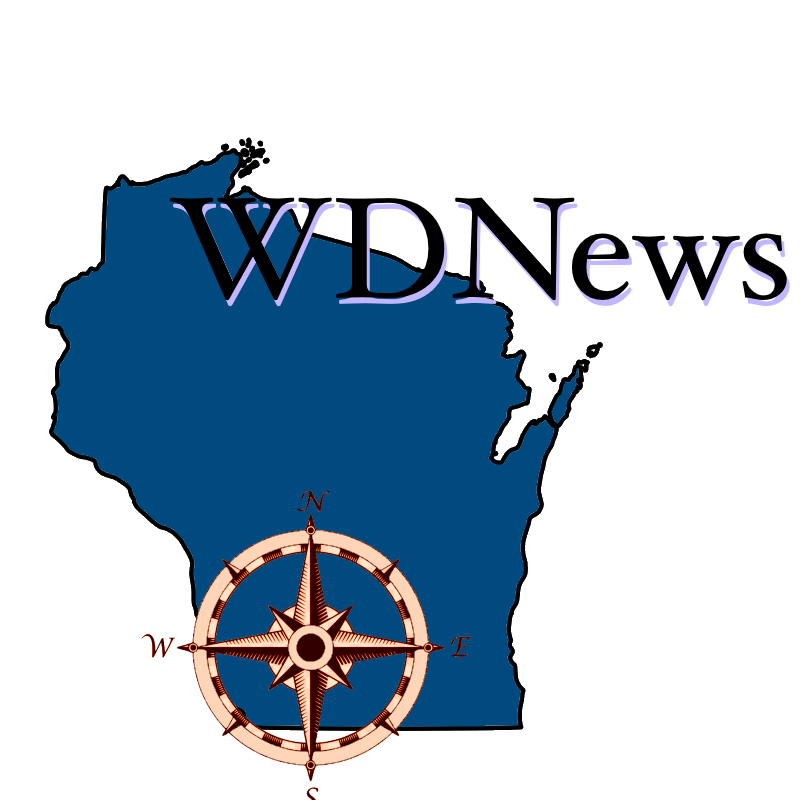 WisconsinDevelopment.com
&/or WDNGreen.com
Wisconsin Development and WDNGreen newsletters are now emailed to over 12,000 professionals, planners, developers, news outlets, and elected officials each week. We see over 1,000 opens within the first hour every week for each publication. The websites, WisconsinDevelopment.com and WDNGreen.com are always online and available to view and search where we maintain several years worth of articles.
"My goal is to present a positive view of economic development, business and employment in the State of Wisconsin", Ken Harwood, Editor and Publisher.
Each week WisconsinDevelopment presents a positive look at economic development, commercial projects and ideas that work from across the state. In WDNGreen we highlight pro-environmental development and issues that make economic sense.

We believe in the Wisconsin business community and believe that telling their stories will positively impact both growth and better legislation in the State. We are nonpartisan, pro business, pro positive environmental issues, and most importantly pro WISCONSIN...



...Full Story Here

Ken Notes: "Ken Notes" may be reprinted in context without permission. Attribution should be Ken Harwood, Editor Wisconsin Development News or Ken Harwood Advocate for Wisconsin.

---
---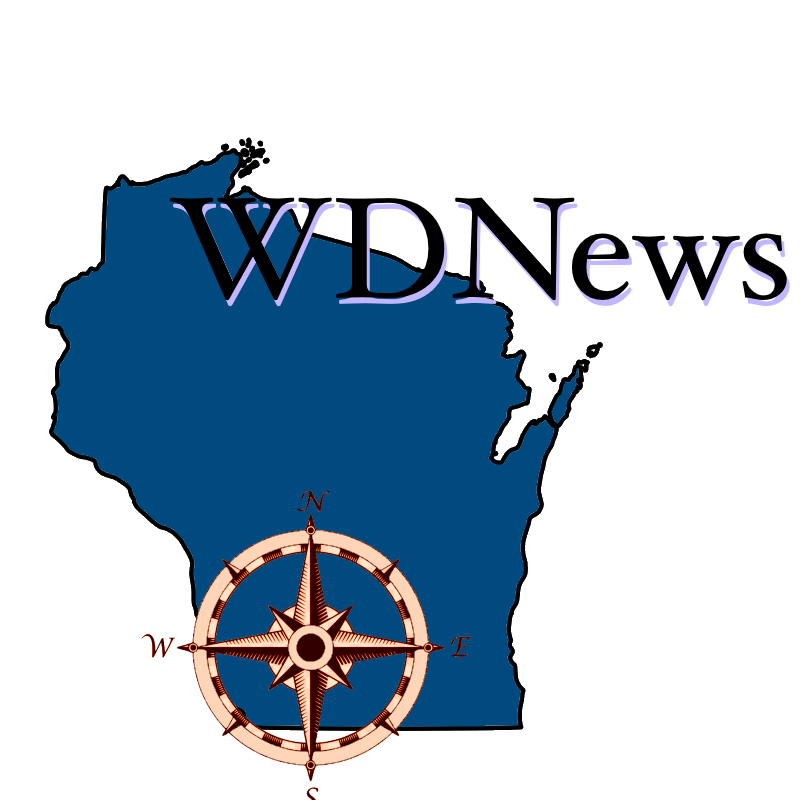 Wisconsin Development News is
Edited and Published by:
Ken Harwood
Ken [at] KenHarwood.com
608.334.2174
Mailing Address:
WisconsinDevelopment.com

P.O. Box 930234
Verona, WI 53593-0234
Please feel free to send story ideas or Press Releases to:
Ken [at] KenHarwood.com
Call 608.334.2174 to confirm receipt.

...Full Story Here

---
Start Week: 18 - Query String:SELECT * FROM wdn WHERE `issue` > 18 and volume = 11 OR `issue` > 90 ORDER BY sortorder