---
Online at
WisconsinDevelopment.com
(4 weeks of articles) - Searchable at
Search WDN
-
WDN Tool Box
, Links you can use everyday to help you and Wisconsin grow! Edited and published by
Ken Harwood @ LinkedIn.
Click Here To Subscribe or add Friends and Colleagues... Available free from our SPONSORS... Why I publish WDN... WDGreen Environmental News From a Business Perspective!

Ken Harwood
Advocating for Wisconsin
Ken [at] KenHarwood.com
608.334.2174
...more

Ken Notes: "Ken Notes" may be reprinted in context without permission. Attribution should be Ken Harwood, Editor Wisconsin Development News or Ken Harwood Advocate for Wisconsin.
---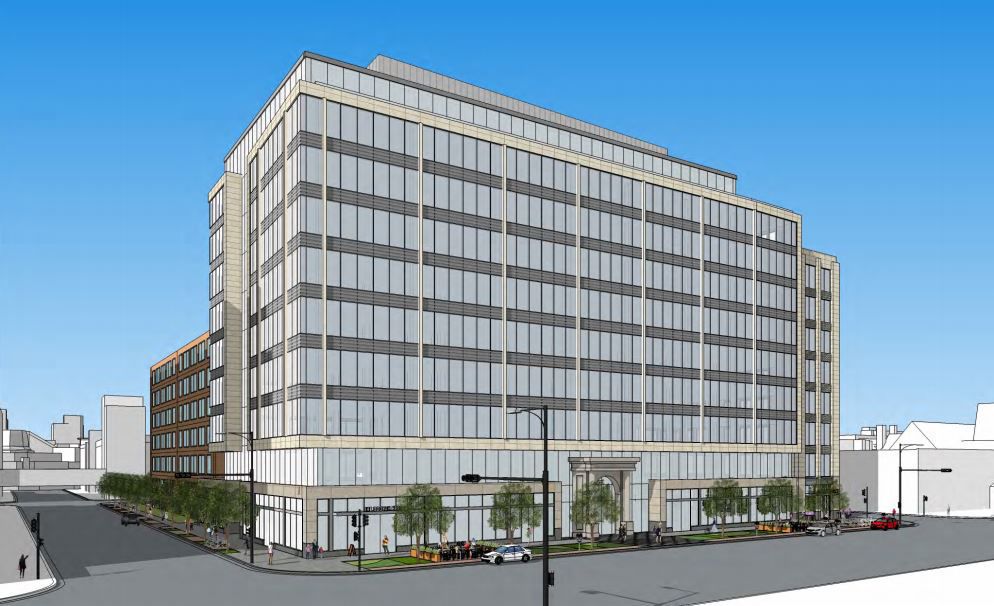 A developer that planned to build a 10-story office building on Madison Area Technical College's Downtown property and pay MATC as much as several million dollars per year to lease the site is backing out of its part of a larger $131 million project.
The decision by Hovde Properties of Madison to drop its $80 million office building raises new questions about what development will fill part of the block-sized parcel just off the Capitol Square instead, and whether the college will take in less revenue from the lease than officials had hoped.
"There were just a number of issues with the underlying land lease," Hovde president Michael Slavish said. "We just didn't have a confidence level moving forward."...
...more

Ken Notes: This is too bad but land leases are tough. If there is a chance to revisit a Transit Center at the site it would be a great option for the city. And now with BRT options it is a natural fit...
---
MADISON -- The Wisconsin Economic Development Corporation tried to smear state auditors after a negative review, a Democratic state senator and WEDC board member said.
On October 25th -- the day after lawmakers grilled WEDC chief executive Mark Hogan over the audit -- WEDC board chairwoman Lisa Mauer distributed to her members and some lawmakers a letter from a former state audit bureau employee who criticized the way the Legislative Audit Bureau treated the WEDC. The agency had received the letter nine days earlier...
Ken Notes: I wrote this in 2012, yep 5 years ago, too bad no one read it. One correction, Paul did not "jump ship", he was asked to walk the plank...

by Ken Harwood November 14, 2012, 12:00 AM
...more
---
Wisconsin`s economic development agency has approved a $3B incentives package for Foxconn (OTC:FXCOF) if it invests $10B to build a massive liquid-crystal display plant in the state.
Governor Scott Walker said the company could ultimately employ 13,000 at the site, but critics, including some Democrats, have attacked the plan as corporate welfare, rushed and potentially harmful to the environment.
ALSO:
...more

Ken Notes: Sound like they read it first so there`s that! I am glad someone was reading WDN, as I did mention the importance of the fine print long before it was an issue...
---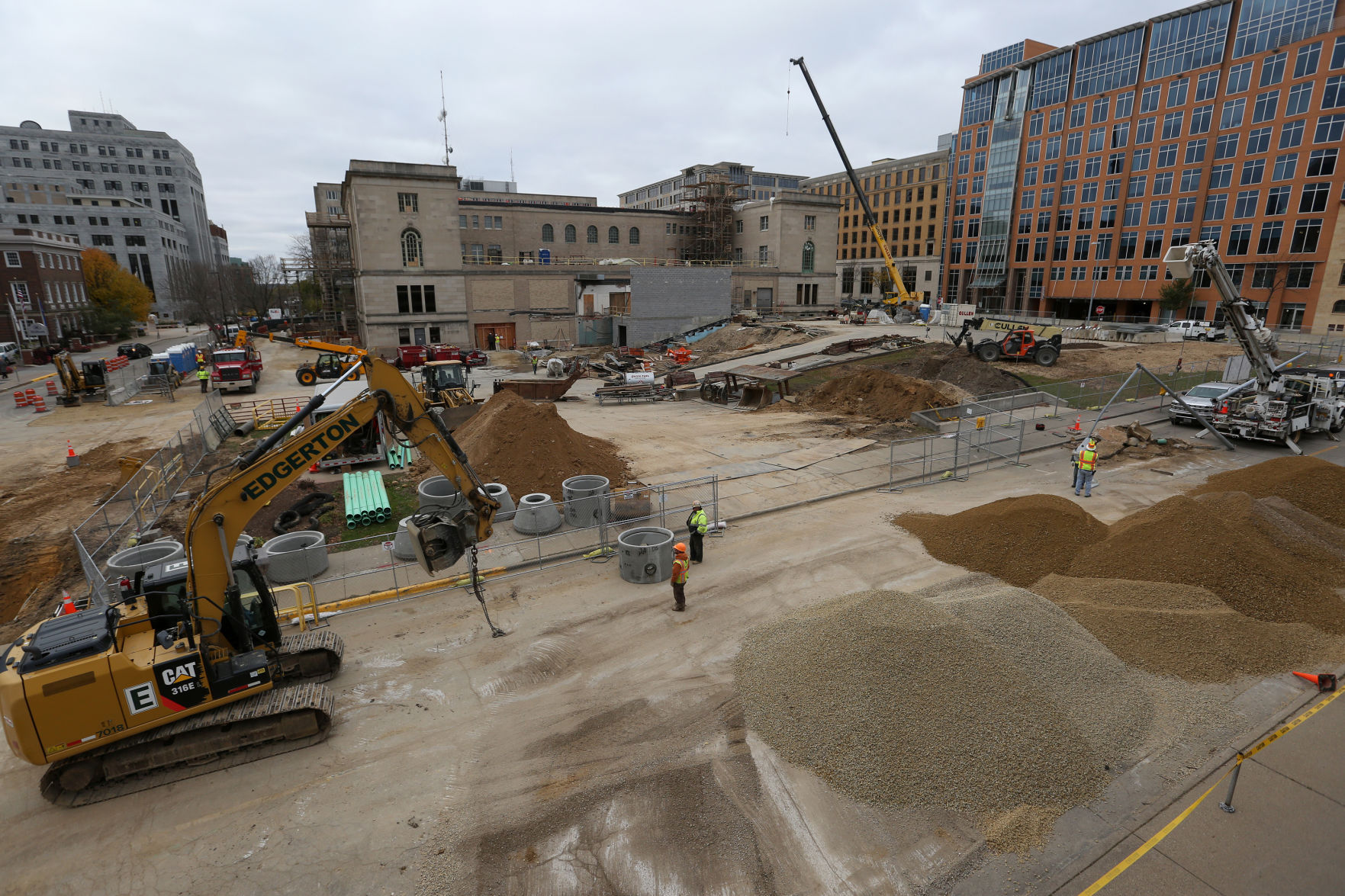 Construction work on a new downtown Madison parking garage is underway, marking the first phase of the $175 million Judge Doyle Square redevelopment project.
The approximately $32 million parking garage, which will be located behind the Madison Municipal Building, represents the public component of the redevelopment of two downtown blocks...
...more

Ken Notes: I love dirt!!
---
Exact Sciences will build additional laboratory facilities at 650 Forward Drive on the near west side in Madison,
Wisconsin
.
According to company officials, scheduled to open in mid-2019, the new facilities will enable the company to create more than 250 jobs over five years as Exact Sciences adds capacity to meet increasing demand for Cologuard, its noninvasive colorectal cancer screening test.
Exact Sciences Chairman & CEO Kevin Conroy said the company is now owner of an existing office building on the same site, previously known as 601 Rayovac Drive, now named 1 Exact Lane. Formerly leased by the company, the office space currently houses approximately 350 members of Exact Sciences` growing Customer Care, IT and administrative teams. Future renovations could increase its capacity to approximately 1,000 employees...
Also:
...more

Ken Notes: I love this project, great adaptive reuse, great location, great company, and great vision. I know it looks like the beltline to most but the view from the upper floors of these building is from another world.
---

As an affiliate of McMahon Associates, Inc., IPR provides Public/Private Partnership (P3) opportunities for a vast array of projects in small to medium-sized communities, as well as offering Municipal Administrator Services to local governments on an as-needed basis.
---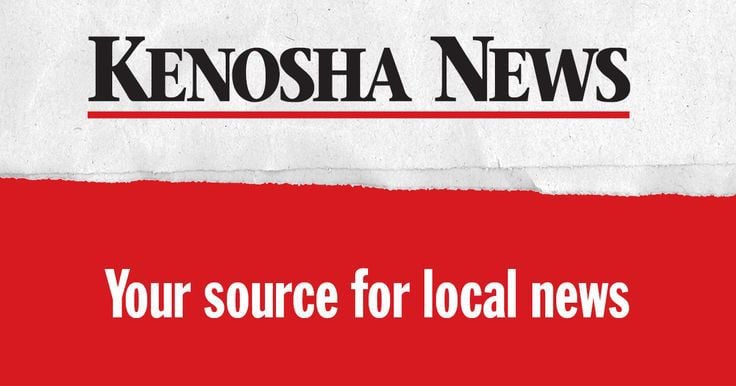 The Wisconsin Economic Development Corporation has partnered with a coalition of financial institutions to launch a $1 million initiative program to provide support to and promote new technology companies.
The program targets startups and new tech companies statewide and is designed as a step-by-step support program, much like an incubator program would help other types of entrepreneurs.
WEDC officials were not immediately able to estimate the impact the program would have on Kenosha County business startups. However, economic development projects have helped to create a healthy business environment in the county....
...more

Ken Notes: I like this program...
---

In one marathon meeting ending in the early hours of Tuesday morning, Madison's City Council approved the city`s capital and operating budgets for 2018.
The adopted budget raises raises the tax bill on an average value home by $93 for a total average tax bill of $2,510 in 2018. It increases the total tax levy by 5.2 percent and includes $231 million in property taxes.
Capital funding debates included deliberations over spending on a public market, police officer body cameras and a new west side employment center. In the operating budget, alders considered changes to violence prevention funding and money for more police officers....
...more
---
CBRE has been retained by Smith Gilbane to lease office and medical office space at Madison Yards, a mixed-use redevelopment of the 21-acre Hill Farms site in Madison, Wisconsin.
CBRE's Brian Wolff and Chase Brieman in the Madison office will market for lease 377,500 square feet of office and medical office space within the development. Smith Gilbane, a joint venture between Milwaukee's Summit Smith Development, C.D. Smith and Gilbane Development Co. in Providence, Rhode Island, are developing the site.
Located on Madison's west side near the Hilldale Shopping Center, Madison Yards' first phase is almost complete. The new 600,000-square-foot state office building, which is scheduled to be completed in the beginning of 2018, will have more than 2,500 employees. The next phase of the development is slated to begin construction late in 2018 and totals 1.1 million square feet of residential, office, retail, medical space and a luxury hotel. The state's current office building on the Hill Farms site will be demolished as part of the next phase of the project....
...more

Ken Notes: This area will be mecca for boomers looking to retire in an energetic urban setting.
---
MILWAUKEE -- Milwaukee's RiverWalk has won a 2017-2018 Global Award of Excellence from the Urban Land Institute (ULI).

This award is considered among the world's highest honors from land use experts. It is one of thirteen development projects in North America, Europe and Asia to receive this recognition.
It also marks the first time a Wisconsin project has been named a Global Award of Excellence winner. ...
ALSO:

...more

Ken Notes: Congrats and well deserved!
---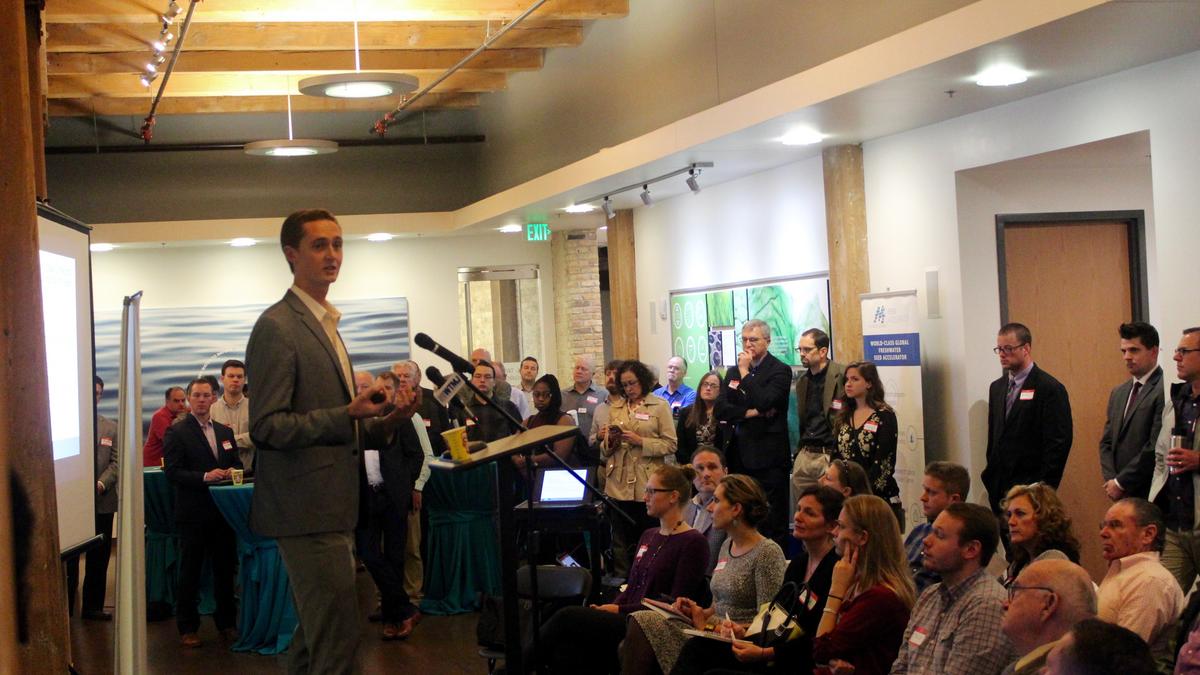 ...more
---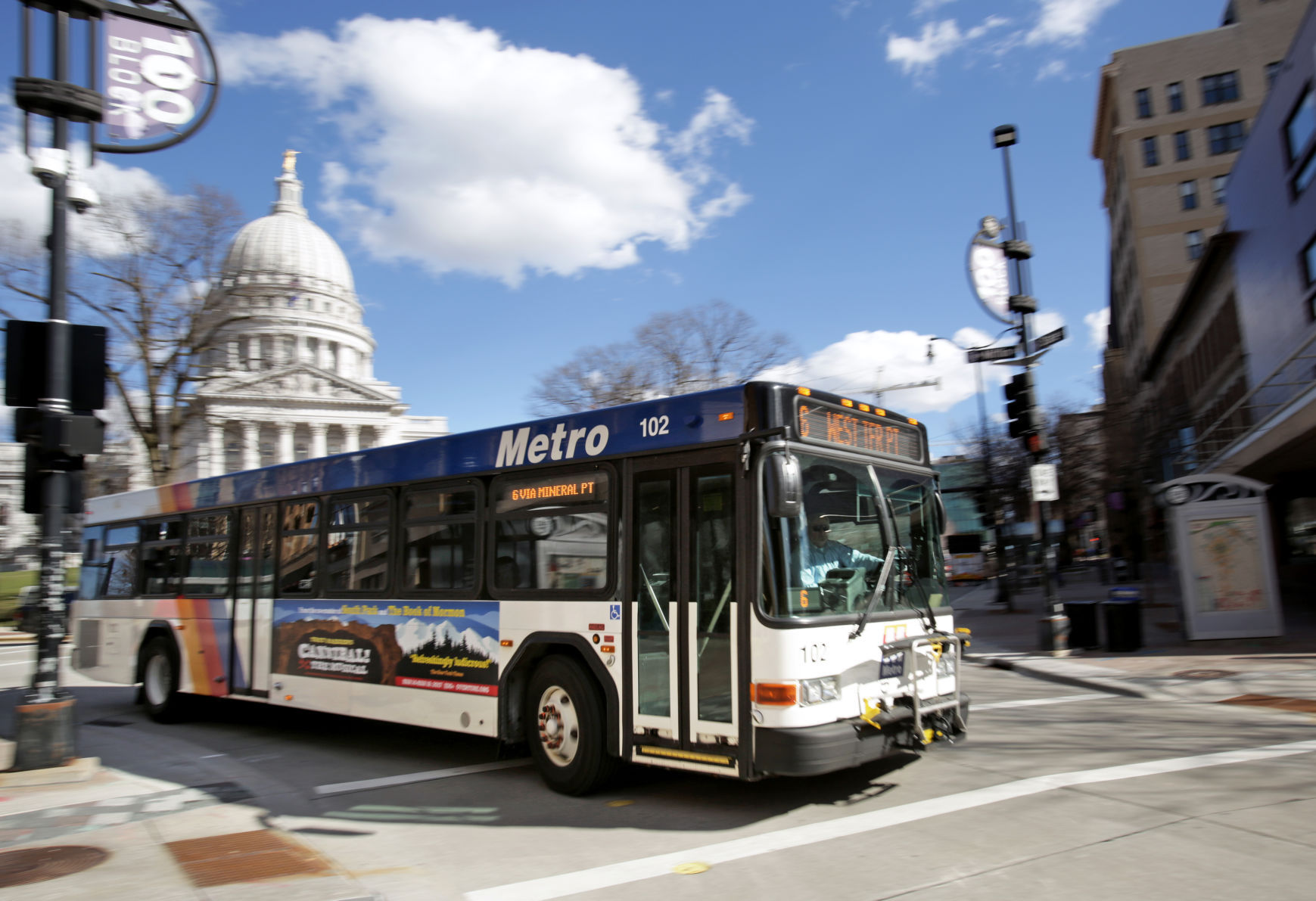 Madison officials want a faster way for buses to cut across town from east to west, through the downtown area and University of Wisconsin campus.
In pursuit of that goal, at it`s Monday, Nov. 6, meeting the city Plan Commission will review a resolution, proposed by Mayor Paul Soglin, to plan for the first phase of a city Bus Rapid Transit system.
...more
---
---
Make it official: Waupaca County has rebounded from the Great Recession, but some concerns still linger.
"All I can say is that we've recovered from the recession. So I don't know if I can definitely say the county and the region are in the best shape they've ever been in," said David Thiel, executive director of the Waupaca County Economic Development Corporation. "I haven't seen numbers that would make me say that's true, but it's clear that we've recovered from the recession."
John Koskinen, the chief economist for the Wisconsin Department of Revenue, released an article this past month titled, "Wisconsin Economy: Best in 15 Years."...
...more
---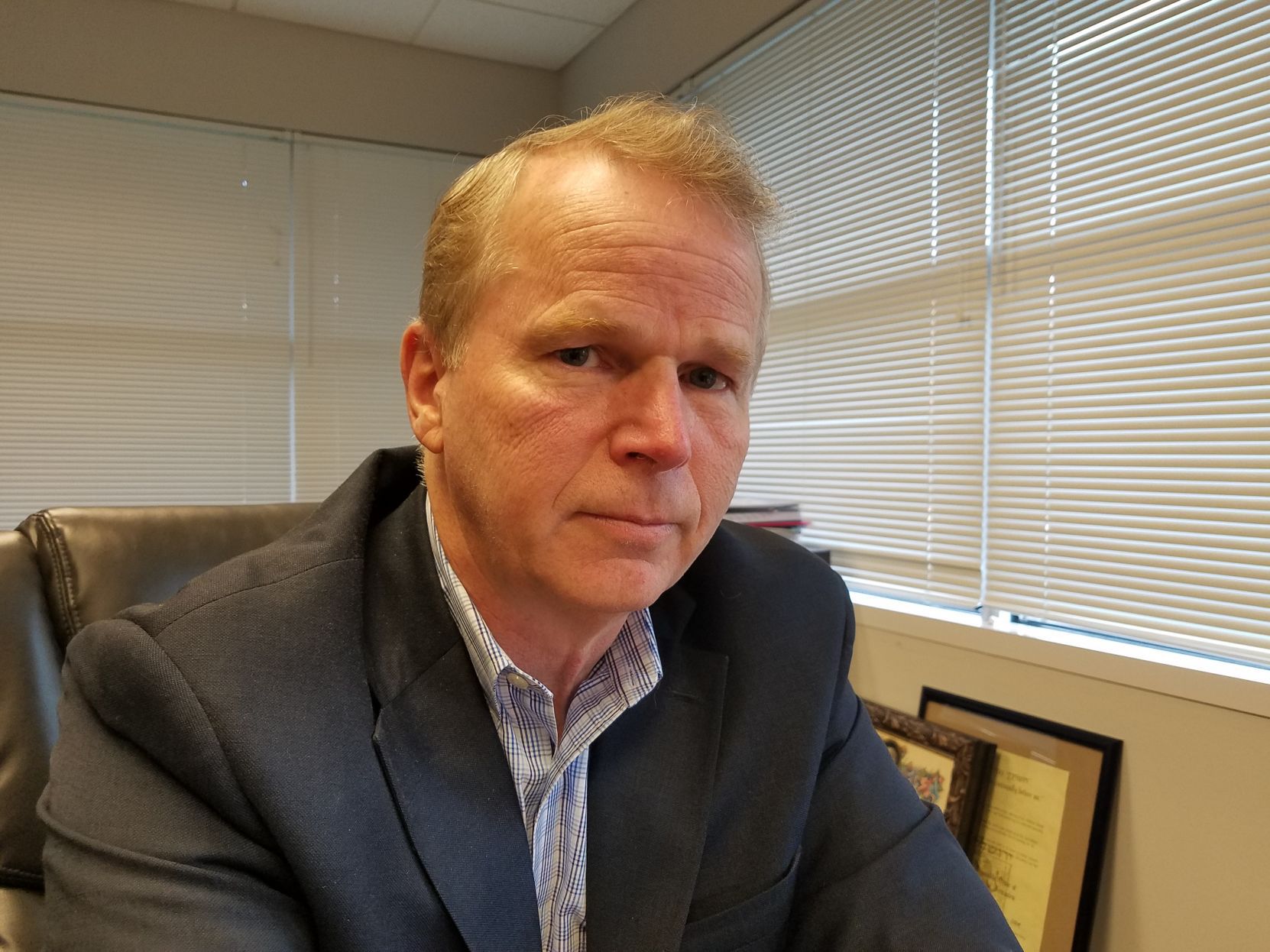 It's not just Taiwanese electronics giant Foxconn that is considering opening operations in the Madison area.
In the first 10 months of this year, 38 companies have been interested enough in the possibility of setting up shop in this area that they have asked the Madison Region Economic Partnership (MadREP) to find potential sites in the eight-county region to suit their needs....
...more

Ken Notes: Speaking of Paul, he is doing much for the Madison Region. He gets the balance between a liberal electorate and conservative business environment.
---
We won't get the giant's second headquarters and that's a good thing
Madison has a lot to offer
Amazon. But Amazon won't take it and Madison shouldn't have bothered.
The Madison Region Economic Partnership (MadREP) has joined over 200 other regions across the country to compete for Amazon's new second headquarters. It's an unseemly affair where communities are being asked to jump for the treat. Amazon published a list of requirements that communities had to meet to gain its favor.
Madison didn't even meet the basics, but that didn't stop local boosters from taking a shot at it anyway. Amazon says it wants to locate in a diverse metro area of at least one million people with a major airport and access to good mass transit. The Madison region has lots of good people, but not a million of them and while we welcome diversity, we are not at all diverse compared with major metro areas around the country. Our mass transit system would be stronger if we had, I don't know, say high speed rail to Milwaukee and Chicago. And our quiet little airport is lovely, but also quiet and little...
...more

Ken Notes: Great Read! I do not agree with the conclusion though. Playing the "game of lottery ticket economic development" makes one realize their strengths and weaknesses. Dubuque played the game of development with no buyer sitting at the table, a few years latter when IBM knocked on both Madison`s door and Dubuque`s they were ready and we were NOT! Also in the Game of Thrones that is Economic Development Madison has a kingdom to be had, Denver has a best another position as Prince...
---
Like many of today's fully loaded cars, which offer capabilities such as adaptive cruise control, lane-keep assist, and automatic parking, the Navya passenger shuttle capitalizes on such cutting-edge technologies as lidar, GPS, cameras, dynamic driving algorithms, and more in the features that enable its passengers to arrive safely at their destinations.
One feature that's noticeably missing, however, is a steering wheel. And space for a driver.
The shuttle is among myriad autonomous vehicles worldwide in various stages of development. And at an event Nov. 17 and 18 on the University of Wisconsin–Madison College of Engineering campus, visitors could have the opportunity to sit back and enjoy a ride.
The event marks the first-ever autonomous vehicle...
...more
---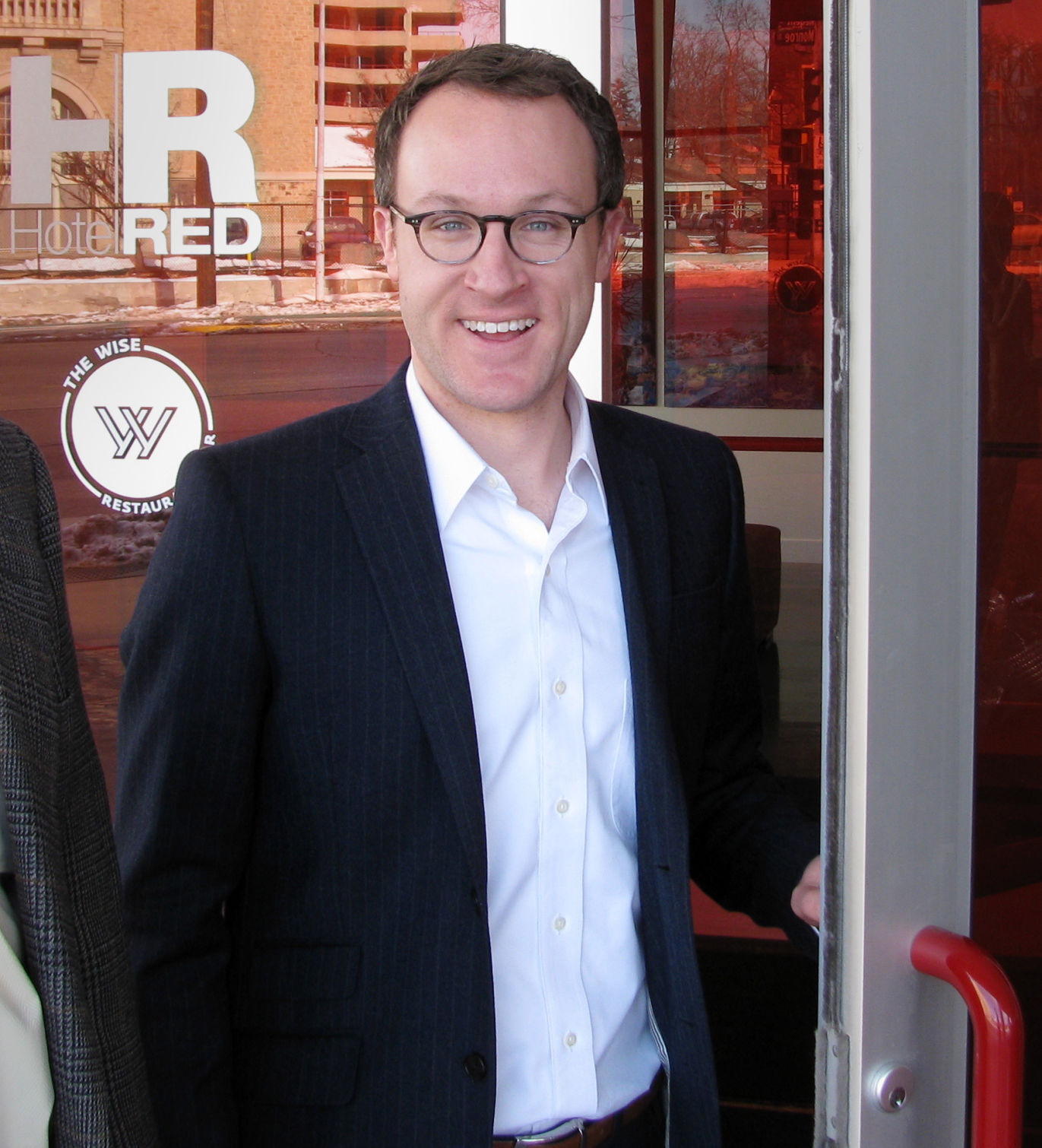 With more than 100 applications from around the country, Downtown Madison Inc. had a vast pool of candidates from which to choose its next president.
But the board of directors of the organization that promotes the health of the city's core found its candidate at the corner of Monroe and Regent streets.
Jason Ilstrup, general manager at HotelRed since 2011, was named Tuesday to succeed Susan Schmitz, who has led DMI for 19 years and will retire from the post at the end of the year. Ilstrup will begin his duties Jan. 2...
...more
---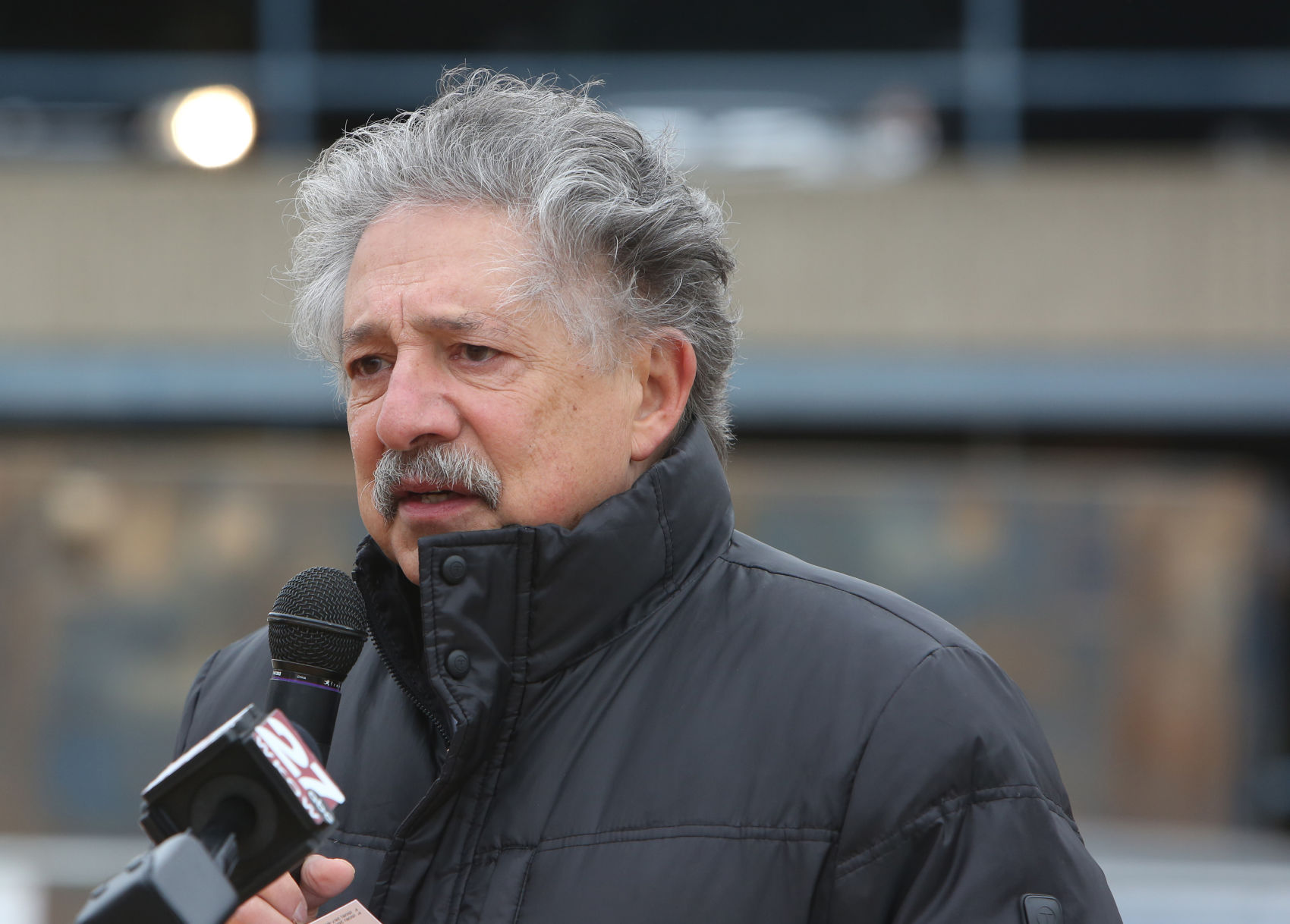 Madison Mayor Paul Soglin said Tuesday he will "most likely" run for governor and will make a formal announcement in early 2018.
In an interview with the Cap Times, Soglin said he wanted to see the city budget formalized and adopted in early November and then wait beyond end-of-year holidays to when people are paying more attention to public affairs.
"I'll have an announcement after the first of the year and it is most likely I will run," Soglin said.
...more

Ken Notes: That would be interesting. I welcome the debate, but this is not going to bridge many gaps in the development divide. I do like the idea of a Mayor running...
---
SCS - At the forefront of sustainable environmental solutions for over 40 years
---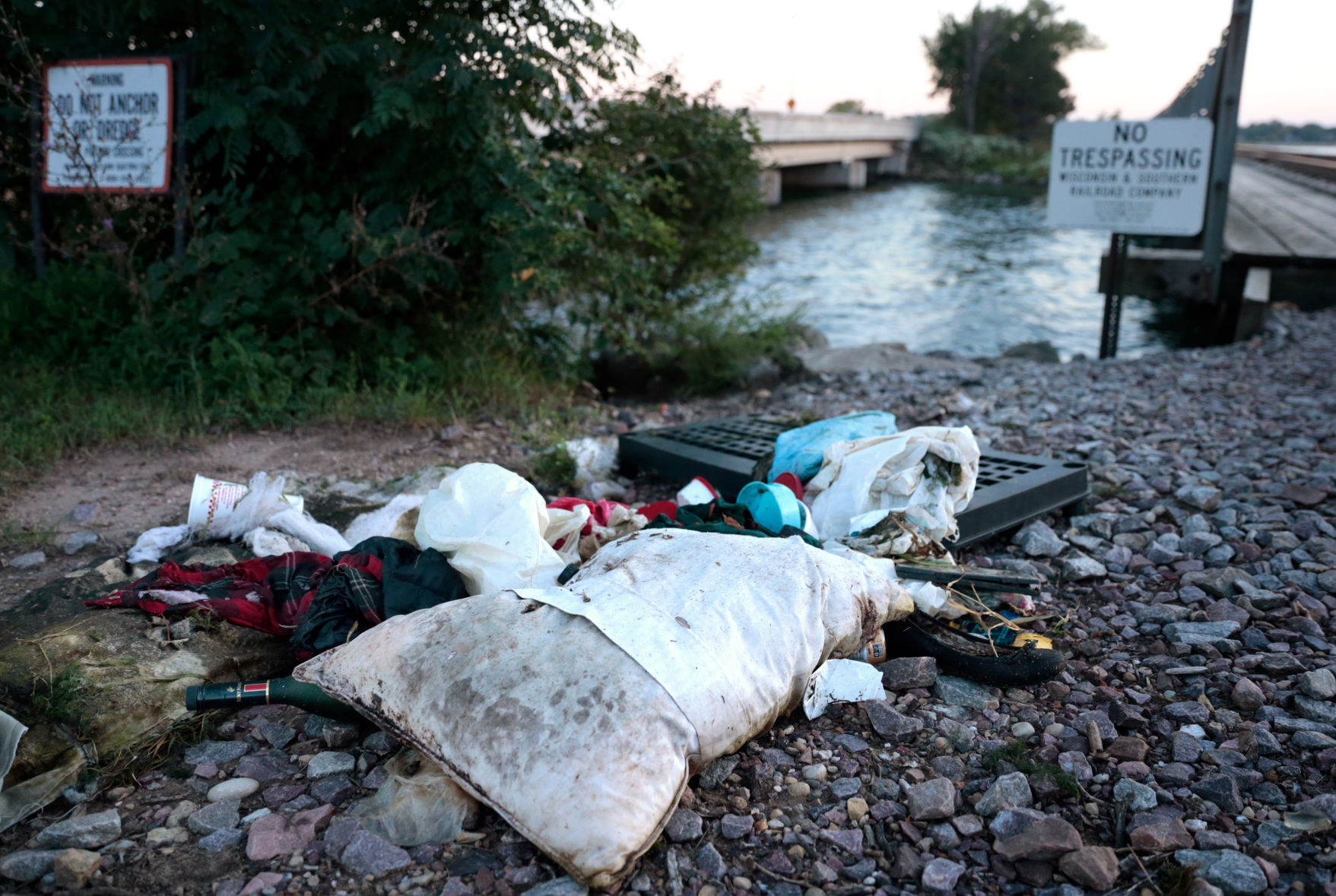 With near-unanimous support, the state Legislature is sending two bills to Gov. Scott Walker to create a new structure to deal with homelessness and let state agencies prioritize chronically homeless people for federal housing vouchers.
The state Senate on Tuesday voted 32-0 to create an Interagency Council on Homelessness — initially to be chaired by Lt. Gov. Rebecca Kleefisch — that would contain the secretaries of eight agencies and others. The bill designates a director of the council in the Department of Administration, with compensation up to $95,000 for the position...
...more

Ken Notes: This is a good idea, I would add that we need to think outside the box and remove the profit motive in solving the problem. A few micro homes, a different model for support facilities, working with mental health providers, a focus on families, better public private partnerships, remove the one solution fits all mentality... We have a ways to go...
---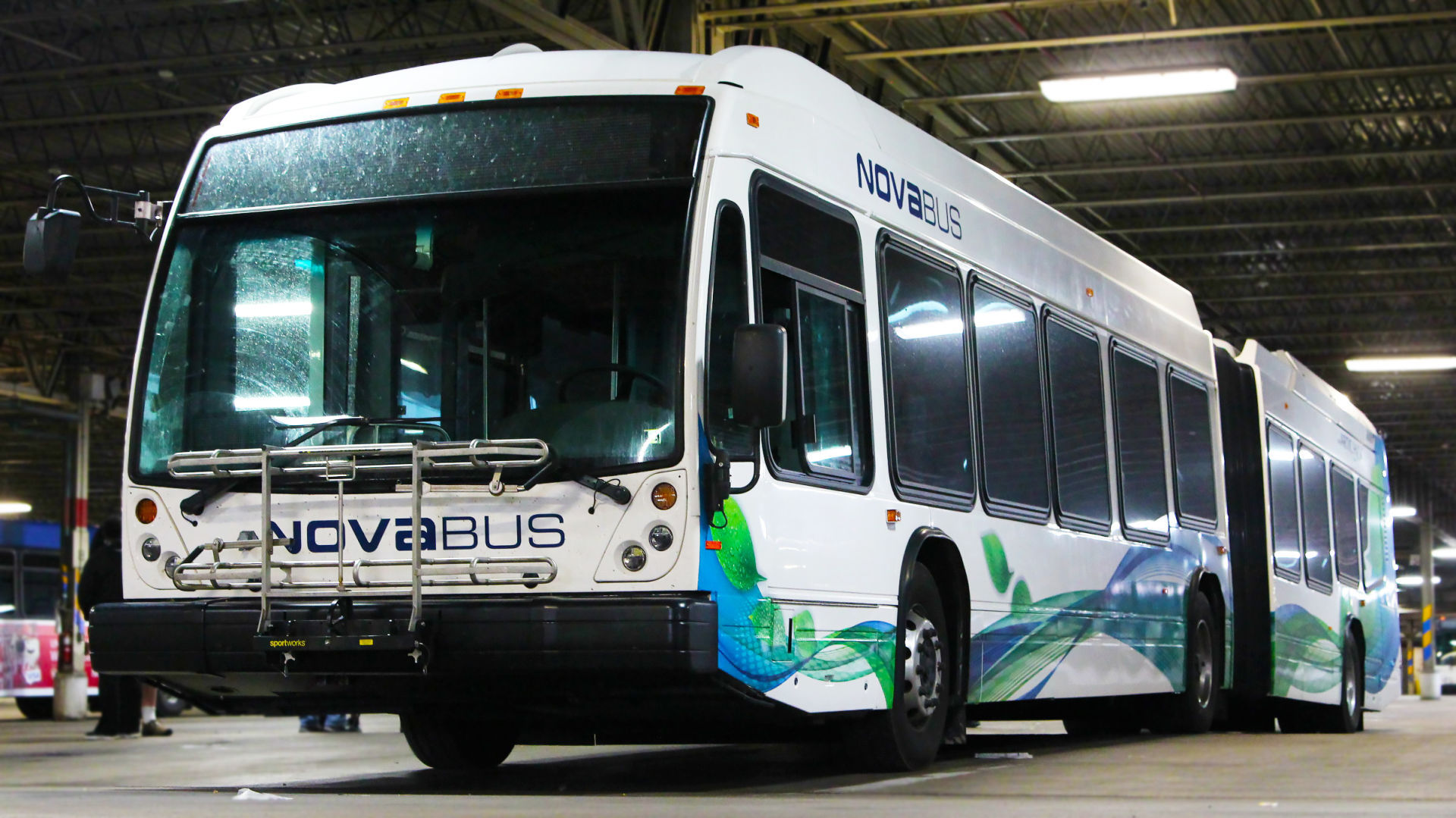 Madison is poised to take a serious step toward bus rapid transit, eyeing an initial $40 million to $60 million east-west corridor including Downtown and the UW-Madison campus.
Bus rapid transit, or BRT, is a high-frequency, high-capacity, limited-stop service with unique branding that can run on city streets or dedicated lanes, or even in a rail corridor.
"It is one of our highest goals," Metro Transit general manager Chuck Kamp said, underscoring that the bus system is now too crowded with long travel times. "We have run out of capacity."
...more

Ken Notes: Do I get to mention I first wrote about this 10 years ago. I wish we had incorporated this into East Wash, University, and Park Street. Alas we at least are moving forward. Also look at CNG or other alternative fuels...
---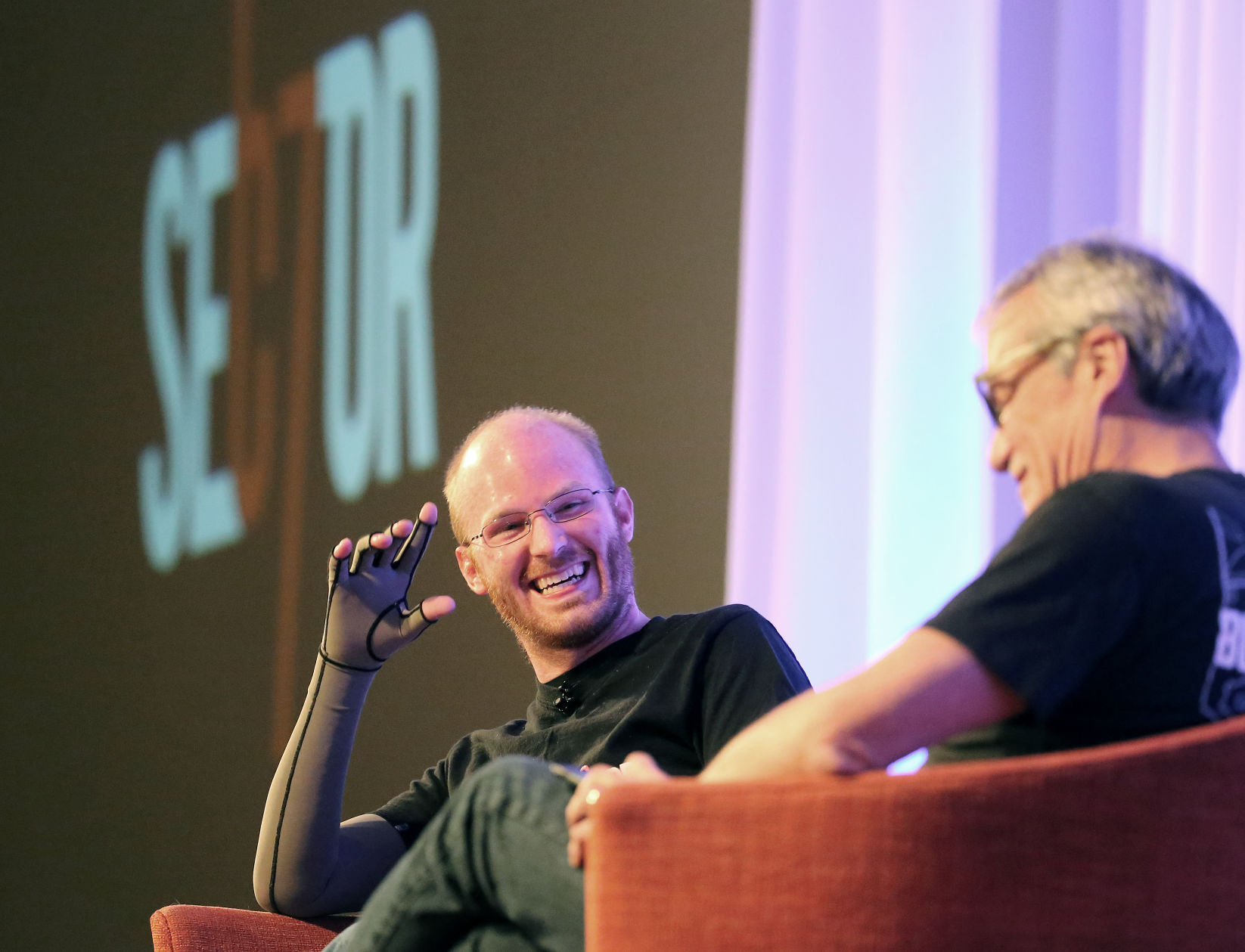 Sector67 founder Chris Meyer brought several hundred people to their feet to give him a warm, standing ovation Wednesday at the Wisconsin Early Stage Symposium in Madison.
In his first public appearance since he was seriously injured in a propane explosion on Sept. 20, Meyer was upbeat and joked around in a question-and-answer session with John Neis, executive managing director of Madison investment firm Venture Investors, during luncheon presentations at the conference.
Meyer suffered burns over 40 percent of his body — on his arms, back, head and neck — and was hospitalized for one month. The accident happened as he was working on a complicated remodeling project at 56 Corry St., the building that will be the new home of the Sector67 maker space....
...more
---
Ken Notes: I use these spreadsheets, PDFs, and reports every week to follow how Wisconsin actually allocates funds, tracks manufacturing, funds educations, and sooo much more... I`ll keep this in WDN weekly for your perusal ...
| Agricultural Assessment | Aids to Local Governments | Alcohol Beverage Taxes | Assessment | Capital Gains | Cigarette Tax | Corporate Income Tax | Corporate Tax Climate | County Data | Debt | Earned Income Credit | Economic Development | Economy | Equalized Value | Estate Tax | Excise Taxes | Exempt Computer Aid | Expenditures | Expenditure Restraint Program | Farmland | Farmland Credits | First Dollar Credit | Forestry | Homestead Credit | Income | Income Tax | Income Tax Reciprocity | Lottery Credit | Manufacturing | Metropolitan | Municipal | Omitted Taxes | Personal Income | Property Tax | Qualified Wisconsin Businesses | Real Estate Transfer | Revenues | Room Taxes | Sales, Manufacturing | Sales, Property | Sales Tax | School District | School Levy Tax Credit | Shared Revenue | Special District | Special District Tax Distributions | Stadium Tax | State Taxes & Aids | Statement of Taxes | Tax Burden | Tax Exemptions | Tax Incremental Financing | Tax Revenues | Technical College | Tobacco Tax | Town, Village and City | Uniform Chart of Accounts | Use Value | Utility Taxes...
...more
---
With more than 230 communities vying for Amazon`s second headquarters, it is hard to stand out. But Southeast Wisconsin is working together to show its a perfect fit.

"We`ve got a great story to tell with what`s happening in Downtown Milwaukee and places like this in Waukesha County."
Tim Casey is the Director of Economic Development for the Waukesha County Center for Growth. He says this area would be a great fit for Amazon.
"We`re 15 minutes from Downtown Milwaukee and about an hour from Madison," Casey said. "We`re in a strategic location between two major population centers in the state."...
...more

Ken Notes: And Milwaukee is in the quest...
---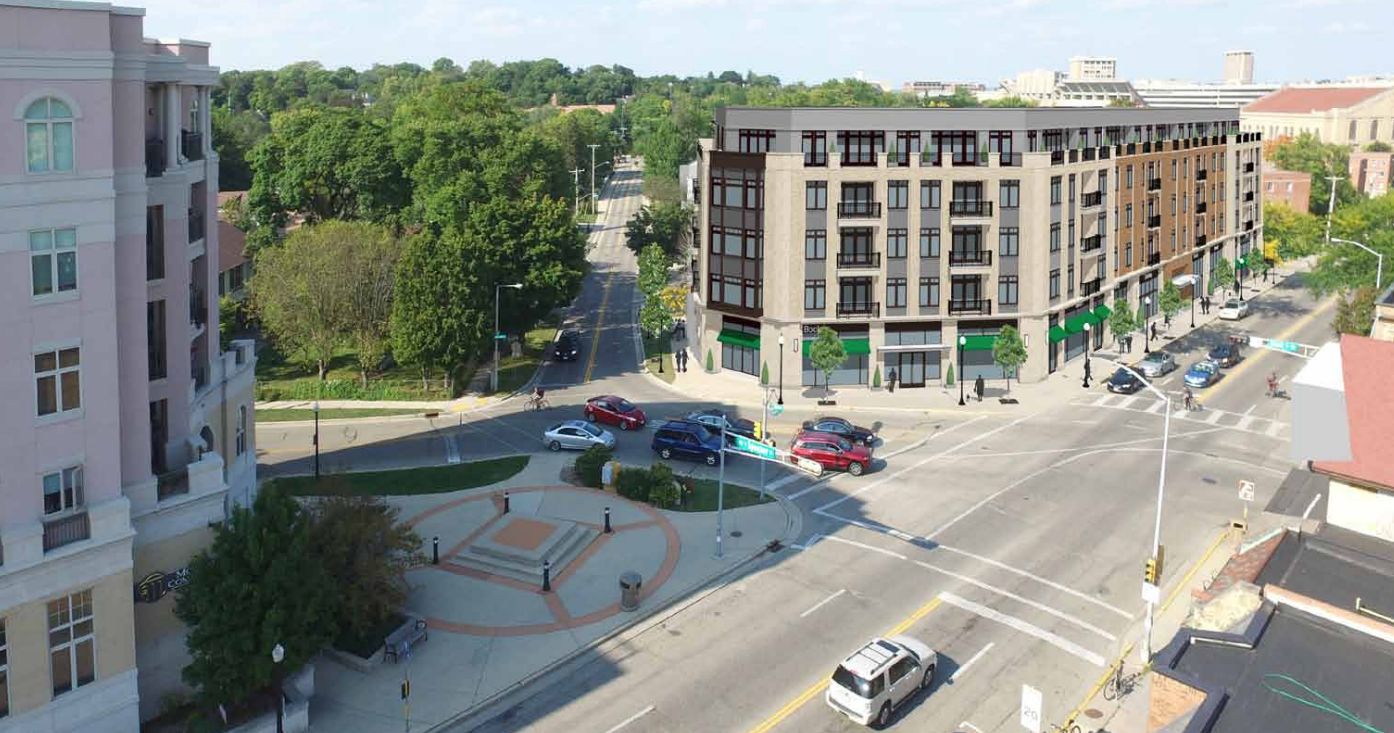 A proposal to build a five-story mixed-use apartment building on Monroe Street might not yet be everything that the neighborhood wants, but residents say they`re glad that the developer is taking their concerns seriously.
"Just the thought that they're making changes in response to our concerns, that's kind of a breath of fresh air," said David Hoffert, president of the Dudgeon-Monroe Neighborhood Association...
...more
---
613 Williamson Street - Suite 210 Madison, WI 53703 - 608.467.1513

We are a team of commercial real estate experts devoted to ensuring commercial tenants receive conflict free, tenant-focused advice. Please Watch our video here.


...more
---
After 35 years of reporting on government, I'm not sure how much I've learned, but I do have some observations.
First, most politicians, government officials and staff want to do a good job and faithfully represent their constituents' interests at city hall, the state Capitol, and in Congress.
Second, most probably prefer to not have the public looking over their shoulders. Some honestly (and mistakenly) think their work isn't the public's business. Some just don't want to be bothered. Others have more nefarious reasons, and fear that transparency would reveal something unsavory...
...more

Ken Notes: This is well worth reading. I would add that today`s politicians are reluctant to seek unbiased expertise to guide their decisions. We are so far divided, that today we won`t even look at middle ground...
---
Spurred by Foxconn Technology Group and its plans for a mega-factory in Racine County, state highway planners are studying the possibility of including special lanes for driverless vehicles on I-94.
Should that come to pass — and at this point it is only something being contemplated — it would put Wisconsin in the vanguard of what many believe will be a key part of transportation in the future....
...more

Ken Notes: Let me get this straight we pass on rail upgrades which were federally funded but we will add special lanes for driverless vehicles on our dime????
---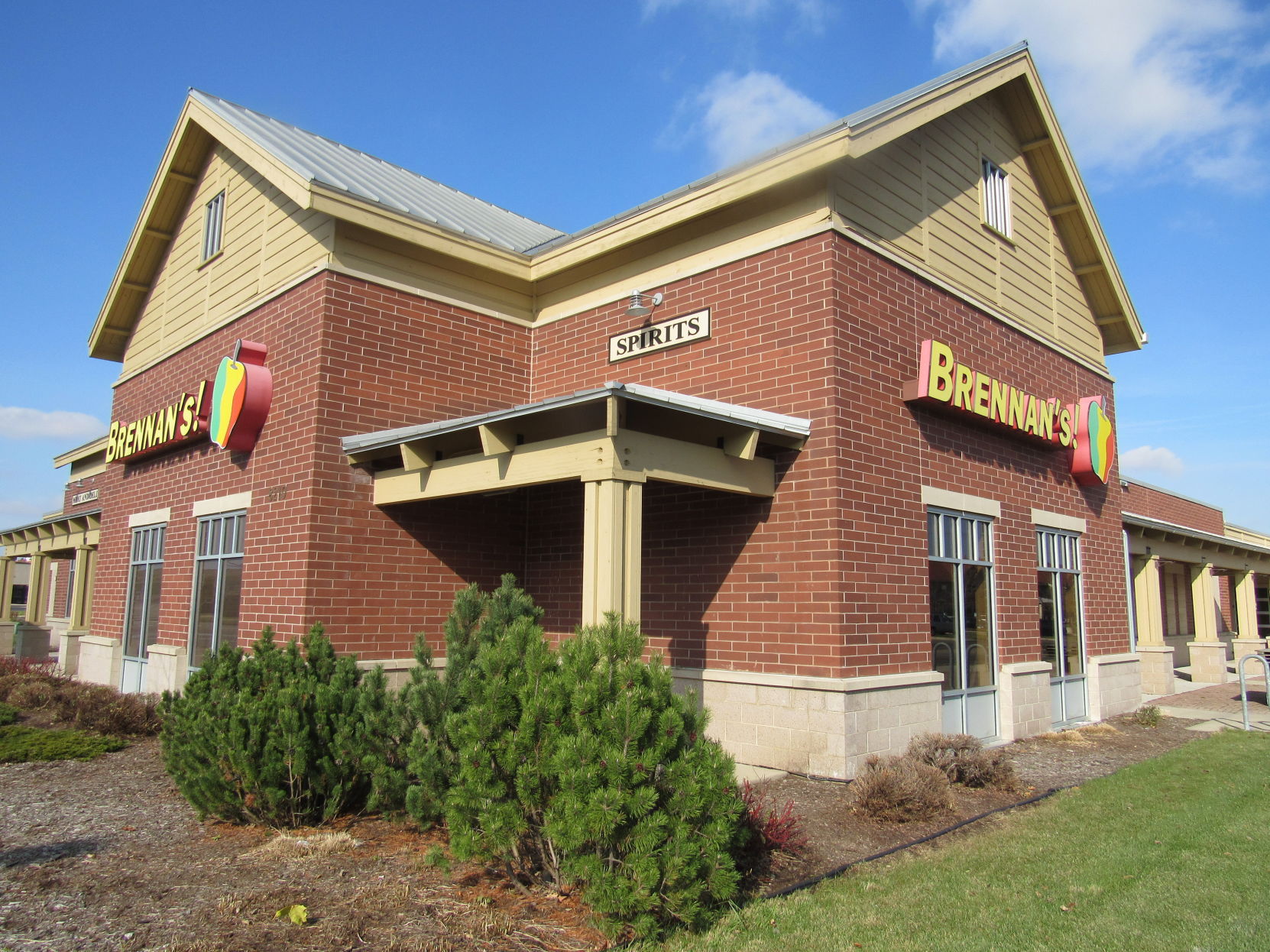 Tim Mulcahy wasn't ready to give up on the Brennan's Market brand that has been a part of Madison since the late 1960s.
So when Tim Culhane, who purchased the company in 2014 from Skip Brennan, announced in July that he was closing all five of his stores that were well stocked with fresh produce, cheese and other specialty food and beverage items, it didn't take long for Mulcahy to begin contemplating a plan that would continue the well-known, but in recent years, under-performing brand...
...more

Ken Notes: I`ll be a regular, but I hope they have some bargains among the isles like Trader Joe`s does. Also there is a huge market for an upscale Wisconsin cheese, wine, and craft beer distribution system and the old Brennan`s had all the right contacts -- just a thought...
---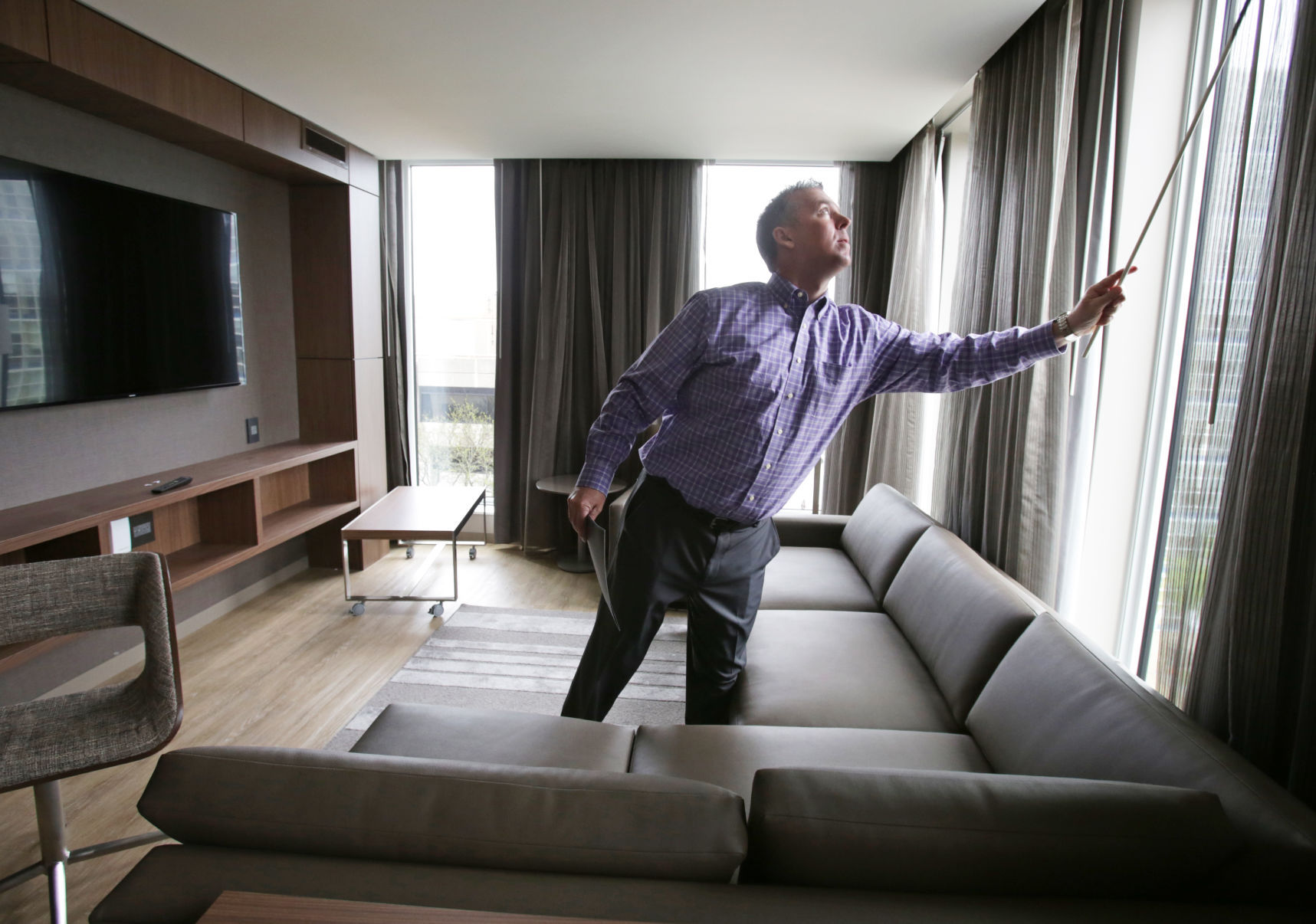 The surge in hotel construction continues in Madison, this time with a proposal to raze several small buildings for a four-story, 140- to 150-room Home2 Suites by Hilton near the Beltline and Alliant Energy Center.
North Central Group of Middleton, which has 30 hotel properties in six states and in May opened the roughly $30 million, 10-story AC Hotel Madison Downtown a block off Capitol Square, is now turning its eye toward an extended-stay hotel on the South Side.
...more
---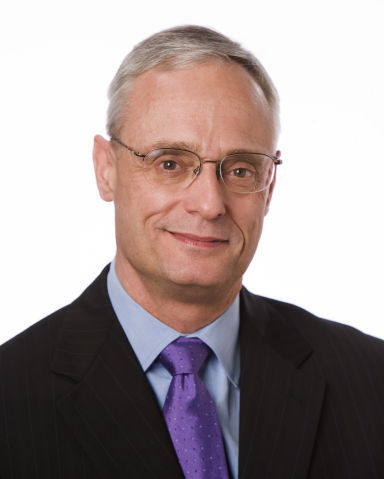 Two of Wisconsin's oldest nonpartisan research organizations — which combine for nearly 200 years of distilling state and local fiscal and policy issues — are joining forces at the end of the year.
The Madison-based Wisconsin Taxpayers Alliance, founded in 1932, and the Milwaukee-based Public Policy Forum, founded in 1913, plan to merge while maintaining offices in both cities.
Alliance president Todd Berry is retiring at the end of the year and forum president Rob Henken, 54, will lead the new, yet-to-be-named organization...
...more

Ken Notes: Wisconsin will miss Todd a great deal...
---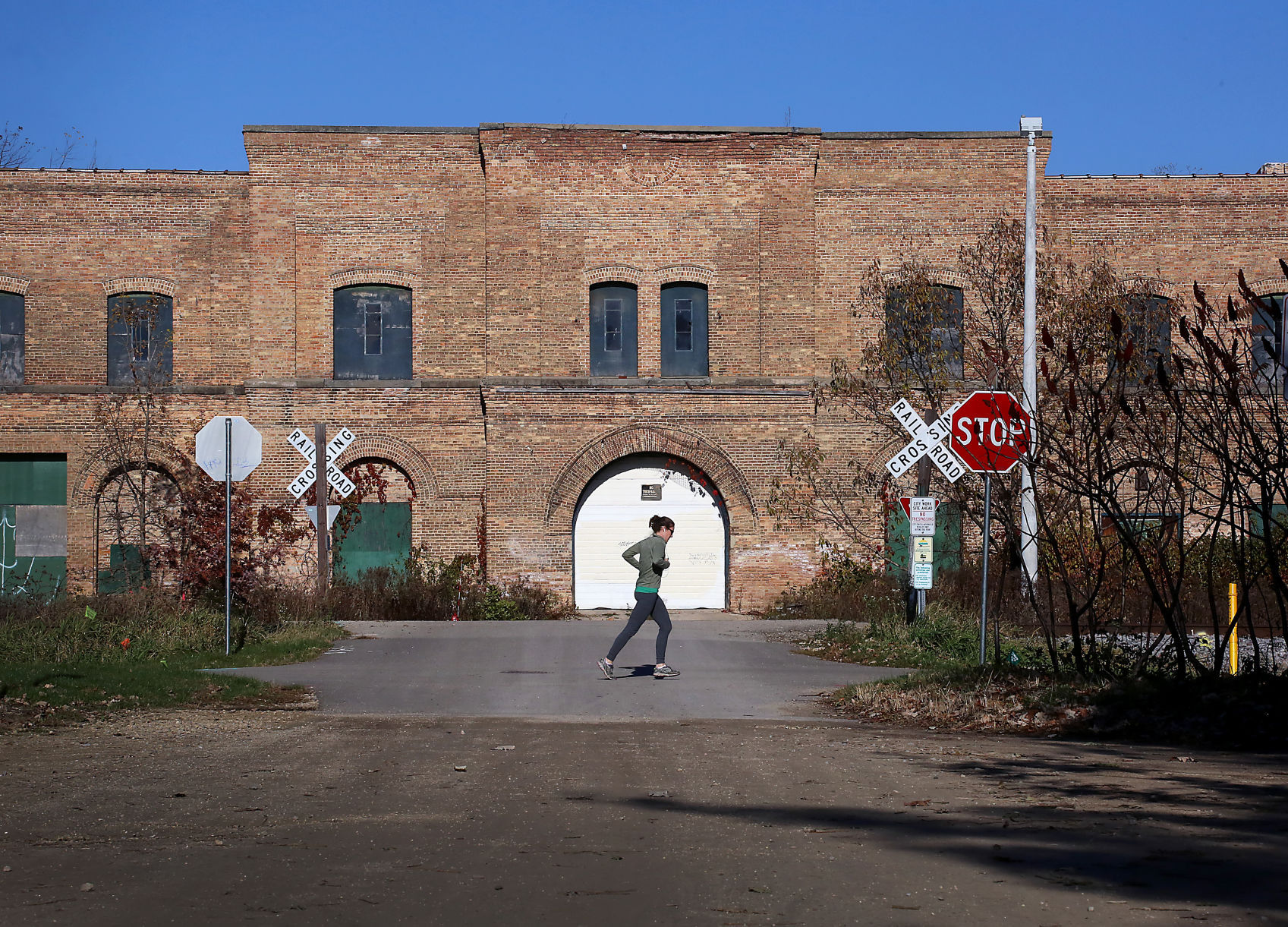 After missing two more deadlines, a developer is poised to meet final city conditions and start a much-anticipated, long-delayed $19.8 million remake of the crumbling, landmark Garver Feed Mill and surrounding property on the East Side.
If all works out, Baum Development of Chicago expects to begin construction in late November or December.
"We're excited," said Bryant Moroder, a project manager for the developer. "We're just very eager to get this project underway for a lot of reasons. We know this is going to be a great project for Madison...
...more
---
Landscape Architecture, Planning, Architecture, Engineering...

...more
---
Microsoft Corp. and others will sponsor a free accelerator program from Milwaukee-based gener8tor to fuel the growth of 10 northeastern Wisconsin startups each year, gener8tor announced in a news release Wednesday.
Microsoft is sponsoring gBETA, a free version of gener8tor`s nationally ranked accelerator program that provides mentorship and coaching to startups...

...more
---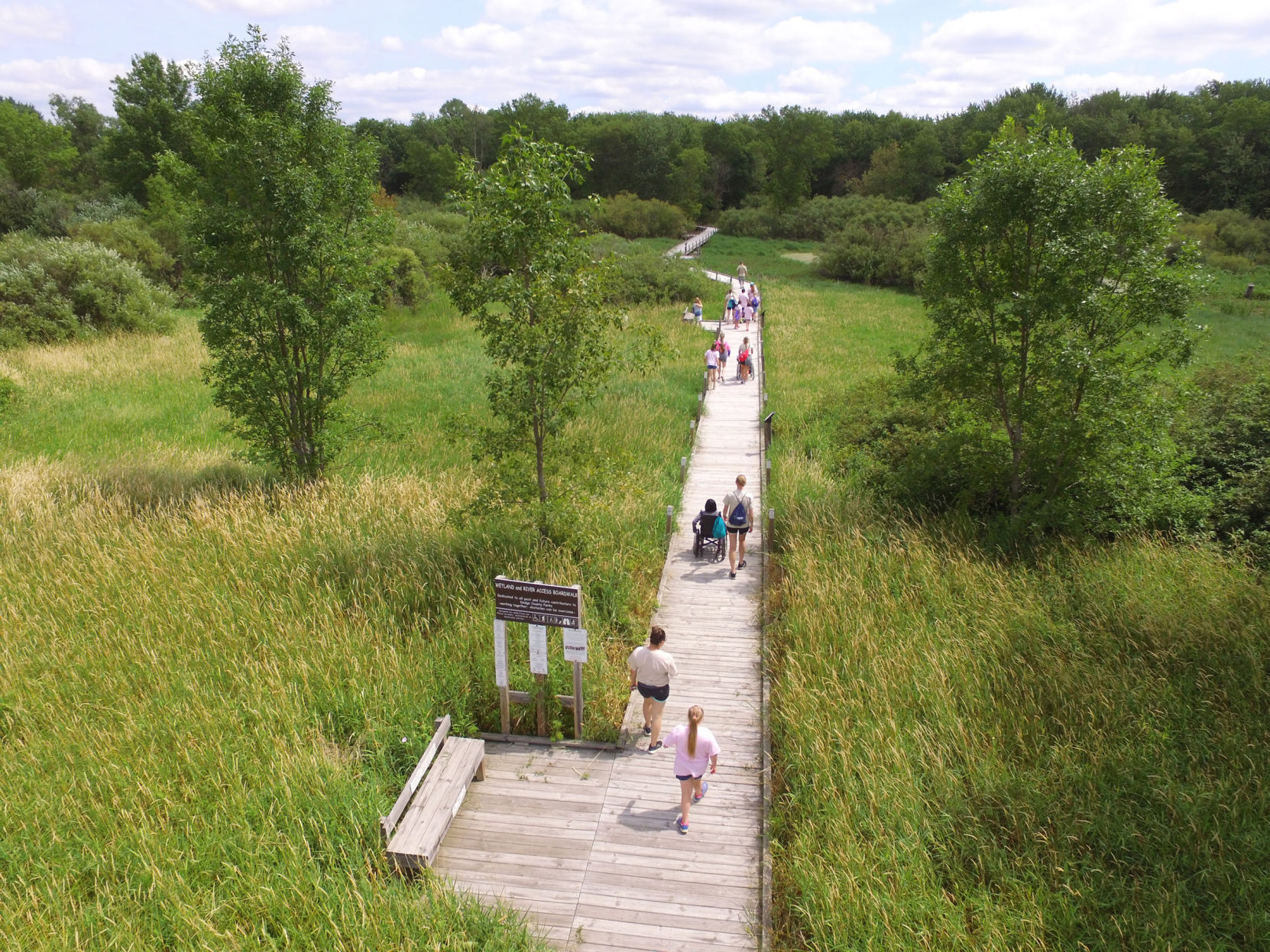 Republican members of the Wisconsin Assembly recently introduced AB 547, a bill that would make it easier to fill wetlands. Among other things, this bill would repeal a state statute in place to protect isolated, or "nonfederal," wetlands.
Recently, state Sen. Roger Roth appeared on Wisconsin Public Radio's "Central Time" to promote the bill. He argued that because Wisconsin protects isolated wetlands, it is an "outlier," one of only three states that do so. Further, he argued that Wisconsin's wetland regulations are skewed in favor of the environment and against economic development. The bill, he said, is necessary to put wetland regulations back into balance by protecting economic interests from Wisconsin's current onerous wetland environmentalism...
...more

Ken Notes: We have failed to seek middle ground here. So when we delayed major projects in the past because we would not allow developers to fill storm retention areas we objected. Now we want to rewrite the rules to the extent we may actually impact significant wetlands...
---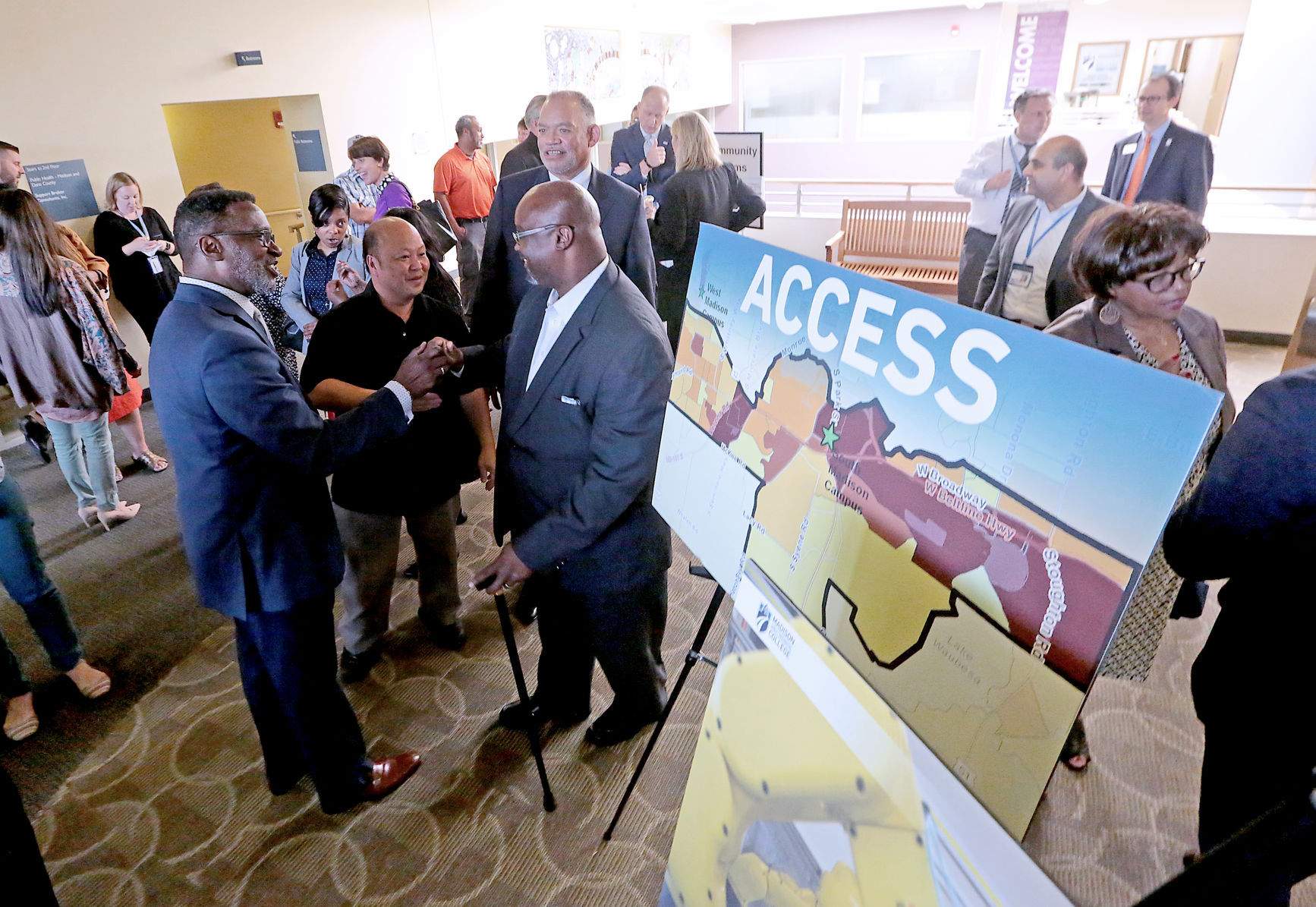 Madison Area Technical College will build out its new South Side campus sooner than expected, officials said Monday, after receiving a donation that could raise as much as $10 million toward the project.
MATC President Jack E. Daniels said that the philanthropic arm of Great Lakes Higher Education Corporation and Affiliates has pledged $3 million for the South Side campus, plus another $3.5 million in a matching donation....
...more
---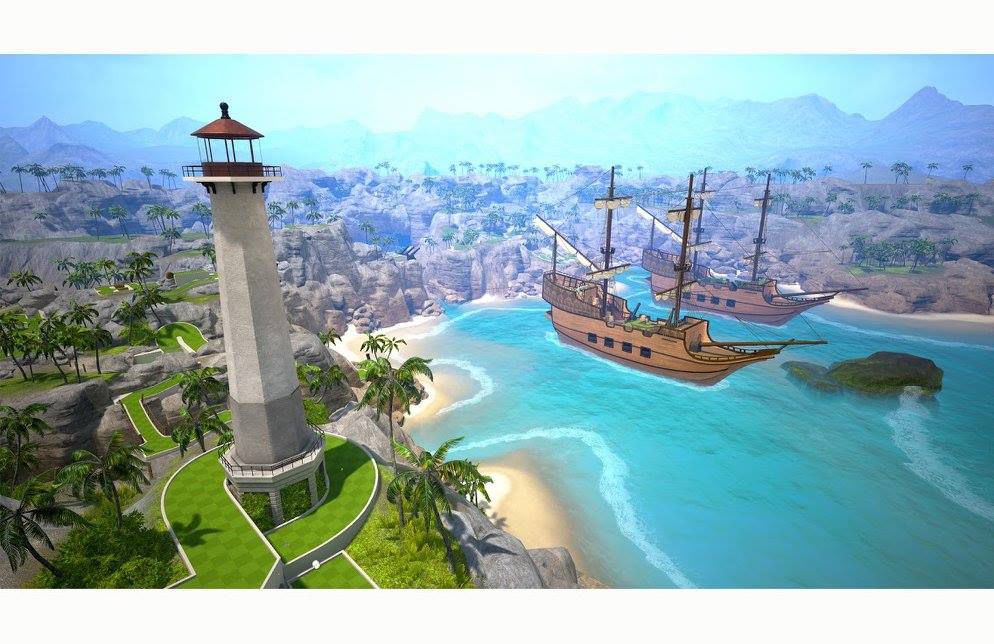 Organizers of Wisconsin's first M+DEV conference for professional game developers say they are exhilarated by the outcome.
About 420 people attended the daylong event at the Alliant Energy Center a week ago, with participants from around Wisconsin and neighboring states and speakers who are recognized as global leaders in the field...
...more

Ken Notes: We could become the Hollywood of game production and the economics is now often the same...
---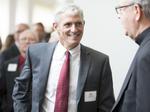 Like several other regional stakeholders have done before on various other Foxconn related discussions, the panelists at the Greater Milwaukee Committee`s November meeting emphasized the role of collaboration and communication in successfully preparing for Foxconn...
...more

Ken Notes: Wisconsin needs to shift focus from cities to regions where multiple communities can work together on large projects. In fact we need to develop sites for major manufacturing and development that share resources from multiple communities. I have advocated since I was a mayor in 1998 for using the shared revenue program to support working together as regions to save tax dollars.
---
DES MOINES, Iowa (AP) — As he tows a 96-square-foot house around Des Moines, Joe Stevens is overwhelmed by the intense, sometimes tearful support he receives from churches, schools and service groups for his plan to use the trendy little structures to help homeless people.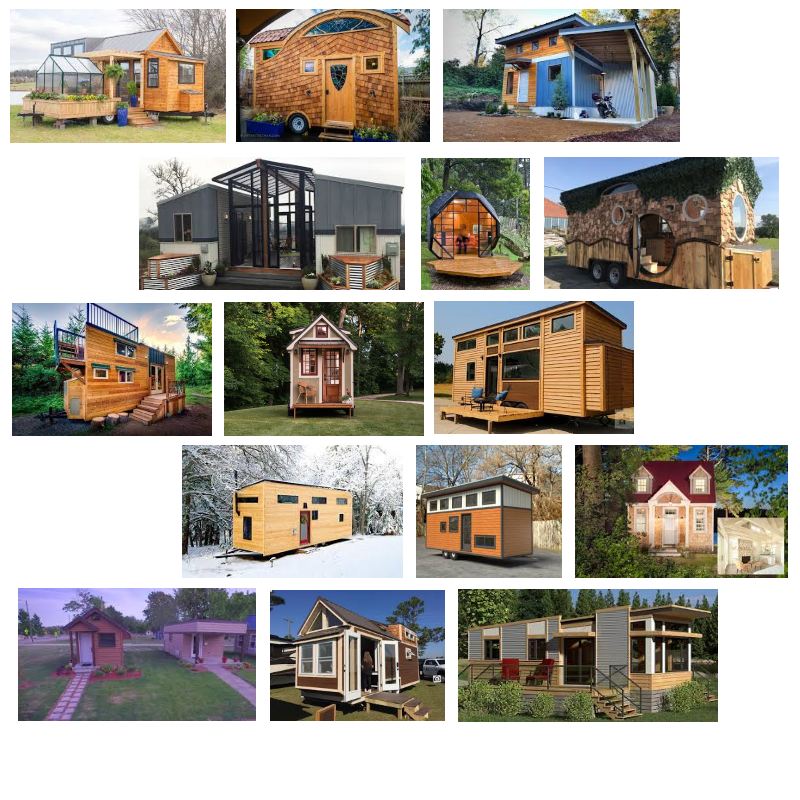 But when Stevens actually tried to create a village of the homes in Iowa`s largest city, the response was far different...
...more

Ken Notes: We need to integrate multi levels of living options into our neighborhoods. The economic segregation that exists today is not that much different than the racial divide of the past. Madison has a real opportunity to lead in this effort. Also we need to look at architectural excellence that can be built into these units at very little additional costs. The ones pictured look like storage units. Click on the other image to see some of my favs...
---
Miron's comprehensive range of construction services are designed to meet the unique and diversified needs of our clients. Contact Us.
...more
---
LACROSSE, Wisc. (WKBT / CBS Newspath) -- The site where K-Mart in La Crosse, Wisconsin used to sit is still vacant and while the city has put in an offer for the site, there is competition with developers.

But some area middle school students have ideas on what should go there.
City and County planners have teamed up with Lincoln Middle School students to encourage them to create a plan for the former KMART site.
It`s part of a program called Community Connections Pod, which the city initiated about five years ago. It`s meant to welcome feedback from communities of all backgrounds and sizes.
City leaders say it`s also a way to learn about different needs in the area...
...more

Ken Notes: I love the actual students getting involved. Also I would recommend once again that development agreement or PUD approvals include what will happen to the properties once the primary tenant leaves. Think of all the boxes that are moving to new digs or just leaving the area: Walgreens, K Mart, Sears, J.C. Penny, Menards, Walmart, Office DX...
---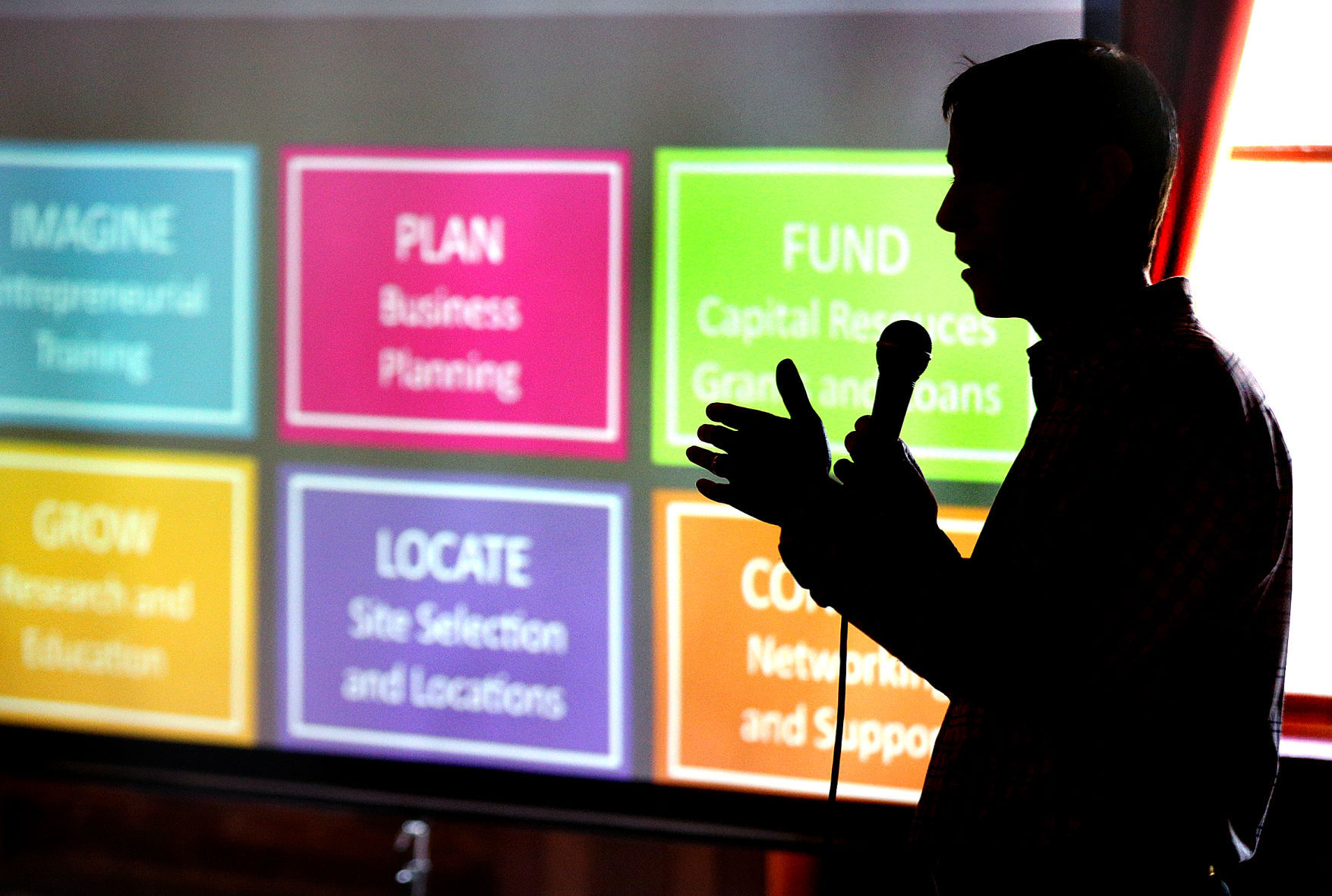 Entrepreneurship is booming in and around La Crosse.
The region has seen nearly 40 startups this year, University of Wisconsin-La Crosse Small Business Development Center Executive Director Anne Hlavacka said, an increase of almost 50 percent over the previous year. Area economic development agencies are celebrating the inaugural Wisconsin Startup Week, in part, to keep the momentum going...
...more
---
GOP Leadership Has Called For WEDC Board To See Full Contract Before Vote
Gov. Scott Walker on Wednesday refused to weigh in on a push for the Wisconsin Economic Development Corp. to change its approval process for the $3 billion contract with tech giant Foxconn.
Assembly Speaker Robin Vos, R-Rochester, and Senate Majority Leader Scott Fitzgerald, R-Juneau, both told the Wisconsin State Journal they think the WEDC board should see the entire contract with Foxconn before they vote to approve or reject it.
Typically, the board would vote on a staff memo outlining the contract, instead of seeing the entire document...
...more

Notes: The catch 22 is that the memos and the documents have not always matched up or covered all the bases...
---
SUPERIOR –- Mark Liebaert looked across the bleachers at the fairgrounds that Kestrel Aircraft Co. had pledged to turn into a manufacturing plant for its next-generation airplane.
No planes were in sight. Nor were any workers.
"This really was our chance," said Liebaert, the county board chairman whose kids had shown cattle at the fairgrounds. "We were hopeful that it was the snowball that was starting to roll for us in the right direction."
...more

Ken Notes: I know everyone is tired of hearing my sermon, but if we tied funding to actual jobs we would not have any of the problems we now have...
---
Milwaukee-based law firm Michael Best & Friedrich LLP quietly landed the largest new-business client in Wisconsin in recent years: Taiwanese tech giant Foxconn Technology Group....
...more
---
The central government in China is soliciting the water expertise of the Milwaukee Metropolitan Sewerage District and several area businesses to help transform 30 of China`s largest urban centers into "sponge cities" by 2020.
China will invest $16 billion or more over the next few years to enable those cities to soak up rainwater where it falls rather than letting it flow into rivers, a critical step in preventing major floods.
The 30 mega-cities are planning to store much of the water to meet another goal of re-using at least 70% of all rainwater. The water could be captured and stored for future use or allowed to seep into the ground to replenish groundwater aquifers....

...more

Ken Notes: Cool ideas...
---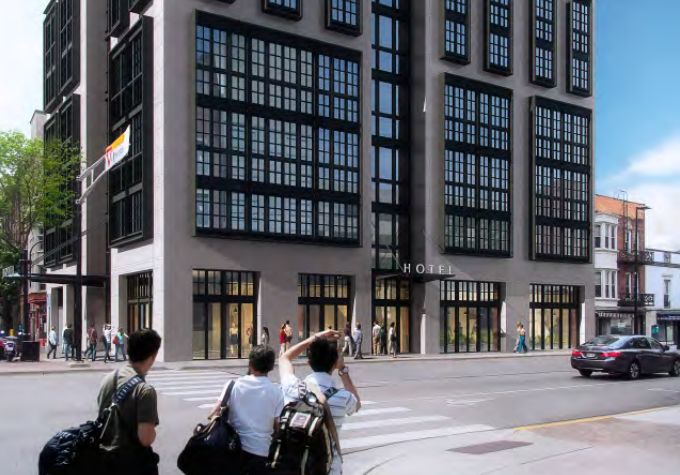 Downtown Madison residents and stakeholders agree: they like the new designs for a proposed hotel on State Street much better than the original plans presented at a neighborhood meeting in March.
"The (designs are) not even the same animal anymore," Ken Gowland, an architect for the project, said.
At a neighborhood meeting Tuesday night, no one had anything bad to say about the design. But other concerns about traffic, parking and most of all, the nine-story height, linger.
...more
---

EBI takes the time to get to know you and your business. We'll provide you with options so that together we can make the most of your space and stay within your budget.
...more
---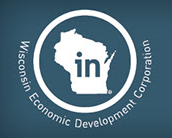 The Wisconsin Economic Development Corporation (WEDC) is seeking companies to participate in a global trade venture to Mexico at the end of January.
Wisconsin's exports to Mexico totaled $3 billion in 2016, making it Wisconsin's second-largest export market. The global trade venture will include segments in Mexico's two largest cities, Guadalajara and Mexico City. Wisconsin companies from a variety of sectors are encouraged to attend.
"Over the last two decades, Mexico has transformed from a commodities export market into a diversified manufacturing economy," said Katy Sinnott, vice president of international business development for WEDC. "Mexico has a robust supply chain with an interdependent relationship to the U.S. manufacturing sector, and Mexico's ties to Wisconsin are stronger than ever."...
...more
---
Our state awarded hundreds of millions in tax credits and cash payments to companies to create jobs without ever checking to see if jobs were actually created.
"We have not been able to verify the jobs," said Secretary Mark Hogan at a recent public hearing of the Joint Committee on Audit.
In this statement, the head of the Wisconsin Economic Development Corporation (WEDC) confirmed what several years of audits repeatedly found: our state awarded hundreds of millions in tax credits and cash payments to companies to create jobs without ever checking to see if jobs were actually created....
...more

Ken Notes: Have I ever mentioned if we offered the same incentives as tax credits based on the number of employees actually paying state taxes we wouldn`t even have to audit the loans, grants, gifts.... arghhhhhhhhhhh!
---
One of the Democratic candidates for governor will now serve on the board that`s finalizing Wisconsin`s $3 billion contract with Taiwanese tech giant Foxconn.
Assembly Democratic Minority Leader Gordon Hintz announced yesterday that Rep. Dana Wachs, D-Eau Claire, will serve on the board of the Wisconsin Economic Development Corporation, or WEDC.
Wachs is one of several Democrats running for governor. Others include State Superintendent Tony Evers, former state party chair Matt Flynn, businessman Andy Gronik, activist Mike McCabe, and State Sen. Kathleen Vinehout, D-Alma.
...more
---
Stay up to date by reading our
MadREP Report,
a bi-monthly newsletter that features regional economic development news, events and opportunities.

Find older issues here.

...more
---
MOUNT PLEASANT — Land is being set aside near where Foxconn is expected to build a manufacturing plant for future development.
Stack Real Estate, an Illinois-based firm focused on commercial developments, plans to develop three land parcels east of Interstate 94. Two are in Mount Pleasant, and one is in Sturtevant. Stack owner Jeff Rothbart said Foxconn's plans to develop a liquid crystal display panel plant in Racine County presents a unique opportunity for his business because of Foxconn's size and scale.
Rothbart said he has an exclusive option to purchase three land parcels located north and east of Foxconn's planned location...
...more
---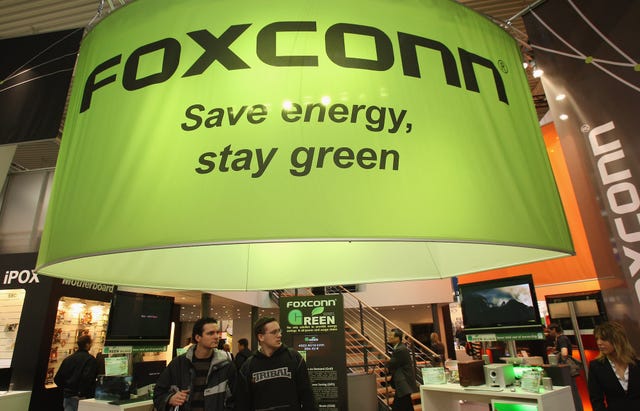 Let us waft on updrafts of superheated air north to Wisconsin, which is in the process of welcoming Good Corporate Citizen Foxconn—leave those suicide nets in China, thanks—which certainly will redound to the credit of both the state and the company…no, wait. What's that you say, Reuters?...
...Whew. Good thing for that red-hot demand, because Wisconsin's really putting out the gilded welcome mat for Foxconn, as The Milwaukee Journal-Sentinel shows us...
...more

Ken Notes: I`m confused -- A national post from Esquire...
---
| | | | |
| --- | --- | --- | --- |
| Dane County ED | | | |
| | Got Moo-La? | | |
| | | | |
| | | ??? | |
...more
---
A 102-unit housing complex proposed on Wisconsin Avenue and the redevelopment for the former Idaho Timber property will be considered during public hearings Thursday, Nov. 16, before the Whitefish Planning Board.
Wisconsin Development Partners and Will MacDonald have applied for a conditional-use permit to build 66 condominium cabins and 36 apartment condos on 10.26 acres on the west side of Wisconsin Avenue, directly across from the Alpine Market commercial center. The area includes current vacant land and the parcels where Big Mountain Trailer Court is located.
...more
---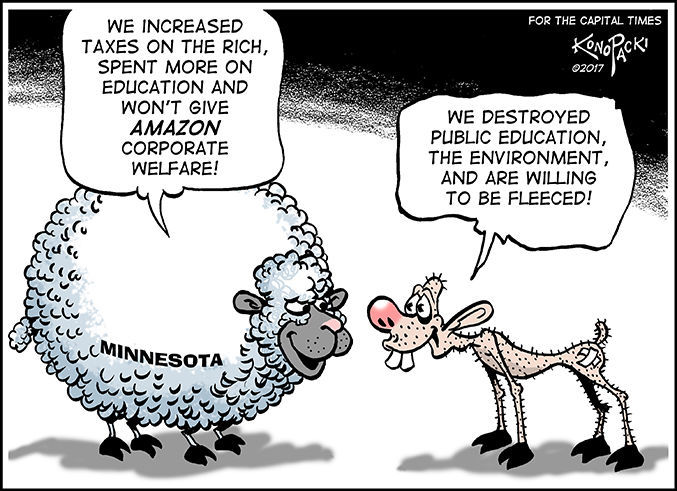 Steve Anderson, a longtime reader who lives in Eau Claire near Minnesota`s Twin Cities, emailed a copy of a recent story in the St. Paul Pioneer Press with a note he attached, "So different than Wisconsin!"...
...The state`s Democratic governor, Mark Dayton, revealed that his state`s proposal doesn`t include the gimmicks and gadgetry and all the sensational PR stuff, nor does it contain any offers of massive tax breaks.
Instead, it lays out the reasons the state`s educational, cultural and transportation amenities would make Minnesota an ideal place for Amazon to locate its $5 billion headquarters, the paper reported...
...more

Ken Notes: That may not be enough, but it will be very interesting to follow...
---
GREEN BAY, Wis. (WFRV) - The Greater Green Bay Chamber of Commerce honored local manufacturers Wednesday. The Manufacturing Awards of Distinction were held at the Radisson Green Bay, and awards were presented to several Northeast Wisconsin manufacturers. The annual event honors companies in our area that have achieved excellence in manufacturing. Local Five`s own Erin Davisson emceed the event.
This year`s winners were:
The 2017 Workforce Development Award went to Robinson Metal Inc.
The 2017 Large Company Award (300+employees) went to Green Bay Packaging Inc.
The 2017 Medium Company Award (100 to 299 employees) went to DePere Cabinet Inc.
And the 2017 Small Company Award (less than 100 employees) went to Pro Products Inc of Sturgeon Bay
...more
---

GENERAL CONTRACTING
Residential - Commercial - Retail - Controlled Environments
FIRE / WATER / STORM DAMAGE RESTORATION
DESIGN / BUILD & REMODELING

"Located in the Madison region for over 30 years, Engineered Construction is an industry leader in commercial construction and the restoration of commercial and residential fire and water damage."
See comments from our clients here.
...more
---
Economic Impact Study Shows The Invasive Round Goby May Be Costing Fox River Valley $200M
The Fox River Locks system dates back to the 1850s and is thought to be one of Wisconsin's first infrastructure projects...
...In 2015, the lock in Menasha was closed to keep the invasive round goby at bay and out of Lake Winnebago and the Wolf River watersheds. Another barrier at Rapide Croche will most likely be closed to help stop the spread of the fish. Tentative plans to keep the Rapide Croche open include building a boat transfer and washing station to ensure no gobies make it between locks.
While these measures help minimize the spread of the invasive species — that competes with native fresh water species for food — they may have a negative impact on economic development along the Fox River....

...more

Ken Notes: This is personal, we knew about these issues in 2000 before we spent almost a billion dollars to dredge the river. Many of us suggested we establish priorities for the rivers health and use before we begin the process. We were told to go away... Now it is an issue...
---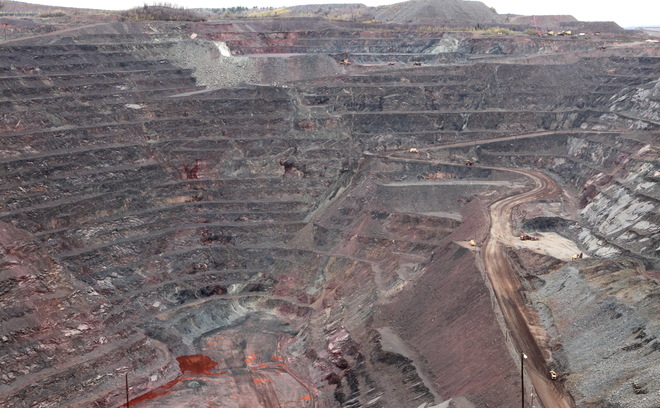 MADISON, Wis. — Wisconsin state lawmakers and Gov. Scott Walker are moving to end longstanding restrictions on copper, gold and silver mining in the state, but it doesn't appear that there's any imminent mining project on the horizon.
The Republican-controlled Senate voted 39-14 Tuesday, Nov. 7, on the last day of session for the year, to end the 1998 law that required a 10-year window of proof that similar mines had both operated and closed for a decade anywhere in North America without causing pollution before any new mine could start in Wisconsin...
...more

Ken Notes: Just wait...
---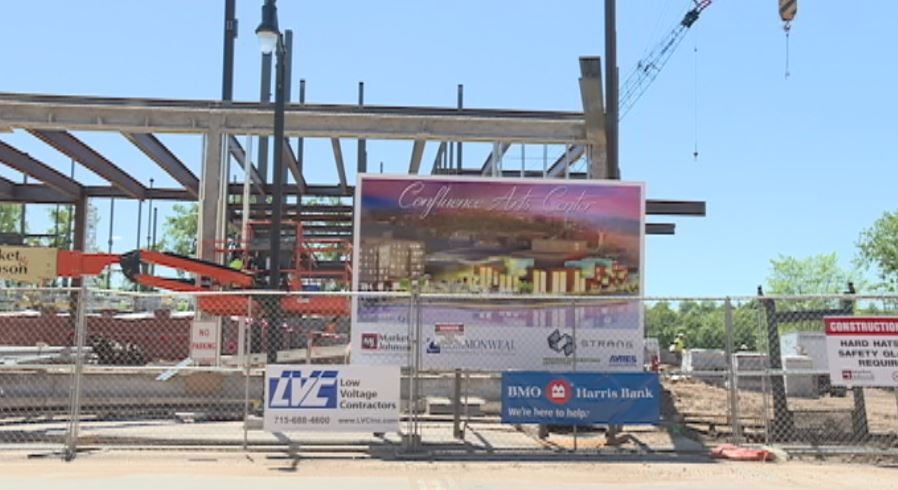 Cottage Grove officials are in the beginning stages of preparing the eighth tax incremental district in the village, this one north of Interstate 94.
"It is just in the beginning stages," said Deb Winter, village treasurer.
Costs to prepare the TIF district is in the proposed 2018 budget, but much has yet to be determined, including the size and boundaries, as well as projected expenditures and revenues from the TIF.
TIF districts are often designed for villages and cities to redevelop areas that can be appropriate for industrial development or in need of rehabilitation or conservation work. According to the Wisconsin Taxpayer Alliance, in the last 10 years, local governments have used about $3.5 billion of property taxes on TIF projects and $6.2 billion since 1982.
...more

Notes:
---
"Founded in 1976 by George and Candy Gialamas, The Gialamas Company specializes in Class A Commercial Real Estate. For 40 years, The Gialamas Company has brought its real estate development, brokerage, leasing and building management expertise to the City of Madison and the State of Wisconsin.
Our premier development, Old Sauk Trails Park, is one of the most prestigious business parks in Wisconsin; containing numerous office buildings supplemented by restaurants, hotels, financial institutions, a childcare facility and a walking/jogging trail system.
The Gialamas Company's fully integrated in-house staff and maintenance team, combined with our distinct knowledge and experience, ensures the highest level of service in all facets of the company. We offer an unmatched commitment to our clients. It's a relationship that begins with our first contact and continues beyond the life of the lease. Experience the Gialamas standard of service today."
...more
---
Wisconsin's rural communities face a unique set of challenges. That's why we're tackling these issues head on with a comprehensive plan to meet the needs of rural communities across the state.
At the annual Governor's Northern Economic Development Summit last month, I unveiled our rural agenda, a multi-point plan to bolster Wisconsin's rural communities.
One of the top steps is to improve education for schools and students by creating incentives for teachers to teach in rural school districts and significantly increasing sparsity aid. These initiatives are in addition to our already historic $11.5 billion investment in K-12 education...
...more
---
APPLETON - The operation of the Fox River locks between Lake Winnebago and Green Bay could generate an additional economic output of $43 million to $290 million during the next decade, according to a study by a University of Wisconsin-Oshkosh economics professor.
The study by David Fuller also concluded the locks system could produce an additional 6,300 jobs during that time.
"This underscores the great value the locks add to the Fox River in an area where water sports and related activities represent a key part of the economy," Fuller said in his report...
...more
---
R.A. Smith National, Inc. is a leading consulting engineering firm, providing multi-disciplinary services to federal, state and local government and the land development industry nationwide.
---
Doris McAllister has been named executive director of Grow North Regional Economic Development Corporation.
In this role, McAllister is responsible for performing day-to-day operational duties of Grow North including promoting the organization to new and existing members, budget management, identifying long-term funding opportunities, and coordination of meetings, events, and other duties, according to a Grow North press release....
...more
---
The high-profile fight to limit union power was replete with drama — including a recall election and state legislators fleeing to neighboring states.
In the 2011 battle in Wisconsin, Republican Gov. Scott Walker ultimately came out the victor. The controversial law passed, Walker won the recall, and the Democratic-aligned unions have lost much of their power.
But new research points to other losers in the fight: students in the state's already struggling schools.
The first study to assess how Wisconsin's high-profile weakening of unions, particularly teachers unions, affected students finds that it led to a substantial decline in test scores..
...more
---
COTTAGE GROVE – Landmark Services Cooperative (LSC) has announced a $2,500 grant to the Wisconsin 4-H Foundation to be matched by CHS. The funds will support the 4-H Youth Development program.
"We're proud to support this project as a way to strengthen the community and see it thrive," said Shannon Horstmeyer, executive assistant for LSC in a news release. "Projects like this are essential to enriching our rural area and the people who live here."
...more
---
WASHINGTON - Sandy Chalmers, Assistant Deputy Secretary of the Wisconsin Department of Agriculture, Trade and Consumer Protection has been tapped by U.S. Secretary of Ag Sonny Perdue to be a state director of the FSA program.
Chalmers was among the slate of Farm Service Agency (FSA) and Rural Development (RD) State Directors to serve as appointees under the Trump administration...
...more
---
After downtown Milwaukee`s newest office tower is completed two years from now, it will help spur redevelopment of a neighboring building into a possible hotel, apartments and other new uses.
The 25-story BMO Tower`s groundbreaking ceremony was held Thursday, about 11 months after the project was announced by BMO Harris Bank and development firm Irgens.
The demolition of the bank`s seven-level parking structure, at the southeast corner of N. Water and E. Wells streets, begins Friday. Once that site is cleared, BMO Tower`s construction will start.
...more
---
We manage your IT-- so you can focus on running your business

Know you need IT but not sure where to start? Let our technical experts designs an IT plan that works for your company. We`re your IT one stop shop.
---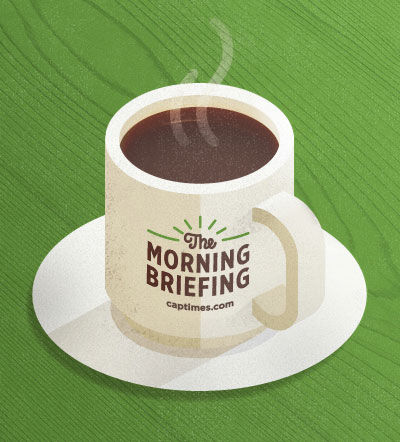 Tesla could expand in Wisconsin with new bill to allow direct sales
:
Fred Lambert of Electrek
writes: "Several of Tesla's most public battles to win the right to sell its cars directly to customers, like in Michigan and in North Carolina, have been stalling. Now the company turns to the state of Wisconsin where a new bill is about to be introduced to allow them to open stores and service centers in the state. Tesla already has 8 Supercharger stations in Wisconsin and it plans several more according to its online map, but it still doesn't have any store or service center due to the state's ban on automakers operating dealerships....
...more
---
To meet the growing demand for its products, Brakebush Brothers Inc., a leading processor of poultry products, will invest $86 million to expand its operations and production facilities in Westfield,
Wisconsin
. The company expects to create more than 200 jobs in Marquette County.
"Our company has been able to grow and compete on a national level for many years, and this expansion of our production facility will enable us to provide great-tasting Brakebush products to our customers for years to come," said Carl Brakebush, company Chairman. "The Westfield and surrounding area of Marquette County has been our home since 1925 and the hardworking, dedicated people in this area are the key to our success. We have indeed been blessed and are proud of what has been established here in south-central Wisconsin."
As an incentive, Wisconsin Economic Development Corporation (WEDC) is supporting the project by authorizing up to $6.5 million in state income tax credits over the next five years. The actual amount of
tax credits
Brakebush will receive is contingent upon the number of jobs created, the amount of capital investment and the amount spent on employee training during that period....
...more
---
WEST ALLIS - Another $2.5 million loan to get the $44.1 million Element 84 apartment project off the ground on 84th Street is expected to be approved by the common council Tuesday, Nov. 21.
The city already approved lending $2.5 million to developer Ogden & Company. The additional $2.5 million brings the total loan to $5 million for the project that officials hope will transform an area that sometimes is all visitors see of the city as they drive to the Wisconsin State Fairgrounds on 84th Street and Greenfield Avenue.
...more
---
Milwaukee - 1/1/2020 Journal Sentinel business reporter Tom Daykin talks about commercial real estate and development, including stores, hotels, offices, condos, apartments and industrial buildings...
...more

Ken Notes: Tom Daykin is the source for ED news in MKE. This is a permanent link to articles in his blog which is updated daily...
---
Remember the renderings of the new Bucks arena showing all the exciting development – however vague – on the site of the BMO Harris Bradley Center, which will be torn down once the new arena and live block area are completed?
The members of DNA MKE (Downtown Neighbors Association of Milwaukee) – who obviously have a little extra skin in the game – believe the land should be converted to green space, including a dog park, and have released a list of their "top 10 reasons why the Bradley Center site should become a park."...
...more
---
Paper Company Moving Some Work From Wisconsin To Pennsylvania
Appvion, once known as Appleton Papers, has notified 200 production workers in Appleton they will soon be unemployed. The decision is driven by a declining market for carbonless copy paper, said Bill Van Den Brandt, a spokesman for Appvion.
The paper company plans to move most of its production work to its facility in Roaring Spring, Pennsylvania, while some production staff will stay on in Appleton, "but it won't be nearly the volume that we have produced in years past," Van Den Brandt said.
...more
---
Evergreen Real Estate Group and Legacy Midwest Renewal Corp. on Nov. 8 celebrated the ground-breaking of The Legacy Lofts at the Blommer Ice Cream Factory, a 64-unit mixed-income rental community located at 1500 W. North Ave. in Milwaukee.
Executives from each firm were joined by Ald. Russell Stamper; Commission Rocky Marcoux; Ald. Milele Coggs; Ald. Nic Kovac; County Supervisors Supreme Moore Omokunde, Jason Haas, Sequanna Taylor and David L. Sartori; and other invited guests at a ceremonial groundbreaking held at the site Wednesday afternoon. Housed in the former Blommer Ice Cream Factory, a three-story structure that was built in 1928 and has been largely vacant for more than 20 years, Legacy Lofts will offer a mix of one-, two-, three- and four-bedroom apartments when completed in August 2018.
...more
---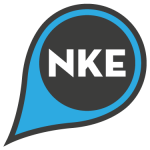 Stevens Point, Wis. – A crowd of almost 300 gathered at the Stevens Point Municipal Airport for the HATCH Finale on Thursday, November 9th. Seven entrepreneurs pitched their ideas to compete for a $10,000 prize.
HATCH is a community-based startup pitch platform that aims to convert strong ideas into business plans, which then hopefully launch new companies. The program was a collaboration between BrightStar Wisconsin Foundation funding and leadership and NEWaukee's experience and expertise in executing programs like this that made the four preliminary HATCH events and the finale a huge success. Other strategic partners included Wisconsin Economic Development Corporation, Incourage Foundation, Portage County Business Council, MCDEVCO, Current Wisconsin Rapids, Ignite, Marshfield Young Professionals, Create Portage County, and Compass Properties, who hosted the event in their private airport hangar....
...more
---
---
NEENAH - Planners project nearly a 14 percent increase in Neenah`s population during the next two decades, according the city`s draft 2040 comprehensive plan.
"The community is going to continue to grow," Brad Schmidt, Neenah`s deputy director of community development and assessment, told USA TODAY NETWORK-Wisconsin. "Over that 20-year period, we`re expecting to need about 500 acres for residential land, 50 acres for commercial land and 75 acres for industrial land."...
...more
---
Our Current Publications:
...more
---
FINANCING & GRANTS
Brownfield Grants: Grants to local governments, businesses, non-profits and individuals for developing commercial and industrial sites that have been adversely affected by environmental contamination.
Brownfield Site Assessment Grant: Grant funds to approved projects to assist local governments with conducting initial environmental assessment and demolition activities on an eligible abandoned, idle or underutilized industrial or commercial site.
Business Opportunity Loan Fund: Financing options ranging from loans to loan guaranties for businesses making investments to expand in or relocate to Wisconsin.
Capacity Building Grants: Grants to assist local and regional economic development groups to create an advanced economic development network within Wisconsin.
Capital Catalyst: Matching grants to seed funds managed by local communities and other eligible entities to provide capital to high-growth startups and emerging growth companies.
Community Development Investment Grant: Financial support for shovel-ready projects with particular emphasis on downtown community driven efforts that deliver significant, measurable benefits in job opportunities, property values, and/or leveraged investment by local and private partners.
Global Business Development Grants: Grant funding to support the growth and expansion of exports by Wisconsin companies.
Idle Industrial Sites Redevelopment: Highly competitive program offering grants to Wisconsin communities for the implementation of redevelopment plans for large industrial sites that have been idle, abandoned or underutilized for at least five years.
Industrial Revenue Bonds: A unique type of revenue bond organized and issued by a state or local government, the proceeds of which are directed to a private, for-profit business.
Seed Accelerator: Provides grants to eligible communities and other organizations to support a pre-seed business model program that incorporates training, mentoring and financial assistance to entrepreneurs in their area. Grant funds may be used as seed capital for companies in the accelerator, as well as for costs associated with initiating the accelerator program.
Special Project Loan Fund: Loans or loan guarantees to eligible companies preparing for future growth; diversifying operations, markets or product lines to increase competitiveness; or preparing a project site for future commercial development.
Technology Development Loans: Flexible lending program designed to assist high-tech startup and emerging growth companies in financing the development and launch of innovative products and services.
TAX INCENTIVES
Business Development Tax Credit: Provides refundable income tax credits that can be earned based on jobs, capital investment, training and the location or retention of corporate headquarters.
Capital Gains Investment Incentives: Capital gains on funds invested in qualified Wisconsin businesses are completely exempt from the capital gains tax after the investment has been held for five years. Capital gains on existing investments which are sold in order to generate funds for investments in qualified Wisconsin businesses are deferred so that they are not taxed at the time they are invested in the Wisconsin businesses.
Development Opportunity Zones: Non-refundable tax credits for new and expanding businesses in the cities of Beloit, Janesville and Kenosha to assist with capital investment and the creation and retention of new, full-time jobs.
Enterprise Zone Tax Credit: Refundable tax credits for new and expanding businesses that can be earned based on job creation, job retention, training, investment and Wisconsin supply chain expenditures.
Historic Preservation Tax Credit: State income tax credit for 20% of the qualified rehabilitation expenditures for eligible buildings.
Job Creation Deduction: Companies can take an exclusion from income if they create jobs in Wisconsin of $4,000 per employee for small businesses and $2,000 per employee for larger businesses.
Manufacturing & Agriculture Credit: Available to individuals and entities for taxable years that begin on or after January 1, 2013, for manufacturing and agricultural activities in Wisconsin. The credit is a percentage of "eligible qualified production activities income." The credit is calculated by multiplying eligible qualified production activities income by one of the following percentages.
For taxable years beginning after December 31, 2012, and before January1, 2014, 1.875%
For taxable years beginning after December 31, 2013, and before January 1, 2015, 3.75%
For taxable years beginning after December 31, 2014, and before January1, 2016, 5.526%
For taxable years beginning after December 31, 2015, 7.5%
For individuals, the credit is limited to the amount of income tax paid on the income from which the credit is based. For a corporation, eligible qualified production activities income is the lesser of:
eligible qualified production activities income,
income apportioned to

Wisconsin

, or
income taxable to

Wisconsin

as determined by combined reporting law, if the corporation is a member of a

Wisconsin

combined group
Property Tax Exemptions: Machinery and equipment used in manufacturing is exempt from personal property taxes. Manufacturer and merchant inventories are exempt from personal property taxes. Certain waste treatment facilities owned by utilities, manufacturers, and commercial businesses used for the treatment of industrial waste materials are exempt from general property taxes.
Qualified New Business Venture (QNBV) Program: Helps drive investment to innovate early-stage Wisconsin companies by allowing investors to claim a 25% tax credit on the amount they invest into a QNBV-certified business.
Research and Development Tax Credit: An R&D credit is available to corporations, sole proprietorships and pass-through entities equal to 5% (10% in some cases) of the excess of qualified research expenses for the current year over a base amount.
Sales Tax Exemptions: Wisconsin sales tax does not have to be paid on the following:
Machinery and equipment used by a manufacturer in producing tangible personal property.
Tangible personal property that becomes an ingredient or component of another product in the manufacturing process.
Tangible personal property that is consumed or loses its identity in the process of manufacturing tangible personal property.
Machinery, equipment and tangible personal property used in research by companies that are engaged in manufacturing or biotechnology.
Fuel and electricity used in manufacturing.
WORKFORCE DEVELOPMENT
Apprenticeship Completion Award Program: Offers employers, adult apprentices and sponsors a 25% reimbursement (up to $1,000) for instruction costs, including tuition, books, materials and other course fees.
ExporTech: Export acceleration program to help Wisconsin companies expand their global market reach through targeted export strategy development and execution.
Industry Development: WEDC's Division of Business and Industry Development delivers customized solutions—technical and financial—to established business associations, consortia and industry cluster organizations in order to create favorable conditions for expanding existing Wisconsin industries and attracting new companies to priority industry sectors in Wisconsin. The division also supports minority business development by working with and providing resources for revolving loan funds and technical assistance to minority business development groups.
Veteran Grant Program: Offers employers a state grant of up to $10,000 over four years for hiring and retaining eligible veterans.
Wisconsin Fast Forward: Makes $15 million in grants available to employers to develop and implement innovative and collaborative customized training solutions for skilled workers.
...more

Ken Notes: I ran across this and thought I would add links as time permits. Hope it helps...
---
---
Notes from Ken Harwood Editor WDNews and WisconsinDevelopment.com.
For several years I have suggested that WEDC create a database that lists all their loans, grants and other incentives and the current status of these investments. Now they do. Created for a
report
they recently issued, the
data base
is available online or as a
spreadsheet
.
If you are a business or ED professional, study the list an a resource of what type of assistance may be available. Make sure you have your local ED professional and representatives from WEDC as well as other agencies that may have available funds in the loop as you plan your expansion.
I will continue to advocate for a new jobs based tax credit to level the playing field and streamline the process, but do applaud the efforts of WEDC. I hope local media reports on this data base as well as the report and available options for new and growing businesses...
The Report is here...
All info is here...
http://inwisconsin.com/inside-wedc/core-strategies/operational-and-fiscal-excellence#programoutcomes
...more

Ken Notes: I will keep this article as a permanent link in WDN.
Start Week: 43 - Query String:SELECT * FROM wdn WHERE `issue` > 43 and volume = 5 OR `issue` > 90 ORDER BY sortorder