---
Online at
WisconsinDevelopment.com
(4 weeks of articles) - Searchable at
Search WDN
-
WDN Tool Box
, Links you can use everyday to help you and Wisconsin grow! Edited and published by
Ken Harwood @ LinkedIn.
Click Here To Subscribe or add Friends and Colleagues... Available free from our SPONSORS... Why I publish WDN... WDGreen Environmental News From a Business Perspective!



...more
---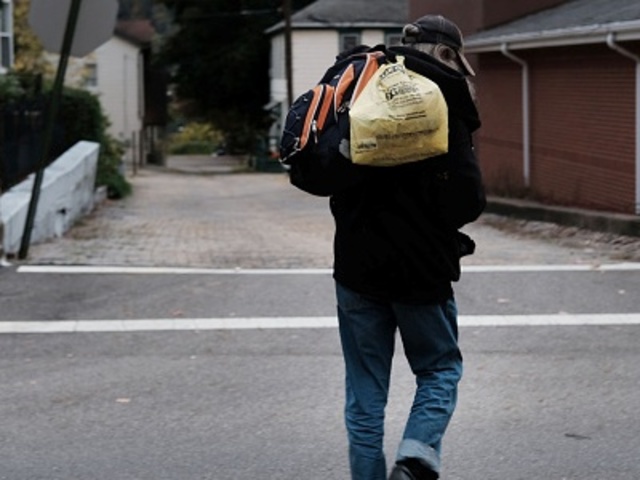 MADISON, Wis. (AP) -- Republican lawmakers introduced four bills Wednesday to address homelessness issues in Wisconsin.
One proposal from Assembly Majority Leader Jim Steineke and Sen. Alberta Darling would create an Interagency Council on Homelessness chaired by Lt. Gov. Rebecca Kleefisch. Council members would include the secretaries from several state agencies, officials from four organizations that serve the homeless, the state superintendent of public instruction and the executive director of the Wisconsin Housing and Economic Development Authority....
Ken Notes: I hope they consider:


Creative use of micro apartments/condos and tiny stick built homes to provide low cost fast solutions. These provide both shelter and establishes a path to home ownership.


Self sustaining resource centers that are run more like a health club or co-working facility. These should be available to anyone wanting to use them not just the homeless. Homeless could receive stipends to pay the "dues".


Education of homeless youth should be something we focus on. In addition we need to educate the public on the issues and ways they can help. Also business needs to learn that solving this problem is good for the entire economy.


A return to better mental health care for the homeless. Even if it has to be outpatient based we need to help create the mental stability needed to maintain a healthy lifestyle.


Every grocery store and restaurant should be encouraged to donate unsold or surplus food to shelters and kitchens with impunity as long as they reasonably assume it is safe to consume.


Alcohol and drug dependency treatment again even if it outpatient based.


Private sector, health care provider, and religious based partnerships with public entities. Many of the best programs are small groups helping just a few or even an individual or family. Imagine if every Service Club, Church, Neighborhood Association, and business district build one small home per year.
Please share this and add your thoughts...

...more
---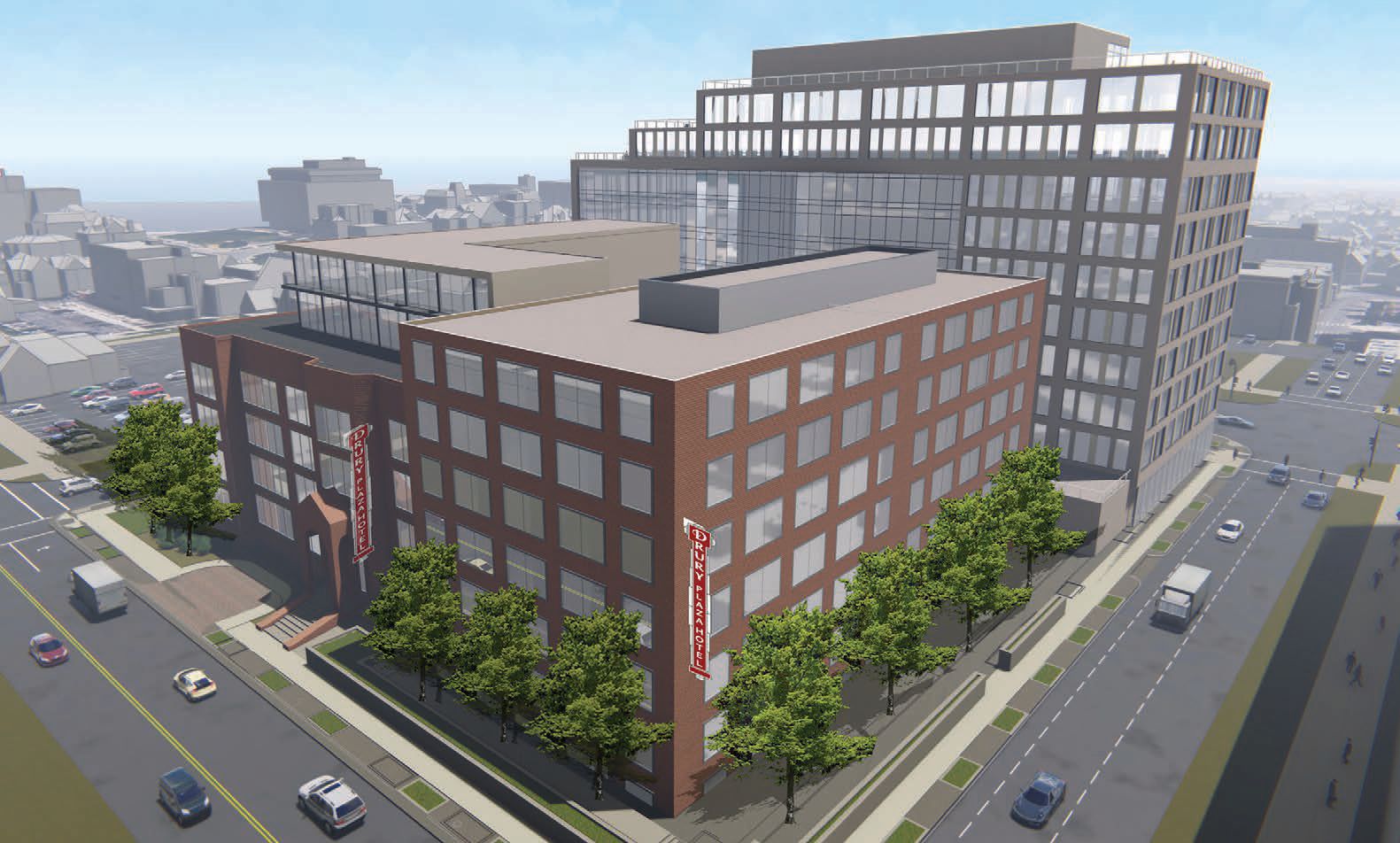 Madison Area Technical College officials have picked a local company`s proposal to turn their Downtown campus building into an upscale hotel and construct a 10-story building on the rest of the block as their choice to redevelop the site just off Capitol Square.
MATC President Jack Daniels told the Wisconsin State Journal editorial board Thursday that he will recommend the college enter lease negotiations with Hovde Properties of Madison for the current site of the Downtown Education Center....
...more
---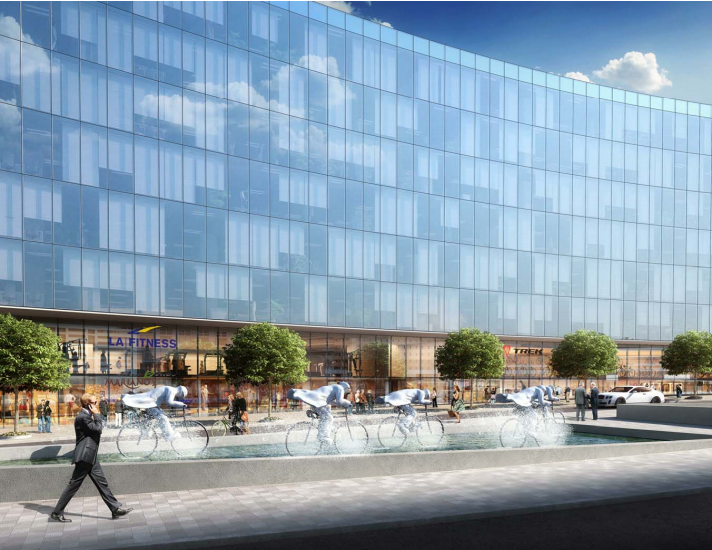 The Judge Doyle Square project downtown is ambitious, with towering 12-story structures, over 9,000 square feet of retail, 350 apartment units, a 250-room hotel and hundreds of parking spaces.
It's a huge and somewhat complex project involving both public and private development. But on Monday, several aspects of the project received unanimous approval from the Madison Plan Commission after relatively little discussion.
Ken Opin, chair of the commission, said that while he believed the project was "the largest single application that has ever been before the Plan Commission," he considered it "a truly elegant solution to a truly complex set of problems."
...more

Ken Notes: Imagine this elegance applied to a new city hall???
---
Appleton Lawmaker Criticizes Jobs Agency Over Job Losses In Her Area
Wisconsin`s oft-criticized economic development agency is taking heat again after a company that received hundreds of thousands of dollars in state tax breaks announced substantial layoffs this week.
VF Corp. says that starting in June, 380 employees will lose their jobs at its Fox Valley facility that makes collegiate apparel under the JanSport brand. The North Carolina-based company received $248,735 in tax credits from the Wisconsin Economic Development Corporation and was eligible for up to $880,500.
Democrat state Rep. Amanda Stuck, who represents much of Appleton, expressed frustration at the news, saying the tax incentives were, "supposed to be for job creation and job retention. So they have all this money now they`re walking away."
The JanSport facility is just outside of Stuck`s district but she said it`s conceivable that some of her constituents work there....
Here is the much better Post-Crescent Article:

JanSport, a company that has been part of the manufacturing identity of the Fox Cities since 1982, will cease operations in its Greenville facility in the coming months, affecting 380 employees...
...While the manufacturing and retail portions of the business will be gone, the company's VF Outdoor facility on County CB near the airport will continue to operate with 370 retained employees...
...more

Ken Notes: READ MY LIPS, businesses fail, lots of businesses, good businesses, great businesses. It is a fact of life as sure as taxes and, well, death.

Companies do not take incentives with the intent of taking the money and running, their intent is to grow and succeed. This is especially true of Jansport who I consulted for in the 90`s. They are a great company and loved the Fox Valley. They prided themselves on the "Built in America" theme. But when Walmart and other can produce a similar product for half the price it is tough to compete. Surly this is not the fault of either WEDC or Jansprot or parent company VF Corp.

That said, Wisconsin could reward companies that are growing or starting out by offering tax credits for an increase in employees over a period of several years. When the employees are laid off the incentives stop. This system would stimulate growth, help secure traditional financing, and reward companies for success rather than their lobbing efforts. It would also help if WEDC publicly tracked their investment and the OUTCOMES.
---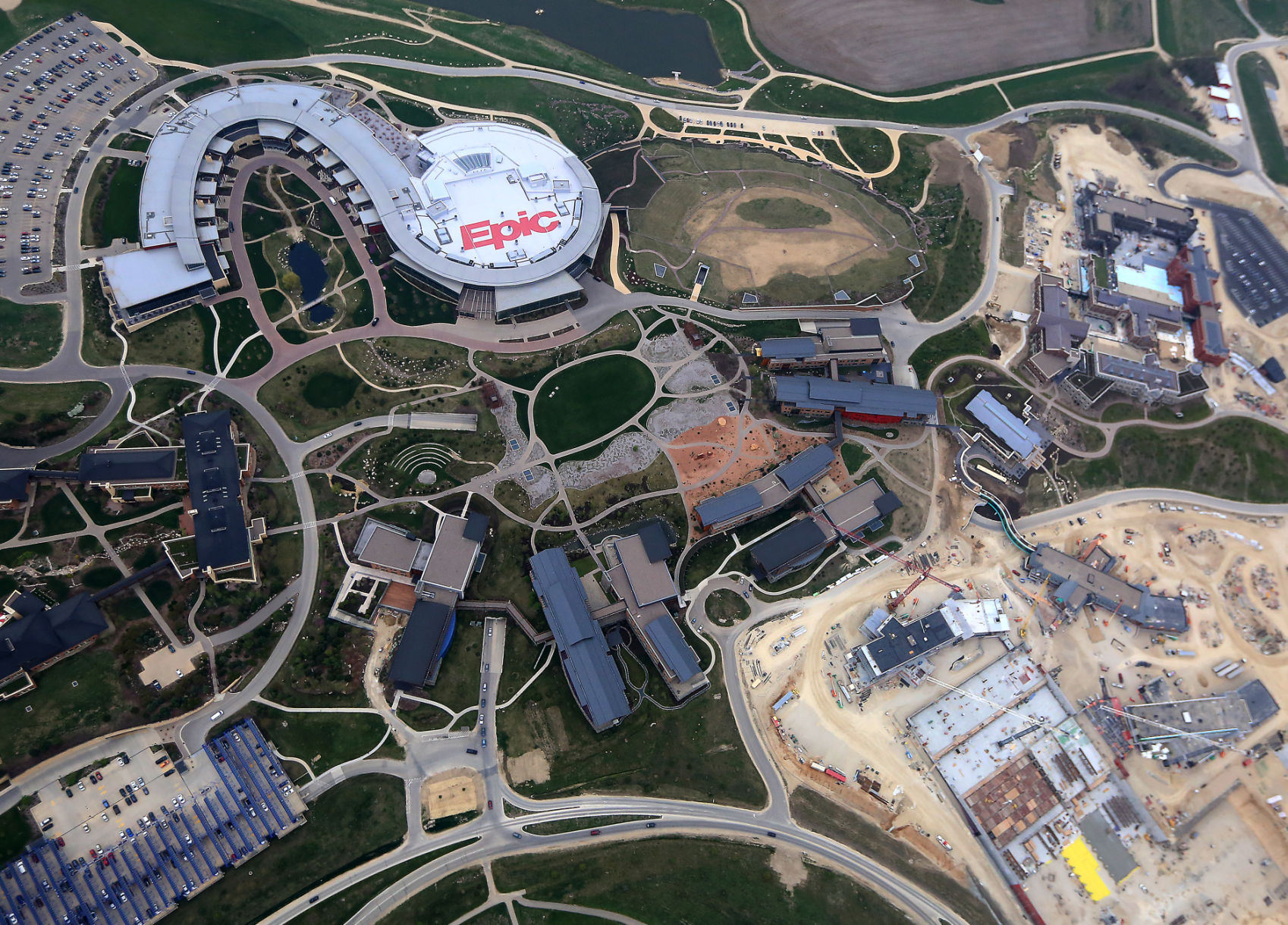 Last year, the Verona City Council voted to close a tax district that includes part of software developer Epic Systems` sprawling campus. Less than a year later, the city and Verona Area School District are already reaping the benefits of increased tax revenue, and will receive an influx of cash next month....

...more

Ken Notes: GREAT READ... And you can use this quote when writing your story, "A TID is like a boat, the two best days are when you buy it and when you sell it". Quick note to Verona School district, this is one time cash remember not to start programs that we need ongoing capital to continue. Other than that Merry Christmas!!! P.S. The 393.14 million assessment is a little low, they have spent over a billion...
---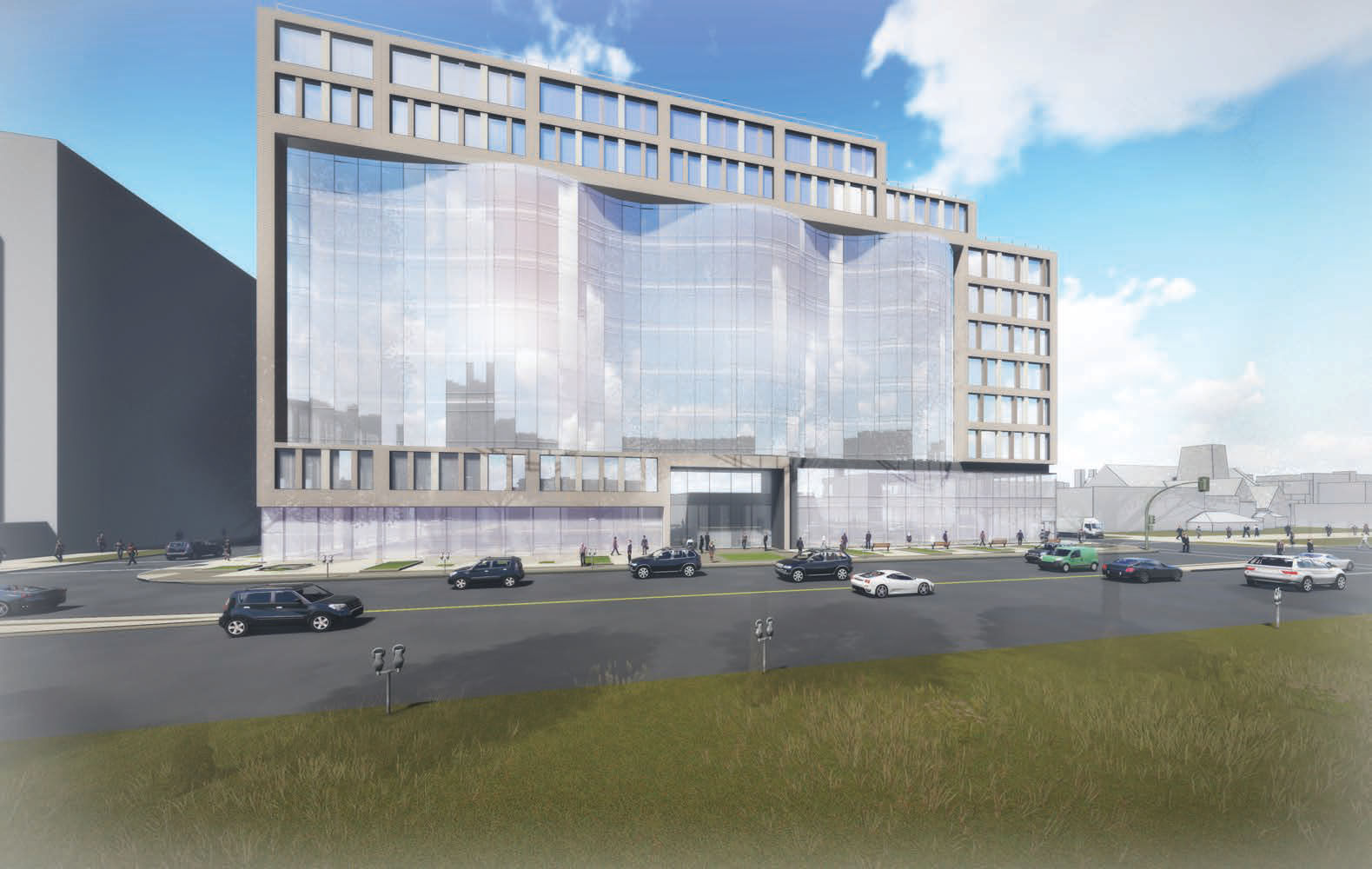 Jack Daniels, president of Madison Area Technical College, spoke in glowing terms Monday as he recommended a local developer and Missouri-based hotel company be awarded a contract to redevelop the school's downtown campus.
From projected return on a proposed ground lease of the property to experience and reputation, Daniels told the MATC Board of Trustees that the Hovde Properties/Drury Southwest partnership was the best choice...
...more
---

As an affiliate of McMahon Associates, Inc., IPR provides Public/Private Partnership (P3) opportunities for a vast array of projects in small to medium-sized communities, as well as offering Municipal Administrator Services to local governments on an as-needed basis.
---
The Judge Doyle Square project design is characterized by three glass buildings towering over downtown Madison.
The city's Urban Design Commission (UDC) thinks that's a striking and generally worthy design. It granted initial approval to the proposal on Wednesday, but asked for more detail when the design returns for final approval....
WSJ Story...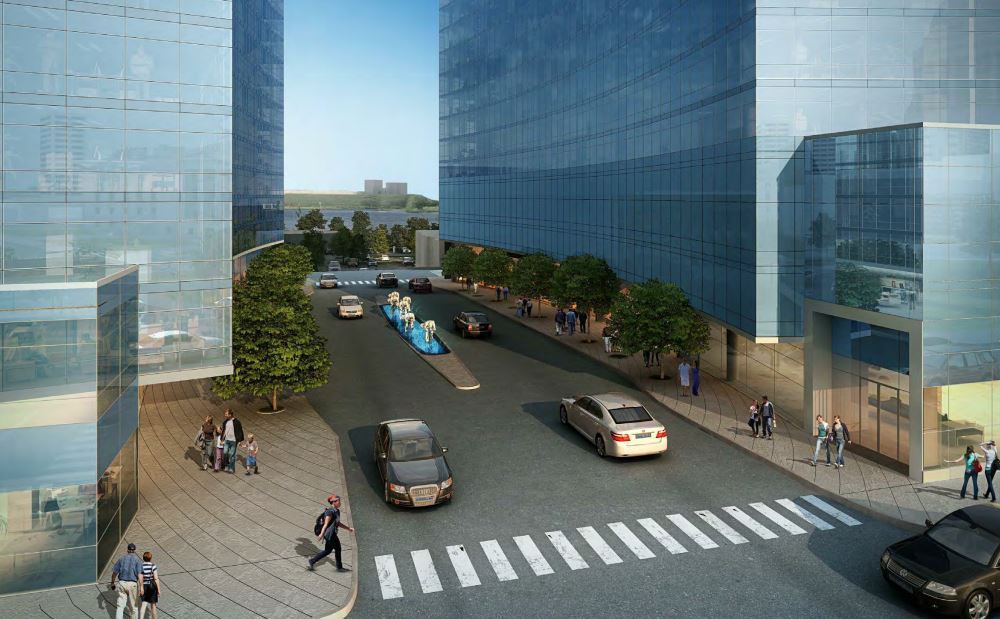 The design of the major Judge Doyle Square development was granted initial approval Wednesday by Madison`s Urban Design Commission, but some concerns about its material makeup and a reconstructed South Pinckney Street lingered.
...more
---
The Wisconsin firm started construction on 776 affordable housing units in 2016, rising to No. 10 on the AHF 50 developers list.
Once upon a time, Gary Gorman was an attorney, representing developers and syndicators.
There he was, seeing and touching the affordable housing business from up close. It was right there in front of him, but it still wasn't close enough to suit him.
Deciding he'd "rather be a player than a referee," Gorman launched his own affordable housing company in 1984. In the 33 years since its formation, Gorman & Co. has become one of the nation's top affordable housing developers.
The company has come a long way since its first development, a 24-unit project called Seminary Park Apartments in the little town of Evansville, Wis., which it still owns. "It had about four different layers of financing, and I think I made $1.50 an hour," Gorman says...
...more

Ken Notes: I remain a huge Gary Gorman fan...This is a GREAT READ!!!
---
Proposal Would Authorize State Housing Authority To Seek Federal Waiver
GOP lawmakers have advanced a proposal that would require some able-bodied adults to work in order to get housing vouchers in Wisconsin.
A bill approved by a state Assembly committee Thursday would authorize the Wisconsin Housing and Economic Development Authority to seek a federal waiver that would allow the agency to put the work requirements in place...

...more

Ken Notes: For this to work we need to create jobs and training that allows these people to transition into the workforce. Also we need to create employment and training into the correctional institutions...
---
ELLSWORTH — The Ellsworth Cooperative Creamery, which produces 80 tons of cheese curds a day, is getting a boost from the Wisconsin Economic Development Corporation for the expansion of its facility in western Wisconsin.
The creamery, which was founded in 1910, has been authorized by WEDC to receive up to $175,000 in state tax credits for the 28,500-square-foot expansion of its plant in Ellsworth. The expansion project is expected to create 14 new jobs...
...more

Ken Notes: Their plan 14 jobs $175,000. My plan 14 jobs 2K per for ten years $280,000. But trackable, no need for claw-back, and it flexes wit the growth, timing and quantity of jobs.
---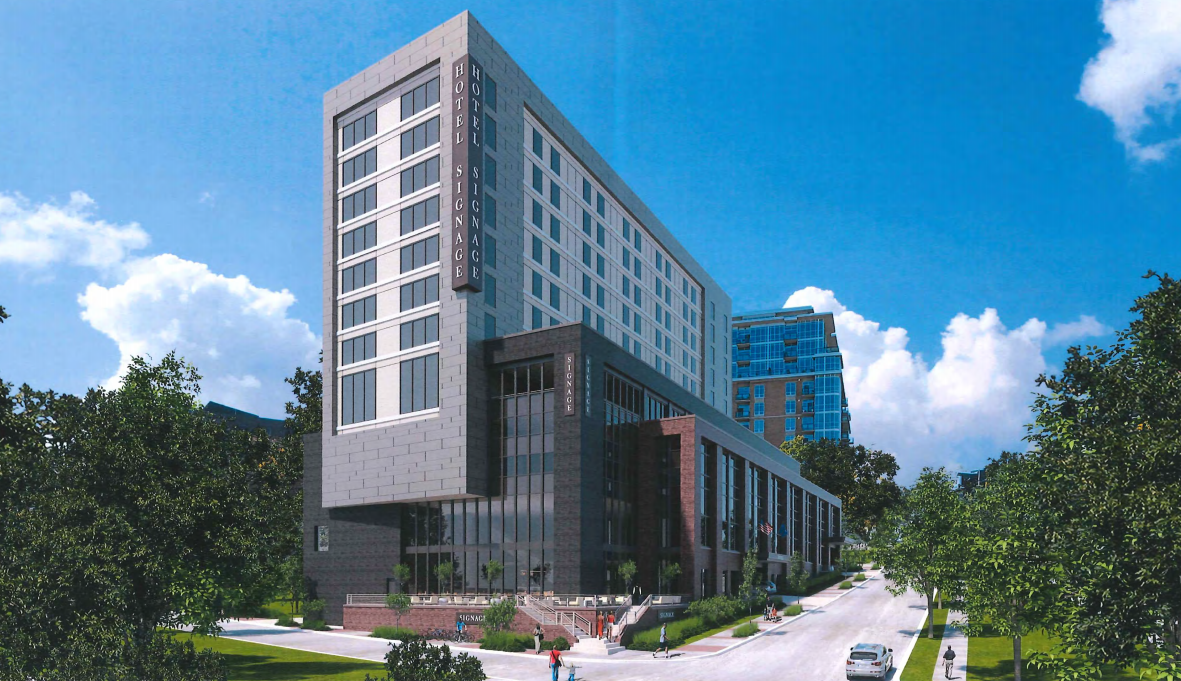 After residents complained that a proposed 11-story hotel near Hilldale Shopping Center on Madison`s west side was too large, the developers slimmed down the design. In turn, the Madison Plan Commission approved the project on Monday.
"This building has changed its design in quite a few ways. It not only looks different, but I think in an effort to work with our neighbors in Weston Place, we've narrowed it up, we've skinnied it up," said Bill White, representing Raymond Management Company, the developer of the project.
The Plan Commission unanimously approved...
...more
---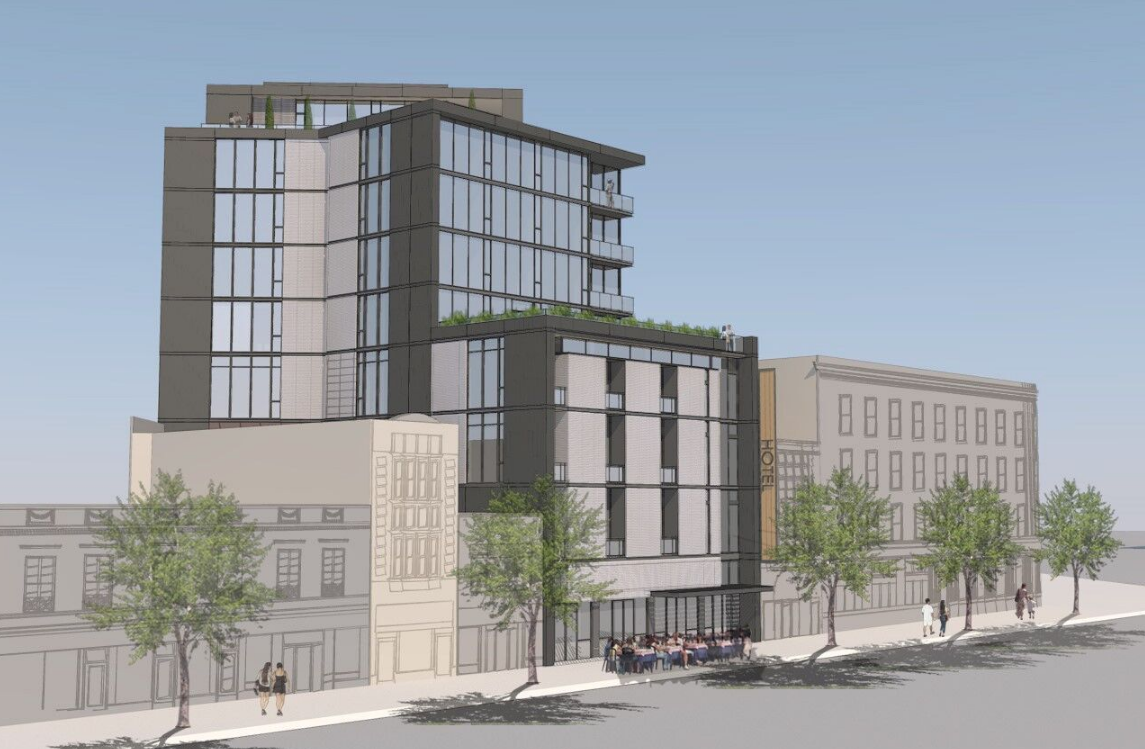 When people complain about the lack of parking in downtown Madison, Overture Center for the Arts president and CEO Ted DeDee can relate.
His job doesn't have a reserved parking spot, so about a dozen times a year, when he finds the Overture lot and nearby city parking ramp full, he drives to the Dane County parking ramp on West Main Street, or sometimes all the way to the Government East garage on East Doty Street, about a half mile away from Overture.
Despite the downtown parking crunch, he's optimistic about the possibilities of a proposed hotel on the 100 block of State Street.
...more
---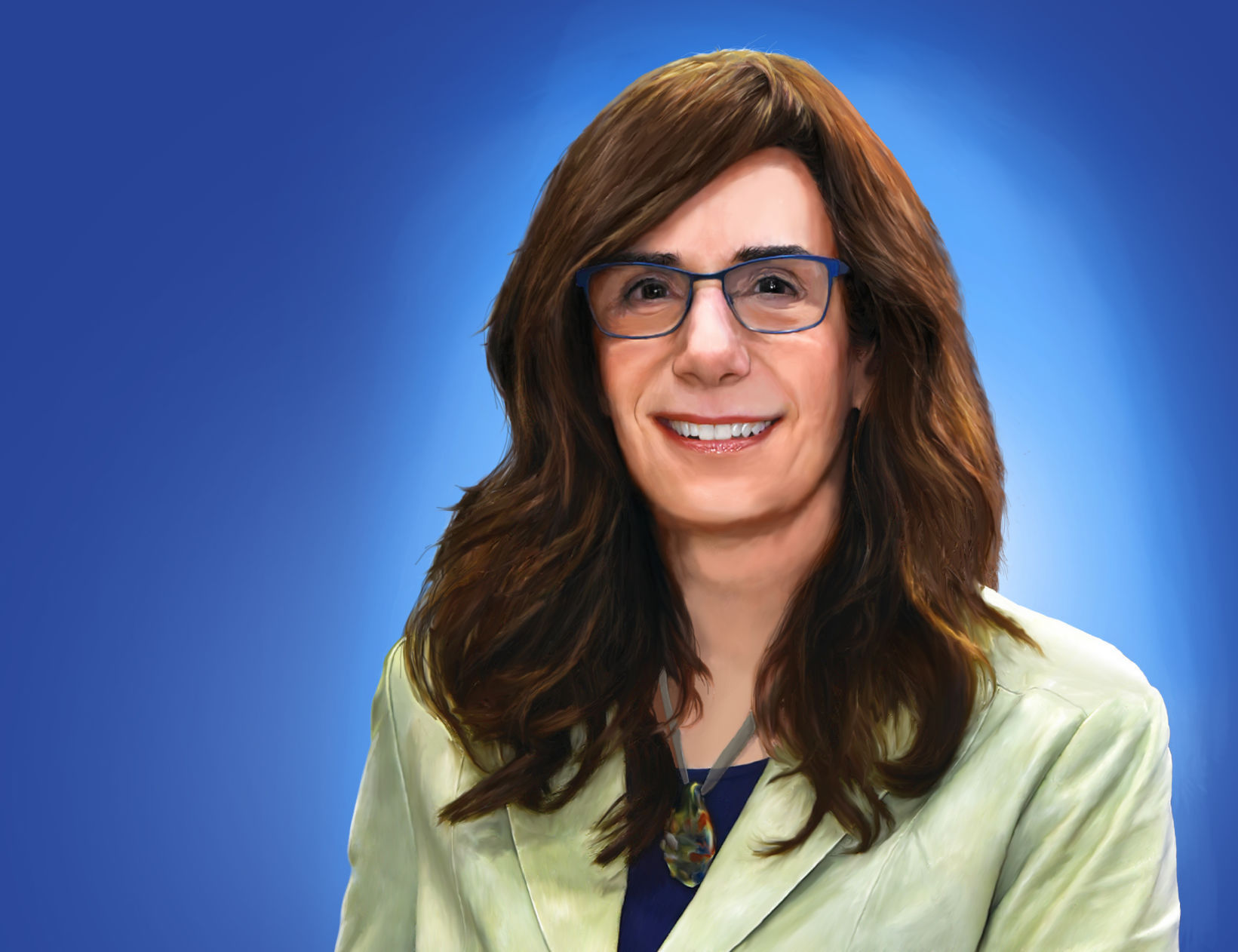 VERONA — It's not that Epic Systems CEO Judy Faulkner tries to buck convention. She just thinks her way is probably best.
In the 1980s, when other technology companies were choosing sleek, modern buildings as offices, Faulkner picked an old Victorian home.
When other young startups grew with venture capital and Faulkner was advised to seek some too, she declined. At a time when other entrepreneurs sought business degrees to help run their companies, Faulkner passed....
...more
---
If you ask Adam and Grant Mills what is the secret to their success, they'll credit the Madison public school system. The twin brothers, who graduated from West High School in 2001, had no plans to attend college and "wanted nothing to do with books or classrooms" until they got involved with DECA, a marketing and business development program for high school students.
"That was our first opportunity to jump into business," says Adam Mills, 34. "We started developing business plans, started getting into hospitality. The term for that is entrepreneurship, but we didn't call it that."
The brothers continued honing their marketing skills while at college in Dayton, Ohio, working as representatives for brands like Four Loko and Red Bull and eventually getting into event promotion after undergrad. Now they're running their own company, Event CRU, which has put on major festivals in such cities as Las Vegas, Seattle and Minneapolis. They're based in Las Vegas, but they've "always been talking about figuring out a way to make it back to Wisconsin and do a festival there," Mills says....
...more

Ken Notes: Damn these boys are smart! And the Dells is the perfect performance venue for an event like this!!! READ THIS...
---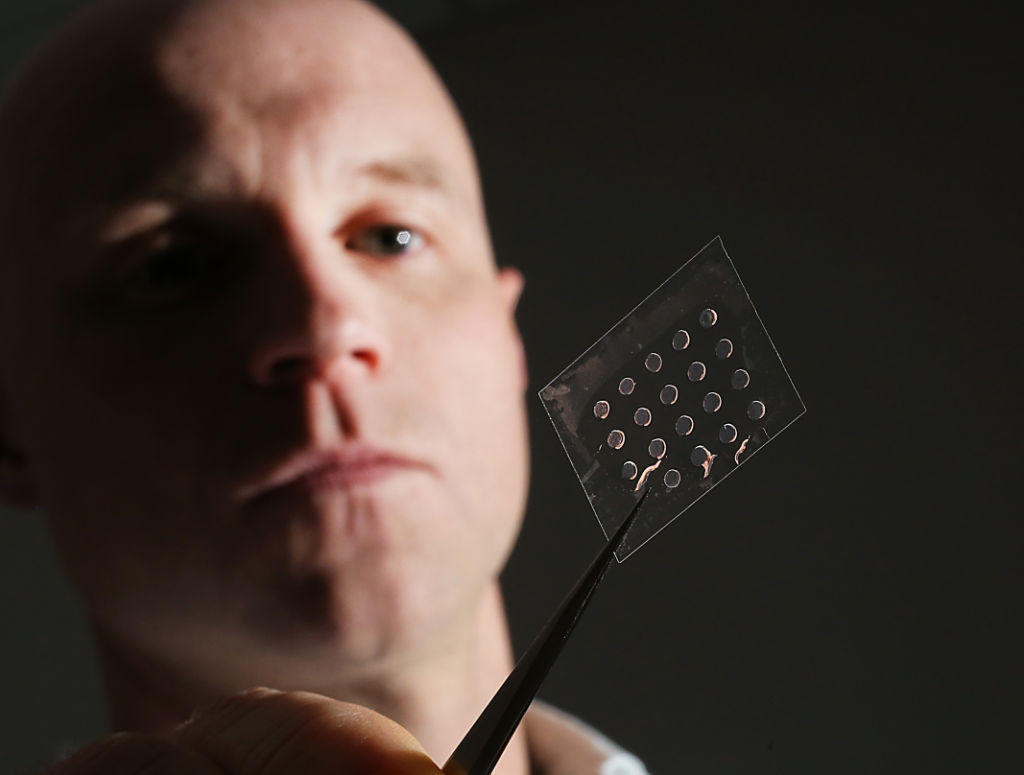 DePuy Synthes Products, part of Johnson & Johnson, has acquired 3D printing technology from Tissue Regeneration Systems, a Michigan company based in part on research from the lab of William Murphy of UW-Madison.
TRS, founded in 2008, is an early-stage medical device company commercializing skeletal reconstruction and bone regeneration technology from the University of Michigan and from Murphy`s lab. Murphy, a professor of biomedical engineering and co-director of UW-Madison`s Stem Cell and Regenerative Medicine Center, is co-founder of TRS...
...more

Ken Notes: We need a way to keep these technologies in Wisconsin...
---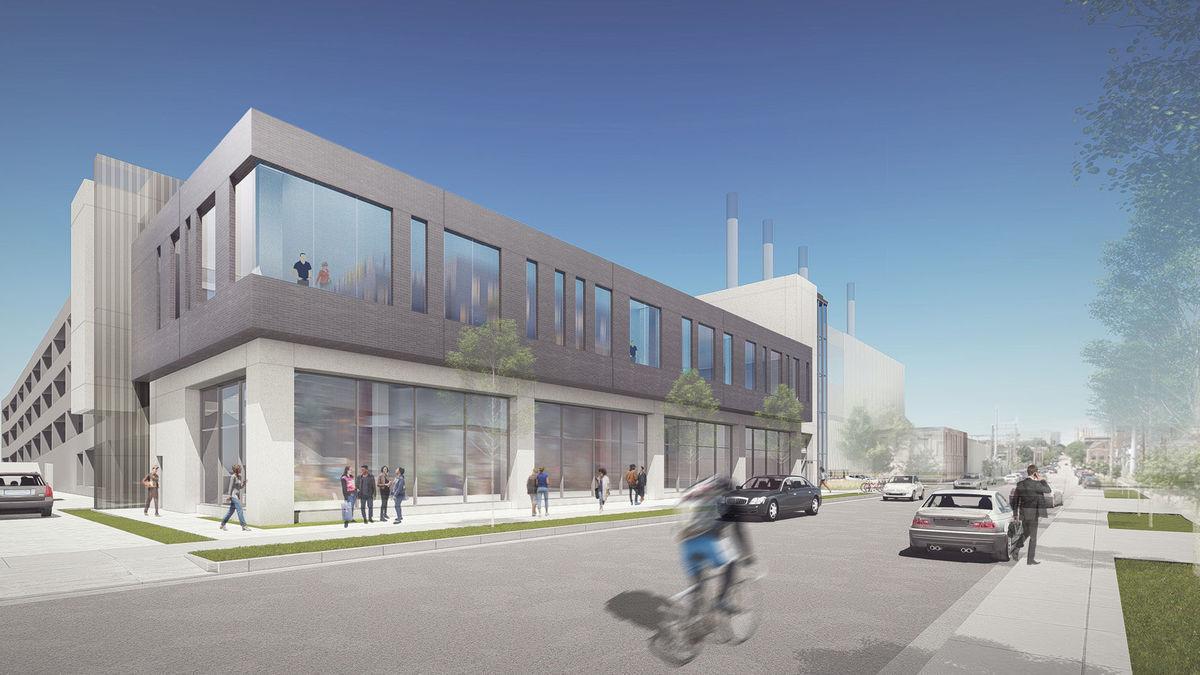 Madison's Finance Committee approved a $1.9 million budget amendment to accommodate design changes and rising construction costs of a new public parking garage on the city's near east side.
The Capitol East Parking structure will provide spaces for office and retail space tenants in Gebhardt Development's eight-story Cosmos building, which includes a 2,500-person capacity music venue, and the Spark building, which will house American Family Insurance and StartingBlock Madison offices...
Originally, the garage plan consisted of approximately 450 spaces with the ability to expand to 600 spaces at an estimated cost of $13 million...
...more

Ken Notes: OUCH that is $ 86,000 per space!!! Transit is looking better all the time...
---
---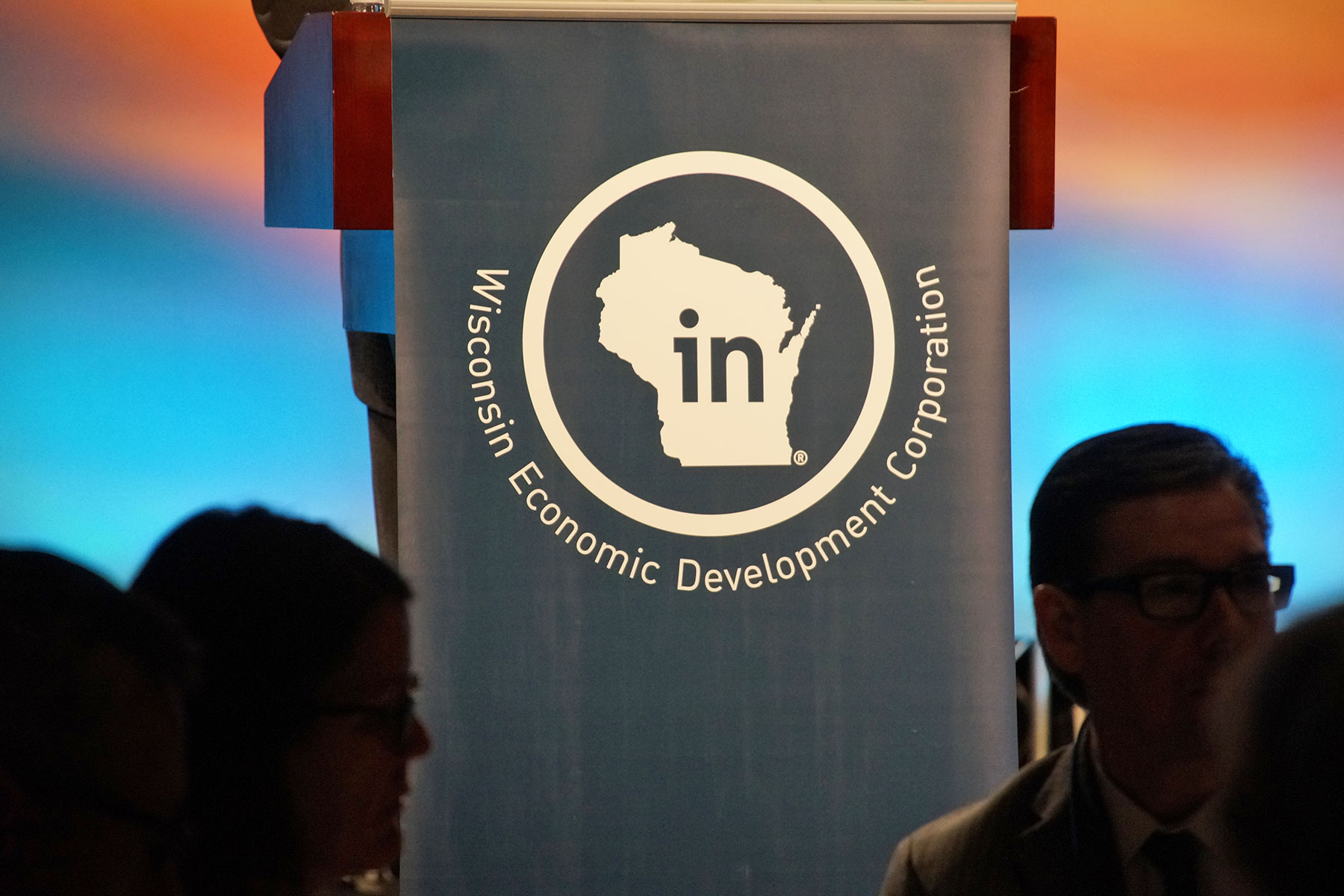 Nominations are being accepted through June 9 for individuals, businesses, projects, and organizations that are making significant contributions to propel Wisconsin's economy forward.
The Wisconsin Economic Development Association (WEDA) along with award partners; the Wisconsin Economic Development Corporation (WEDC), the Wisconsin Counties Association, and the League of Wisconsin Municipalities are now soliciting nominations for WEDA's Community and Economic Development Awards, which recognize businesses, organizations, individuals, projects or communities that are making significant contributions that propel Wisconsin's economy forward...
Awards will be given in six categories:
Business Retention and Expansion:
Human Capital:
Public-Private Partnership:
Economic Development Initiative:
Economic Driver:Economic Driver:
...more
---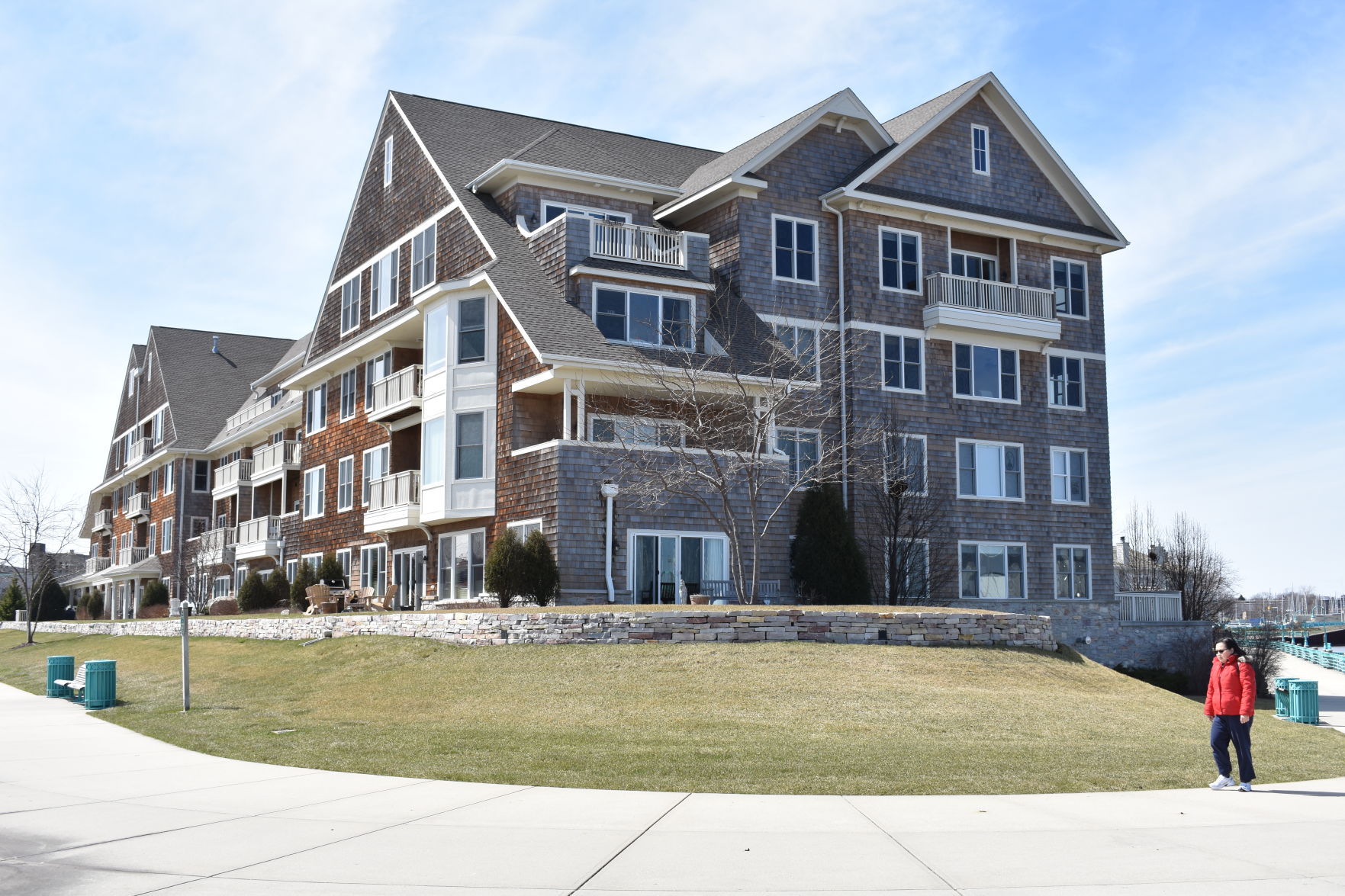 RACINE — State law gives municipalities the tool of tax increment financing to develop or redevelop defined areas, and since 1980 the City of Racine has used it to boost its tax base by a net $181-plus million and counting.
Tax incremental financing allows a municipality to pay for improvements in a defined area, or tax increment district, with the future taxes generated as development occurs there.
With the city in the process of forming its 20th TIF district — for the Regency Mall area — The Journal Times assessed information from the Wisconsin Department of Revenue and City of Racine to see how previous TIF districts have performed....
...more

Ken Notes: READ THIS... Remember Large anchors create cash flow, spend as you go, ironclad development agreements, payoff early and close, wait for the businesses to come to you, work WITH the schools, manage TIDs like a business, and include properties that need help....
---
Did you know Wisconsin has more than 80,000 properties with a history of contamination or remediation? What if you could transform even the most challenged property into a center of economic prosperity? You can with three well-established reimbursement programs.
PECFA
The Petroleum Environmental Cleanup Fund Award (PECFA) program is administered by the Wisconsin Department of Natural Resources (WDNR) and is funded by a petroleum inspection fee. ...

ACCP
The Agricultural Chemical Cleanup Program (ACCP) provides financial assistance for agricultural chemical investigations and cleanups to property owners and people who have caused or own/control spilled agricultural chemical(s). ...

DERF
The Dry Cleaner Environmental Response Fund (DERF) provides financial protection for Wisconsin dry cleaner owners if contamination occurred from their operations. The program began in 1997 and is funded by fees on dry-cleaning receipts and the solvents used in the dry-cleaning process. ...
...more

Ken Notes: I am always amazed when we spend money when there are funds available. As a Mayor, I was able to use various brownfield funds to improve several properties in Neenah. This requires research on the part of BOTH the developer and the community.

A property can sit for years because developers are always going to take the path of least resistance and a cleanup is expensive. A city can step in to partner with the developer to get both the site cleaned up and a project they want...
---
This past winter I read the book "Politics of Resentment" authored by Professor Katherine J. Cramer. Over the past few years, Professor Cramer has studied how rural Wisconsinites have voted in major elections. Cramer lays out the thought that rural Wisconsin voters are full of resentment and distrust of the state of Wisconsin and that many rural voters believe that the state government in Madison is not delivering a "fair share" to rural Wisconsin...
...more

Ken Notes: I hope not, but if you look at voter density, political contributions, lobbying, and even communication outlets like this one and all the mass media - the deck is stacked against the small farmer and rural business. While the economic impact of farms is huge, the political money is in CAFOs, Corporate farms and more urban causes. I believe we will move away from the issues mentioned as solutions in the article: rural education, rural transit, protecting natural resources, and rural economic development simply because urban initiatives offer more low hanging fruit. Let me know if I am wrong...
---
GREEN BAY - From streets to playground equipment, local governments across Brown County have used the bulk of a Lambeau Field sales tax windfall to fund economic development initiatives.
The Wisconsin Department of Revenue returned nearly $18 million in excess sales tax collections to Brown County and its municipalities. The money, collected in the months after the 0.5 percent county sales tax had raised enough to cover the cost of the 2003 renovation of Lambeau Field, was divided among communities based on population.
The county held on to $4.3 million for future upgrades to the Brown County Veterans Memorial Arena and Shopko Hall site. A total of $11.4 million went to the county's 11 cities and villages with instructions to spend it on one of three areas: debt reduction, property tax relief or economic development...
...more

Ken Notes: Another success story!
---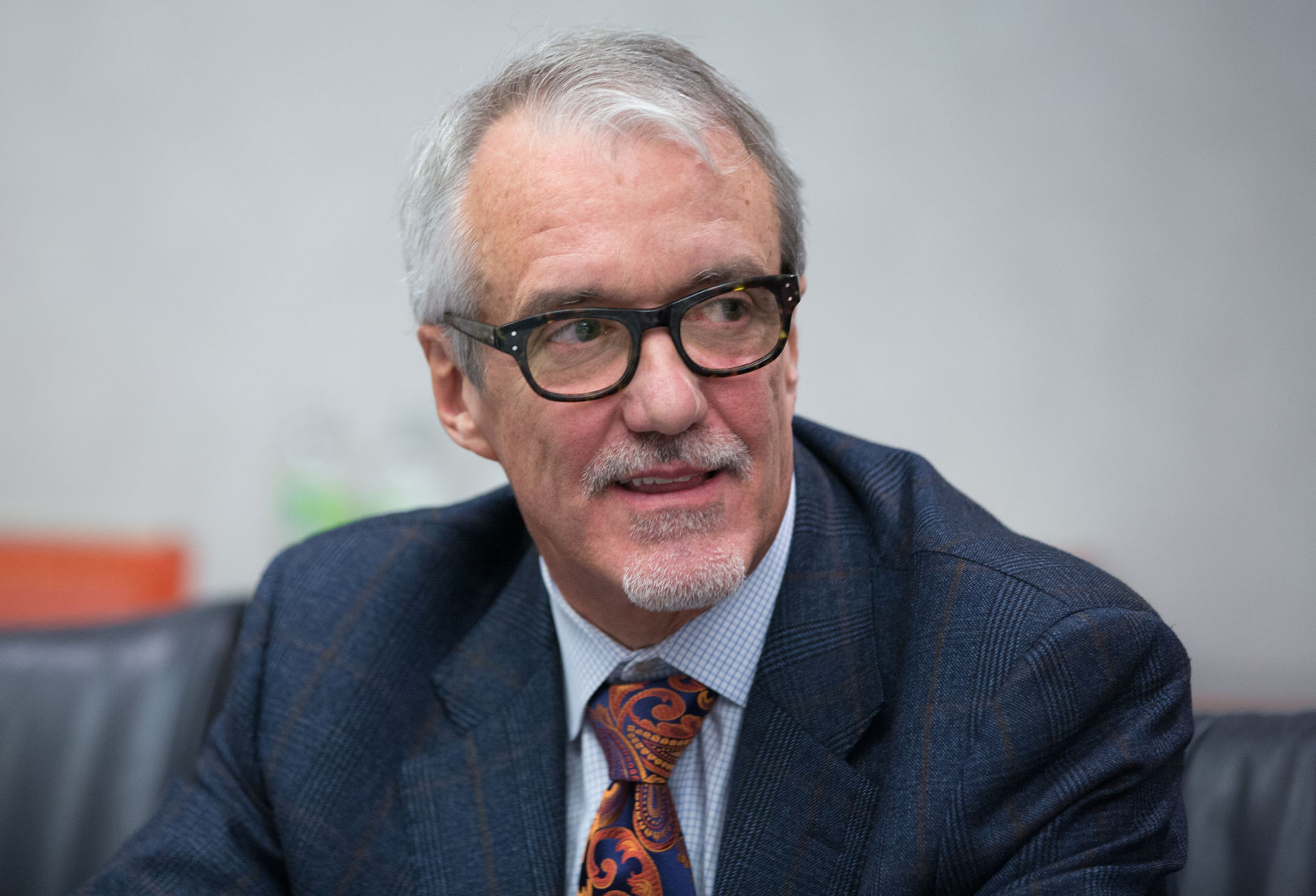 As the Legislature's finance committee prepares to begin voting on Gov. Scott Walker's proposed budget, tax incentives for startups are once again under scrutiny from the investment and startup community.
John Neis, the managing director of Venture Investors of Wisconsin, was one of three panelists at a Wisconsin Technology Council luncheon on Tuesday discussing how state lawmakers approaching the tech sector this session. His primary concern: a budget proposal that would increase the amount of credits emerging companies can claim on the capital they raise....
...more

Ken Notes: In looking at the new tax plan the president is presenting, could we not tie new business rates to employment in the US. If we lower the corporate tax to 15% for companies who profit from selling foreign manufactured goods without US development and employment are we accomplishing what we really want to???
---
SCS - At the forefront of sustainable environmental solutions for over 40 years
---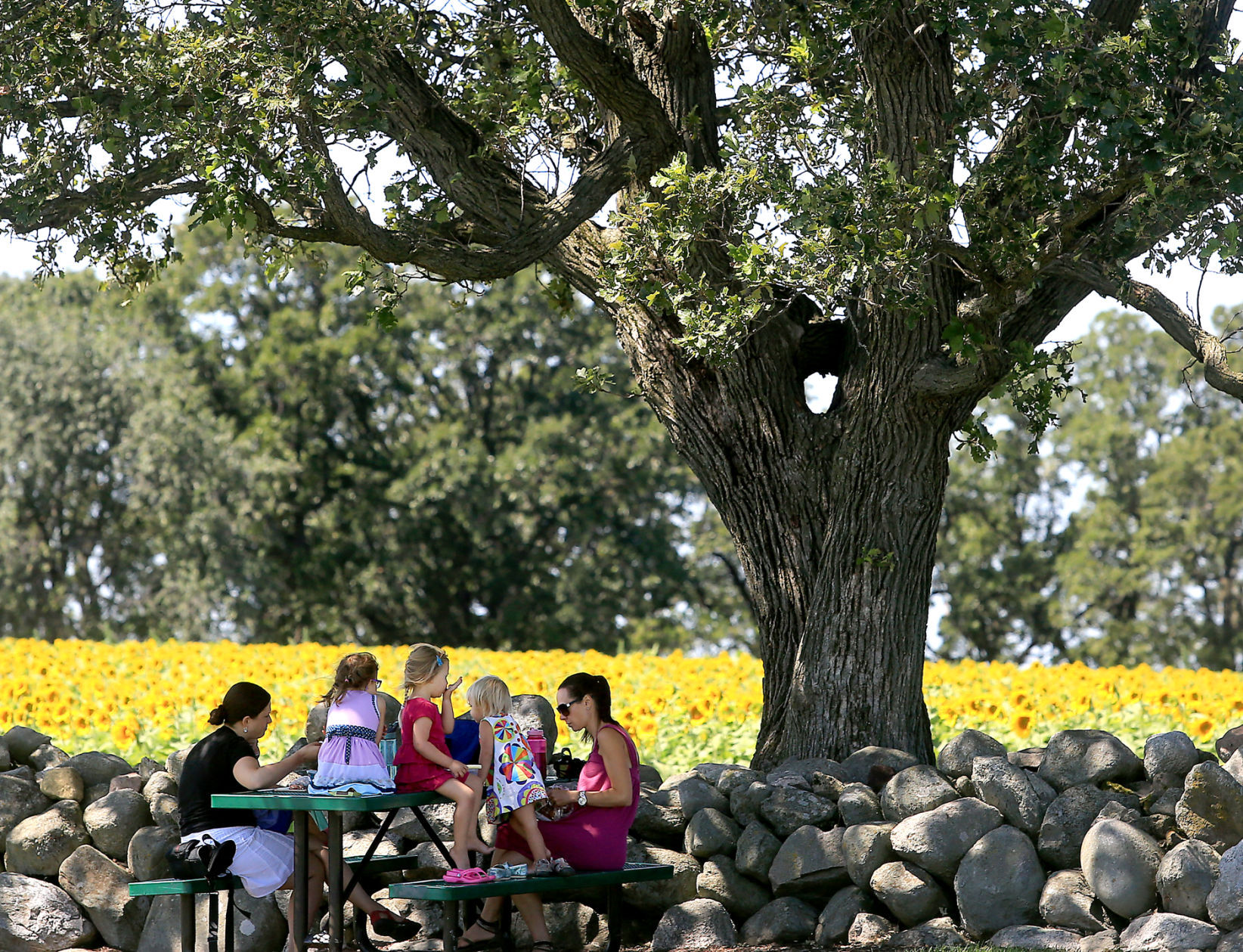 A controversial bill that makes it easier for towns to withdraw from Dane County zoning passed the state Assembly on Thursday.
The Assembly voted 57-34 to adopt Assembly Bill 109, which allows towns to call a special town vote within 30 days on whether to withdraw from county zoning during a one-year period every three years...
...more
---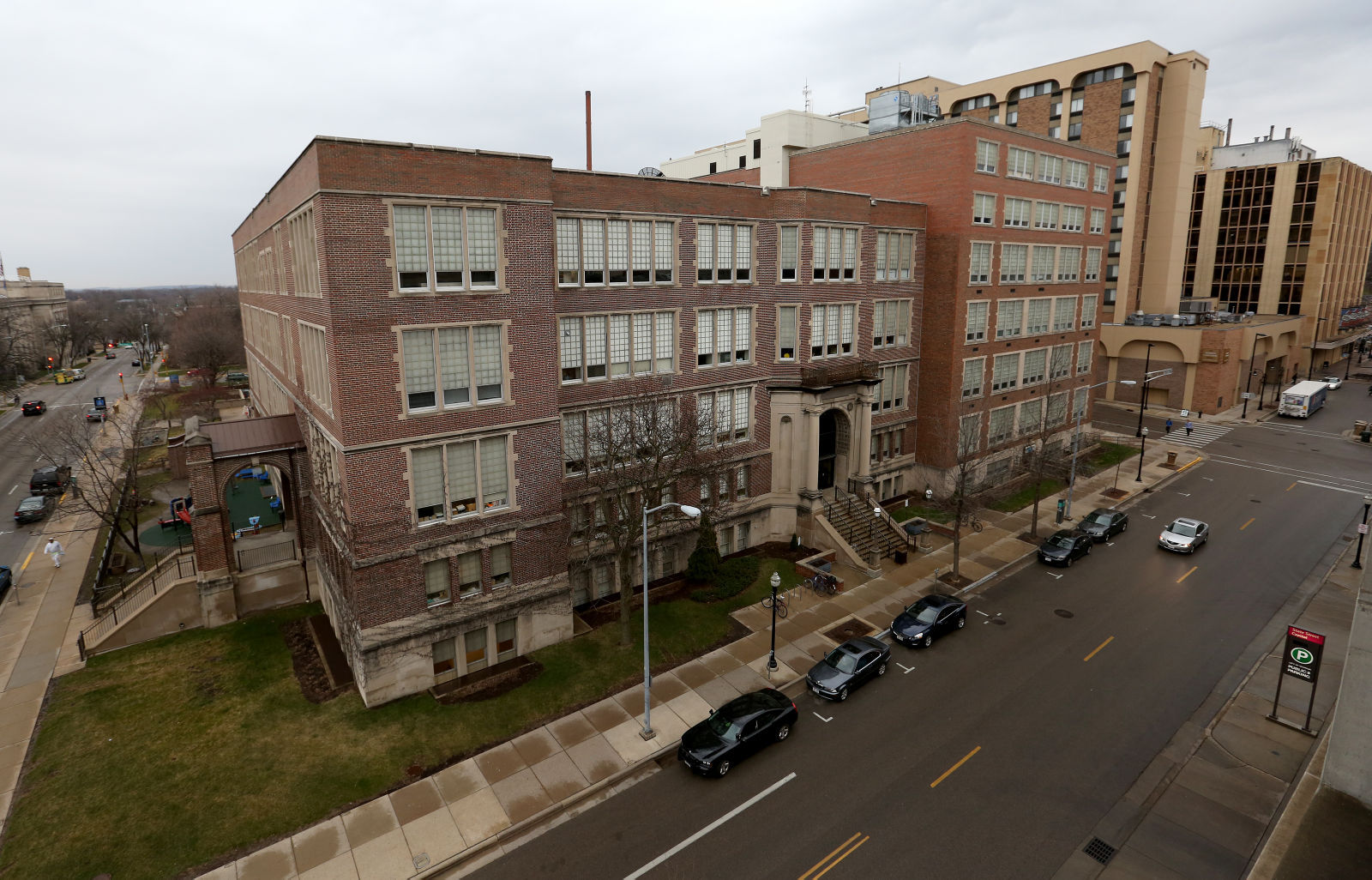 Update: Madison Area Technical College officials announced Tuesday afternoon that the planned discussion of an administrative recommendation to narrow the field of prospective developers of the downtown campus was removed from the board of trustees` agenda. "The proposals are still under review and due diligence continues," said spokesman Cary Heyer...
...Five developers — the Alexander Co., Baum Revision/Gardner Capital, CD Smith/HKS Holdings, Hovde Properties and Sherman Associates — were selected by college trustees in January to submit proposals for redevelopment.
All the proposals except Baum/Gardner call for hotels. They variously propose reusing the existing buildings or demolishing them and building new. Housing — affordable and market-rate — is included in the plans along with office and retail space.
All five proposals are detailed here...
...more
---
The City of Fort Atkinson's Economic Development Commission met for the first time Monday with some sense of optimism in light of recent announcements of proposed developments on the city's northwest side.
The panel is intended to serve as a formal entity that will move development and redevelopment efforts forward on behalf of the city.
Over eight meetings last fall, the Fort Atkinson City Council debated creation of the commission...
...more

Ken Notes: when working locally make sure you establish good relations with the state facilitators, local developers and contractors, real-estate professionals, and investors. ED is a team sport...
---
President Donald Trump`s visit to Kenosha Tuesday in part focused on Wisconsin`s manufacturing industry, where many jobs exist, but employers struggle to find the right candidates.
The industry is still bouncing back from the recession but job opportunities continue to grow. According to the National Association of Manufacturers, the manufacturing industry in Wisconsin employs more than 470,000 people. That`s up from 460,000 two years ago.
At Waukesha Metal Products, they`re always looking to fill skilled positions like engineers and welders. As a company, they do outreach in local schools to teach children about the opportunities in manufacturing....
...more

Ken Notes: Our secondary schools need to work with business and industry to create a clear path for those not headed to college into the trades. I have been screaming job training, school to work transitional programs and APPRENTICESHIP for years now. Alas I have few listeners...
---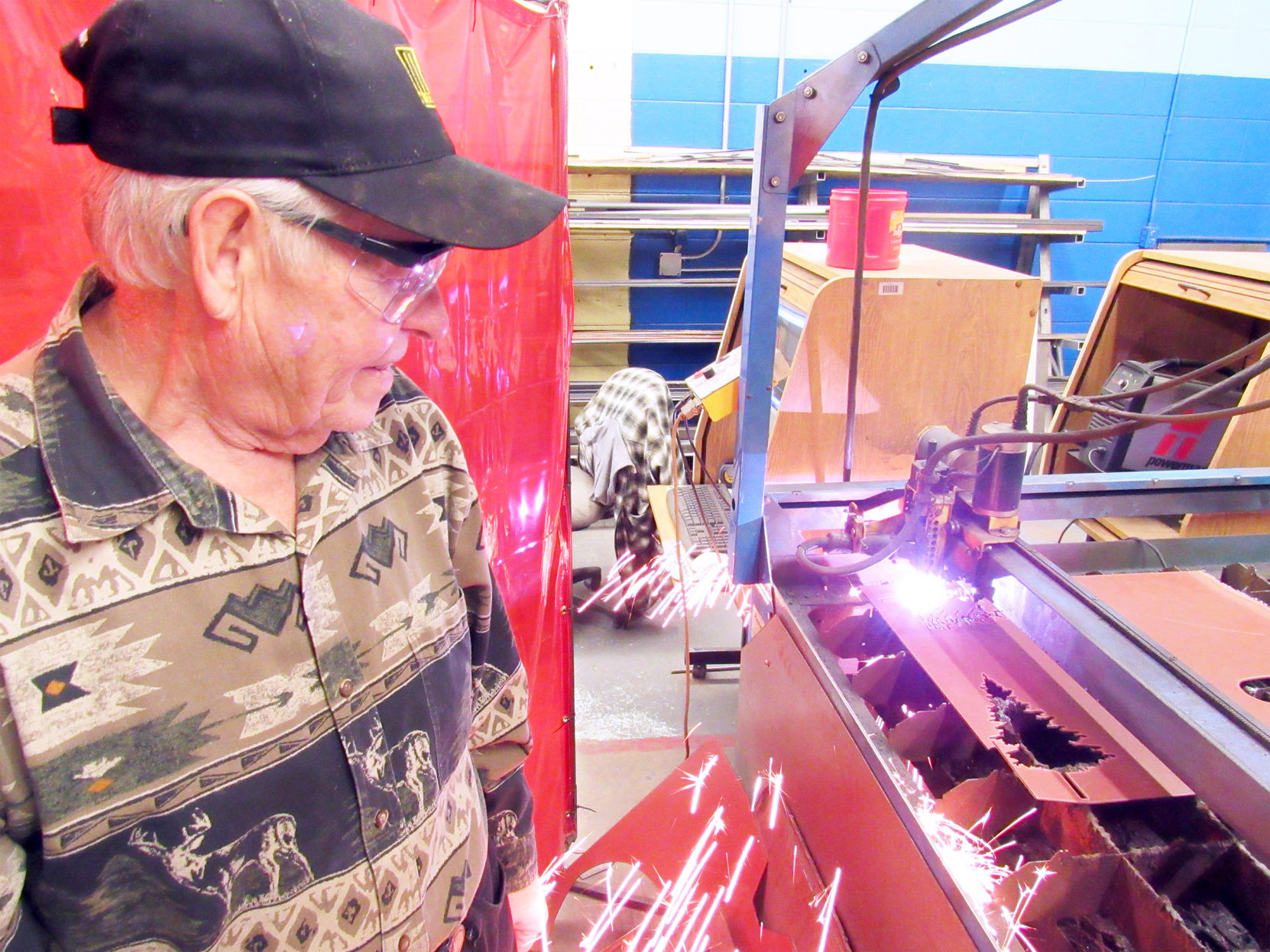 The Waunakee and Stoughton school districts are among 21 districts around Wisconsin that are being awarded grants to establish or expand local fabrication laboratory facilities.
Gov. Scott Walker and the Wisconsin Economic Development Corporation announced this week nearly $500,000 in grants for the Fab Labs that are high-technology workshops equipped with computer-controlled manufacturing components such as 3D printers, laser engravers, computer numerical control routers and plasma cutters. The labs are used by students but can also be used by community members....
...more

Ken Notes: I love this program, but I worry that as tech changes the cost of staying up to date becomes prohibitive. The solution is soooo simple, schools must create relationships with local companies and offer training and apprenticeships in their facilities...
---
YP Week Events Happening Statewide Until Saturday
The statewide initiative is working to attract talent to Wisconsin, connect young people who are living and working in the state and promote what Wisconsin has to offer.
YP Week started in 2012 in Milwaukee with the goals of helping local employers recruit talented millennials and introducing young newcomers to the city — a sort of "golden key to the city of Milwaukee," said Angela Damiani, the president of NEWaukee, the company behind YP Week.
In 2015, the Wisconsin Economic Development Corporation reached out to NEWaukee in the hopes of collaborating "to really explore what it means to be young in the state of Wisconsin," Damiani said...
Another article:

...more

Ken Notes: Ideas like this are perfect!!!!
---
Mercury Marine, a division of Brunswick Corporation, the world`s leading manufacturer of recreational marine engines, commissioned the largest high-pressure die casting machine in North America at its manufacturing complex in Fond Du Lac,
Wisconsin
.
Since 2009, Mercury Marine has now invested more than $800MM in R&D and manufacturing expansion at its Fond du Lac campus. This specific investment is a 4,500 ton Buhler-Prince machine. Installation began late in 2016 and was just completed in late March 2017.
...more

Ken Notes: We often fail to talk about the successes. Mercury was a great partnership among state and Local governments, and local and state EDC`s. This is the way it SHOULD work. It often doesn`t...
---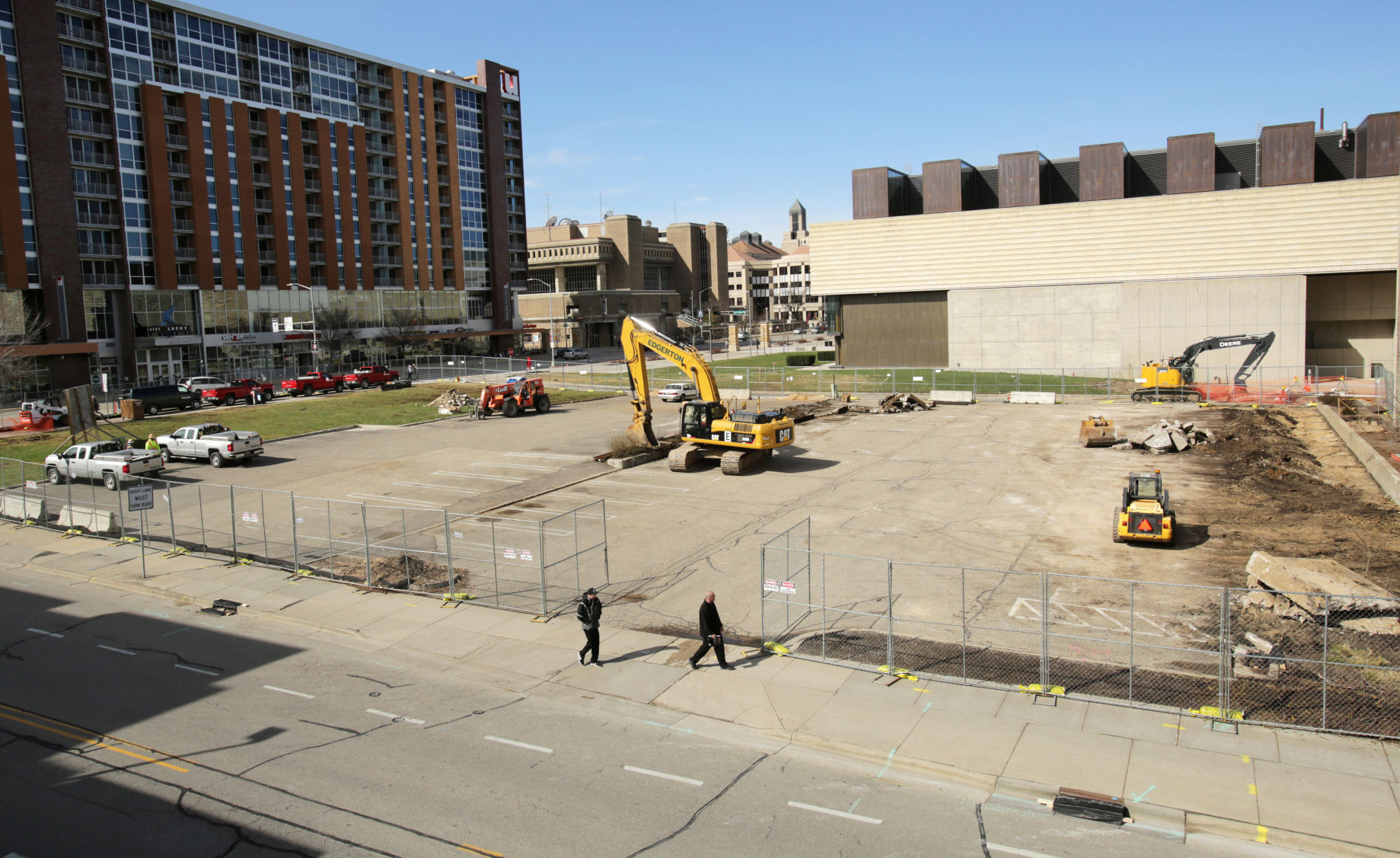 The fences are up, crews are at work and as soon as late next year musicians could be playing in a new UW-Madison concert hall at the corner of University Avenue and North Lake Street.
But you'll have to forgive professor Susan Cook and a few of her colleagues in the School of Music if they are still waiting to celebrate.
...more
---
613 Williamson Street - Suite 210 Madison, WI 53703 - 608.467.1513

We are a team of commercial real estate experts devoted to ensuring commercial tenants receive conflict free, tenant-focused advice. Please Watch our video here.


...more
---
Scaling back historic tax credit will likely hurt economic development
It's hard to miss: 2,000 light bulbs fixed to a towering 4,500-pound, 55-foot-tall sign suspended above the Orpheum's marquee.
The State Street landmark, installed in July 2016, replicates the venue's original sign to restore a cornerstone of Madison's history. The new fixture, part of a larger renovation that began in 2013, relied in part on federal and state historic preservation tax credits. Without them, the sign's rusted and unlit predecessor would likely have remained in place...
...But if the state Legislature this summer approves Gov. Scott Walker's budget recommendation to limit the state's historic tax credit program to $10 million annually, neglect could soon become the norm for a larger chunk of Wisconsin's historic properties. The program currently does not have a limit....
...more

Ken Notes: I am not sure about this issue. I have used the credits to do great projects in Neenah and I have seen the credits abused and even used to take properties off the market that should have been sold. I do wish we had a priority system to ensure the best projects get funded...
---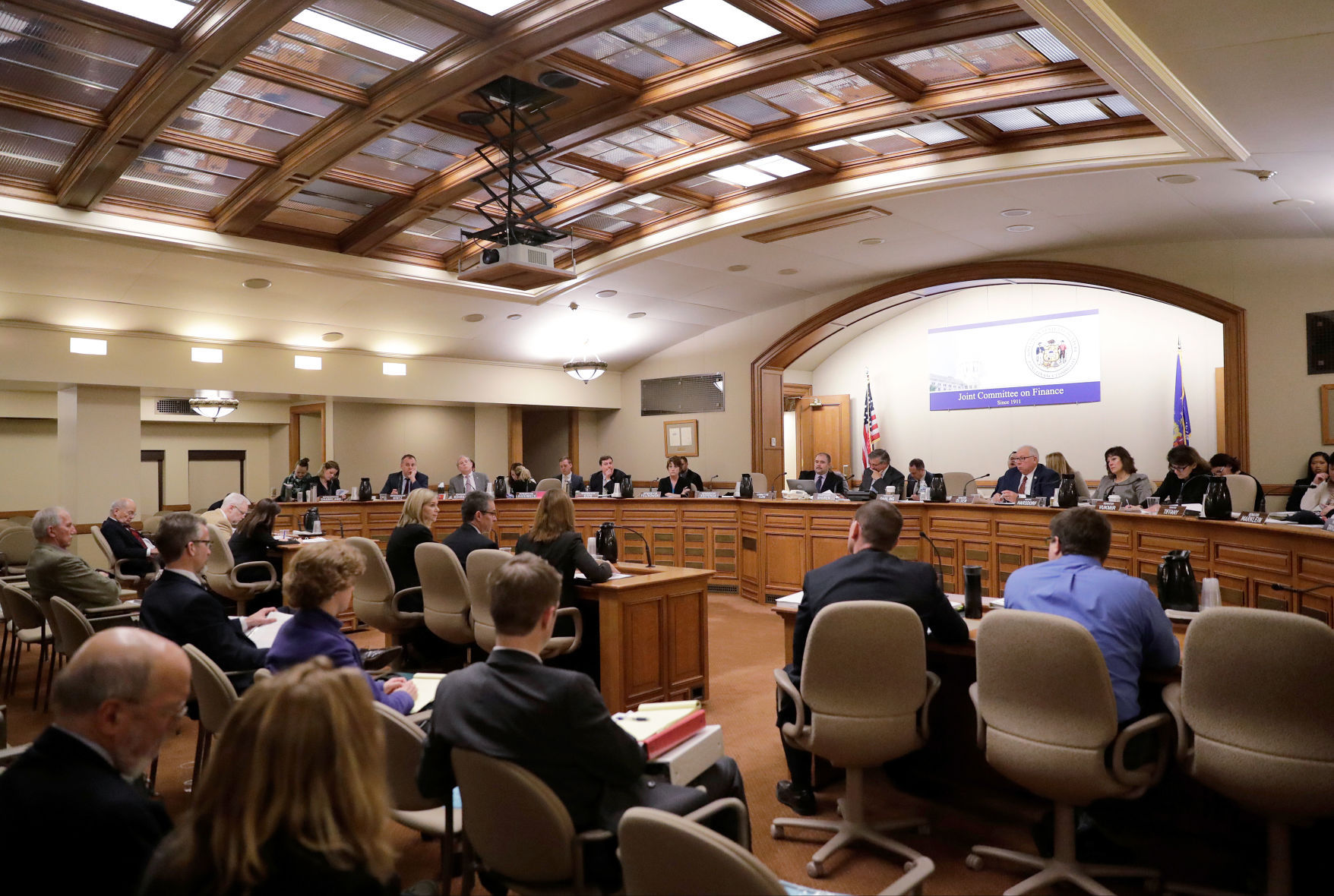 The Legislature`s Joint Finance Committee voted unanimously on Monday to approve two bills aimed at reducing homelessness in Wisconsin.
The first would create an Interagency Council on Homelessness led by the governor or his or her designee. The bill`s authors have said the chairperson would be Lt. Gov. Rebecca Kleefisch.
The council would include secretaries of the eight state agencies that receive homelessness funding and representatives from groups that deal with homelessness throughout the state....

...more

Ken Notes: The idea of am ombudsman is the best part. I am worried the position will be political rather than driven by the issues...
---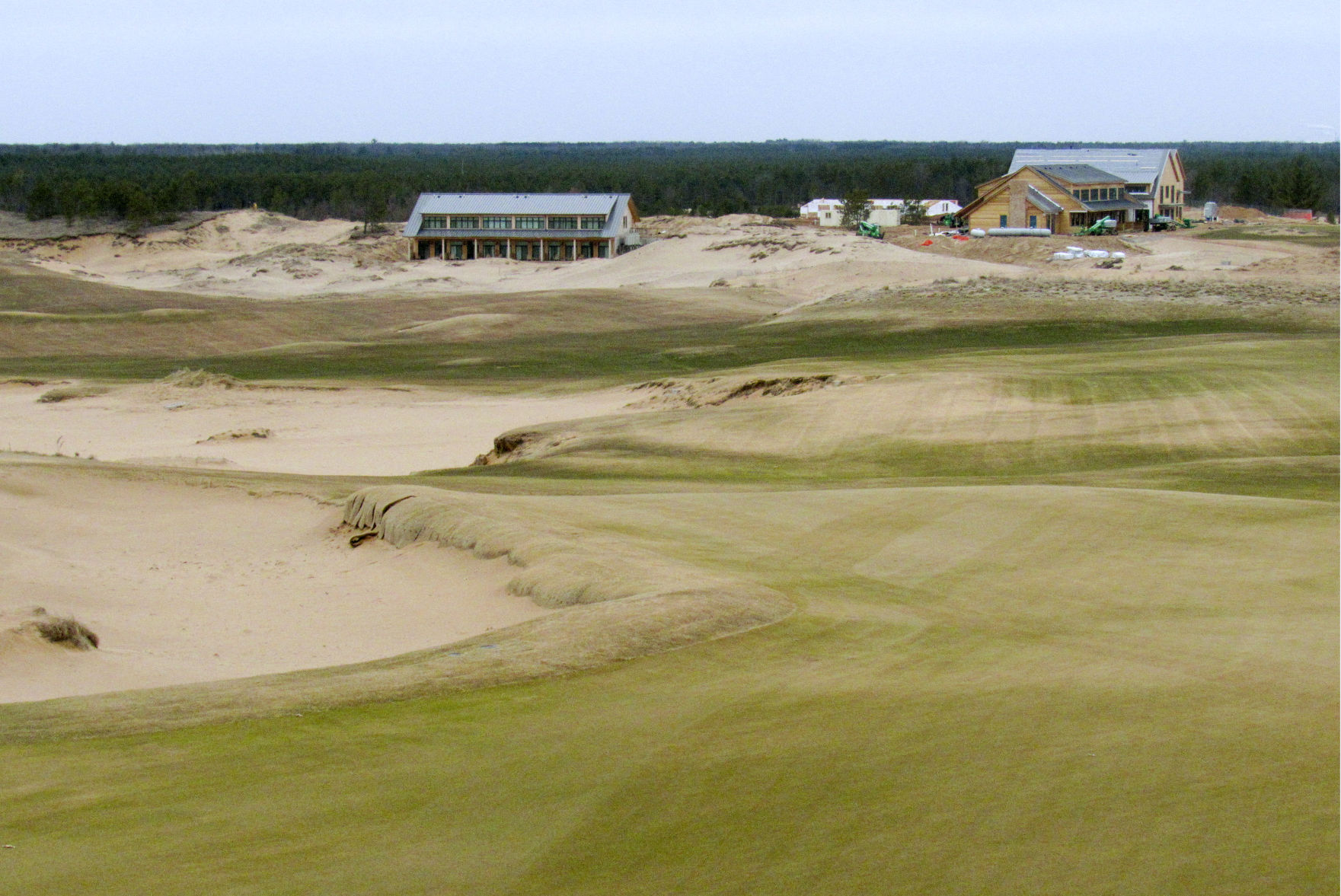 The Laurentide Ice Sheet did quite a number on Wisconsin.
As it advanced from the north, it created Glacial Lake Wisconsin, at 550,000 acres about four times the size of modern-day Lake Winnebago. As the Green Bay lobe of the glacier melted, a massive crack formed that rapidly drained the lake to the south, creating the dramatic rock formations of the Wisconsin Dells and the towering bluffs along the Lower Wisconsin River.
The old lake bed remains, along with piles of sand and a spectacular opportunity — hiding in plain sight for the past 14,000 years — that could pump hundreds of millions of dollars into the local economy...
...more

Ken Notes: I wish we had other models for lifestyle housing development. I see net zero energy communities. Theatre communities. Travel communities. Micro communities. Ag communities. Music and Arts communities.....
---
BROOKFIELD - In just over a week, Von Maur will open its first Wisconsin store, and customers will be able to browse over 200,000 pairs of shoes.
The two-story shoe room will be located at the new Corners of Brookfield location right off I-94.
"[Our shoe department is] kind of the hallmark of our stores," said Chief Operating Officer of Von Maur, Melody Wright. "So, when we come into markets, everybody knows that Von Maur is known for shoes."
She hopes they will feature a new experience and selection to Wisconsin customers....
...more
Ken Notes: Madison???
---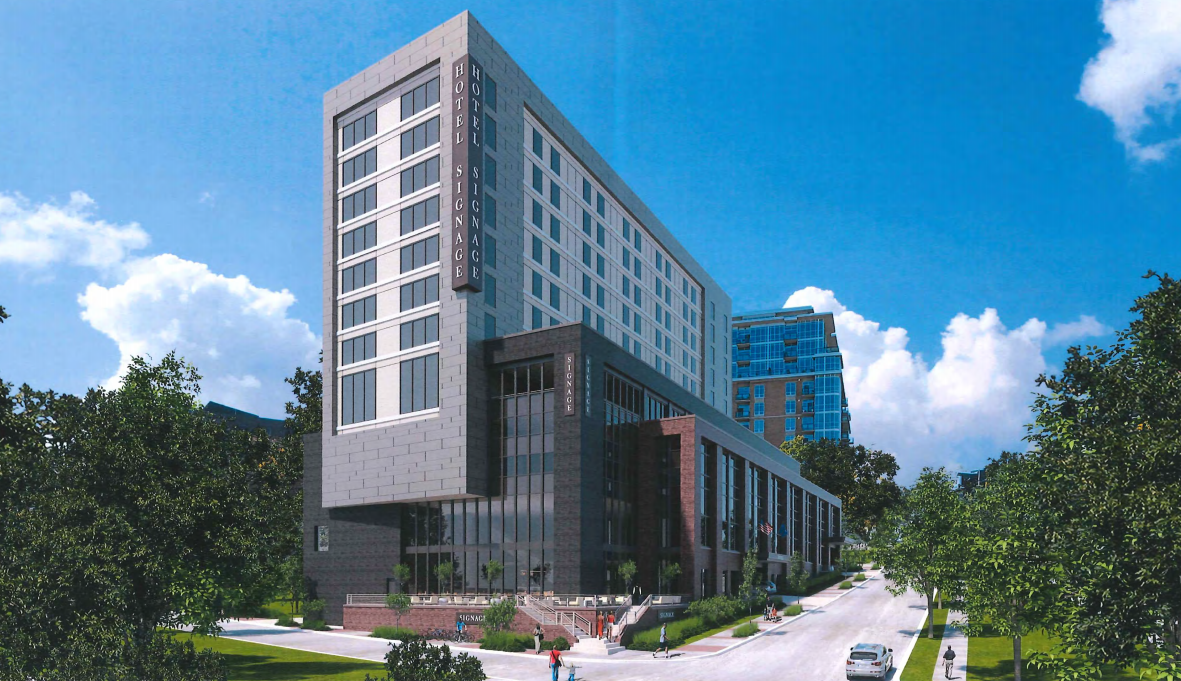 For the second time, a Madison development will likely be approved by city officials over the objections of many residents of a condominium tower near Hilldale shopping center.
Both projects made adjustments in response to complaints from residents of Weston Place, a Segoe Road condo building. Both times, residents said the changes weren`t enough. But in the end, developers won their fights.
A hotel slated for 4601 Frey St., which connects Segoe Road to Hilldale just south of University Avenue, will appear before the Madison City Council this Tuesday, Apr 18. It also needs to gain final approval from the city's Urban Design Commission (UDC).
...more
---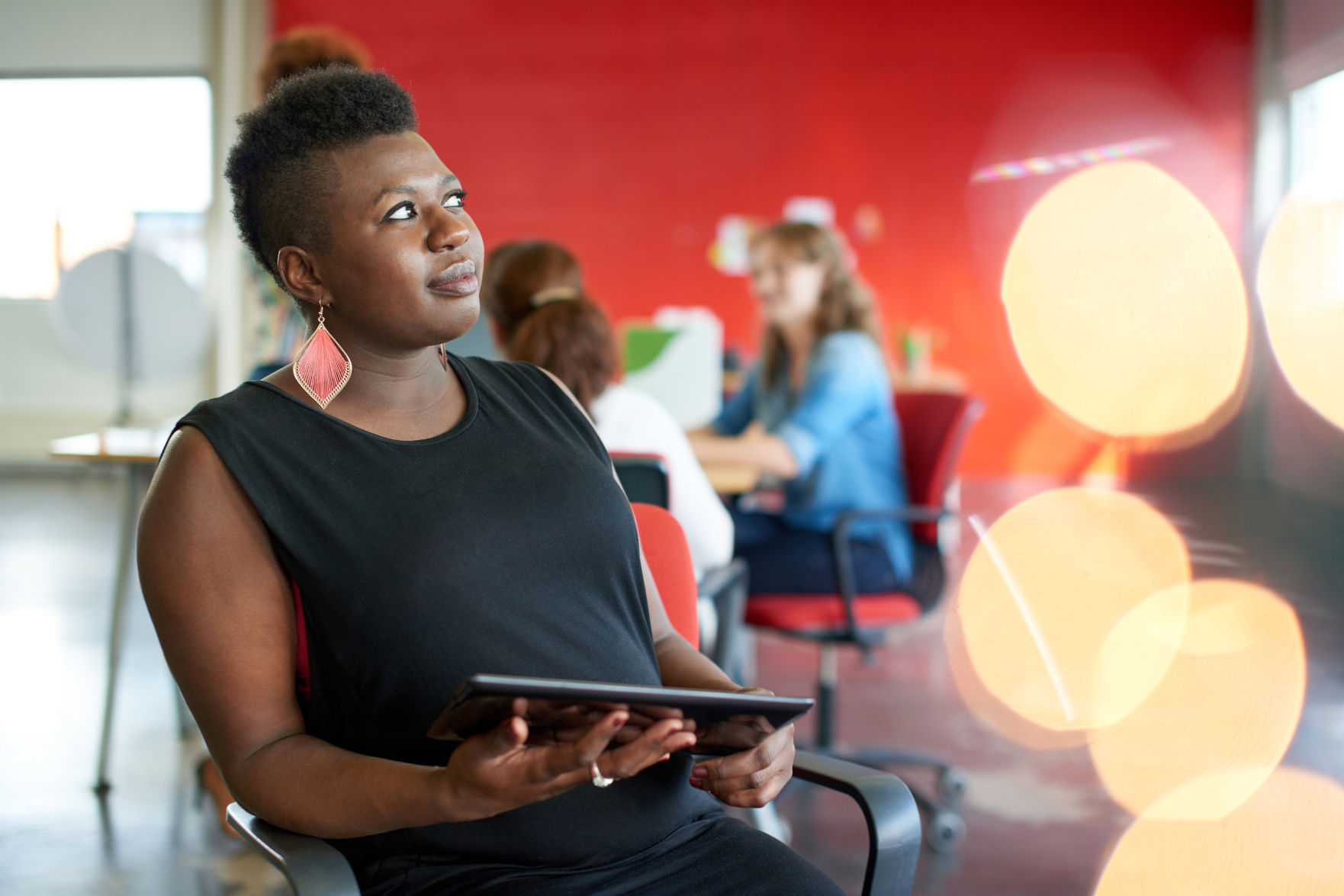 Madison enjoys a growing reputation as a hub for entrepreneurs, but, as in the rest of the business world, the landscape is different for women than it is for men. What can Madison do to help women entrepreneurs thrive?
The Cap Times, working with coworking space 100state, has created an event to examine that question at 100state's new headquarters on Wednesday, April 26. Metro reporter Lisa Speckhard will moderate a discussion panel...

...more
---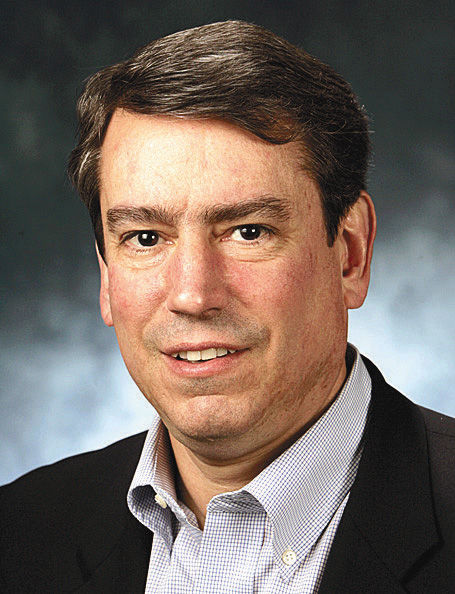 MADISON – Agriculture, manufacturing and tourism are the holy trinity of the Wisconsin economy and may always be so, given the state's rich traditions in all three sectors.
Technology increasingly drives each of those sectors, however, and is slowly building an impressive standing of its own in terms of the jobs and value it adds to the Wisconsin economy. A recent national report makes the case....
...more

Ken Notes: Yes, but eggs basket????
---
Landscape Architecture, Planning, Architecture, Engineering...
Please see our blog here for updates...
.
...more
---
Aurora Health Care Inc. would operate a $55.5 million outpatient surgery center and medical office building at Greenfield`s 84 South mixed-use development under plans unveiled Thursday.
Aurora`s multistory, 135,000-square-foot facility would feature general surgery, orthopedics, pediatrics, gastrointestinal, pain management and urology services.
The facility also would include an outpatient imaging center, sports health and rehabilitation, a specialty physician clinic and a pharmacy, according to Aurora...
...more

Ken Notes: I will raise a question here, Since outpatient surgery and office visits are very profitable and emergency care is often not profitable, when a company serves the profitable market and takes that profitable business from hospitals that serves both emergency and outpatient what does that do to healthcare costs??? Am I the only one that sees this?? Also if I show up at a facility like that proposed without insurance or cash can I get past the front desk?
---
Green Bay, Wis. (WBAY) - Money to maintain Green Bay`s infrastructure and help low income families could be cut under President Trump`s proposed budget. Now, city leaders want to talk to our members of Congress about keeping this funding in Wisconsin.
Green Bay Alderman Joe Moore says a city like Green Bay cannot afford to lose funding that does nothing but help its growth...
...Moore is hoping Wisconsin`s lawmakers will step in and help preserve the funding....
...City development leaders say Green Bay gets about a million dollars a year through the Community Development Block Grant...
...more
---
The Wisconsin Economic Development Association (WEDA) along with award partners; the Wisconsin Economic Development Corporation (WEDC), the Wisconsin Counties Association, and the League of Wisconsin Municipalities are now soliciting nominations for WEDA's Community and Economic Development Awards, which recognize businesses, organizations, individuals, projects or communities that are making significant contributions that propel Wisconsin's economy forward.
Awards recipients will appear in media and publications statewide, and recipients and will receive formal recognition at WEDA's Community and Economic Development Awards event Sept. 13 in Madison....
...more
---
It's the three-word mantra of the real estate industry – "location, location, location." But in these days of a global economy, "location" has taken on a whole new meaning.
Today's businesses are no longer limited by where Mother Nature chose to drop them on the globe. There are opportunities to grow and create jobs around the country and around the world, and companies make expansion and other siting decisions based on what those locations offer. Can we efficiently move our products to market? Can we get supplies and equipment to our facilities and job sites on time? Can our employees get to work and can our customers reach their doorstep?...
...more

Ken Notes: I agree but investment in rail and other infrastructure is being overlooked. As online retail shifts to larger items a new distribution strategy will be required and all transit will be on the table...
---
At the end of March, Wisconsin ranked 15th for the rate of growth for manufacturing jobs compared to March 2016.
"Friday`s) rankings show Wisconsin continuing to be one of the nation`s leaders in the manufacturing industry, outpacing all neighboring states and coming in at 15th in the nation for year-over-year growth rate. On top of this, Wisconsin`s 3.4 percent unemployment rate is its lowest since April 2000 as we are experiencing the highest total labor force and employment numbers in our state`s history," said Department of Workforce Development Secretary Ray Allen in a statement.
...more
---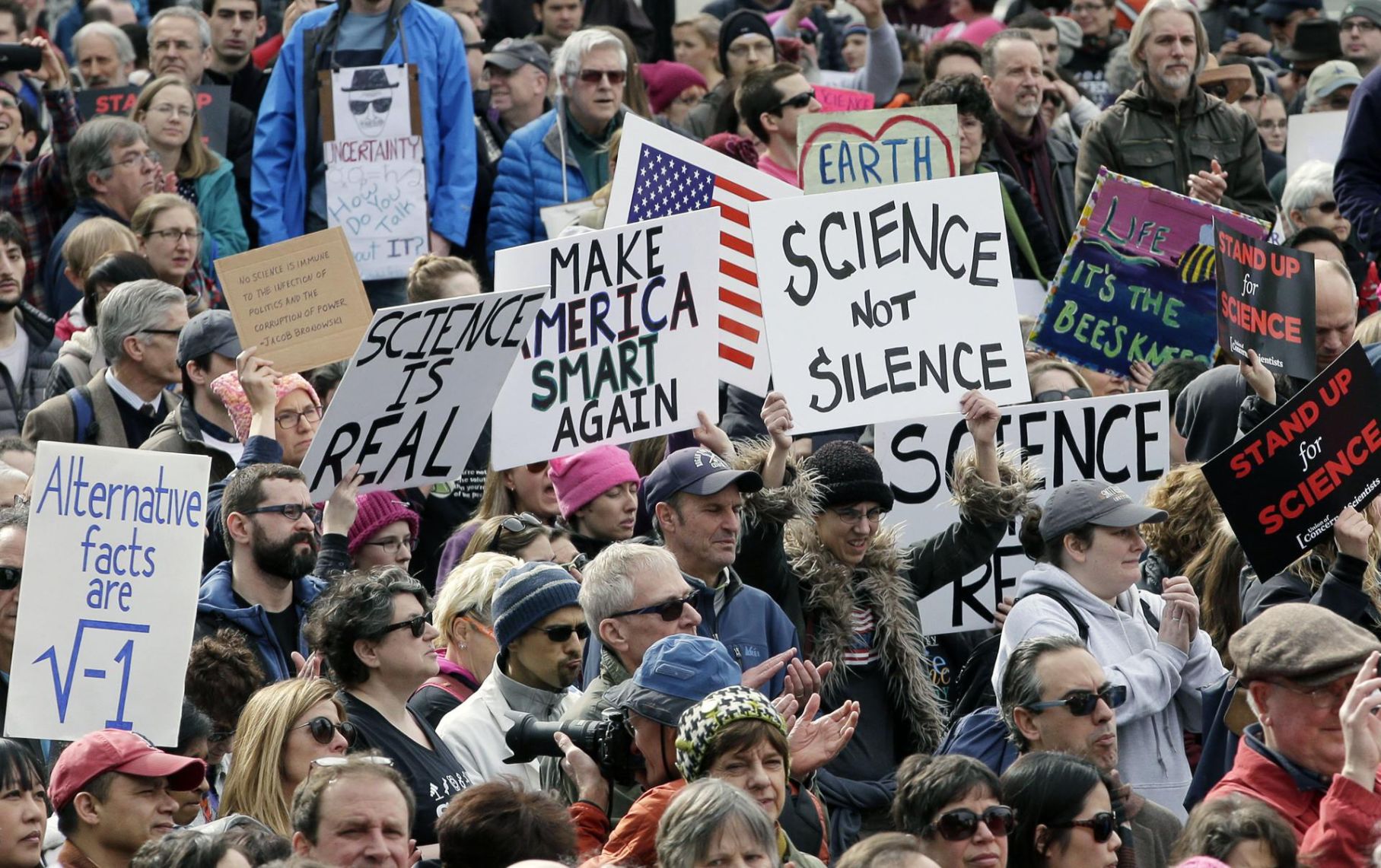 Scientists in Madison are preparing to join colleagues in more than 400 cities across the globe in a March for Science on Earth Day, April 22.
They are hoping that area residents who are not scientists will join them, said Dave Lovelace, a research scientist at the University of Wisconsin-Madison.
"This is not a protest," Lovelace said Monday. "It is a celebration of science."...
...more

Ken Notes: and ONLY those marching in Madison can truly be Mad Scientists...
---
MADISON, WI. April 18, 2017 –The Wisconsin Economic Development Corporation (WEDC) is teaming up with young professional organizations throughout the state on an initiative aimed at attracting and retaining young talent in Wisconsin.
The statewide initiative, YPWeek Wisconsin, will run from April 22 to 29.
YPWeek, created by the Milwaukee-based NEWaukee in 2012, is a weeklong platform of discovery, adventure and meaningful conversations about the issues that matter to young professionals. YPWeek Wisconsin has achieved statewide reach with the support of WEDC since 2015, and its participants have collaborated with the agency on a shared communication platform designed to retain, excite and grow the state's talent pool. YPWeek incorporates this platform into its programming, leveraging "Think-Make-Happen" as an organizing theme.
...more
---
Companies interested in trip with Lt. Gov. Kleefisch have until May 12 to apply..
MADISON, WI, April 17, 2017 – Wisconsin companies seeking to start or grow their exporting efforts are invited to join Lt. Governor Rebecca Kleefisch and the Wisconsin Economic Development Corporation (WEDC) on a global trade mission to Mexico from June 11-16.
But time is running out to sign up for the trip, as the registration deadline is May 12.
The trade mission will travel to Mexico City, the nation's largest city, and Monterrey, which is Mexico's third-largest city and has a high concentration of manufacturing facilities aligned with Wisconsin's key industry sectors, including food and food production equipment.
...more
---
Miron's comprehensive range of construction services are designed to meet the unique and diversified needs of our clients. Contact Us.
...more
---
With over 5,000 residents throughout Wisconsin having an unstable living arrangement every night, a committee in the Legislature considered a series of bills that address homelessness at a hearing Tuesday.
The Assembly Committee on Public Benefit Reform discussed a package of Republican bills introduced last week that were initially criticized by Democrats as being a "cosmetic solution" that would not provide any real improvements for families currently living on the streets.
State Rep. Lisa Subeck, D-Madison, told Wisconsin Public Radio that the bills were simply a "Band-aid" solution to Wisconsin's homelessness problem.
...more
---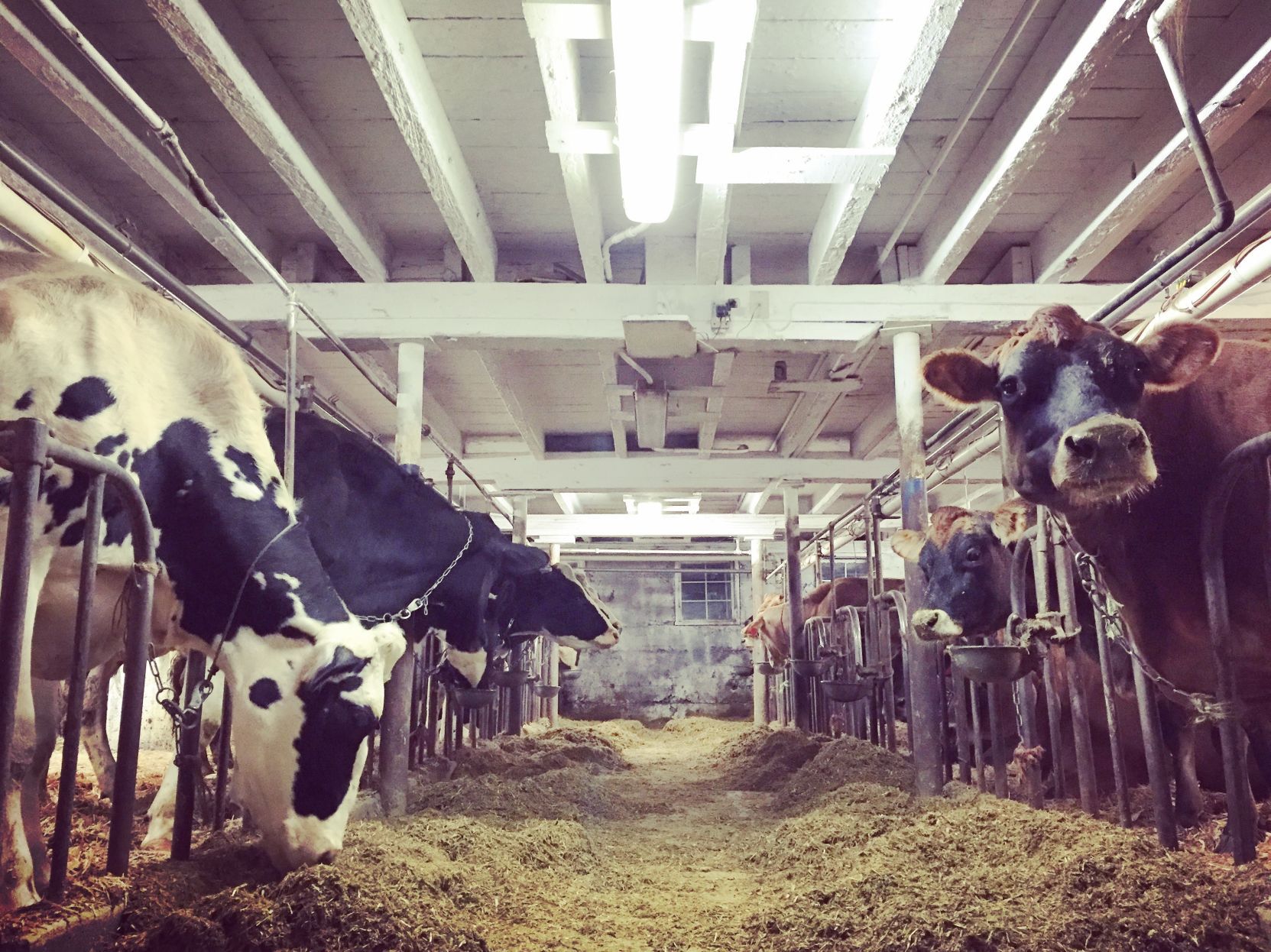 Dozens of dairy farmers are scrambling to find buyers for their milk after a central Wisconsin producer of dairy products and ingredients announced it would no longer accept milk from them after May 1.
Behind this action is a new pricing structure implemented by Canada, which dramatically increased the cost of U.S. dairy imports and encouraged dairy companies there to purchase similar items from Canadian dairy producers...
...more

Ken Notes: So Canada adopts a protectionist stance and Wisconsin gets hurt. When we think about our own policy we need to keep this in mind...
---
BioForward shows support for science in Wisconsin and March for Science.
MADISON, Wis.--(BUSINESS WIRE)--As a voice of Wisconsin's biohealth industry, BioForward supports Wisconsin's commitment in science research, industry, and education in the state. Science is at the heart of Wisconsin's well known research institutions, health care systems, biohealth companies, and world-renowned universities. From life-saving medical research to technology used daily, science impacts every individual's life.
Wisconsin's biohealth industry continues to be critical to the state economy, contributing $27 billion in economic output each year, according the 2015 Wisconsin Bioscience Economic Development Report. Over 1,600 biohealth companies call Wisconsin home, and more than 36,000 job are a direct result of the biohealth industry in the state.
"Without science, none of what we put our heart and soul into as an industry and state would be possible," said Nicolas Paris, CEO of Gilson, Inc..
...more
---
GREEN BAY, Wis. (WBAY) - Governor Walker stopped at the Saint Vincent Hospital in Green Bay on Monday.
"This is not about charity, this is about identifying the abilities that people have as opposed to focusing on a disability," said Governor Walker.
Walker says over the last fiscal year more than 4,600 people with disabilities entered the Wisconsin workforce...
...more

Ken Notes: I agree!
---
MADISON - Wisconsin shouldn`t settle for seeing its citizens sleep beneath bridges or in cars or storage units, advocates told lawmakers Tuesday.
Carrie Poser, who directs a nonprofit dealing with homelessness, told of seeing people sleeping along the Chippewa River around Eau Claire.
"It's an eye-opening experience to walk up to a cave and see a guy sleeping there. It's not OK. ... There has to be a way. We`re better than that as a society," she said.
...more

Ken Notes: I agree and the profit motive on the business side will continue to push the current agenda forward and it doesn`t work. And before anyone points fingers it is not a bad thing for developers and trades to profit from the current programs. I am just suggesting we rethink the path to success -- Hand up vs. hand out... oh and a vast array of solutions...
---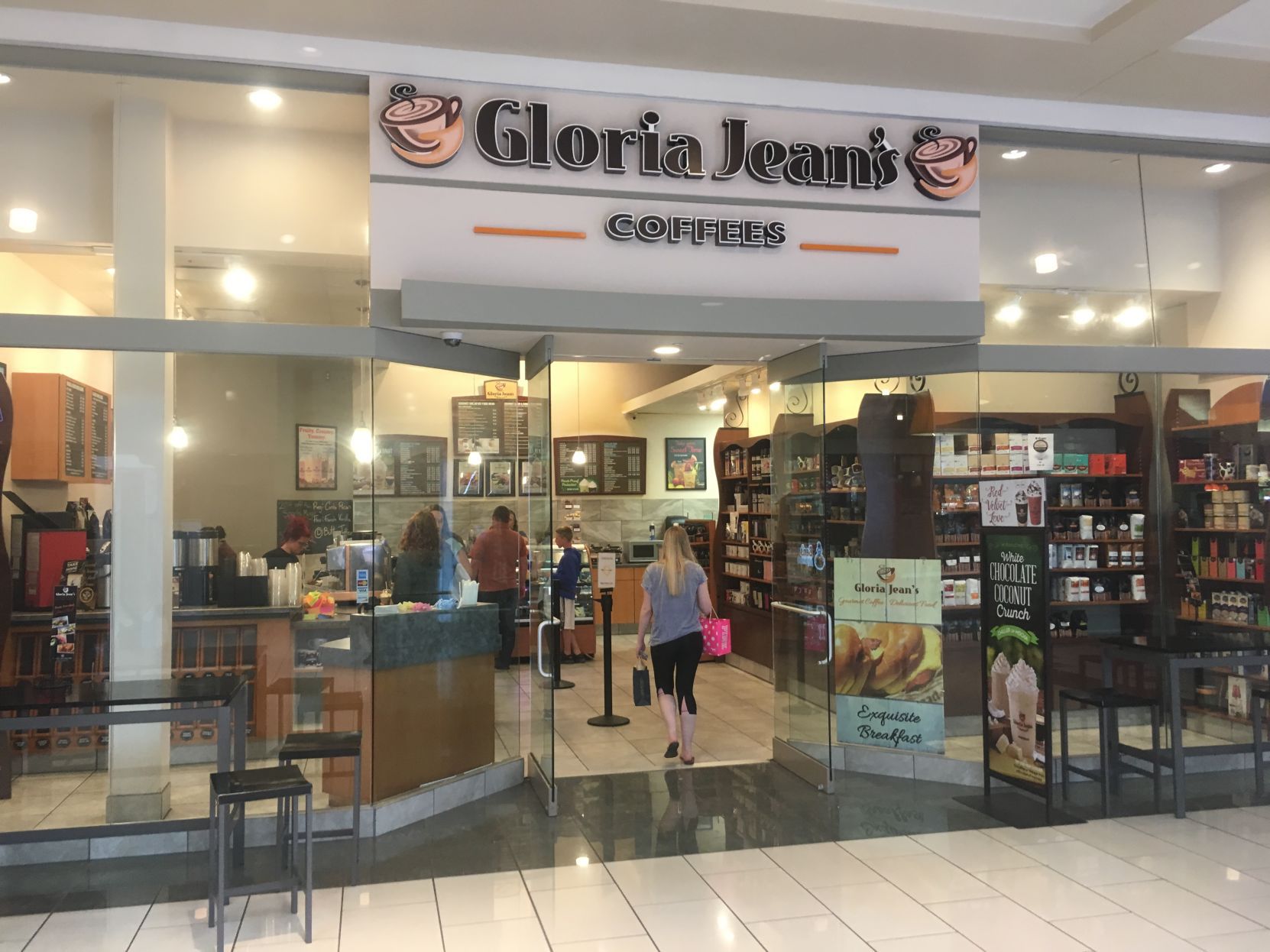 Starbucks, Colectivo and Barriques have all expanded their coffee footprints in recent years, but another coffee company with a long history is also planning to grow in Wisconsin.
Gloria Jean`s has nearly 900 locations worldwide but remarkably, only 55 of those are in the U.S. That`s why Brian Balconi, president of Retail Food Group USA, parent company of Gloria Jean's Coffees in Santa Fe Springs, California, wants to expand the coffee company`s reach through aggressive franchising opportunities, particularly in the Midwest. Demand for coffee is predicted to grow by 16 percent by 2020, Balconi said. ..

...more

Ken Notes: Madison has great coffee shops with great potential and models for expansion (Barriques comes to mind). I hope we can grow these regionally rather than diminish the market with another Starbucks like chain.
---

EBI takes the time to get to know you and your business. We'll provide you with options so that together we can make the most of your space and stay within your budget.
...more
---
A proposed redevelopment of the historic Garfield School campus in Milwaukee will receive $250,000 from the Wisconsin Economic Development Corp., officials said Tuesday.
The $17 project will center on a vacant city block near North 4th Street and West North Avenue in the city's Bronzeville neighborhood. The redevelopment plans call for adding apartments, commercial space and a new home for America's Black Holocaust Museum.
WEDC is providing the $250,000 grant through its Community Development Investment Grant program, which supports community-development work, primarily in cities' downtowns. The awards are granted in response to the promised economic benefits of a proposed project.
...more
---
MADISON - The Wisconsin Economic Development Corporation awarded a $250,000 grant last week to the City of Milwaukee to support the $17.4 million revitalization of the historic Garfield School campus in the Bronzeville neighborhood.
The project will transform a vacant city block at N. 4th St. and W. North Ave. into a mixed-use campus that will include apartments, commercials space, and a new home for America`s Black Holocaust Museum, which shuttered its doors in 2008...
...more
---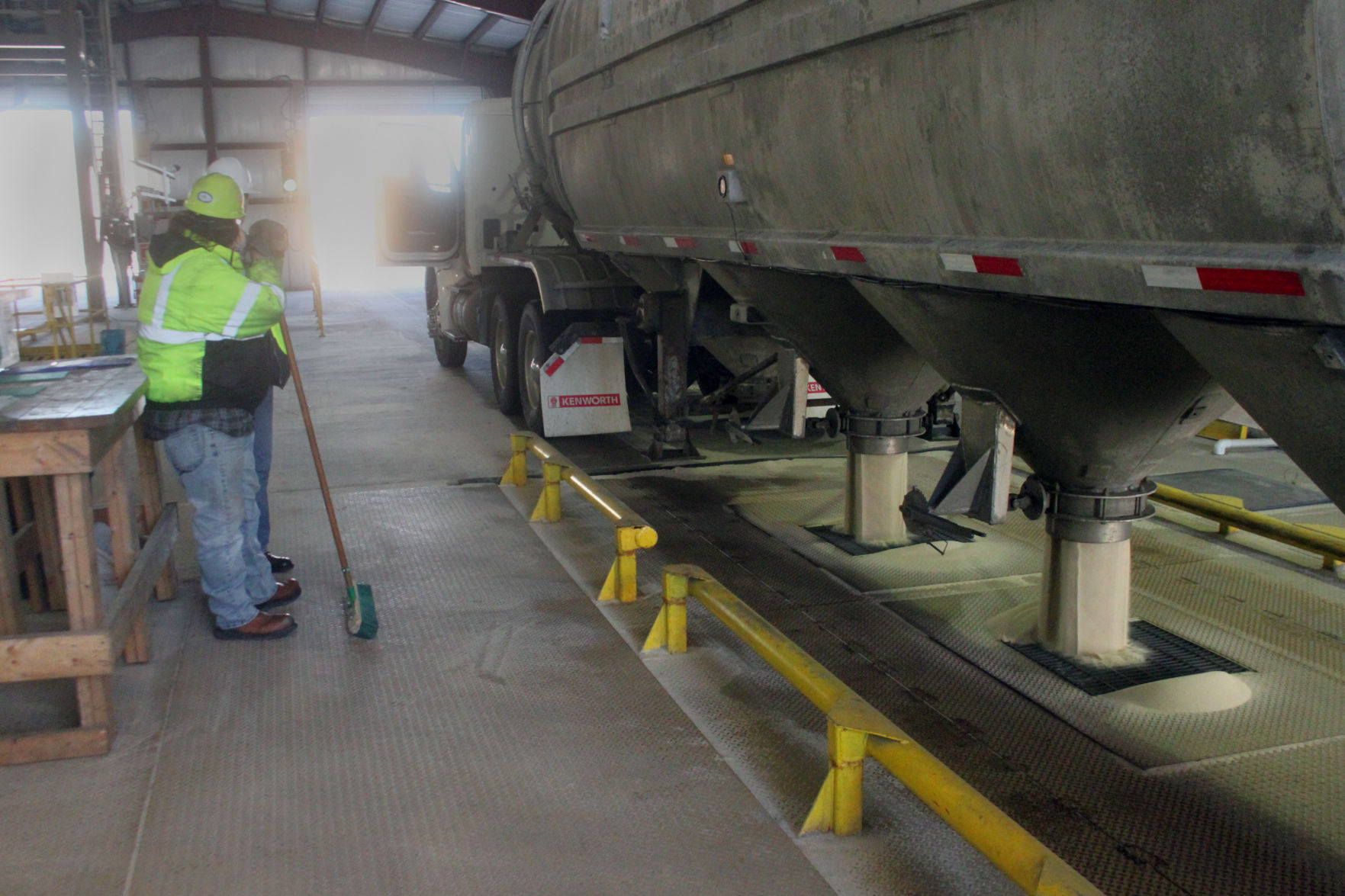 Sand mines in Jackson County have become a large part of the local economy, providing good paying jobs to many residents in the area, but many argue that this economic benefit has a social cost.
The unemployment rate for February in Jackson County is sitting at 5.4 percent, which is above the 3.7 percent employment rate for the state of Wisconsin. Behind this strong unemployment rate are hundreds of employers in the county, including its six sand mines.
...more

Ken Notes: We can only win this battle by working with the mines to upgrade our transit systems (i.e. roads and rail), guarantee environmentally beneficial site reclamation, provide local property tax revenue, and facilitate the purchase of other public lands for recreational use and preservation.
---
The good news for Wisconsin keeps getting better. The state Department of Workforce Development's latest report showed Wisconsin's unemployment rate in March was 3.4 percent. That is down from February's rate of 3.7 percent, and it compares to the national unemployment rate of 4.5 percent. Wisconsin's unemployment rate is the lowest it's been since April 2000.
More good news came when Haribro announced it is bringing its first American factory to Wisconsin. All indications are that unemployment numbers will remain strong in the future...
...more
---
Stay up to date by reading our
MadREP Report,
a bi-monthly newsletter that features regional economic development news, events and opportunities.

Find older issues here.

...more
---
Whether stressed from the loss of a processor or low commodity prices or even just considering transitioning the farm to the next generation, Wisconsin farmers can benefit from helpful information and support.
Since the mid-1980s, thousands of farm families have turned to the Wisconsin Farm Center, which provides an extensive array of services to farmers, often in cooperation with the university, governmental or private sector.
...more
---
Named one of the Top 10 Best Places to Work for Young Professionals
BROOKFIELD, WI. April 6, 2017—NEWaukee and Wisconsin Economic Development Corporation (WEDC) officials today presented Mortenson with a 2017 Bubbler Award.
Every year, NEWaukee hosts the Bubbler Awards: Best Workplaces for Young Professionals in Wisconsin as a kickoff to YPWeek. The Bubbler Awards shine a light on companies' achievements in serving the interests and needs of younger workers...
For the full list of 2017 Bubbler Award winners, click here.
...more

Ken Notes: Congrats!!!
---
MADISON - V-Glass of Pewaukee was one of seven small high-tech Wisconsin businesses awarded a grant last month of up to $75,000 to commercialize their innovations in the Small Business Innovation Research (SBIR) Advance program`s latest round of funding.
According to a press release, the state matching grant programs provides assistance to companies in the process of completing a project in the federal SBIR or Small Business Technology Transfer programs...
...more
---
| | | | |
| --- | --- | --- | --- |
| Dane County ED | | | |
| | Got Moo-La? | | |
| | | | |
| | | ??? | |
...more
---
CHIPPEWA FALLS, Wis. (WEAU)- Acre by acre, in the state`s most known industry, Wisconsin continues to lose farm land to development.
According to the United States Department of Agriculture, Wisconsin has lost nearly one million acres of farm land in the last 10 years.
"As farmers decide to get out of the industry, that`s where we do see land diverted toward more residential, commercial, retail, and those kinds of things, do come into play," Chippewa County UW-Extension Agriculture Agent Jerry Clark said. "It's usually land that's easy to convert. Its level; it's cleared; especially if they're close to a metropolitan area or city such as Chippewa Falls or Eau Claire, those are the farms that typically start to feel the pressure."...
...more

Ken Notes: We need to explore density and development options to slow this..
---
Over the last several years, Cousins has taken a calculated approach to its growth plan by strengthening its unit-level economics and creating a stronger core of franchise partners. As a result, in May 2016, the Wisconsin-based sub shop announced a rebranding initiative committing to streamline its locations in look and feel – a strategy that positioned the brand for its next phase of growth.
"With our remodeling and rebranding initiative underway, now is the right time to revive the brand through Midwest growth, specifically in the Chicagoland area," said Christine Specht, president and CEO at Cousins Subs. "We`ve increased our same store sales and average unit volumes positioning us for multi-unit franchise investment."...
...more
---
WISCONSIN RAPIDS - The Wisconsin Economic Development Corporation recognized the best downtown revitalization projects of 2016 at the 26th Wisconsin Main Street Awards ceremony held Friday at Hotel Mead in Wisconsin Rapids.
Wisconsin Main Street is a community development program which targets Wisconsin's historic commercial districts. Administered by the WEDC, it provides support and training to 34 Main Street communities to assist with revitalization of business districts while adhering to National Trust for Historic Preservation guidelines...
...more
---
MILWAUKEE -- Students at Milwaukee Public Schools have a brand new opportunity for digital learning. It`s called a "Fab Lab," and the technology inside it allows students to create almost anything they can imagine.
Washington High School is home to the first of many "Fab Labs" coming to Milwaukee Public Schools...
...more
---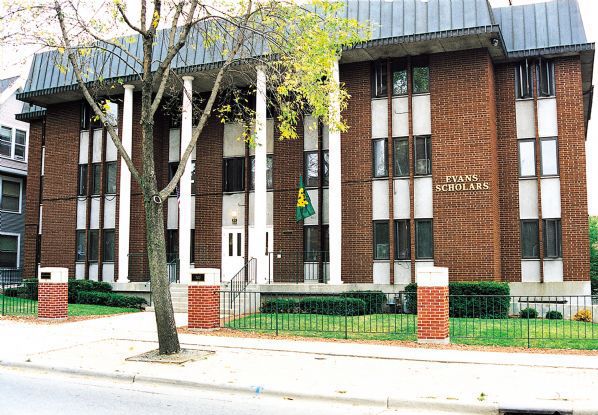 The Evans Scholars Foundation, a scholarship program for high-achieving golf caddies, is looking to demolish and rebuild its Wisconsin chapter's house on Langdon Street.
Western Golf Association director John Maloney said the three-story building, originally built in 1965, at 141 Langdon St. needed about $3 to $4 million in renovations and it made more sense to tear down the existing structure and start over with a new facility. The Western Golf Association supports the Evan Scholarship Foundation, which provides full housing and tuition scholarships to caddies.
...more
---

GENERAL CONTRACTING
Residential - Commercial - Retail - Controlled Environments
FIRE / WATER / STORM DAMAGE RESTORATION
DESIGN / BUILD & REMODELING

"Located in the Madison region for over 30 years, Engineered Construction is an industry leader in commercial construction and the restoration of commercial and residential fire and water damage."
See comments from our clients here.
...more
---
MADISON – DATCP Secretary Ben Brancel will lead a delegation of Wisconsin dairy and agricultural companies on a trade mission to Mexico in May, where the companies will showcase Wisconsin products and technology in a special Wisconsin Pavilion at Expo Leche, Mexico's largest annual dairy industry conference. The trade mission is scheduled May 4-7 in Aguascalientes, Mexico.
In addition to attending several events at Expo Leche, Brancel is scheduled to meet with numerous top-level Mexican officials in efforts to continue to establish and reinforce relationships with Mexico and increase awareness of Wisconsin dairy and agricultural industries...
...more
---
TOWN OF BROOKFIELD – Good things come to those who wait.
Shoppers, diners and those looking for a place to serve as a community center might have just about waited long enough with The Corners set to open this weekend.
The town's new crown jewel, developed by Chicago-based Bradford Real Estate and UK-based IM Properties, will finally come to fruition and culminate years of anticipation when its anchor tenant, Von Maur, leads store openings Saturday, April 8 for the mixed-use lifestyle center.
...more
---
MADISON, Wis. (AP) — Gov. Scott Walker is proposing to eliminate the now-vacant coordinator position and 15-member advisory council of Wisconsin`s Farm to School program as part of his 2017-2019 budget.
The Farm to School office was created in 2009 by the state Department of Agriculture, Trade and Consumer Protection. It aims to improve children`s nutrition and knowledge of agriculture, secure hundreds of thousands of dollars in grants, connect growers and schools, and pump millions of dollars into the state`s economy...
...more

Ken Notes: Why and could DPI pick up this role???
---
SpeedKore Performance Group, a Grafton company that revamps older and new muscle cars, supplied three vehicles for the eighth installment of the "Fast & Furious" movie series.
The three Wisconsin-customized cars are a 1970 Dodge Charger called the "Tantrum;" a 1970 Plymouth Barracuda called the "Menace;" and a 1967 Chevrolet Camaro. They also helped with research and development for Vin Diesel's car, the "Ice Charger."
...more

Ken Notes: How cool is this!!!!
---
MADISON - Innovators from across the UW System with a business idea that could contribute to Wisconsin's "knowledge economy" are invited to apply for the Ideadvance program.
Through the April 28 deadline, Ideadvance will accept applications from graduates of any UW System campus except UW-Madison. The program combines early-stage grant funding with business mentoring for UW System part-time or full-time staff, faculty, students and alumni from all campuses except UW-Madison. Those affiliated with UW-Madison are allowed to contribute as team members on eligible projects, just not as primary clients....
...more
---
JANESVILLE—Janesville`s Downtown Development Alliance is hosting a "town-hall"-style meeting to familiarize local businesses, entrepreneurs and startups with a new, local business development program.
The town hall is planned at 5:30 p.m. Thursday at The Venue, 37 S. Water St., Janesville.
The meeting is open to local businesses in Rock County and includes a presentation by Janesville Innovation Center Operations Director Mike Mathews.
...more
---
B&E's Trees, Wisco Pop, and Kickapoo Coffee — three innovative businesses operating out of the Vernon Economic Development Association's Food Enterprise Center in Viroqua were featured on the season-opening episode of "Wisconsin Foodie" on Wisconsin Public TV (WPT). The first airing of the segment on the Emmy Award-winning TV series was Thursday, April 13. A public viewing was held at the Food Enterprise Center (FEC), 1201 N. Main St., Viroqua. Tours where the episode was filmed were available before and after the show.
...more
---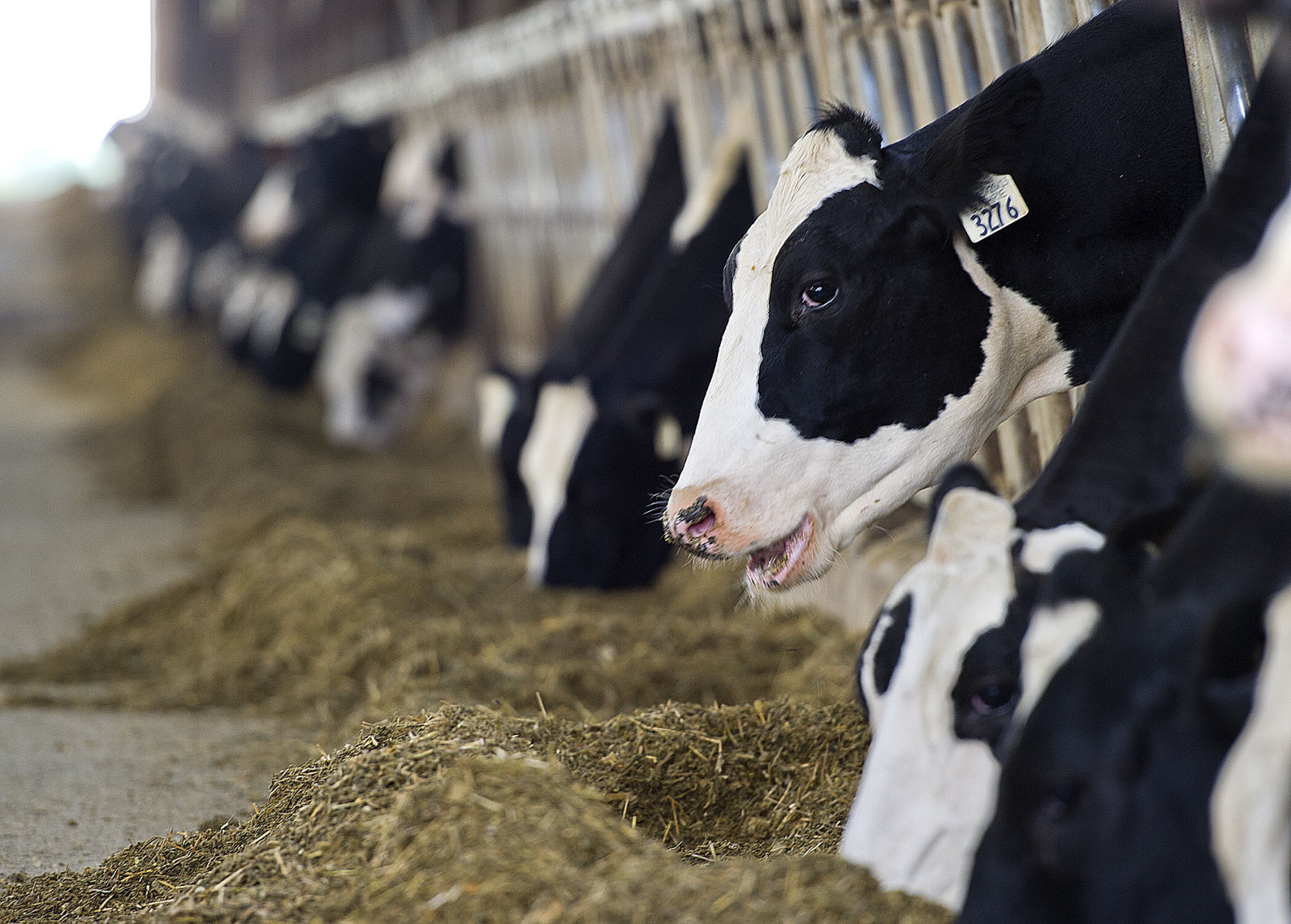 State officials are offering financial help to Wisconsin dairy farms in desperate need of customers and for processors already oversaturated with milk to absorb more.
Gov. Scott Walker, who on Tuesday also weighed in on the international trade tension at the root of the crisis, announced that the Wisconsin Housing and Economic Development Authority will temporarily loosen the rules on a revolving capital loan program for dairy farmers and milk processors.
It's not a long-term solution, state officials say, but it provides another resource for Wisconsin's dairy farms affected by Grassland Dairy Products Inc., of Greenwood, which informed 67 dairy farms earlier this month, most from Wisconsin and some from Minnesota, it no longer would accept their milk after May 1.
...more
---
The White House says President Donald Trump and Canadian Prime Minister Justin Trudeau had "a very amicable call" Tuesday evening, hours after Trump claimed Canada had "outsmarted" the U.S. for a long time but his administration is "not going to put up with it."
Trump has been railing against Canada`s decision to change its policy on pricing certain milk products, which has driven down prices.
His administration moved Monday to impose a hefty tariff on softwood lumber from Canada, accusing the Canadians of unfairly subsiding lumber prices....
...more
---
Founded in 1976 by George and Candy Gialamas, The Gialamas Company specializes in Class A Commercial Real Estate. For more than 35 years, The Gialamas Company has brought its real estate development, brokerage, leasing and building management expertise to the City of Madison and the State of Wisconsin. Our premier development, Old Sauk Trails Park, is one of the most prestigious business parks in Wisconsin; containing numerous office buildings supplemented by restaurants, hotels, financial institutions, a childcare facility and a walking/jogging trail system.
The Gialamas Company's fully integrated in-house staff and maintenance team, combined with our distinct knowledge and experience, ensures the highest level of service in all facets of the company.
...more
---
BioForward, a member-driven state association and voice for Wisconsin's biohealth industry, has announced their first event of their new Forum series dedicated to showcasing the strength of Wisconsin's biohealth ecosystem.
The new half-day forum series will feature emerging and growing technologies and industries within the larger biohealth sectors including research institutions, digital health, medical devices and diagnostics, and biotech and biopharma. The first forum will be held in partnership with Morgridge Institute for Research, bringing together medical imaging leaders from research, academia, and industry...
...more
---
Thirty-one percent—that's the unthinkably dangerous cut to our nation's international affairs programs the Trump administration called for in its recent proposal to Congress. And while cutting funds for programs overseas may sound like it puts America first—it actually achieves the opposite. A drastic cut to our country's development and diplomacy programs threatens both our national security and our economy...
...more

Ken Notes: And we have much to offer. We need to start by working together. The money and partisanship has driven a wedge between the people and government and Wisconsin could lead the way out...
---
R.A. Smith National, Inc. is a leading consulting engineering firm, providing multi-disciplinary services to federal, state and local government and the land development industry nationwide.
---
CITY OF OCONOMOWOC - Plans for a 218,628 square-foot Mills Fleet Farm store are moving ahead after the city`s plan commission on Wednesday night recommended the project to the common council.
The company is seeking permission to build the store on about 19 acres at the northeast intersection of Interstate 94 and Highway 67 in the Pabst Farms Town Centre development. Plans also call for a convenience store, gas station, auto service center and car wash, according to documents filed with the city. The store will include an enclosed outdoor materials yard.
...more
---
IRON MOUNTAIN — The Iron Mountain City Council on Wednesday granted a tax abatement arrangement to a Wisconsin developer looking to convert the former Central School into low-income housing.
Commonwealth Development of Fond du Lac, Wis., gained a Payment in Lieu of Taxes, or PILOT, from the city that will send 12 percent of its rent revenues to the various taxing bodies. This equates to about $26,875 in the first year, with the city taking about a third, or $8,958.
The PILOT arrangement passed on a 5-2 vote, with Mayor Dale Alessandrini and council member Amanda List opposed...
...more
---
MADISON, Wisc. (April 6, 2017) – A bill introduced in the Wisconsin House would legalize commercial industrial hemp production in the state, setting the foundation to end federal prohibition in effect.
A bipartisan coalition of 28 representatives introduced House Bill 183 (AB183) on March 28. Under the proposed law, industrial hemp would be treated as an agricultural crop subject to regulation by the Wisconsin Department of Agriculture, Trade and Consumer Protection. Under AB183, the department would create a license authorizing the planting, growing, cultivating, harvesting, and procession of industrial hemp for commercial or research purposes....
...more

Ken Notes: I love my hemp shirts from Duluth Trading!!!
---
VILLAGE OF PEWAUKEE - The village board is considering a request from HCI Incorporated developer Joe Grasch for TIF funds to help in his proposed three-story mixed use commercial and residential building on Wisconsin Avenue.
Grasch is seeking $400,000 in tax incremental financing funds, along with five long-term boat slip leases for six residential units. The overall project is valued at $4 million, with the residential portion having a $3 million value and the retail portion valued at $1 million...
...more
---

A Middleton company that makes customized heavy-duty computers for manufacturers and the military plans to move into the city of Madison and grow — with the help of tax incentives from the city.
Extreme Engineering Solutions (X-ES) is proposing to build a 120,000-square-foot building on 13.6 acres in the Silicon Prairie Business Park, near Mineral Point and South Point roads, on the Far West Side....
...more
---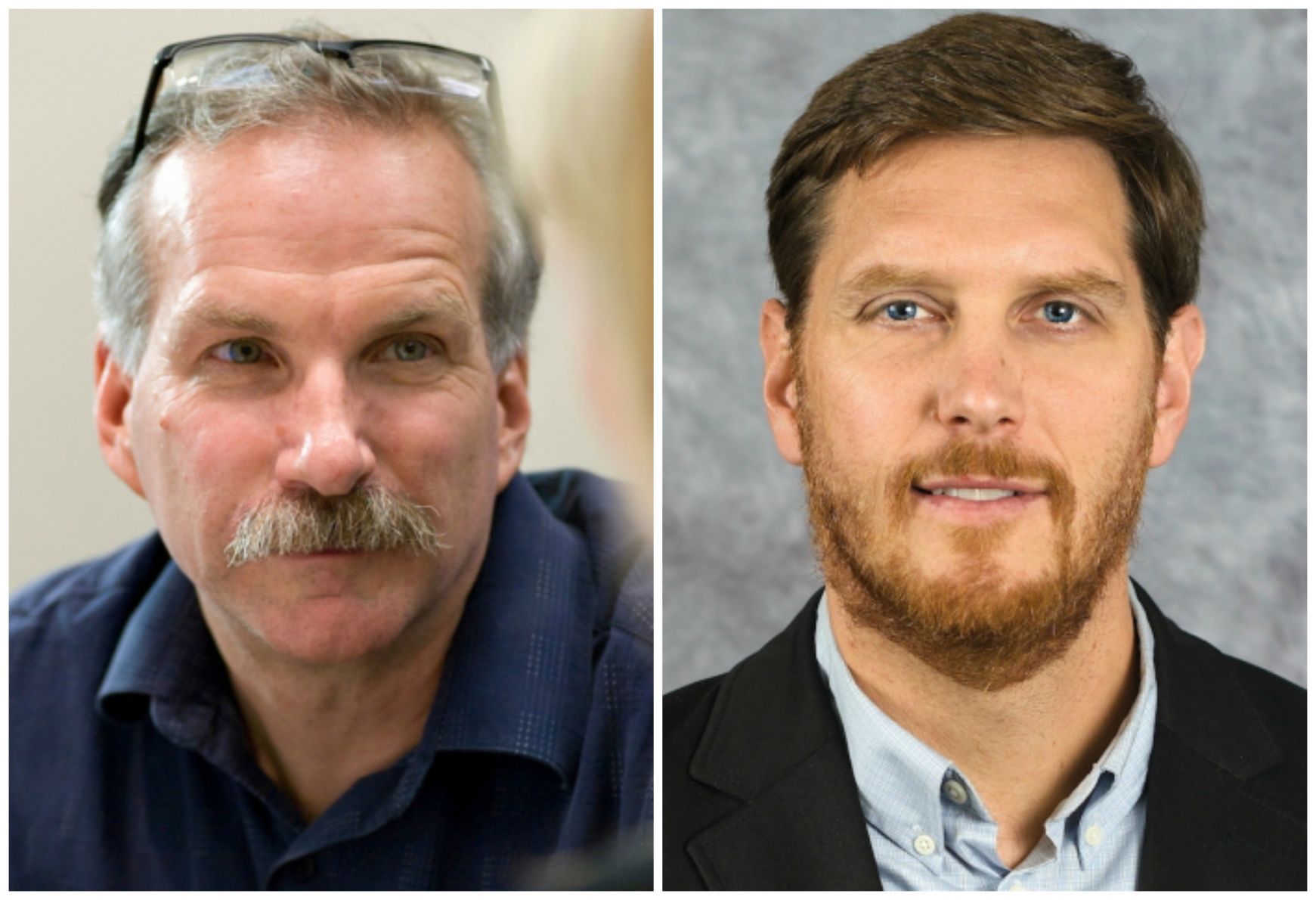 A UW-Madison professor who studies solar energy and another who examines how international companies have shaped a West African nation have been named to this year's class of Andrew Carnegie Fellows.
Greg Nemet, a professor in the La Follette School of Public Affairs and Nelson Institute for Environmental Studies, and Gregg Mitman, from the Department of History, were among 35 fellows announced by the Carnegie Corporation of New York on Wednesday....
...more
---
---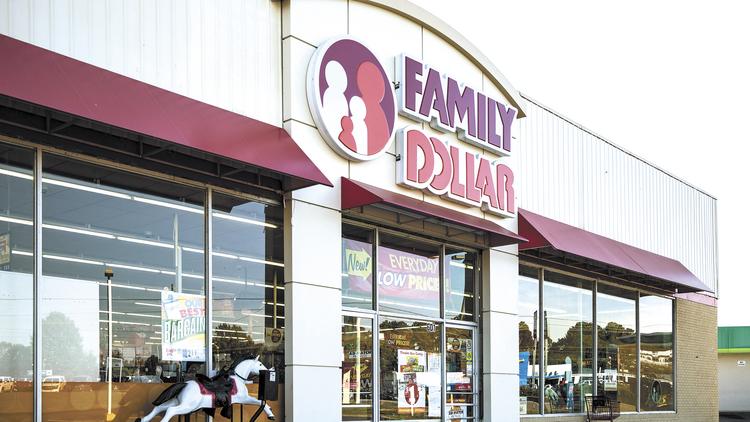 Six Family Dollar stores in Wisconsin will permanently shut their doors, including four in the Milwaukee area.
According to a business closing and mass layoff notice from the Wisconsin Department of Workforce Development, the chain will shutter the stores on June 30. Those facing closure:...
...more
---
Local organization recognized for two ongoing programs
It's always nice to have your butts recognized.
Downtown Whitewater, Inc. earned this honor at the 26th annual Main Street Awards Ceremony on April 7 in Wisconsin Rapids, where the local nonprofit organization received two awards in recognition of both its ongoing campaigns to recycle used cigarette butts and its seasonal city markets.
The event, hosted by the Wisconsin Economic Development Corporation (WEDC), focuses on nonprofit efforts in 34 communities across Wisconsin....
...more

Ken Notes: I love this program and how did Brads editor not veto the first line of the story???
---
Financial technology company Fiserv Inc. is conducting an "evaluation" of its Brookfield corporate headquarters and considering locations for a new building in the metro Milwaukee area and possibly out of state.
Fiserv, which has about 850 employees in Brookfield, says it is taking a look at how its current offices fit in with its development into an international technology firm.
"We continually evaluate our global real estate portfolio, which includes 18 countries and more than 120 locations worldwide, to ensure that our workplace provides the best possible environment for our colleagues and our business," Fiserv spokeswoman Britt Zarling said in an email. "This evaluation is now extending to our corporate headquarters in Brookfield."
...more

Ken Notes: We need to ask how we can help... Or better yet create policy that does help without needing to ask. New employee tax credit?????
---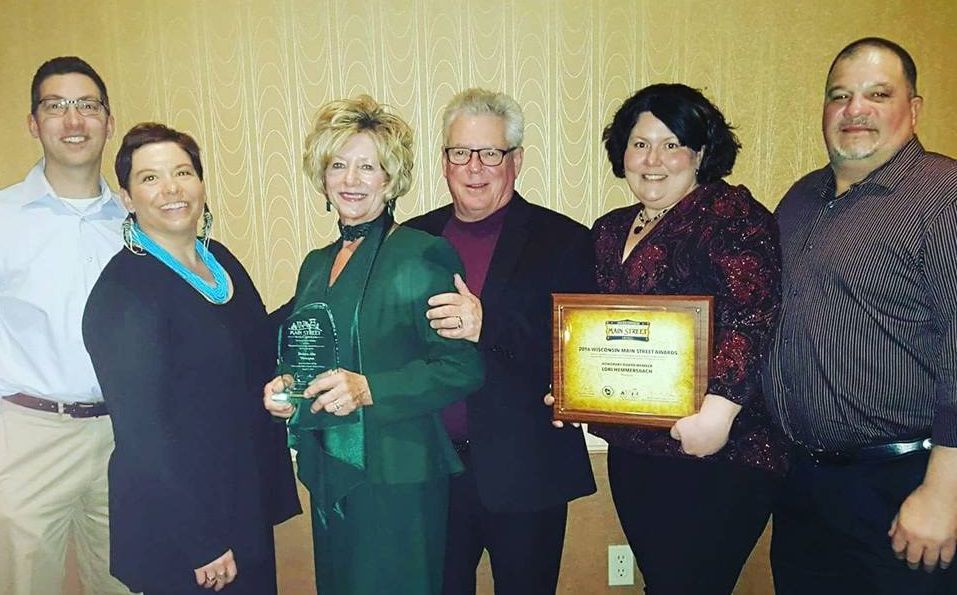 Viroqua Chamber Main Street was recognized for its outstanding downtown revitalization efforts at the 26th Wisconsin Main Street Awards ceremony, Friday, April 7, in Wisconsin Rapids.
Viroqua Chamber Main Street took top honors at the event, with Debra Abt being inducted into the Main Street Hall of Fame and Lori Hemmersbach being recognized as Board Member of the Year. The awards ceremony recognized the efforts by Wisconsin Main Street volunteers and staff for their historic preservation and downtown economic development efforts of communities in Wisconsin in 2016.
...more
---
We manage your IT-- so you can focus on running your business

Know you need IT but not sure where to start? Let our technical experts designs an IT plan that works for your company. We`re your IT one stop shop.
---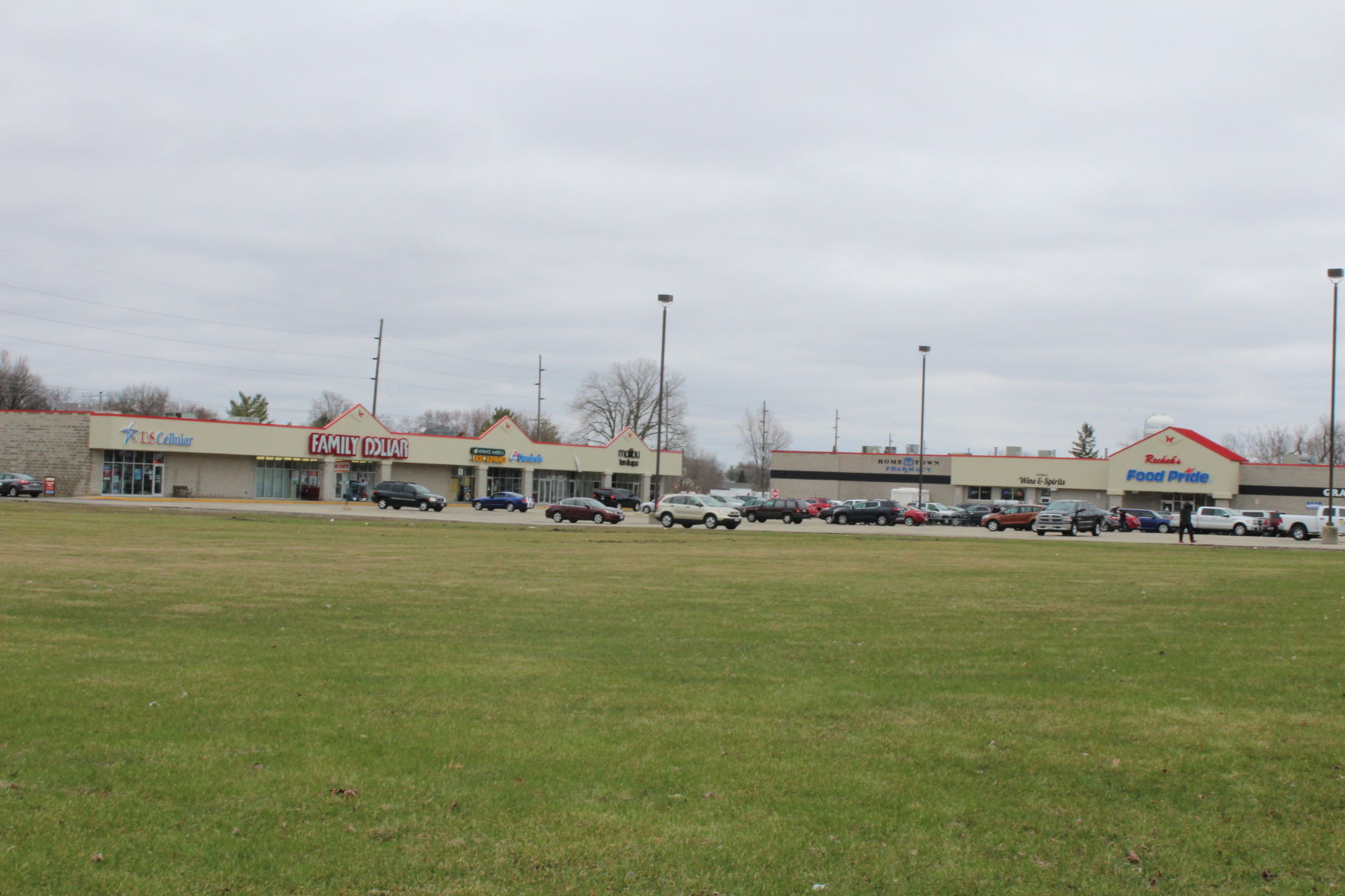 JUNEAU – Martin Sell has had a long relationship with the Monarch development site and has a plan to place senior housing on the lots left after other property development.
Sell discussed his interest in lots 3, 4, 5, 7 and 8 of the plat during the Dodge County Taxation Committee meeting Friday.
Sell, the president and CEO of RKETEK, spoke about his connection to the property in the 600 and 700 blocks of North Spring Street in Beaver Dam...
...more
---
Numerous representatives from downtown businesses attended the Wisconsin Main Street Awards ceremony on April 7, 2017 where downtown Fond du Lac received numerous awards. Back row from left: Gary Culver, Amy Hansen, Dusty Krikau, Tracy Mathweg, Phil Shephard, Katelyn Culver. Front row from left: Sara Hathaway, Katie Sperbeck, Ann Culver, Julie Balson, Sara Cujak.
The Downtown Fond du Lac Partnership (DFP) was recognized for its outstanding downtown revitalization efforts at the 26th Wisconsin Main Street Awards ceremony on Friday, April 7, in Wisconsin Rapids...
...more
---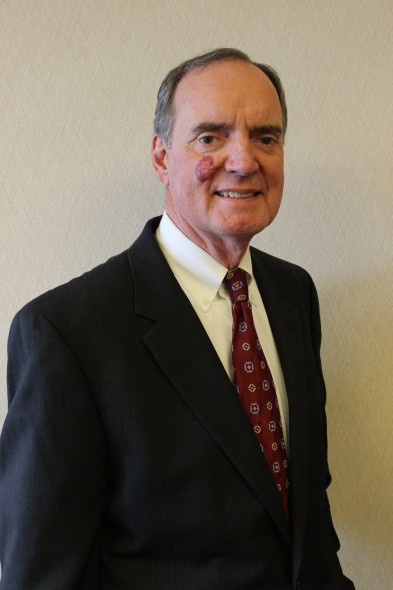 WAUWATOSA, WI. April 13, 2017—NEWaukee and Wisconsin Economic Development Corporation (WEDC) officials today presented GE Healthcare with a 2017 Bubbler Award.
Every year, NEWaukee hosts the Bubbler Awards: Best Workplaces for Young Professionals in Wisconsin as a kickoff to YPWeek. The Bubbler Awards shine a light on companies' achievements in serving the interests and needs of younger workers....
...more
---
Two businesses were named Door County's Industry and Entrepreneur of the Year at this year's Door County Economic Development Corporation Annual Meeting held Thursday at Sturgeon Bay's Stone Harbor Resort.
Sturgeon Bay's Pro Products, Inc. captured Industry of the Year honors while Sister Bay's Johnson Family was named the Entrepreneur of the Year
Door County Economic Development Corporation Executive Director Caleb Frostman says there are a couple common traits both award winners share.
...more
---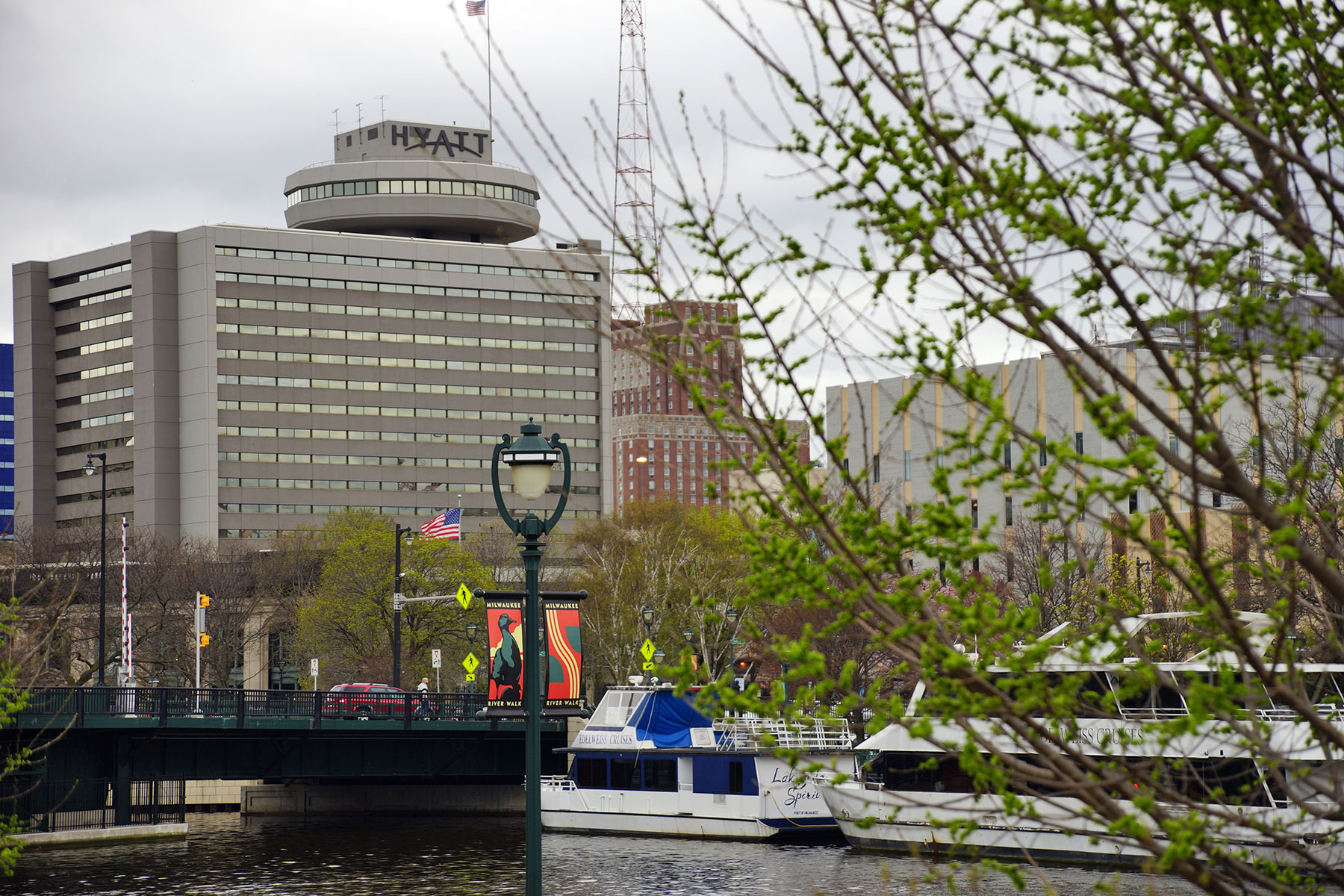 More than a thousand community leaders, professionals, advocates, and youth from across the country will gather in Milwaukee for the 18th Hmong National Development Conference (HNDC) from April 21 to 23.
Hosted by Hmong National Development, Inc. (HND) the event will take place at the Hyatt Regency Hotel in Downtown Milwaukee. Guided by this year's theme, "Power of the Past, Force of the Future," the gathering will engage attendees in critical conversations regarding key issues impacting the Hmong American community...
...more

Ken Notes: The Hmong culture is brilliant at farming very small parcels of land to yield an amazing crop of produce... How can we as a state facilitate this???
---
A preliminary deal has been reached to sell the Milwaukee Journal Sentinel's longtime downtown headquarters to a Michigan development firm that plans to renovate it into offices for the newspaper and other businesses as well as street-level restaurant?space.
ProVisions LLC, led by Murray Wikol,?also has conceptual plans to demolish a portion of the property, the old Milwaukee Sentinel building, and develop an 18-story office tower at the site.
Those two development phases would amount to investments totaling more than $60 million on downtown Milwaukee`s growing west side...
...more
---
Milwaukee - 1/1/2020 Journal Sentinel business reporter Tom Daykin talks about commercial real estate and development, including stores, hotels, offices, condos, apartments and industrial buildings...
...more

Ken Notes: Tom Daykin is the source for ED news in MKE. This is a permanent link to articles in his blog which is updated daily...
---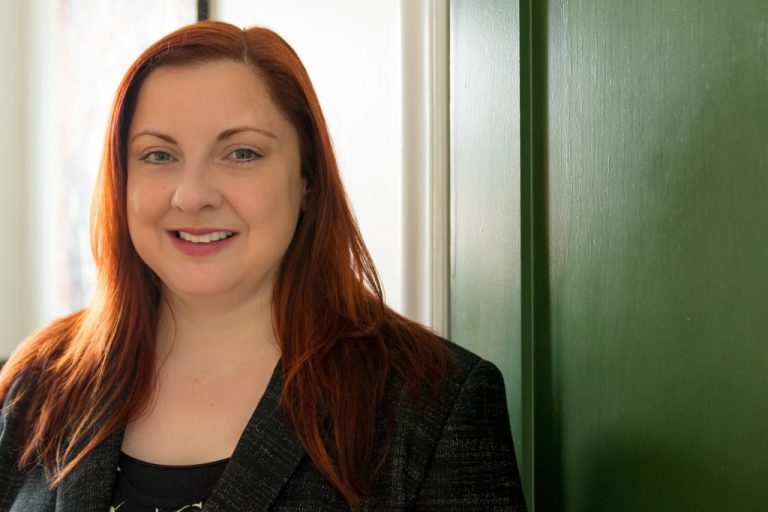 Milwaukee, WI – Forward Community Investments (FCI) is pleased to announce the addition of a new regional director for Southeast Wisconsin. Sarah Greenberg joined the organization in March as the first full-time staff person outside Madison. Sarah will be based in FCI's new Milwaukee office, located in the MANDI-award winning Historic Wally Schmidt Tavern building in the Lindsay Heights neighborhood. She will focus on expanding FCI's impact in Southeast Wisconsin.
"We are thrilled to welcome Sarah to Team FCi. Given her longtime commitment to community development, from Washington, D.C. to Milwaukee, we are confident that she will put her talents to work, furthering FCI's mission of reducing racial and socioeconomic disparities and building strong partnerships with mission-driven organizations in Milwaukee, Racine, and Kenosha" said Salli Martyniak, FCI's president.
...more
---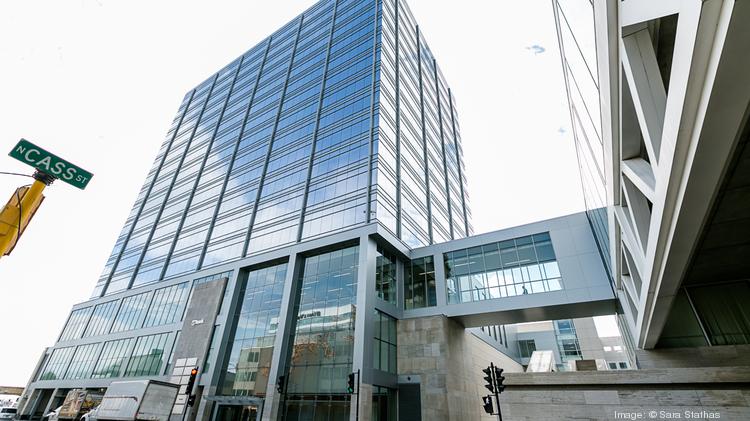 The main lobby of the 833 East Michigan building says a lot about the philosophy that drove the downtown Milwaukee development.
...more
---
Milwaukee Ald. Chantia Lewis knows which companies have expressed interest in moving into the former Northridge Mall and other nearby sites on the city`s northwest side, but she`s not saying anything — yet.
"I`m really excited to let you know that we do have some interested parties but (Wednesday) is when everything will be announced," Lewis told reporters Sunday.
Lewis and other city officials will unveil details at 6 p.m. Wednesday at Vincent High School, 7501 N. Granville Road.
...more
---
MILWAUKEE (AP) — Apartment development activity has slowed throughout the Milwaukee area and its suburbs following a spike in building in recent years.
Most developers say they still feel good about the market, with the number of younger millennials and older empty nesters who want to live in apartments continuing to climb, the Milwaukee Journal Sentinel reported.
Some developments are proceeding with substantially fewer units as some projects have been delayed...
...more
---
The former Horny Goat Hideaway brew pub site, which overlooks the Kinnickinnic River on Milwaukee`s south side, has been sold to a new development group affiliated with one of Wisconsin`s largest construction companies.
The 4-acre property, which includes two parcels at 2011-2029 and 2067 S. 1st St., was sold to Becher Development LLC for $3.6 million, according to state real estate records posted Wednesday.
Becher Development is an affiliate of Brownsville-based Michels Corp., an underground utility contractor....
...more
---
The Corners of Brookfield retail-residential development will welcome the public for the first time this Saturday with the grand opening of Wisconsin's only Von Maur department store, giveaways, food, entertainment and the launch of several other retailers.
A ribbon-cutting will mark the grand opening of the almost 150,000-square-foot
Von Maur store
, the anchor of The Corners, a development that features more than 400,000 square feet of retail and restaurant space along with 244 luxury apartments...
...more
---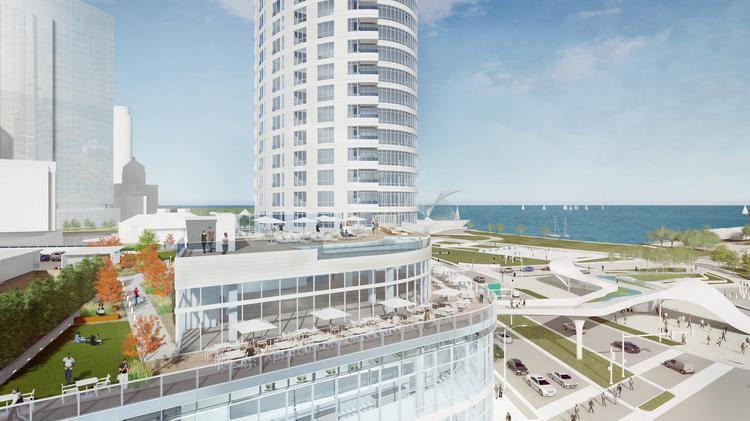 A rezoning for the Couture apartment high-rise on the downtown Milwaukee lakefront gained a final stamp of approval Tuesday from Milwaukee aldermen.
The 44-story building by Barrett Lo Visionary Development will begin construction later this year at East Michigan Street and North Lincoln Memorial Drive, where the Downtown Transit Center was recently torn down. The project will have 312 apartments in a tower that will stand upon a three-story building base. That base will have a transit center with stations for the streetcar and bus rapid transit services. It also would have a two-floor grocery store, restaurants, parking structure and public rooftop garden....
...more
---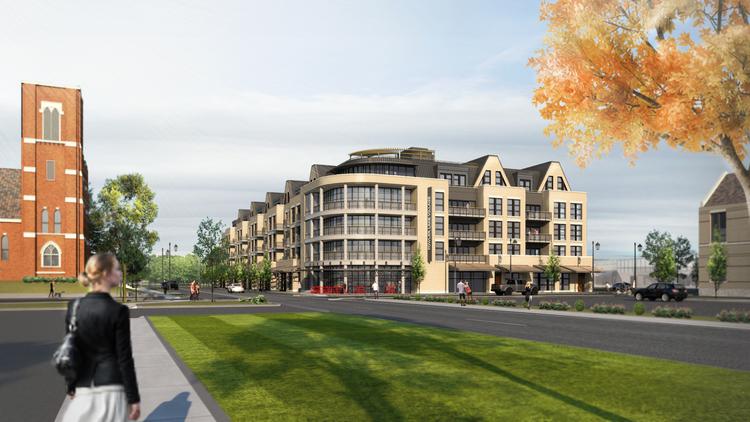 A condo development valued at more than $35 million is aiming for a July or August construction start near Fowler Lake in Oconomowoc.
The five-story "Fowler Lake Village" building is planned for the corner of St. Paul Avenue and East Pleasant Street, just off Oconomowoc's main drag of Wisconsin Avenue. It would have 50 condo units, with prices starting at $299,900....
...more

Notes:
---
The Milwaukee Common Council voted this week to move forward with the designs submitted for the Couture project on Milwaukee's lakefront, giving the project final approval.
The developer Rick Barrett (no relation to Milwaukee Mayor Tom Barrett) said in a statement to TODAY's TMJ4 today:
"We are thrilled to continue moving forward with The Couture. We`re counting down the days until groundbreaking when we can continue to improve Milwaukeeans' access to the lakefront, create thousands of new jobs and add a signature building to our skyline."
...more
---
MILWAUKEE, WI -- Milwaukee-based insurance giant Northwestern Mutual is reportedly on record to make "hundreds" of job cuts by Friday.
According to media reports, Northwestern Mutual reportedly will inform employees before the end of the fiscal first quarter on March 31, CEO John Schlifske told employees during a town hall session in February.
As of Thursday morning, there have not been
any mass layoff notices
posted by the Wisconsin Department of Workforce Development related to any activity by Northwestern Mutual...
...more
---
GREEN BAY - County and university leaders are pitching a new location for a $15 million science and technology center planned in Green Bay.
Talks have begun to build the proposed Brown County STEM Center at the University of Wisconsin-Green Bay, rather than at the former county mental health center site. County Executive Troy Streckenbach and UWGB Chancellor Gary Miller are driving the proposed change.
...more
---
The Milwaukee-area apartment market wasn't the only real estate sector to benefit from continued job growth and household formation in 2016. The optimistic employment outlook, together with an influx of millennials who, according to Gallup, are spending more on nonessentials, has benefitted the local retail market as well. It's a trend that we expect to continue in 2017...
...more
---
DuraTech Industries Inc., which provides high-quality custom label printing services for customers worldwide, is breaking ground on a $7.5 million, 47,300-square-foot, expansion to the company's manufacturing facility in La Crosse,
Wisconsin
.
The addition is expected to be completed in January 2018 and create at least 50 jobs over the next four years "We are excited to get started on this world-class, two-story addition," said DuraTech President Peter Johnson. "It will streamline our process flow, thus saving hundreds of labor hours each year. It will also house two clean rooms for our high-speed printing presses and will have additional capacity to grow in the upcoming years."
...more
---
OSHKOSH – The Oshkosh Common Council signed off on a plan Tuesday to turn a vacant industrial site on Marion Road into apartments for college students.
Annex Student Living, an Indianapolis-based developer, plans to rework a hobbled site into a four-story apartment complex aimed at University of Wisconsin-Oshkosh students. The council unanimously approved a development plan and re-zone request for the property, which once housed Lamico Inc., a manufacturer of wooden crutches that shuttered in 2011 after 48 years in business.
...more
---
The conference center and adjacent hotel that city of Brookfield officials have been working to develop is planned for a 9 acre site, previously owned by Sears, in the Brookfield Square Mall parking lot.
In addition, Chattanooga, Tennessee-based CBL & Associates Properties Inc., the owner of Brookfield Square, is developing plans to eventually convert the Sears store space at the mall into a 40,000-square-foot entertainment center space and a 45,000-square-foot movie theater....
...more
---
It wasn`t exactly turning swords into plowshares, but when a Milwaukee apartment developer in 1961 found the buried remains of a secret Prohibition-era distillery, he decided to make the most of it.
William A. Eschenburg, a Milwaukee consulting engineer, planned to build a 16-unit apartment house on the site of an old duplex at 833 N. Hawley Road. When his crew razed the duplex to make way for the development, they found, buried behind the house, two reinforced concrete rooms, complete with old barrels, a still and other booze-making paraphernalia.
...more

Notes: Cool...
---
Our Current Publications:
...more
---
FINANCING & GRANTS
Brownfield Grants: Grants to local governments, businesses, non-profits and individuals for developing commercial and industrial sites that have been adversely affected by environmental contamination.
Brownfield Site Assessment Grant: Grant funds to approved projects to assist local governments with conducting initial environmental assessment and demolition activities on an eligible abandoned, idle or underutilized industrial or commercial site.
Business Opportunity Loan Fund: Financing options ranging from loans to loan guaranties for businesses making investments to expand in or relocate to Wisconsin.
Capacity Building Grants: Grants to assist local and regional economic development groups to create an advanced economic development network within Wisconsin.
Capital Catalyst: Matching grants to seed funds managed by local communities and other eligible entities to provide capital to high-growth startups and emerging growth companies.
Community Development Investment Grant: Financial support for shovel-ready projects with particular emphasis on downtown community driven efforts that deliver significant, measurable benefits in job opportunities, property values, and/or leveraged investment by local and private partners.
Global Business Development Grants: Grant funding to support the growth and expansion of exports by Wisconsin companies.
Idle Industrial Sites Redevelopment: Highly competitive program offering grants to Wisconsin communities for the implementation of redevelopment plans for large industrial sites that have been idle, abandoned or underutilized for at least five years.
Industrial Revenue Bonds: A unique type of revenue bond organized and issued by a state or local government, the proceeds of which are directed to a private, for-profit business.
Seed Accelerator: Provides grants to eligible communities and other organizations to support a pre-seed business model program that incorporates training, mentoring and financial assistance to entrepreneurs in their area. Grant funds may be used as seed capital for companies in the accelerator, as well as for costs associated with initiating the accelerator program.
Special Project Loan Fund: Loans or loan guarantees to eligible companies preparing for future growth; diversifying operations, markets or product lines to increase competitiveness; or preparing a project site for future commercial development.
Technology Development Loans: Flexible lending program designed to assist high-tech startup and emerging growth companies in financing the development and launch of innovative products and services.
TAX INCENTIVES
Business Development Tax Credit: Provides refundable income tax credits that can be earned based on jobs, capital investment, training and the location or retention of corporate headquarters.
Capital Gains Investment Incentives: Capital gains on funds invested in qualified Wisconsin businesses are completely exempt from the capital gains tax after the investment has been held for five years. Capital gains on existing investments which are sold in order to generate funds for investments in qualified Wisconsin businesses are deferred so that they are not taxed at the time they are invested in the Wisconsin businesses.
Development Opportunity Zones: Non-refundable tax credits for new and expanding businesses in the cities of Beloit, Janesville and Kenosha to assist with capital investment and the creation and retention of new, full-time jobs.
Enterprise Zone Tax Credit: Refundable tax credits for new and expanding businesses that can be earned based on job creation, job retention, training, investment and Wisconsin supply chain expenditures.
Historic Preservation Tax Credit: State income tax credit for 20% of the qualified rehabilitation expenditures for eligible buildings.
Job Creation Deduction: Companies can take an exclusion from income if they create jobs in Wisconsin of $4,000 per employee for small businesses and $2,000 per employee for larger businesses.
Manufacturing & Agriculture Credit: Available to individuals and entities for taxable years that begin on or after January 1, 2013, for manufacturing and agricultural activities in Wisconsin. The credit is a percentage of "eligible qualified production activities income." The credit is calculated by multiplying eligible qualified production activities income by one of the following percentages.
For taxable years beginning after December 31, 2012, and before January1, 2014, 1.875%
For taxable years beginning after December 31, 2013, and before January 1, 2015, 3.75%
For taxable years beginning after December 31, 2014, and before January1, 2016, 5.526%
For taxable years beginning after December 31, 2015, 7.5%
For individuals, the credit is limited to the amount of income tax paid on the income from which the credit is based. For a corporation, eligible qualified production activities income is the lesser of:
eligible qualified production activities income,
income apportioned to

Wisconsin

, or
income taxable to

Wisconsin

as determined by combined reporting law, if the corporation is a member of a

Wisconsin

combined group
Property Tax Exemptions: Machinery and equipment used in manufacturing is exempt from personal property taxes. Manufacturer and merchant inventories are exempt from personal property taxes. Certain waste treatment facilities owned by utilities, manufacturers, and commercial businesses used for the treatment of industrial waste materials are exempt from general property taxes.
Qualified New Business Venture (QNBV) Program: Helps drive investment to innovate early-stage Wisconsin companies by allowing investors to claim a 25% tax credit on the amount they invest into a QNBV-certified business.
Research and Development Tax Credit: An R&D credit is available to corporations, sole proprietorships and pass-through entities equal to 5% (10% in some cases) of the excess of qualified research expenses for the current year over a base amount.
Sales Tax Exemptions: Wisconsin sales tax does not have to be paid on the following:
Machinery and equipment used by a manufacturer in producing tangible personal property.
Tangible personal property that becomes an ingredient or component of another product in the manufacturing process.
Tangible personal property that is consumed or loses its identity in the process of manufacturing tangible personal property.
Machinery, equipment and tangible personal property used in research by companies that are engaged in manufacturing or biotechnology.
Fuel and electricity used in manufacturing.
WORKFORCE DEVELOPMENT
Apprenticeship Completion Award Program: Offers employers, adult apprentices and sponsors a 25% reimbursement (up to $1,000) for instruction costs, including tuition, books, materials and other course fees.
ExporTech: Export acceleration program to help Wisconsin companies expand their global market reach through targeted export strategy development and execution.
Industry Development: WEDC's Division of Business and Industry Development delivers customized solutions—technical and financial—to established business associations, consortia and industry cluster organizations in order to create favorable conditions for expanding existing Wisconsin industries and attracting new companies to priority industry sectors in Wisconsin. The division also supports minority business development by working with and providing resources for revolving loan funds and technical assistance to minority business development groups.
Veteran Grant Program: Offers employers a state grant of up to $10,000 over four years for hiring and retaining eligible veterans.
Wisconsin Fast Forward: Makes $15 million in grants available to employers to develop and implement innovative and collaborative customized training solutions for skilled workers.
...more

Ken Notes: I ran across this and thought I would add links as time permits. Hope it helps...
---
Start Week: 13 - Query String:SELECT * FROM wdn WHERE `issue` > 13 and volume = 5 OR `issue` > 90 ORDER BY sortorder