---
---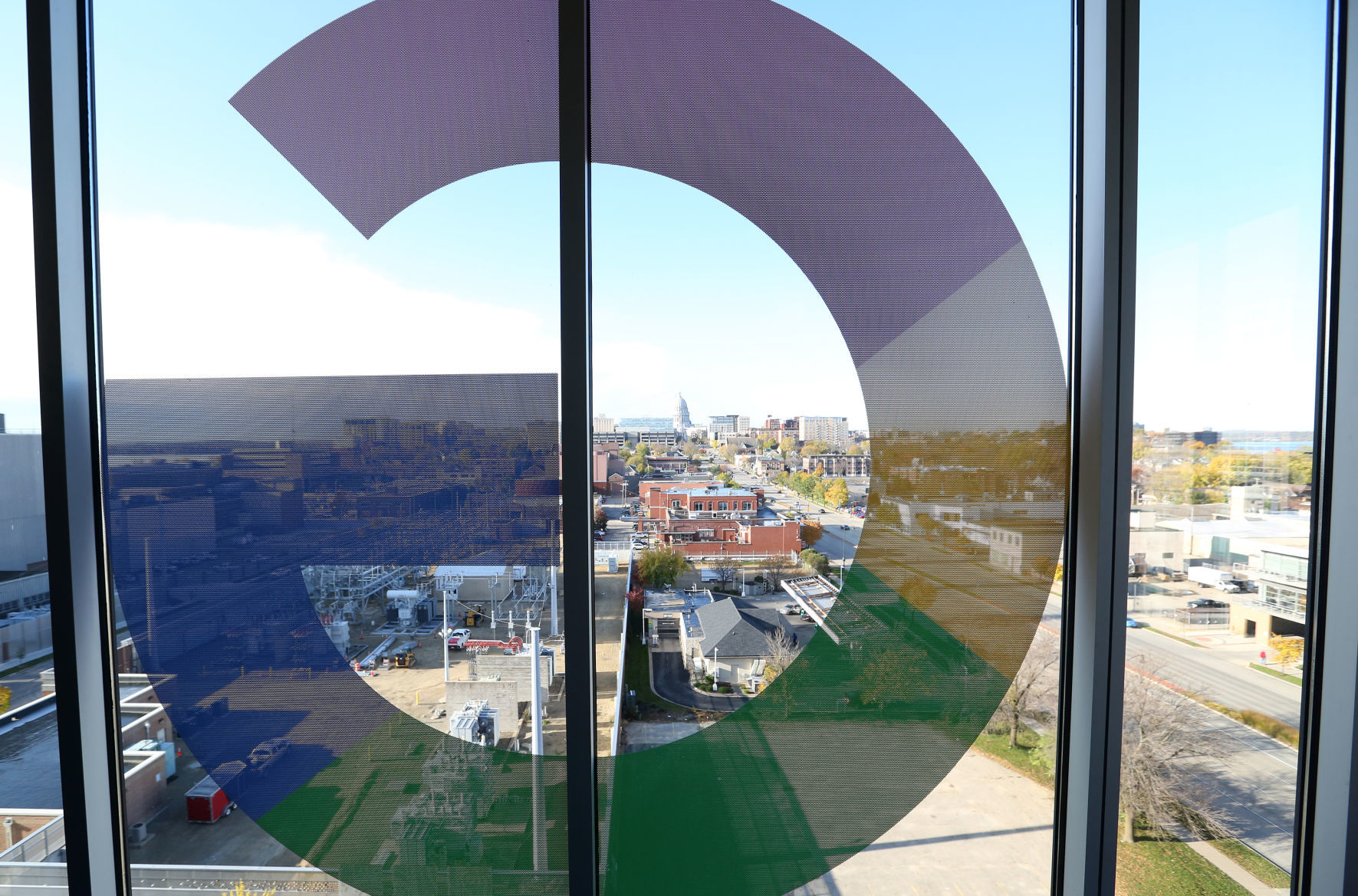 High above East Washington Avenue with sweeping views of iconic Madison landmarks, more than 100 Google employees celebrated the opening of their new office space Friday.
Google came to Madison in 2007 and has grown from an employee base of three engineers to about 100 people who work on advanced development for hardware and systems software that powers the tech giant's data centers. One floor of the new office space pays homage to Madison with Frank Lloyd Wright wall hangings and features panoramic views of the lakes and Capitol Building...
...more
---
A great conversation with Aaron Popkey on the stadium renovation, Titletown development, a new Partnership with Microsoft, and the Packers charitable efforts.

The project is now entering a new phase bringing living options to the area. A packer fans retirement dream come true.
Listen to all the shows at the link....
...more
---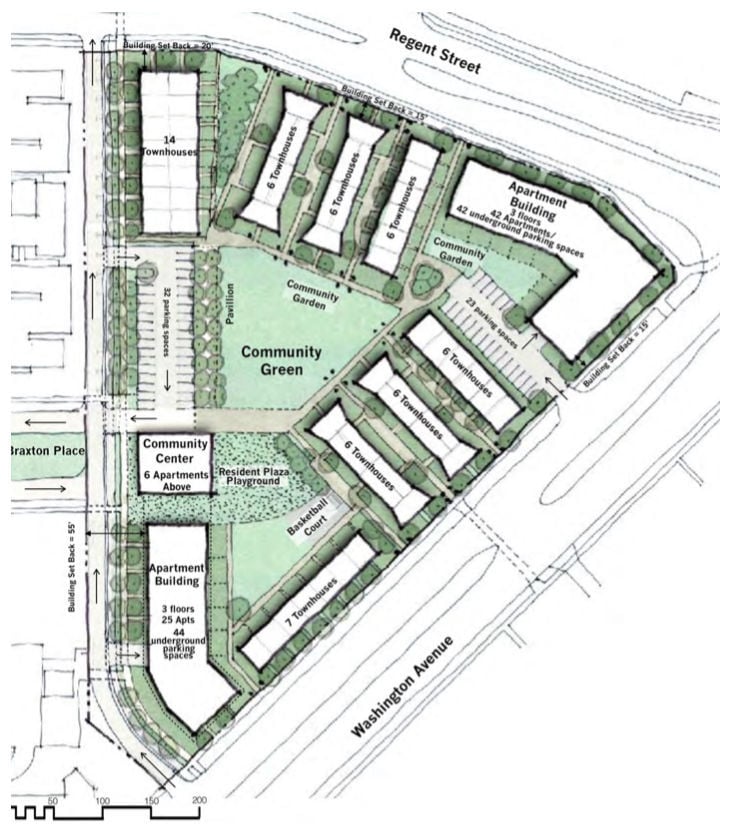 Madison's Triangle Neighborhood was once home to the Greenbush Neighborhood, a vibrant mix of Italian, Jewish and black families. But The Bush, as it was called, was demolished decades ago in the name of progress and redevelopment, displacing residents. Bayview's affordable apartments and townhomes were eventually built in its place.
Now, the area is poised for development again, and this time, community input has been a critical piece of the plan.
...more
---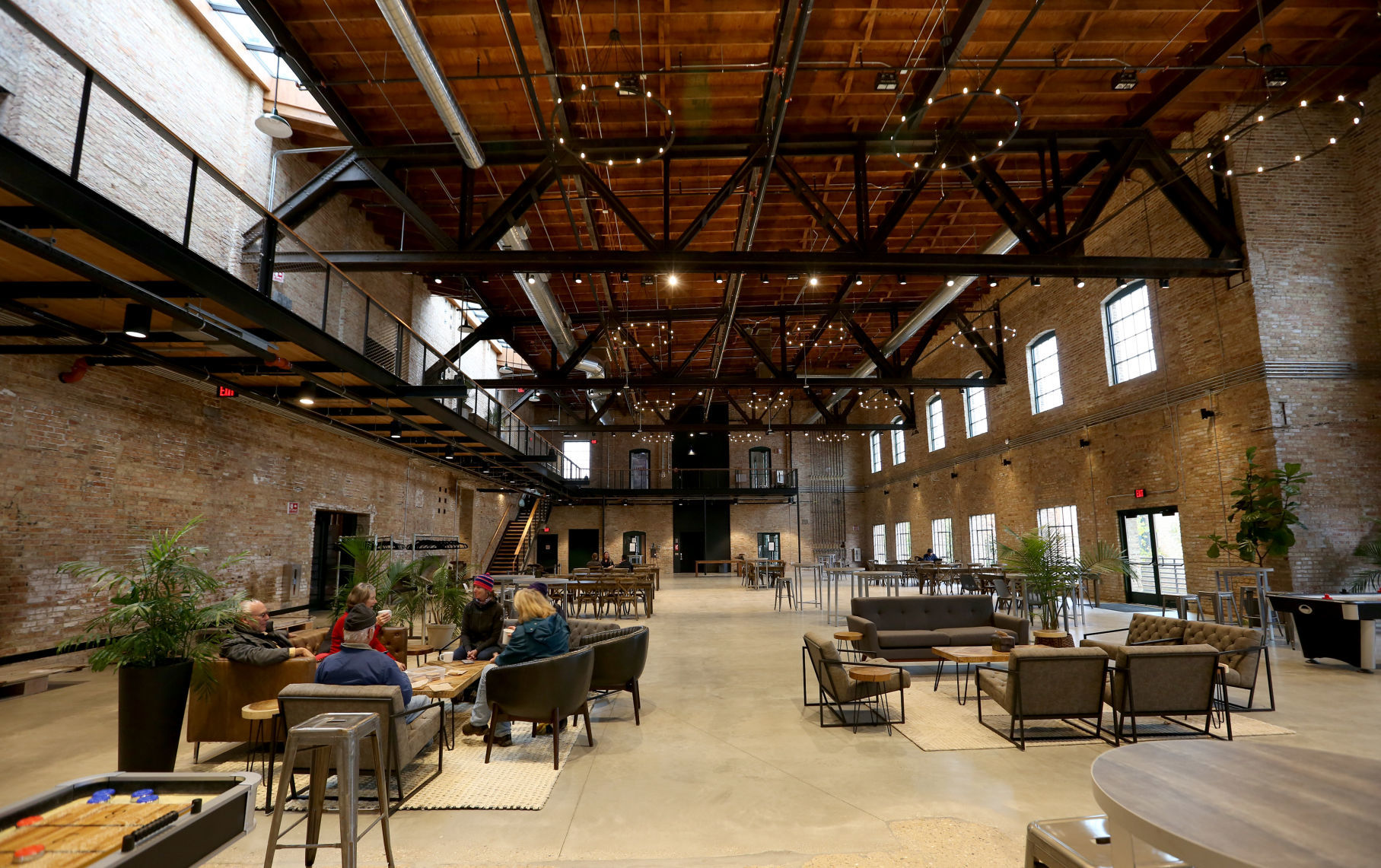 Where there was once a dilapidated, crumbling landmark of a building on Madison's east side, now stands the renovated Garver Feed Mill that houses a group of local business owners who feel united in a spirit of entrepreneurship.
The 113-year-old mill was once a sugar beet processing facility that was critical to Madison as a major industrial center. For years, the iconic structure stood in disrepair. Four years after the city first reached out to developer Baum Revision in 2015, Garver Feed Mill's doors are open to the public.
"It feels like something has re-emerged out of the rubble, literally," said Megan Grace, creator of Perennial Yoga and the plant-based Surya Cafe. "There's so much curiosity and fascination with the building." ...

...more

Ken Notes: Congrats, it has been fun writing about this for the last decade. A great project for a great community...
---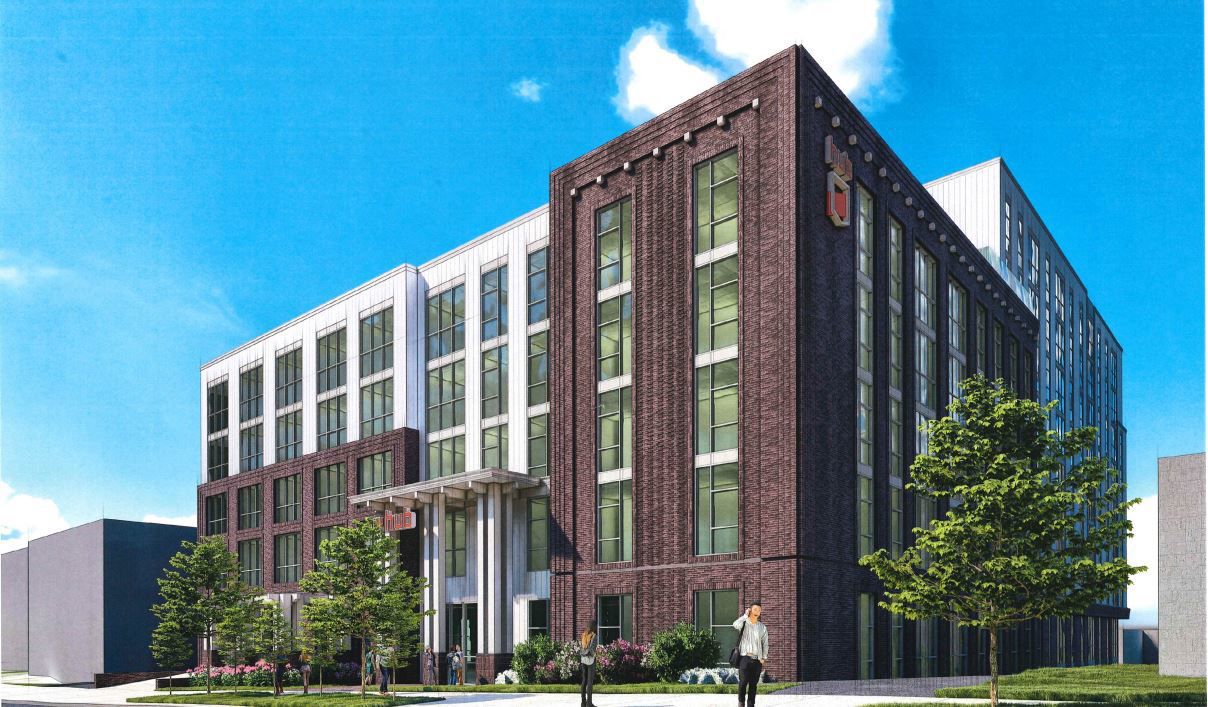 Continuing an upscale student housing boom, a developer is proposing a seven-story, 124-unit tower with a rooftop swimming pool amid the fraternities and sororities that line historic Langdon Street.
But the proposal is raising questions about how the building's modern architecture fits on the street, parking and security.
Core Spaces, based in Austin, Texas, and Chicago, is proposing the new Hub II housing on the site of The Langdon Apartments, a massive, seven-story cream and brown brick structure that sat vacant at 126 Langdon St. for a decade before it was demolished this summer...
...more

Ken Notes: Langdon is a zoo, but it is not their zoo to fix. They are just providing another Animal House. I know I am not politically correct here but I do like the analogy and film reference. To those I have offended I apologize in advance, but hey walk down Langdon on a Friday night (something I actually enjoy doing) and tell me I am wrong...
---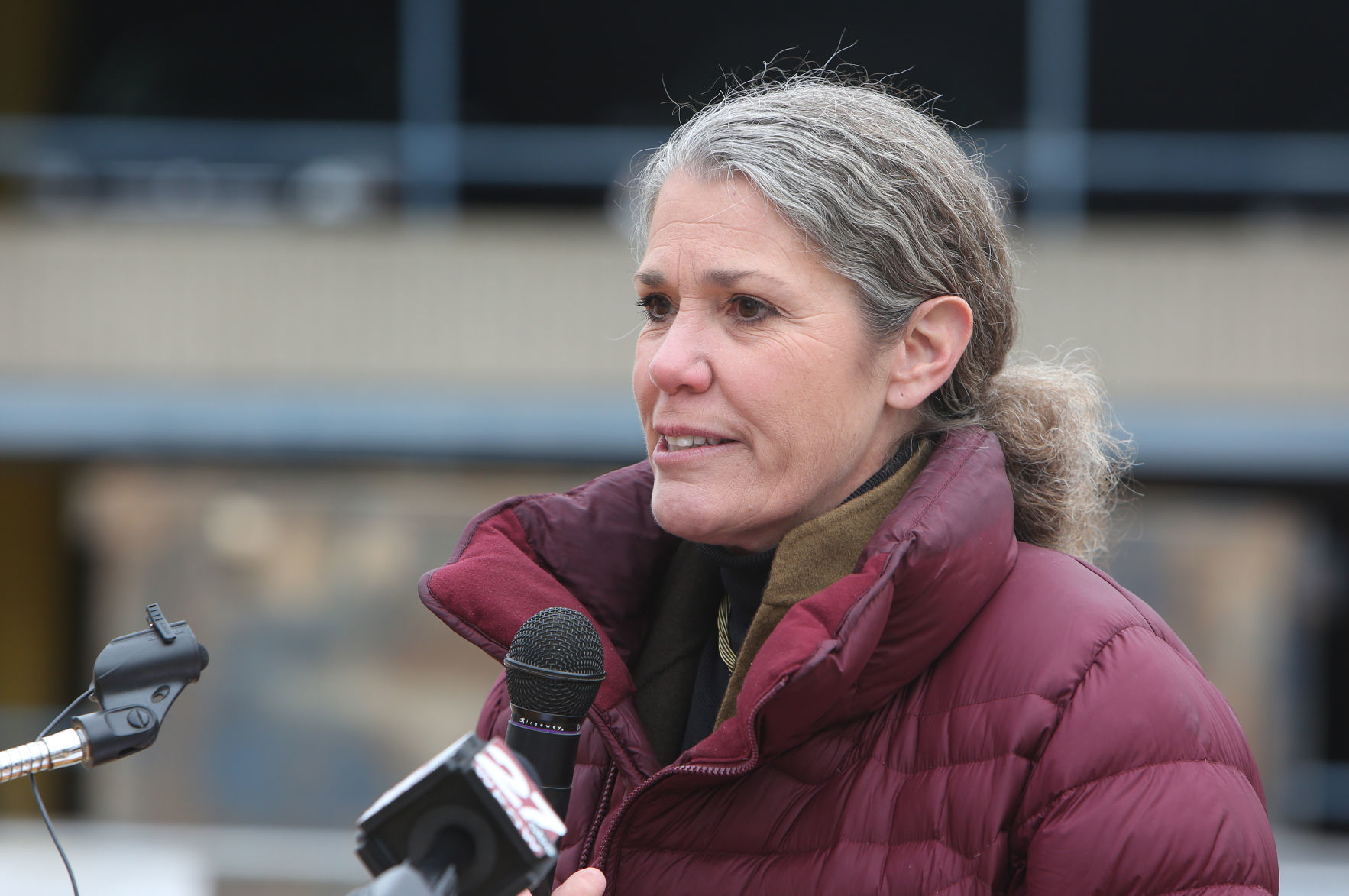 After a national search, Madison has three finalists to lead its Planning, Community and Economic Development Department, one of the city's key management positions....
...more

Ken Notes: Looks like good choices...
---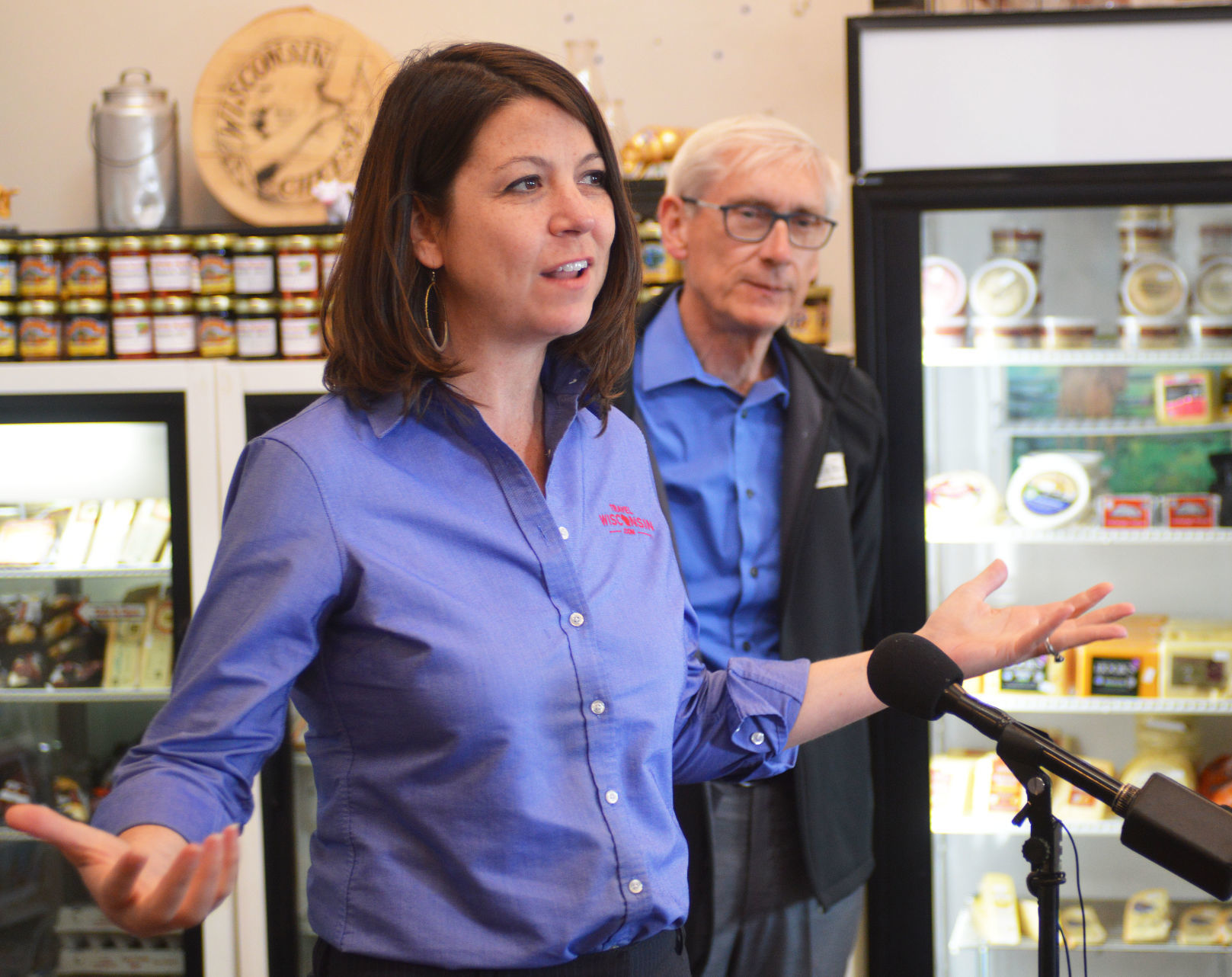 Wisconsin Tourism Secretary Sara Meaney says she wants to see more state dollars for a marketing campaign tied to the 2020 Democratic National Convention in Milwaukee.
But eight months out from the event, she's not saying how much funding the agency needs — or what her plan is for spending it.
In the meantime, she said the department is also exploring possible private-public partnership options in the tourism and brand spaces across the state to aid in promotional efforts and "help tell that Wisconsin story." She declined to share details about potential partnering organizations...

...more

Ken Notes: The KEY to making the DNC event good for Wisconsin will be to control the message and present the good things we have to offer. Get people like Tom Still, A spokesperson from WARF, and WEDC, Tourisim, and even me to be on call to respond to any inquiries or stories. Armed with a set of talking points about communities working together inclusive companies and neighborhoods, great success stories, and opportunities to thrive, have the message ready. Every major company should use the bright lights to promote their services and products.

I promise the Verge, NYT and others will be here to tell another story. They will look for the conflicts and failures, they will use this to further their causes. It is one !@#$$$$ week then we can return to the trenches after the press trucks roll out.
---
SCS - At the forefront of sustainable environmental solutions for over 40 years and ...A sponsor of Wisconsin Development News
---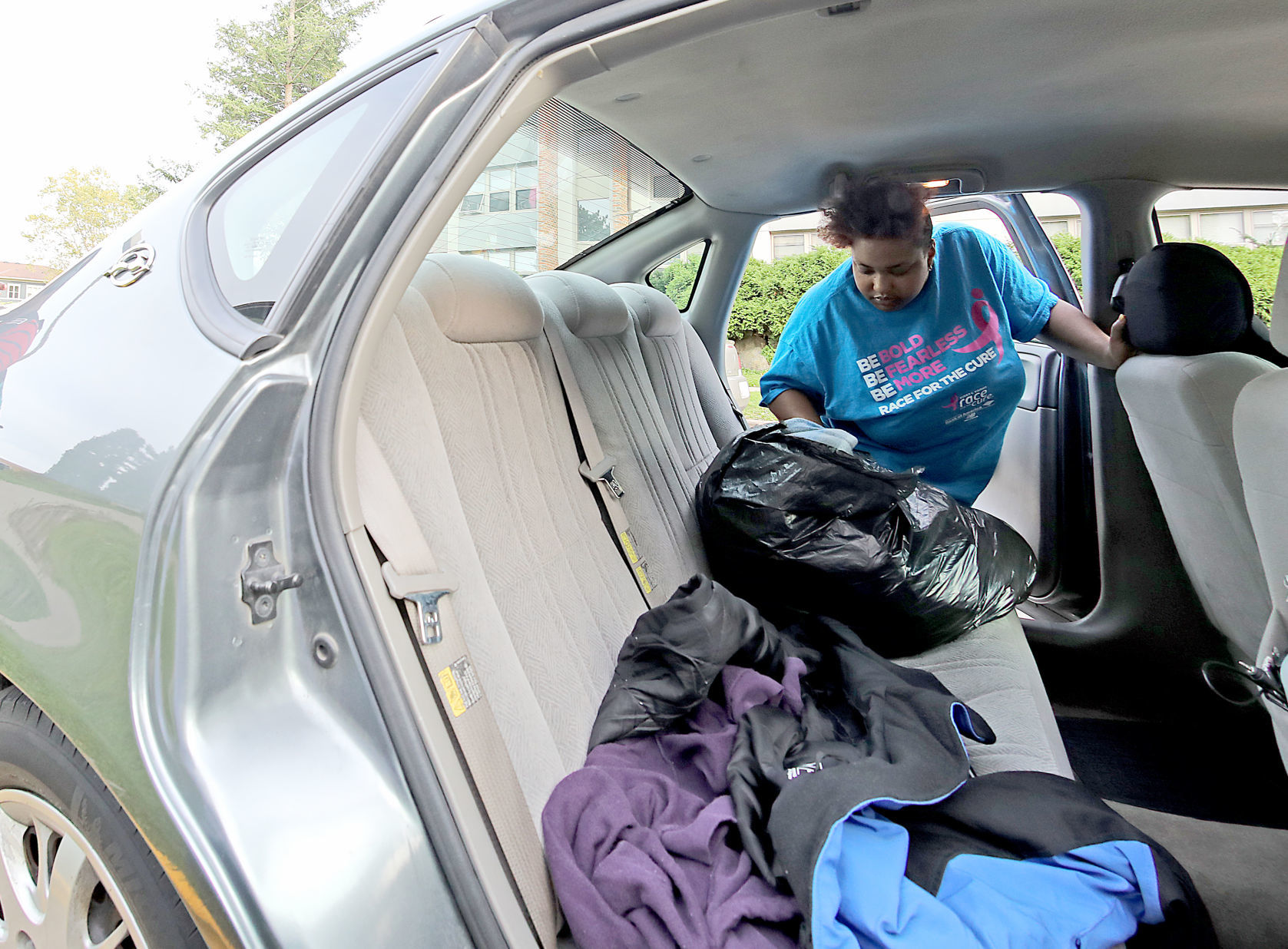 Jim Wheeler: In my 27 years as a Madison police captain and now as a volunteer for the United Way of Dane County, I know how essential it is to address family stability and its biggest disrupters. Strong families make strong, safe and thriving communities.
I volunteer with United Way because its evidence-based strategies are working...
...Here's how the United Way and its partners are solving the problem:
By providing direct access to affordable housing. This means moving low-income families with barriers to housing directly into apartments they can afford, and working with developers to get more affordable workforce housing built.
By providing quality case management. This means partnering with upwards of 2,000 families a year to identify goals and to plan and support them.
By strengthening landlord-tenant relationships. This includes eviction prevention and advocating for families on both sides of the housing process through one-on-one conversations with landlords and property managers.
By believing in the potential of families and unleashing their ability to achieve self-sufficiency and thrive.
In 2018, we invested in more than 4,500 local individuals and families in our housing work alone, who are now on paths out of poverty...
...more

Ken Notes: WELL SAID! I would add that we should look at some non-traditional models as well. Micro houses (like in Milwaukee for homeless vets), Co-living and tiny apartment units, and more should be a PART of the mix. Also we should stress the importance of integrating our efforts into mixed income neighborhoods. Finally I like the Habitat model of ownership. Mental healthcare also need to be a part of the solution... I see a radio show on this in the near future, have somthing to say call me - 608.334.2174....
---
Throughout the 1990s and well into the 2000s, biotechnology seemed to be the only "tech" in Wisconsin when it came to startups and other emerging companies.
And why not? The state was and continues to be a hotbed for genomics, personalized medicine, stem-cell research and assay tests used for pharmaceutical testing, laboratory medicine and more. It was a specialty consistent with the state's academic research base in Madison and beyond.
Without diluting those life sciences sectors, others have risen. Medical imaging and medical devices were quick to follow biotechnology as related "cousins" in the sense both revolve around health care. Growing slowly at first but expanding rapidly in the last 10 years was health information technology, led by Epic Systems and its game-changing influence on digital health...
...more

Ken notes: Good points Tom. But bio is putting us on the map, so we need to do a marketing campaign - Wisconsin Come for the Bio and stay for the brilliance...
---
Is Wisconsin really a national model for manufacturing policy, and is that due to former Gov. Scott Walker?
The Institute for Reforming Government published a paper earlier this month attributing manufacturing sector growth to Walker's policies. Walker, who earlier this year was named national honorary chairman of the institute, was governor from 2011 to 2019 and led the state as it recovered from the depths of the Great Recession.
Given this is Manufacturing Month, USA TODAY NETWORK-Wisconsin looked at the Institute`s claims in light of the latest data and expert opinion....
...more

Ken Notes: Good read and great links to much data on Wisconsin and the region. Nusaiba Mizan, of the Green Bay Press-Gazette digs deep to test the claims and presents great insight...
---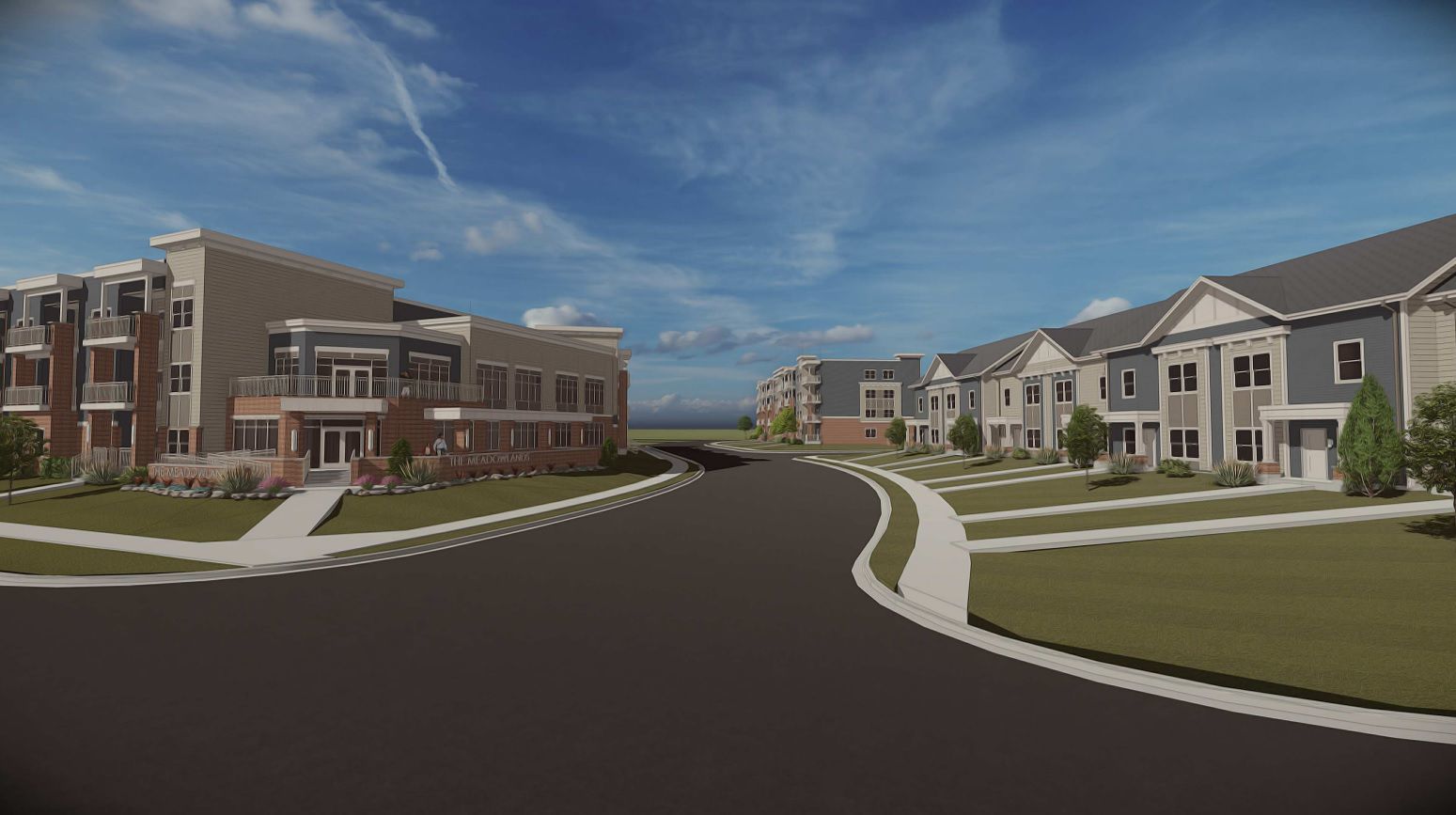 The Meadowlands, a workforce housing project, was approved by the Madison Plan Commission Monday night in spite of neighborhood opposition and the area's alder — Lindsay Lemmer of District 3 — voting against it.
The Meadowlands is slated for 6810 and 6834 Milwaukee St., 1 and 45 Windsor Drive and 6815 Advantage Drive, east of Interstate 94 and near Door Creek, on the eastern edge of Madison...

...more
---
South Wisconsin facility expected to create up to 400 new jobs
MILWAUKEE, Nov. 14, 2019 /PRNewswire/ -- The Kroger Co. (NYSE: KR), America`s favorite grocer, and Ocado (LSE: OCDO), one of the world`s largest dedicated online grocery retailers, today announced Pleasant Prairie, WI, as the sixth location for a Customer Fulfillment Center (CFC).
"Kroger is incredibly excited to construct one of our industry-leading Customer Fulfillment Centers in Pleasant Prairie, WI, in relationship with Ocado to bring fresh food to our customers faster than ever before," said Robert Clark, Kroger`s senior vice president of supply chain, manufacturing and sourcing. "Through our strategic partnership, we are engineering a model for the region, leveraging advanced robotics technology and creative solutions to redefine the customer experience for our customers in Wisconsin and Illinois."...
...more

Ken Notes: I like Missy Hughes statement, "Wisconsin`s excellent transportation infrastructure, educated and highly-skilled workers and strong communities make our state the clear choice for businesses like Kroger and Ocado that are looking to grow. We look forward to working with them, the Kenosha Area Business Association and Pleasant Prairie to move this project forward."

Note she mentions value of infrastructure, communities and workforce before talking grants and loans. A subtle but important distinction....
---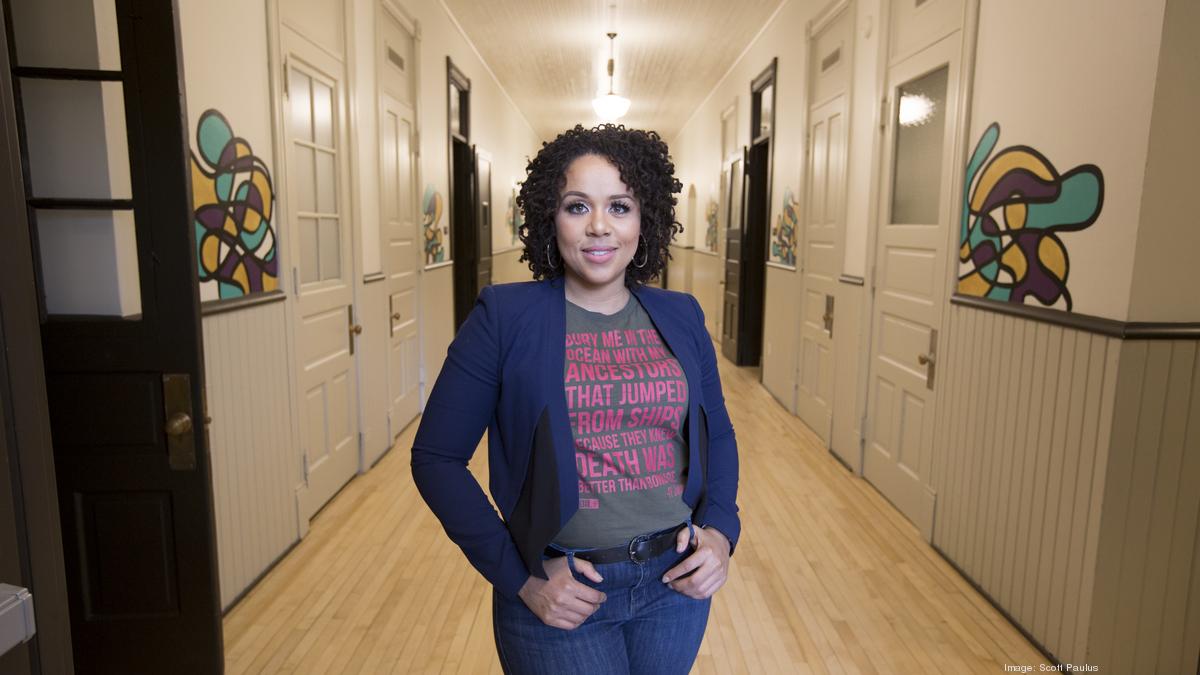 ...more

Ken Notes: She has done some very very cool projects... Let her know her website is down or needs work...
---

We will power our communities and empower cooperative members
to improve the quality of their lives.
...more
---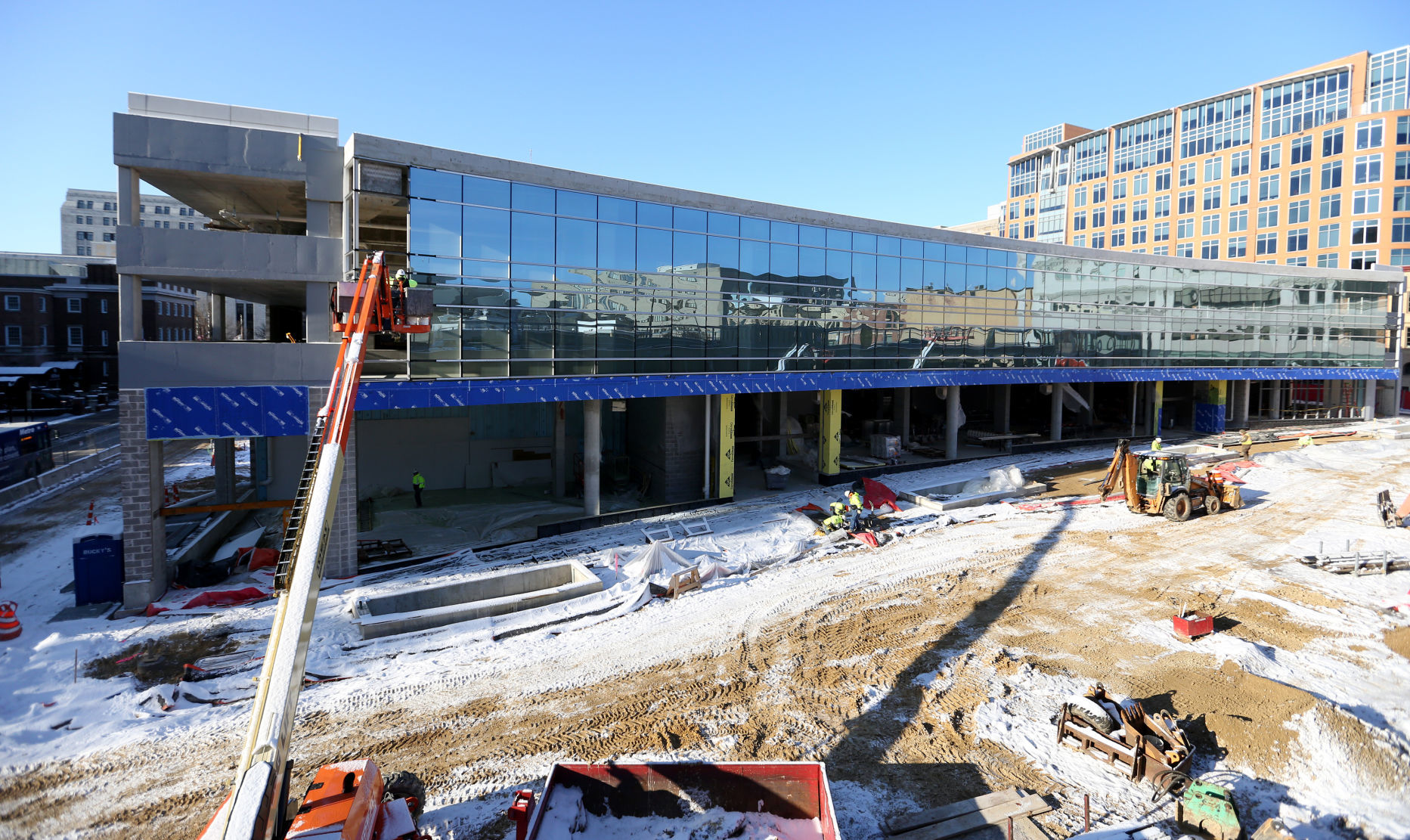 Negotiations between a city staff team and Stone House Development over a proposal to build an apartment complex at Judge Doyle Square with affordable housing units scattered throughout the building are complete.
The housing proposal is part of the Judge Doyle Square redevelopment project and will be built on top of an underground parking garage under construction. Stone House Development's project and the newly named Wilson Street Garage are located on Block 88 behind the Municipal Building.
...more
---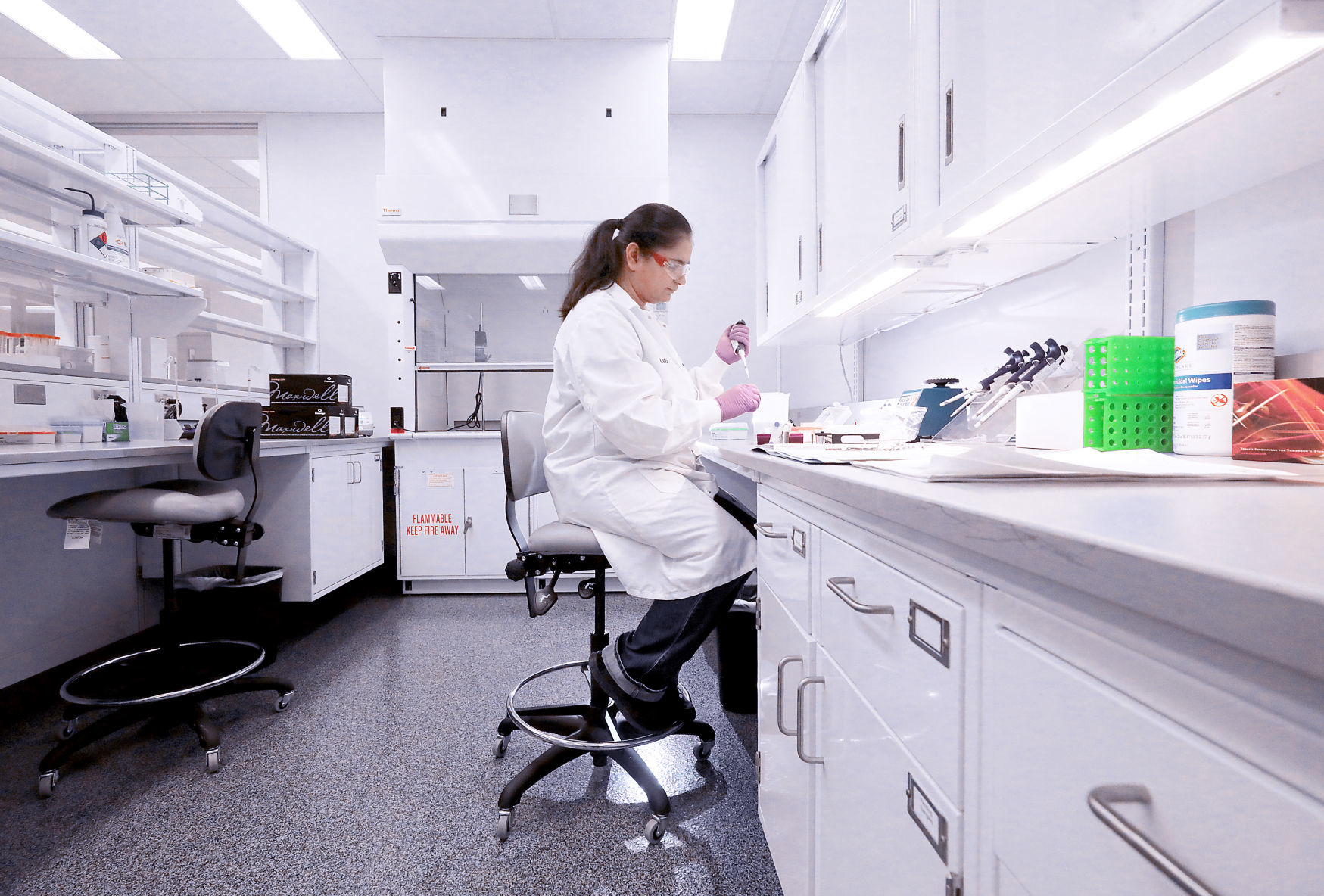 A genetic test developed by Promega Corp. could help doctors decide which patients get a widely used cancer drug, following a collaboration announced Wednesday by Promega and drug maker Merck.
The development, pending federal approval, is expected to propel Promega's growth and account for 10% to 20% of the company's business in five years, Promega CEO Bill Linton said. Promega has 1,682 employees, including 1,055 at its Fitchburg headquarters.
"It's something that we think is transformational in the field of human therapy and specifically cancer therapies," Linton said.
...more

Ken Notes: Madison could become the World hub for genetic testing!
---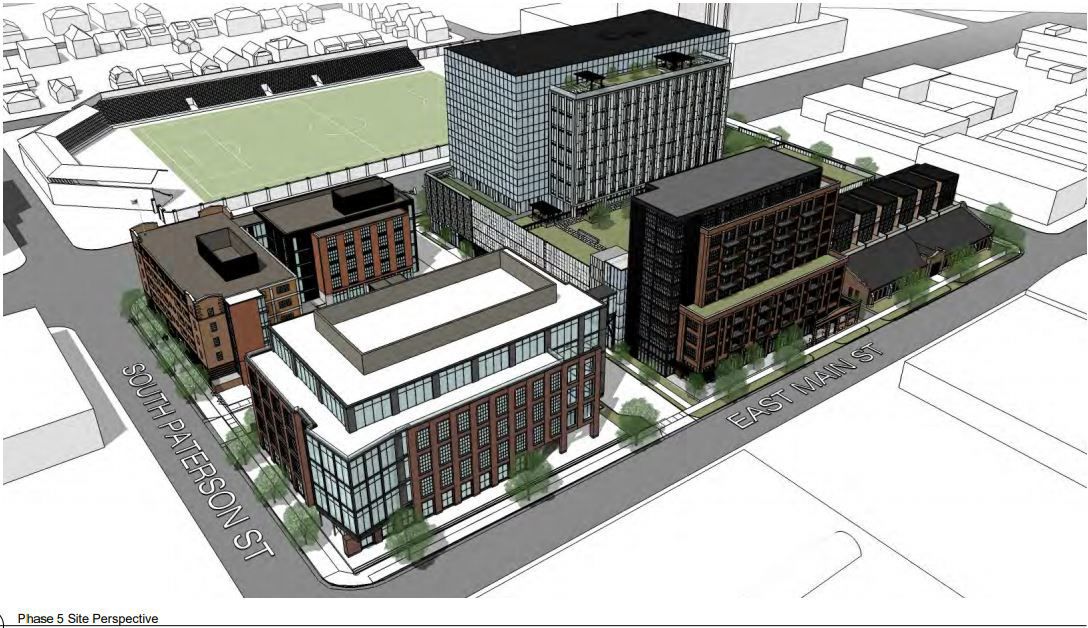 Developer Curt Brink is proposing a five-story office building as the next phase of his massive Archipelago Village rising across the street from Breese Stevens Field in the 900 block of East Washington Avenue.
The Wisconsin Housing and Economic Development Authority would relocate its offices from 201 W. Washington Ave. to the top three floors of the new office building to be located at the corner of East Main and South Paterson streets.
...more
---
MADISON, Wis. - The parent company of MillerCoors has announced a major revitalization plan Wednesday morning.
The company plans to drop "Miller" from its brand name along with the word brewing, as it looks to expand beyond beer. It will be now known as Molson Coors Beverage Company, with the official name change going into effect Jan. 1, 2020...
...The company will close its Denver office and make Chicago its North American commercial headquarters. It will move all functional support roles to Milwaukee, according to the Milwaukee Business Journal....
...Speaker Robin Vos, R-Rochester, released the following statement on the changes:

"I would like to thank MillerCoors for expanding its workforce in Wisconsin and its continued commitment to the state. Governor Evers also should be commended for following through on income tax credits that Governor Walker and the Wisconsin Economic Development Corporation authorized or the company in 2017. It`s good to see the governor is beginning to understand the importance of providing incentives to help spur business and job growth," Rep. Vos said in a statement...
See Also:

...more

Ken Notes: I also applaud the move. I do question whether this is the correct platform to take a poke at the new Governor. Didn`t we loose the corporate HQ to Chicago not too long ago under a different administration.
---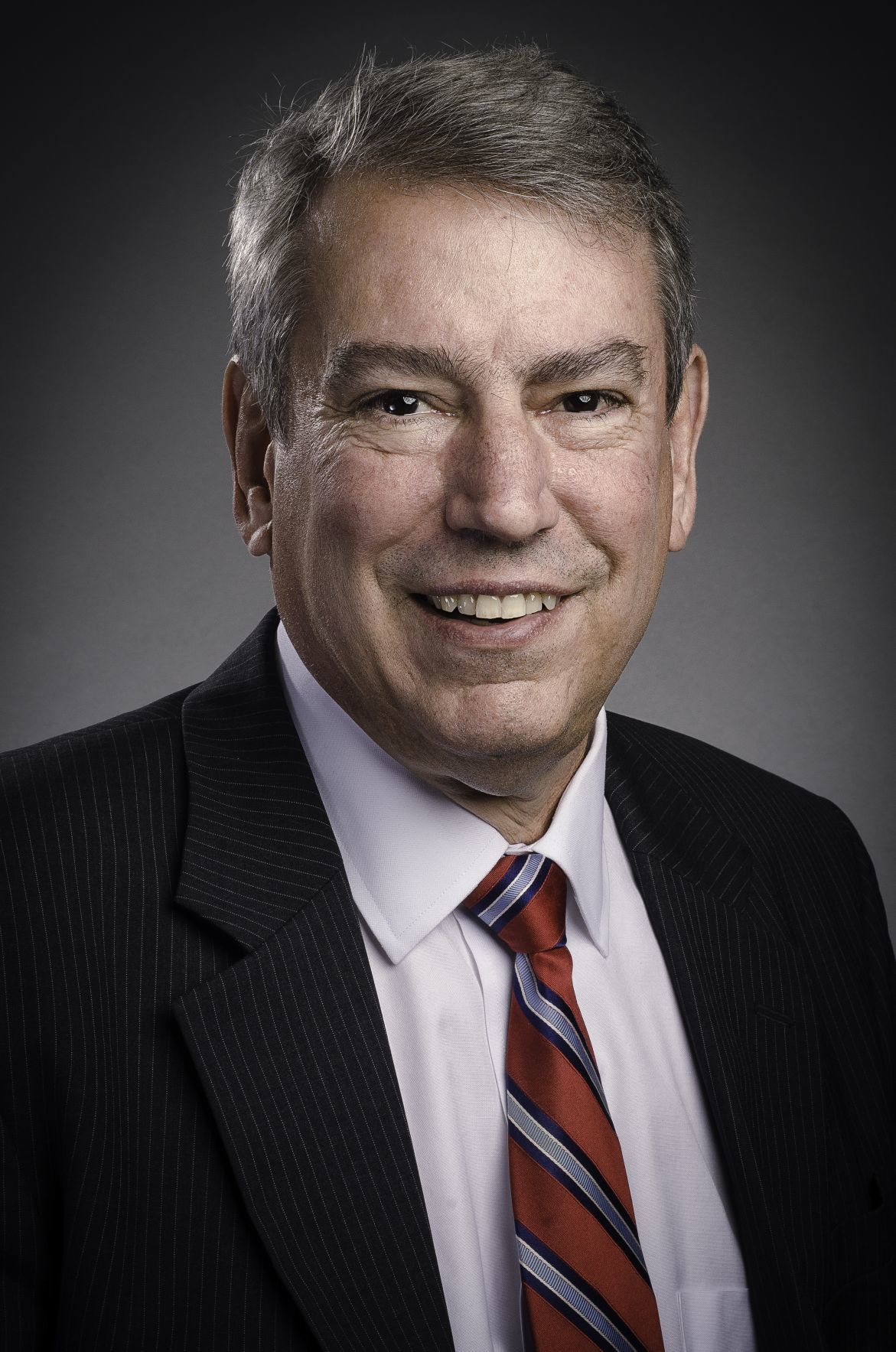 MADISON — Much like debunking an urban legend that seems to live on regardless of evidence to the contrary, the myth endures that Wisconsin is 50th among the 50 states in starting new companies.
That's despite the fact the Ewing Marion Kauffman Foundation hit the pause button on the annual report that placed Wisconsin at the bottom, year after year. Kauffman took a timeout to study its methodology and produced a different set of rankings last year.
While no one claims Wisconsin is tops among the states when it comes to startups of all descriptions, statistics collected by the state Department of Revenue paint a more comprehensive picture of how the state is performing...
...more

Ken Notes: We moving forward and there are some great startups in the works. I should also note Tom Still who wrote this has been instrumental in getting funding and support for Wisconsin startups...
---
Alliant Energy has announced a plan to bring 1 GW of solar online in the Badger state by 2023, which will provide the first steps towards the state's goal to reach 100% carbon-free energy by 2050.
Alliant Energy is going to increase the total installed solar capacity of Wisconsin 10-fold by 2023. The utility has announced its Powering What's Next plan, which includes expanding its Wisconsin solar energy generation by up to 1 gigawatt.
Alliant will be kicking off the upcoming development, at least we are to assume it is development as the company gave no reason to believe it would be in the market to buy any projects, with a 1 MW community solar development in Fond du Lac County. It will be the utility's first community solar project in the state. Alliant also shared that this project is not a part of the 1 GW in future development, so one could say that 1,001 MW is the real figure...
...more

Ken Notes: The real news is that they are doing this because it is cost effective to do so. More in WDNGreen.com on Monday....
---
Miron's comprehensive range of construction services are designed to meet the unique and diversified needs of our clients. Contact Us.
...more
...A sponsor of Wisconsin Development News
---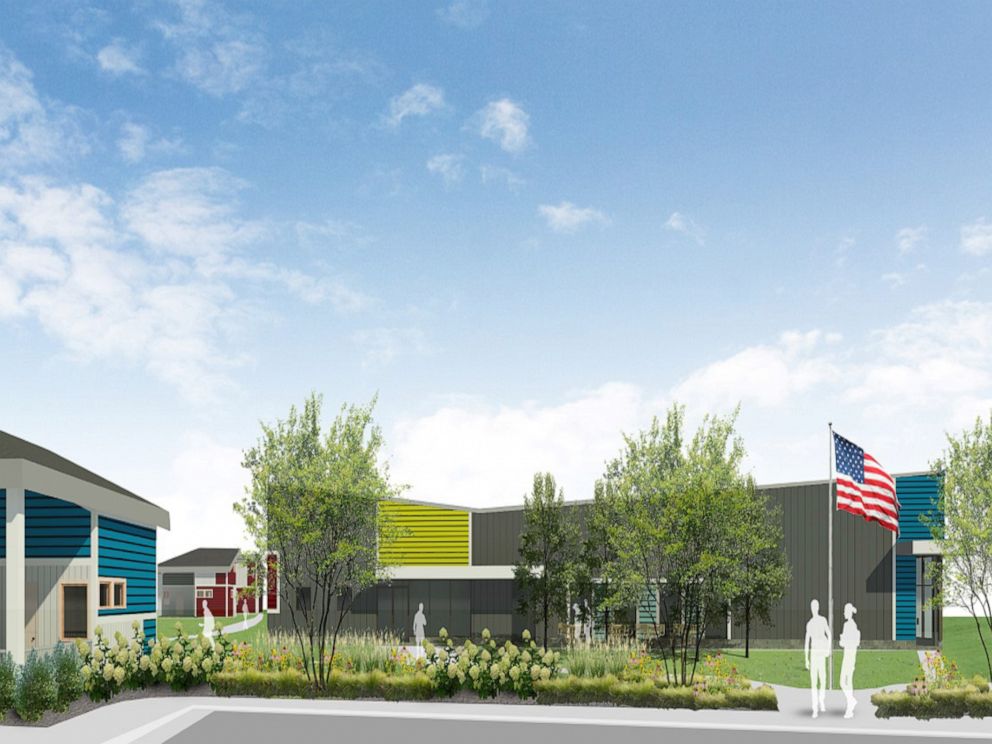 A 7-acre plot in Milwaukee will soon be turned into a village of tiny homes for veterans who are homeless or at risk of becoming homeless.

Mayor Tom Bartett signed off on a zoning authorization on Monday, in honor of Veterans Day, for the community.
Veterans Outreach of Wisconsin led the project, calling themselves a "homeless recovery program" and described the initiative as an effort to help struggling veterans get back on their feet...
...more

Ken Notes: Congrats, this is so much better that the shelters where vets with mental health issues or PTSD can feel threatened and insecure. Imagine every community in Wisconsin doing a small project like this one. Mot THE solution but it sure ticks a lot of buttons....
---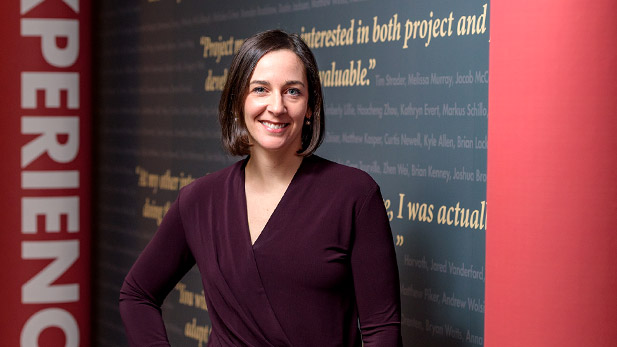 Chemical engineering alumna Elizabeth Hagerman is returning to her biotechnology roots as the first executive director of the University of Wisconsin Health's innovation initiative, the Isthmus Project.
In this new role, Hagerman will be responsible for the daily operations of Isthmus Project, located at UW's University Hospital in Madison, Wisconsin. The initiative provides a place for UW Health physicians, pharmacists, residents, nurses, staff, School of Medicine and Public Health faculty or others to seek support for their ideas and projects that aim to achieve better health outcomes. It also will help address problems facing UW Health patients, providers and the health system, and working with outside entities or entrepreneurs with innovations that could benefit the health system.
...more

Ken Notes: Congrats. Tis is another rung on the ladder to Madison becoming the Med Tech hub for the US...
---
Republican state senators have voted to oust Democratic Gov. Tony Evers` agriculture secretary, the first cabinet pick the chamber has rejected in at least three decades.
The chamber shot down Department of Agriculture, Trade and Consumer Protection Secretary Brad Pfaff`s nomination on a 14-19 party-line vote Tuesday, a move that came after Senate Majority Leader Scott Fitzgerald last week signaled Pfaff`s impending rejection when he urged Evers to withdraw the selection.
Pfaff drew the ire of Republicans after he targeted the Legislature`s powerful budget committee this summer over the release of farmer mental health funding. But Fitzgerald`s office pointed to other issues, including a proposed rule change for livestock siting operations that`s faced criticism — though DATCP on Friday announced it was postponing a plan to pursue the tweaks.
...more

Ken Notes: Attention Wisconsin reporters -- FOLLOW THE MONEY! There are dollars on the table for those opposing new siting rules, you may want to write about where it is coming from! This is politics at its worst!
---

Madison should choose a Milwaukee developer's proposed $41.3 million, mixed-use project with a grocery store and housing for a city-owned lot on South Park Street, a new city staff report says.
Rule Enterprises has proposed a first-phase $41.3 million, six-story project with a 30,000-square-foot grocery, 150 mixed-income housing units and a 345-space parking garage on the 3.5-acre site at 1402 S. Park St., which once held the now-demolished Truman Olson Army Reserve Center.
...more
---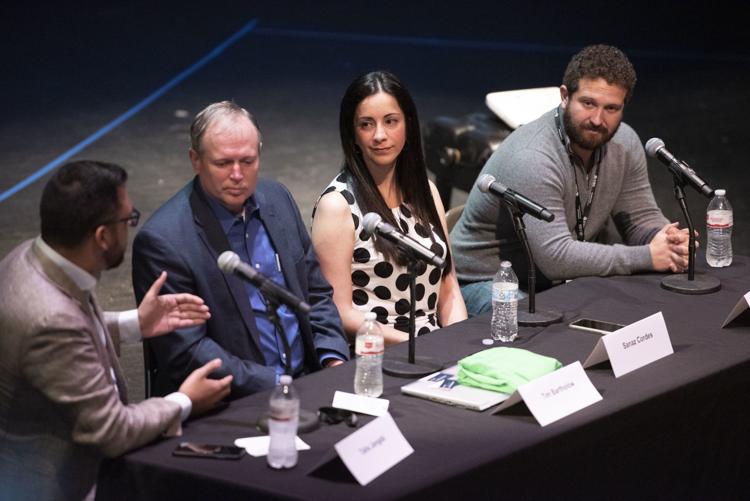 Thanks to companies like Epic Systems and a bevy of other startups, Madison is gaining a reputation as a hub of health care information technology.
At the Idea Fest, a panelist of entrepreneurs working in the health care IT space had a conversation about how that came to be, the role that Epic has played in developing the niche hub, the role that institutions like StartingBlock and 100state have played in the growth of the sector, and what it will take for health care technology to get to the next level in the area....
...more
---
"Founded in 1976 by George and Candy Gialamas, The Gialamas Company specializes in Class A Commercial Real Estate. Old Sauk Trails Park, is one of the most prestigious business parks in Wisconsin; containing numerous office buildings supplemented by restaurants, hotels, financial institutions, a childcare facility and a walking/jogging trail system....
...more
...A sponsor of Wisconsin Development News
---
New Glarus facility will give people with disabilities independence
Susan Wallitsch still tears up when she talks about Home of Our Own, a housing project she's been working to make happen for years.
Wallitsch and Mary Anne Oemichen met when their kids, Frank and Amy, respectively, were little. Both of their children have autism and are mostly nonverbal, so the two moms spent a lot of time talking about their kids' futures.
They knew there would come a time when they could no longer take care of their children at home and they dreamed of their kids having a safe, comfortable place to transition to. Two decades later, that dream is becoming a reality. The parents have teamed up with the Wisconsin Housing Preservation Corp., an affordable housing provider, to build Home of Our Own; the developers are set to break ground in November.
"We're on the brink of not only creating a place for our children to live that is going to be a good, wholesome, beautiful, safe place for them, but also it's not like anything else that exists out there," Wallitsch says. "I think it's what our disability communities really, really need."...
...more

Ken Notes: I just substitute taught for the Special Ed teacher in Albany, these kids and adults will thrive in a place like this. Congrats and let me know when I can volunteer some time...
---
Wisconsin is considering a bill that would clamp down on cigarette sales — both electronic and traditional — by raising the age for purchasing and using such products.
The surge in popularity of e-cigarettes, some of which have been linked to severe lung damage, has prompted more than a dozen states to boost the age for buying these devices along with combustible tobacco products from age 18 to age 21...
...more

Ken Notes: I think we should get behind this. As a school board member, Mayor, and councilman, I found it very difficult to keep tobacco out of the hands of school age kids when some of them could legally buy the product.
---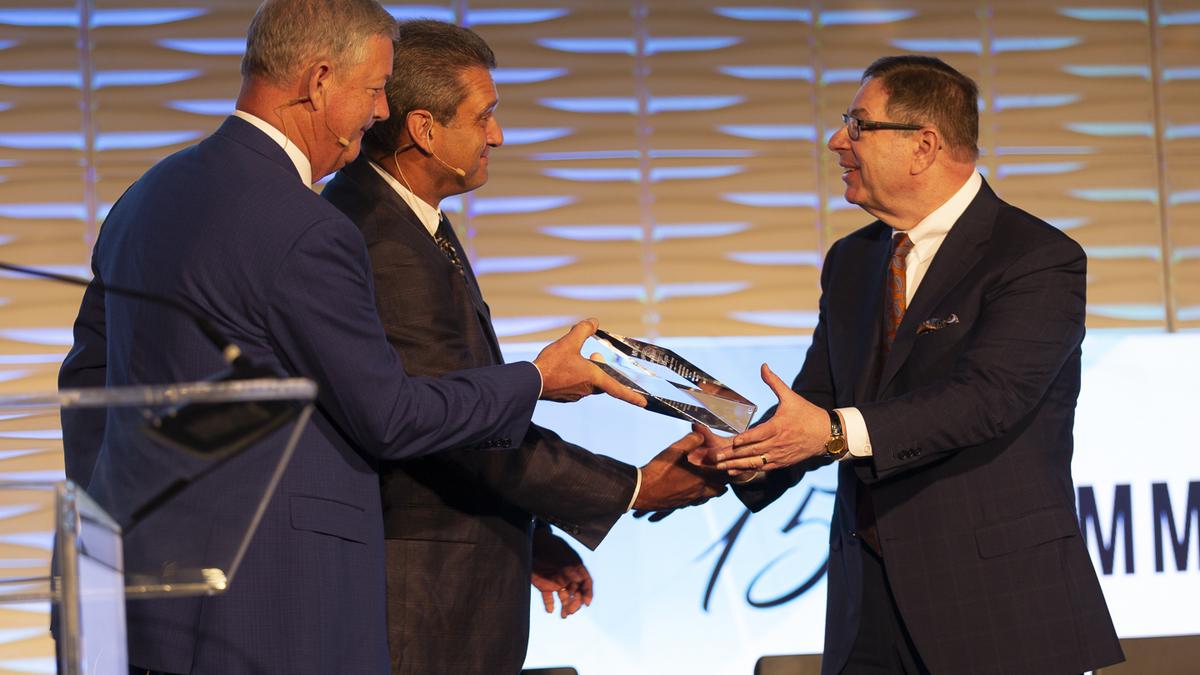 ...more

Ken Notes: Gale call the press outlets and tell them you would be happy to provide a quote for their next article.
---
Further Expansion And Lakefront Line Still On Hold
After one year of service, city leaders are celebrating the success of Milwaukee's streetcar, The Hop, while the operation`s lakefront line and widely publicized expansion remain on hold.
Over 100 people gathered in Milwaukee's City Hall rotunda for The Hop's first birthday party Friday. Guests were treated to free birthday cake, cupcakes, sandwiches, coffee and hot chocolate courtesy of the Potawatomi Hotel & Casino's Pastry Team, Classy Girl Cupcakes, 600 EAST Café and Colectivo Coffee.
The $128 million project started operating Nov. 2, 2018. The five-car trolley line currently has a route with 18 stops, running from East Ogden Avenue to Milwaukee's Intermodal Station on West Saint Paul Avenue...
...more

Ken Notes: Congrats! I hope you continue to grow and ridership increases.
---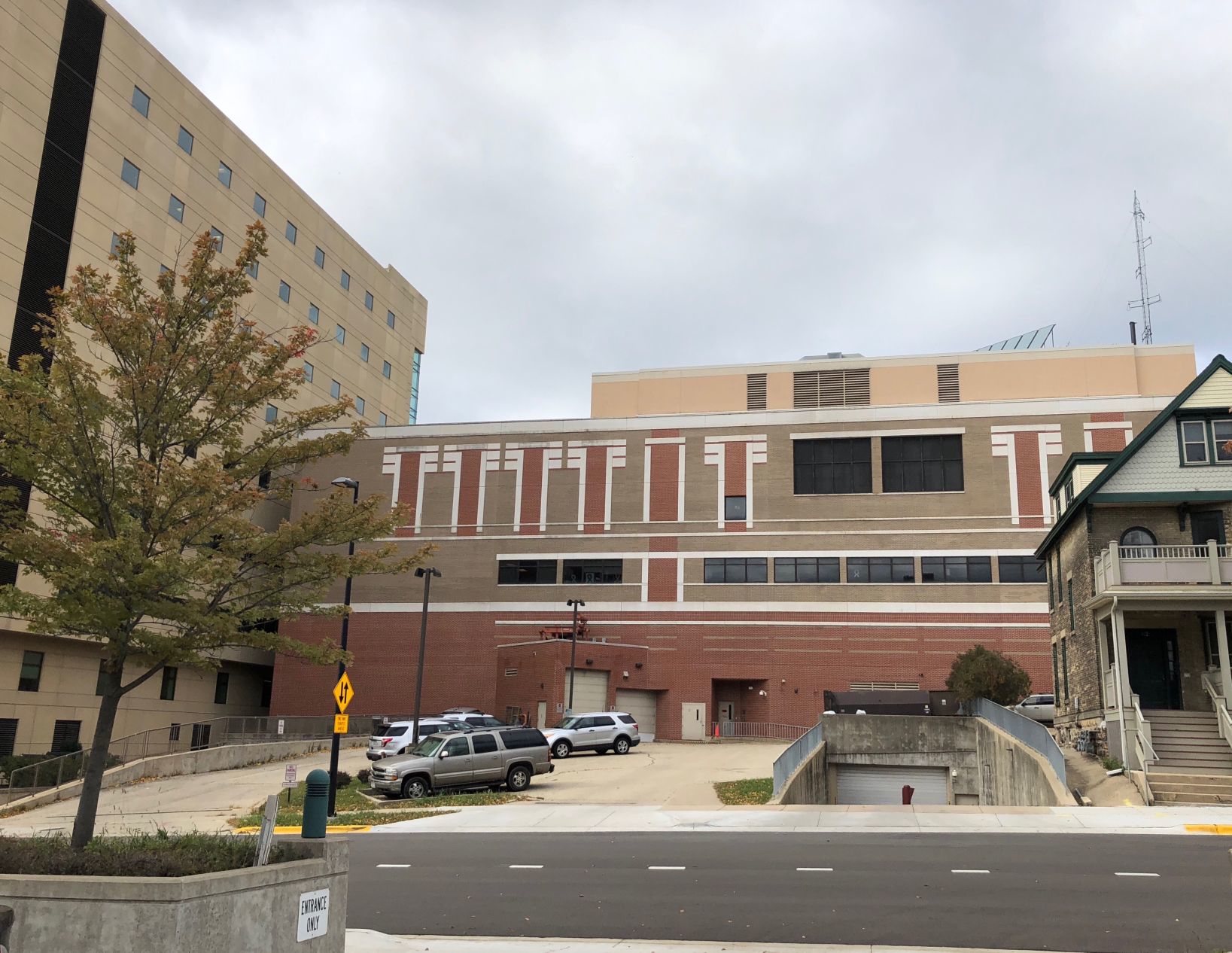 Plans to renovate the Dane County Jail and consolidate its three facilities into one downtown location are progressing and will begin moving through the city of Madison's approval process.
On Wednesday, members of Madison's Urban Design Commission will hear plans for the Dane County Jail renovation project and give their preliminary thoughts for the design firms Potter Lawson and HDR to consider....
...more
---

GENERAL CONTRACTING
Residential - Commercial - Retail - Controlled Environments
FIRE / WATER / STORM DAMAGE RESTORATION
DESIGN / BUILD & REMODELING

"Located in the Madison region for over 30 years, Engineered Construction is an industry leader in commercial construction and the restoration of commercial and residential fire and water damage."
See comments from our clients here.
...more
...A sponsor of Wisconsin Development News
---
NORTH FOND DU LAC – FZE Manufacturing Solutions is now part of the Wisconsin Economic Development Corporation's Made In Wisconsin program.
The WEDC recognized FZE Manufacturing Solutions on Tuesday for its "contributions to the community and the manufacturing industry as a whole" with the Made In Wisconsin program member designation as part of Manufacturing Month, WEDC Secretary and CEO Missy Hughes said in a press release from the WEDC...
I like the WEDC designation but do not forget that if you make a product in Wisconsin you can als get the Something Special From Wisconsin designation for free and Lois will help promote your product globally...

...more
Ken Notes: I like the WEDC designation but do not forget that if you make a product in Wisconsin you can also get the
Something Special From Wisconsin
designation and Lois will help promote your product globally.
In fact with Christmas coming up you may want to head over to the website and choose a few "Wisconsin" gifts for friends and clients.
---
Milwaukee County Parks is hoping to get a financial shot in the arm from a newly formed foundation that will raise money for the system's cash-strapped infrastructure needs.
A group of largely private companies and nonprofits has formed the Milwaukee Parks Foundation to help finance projects and address a growing backlog of deferred maintenance.
The foundation is an outgrowth of a campaign that began a year ago through a fund at the Greater Milwaukee Foundation that was earmarked for parks operations and capital projects.
The campaign, which has raised $100,000, led to the launch of the foundation, which will raise money for an endowment for the park system....
...more
---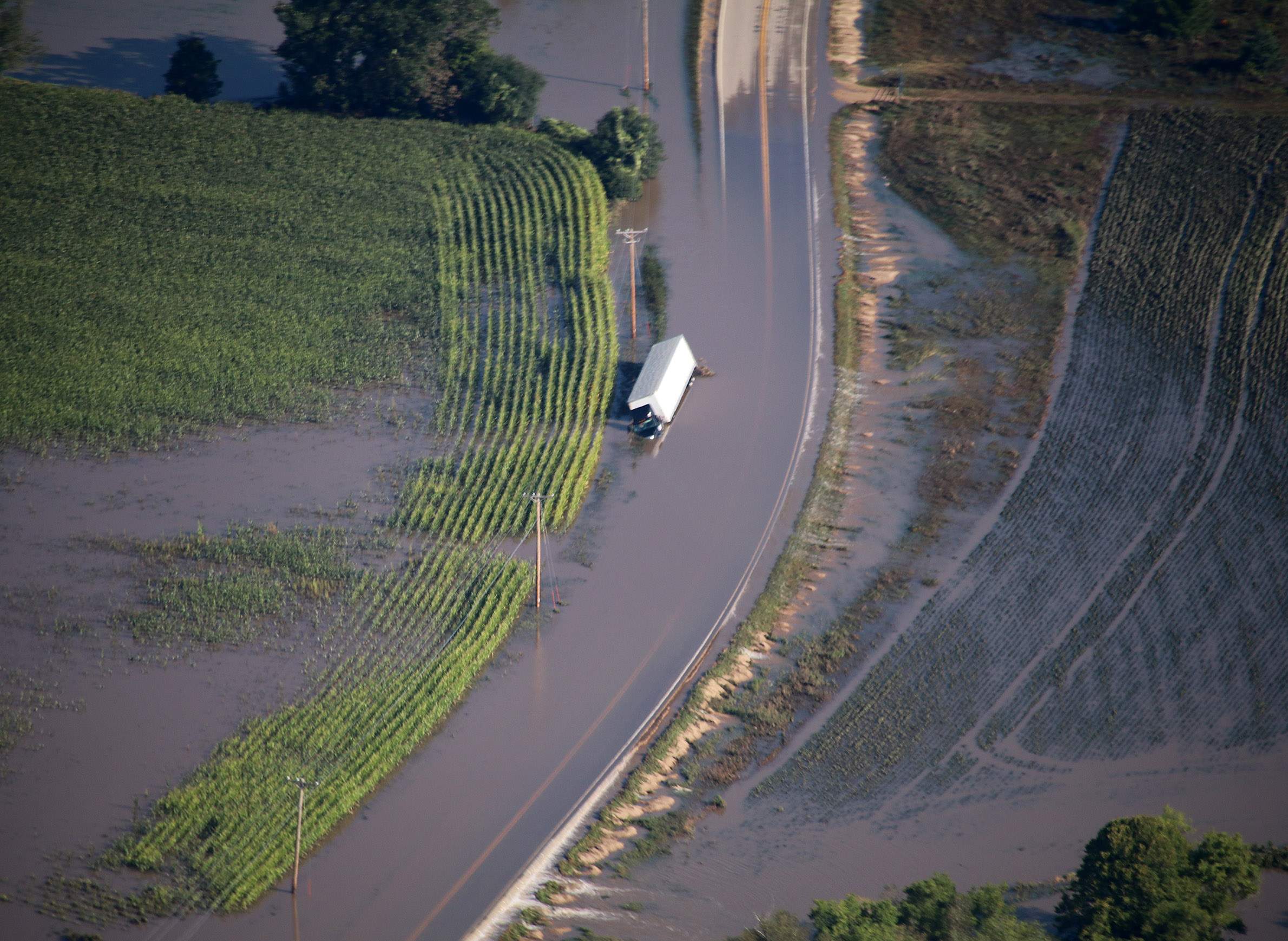 Flooding throughout the Midwest, including Wisconsin, is dangerous, costly and becoming a more frequent occurrence. Over the last few years, bridges and roads have washed away during flash floods in the northern part of the state, and in places like Madison, floodwaters took weeks to recede after heavy rainstorms in 2018. But how can engineers tackle the problem in order to prevent this kind of infrastructure damage in the future?
Daniel Wright is an assistant professor of civil and environmental engineering at the University of Wisconsin-Madison. His areas of research include extreme rainfall and its effects on flooding, modeling the potential effects of heavy precipitation in different landscapes, and projecting the role of climate change in these risks. Wright is also working with colleagues in the Wisconsin Initiative On Climate Change Impacts in an infrastructure working group to develop approaches that take floods and climate change into consideration for engineering and planning purposes....
...more
---
A new report on the state's tax incremental financing program finds more than $4 of new tax base is created for every $1 invested in a Wisconsin TIF district.

The report was created by the Wisconsin Realtors Association and the state chapter of the Commercial Real Estate Development Association to highlight the program. The groups argue that "enhancing the flexibility" of the state's TIF statute will make Wisconsin more competitive for talent and investment.

"In order to attract development and jobs to Wisconsin, we must continue to provide the kind of investment opportunities that other states simply do not have," said Tom Larson, WRA's senior vice president of legal and public affairs. "This report shows that our state is in a unique position to be a haven for economic development if the proper tools are in place."
...more

Ken Notes: Again they are a great idea, but we still need to align the laws with how the TIFs are actually being developed. The most successful TIFs all have an economic engine to drive the rest of the development.
---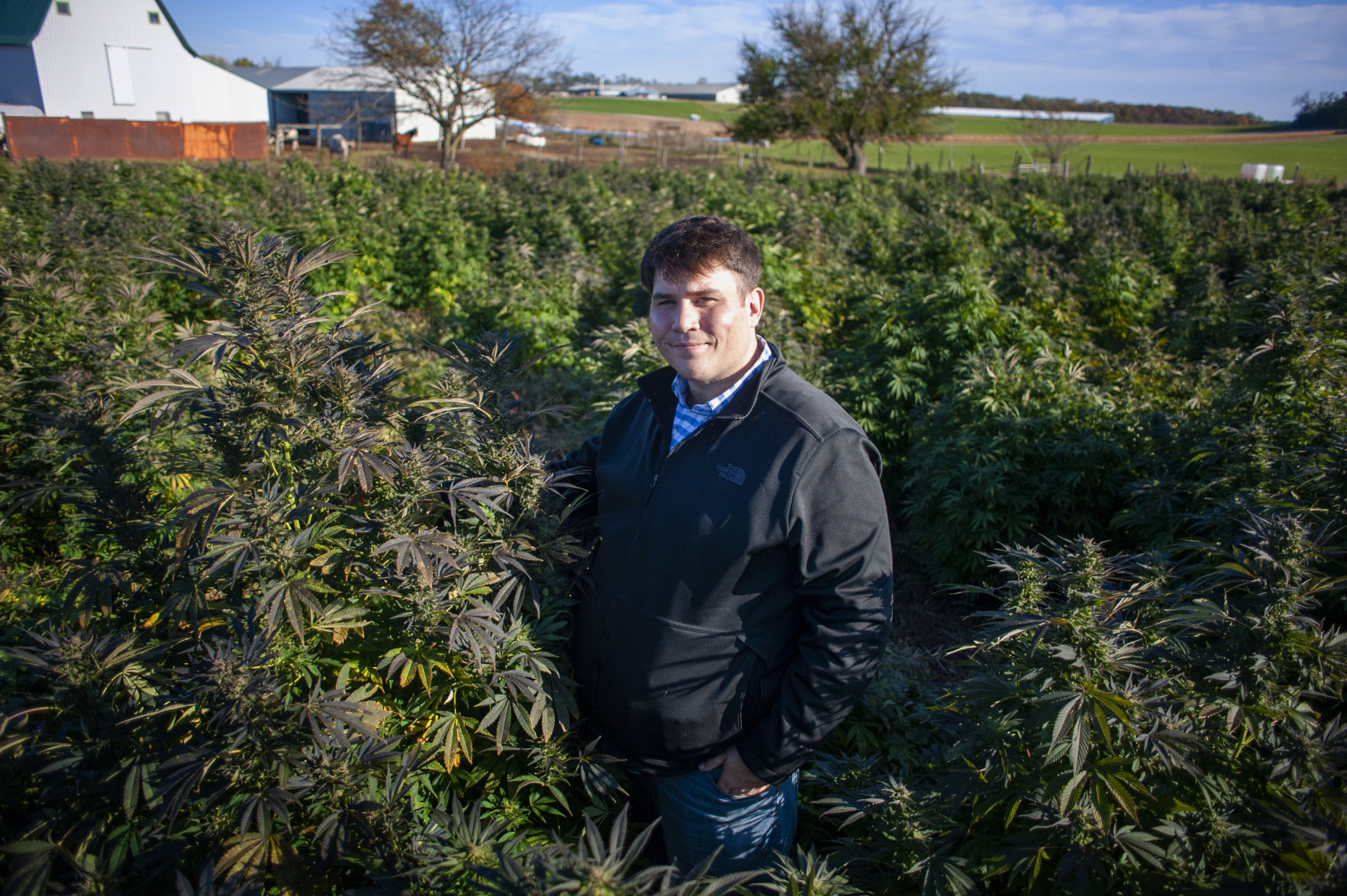 WHITEWATER — You'd think Jonathan Baker would have been California dreaming on a late October day.
After all, several acres of Baker's hemp crop on a rural Whitewater hillside were in limbo. Baker was awaiting testing to learn whether a late October snowfall had damaged or destroyed hemp still in a field just east of the Koshkonong hills....
...more

Ken Notes: The CBD crop is a cash cow that was not in the mix when the state approved hemp.
---
RACINE, WI — The clock is now ticking on an ambitious $30 million market-rate apartment development complex proposed for Racine`s south side.
On Tuesday, Nov. 12, Racine Mayor Cory Mason was joined by Alderman John Tate II and Erich Schwenker of Cardinal Capital Management, Inc. at City Hall to announce a development agreement for the Ajax project in Racine`s Uptown neighborhood...
...more
---
As an affiliate of McMahon Associates, Inc., IPR provides Public/Private Partnership (P3) opportunities for a vast array of projects in small to medium-sized communities, as well as offering Municipal Administrator Services to local governments on an as-needed basis... and... A sponsor of Wisconsin Development News
...more
---
Biennial competition expected to bring 50,000 visitors, $135 million to region in September
All eyes in the golf world will turn to the lakeside fairways of Whistling Straits during the 2020 Ryder Cup next September. The Sheboygan County golf course, however, won't be the only area venue benefiting from an influx of visitors who not only want to watch the biennial competition, but also play golf.
Tournament officials are expecting the event, set to take place Sept. 22 to 27, to bring about 50,000 visitors to the course each day and an estimated $135 million in total economic impact to the region...
...more

Ken Notes: I can`t wait!!!
---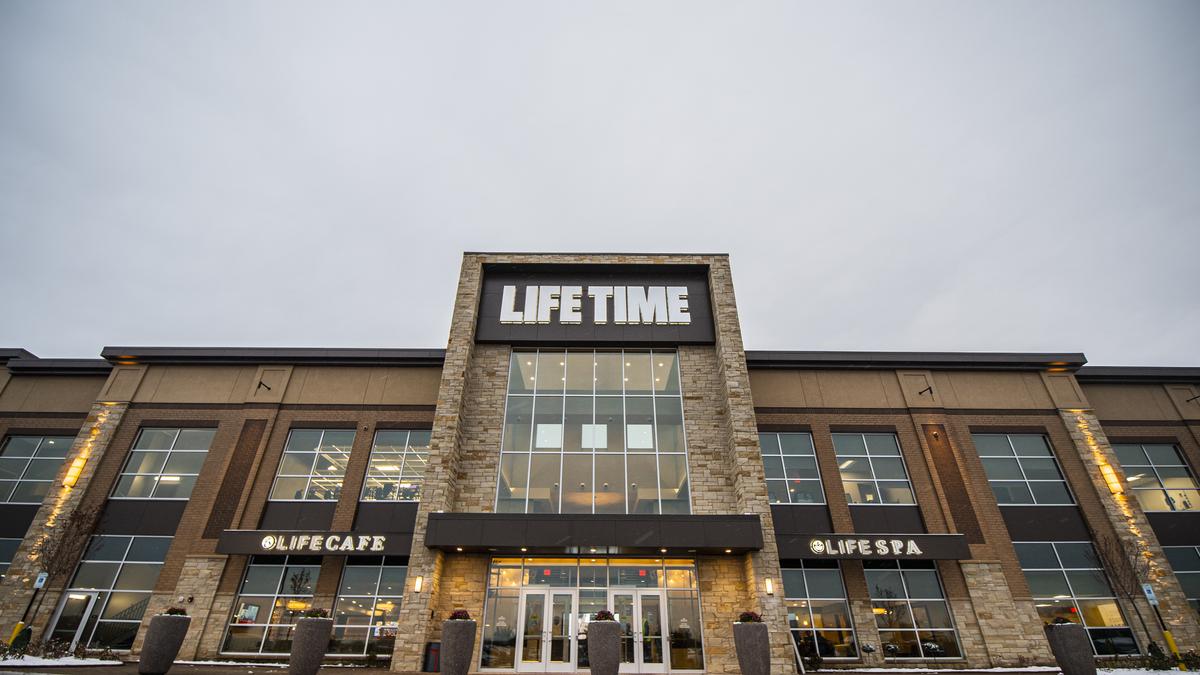 ...more

Ken Notes: Read the article I LOVE their business model... Also you can get a couple of Chicago style hot dog after you work out perfect!!!
---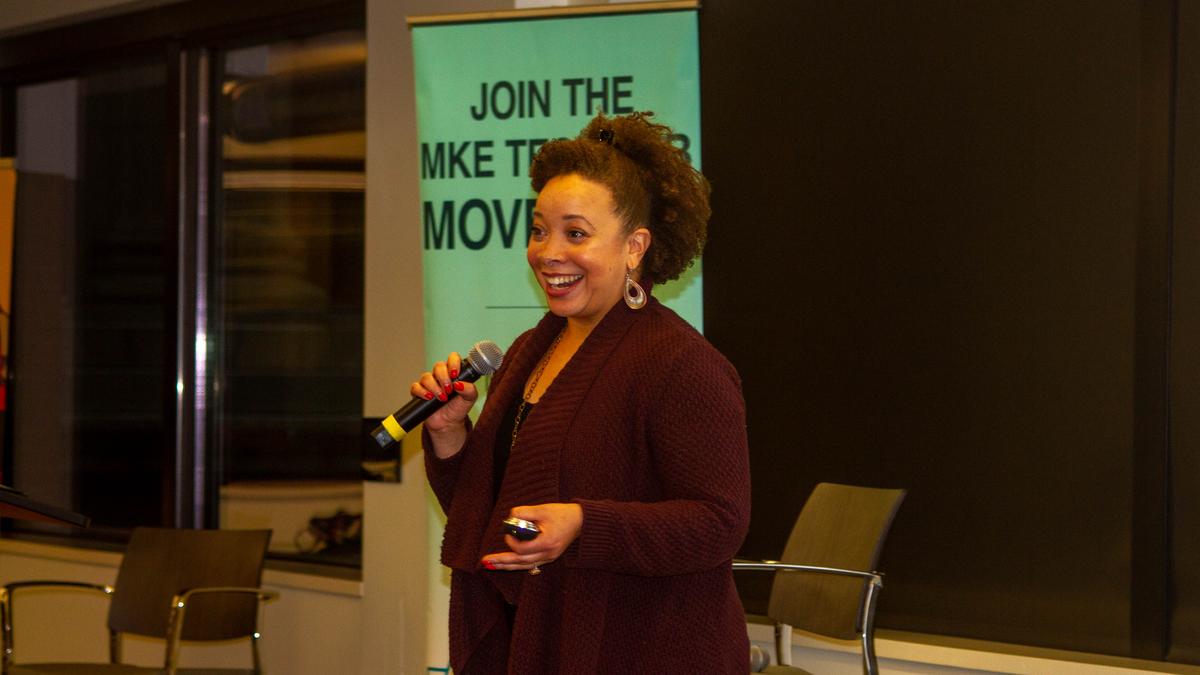 ...more

Ken Notes: Great projects...
---
It was an obvious gap in my education. For anyone who professes an interest in the history of Milwaukee and Wisconsin, a trip to Germany would seem mandatory.
Milwaukee, after all, is the most German of America's largest metropolitan areas, with 36% of its population reporting at least some Teutonic ancestry, and Wisconsin, with 42%, is at the top of the same demographic heap.
But our German ties go far beyond statistics. Travelers remark on how much the landscape of Germany resembles Wisconsin. Our insistence on clean streets and clean government is said to rise from German roots. Milwaukee, in particular, is supposedly an American version of Munich, with Summerfest taking the place of Oktoberfest.
And so my wife, Sonja, and I went to southern Germany this fall....
...more

Ken Notes: Great read and insight...
---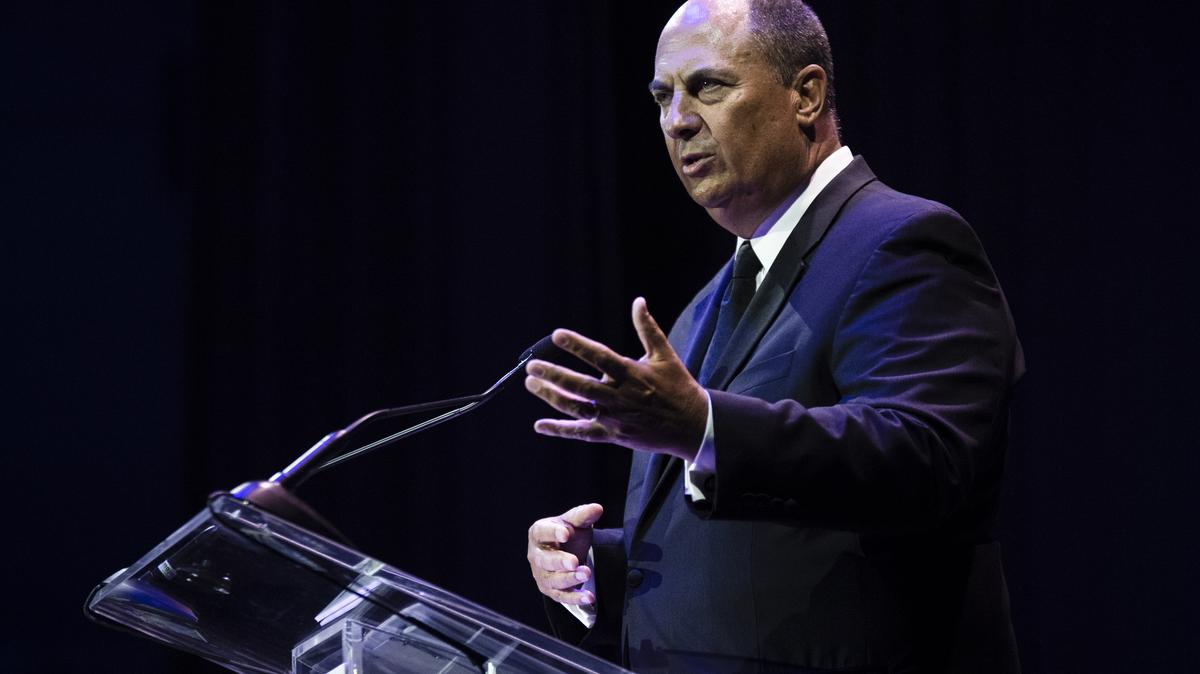 ...more

Ken Notes: Interesting...
---
RHINELANDER
- It`s relatively easy for a person to find a job in Wisconsin. That makes it more competitive for employers to hire talent, which is creating problems.
"The times are slightly different than any other time before, because we are at this low unemployment level," said Grow North Executive Director Brittany Beyer.
Every county in Wisconsin saw its unemployment level improve in September. Beyer says its caused businesses to be more lenient with such a small pool of job seekers.
"If they have candidates that are eager and might not necessarily have all the skills that they`re looking for, they could and should be willing to think through what skills they could help develop those individuals to obtain," said Beyer.
Tricia Braun, COO of the Wisconsin Economic Development Corporation (WEDC), says there`s just a lack of people in general....
...more

Ken Notes: Another problem is the skill set needed for some jobs...
---
Stay up to date by reading our
MadREP Report,
a bi-monthly newsletter that features regional economic development news, events and opportunities.


...more
---
GREEN BAY, Wis. (WLUK) -- Foxconn made another stop in Green Bay Wednesday morning, looking to get college students and other young professionals to join their team.
"This is an opportunity for our students in a variety of careers. We have students in accounting, human resources, electromechanical, this is a chance for them to get in on something that will be brand new," said Northeast Wisconsin Technical College President Jeff Rafn.

Foxconn received billions in state tax breaks after promising to create at least 13,000 jobs at manufacturing and research facilities around Wisconsin. But very little progress has been made in hiring since the 2017 agreement...
...more

Ken Notes: I am sure that as they shift from Screen to other technologies all plans are in a state of flux, but they seem to remain committed to the state and some new project...
---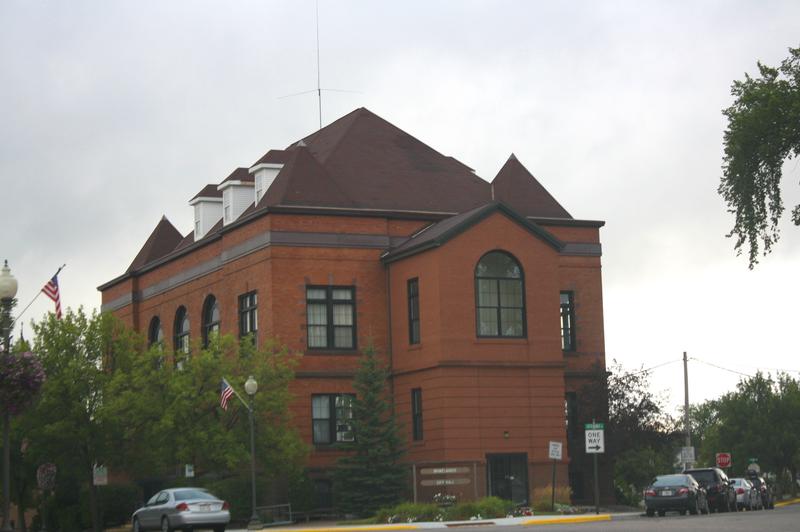 An unnamed investor is looking at an aging downtown Rhinelander building that could eventually see housing and retail in the location.
The former Hext Theater at 25 South Brown Street is being eyed for the development.
Wisconsin Economic and Development Corporation Regional Director Jim Rosenberg told the Rhinelander common council recently he will be asking the city to facilitate funding for the project through WEDC....
...more
---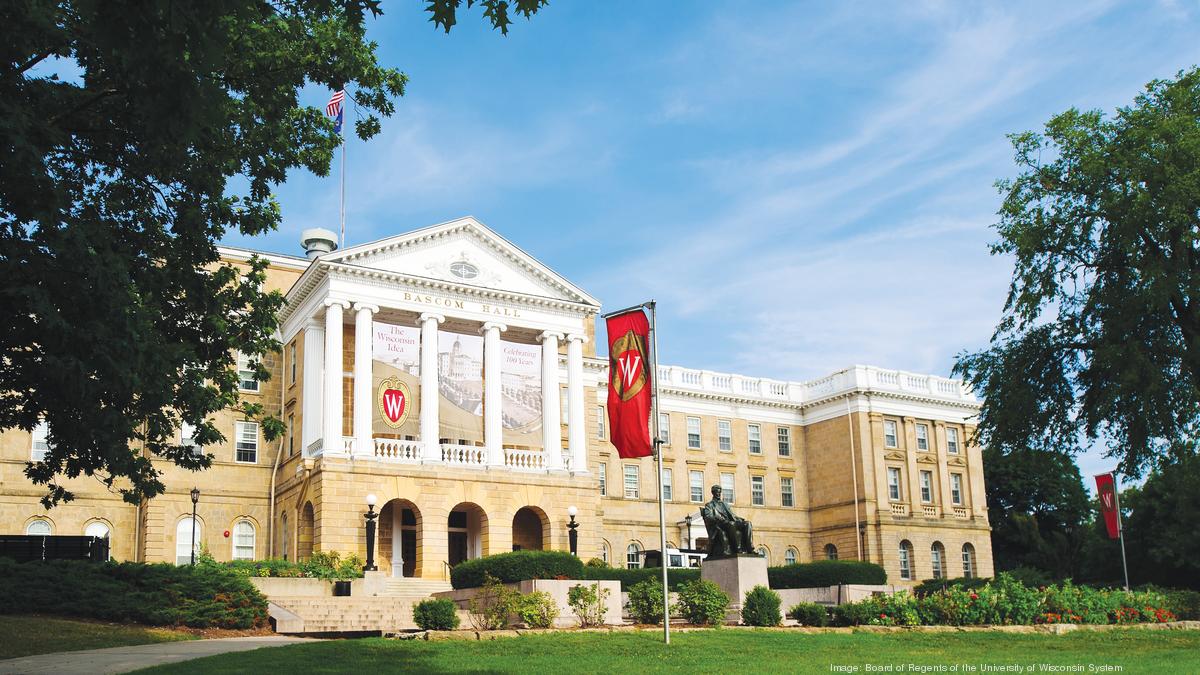 ...more

Ken Notes: I continue to believe internships and APPRENTICESHIP are the keys to getting our students into great jobs...
---
| | | | |
| --- | --- | --- | --- |
| Dane County ED | | | |
| | Got Moo-La? | | |
| | | | |
| | | | |
...more
---
MADISON, WI. Oct. 25, 2019– Eight Wisconsin businesses received top honors in the 2019 MARKETPLACE Governor's Awards competition, which recognizes outstanding businesses owned by minorities, women and service-disabled veterans.
The awards were presented by Governor Tony Evers and Missy Hughes, secretary and CEO of the Wisconsin Economic Development Corporation (WEDC), on Thursday, Oct. 24, at MARKETPLACE 2019, the Governor's Conference on Minority Business Development, which was held at the Potawatomi Hotel & Conference Center in Milwaukee.
The 2019 Outstanding Business award winners are:
Large Business
WBE: Coakley Brothers and Brothers Interiors – Milwaukee
MBE: Greenfire Management – Milwaukee
(There was no SDVB winner in this category.)
Small Business
MBE: PeroDigm Design Studio LLC – Cambridge
WBE: Red Shoes Inc. – Appleton
SDVB: Nagel Architects LLC – Elm Grove
Rising Star
MBE: LEDSENS LLC dba Safelumin – Oconomowoc
WBE: Genesis Health Consulting LLC – Milwaukee
SDVB: Saving Ourselves LLC– Milwaukee
...more
---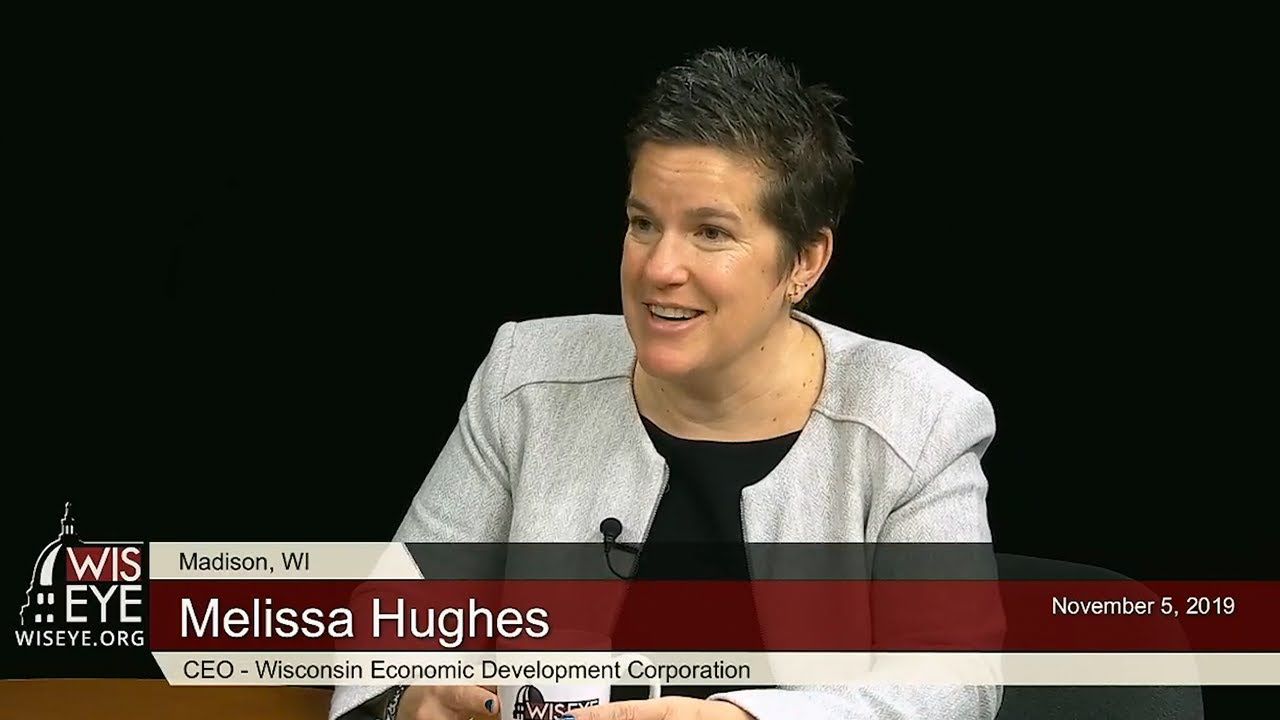 On November 5, WisconsinEye Senior Producer Steve Walters interviewed the new WEDC Secretary and CEO Melissa "Missy" Hughes on if she thinks that recent report on Wisconsin losing 5,000 manufacturing jobs is a result of the Trump Administration`s tariffs and if it is a temporary issue. Hughes highlighted that Wisconsin has 9,400 manufacturing companies which translates to 475,000 jobs. "I don`t want to attribute it to some particular policy, I want to understand the whole trend," Hughes said. "...I see, right now, the manufacturing in Wisconsin is grappling with [lack of workforce] issue."
Watch the full program: https://wiseye.org/2019/11/05/newsmakers-melissa-hughes-ceo-wisconsin-economic-development-corporation/
...more

Ken Notes: I wish she would talk about apprenticeship, but a good interview...
---
STEVENS POINT - The mayors of Stevens Point and Wisconsin Rapids are heading to the nation`s capital this week to meet with U.S. Secretary of Housing and Urban Development Ben Carson.
Mike Wiza, mayor of Stevens Point, and Zach Vruwink, mayor of Wisconsin Rapids, were two of 35 mayors nationwide selected to attend a roundtable discussion with Ben Carson, HUD secretary, at the White House. The conference, slated to start Wednesday, will focus on challenges facing smaller municipalities, such as Stevens Point and Wisconsin Rapids, in accessing affordable housing, according to a news release from Wiza.

...more
---

Findorff, builders of Wisconsin`s finest projects...and ...A sponsor of Wisconsin Development News
---
Each week, Midwest Real Estate News highlights the career of a new member of its Commercial Real Estate Hall of Fame. This week, we look at the success of Michael Green, a partner with Madison, Wisconsin's Michael Best & Friedrich LLP. Green is also project development and finance and public-private partnerships lead with the firm.
Years in the business: 21
Making an impact An experienced transactional attorney who serves as outside general counsel to many real estate investment and corporate clients, Michael Green has made a significant impact on the state of Wisconsin during his career of more than two decades...
...more
---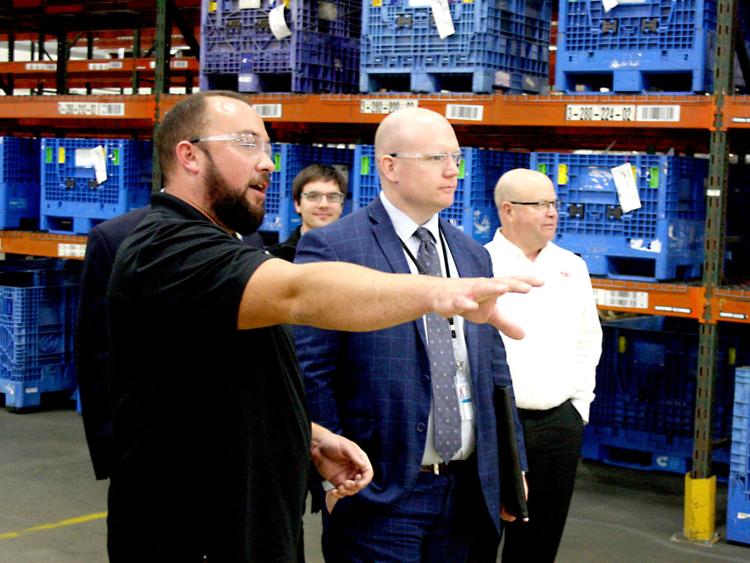 October was a big month at the Department of Workforce Development. We recognized Manufacturing Month by celebrating one of our state`s most important industries, which provides nearly a half-million jobs and almost 20% of our state`s GDP.
Across Wisconsin, we handed out proclamations, lauded effective training programs, toured high-tech and high-performance facilities and touted the importance of the manufacturing sector to our state`s near- and long-term economic well-being. The days of "dark, dingy and dangerous" describing manufacturing are long gone, and we were happy to help trumpet the value and appeal of manufacturing in Wisconsin...
...more
---
WAUSAU, Wis. (WSAW) -- University of Wisconsin-Stevens Point says a surprise donation of $4.3 million will be used to address educational inequities in Wisconsin. The donation is from the estate of Dorothea Harju. Harju was an alumna. It's the largest individual gift in its 125-year history.
The donation will create the Harju Center for Equity in Education at UW-Stevens Point. It will support rural education and prepare elementary education teachers. This includes 20 scholarships, which will first be available for students enrolling for fall 2020, and those at branch campuses in Wausau and Marshfield who major in elementary education at the main UW-Stevens Point campus...
...more
---
Reader question: When will Culver's open next to Meijer?
Answer: The new Culver's at 850 W. Evergreen Drive, immediately north of Meijer, is under construction right now. It's at the corner of Evergreen and the new Galaxy Drive in Grand Chute.
The opening date is dependent on construction and hiring.
"We're hoping sometime in December, but we don't have a date nailed down yet," said Maggie Kauer, one of the three franchise owners at this location...
...more

Ken Notes: and 9 more...
---
A lagging Walker`s Point business park could be getting additional public improvements to help draw more development.
The City of Milwaukee would spend $3.4 million for sewer and other public infrastructure work at Reed Street Yards Global Water Technology Park, under the new proposal.
"We have had interest from companies, and we want to make sure nothing stands in the way to them making a decision," said Jeff Fleming, Department of City Development spokesman....
...more
---
JSD provides complete services in Planning & Development, Civil Engineering, Transportation Engineering, Water Resources, Landscape Architecture, Construction Services, Surveying & Mapping, and Environmental Services. Offices in Madison - Milwaukee - Kenosha - Fox Valley & Wausau.
---
MADISON, Wis. -- Seventeen more educators completed their Woodwork Career Alliance Skill Evaluator Training at Madison College recently. These teachers are now certified to award WCA Credentials to their students.
Wisconsin has the highest concentration of Accredited Skill Evaluators in North America. Spurred on by funding from the Wisconsin Department of Workforce Development, high schools in the state can receive up to $1,000 per student for each credential awarded. The WCA has evaluators in 23 states and two provinces of Canada...
...more
---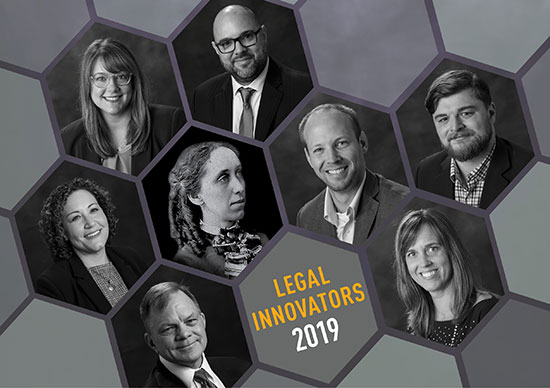 What's it take to innovate? According to this year's
Wisconsin Legal Innovators
, it requires a mindset that accepts the risk of failure and a desire to win that is stronger than the fear of losing. They view failure as another chance to get it right. They listen to their clients. In some cases, it takes the perfect marriage of technology, process, and attorney know-how. Each year, nominations come from the legal community; it's a grassroots effort to identify innovation...
...more
---
Wondering what buildings are coming down or going up in Milwaukee? Local building permit data can shine a light on what`s under construction near you.
In the past week, the city issued 137 building permits, according to data from
BuildZoom
, a platform that helps homeowners and businesses with new construction and remodels.
...more
---
Over the next five years, a team of early childhood educators and university evaluators will train teachers, as well as document and evaluate Madison's innovative One City Schools.

This project is being supported via a $1 million community impact grant from the Wisconsin Partnership Program at the University of Wisconsin School of Medicine and Public Health.
Founded by community leader Kaleem Caire as a nonprofit preschool in 2015 on the city`s south side, One City was approved last year as a UW System public charter school with plans to expand from pre-kindergarten to sixth grade. The school uses a unique, two-generation approach to empower students for success in school, life, and health while also addressing the needs of their parents and community members.
...more
---

Ken Notes: WDNews relies on the actual journalism provided by your local media outlets. Without these partners we can not bring you the unbiased news, leads and updates you need to thrive in Wisconsin. Support your local media...
---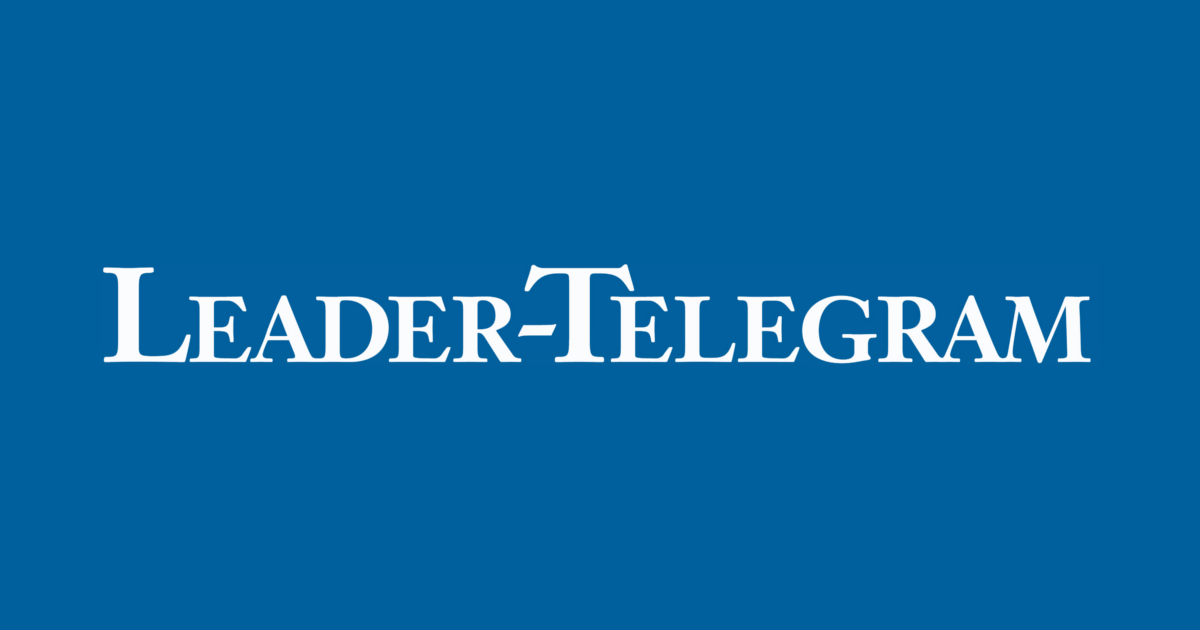 Wisconsin plans to spend close to $108 million to restock state and local governments with about 1.42 million tons of road salt this winter, an increasingly expensive habit that some are trying to change.
The cost of salt, which represents 40% of the state's winter maintenance budget, has grown from less than $30 per ton in 2000 to nearly $78 per ton this year — marking a 167% increase over the last two decades, according to data provided by the state Department of Transportation.
"It's just shooting up … cost is a big thing," said James Hughes, DOT's chief maintenance engineer. "All of that money goes out of our state, out of our economy."
...more

Ken Notes: It works and cheese curd sales increase exponentially...
---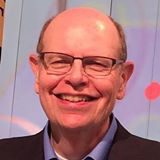 Paul Fanlund: Several years ago, a Democratic operative suggested to me over coffee that the Cap Times — famous for its feisty progressive opinions — should also put a thumb on the scale in its news coverage to favor progressive politicians and causes.
Seldom have I been more sharply dismissive of an idea. That would contradict everything we stand for, I told him.
That conversation came to mind as I read a new national study exploring whether readers trust local media. The bottom line: local institutions like the Cap Times are considerably more trusted than embattled national media outlets, but that support appears somewhat fragile.
...more

Ken Notes: Paul is correct and it is becoming more and more difficult to find actual reporting in the media. For the record I am NOT a reporter and I need factual news on which to comment. If the story starts with a bias or opinion (unless labeled as such) I do not have a platform on which to stand. Paul keep fighting even though you are occasionally wrong, and stop having coffee with Democratic operatives!!!
---
Note: I changed the link here to Toms Twitter account. JS limits the number of articles I can read so I look at TD`s Twitter feed every week. I`ll Still include JS articles but after ten you need to subscribe.
I also updated the picture because, well Tom is getting old and development is taking it`s toll!!!

Milwaukee - 1/1/2020 Journal Sentinel business reporter Tom Daykin talks about commercial real estate and development, including stores, hotels, offices, condos, apartments and industrial buildings...
...more

Ken Notes: Tom Daykin is the source for ED news in MKE. This is a permanent link to articles in his blog which is updated daily...
---
Our Current Publications:
...more
---
Online at WisconsinDevelopment.com (4 weeks of articles) - Searchable at Search WDN - WDN Tool Box, Links you can use everyday to help you and Wisconsin grow! Edited and published by Ken Harwood @ LinkedIn.

Click Here To Subscribe or add Friends and Colleagues... WDN si Available free thanks to our SPONSORS... Why I publish WDN... WDGreen Environmental News From a Business Perspective!

...more

Ken Notes: "Ken Notes" may be reprinted in context without permission. Attribution should be Ken Harwood, Editor Wisconsin Development News or Ken Harwood Advocate for Wisconsin.
Start Week: 43 - Query String:SELECT * FROM wdn WHERE `issue` > 43 and volume = 7 OR `issue` > 90 ORDER BY sortorder