---
Online at
WisconsinDevelopment.com
(4 weeks of articles) - Searchable at
Search WDN
-
WDN Tool Box
, Links you can use everyday to help you and Wisconsin grow! Edited and published by
Ken Harwood @ LinkedIn.
Click Here To Subscribe or add Friends and Colleagues... Available free from our SPONSORS... Why I publish WDN... WDGreen Environmental News From a Business Perspective!

Ken Harwood
Advocating for Wisconsin
Ken [at] KenHarwood.com
608.334.2174
...more

Ken Notes: "Ken Notes" may be reprinted in context without permission. Attribution should be Ken Harwood, Editor Wisconsin Development News or Ken Harwood Advocate for Wisconsin.
---
(Reuters) - For the fourth year running, Stanford University tops Reuters' ranking of the World's Most Innovative Universities, a list that identifies and ranks the educational institutions doing the most to advance science, invent new technologies and power new markets and industries.....
...more

Ken Notes: UW comes in at 25. We can improve this by looking at where we are headed and what we are great at. I suggest battery tech, bio tech, ag research, climate, AI, Robotics, 5g, and Medical and Pharma... FYI The next great improvement in energy storage will put the discovering Uinversity at the top of the pack....
---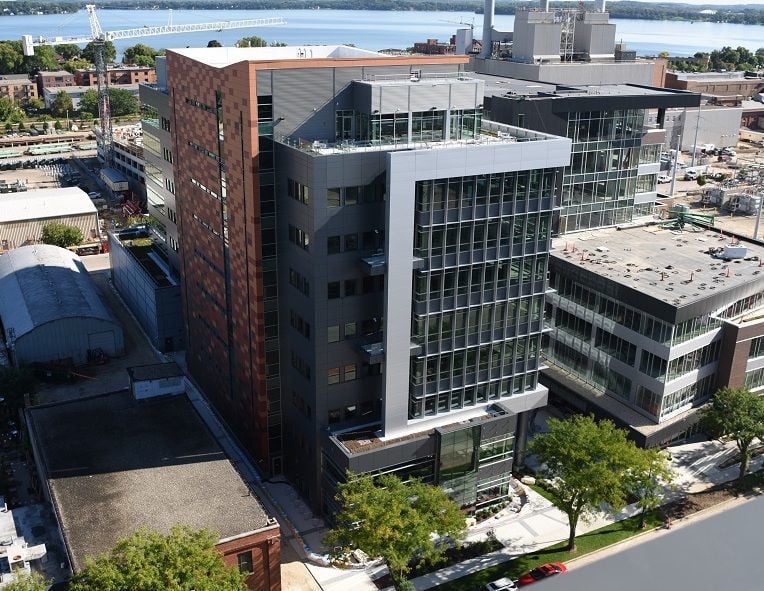 American Family Insurance says it plans to help solve the Madison area's social problems — as well as foster entrepreneurship — in its new building, Spark, on the Near East Side.
The Madison-based insurance company is creating The American Family Insurance Institute for Corporate and Social Impact "to strengthen our company while tackling some profound social issues facing our communities, schools and governments," chairman and CEO Jack Salzwedel said at grand opening ceremonies for Spark on Wednesday...
...more

Ken Notes: Wow!
---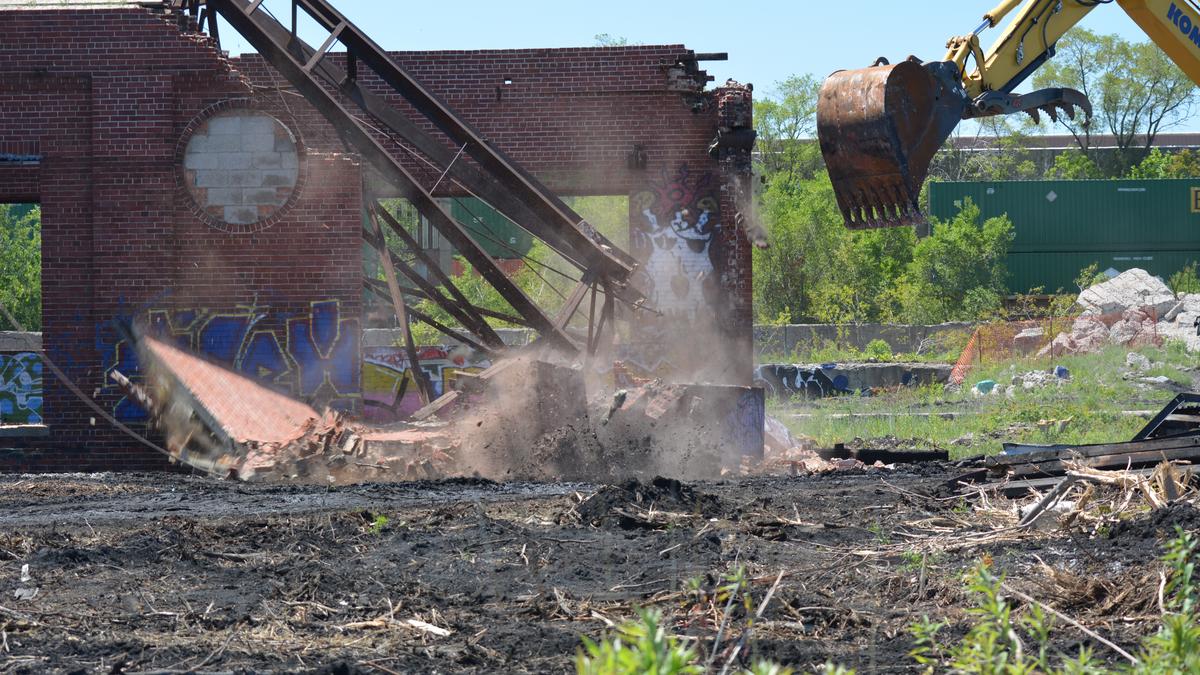 ...more

Ken Notes: I am am following this as I publish...
---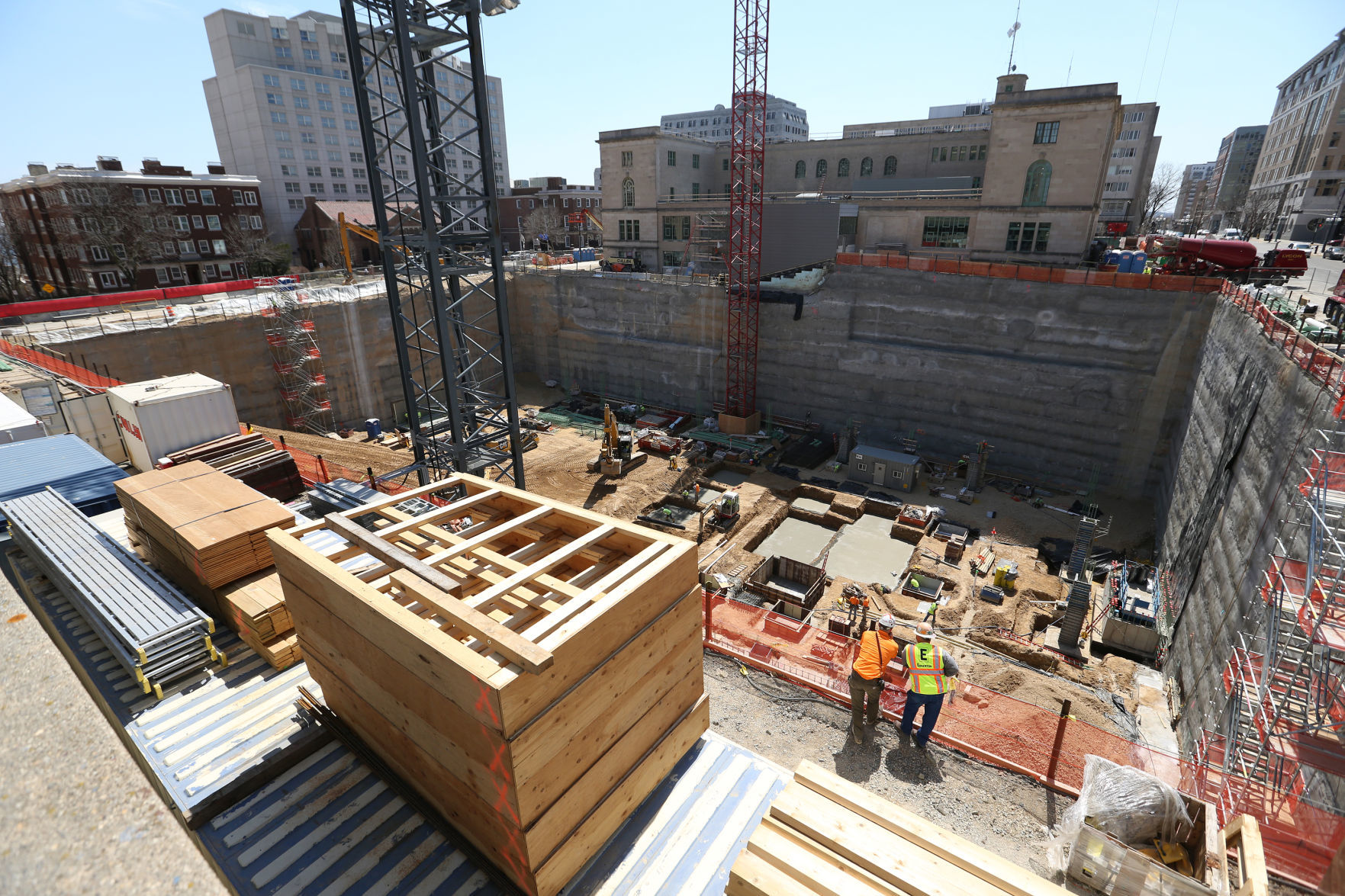 Madison will consider paying Beitler Real Estate Services of Chicago $600,000 in exchange for development rights and ownership of an element of the Judge Doyle Square development in order to keep the project moving forward.
Under the resolution introduced at Tuesday's City Council meeting, Beitler would transfer development rights and ownership of retail space, private parking and a structural component — collectively called the podium — on the block that holds the Madison Municipal Building (Block 88) in exchange for the additional funds...
...more

Ken Notes: I trust George, but I do get nervous when any community tries to develop public commercial space. I hope an RFP for this section is developed once this is in city control. Do I get any credit for suggesting this could best be resolved in the board room????
---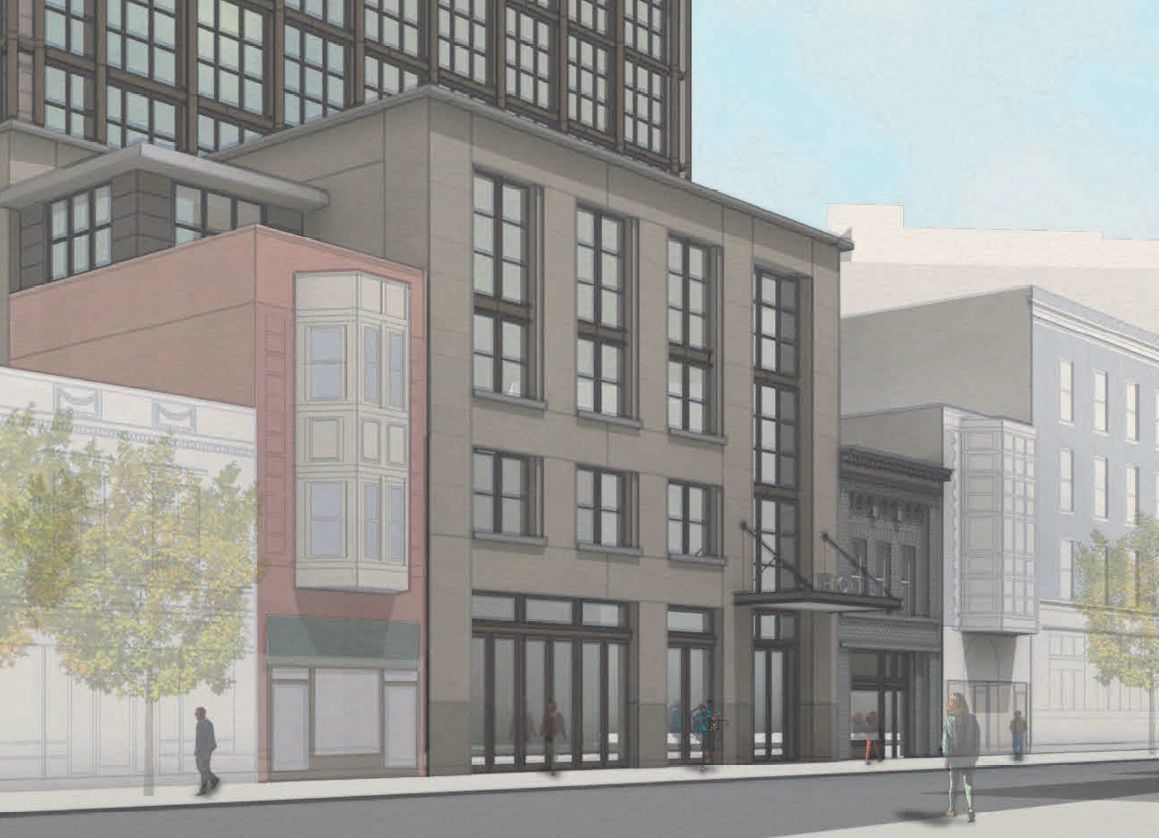 With strong support, the Madison City Council approved plans Tuesday for a $43 million, nine-story boutique hotel that would transform the 100 block of State Street.
Ascendant Holdings' project would require the demolition of two buildings and partial demolition of two other buildings at 118-126 State St. for a 133-room hotel with a first-floor restaurant and a top-story bar and lounge. The council approved a zoning change for the hotel despite a negative evaluation from city staff over the building's height.
On a voice vote, Alds. Ledell Zellers and Marsha Rummel were the only two opposing votes...
...more
---
Over the past couple years, Gov. Scott Walker has said repeatedly that something like the state's deal with Foxconn doesn't come around very often.
His proclamation of the deal as a "once-in-a-lifetime" opportunity for the state rang out in a number of public speeches in 2017, from his weekly radio address to the splashy White House roll-out of the deal.
...more
Ken Notes: Keep it simple stupid and include everyone:
Create a tax credit for new hires for ANY company that creates new jobs above current employee totals - I like 2K for 10 years or 20K per new hire. If up front cash is needed let the banks review the business plans and fund. They get paid back by the corp using tax credits. Numbers down no credits no claw-back required!


Offer a 10% TIF investment with a signed development agreement in line with a communities goals and plans may be in a district OR a specific project.


Fund a local WEDC rep (the current local ED person) - funded in part by the State and in part by the community or county. One per 25K citizens if you want a figure to go on.


Reevaluate the program every biennium and fund specific grant and incentive programs accordingly.


In a bipartisan environment, assure consideration and funding is based on merit not politics.

---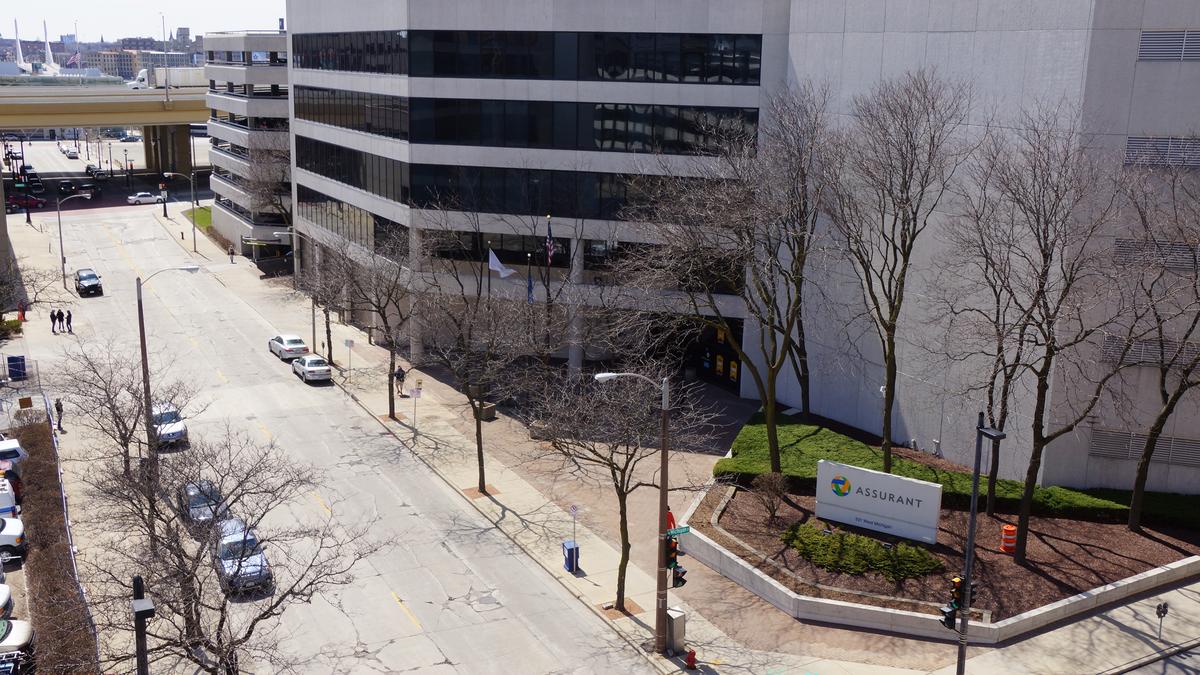 ...more
---
Miron's comprehensive range of construction services are designed to meet the unique and diversified needs of our clients. Contact Us.
...more
...A sponsor of Wisconsin Development News
---
A new report from the Tax Foundation ranks Wisconsin 32nd in the nation for state business tax climate, an improvement of three spots from last year but also a return to the state's ranking in 2016.
Jared Walczak, the report's lead author, said Wisconsin's improvement was primarily the result of changes by other states. He added that over the last five to ten years the state has seen a reduced reliance on property taxes and "a modest improvement" in its ranking...
...more

Ken Notes: We would move dramatically up the list if we simply formalized what now is a political game. Specifically if we offer tax credits across the board for any companies creating new jobs and property tax credits for companies making substantial investment in brick and mortar (willing to work with communities), we would be seen as progressive and dedicated to creating jobs. Instead we do these things on various levels based on partisan politics and do not get credit for the investments in the reports mentioned in the article.
---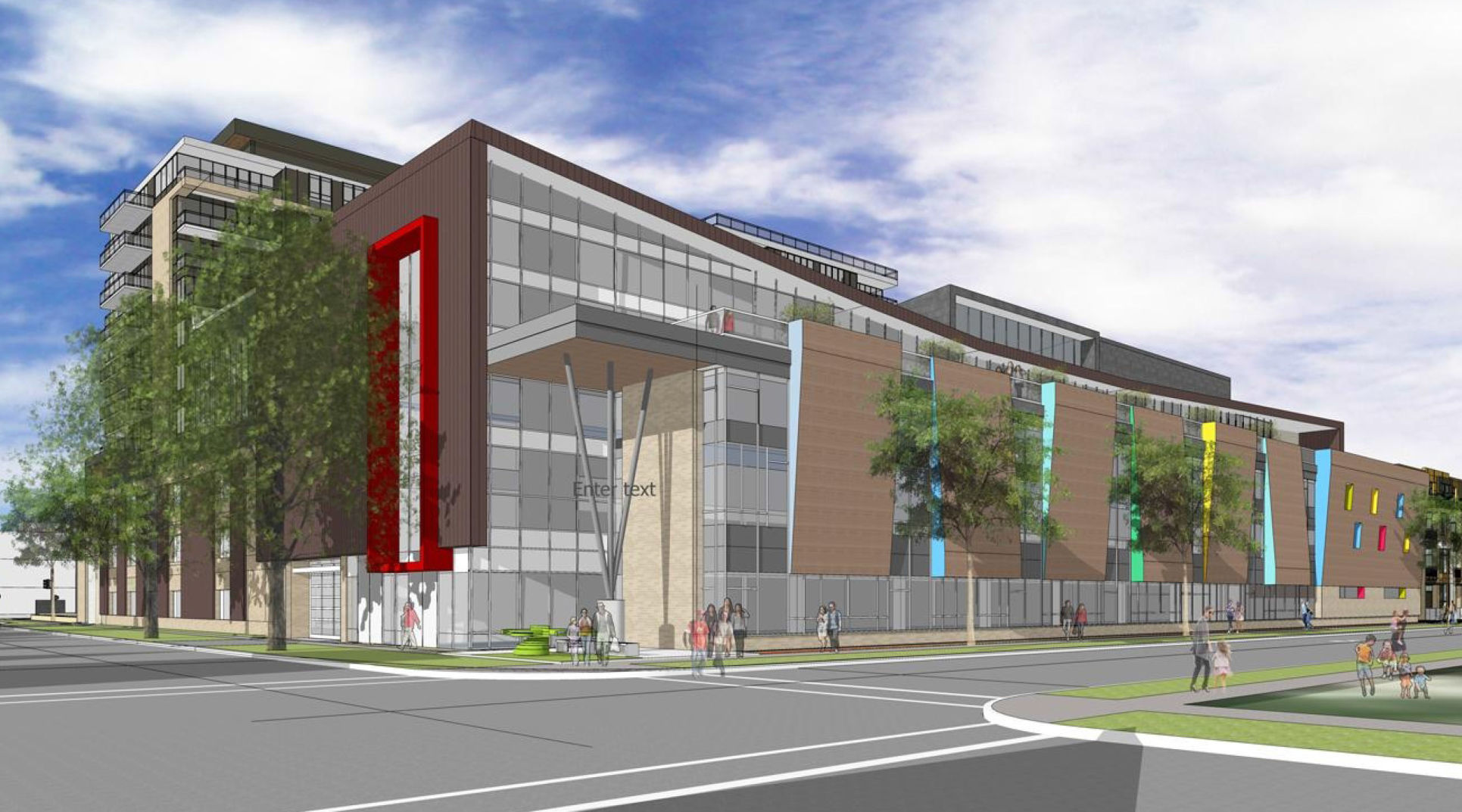 After long-held dreams and several years of focused effort, two nonprofits are proposing a multimillion-dollar Madison Youth Arts Center with a big focus on diversity and inclusion as part of a bigger mixed-use project on the booming Near East Side.
Stone House Development is proposing an 11-story building with 120 apartments, 51,000 square feet of commercial space and a 290-space parking garage in the 1000 block of East Washington Avenue....
...more
---
MADISON, Wis. - Consistent rain has our lakes persistently above their maximum level, and the threat of flooding isn't over, according to Madison Mayor Paul Soglin. Dane County, which oversees Lake Mendota, is exploring a long-term solution to reducing the increased lake levels, but it will be months before we know what the solution is...

...Ken Potter, professor emeritus of engineering said the flooding could become 10 times worse if the water levels don't go down and we are hit by a major storm and consecutive days of rainfall...

...more
---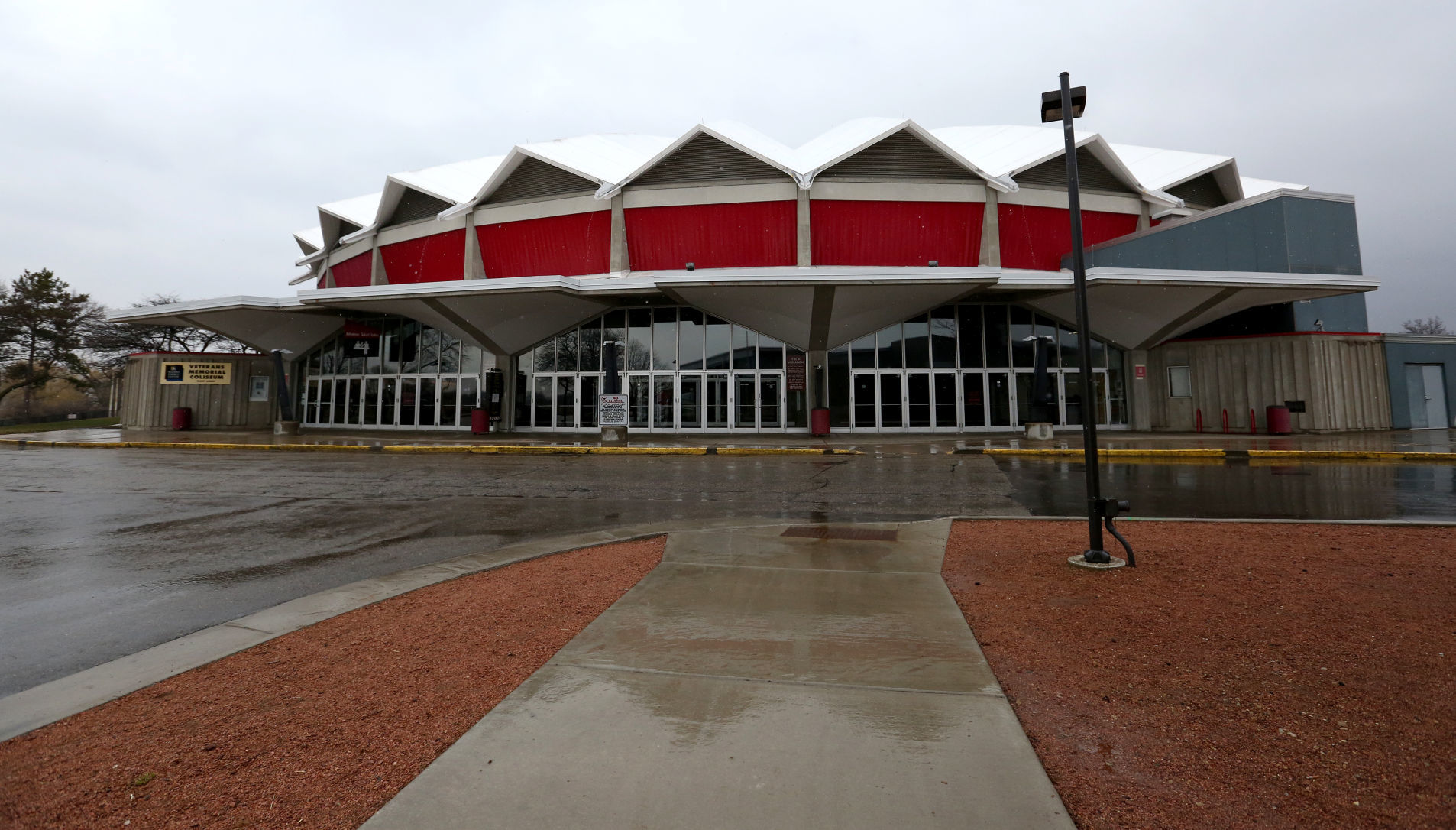 Dane County's master plan for redesigning the Alliant Energy Center campus is taking form and includes an additional hotel, structured parking and restaurants available on site.
Representatives from Perkins + Will, the firm hired by the county to create the plan, presented modifications to the draft of the master plan to the county's Alliant Energy Center Comprehensive Master Plan Oversight Committee Monday. The master plan, expected to be finalized in December, will guide redevelopment of the 164-acre campus and prioritize improvements....
...more

Ken Notes: Still no mention of a park and peddle for those wishing to go the last mile on a bicycle stored on site.
---
The World Dairy Expo is the largest dairy-focused trade show in the world and organizers said not only do farmers look forward to it every year, but Madison anticipates it as well.
Wisconsin's dairy industry contributes $43.4 billion dollars to the state's economy, providing food, jobs and public services to the area, according to the Wisconsin Milk Marketing Board.
Restaurants, hotels, recreational activities-- Madison is ready for thousands for people to come to Madison to see the World Dairy Expo. There is something for everyone. The kids can participate in competitions and showmanship contests. Dairy producers can compete in the world forage analysis super bowl and there are food vendors making grilled cheese and double-dip ice cream cones.
The World Dairy Expo starts on Tuesday, Oct. 2 until Saturday, Oct. 6. Tickets are $12 per day or $35 for the week....
...more
---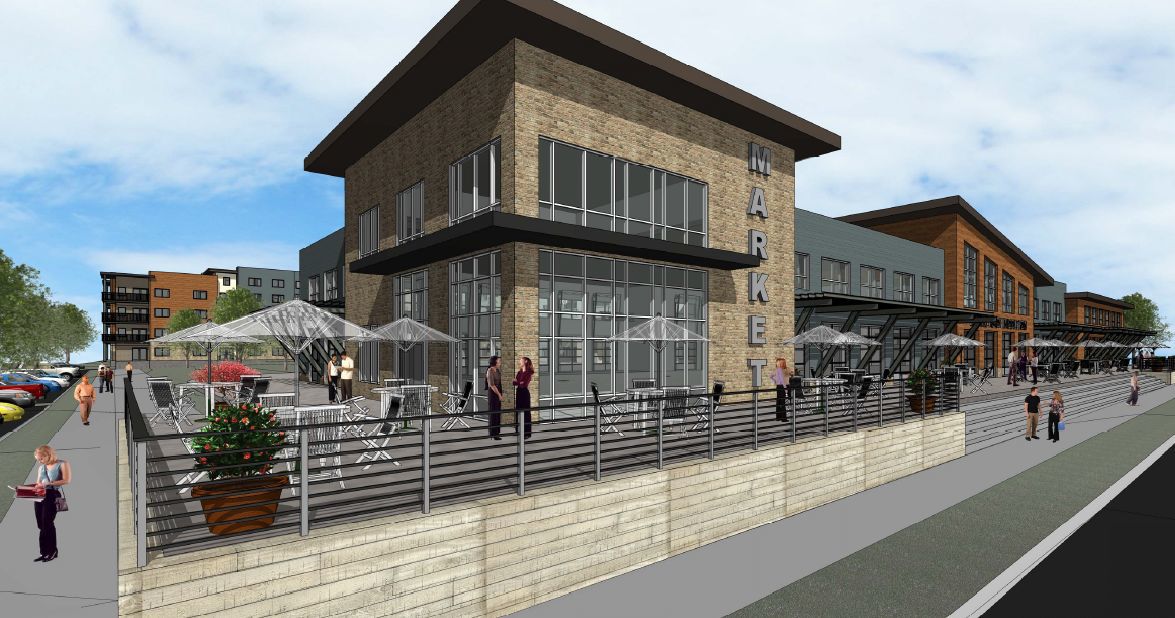 With city approvals in hand, the Treysta Group plans to break ground on its major Middleton Market project in December.
The project, which includes 263 units of housing, over 12,600 square-feet of retail space and an approximately 18,000 square-foot market, is slated for 7622 Lisa Lane in Middleton, between Parmenter Street and Laura Lane, currently home to softball fields.
The market building will include a food hall with approximately 20 vendor stalls offering "high quality, chef-driven specialty foods." The market will also include a space to host pop-up events and chefs from other areas, said Robin Pharo, president of Treysta Group...
...more

Ken Notes: Damn the Madison spokes are going crazy... And the first market in the dirt goes to Middleton!!!

I propose a cage match between Van Nutt and Neil Stechschulte with the winner getting an Ikea!
---
FFA students check out new technology and explore all things dairy (you can almost taste the ice scream through the screen).
...more
---
Landscape Architecture, Planning, Architecture, Engineering...

...more
Some consultants bring only a hammer to the table, and they hit every project as if it were a nail. We don't come right out swinging. Ayres sits down with the client to thoroughly define the project and the desired results. Our multidisciplinary teams then use an impressive array of tools under the coordination of a project manager who remains attentive to the client while creatively conserving their resources and confidently taming any problems to keep the project on course....A sponsor of Wisconsin Development News
---
JANESVILLE, Wis (WMTV) - Dozens of Janesville residents attended an open house at the Rock County Job Center Tuesday night to learn about the initial plans for the future of the former General Motors Plant.
The 250-acre plant closed in 2009 and was bought by the Commercial Development Company (CDC) in 2017. Both CDC and Angus-Young Associates, the architectural firm working on the development, hosted the open house to answer questions and hear input from the community.
The project is named the Centennial Industrial Park, to commemorate the nearly 100 years the plant stood at its site...
...more
---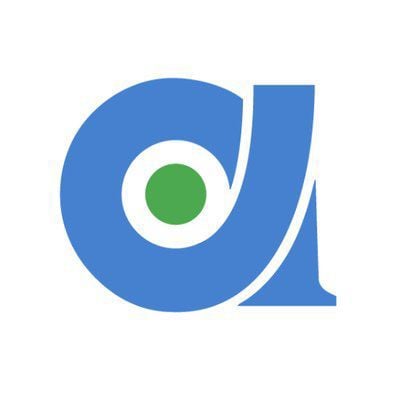 Arrowhead Pharmaceuticals says it has reached a licensing and collaboration agreement with Janssen Pharmaceuticals that will bring the company $250 million to start and ultimately, could be worth as much as $3.7 billion.
Arrowhead is based in Pasadena, California but about 90 of its 110 employees are in Madison, handling the company's research and development.
The key to the agreement is Arrowhead's drug ARO-HBV to treat chronic hepatitis B. Initial results, released in September, showed substantial reduction in the virus after three monthly injections were given to eight patients who received a low dose version of the drug...
...more
---
MADISON, Wis. - Job creation and the economy are key issues heading into the Nov. 6 election in Wisconsin.
Gov. Scott Walker appeared Tuesday at an event for the state`s biggest business lobbying group, Wisconsin Manufacturers & Commerce, focused on Wisconsin`s business climate.
"My belief is, if you`re an able-bodied working-age adult in this state, my expectation is you work at least 30 hours a week and that you`re able to pass a drug test before you get assistance," Walker said in his keynote address....

...more
Ken Notes: There is nothing like an election to get everyone talking about growing the economy. I must admit to a small amount of frustration at seeing several ideas I have been talking and writing about for years now becoming platforms in both campaigns. I hope we go the extra step and get both candidates to make specific commitment we can hold the to after the election. Here is my short list from ideas I have presented in the past:



A State tax credit for tuition loan repayment...


Rewrite and simplify TIF laws and require development agreements that ensure repayment...


Encourage multiple jurisdictions to work together on projects...


Recognize emerging environmental technologies and encourage their use in growing Wisconsin...


Bring local ED professionals into the State system...


Encourage business to work with High Schools, Tech Schools, and the UW System to create exponentially more apprentice and school to work transitional programs...


Create an across the board new employee tax credit to encourage growth...
I`m not running fro anything but I would love to talk about these or any other development issues with your group...
---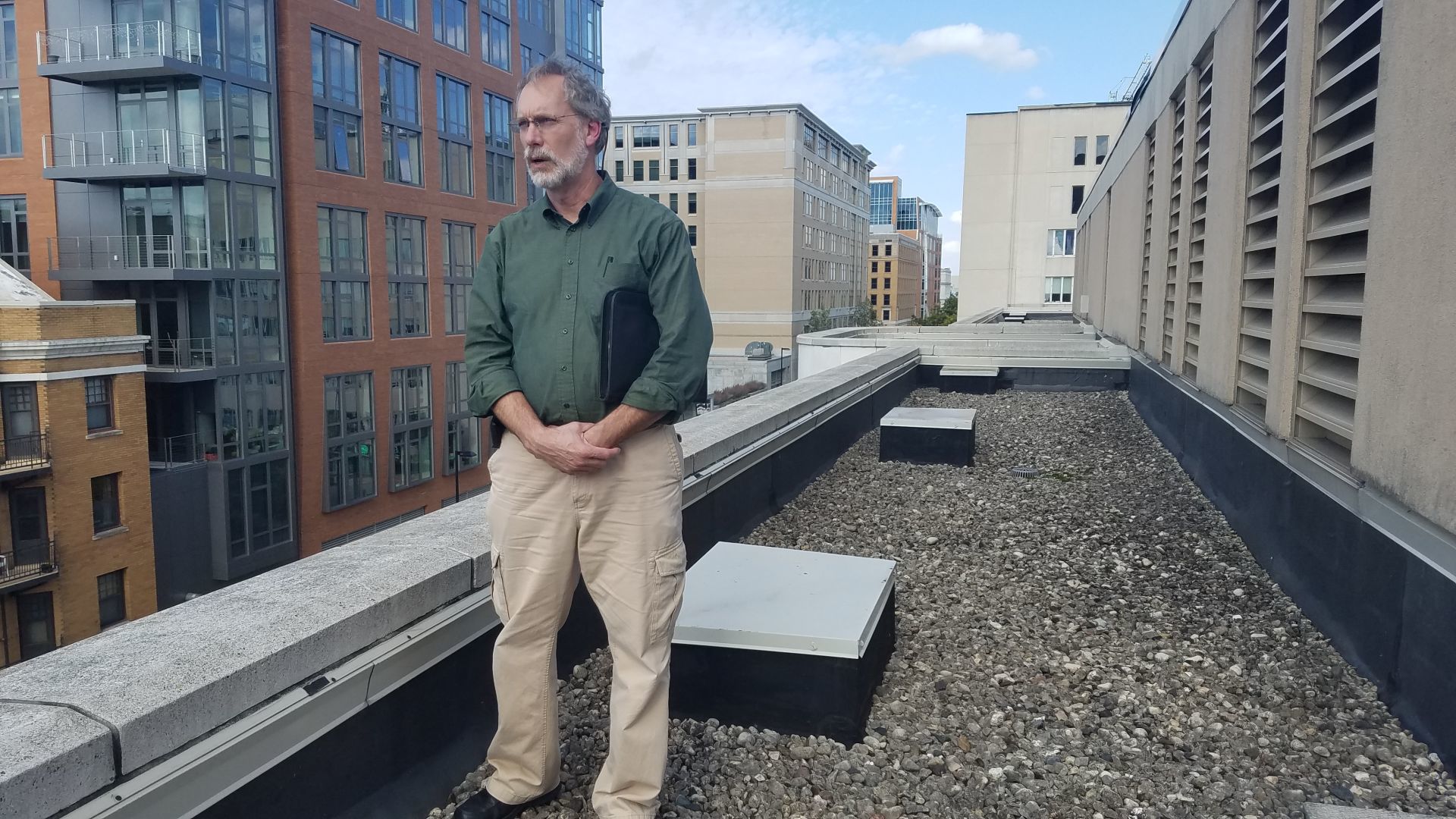 The Public Safety Building's support structures cannot hold the additional floors that had been planned for a Dane County Jail consolidation project, though the concept designs and forms submitted to the city when the facility was built in the 1990s include the expectation that floors would be added.
Architects and engineers at Mead & Hunt and Potter Lawson told the county's Jail Consolidation Project Review Committee on Wednesday that they believe the Public Safety Building is safe as it is now, but a structural analysis showed significantly more support on the columns, beams and foundation would be needed to carry the extra floors the county had envisioned...
...more

Ken Notes: I think the County would be better off selling and moving to the beltline or a burb. They have great land in Verona for example. The downtown land is worth a great deal and could fund some pretty nice brick and mortar...
---
Zendesk, Inc., a customer engagement platform, will invest $12.7 million to expand its operations in Madison,
Wisconsin
. The company will establish a Midwest regional hub as part of a project expected to create 136 jobs over the next three years.
According to the Wisconsin Economic Development Corporation, the company's expansion "will focus on growing and enhancing the customer service functions of the company, as well as its capabilities in finance, IT and professional services."

"Since our earliest days in Madison, the city has felt like a second home for Zendesk," said Mikkel Svane, Zendesk CEO & Founder. "It offers a vibrant tech and business community, an abundance of talent, and a culture that supports our growth in the region and globally."...
...more

Ken Notes: One of the best economic tools I know of is for existing CEOs to talk with potential CEOs about the opportunities an area affords a new company. It is better that any marketing tool you can develop... Just a thought!
---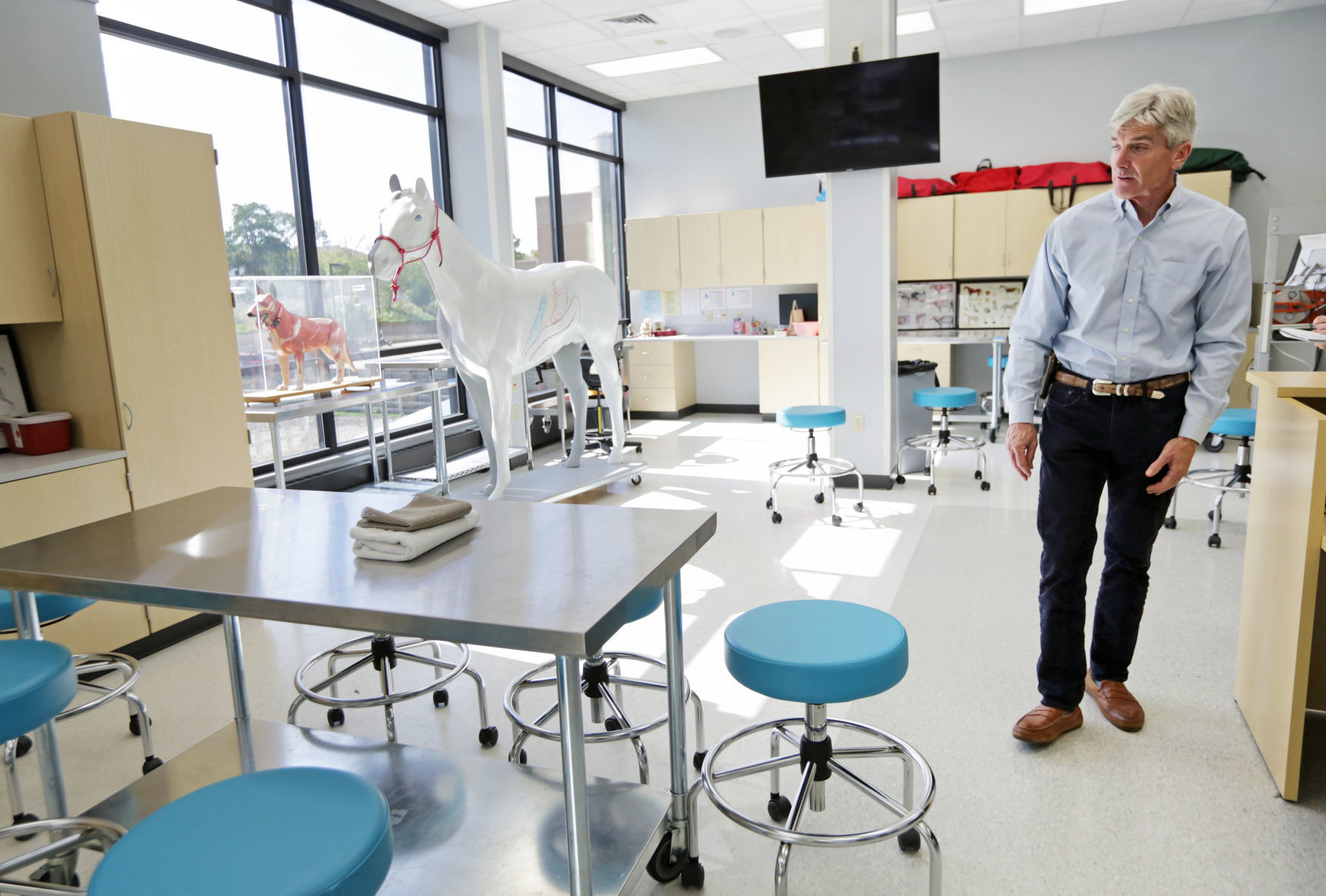 UW-Madison's School of Veterinary Medicine and its adjoining hospital is poised to expand the amount of working space for students and staff by about 50 percent as part of a $128.1 million project.
Construction is at least two years away, but those at the 35-year-old school are focused on clearing a major hurdle next spring: keeping the project from being pushed off to a later budget cycle by the state Legislature. That would have a significant impact on students' learning and hospital operations, officials said...
...more
---
...A sponsor of Wisconsin Development News
---
MADISON - Manufacturers in Wisconsin added another 7,500 jobs over the summer.
Numbers released late last week say the state has added 22,500 manufacturing jobs from August 2017 to August 2018, according to the Wisconsin Department of Workforce Development and Bureau of Labor statistics. That rate is the second highest in the nation, and highest in the Midwest, for the period.
Wisconsin comes in 13th in the nation for the number of construction jobs added in the past six months and 16th for the number of private sector jobs added in the past three months.
...more
---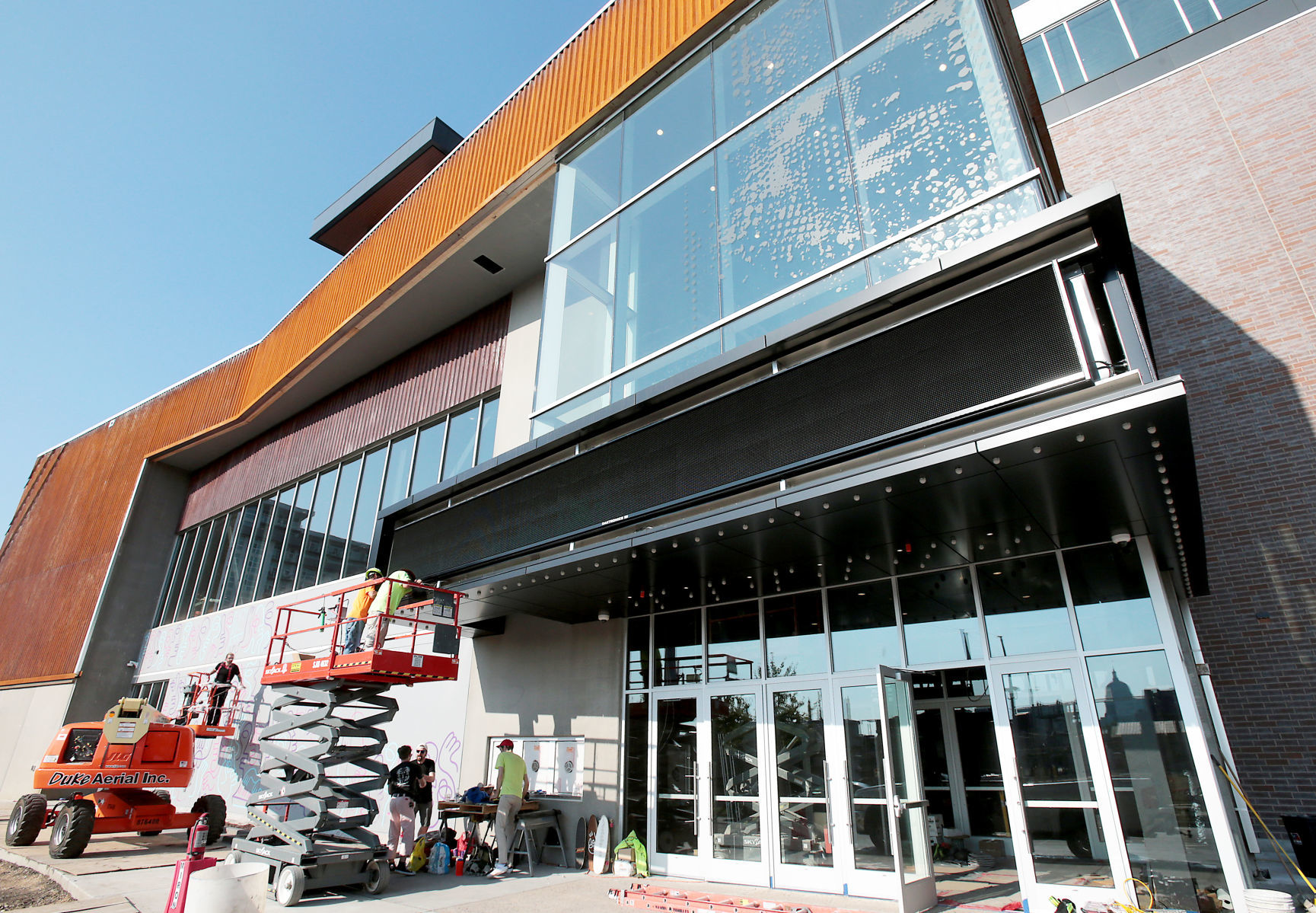 When Madison's much-anticipated new music hall, The Sylvee, opens Thursday night with a sold-out show by Nathaniel Rateliff & the Night Sweats, it's guaranteed that the crowd will be on its feet.
Like First Avenue in Minneapolis, Aragon Ballroom in Chicago, the Rave in Milwaukee, and, to some extent, the Pageant in St. Louis, The Sylvee is primarily a general admission, standing-only venue.
...more
---
Gov. Scott Walker announced Sept. 28 that Crawford and Vernon counties in southwest Wisconsin will each receive an additional $500,000 in Community Development Block Grant-Emergency Assistance Program (CDBG-EAP) funding to assist low-income households affected by recent severe storms and flash flooding. The funds are part of up to $8 million that DOA has in available CDBG-EAP funding to help counties in their recovery efforts.
"This critical funding will help eligible residents recover from the damaging late summer storms and flooding by offering financial assistance to rehabilitate or, in some cases, to replace the homes they lost or to relocate," Walker said. "This is part of the millions in funding that my Administration has made available to support affected residents and businesses as they rebuild."...
...more

Ken Notes: I like this, but there are always the projects that should not be funded that get cash vs. the projects that do not get funds that really need them. The communities need to establish a score sheet to assess priorities!
---
JANESVILLE, Wis. - Changes are coming to the riverfront in Janesville.
On Friday, plans for a legacy center to honor the more than 90 years General Motors spent in the city were revealed at The Venue.
The $30 million investment initiative will revitalize downtown Janesville, according to a press release from Blackhawk Community Credit Union....

...more
---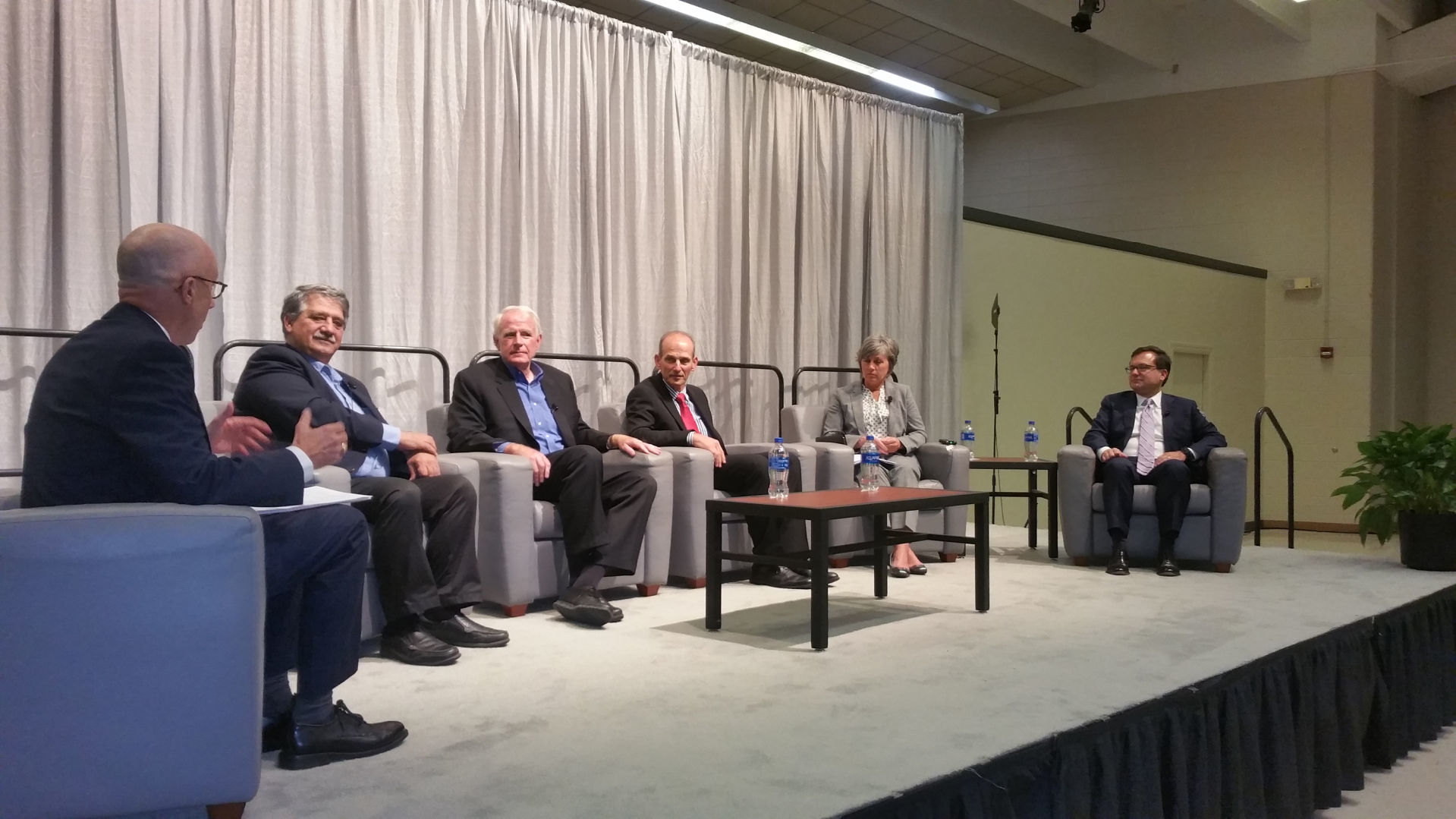 Leaders in Southeast Wisconsin said their communities are excited for the opportunity for increased growth and economic development, including Foxconn, which broke ground this summer.
But with such opportunities comes the need to collaborate with local governments, educational institutions and others they said during a panel discussion Thursday night at Carthage College's Todd Wehr Center.
Jenny Trick, Racine County Economic Development Corp.'s executive director, said that a year ago, they found out it was selected as the site for Foxconn Technology Group's $10 billion manufacturing plant. She said people are more excited than in in the recent past as Racine County has struggled with one of the highest unemployment rates in the state...
...more

Ken Notes: These guys get it...
---
A former school on Milwaukee`s north side would be converted into 82 affordable apartments under a new development proposal.
Royal Capital Group LLC would buy and redevelop the former Phillis Wheatley Elementary School, 2442 N. 20th St., according to a Common Council resolution posted Wednesday.
Royal Capital would renovate the building into a 44-unit apartment building for families, and also construct 38 new town homes on the site, the resolution said....

...The development would cost an estimated $19.9 million.
...more

Ken Notes: I like this project, but the per unit cost is 250K. I wish we would develop smaller affordable housing that is actually affordable. These projects will will require public support forever and this is how we get upside down as an economy.
---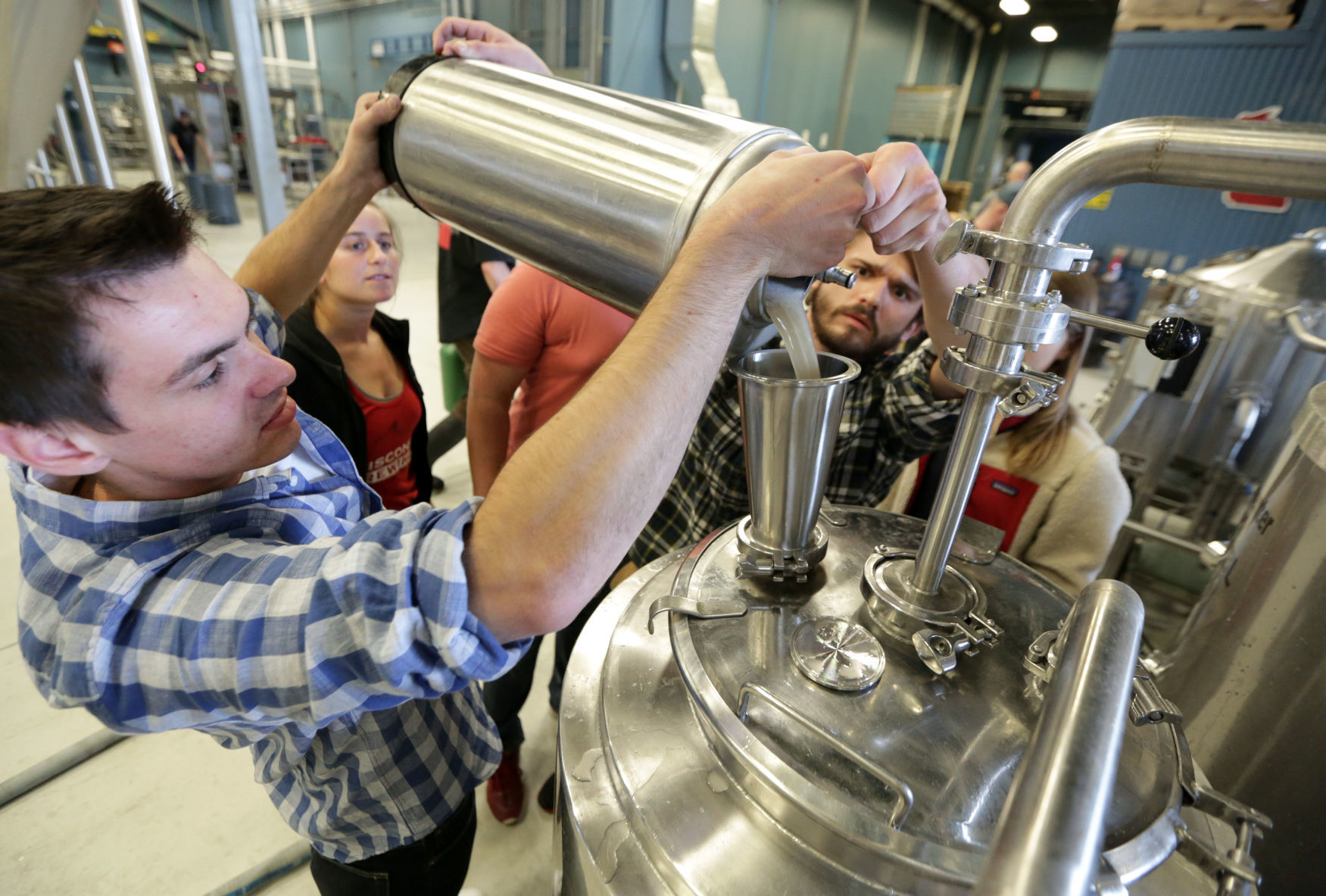 It's only fitting that Wisconsin's flagship university is at the forefront a major beer breakthrough.
But the brewing process initiated Thursday enters uncharted territory, with UW-Madison students and company brewers relying on a Wisconsin yeast strain never used before in commercial beer production, according to company president Carl Nolen...
...more
---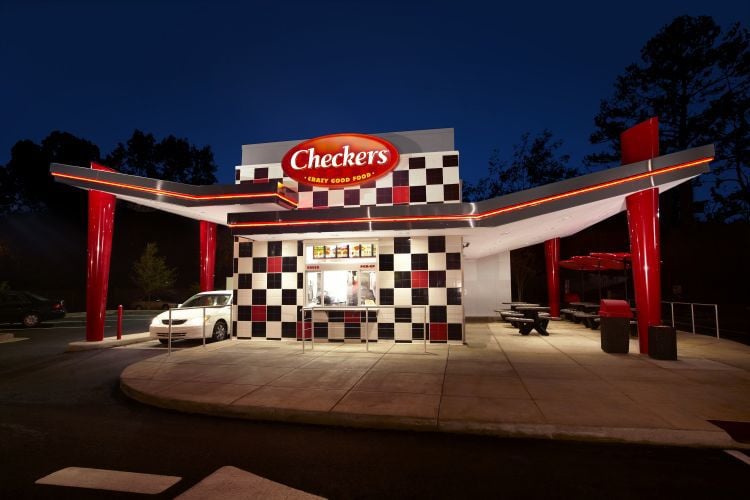 Checkers, a fast-food, drive-through restaurant known for its seasoned french fries, is looking to expand its Wisconsin footprint by bringing at least nine outlets to the Madison area.
While no deals have been finalized, the fast-food company is in talks with restaurant franchise owners in Madison that could result in stores opening in as soon as six to nine months, said Bruce Kim, Checkers' director of franchise development....
...more

Ken Notes: Alas no In n Out burgers....
---
SCS - At the forefront of sustainable environmental solutions for over 40 years and ...A sponsor of Wisconsin Development News
---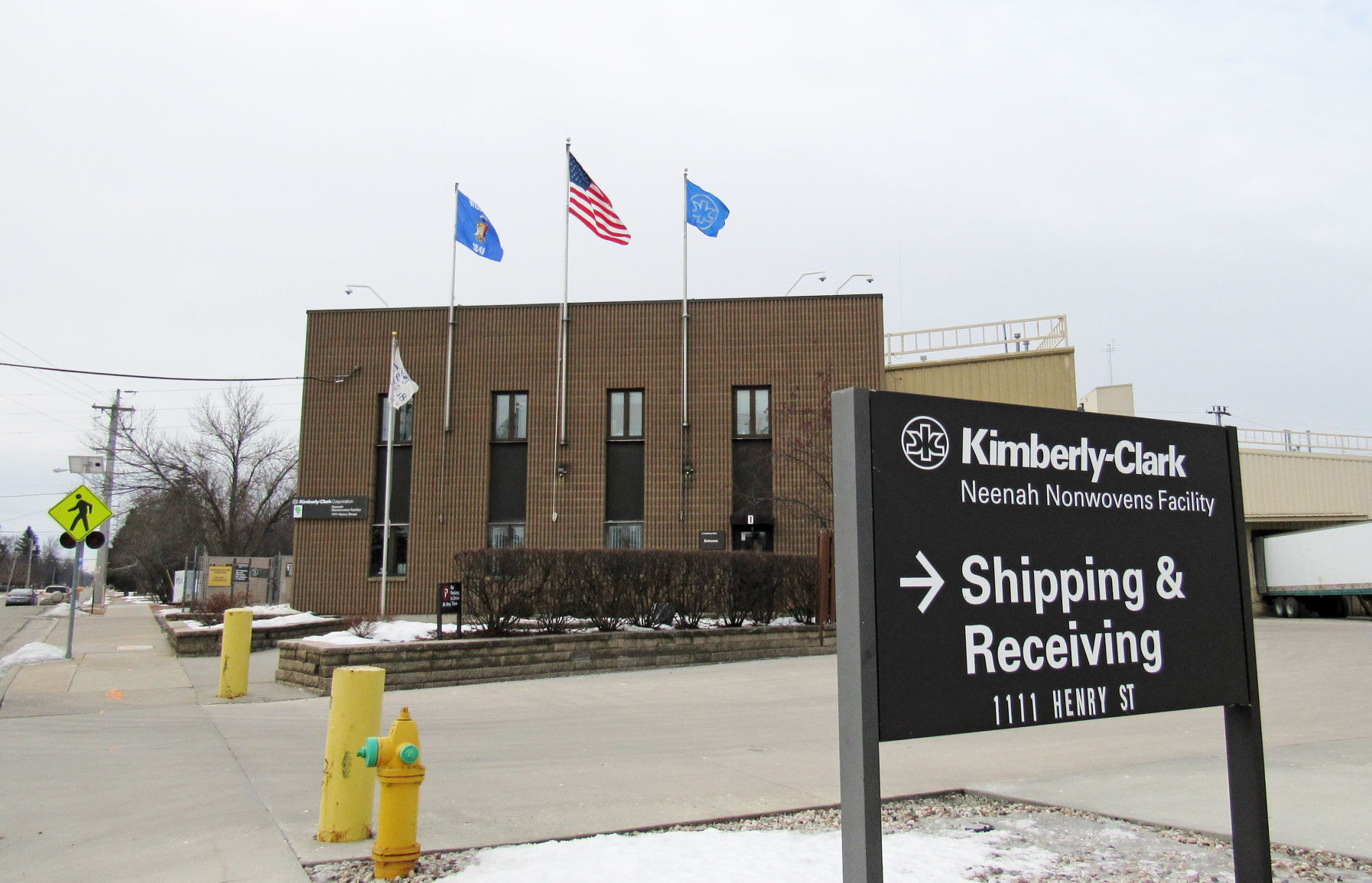 Wisconsin lawmakers will vote next month on a bill that would give paper company Kimberly-Clark a $100 million tax incentive package in exchange for keeping hundreds of jobs in the Fox Valley.
Senate Majority Leader Scott Fitzgerald, R-Juneau, and Assembly Speaker Robin Vos, R-Rochester, said Tuesday they will call an extraordinary session starting Nov. 12, with plans for the Senate to vote later in the month on a bill already passed by the Assembly.
It is still not clear whether the legislation has enough support to clear the Senate. Gov. Scott Walker said last month the bill would need bipartisan support in order to pass....
...more
---
BELOIT - Wisconsin Department of Workforce Development (DWD) Executive Director Ray Allen said Wisconsinites are living in extraordinary times when it comes to employment opportunities. Allen spoke at a Rotary lunch on Tuesday about DWD`s efforts to get more people in the state`s workforce.
"The economy at this time is as good as it ever has been," Allen said. "Anybody that wants a job can have one."
In 2010, Allen said Wisconsin had a 9.3 percent unemployment rate. In 2018, it`s 3.0 percent..
...more

Ken Notes: I agree but companies are still looking for skill sets that are not there yet. We need to work with business and industry and the secondary, tech, and UW students to create students who are better prepared for the workforce.
---
As the One Discovery Square building nears completion in downtown Rochester, Minnesota, the seeds of a new startup ecosystem are taking shape around it.
Wisconsin-based medical software company Epic will lease space in One Discovery Square, Golden Valley-based Mortenson, the project's developer, said Tuesday. The 90,000-square-foot office and laboratory building is under construction at Fourth Street Southwest and Second Avenue Southwest...
...Although it's not scheduled to open until April, nearly half of the $35 million building has been leased by Mayo Clinic and University of Minnesota Rochester. Adding Epic brings a "terrific young culture" that will help create an atmosphere of collaboration, said Jeremy Jacobs, Mortenson's director of real estate...
...more

Ken Notes: This is very interesting.
---
Wisconsin lawmakers will convene a special session on Nov. 12, a few days after the midterm elections, to vote on a bill that would offer refundable tax credits as an incentive...
...more
---
Dane County, Wis., is moving forward on what will be the largest solar farm in the county.
On Monday, Joe Parisi, Dane County executive, joined Jeff Keebler, chairman, president and CEO of investor-owned utility Madison Gas and Electric (MGE), to announce a partnership for a 20,000-panel solar project located on 41 acres of land at the Dane County Regional Airport (DCRA).
...more
---
A program to help draw commercial development to central city neighborhoods near downtown Milwaukee is getting $3.5 million from one of the nation`s largest banks.
JPMorgan Chase & Co. is providing the cash, over three years, for the new Brew City Match program.
It is expected to help support hundreds of local businesses, while helping to eventually redevelop 1 million square feet of commercial space throughout central city neighborhoods, according to Local Initiatives Support Corp., a national economic development group...
...more

Ken Notes: Read This!
---
Students in Webster High School`s Tech Ed program are learning more than how to make parts for their class rocket or pieces of a chess set. With the help of teacher Roy Ward, previous students and volunteers from the Wisconsin Technical College system, community and local industry, Webster students are using the district`s new Haas TL-1 CNC lathe and other tools to design, print, program and machine real parts. Students can apply these technical skills, along with critical thinking, collaboration and pride in a job well-done, to well-paying future jobs as machinists, CNC programmers or engineers....
...more

Ken Notes: Like this!
---
"Founded in 1976 by George and Candy Gialamas, The Gialamas Company specializes in Class A Commercial Real Estate. Old Sauk Trails Park, is one of the most prestigious business parks in Wisconsin; containing numerous office buildings supplemented by restaurants, hotels, financial institutions, a childcare facility and a walking/jogging trail system....
...more
...A sponsor of Wisconsin Development News
---

To establish Foxconn Place Racine as a regional center for developing novel technologies and implementing innovative solutions to enhance quality of life
Racine, WI – Foxconn Technology Group (Foxconn) today announced the purchase of One Main Centre in downtown Racine, WI for the development of Foxconn Place Racine and Wisconn Valley Innovation Center. Located at One Main Street, Foxconn Place Racine will encompass a state-of-the-art co-working space and become a model for smart city pilot programs that leverage and reflect the transformational technologies to be built and enabled by Foxconn. Together with the Wisconn Valley Science and Technology Park at Mount Pleasant, the center will connect businesses and higher education institutions within the region to help create an AI 8K+5G ecosystem in Wisconsin...
...more
---
Brimming with business, a manufacturer near Manitowoc has turned away millions of dollars in sales because it can't hire enough help.
Amerequip Corp., in Kiel, makes equipment used in landscaping, construction, agriculture and other industries.
The company, which has about 360 employees, has nearly tripled its annual revenue since 2012 to about $90 million this year.
"Our goal for 2019 is $105 million. … We're well on our way," said president and CEO Mike VanderZanden...
...more

Ken Notes: I am not crazy, we can do better... I promise that there are Manitowoc High School graduates who are taking minimum wage jobs right now who could be making $15 to $20 per hour...
---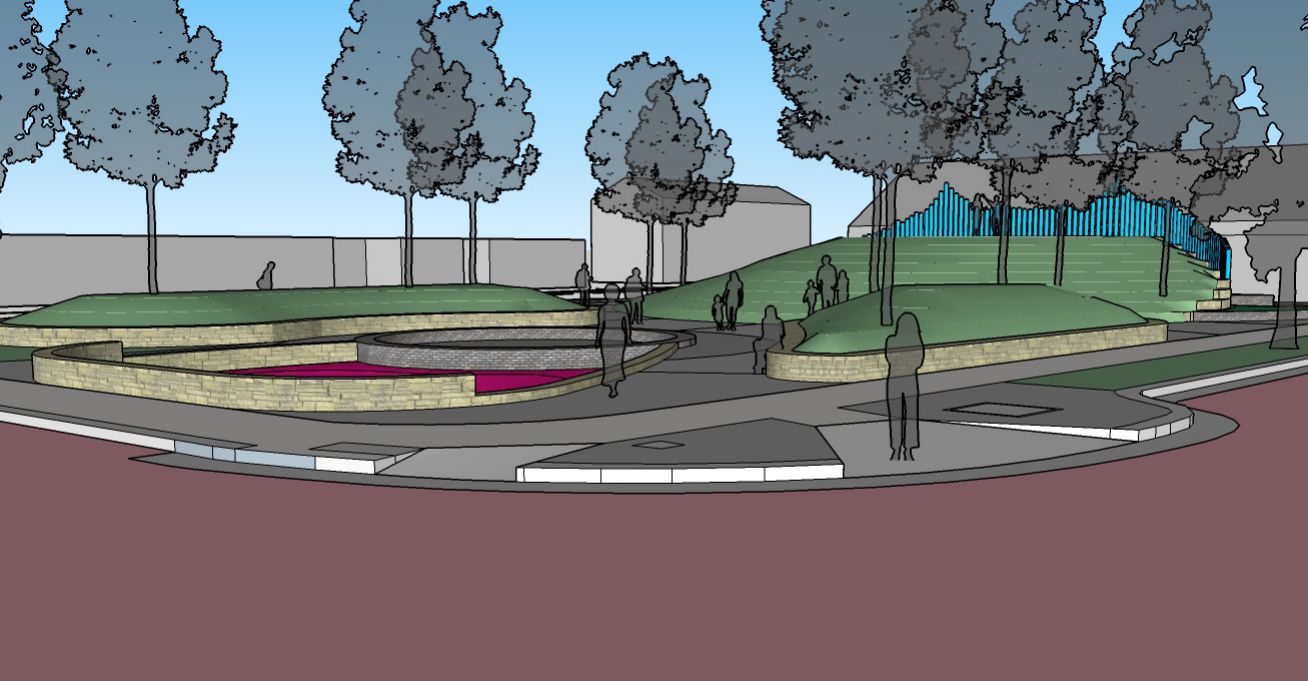 For those who haven't visited downtown Middleton in a while, it may be a bit busier than they remember.
"We used to have kind of a quaint downtown," said Middleton resident Roshelle Ritzenthaler. "Some aging buildings, more 'cottagey.'"
But the recent construction of the five-story Middleton Center apartments and new businesses and restaurants — like Longtable Beer Cafe, the revamped Bloom Bindery, men`s clothing store Journeyman Co. and home furnishings store Fontaine Home — have brought a new energy to the area, said Abby Attoun, Middleton director of community development...
...more
---
How economic impact studies justify the transfer of wealth from taxpayers to corporations.
This summer, the roar of bulldozers replaced the sound of tractors over thousands of agricultural acres outside of Racine in southeastern Wisconsin. Road, water, and electricity infrastructure construction was well under way for a new industrial complex for Foxconn, the Taiwan-based technology giant. In the project's master plan, Foxconn will eventually own 4.5 square miles of once-prime Wisconsin farmland, an expanse about a fourth the size of the city limits of nearby Racine, population 77,000. The main 24-inch water main will have the capacity to deliver more than 20 million gallons a day of high-quality Great Lakes water (home to 21 percent of the world`s remaining supply), although initial usage has been promised to be much less. Foxconn has pledged to be good environmental stewards, even as Wisconsin has waived many of its basic environmental regulations in order to expedite the project...
...more

Ken Notes: There is a great deal of third party speculation on how the Foxconn project will play out. Much of the money promised is predicated on the number of jobs created, and the value of the building. Thus it is only fair to suggest that we really do not know how this will play out.

I hope that a development agreement will protect the communities and the use of tax credits will alleviate the needs for claw-backs. I also wish that these policies we far more formal and available to far more if not all companies in Wisconsin.
---
ND Paper, the Oakbrook Terrace, Illinois-based subsidiary of Hong Kong-based Nine Dragons Paper (Holdings) Limited, has announced it will invest $300 million over the next two years into its mills in Wisconsin and Maine. Those mills, in Rumford, Maine and Biron, Wisconsin, were purchased from Canada-based Catalyst Paper in June 2018.
The company says its strategic review of the new mills led it to "a multi-faceted investment strategy that diversifies the United States mills' product mix, increases their overall production capacity, and fundamentally improves their viability for generations to come."
The Rumford location will see an anticipated $111 million invested to finance two projects, including the construction of a greenfield recycled-content pulp facility. The pulp line will add approximately 1,200 air-dried metric tons per day of manufacturing capacity to the site, according to ND Paper....
See Also:
...more

Ken Notes: This is fascinating, a Chinese Company investing is a US industry that we sort of abandoned over the last couple of decades. This is about cardboard 101, every item from China comes in a cardboard box. China needs the raw materials to make the boxes which comes from the boxes and waste paper already here. I is actually far cheaper to pulp it here and ship it back to China because a lot of the boats are empty anyway! If we were smart we would charge an import tax on the packaging tonnage coming into the US and then distribute it to the recyclers and dumps who have to deal with it. Instead we tax the product in the box increasing the price to the consumer.
---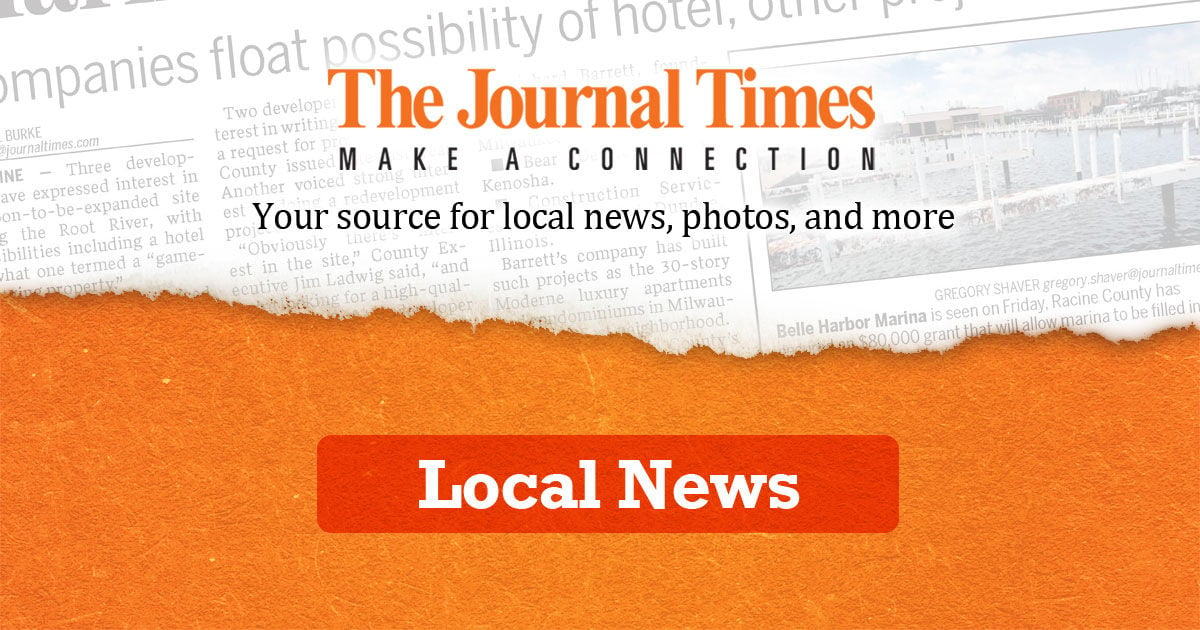 Students throughout Wisconsin now have access to additional career development and mentorship tools starting as early as sixth grade in a platform that directly connects local employers to students, thanks to a new statewide collaboration.
School districts throughout Wisconsin have been using a web-based platform called Inspire at the local and regional level to connect area businesses to their future talent pool through online profiles, virtual career coaches, and career-based online learning activities for students and educators.
Under the new collaboration, instead of only having access to local and regional resources and information, Wisconsin students, educators and businesses will be able to connect with each other regardless of their location in a secure, web-based environment called "Inspire Wisconsin."
...more
---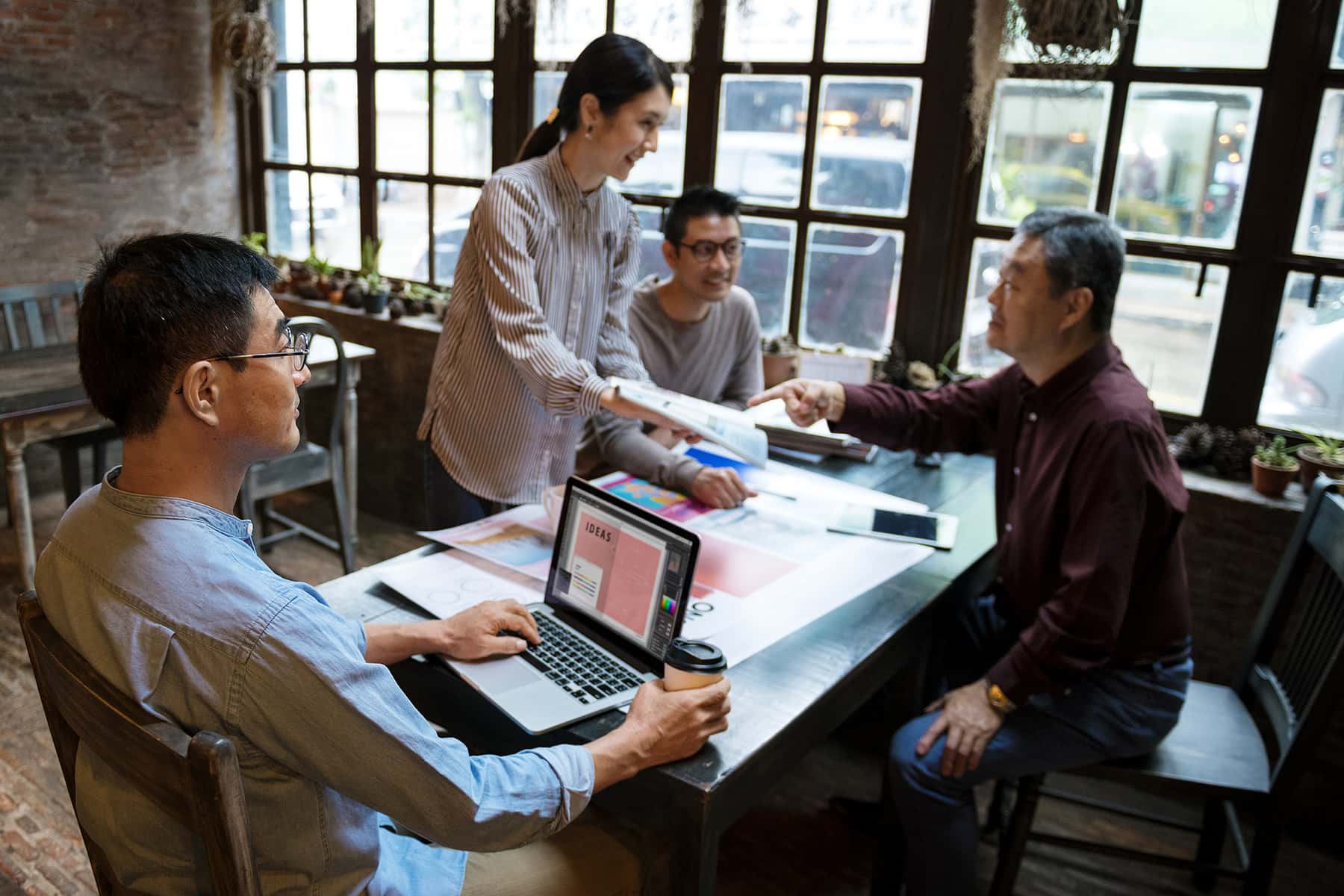 The organizers of Startup Milwaukee recently announced Startup Wisconsin, a new initiative to catalyze and build the tech and startup ecosystems statewide. Twelve cities have signed on to the effort which will take place in conjunction with the second annual Startup Wisconsin Week.
Startup Wisconsin is committed to advancing and developing Wisconsin's tech and startup ecosystems through unique programming, collaborative partnerships, and networking. Driven by entrepreneurs and leaders throughout Wisconsin who are passionate about making a difference, and creating a positive and lasting impact that will advance the state's economy forward.
...more
---

Findorff, builders of Wisconsin`s finest projects...and ...A sponsor of Wisconsin Development News
---
WAUKESHA — Water technology from Wisconsin will be highlighted at the 2018 Water Environment Federation's Technical Exhibition and Conference starting Oct. 1 at the New Orleans Convention Center.
Wisconsin Economic Development Corporation and The Water Council, a Milwaukee- based nonprofit organization that drives economic, technology and talent development to support the global water industry, will create a showcase of the latest innovations and advancements from Wisconsin's water technology hub at the conference...
...more
---
GREEN BAY, Wis. (AP) — The Green Bay Packers are adding residential options to its Titletown District near Lambeau Field.
Packers president Mark Murphy says the next development phase for the district includes as many as 150 apartments in a five-story building and 70 to 90 townhomes.
WLUK-TV reports the development also includes a four- or five-story office building which will accommodate about 400 employees. Work on the next phase is to begin early next year....
...more
---
Titletown Development LLC, the real estate development arm of the Green Bay Packers, announced its plans for Phase 2 of Titletown, the mixed-use real estate development in Ashwaubenon, Wisconsin, located directly west of Green Bay's Lambeau Field.
Highlighted by approximately 220 residences and a four- to five-story office building, Phase 2 adds to the "live" and "work" elements of Titletown's draw...
...more

Ken Notes: This district has been a master class in economic development. We should rent a bus and talk to the driving forces behind this...
---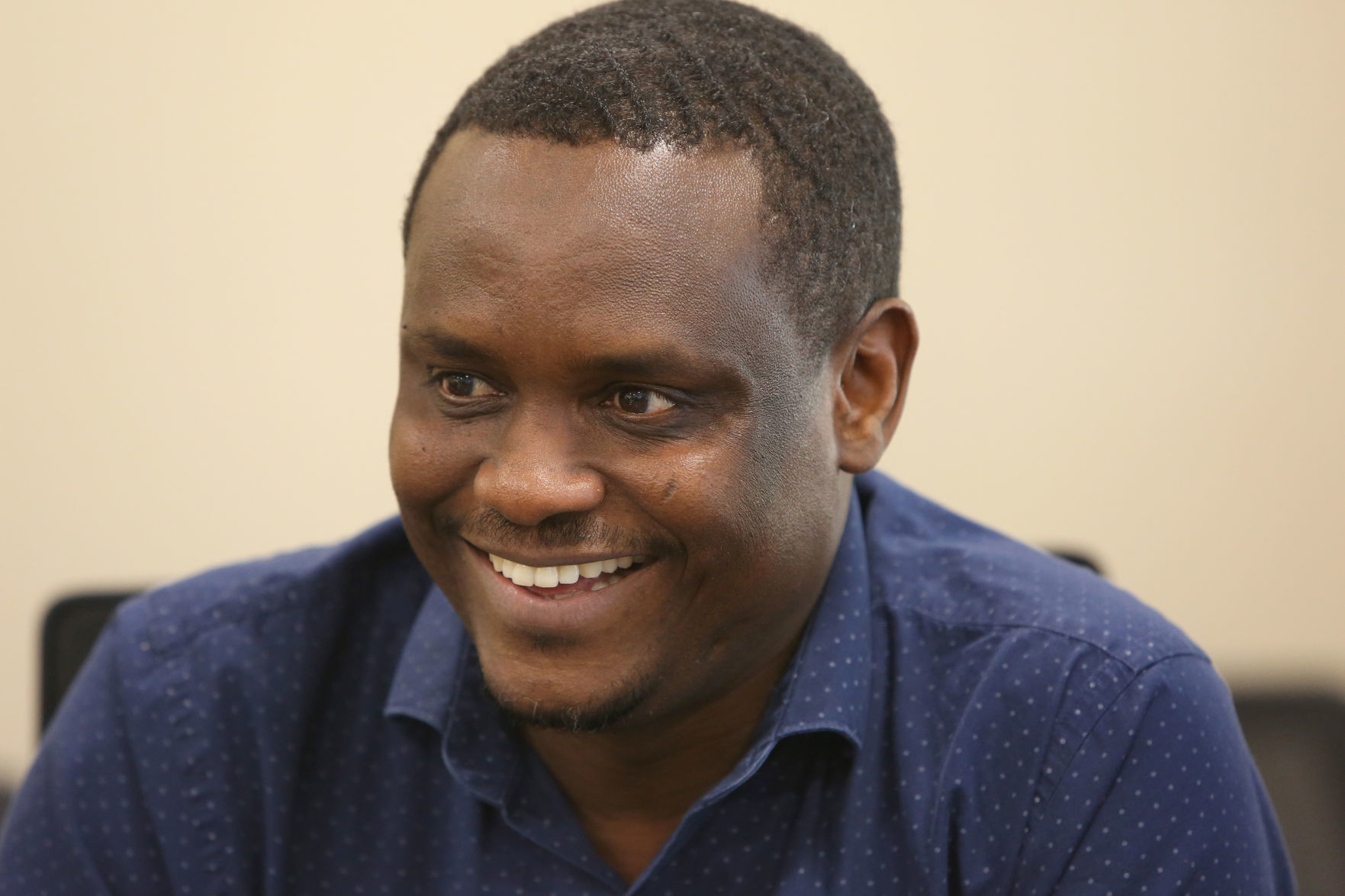 To address the needs of Madison's growing African population, community members are working toward opening a center dedicated to increasing access to language services, job training and immigration counseling.
Aliko Songolo, a University of Wisconsin-Madison professor emeritus, said the African community here has been growing by "leaps and bounds." Immigrant communities face feelings of isolation and could benefit from a center that would ease the adjustment to Madison.
...more
---
The mayor also seeks to bump up the Overture Center`s subsidy to $2 million.
Madison Mayor Paul Soglin last week unveiled his proposed 2019 city budget—the last one he`ll oversee before he leaves office—which means it`s time for yet another look at where city leaders are planning to spend public funds on arts- and music-related programs.
As usual, arts funding makes up a very tiny portion of Soglin`s $332 million proposal, and it`s rare to hear the mayor and Common Council argue much about these funding items during the annual city budget process, with the occasional exception of disagreements over subsidies for the Overture Center for the Arts. But even a few thousand dollars of city funding can go a long way for an event or program, helping organizers raise more funds from private sources and, ideally, saying something about what Madisonians value.
...more

Ken Notes: The article is from an Arts perspective but I foud it very interesting...
---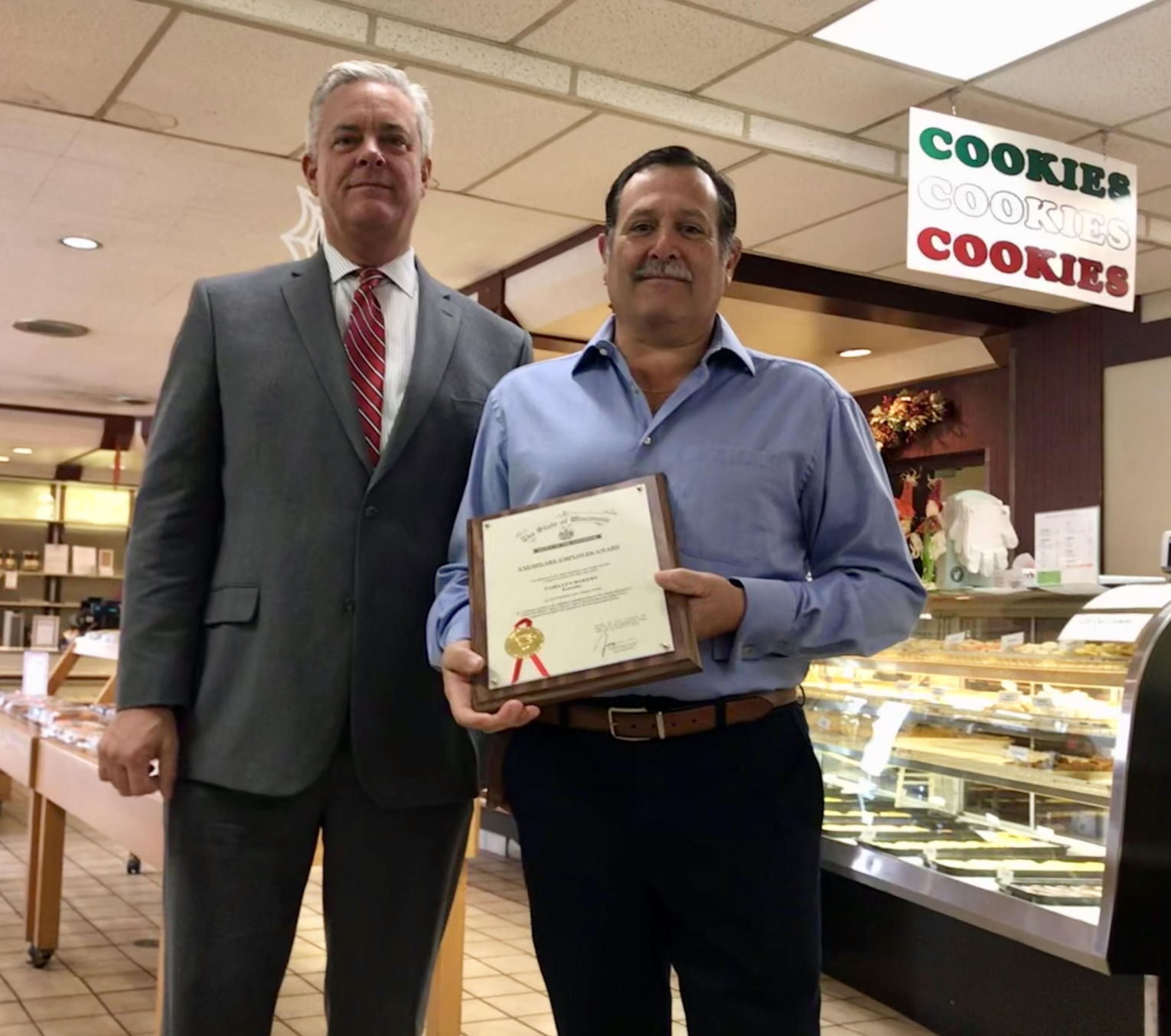 After spending 95 years minding its own business while running its own business, the Paielli family is finally receiving much-deserved recognition.
Paielli's Bakery, 6020 39th Ave., was honored by the Wisconsin Dept. of Workforce Development on Wednesday with an Exemplary Employer Award presented to state businesses demonstrating a strong commitment to recruiting and hiring job seekers with disabilities...
...more

Ken Notes: Congrats! I wonder if these companies have the same opportunities to grow and expand with state contributions as the sexier offerings (like Foxconn) that get most of the press?
---
Beuchel Farms property located near I-43 and Highway 42
After a false start last year, the Town of Sheboygan is hoping to secure a large-scale commercial development on 99 acres of farmland near Interstate 43 and Highway 42.
The town has issued a request for proposals for the Beuchel Farms property at 4305 N. 40th St.. Town officials are seeking a development partner who could link the site to the existing retail development along Highway 42 just west of the site.
The town was working with Chattanooga-based real estate developer, Hutton, in 2017 on a mixed-use project and entered into an agreement with the property owner for a 5-year option to purchase the property....
...more

Ken Notes: If you have an RFP make sure WisconsinDevelopment gets the press release...
---

EBI takes the time to get to know you and your business. We'll provide you with options so that together we can make the most of your space and stay within your budget.
...more
...A sponsor of Wisconsin Development News
---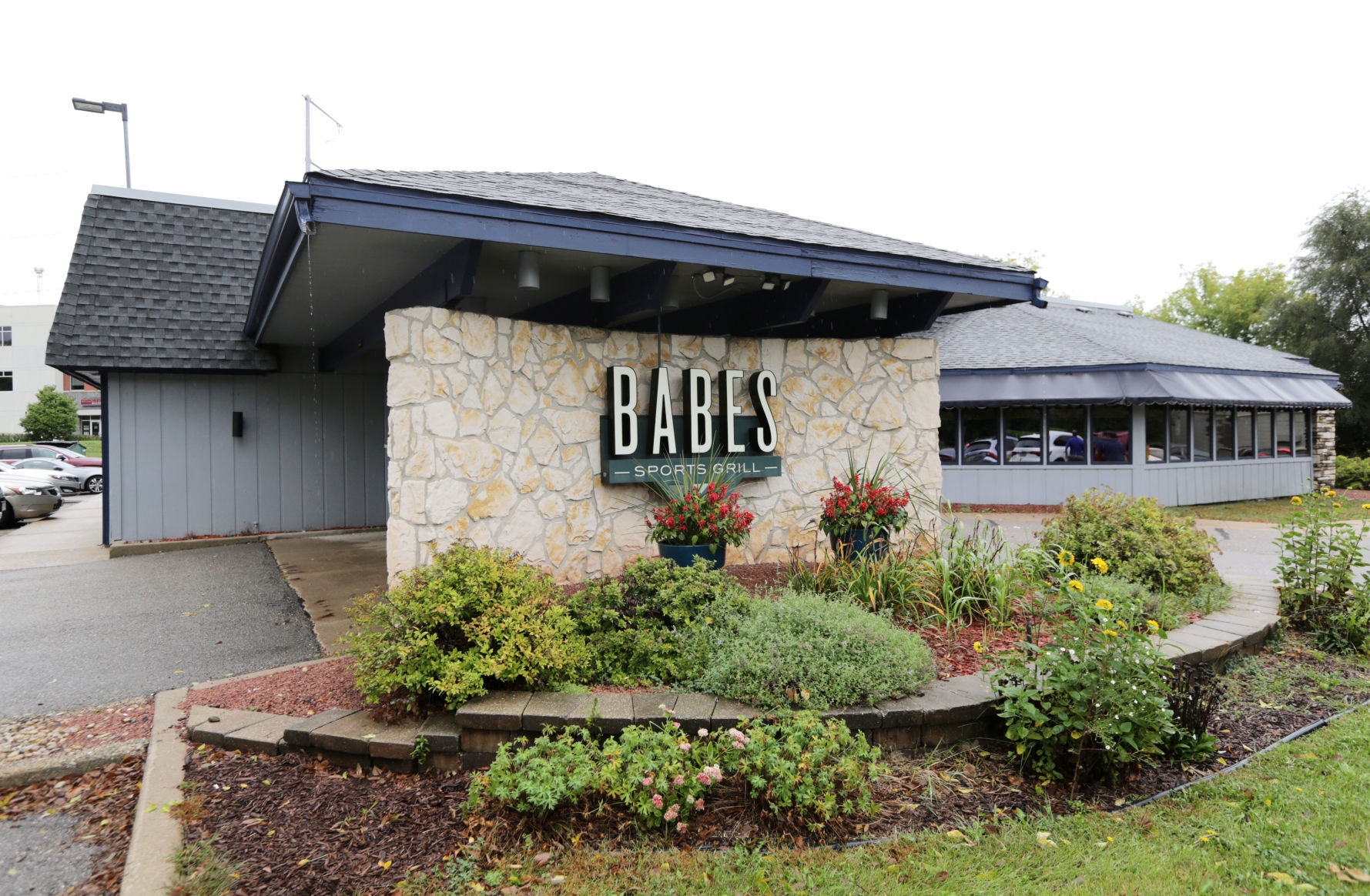 A developer is proposing a $20.6 million, mixed-use project with affordable housing, including units for the formerly homeless and veterans and probably new, smaller space for the popular Babe's Grill and Bar on the West Side.
Stone House Development wants to demolish the existing Babe's, 5614 Schroeder Road, to build a four-story, U-shaped building that would likely relocate the grill and bar to 4,000 square feet on part of the first floor facing the road and provide 96 apartments in the rest of the structure...
...more
---
With an expected influx of job openings occurring in Wisconsin`s manufacturing sector in the next 10 years, it`s clear that this sector is on the rise. The addition of companies such as Haribo and Foxconn to the state have accented the strength of this rapidly growing sector and the need for workers. The Department of Workforce Development (DWD) is actively working to grow the pool of skilled manufacturing employees in the state and the Youth Apprenticeship program goes one step further to develop a talent pipeline for the future. Youth Apprenticeship connects high school students to different career pathways through hands-on learning, along with classroom instruction....
...more

Ken Notes: It is too bad there is not and independent newsletter highlighting all the apprenticeship efforts in the state. Links to every Tech School and University program, DWD, WEDC, Corp Training Centers, and Federal resources. We could call it WisconsinApprentice.com. Anyone interested?????
---
Not long ago, Rhonda Rushing got off a cruise ship at Skagway, the one-time Klondike boom town in the Alaska panhandle.
It's a picturesque spot — evergreen-covered cliffs framing a long and narrow fjord, sawtooth peaks rising in the middle distance and streets peppered with historic buildings dating to the mad rush for gold in the 1890s.
While her fellow passengers focused their cameras on the spectacular scenery, Rushing's eyes were drawn to an unremarkable patch of sidewalk. There, between a set of railroad tracks and a utility pole, was a small metal disc embedded in the pavement — and, for Rushing, the prize photo of the trip...
...more

Ken Notes: Great read, great story, great company...
---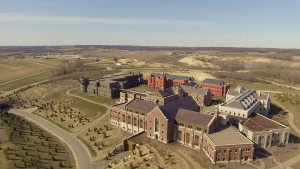 American Transmission Co. is proposing to build a $21 million substation and high-voltage power line in Verona to serve the growing electrical needs of Epic Systems.
The remaining $11 million would be passed on to about 5 million ratepayers in ATC's service territory, which includes the eastern two-thirds of Wisconsin and Michigan's Upper Peninsula...
...more

Ken Notes: Got five minutes, check out the youtube video of the campus today. It will blow you away...
---
RACINE COUNTY, WI -- Racine County and the Racine Unified School District have announced a partnership to develop the SC Johnson Community Sports Complex at Pritchard Park, providing more athletic fields for county-wide sporting and recreational events and activities.
Following the opening of the SC Johnson Community Aquatic Center last June, this second phase of development and construction will include a state-of-the-art football/multi-use stadium, plaza and concessions. The development may also include somewhere between two and six baseball/softball fields with concessions, enhanced parking and preservation and beautification of natural spaces....
...more
---
More people are now working in Wisconsin than ever before. Employment is at an all-time high, reaching 3,090,200. Unemployment is at a near record low of 2.9 percent. Median Household Income is up by 15.94 percent from 2010- 2016.
These strong economic indicators mean that for many Wisconsinites, homeownership isn't just a dream, but a truly attainable goal. Constantly striving to fortify our state's economy, the Wisconsin Housing and Economic Development Authority (WHEDA), the state's housing leader for more than 45 years, consistently offers safe, affordable housing opportunities for working families. The proof is in the numbers that are significant...
...more
---
MADISON, Wis.--(BUSINESS WIRE)--BioForward, the member-driven association that serves as the voice of Wisconsin's biohealth industry, held its annual Wisconsin Biohealth Summit on October 9th at the Overture Center in Madison, Wisconsin.
The 2018 Biohealth Summit had over 450 attendees, an interactive experiment, and BioForward released their 2018 Biohealth Economic Impact Study
The 2018 Biohealth Summit had over 450 attendees and featured two keynote sessions, four panel discussions, an industry-specific career fair, an interactive experiment and interactive audience polling to provide feedback to panelists. BioForward also released their 2018 Wisconsin Biohealth Industry Economic Impact Report..
...more

Ken Notes: A great industry for the state!!!
---

As an affiliate of McMahon Associates, Inc., IPR provides Public/Private Partnership (P3) opportunities for a vast array of projects in small to medium-sized communities, as well as offering Municipal Administrator Services to local governments on an as-needed basis... and... A sponsor of Wisconsin Development News
---
MADISON — The Wisconsin Economic Development Corporation (WEDC) is now accepting applications for the fourth year of its Fabrication Laboratories (Fab Labs) Grant Program, which provides funding to help public schools build or expand fab labs.
The grant program supports hands-on science, technology, engineering, arts and math (STEAM) education by assisting public school districts with equipment purchases for instructional and educational purposes in fab labs. Fab labs are high-tech workshops with the latest equipment, including computer-controlled manufacturing components such as 3D printers, laser engravers and computer numerical control routers....
...more
---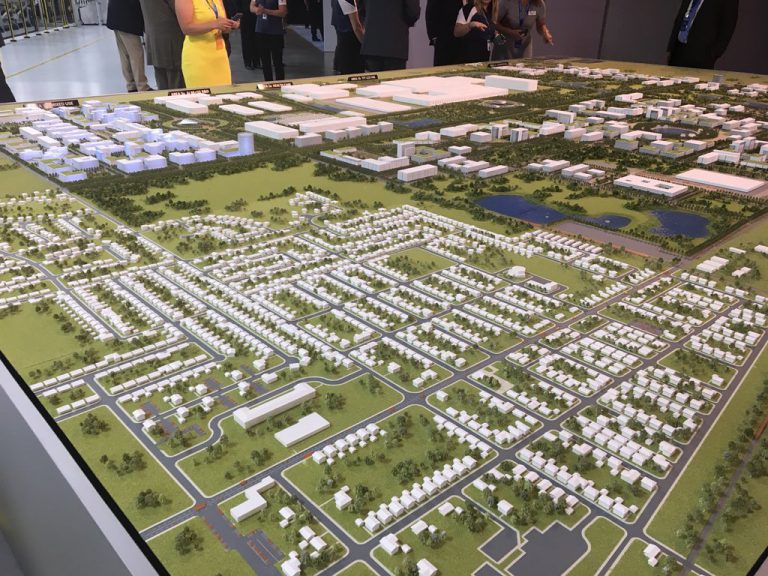 In response to strong demand, the Wisconsin Economic Development Corporation (WEDC) has scheduled a second informational workshop on supply chain readiness for Monday, Oct. 29, in downtown Milwaukee.
WEDC and its partners — Wisconsin Manufacturers & Commerce, the Wisconsin Center for Manufacturing & Productivity, the Wisconsin Manufacturing Extension Partnership and the Milwaukee 7 – added the morning session after the afternoon workshop reached capacity.
The just-added workshop will take place at the WE Energies Public Service Building at 231 W. Michigan St. Registration is from 9 to 9:30 a.m.; the session will run from 9:30 to 11:30 a.m.
The session is free, but space is limited, and advance registration is required. To register, visit wisconnvalley.wi.gov...
...more
---
Stay up to date by reading our
MadREP Report,
a bi-monthly newsletter that features regional economic development news, events and opportunities.

Find older issues here.

...more
---
MADISON, WI. SEPT. 26, 2018 – The Wisconsin Economic Development Corporation (WEDC) is now accepting applications from nonprofit and community-based organizations for a grant program designed to advance the statewide climate for entrepreneurship.
The Entrepreneurship Support Program provides financial assistance of between $10,000 and $100,000 for projects that promote entrepreneurship and provide Wisconsin entrepreneurs with key resources, including training, mentorship, and business development and financial services...
...more
---
Nonprofits, startup-supporting organizations can receive up to $100,000
The Wisconsin Economic Development Corp. is seeking applications for its Entrepreneurship Support Program, which provides funding to early-stage resource programs.
The ESP, established in 2016, offers matching grants of between $10,000 and $100,000 to nonprofits and community organizations that provide entrepreneurship resources, training, mentorship, business development and financial services. ESP has so far provided $1 million in grants to 17 organizations across Wisconsin for projects including prototype creation, legal services and programs for underserved entrepreneurs...
...more
---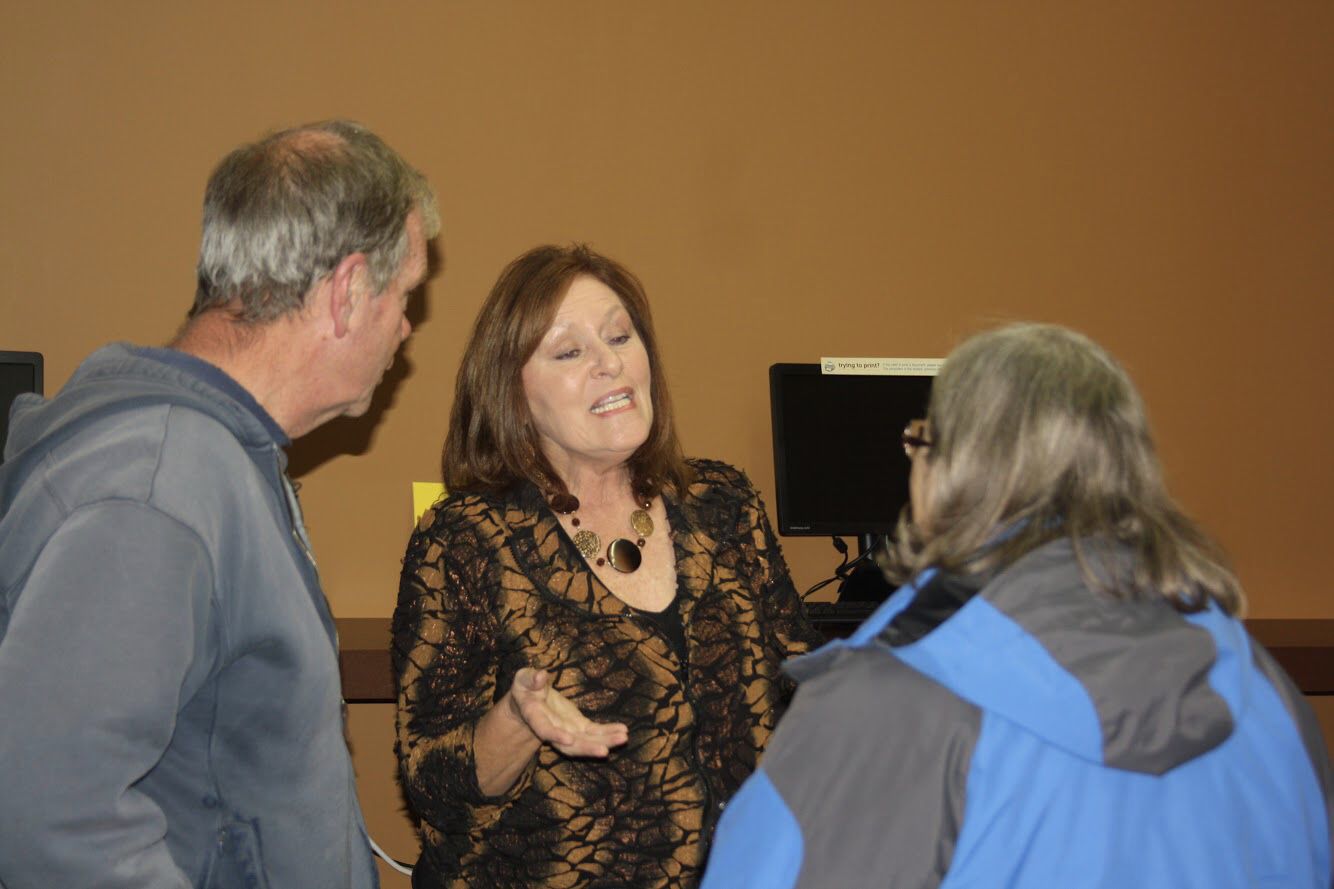 Wisconsin's economic decisions place a wedge between democratic and republican legislative candidates.
Thursday night at the Chippewa Valley Technical College a public Legislative Candidate Forum was held to give the 100-plus members of the Chippewa Valley in attendance the opportunity to hear candidates for the Wisconsin State Assembly and State Senate state their opinions on hotly debated topics....
...more

Ken Notes: I am Switzerland here BUT, candidates need to stop saying what they would do with the Foxconn money -- because without Foxconn there is no money to spend and with Foxconn the money is given back to them in incentives.

I wish the candidates would address incentives available to ALL Wisconsin companies that are growing in the state.

Attn: PRESS ask candidates what incentives are available to small companies adding new workers and how do these companies get them. Record the answers!!!
---
The Wisconsin Economic Development Corporation (WEDC), in collaboration with Wisconsin Manufacturers & Commerce, the Wisconsin Center for Manufacturing & Productivity, the University of Wisconsin-Stout Manufacturing Outreach Center and Wisconsin Indianhead Technical College is hosting an informational workshop on Friday, Oct. 19, on supply chain readiness.
The workshop in Superior will include information to help manufacturers respond to industrial innovation trends that are impacting the industry, including updates to statewide resources designed to help improve productivity, prepare for Industry 4.0 and establish a path for global competitiveness...
...more
---
| | | | |
| --- | --- | --- | --- |
| Dane County ED | | | |
| | Got Moo-La? | | |
| | | | |
| | | ??? | |
...more
---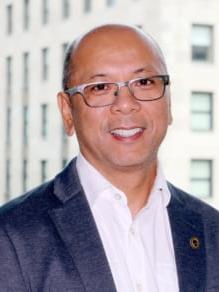 ...more
---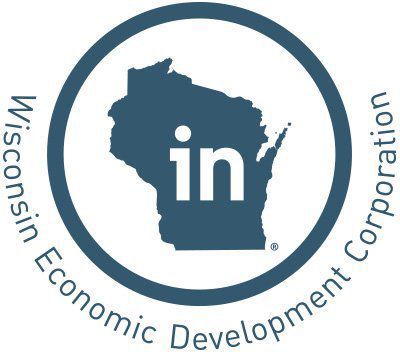 EAST TROY — The Village of East Troy is receiving a $250,000 state grant to help finance the renovation of a vacant downtown building into a new microbrewery and restaurant, a project expected to provide a significant boost to the village's historic square...
...more
---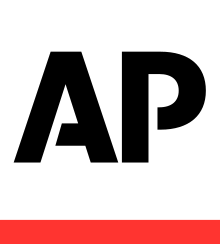 MADISON, Wis. (AP) — A De Pere businessman who claimed to have a process that could turn fast-food wrappers into fuel and paper products has agreed to plead guilty to one county of wire fraud after facing allegations that he defrauded the state's economic-development agency and other investors out of more than $9 million.
The deal is part of a plea agreement Ronald H. Van Den Heuvel reached with federal prosecutors in Green Bay, the Wisconsin State Journal reported Wednesday. The case drew criticism from Democrats over the management of the state's economic-development agency, which had written off a $1.1 million loan to Van Den Heuvel....
...more

Ken Notes: Just a quick note. If we offered tax credits on jobs created, we could allow the banks to provide the upfront funds and then we would NEVER have to write off or claw back anything EVER...
---
Project expected to create 70 jobs
Rubber and plastics manufacturer Lavelle Industries Inc. is expanding its operations at its Burlington headquarters and at its Whitewater facility as part of a $14 million investment projected to add 70 jobs.
Gov. Scott Walker's office announced the expansion Thursday. The Wisconsin Economic Development Corp. is providing the company up to $520,000 in tax credits over the next three years to support the project...
...more
---
The Wisconsin Economic Development Corporation will host an informational workshop Friday, Oct. 19, in Superior on supply chain readiness.
...more
---

GENERAL CONTRACTING
Residential - Commercial - Retail - Controlled Environments
FIRE / WATER / STORM DAMAGE RESTORATION
DESIGN / BUILD & REMODELING

"Located in the Madison region for over 30 years, Engineered Construction is an industry leader in commercial construction and the restoration of commercial and residential fire and water damage."
See comments from our clients here.
...more
...A sponsor of Wisconsin Development News
---
MADISON - Beloit`s unemployment rate in August was 4.4 percent, unchanged from what it was in July, according to figures released Wednesday by the Wisconsin Department of Workforce Development.
The jobless rate for Beloit in August was down from 5 percent reported in August of 2017.
Beloit`s unemployment rate was the fourth highest among Wisconsin`s 32 largest communities, with Racine having the highest rate at 5 percent in August, followed by Milwaukee at 4.7 percent and Kenosha at 4.5 percent...
...more

Ken Notes: We need to work with this community to attract new development. Beloit has made substantial investments locally to create a new feel for the city.
---
Wisconsin is usually associated with cheese (or beer) not sunshine. Yet the southwestern part of the state has been targeted for the largest solar energy installation in the Midwest.
The Badger Hollow Solar Farm is slated to contain as many as 1.2 million solar panels over a 3500-acre expanse. The project is being developed by Invenergy, a private company focused on developing renewable energy sources. The vast area required for the solar farm means locating it in a rural area makes the most sense. Yet much of the workforce needed to build and then maintain the farm will likely have to come from nearby urban communities...
...more
---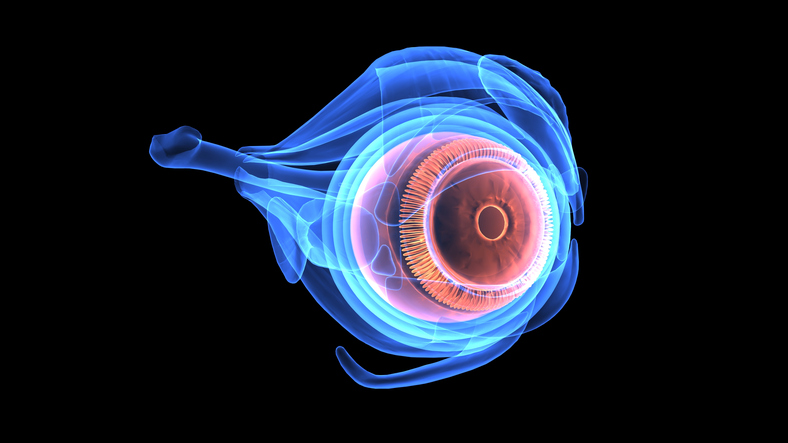 School of Veterinary Medicine, Children's Hospital of Philadelphia, and University of Wisconsin-Madison scientists will lead a team in developing a stem cell-based approach to treat blindness in dog...
A team from the University of Pennsylvania, Children's Hospital of Philadelphia, and the University of Wisconsin-Madison are launching a project to develop new strategies for treating vision disorders using cells implanted in the retina.
The work is one of five initiatives newly funded by the National Institutes of Health's National Eye Institute (NEI) Audacious Goals Initiative. The program's mission is to accelerate the development of regenerative medicine treatments for blindness. To that end, NEI is devoting $30 million for five years to five multidisciplinary teams around the country. The Penn, CHOP, and UW-led team will receive $6.9 million to support their research into restoring areas of the retina damaged due to blinding diseases...
...more

Ken Notes: The stem cell research coming out of the UW will put Wisconsin on the global map...
---
JSD provides complete services in Planning & Development, Civil Engineering, Transportation Engineering, Water Resources, Landscape Architecture, Construction Services, Surveying & Mapping, and Environmental Services. Offices in Madison - Milwaukee - Kenosha - Fox Valley & Wausau.
---
Sometimes a municipality's certified survey map approval authority, minimum lot size requirements, or building setback requirements can present an obstacle to an owner's desire to sell part but not all of his or her property. Whether it is vacant land, a retail shopping center, or a mixed-use project, a condominium can facilitate the sale of portions of real property without having to comply with minimum lot sizes or certified survey map requirements of various municipalities. Wisconsin's small condominium law is a potential tool to divide vacant land, retail buildings, individual tenant spaces or a development pad into more saleable "units" with at most a limited technical review of the condominium documents by the Register of Deeds before recording. Further, the small condominium law allows all of these benefits with minimal organizational and administrative burdens than a traditional condominium.
...more
---
A researcher at the University of Wisconsin-Madison says the results of a study suggest the drinking age for men in the state could be 22 or 23.

Professor Jason Fletcher says he doesn`t expect that to happen. He says the numbers show men are far more likely than women to drive drunk when they first can legally consume alcohol. They also get in more fights and engage in risky sexual practices. Fletcher says turning 21 and being able to drink doesn`t seem to have the same effects on women...
...more

Ken Notes: I like to think outside the box, what if drinking were a privilege not a right. College students or full time employees at 18 with clean records. Your ID would be checked like a credit card at the point of consumption or purchase. Mess up and it is a privilege lost until 25 or later.
---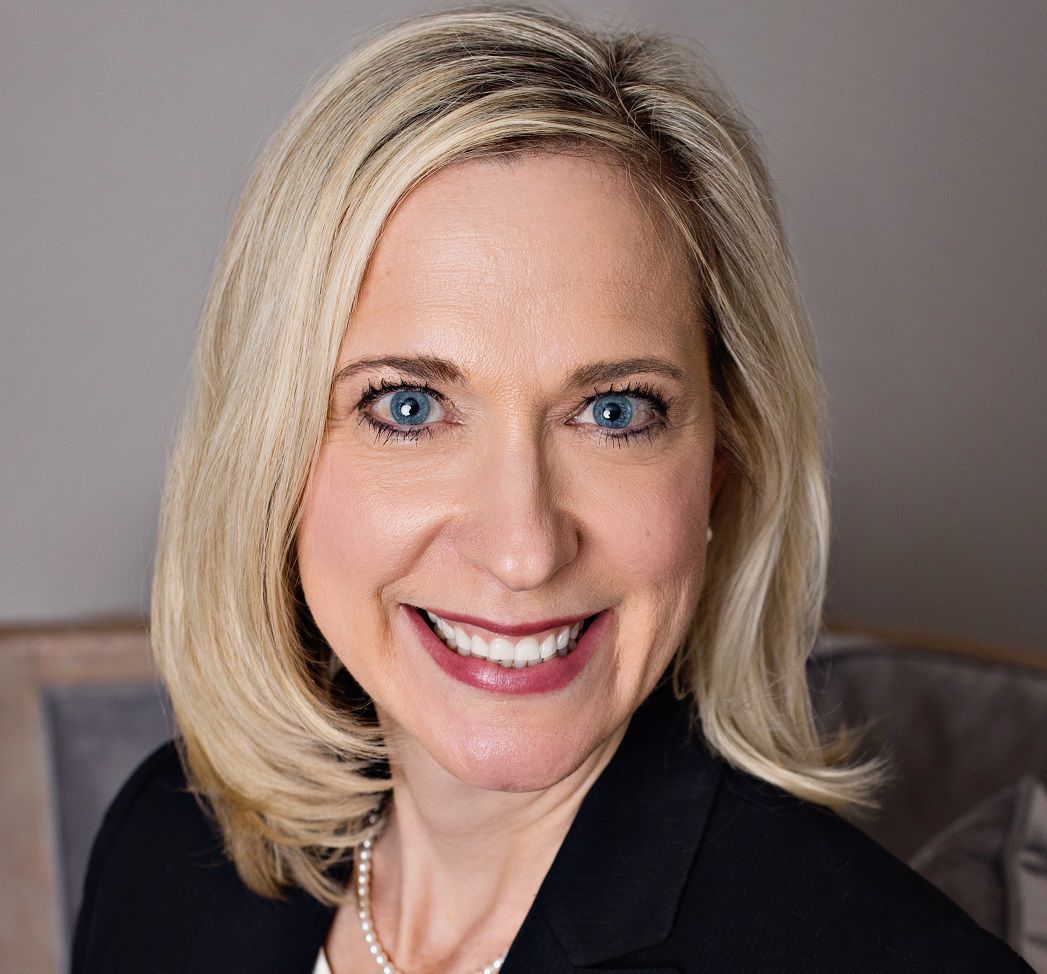 Monroe County Economic Development will host a presentation on the impact of Foxconn in Wisconsin Monday, Oct. 15 at 11 a.m. at Cranberry Country Lodge in Tomah.
The presentation is titled "Foxconn in Wisconsin: What does it mean for my community" is free and open to all area businesses who have interests in providing services and products to the plant...
...more
---
Racine County workforce development organizations will be the recipient of $700,000 in Wisconsin Fast Forward funds to assist in worker training.
Racine County Executive Jonathan Delagrave, Racine Mayor Cory Mason and Department of Workforce Development Secretary Ray Allen made the announcement Wednesday.
The Fast Forward grants will support programs that prepare local residents and businesses for the region's anticipated job growth spurred, in part, by Foxconn Technology Group's $10 billion investment in the state.
...more
---
613 Williamson Street - Suite 210 Madison, WI 53703 - 608.467.1513

We are a team of commercial real estate experts devoted to ensuring commercial tenants receive conflict free, tenant-focused advice. Please Watch our video here.


...more
...A sponsor of Wisconsin Development News
---
WISCONSIN RAPIDS – Wisconsin Rapids is buzzing about Mead Witter Foundation`s plans to demolish four buildings on the Theater Block, including many that hold fond memories for longtime residents.
And some are questioning if the city could do more to save the downtown they remember.
"Rapids tears everything historical down with no progression replacing it," Peter Schwechel wrote in response to a Wisconsin Rapids Daily Tribune Facebook post. "Just big empty spaces."
...more
---
SHEBOYGAN - Safeco Products Co. is shutting down its facilities in Sheboygan, impacting 127 employees.
In a press release, the Wisconsin Department of Workforce Development stated all workers affected will be assisted by the department and its regional workforce partner, Bay Area Workforce Development Board.
The layoffs began on or around Sept. 4 and continue to around Jan. 4, 2019.

If you are affected by the layoff or would like more information regarding the layoff, go to dwd.wisconsin.gov/dislocatedworker/...

...more
---
Frac sand mines in Wisconsin are idling operations and laying people off despite a year of record demand for sand used to drill for oil and natural gas.
Hi-Crush Proppants, Superior Silica Sands and Covia have announced they are scaling back production and cutting staff due to a changing frac sand market.
Hi-Crush Proppants shuttered its sand drying facility in Whitehall and laid off 37 employees Sept. 28. In a letter to the Wisconsin Department of Workforce Development, Hi-Crush general counsel Mark Skolos wrote the move was due to "unforeseen business circumstances."
"We have no choice but to halt production at our Whitehall plant due to Industry wide conditions related to the drastic decrease in demand for sand and the derivative impact of these pressures on the sand industry," wrote Skolos...
...more

Ken Notes: We will be back, but Texzona sand is cheaper right not...
---
$500,000 grant will help raze a vacant building
STOUGHTON, Wis. - Officials from the Wisconsin Economic Development Corporation announced Thursday the city of Stoughton will receive a $500,000 state grant to help raze a vacant downtown building.
According to a release, the Idle Sites Redevelopment Grant will be used to demolish the former Highway Trailers building on East South Street for a new development. The grant will help fund construction of a riverwalk trail and a pedestrian bridge from the building to Mandt Park....
...more
---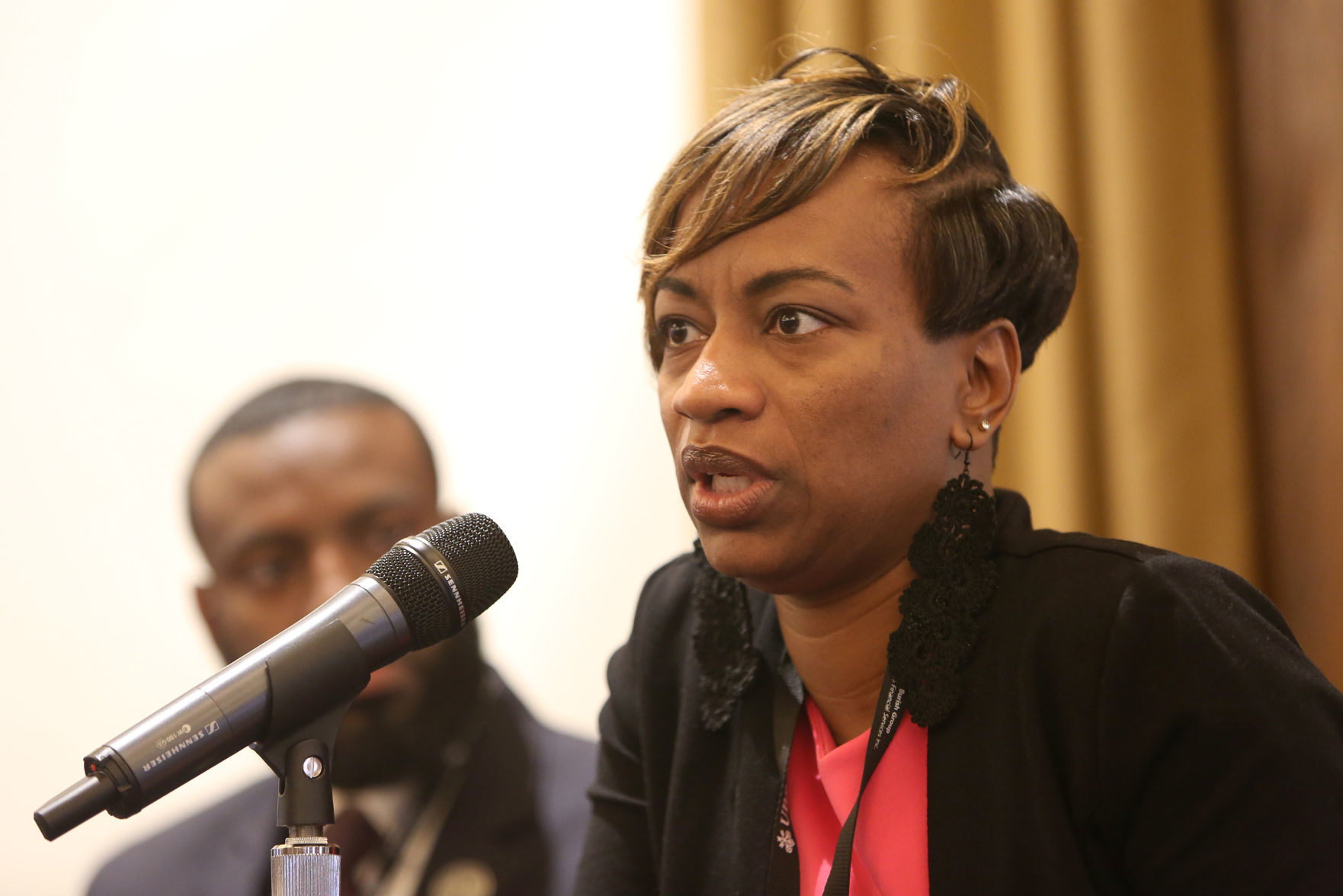 Stories about abuse, mismanagement and neglect at the Lincoln Hills juvenile detention facility in Irma, Wisconsin have raised big questions about the state`s criminal justice system for youth.
On this episode of Live from Cap Times Idea Fest, news editor Jason Joyce leads a discussion with four people who have firsthand experience with issues of juvenile justice. The talk touches on patterns in youth incarceration, the value of restorative justice, and how incarcerated youth are handled as a political issue in Wisconsin...

...more

Ken Notes: Listen to this one. I would add that we should treat the corrections system as a workforce training center, with inmates in school or on the job eight hours a day. Imagine if there was a demand for sills coming from our corrections facilities....
---
Statewide early-stage entity established
Startup Milwaukee Week has announced the schedule for its third annual weeklong event focused on early-stage companies, which will be held from Nov. 5 to 11.
Previously known as Milwaukee Startup Week, the program will include more than 50 events throughout the week spotlighting emerging companies and the infrastructure in place to support them. It aims to forge partnerships among companies and share best practices in entrepreneurship...
...more
---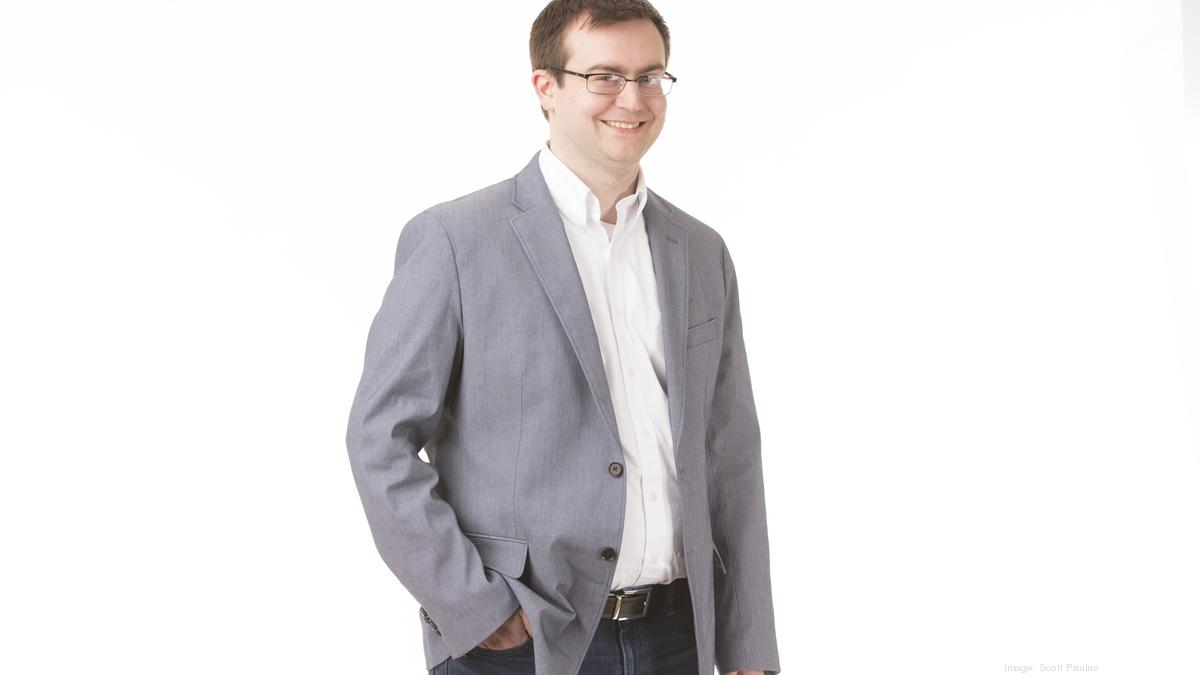 ...more
---
Helping cows keep their cool: New UW researcher and Wisconsin dairy farm collaborate on animal welfare research
On hot days, the cows at Rosy-Lane Holsteins are given cool showers while they're being milked. And the farm's newborn calves are housed in pairs to enhance their social and cognitive development.
Jennifer Van Os wants to know how those ideas are working out—for the cows and the farm...
...more
---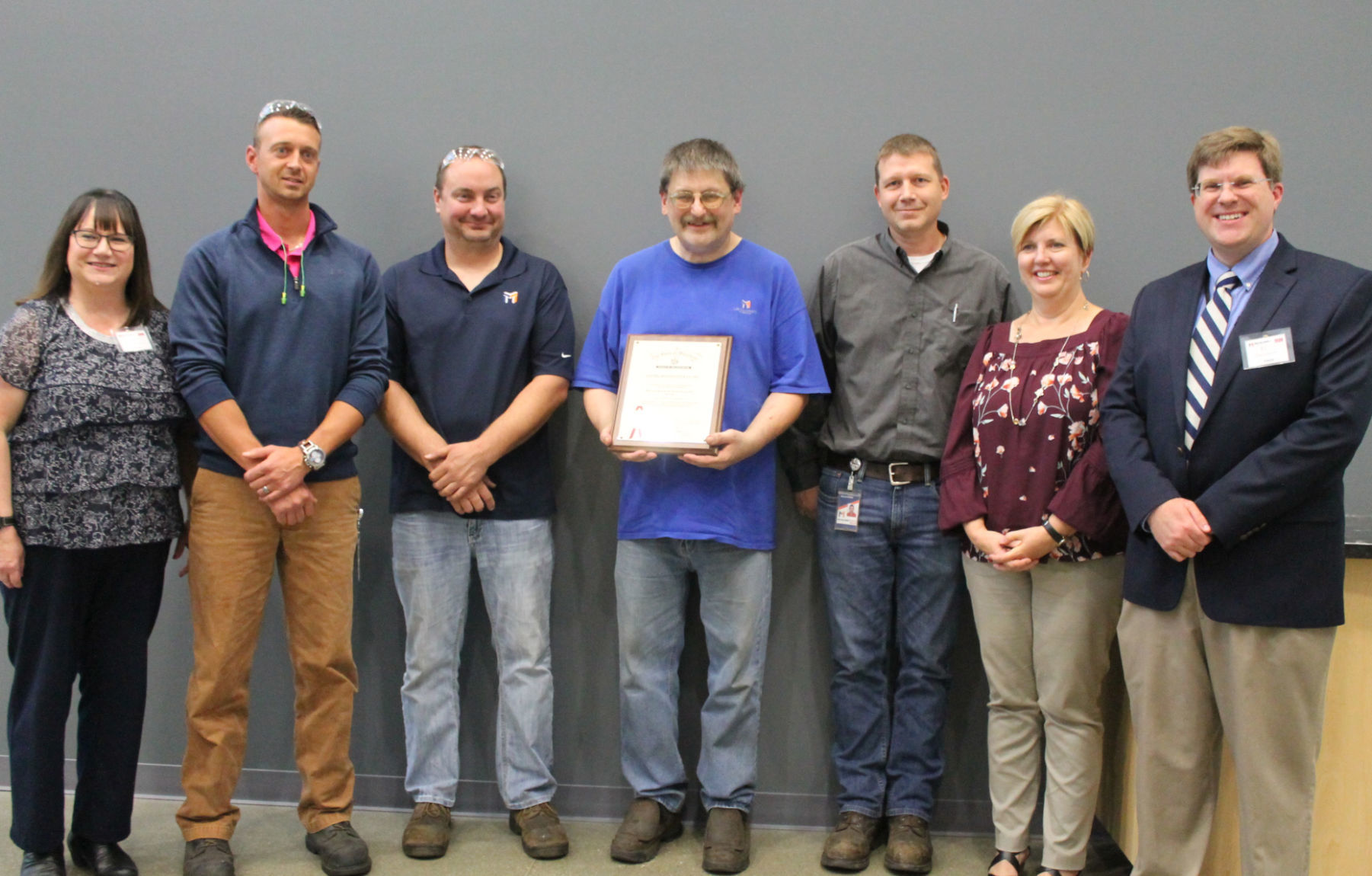 The Department of Workforce Development presented an Exemplary Employer Award to Metalcraft of Mayville, Inc. on Wednesday for demonstrating a strong commitment to recruiting and hiring job seekers with disabilities. From left are Delora Newton, DWD division administrator; Jon Vandeberg, Metalcraft robotic welding supervisor; Chad Hummelmeier, Metalcraft first operations manager; Randy Hamilton, Metalcraft production helper; Rick Peterke, Metalcraft tank cell manager; Linda Laehr, Metalcraft human resources generalist; and BJ Dernbach, DWD assistant deputy secretary.
...more
---
HSA Commercial Real Estate is planning to create a 100-acre business park north of Highway 20 in Mount Pleasant.?
MOUNT PLEASANT, WI -- Development in Mount Pleasant is heating up with the announcement of a massive new business park in the village.
According to the Milwaukee Biz Times, HSA Commercial Real Estate is planning to create a 100-acre business park north of Highway 20 in Mount Pleasant. The Chicago-based development firm is already developing a hospital for Froedtert South on 41 acres of the property.
...more
---
We manage your IT-- so you can focus on running your business

Know you need IT but not sure where to start? Let our technical experts designs an IT plan that works for your company. We`re your IT one stop shop.

...A sponsor of Wisconsin Development News
---
MUSKEGO, WI (September 27, 2018)
— On Saturday, September 15, credit unions from all over Wisconsin competed in a flag football tournament benefitting Special Olympics Wisconsin athletes — the Titletown Showdown First Annual Credit Union Challenge. The event was a collaboration between
Corporate Central
,
Special Olympics Wisconsin
, and Wisconsin credit unions. The event was held at the historic City Stadium in Green Bay, where the Green Bay Packers played from 1925 to 1956....
...more

Ken Notes: THANK YOU!
---
MADISON — There are a slew of jobs in Wisconsin that pay well and are in dire need of workers, from driving trucks to managing and running operations, a state agency says.
The Wisconsin Department of Workforce Development recently revised its top 50 hot jobs in the state based on pay and projected growth. The full list can be found on the department's WisConomy website, but a sampling of the top jobs can be found right here.
• Heavy and tractor-trailer truck driver:
• Sales representatives, wholesale and manufacturing (except technical and scientific goods):
• Registered nurses:
• General and operations manager:
• General maintenance and repair workers:
...more
---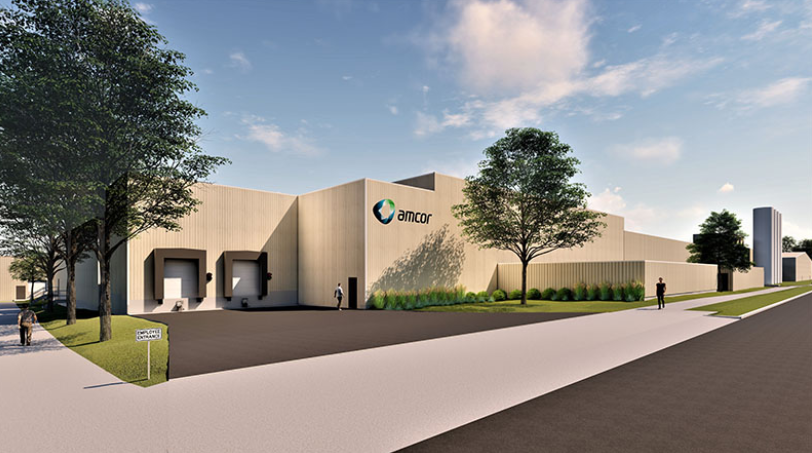 A Madison plant that makes packaging for products ranging from food to medical devices is building a big addition and beefing up its staff.
Amcor Flexibles Madison is starting a $25 million investment in its plant at 4101 Lien Road, on the East Side, expanding the building by nearly 50 percent and hauling in a new printing press and a laminator, worth a total of $12 million just for the new equipment.
...more
---
An agency within the U.S. Department of Health and Human Services has awarded Stratatech, a Madison, WI-based maker of human skin tissue, $26 million in new funding.
Stratatech, which is developing cell-based regenerative skin tissue for burn victims and others, said the award will support pediatric studies of StrataGraft, the company's flagship product.
Stratatech is a subsidiary of Mallinckrodt (NYSE: MNK). The U.K.-based pharmaceuticals giant acquired Stratatech in 2016 for $76 million upfront, plus up to $121 million in potential milestone payments...
...more
---
Swiss-based Lico U.S. will invest $10 million to manufacture flooring at its headquarters in Neenah,
Wisconsin
. The expansion will consist of a 200,000-sq.-ft. manufacturing and distribution facility that will include PVC flooring extrusion and milling lines.
A newly-formed C-Corporation between LI & CO (Switzerland) and ACP (Wisconsin) will offer made-to-order flooring for major customers in North America.
...more
---

Ken Notes: WDNews relies on the actual journalism provided by your local media outlets. Without these partners we can not bring you the unbiased news, leads and updates you need to thrive in Wisconsin. Support your local media...
---
BROOKFIELD, WI -- A new multi-level American restaurant, bar, garden rooftop and lounge called Lake Country Social is planned for The Corners of Brookfield, the bustling $250 million mixed-use development.
The tri-level space features an open-air garden rooftop with a large bar, lounge area with fire pits and dining for more than 100 guests. "The rooftop will be in perpetual celebration mode," says Maddy Van Elzen, RNO`s Director of Hospitality. "We plan on throwing Brookfield`s largest fish fry each Friday on our rooftop in the summer. The space will be great for weekend brunches and available for rent as a private party space."...
...more
---
Competing with mines unearthing cheaper-to-ship sand in Texas, the frac-sand-mining company Hi-Crush recently announced it would be idling part of its plant on Highway Q in Whitehall.
Although Hi-Crush will continue to run its so-called wet-plant operations at the site — where clay, silt and other forms of sediment are washed away from sand, the decision has resulted in the layoff of 37 employees. This is expected to be temporary, but the duration "is unknown at this time."...
...more

Ken Notes: Our product is better, just expensive to ship. This will continue to be a supply and demand issue and our facilities are very easy to turn on and off...
---
Milwaukee - 1/1/2020 Journal Sentinel business reporter Tom Daykin talks about commercial real estate and development, including stores, hotels, offices, condos, apartments and industrial buildings...
...more

Ken Notes: Tom Daykin is the source for ED news in MKE. This is a permanent link to articles in his blog which is updated daily...
---
Construction could begin as soon as spring, according to reports.
GREENFIELD, WI -- The 84South development in Greenfield continues to grow, and its developer, Cobalt Partners, is looking to secure a microbrewery and restaurant for the Lokal.
According to a Journal Sentinel report, the developer is looking at signing an unnamed venue to anchor The Lokal - planned for 84th Street and Layton Avenue, in Greenfield. Greenfield Mayor Michael Neitzke said the brewery owners have another successful operation in southeastern Wisconsin, according to the report.
Construction could begin as soon as spring, according to reports...
...more
---
A major commercial development is in the works for Bay View — a Milwaukee neighborhood that has seen several new apartment and retail buildings constructed in recent years.
The development would be on multiple properties near the intersection of South Kinnickinnic Avenue and South Herman Street, according to Ald. Tony Zielinski, whose district includes Bay View..
...more
---
Bear Development has purchased 103 acres of vacant land in Oak Creek according to a press release from Colliers International|Wisconsin.
...more
---
...A sponsor of Wisconsin Development News
---
PROGRAMS
BUSINESS AND COMMUNITY DEVELOPMENT
BUSINESS AND INVESTMENT ATTRACTION

ENTREPRENEURSHIP AND INNOVATION

INTERNATIONAL BUSINESS DEVELOPMENT


SECTOR STRATEGY DEVELOPMENT
...more
---
Our Current Publications:
...more
---
Start Week: 38 - Query String:SELECT * FROM wdn WHERE `issue` > 38 and volume = 6 OR `issue` > 90 ORDER BY sortorder