---
Online at
WisconsinDevelopment.com
(4 weeks of articles) - Searchable at
Search WDN
-
WDN Tool Box
, Links you can use everyday to help you and Wisconsin grow! Edited and published by
Ken Harwood @ LinkedIn.
Click Here To Subscribe or add Friends and Colleagues... Available free from our SPONSORS... Why I publish WDN... WDGreen Environmental News From a Business Perspective!



Ken Harwood
Advocating for Wisconsin
Ken [at] KenHarwood.com
608.334.2174


...more
---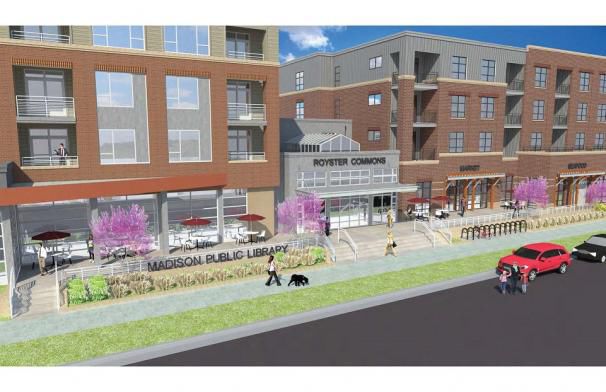 Pinney Library on Madison's east side is inching toward moving into a new home as part of the Royster Corners project on Cottage Grove Road.
The city has negotiated with Ruedebusch Development & Construction to acquire 20,000 square feet of space on the first floor of a mixed-use building that will be located at 516 Cottage Grove Rd., and the City Council will review an agreement in the coming weeks.
"We`re just in the final stages of negotiations," Madison Library director Greg Mickells said. "We have just a couple other fine points to nail down on the letter of intent."..
...more

Ken Notes: I love this project...
---
MADISON, Wis. — A Taiwanese company that assembles Apple`s iPhones and other electronics is considering building a plant in Wisconsin that could employ thousands of people and give Gov. Scott Walker a huge political boost as he prepares to run for re-election.
A person with direct knowledge of the negotiations who was not authorized to speak publicly confirmed to The Associated Press on Wednesday that the state is in talks with Foxconn. At least one other upper Midwest state, Michigan, is also pursuing the plant.
President Donald Trump alluded to negotiations with an unspecified company during a visit to Milwaukee on Tuesday, saying Walker might get "a very happy surprise very soon." Trump said "we were negotiating with a major, major incredible manufacturer of phones and computers and televisions."...
...more

Ken Notes: We need to aggressively market the State to foreign interests wanting to move production to the U.S.. Other states are very proactive in this regard. My vision is to become the Germany of the U.S.. Apprenticeship, Manufacturing, Agriculture, Engineering, Leadership, Jobs, Economy....
---
The Wisconsin Economic Development Association along with award partners; the Wisconsin Economic Development Corporation, the Wisconsin Counties Association, and the League of Wisconsin Municipalities are now soliciting nominations for WEDA's Community and Economic Development Awards, which recognize businesses, organizations, individuals, projects or communities that are making significant contributions that propel Wisconsin's economy forward.
Awards recipients will appear in media and publications statewide, and recipients and will receive formal recognition at WEDA's Community and Economic Development Awards event Sept. 13 in Madison.
Awards will be given in six categories:
• Business Retention and Expansion
• Human Capital
• Public-Private Partnership
• Economic Development Initiative
• Economic Driver
• Real Estate Redevelopment & Reuse
Nominations are being accepted now through June 9. For nomination forms and more information, visit www.weda.org/page/awards.
...more

Ken Notes: Another chance to tell great stories about Wisconsin. I wish they had a communication category...
---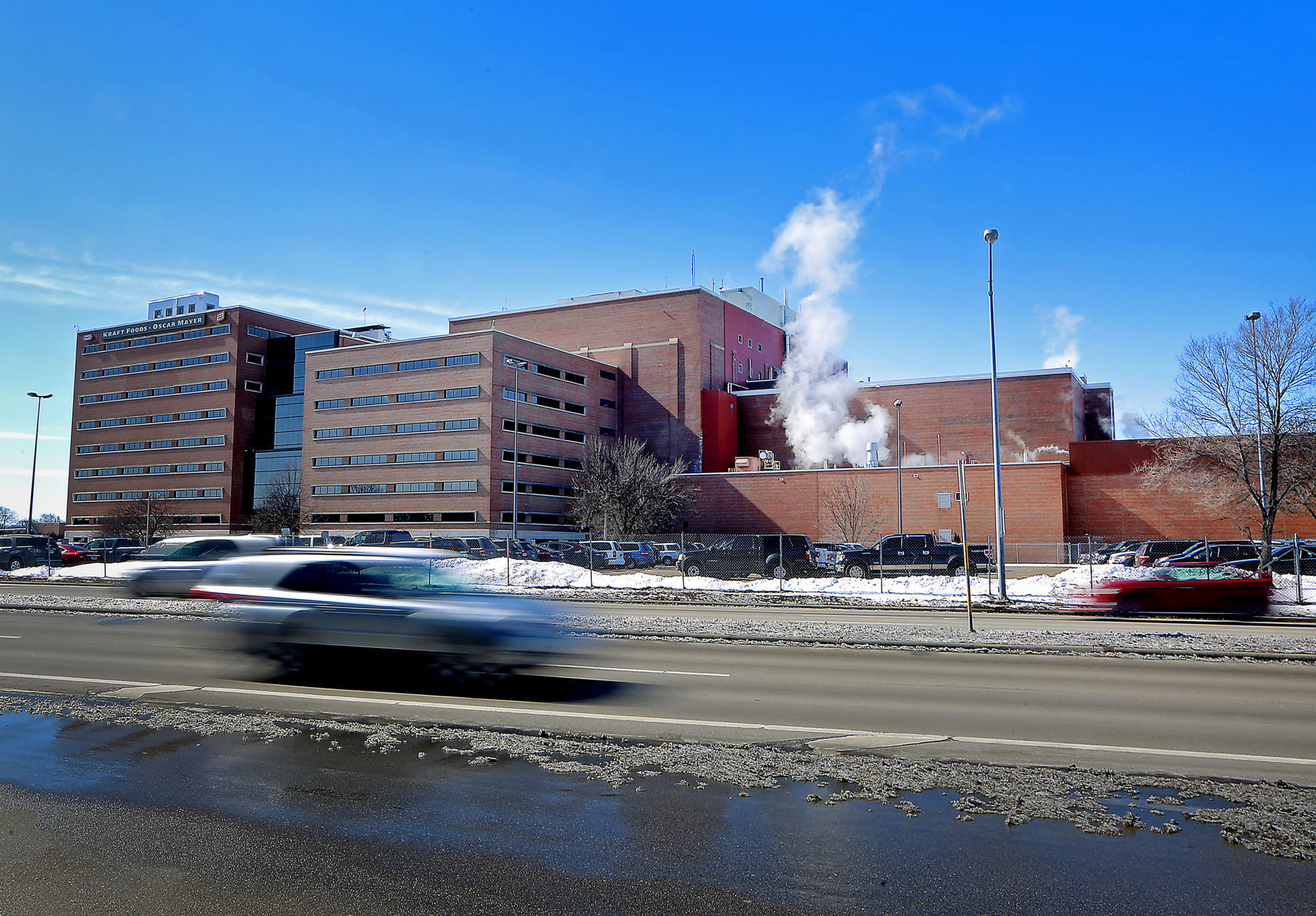 The Madison City Council on Tuesday approved the creation of a committee to assess the soon-to-be-vacant Oscar Mayer campus, while adding $50,000 to complete the assessment.
The funds will be added to the $100,000 included in the city's 2017 budget to create Strategic Assessment and Special Area plans with the help of a consultant for the 72-acre site on the city's East Side. An up-to-13-member Oscar Mayer Strategic Assessment Committee will also be formed to oversee the creation of plans...
...more
Ken Notes: After they leave we need to pressure Oscar Mayer to clean up or relinquish the site to the city. Once in city control the site could be offered as a turnkey solution to any number of projects.
Jack Links
comes to mind...
---
The man who first imagined the grassy Wisconsin cattle farm as a potential piece of the U.S. Open`s hallowed history will see that vision come to life this week.
Steve Trattner will be watching on TV from his prison cell, 40 miles away from Erin Hills.
Trattner, 55, is the onetime software programmer whose passion for golf led him to call a Milwaukee-area millionaire businessman, Bob Lang. He persuaded Lang to look at the farm on what`s known as the Kettle Moraine, a land formation in east-central Wisconsin shaped thousands of years ago by buried glacial ice....
...more

Ken Notes: The man we should be applauding is Bob Lang. His love of Wisconsin and vision created a masterpiece. His choice of partners cost him dearly. It is always the third owner of a golf course who finally makes money and this cold not be truer for Erin Hills. Bob thank you and I hope you get some of the credit you deserve!
---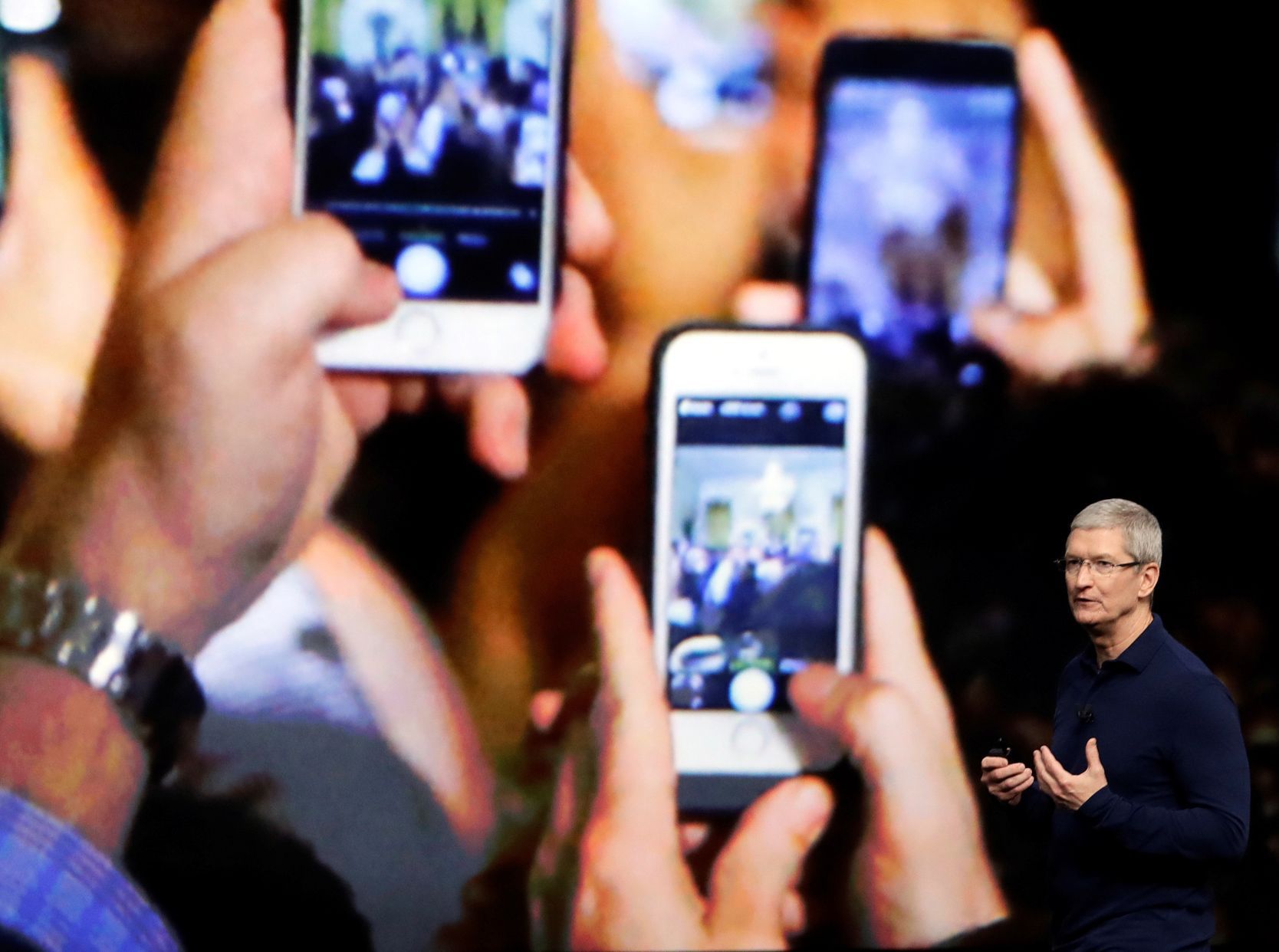 The speculation began within minutes of when President Trump, speaking in Waukesha and alluding to negotiations with an unspecified company, told Gov. Scott Walker he might get "a very happy surprise very soon."
That surprise may well be Foxconn, a Taiwanese giant that assembles Apple's iPhones and other electronics. No one will say for sure, but the Associated Press reported Thursday it had off-the-record confirmation that Foxconn is talking with Wisconsin...
...more

Ken Notes: GREAT READ, lots of details. We need to get very creative because the competition is fierce. When Verona landed EPIC the key was listening and asking how can we help (I was on the City council at the time). In the end the "deal" was a pay as you go TIF agreement with no risk or substantial upfront cash outlay. EPIC liked the flexibility and willingness to help when needed, but most importantly they like our willingness to stay out of the way.

Foxconn will be looking for much the same thing. The first words out of our mouths at every meeting and at every turn should be, "How can we help?" PS, I promise to buy only Sharp TV`s if they come.
---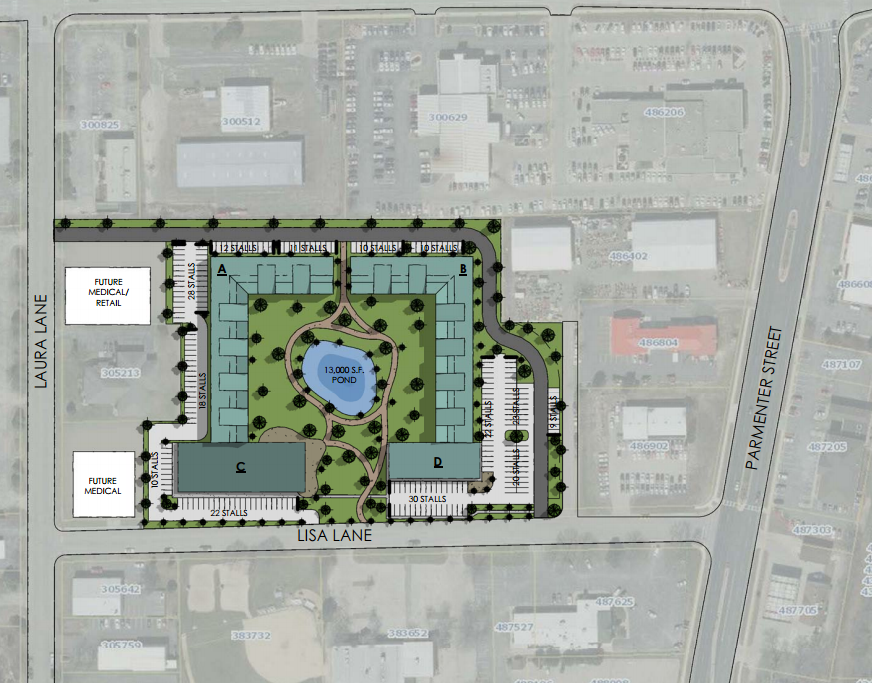 Madison is in the midst of planning a public market, but Middleton might beat it to the punch.
The Treysta Group is proposing a massive mixed-used development in Middleton, called the "Middleton Market," which would include a public market along with retail and housing. It's in the early process of city approvals, but it's aiming to open by the end of 2018, edging out Madison's public market 2019 projected opening date.
But Robin Pharo, President of Treysta Group, thinks there's plenty of room for multiple markets in the greater Madison area.
...more
---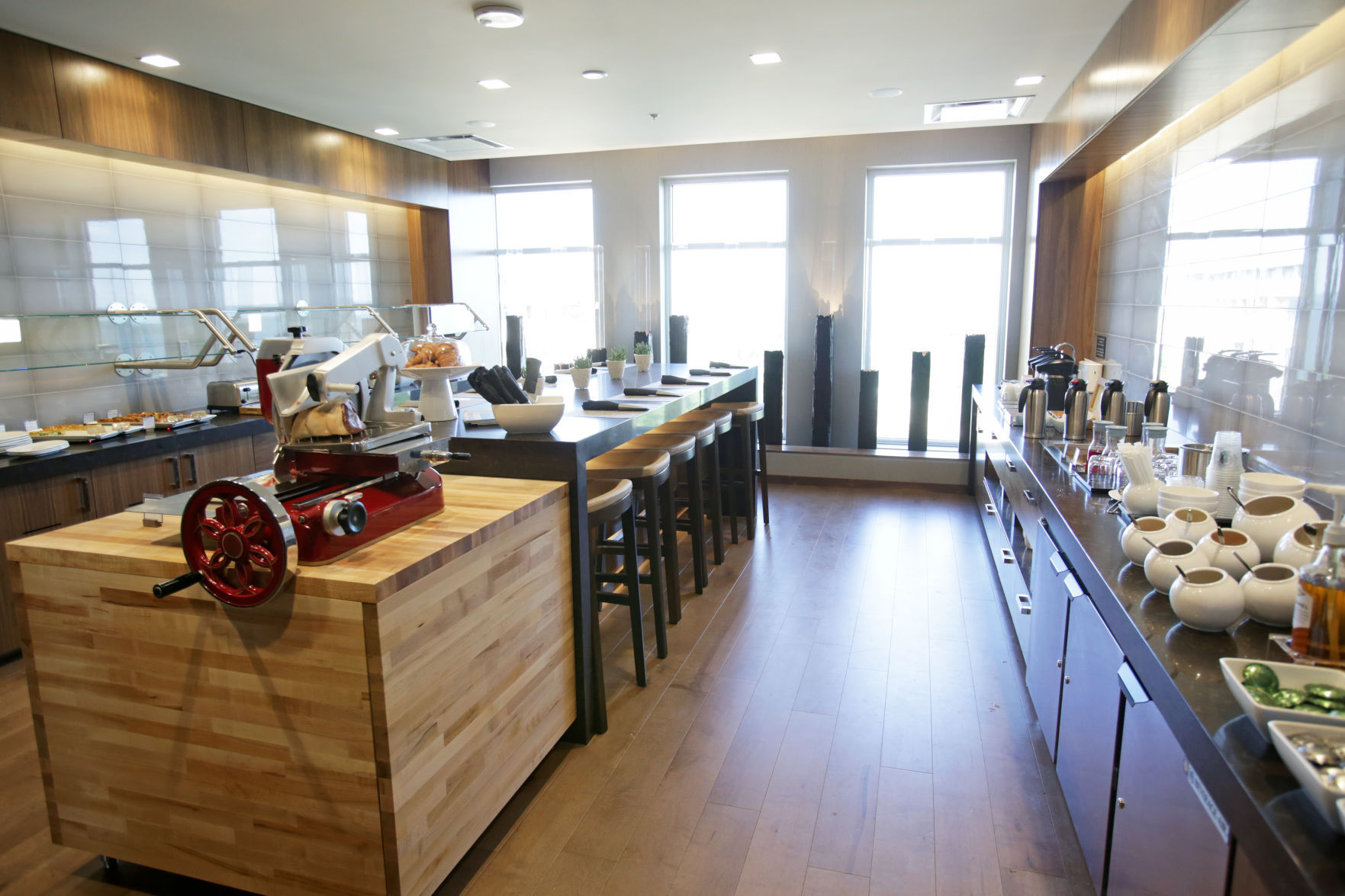 The new AC Hotel is helping reshape Downtown Madison, giving it a touch of luxury.
Developers ingeniously crammed a massive building into a small footprint at the corner of East Washington Avenue and North Webster Street, one block east of the Capitol. It's a brilliant location, and the hotel's Middleton developers wisely courted the established wine bar and small-plate restaurant Eno Vino for its upper floors.
Eno Vino is strictly a dinner spot, but each morning, it offers a $15 continental breakfast complete with extraordinary views of the Capitol, the Downtown, and both lakes. The breakfast by AC Kitchen uses Eno Vino staff but is almost identical to breakfasts offered in AC Hotels around the world, said Holly Breidel, regional senior sales manager for AC Hotel Madison.
...more
---
The giant Taiwanese company that has said it is considering investing billions to expand its television panel manufacturing to the U.S. – and possibly to Wisconsin – wants a 1,000-acre site for the operation.
Maybe.
The immense size of the parcel specified in the company's recent request for proposals – as big as the Village of Shorewood – indicates the scope of the potential manufacturing complex.
"That's a massive, massive amount of acreage to have for any sort of manufacturing," said James T. Barry III, a longtime commercial real estate professional in Milwaukee.
But Foxconn Technology Group, the firm currently being wooed by both Wisconsin and Michigan to build factories that could employ thousands, hasn't followed through on some of its previously announced plans....
...more

Ken Notes: If anything is a sure thin in development, I have yet to see it...
---

As an affiliate of McMahon Associates, Inc., IPR provides Public/Private Partnership (P3) opportunities for a vast array of projects in small to medium-sized communities, as well as offering Municipal Administrator Services to local governments on an as-needed basis.
---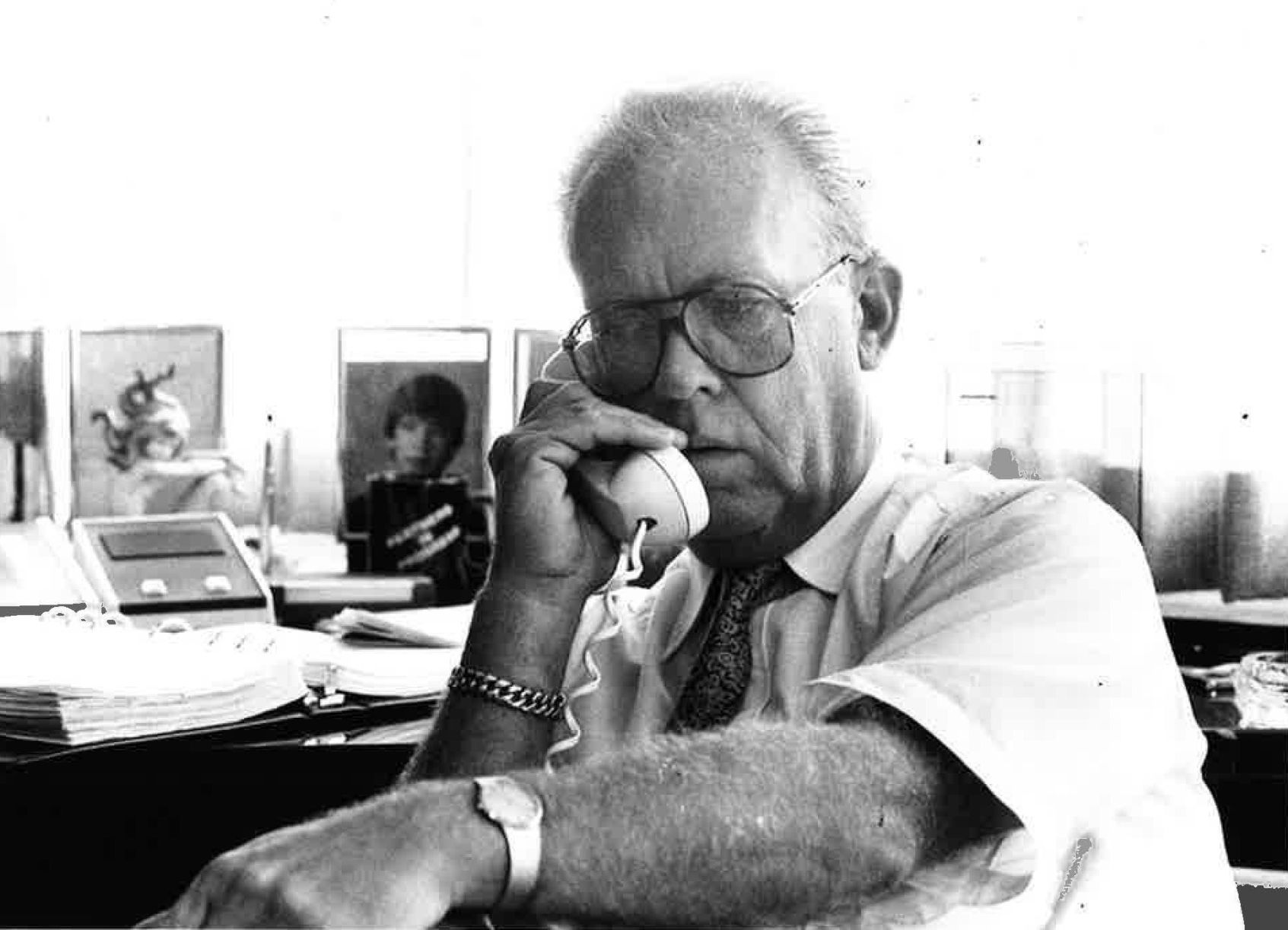 John P. Livesey, a prominent local real estate developer, died of cancer two weeks ago at the age of 75.
Livesey entered real estate at the age of 25, after taking over ownership and operations of his father's company — Livesey Painting. Using some profits from the painting company, he started investing in apartment buildings, said his son, John K. Livesey, now the owner of Livesey Company.
"He had a real entrepreneurial spirit — he was a hard worker, and really smart," his son said.
...more

Ken Notes: Too Soon! We will miss you and our love and prayers to the family...
---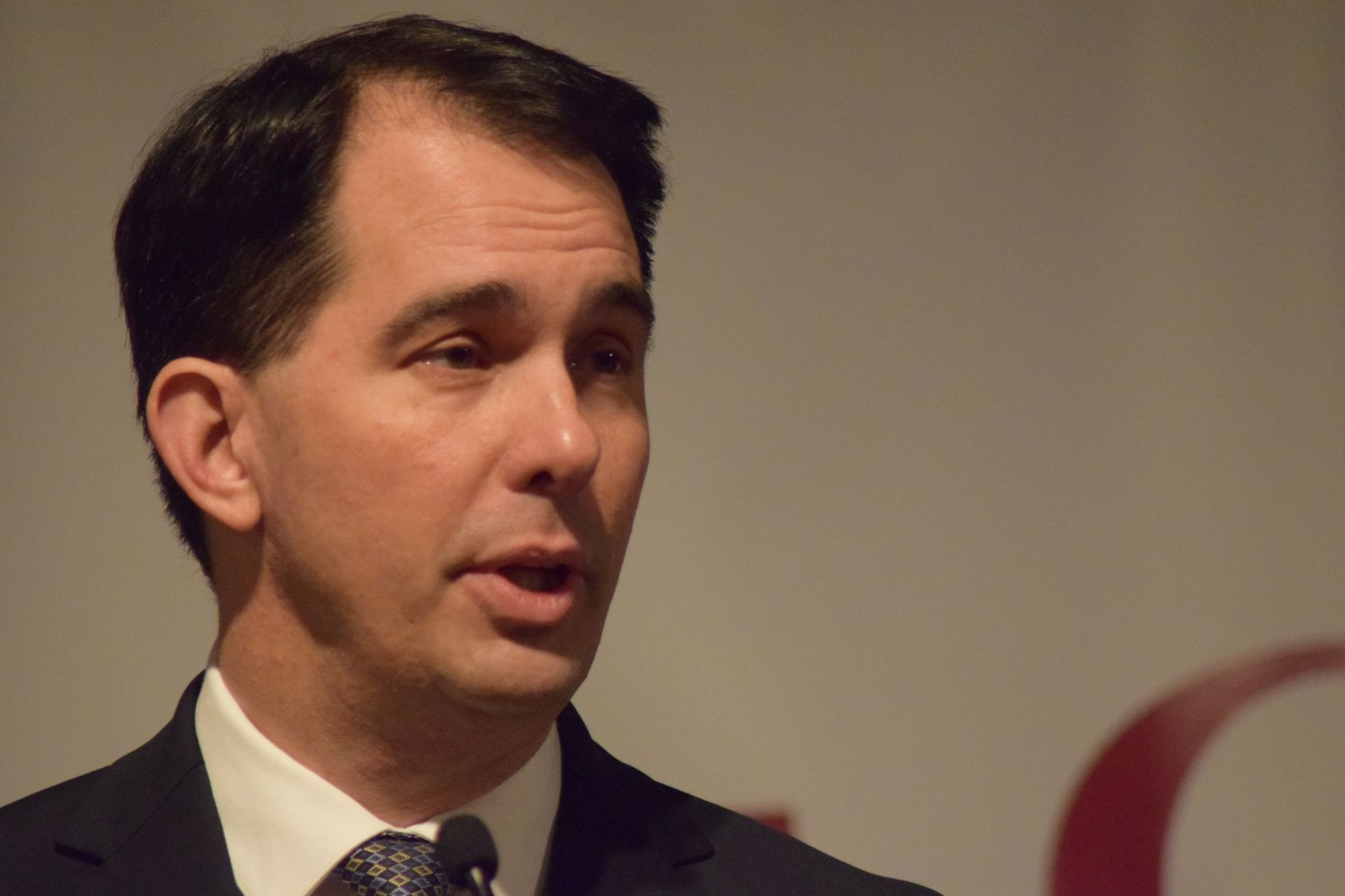 Wisconsin added fewer than 12,000 private-sector jobs in 2016, badly lagging job gains in past years under Gov. Scott Walker's tenure, new Bureau of Labor Statistics data show.
Private-sector wages also declined in the state last year by about $188 million, or 0.6 percent, according to the data, released Friday by the state Department of Workforce Development.
The numbers give a different picture of the state's employment landscape than the one Walker and his supporters recently have cited: the state's unemployment rate, which was 3.2 percent in April, its lowest mark since 2000....
...more
---
Wisconsin FFA members will have their chance to shine next week as the 88th State FFA Convention kicks-off at the Alliant Energy Center in Madison. Organizers say they are expecting over 3,000 students, supporters and guests who will be focusing on the theme: `Small Acts. Big Impact.`
The forum kicks-off with a State Officer Reflections program on Monday evening, followed by contests, general sessions and entertainment throughout the week. Interested participants will have the chance to take agricultural tours in the Madison and Dane County area or volunteer their time doing community service projects during the FFA Day of Service. And students will once again have the opportunity to visit the State Capitol to talk with legislators about issues impacting agriculture education...
...more

Ken Notes: I hope we take this opportunity to recognize the economic impact of farming in this state and the need for these young professionals to pick up the mantel and continue making Wisconsin a leader in agriculture world wide. Welcome to Madison!
---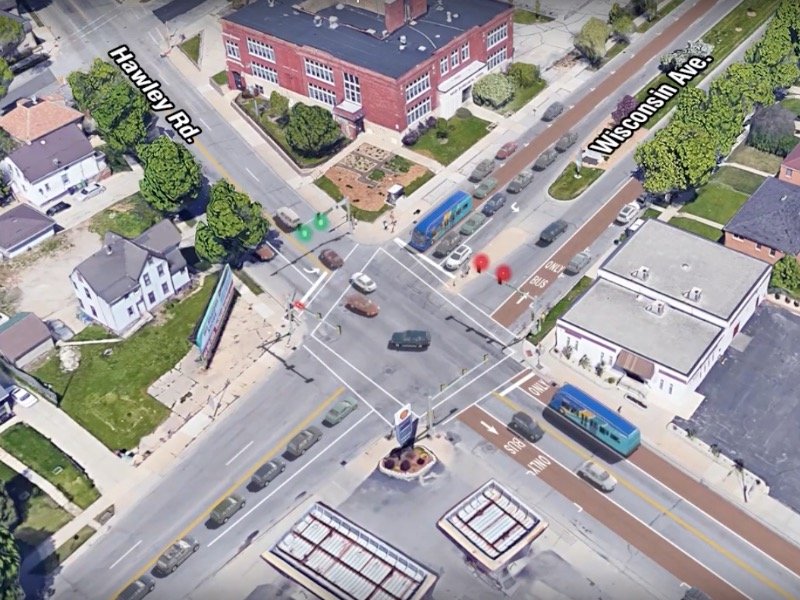 Milwaukee County Transit System officials sought feedback from residents who attended two open houses last week regarding the ambitious East-West Bus Rapid Transit (BRT) project, a proposed nine-mile high-speed bus line that would run along Wisconsin Avenue Downtown to Hawley Road, then turn onto Bluemound Road before ending up at the Milwaukee Regional Medical Center in Wauwatosa.
Developers estimate that the 12 new 40-foot-long 75-person-capacity BRT buses would eventually increase ridership in the corridor by 31 percent and average 10,000 riders daily by 2035. The line would remove thousands of cars from the road, ease congestion caused by the reconstruction of I-94 and spur millions in economic development, according to Brendan Conway, spokesman for MCTS.
The transportation system, which Conway described as the spine of MCTS, will consist of new buses, dedicated lanes and other amenities. It is estimated to cost between $42 million and $48 million, with 80 percent covered by funding from the Federal Transit Administration`s Capital Investment Grant program....
...more

Ken Notes: PLEASE READ THIS. PLEASE SHARE THIS. PLEASE DISCUSS THIS. Note the funding. MADISON needs BRT to the airport, EPIC, a SUN-MID line, a Park N Work system from AEC to Downtown and more... We just approved 45 Million Dollars for 560 parking stalls all on our dime (TIF), Milwaukee will spend $45 million, with 80 percent covered by funding from the Federal Transit Administration`s Capital Investment Grant program to service 10,000 RIDERS PER DAY there are 6,000 parking spaces at AEC all empty every day all day except for a few event weeks!!!
---
Amazon`s wildly successful dominance can be partially attributed to securing tax credits and incentives.
Last week Jeff Bezo`s Amazon announced plans to acquire Whole Foods for a whopping $13.7 billion. Amazon, the once online bookstore and now largest Internet-based retailer in the world has set its eyes on dominating the online grocery business. Amazon`s growth however extends beyond its multi-level sales strategy.
Below are five states Amazon`s economic development team has been tremendously successful in:...
...5. Wisconsin

Amazon`s $141 million newly constructed distribution center in Kenosha, Wisconsin that was expected to generate 1,100 jobs received $7 million in Enterprise Zone tax credits from The Wisconsin Economic Development Corporation....

...more
---
ELLSWORTH — The Ellsworth Cooperative Creamery, which produces 80 tons of cheese curds a day, is getting a boost from the Wisconsin Economic Development Corporation for the expansion of its facility in western Wisconsin.
The creamery, which was founded in 1910, has been authorized by WEDC to receive up to $175,000 in state tax credits for the 28,500-square-foot expansion of its plant in Ellsworth. The expansion project is expected to create 14 new jobs...
...more

Ken Notes: Their plan 14 jobs $175,000. My plan 14 jobs 2K per for ten years $280,000. But trackable, no need for claw-back, and it flexes wit the growth, timing and quantity of jobs.
---
Overall Hiring Also Slowed Dramatically, According To New Numbers
Wisconsin lost manufacturing jobs in 2016, the first year that`s happened since the Great Recession.
Detailed job numbers released Friday afternoon by the state Department of Workforce Development show Wisconsin lost 3,776 manufacturing jobs.
The job losses came at a time when Wisconsin was spending nearly $300 million a year to cut manufacturers' income and corporate taxes in an effort to grow the state's economy.
The same set of job numbers also showed overall hiring slowed in 2016 as the state added just 11,590 private sector jobs.
...more

Ken Notes: Arghhhhhhh! We should be seeing a manufacturing boom in Wisconsin. We need to embrace the quality products that once put us on the map as well as new markets like renewable energy, lighter and more efficient vehicles, and automation...
---
Funds raised up 31%
The number of investments in Wisconsin startups has nearly doubled over the past five years, according to a new report from the Wisconsin Technology Council.
The Wisconsin Portfolio shows at least 137 Wisconsin early stage companies raised investment capital last year, up 7 percent year-over-year and nearly twice the number of deals as in 2011, when 76 companies received early stage funding. The state's startups raised $276.2 million in 2016, up 31 percent from $209.5 million in 2015, but down from $346.2 million in 2014...
...more

Ken Notes: May I suggest that this was because of a real effort to improve this on all levels. Thanks not only to the individuals and companies investing in our startups but also to the media who brought attention to this matter...
---
---

At a meeting of the Madison Public Market Development Committee early in May, a presentation of changes to the site plan for the city`s proposed market didn't go over well.
At its June meeting, held last Thursday, the committee saw new site plans and the reaction was generally more positive. Positive enough, anyway, to ask for more detailed, three-dimensional designs of the site to help the committee and public better envision what the facility will look like.
"It seemed like a logical next step in order to gather additional data to come to an agreement," said Anne Reynolds, chair of the committee. "I think we're sort of challenged by looking at sites that are boxes on a piece of paper."...
...more
---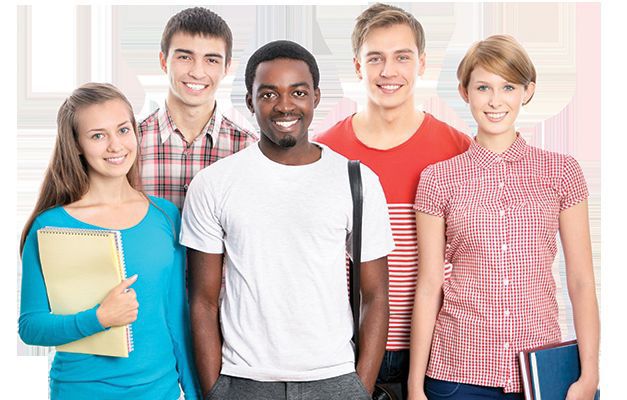 More than 4,300 high school juniors and seniors are in line this upcoming school year to be trained as apprentices in real world jobs, thanks to a big boost in state funding.
Gov. Scott Walker announced on Wednesday that a record $3.9 million will go to 33 consortiums across the state to help students get proper instruction and on-the-job training in their area of interest.
"Wisconsin`s nationally-recognized Youth Apprenticeship program helps employers across the state address the skills gap, and remains a key talent development strategy," Walker said in announcing the funding...
...more

Notes: This is great news but with 263,242 high school students in the state the number should be in the 100,000 range. We have a long way to go...
---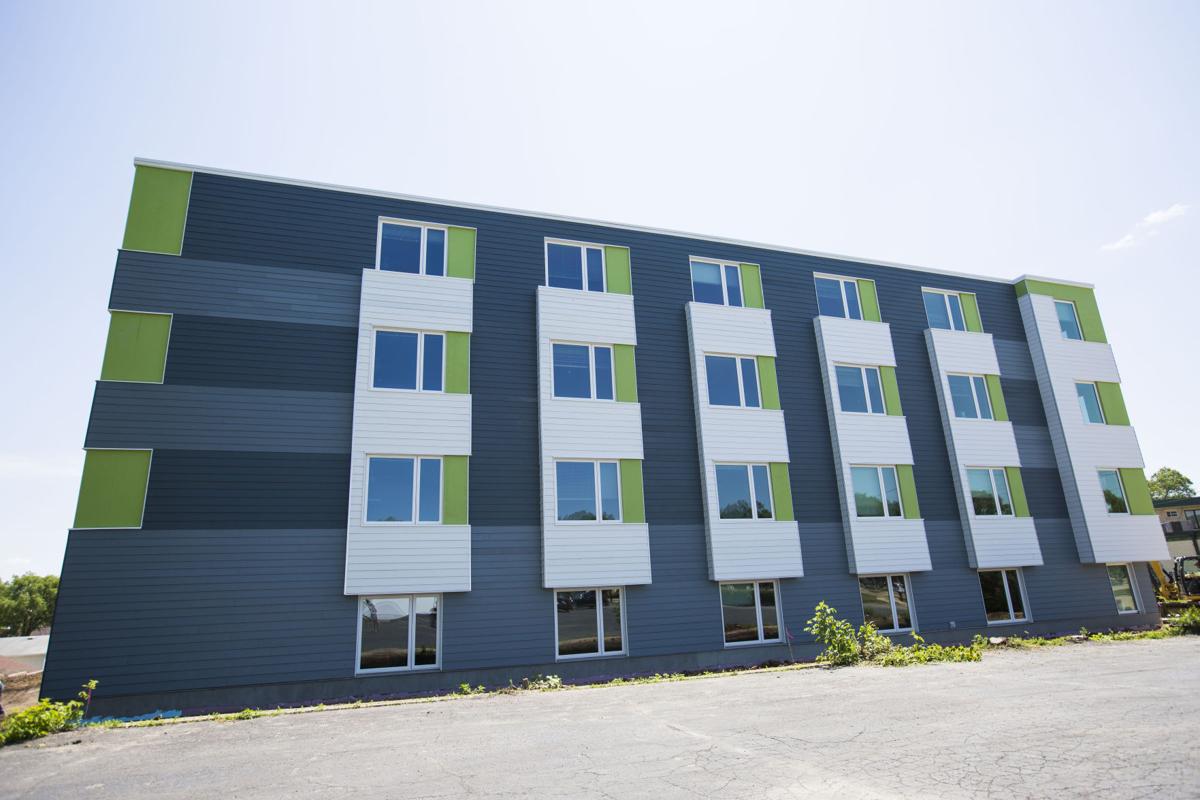 It's tough to buy a house right now in Madison's seller's market. But it can also be tough to rent. Low supply and high prices mean a large portion of renters are forced to pay a big chunk of their income.
Over the last three years, the city has been working to change that....
...more

Ken Notes: Good read...
---
It's been said that John Wahlen, president of Cornerstone Development of SE WI, knows how to build communities, as evidenced by the success of the 'Glen' condominium communities: Pilgrim Glen, The Glen of Brookfield, The Glen at Seven Stones, The Glen of Mukwonago and The Glen of Oconomowoc. By year's end, the developer will have three more condominium communities ready for homeowners in Brookfield, Greenfield and Cedarburg. The pin-wheel design of Cornerstone's communities has set the bar for condominium living -- a design that combines the best views and the most privacy, giving the feel of a single family home to condominium living...
...more

Ken Notes: Read this -- success comes from building communities not houses, apartments, and condos...
---
President Donald Trump – the onetime host of reality TV show "The Apprentice" – will have apprenticeships on the mind again as he kicks off the White House-dubbed "workforce development week" with a Tuesday trip to Wisconsin, before unveiling what`s being billed as a major policy announcement.
Trump`s daughter and aide, Ivanka Trump, appeared Monday morning on "Fox & Friends" to tease the president`s schedule for the week, which includes a trip to Waukesha County Technical College in Pewaukee, Wisconsin....
...more

Ken Notes: We have less that less than 10K apprenticeships -- the number should be greater than 100K -- we have a ways to go. What if we let high school seniors skip the last year of high school if they enroll in a state tech college. They get their HS diploma after completing 2 years successfully. We could agree to smaller class sizes in the public school high schools to offset any impact on the unions. Win win...
---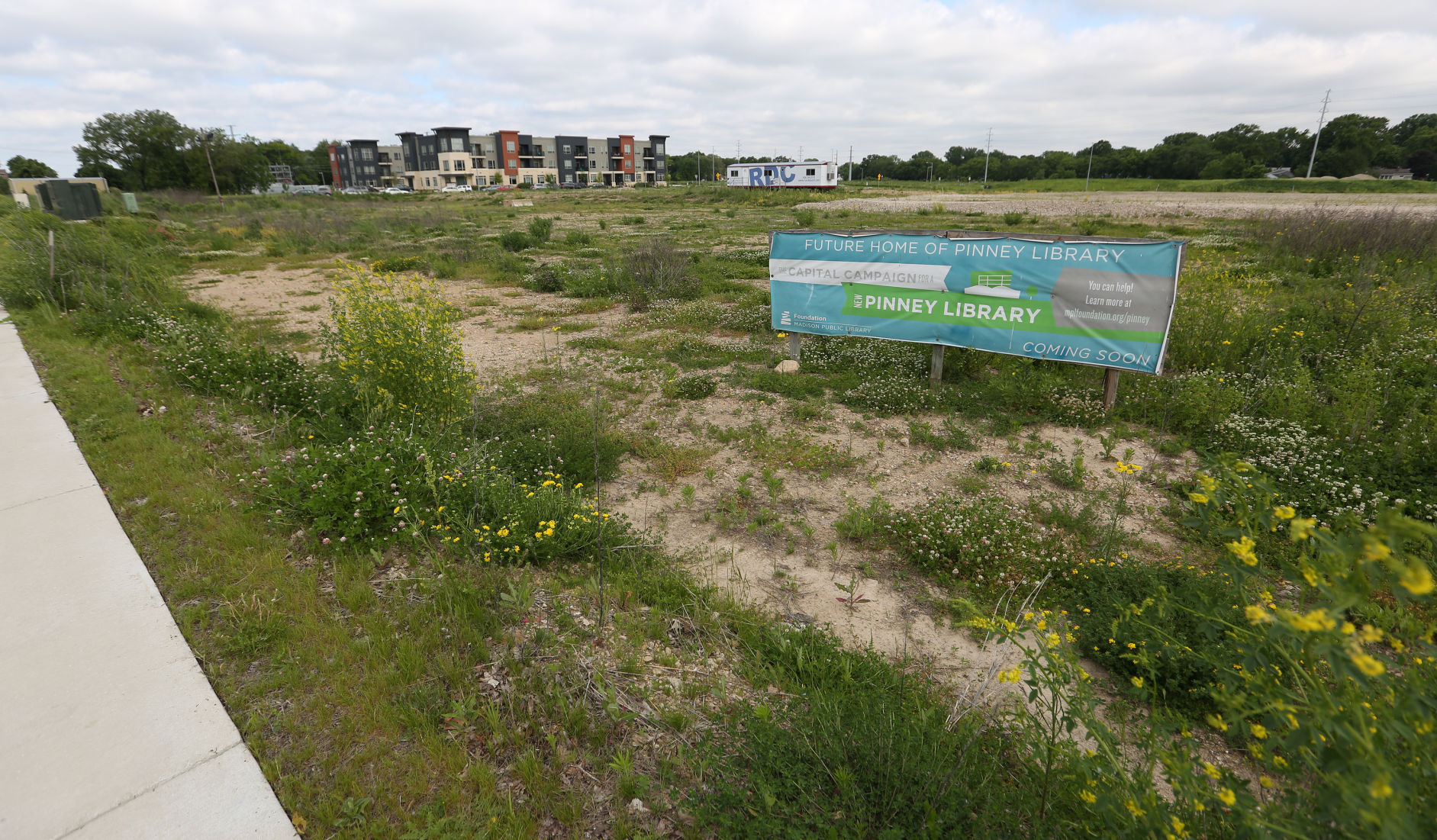 After delays and much negotiations, the stalled Royster Corners development on Madison`s east side can kick into gear following critical financing approvals from the City Council Tuesday.
The city of Madison has agreed to use $820,000 in public support, funded through a tax incremental financing loan, for Ruedebusch Development and Construction's next phase of the project at the corner of Cottage Grove and Dempsey roads, to total $18 million....
...more
---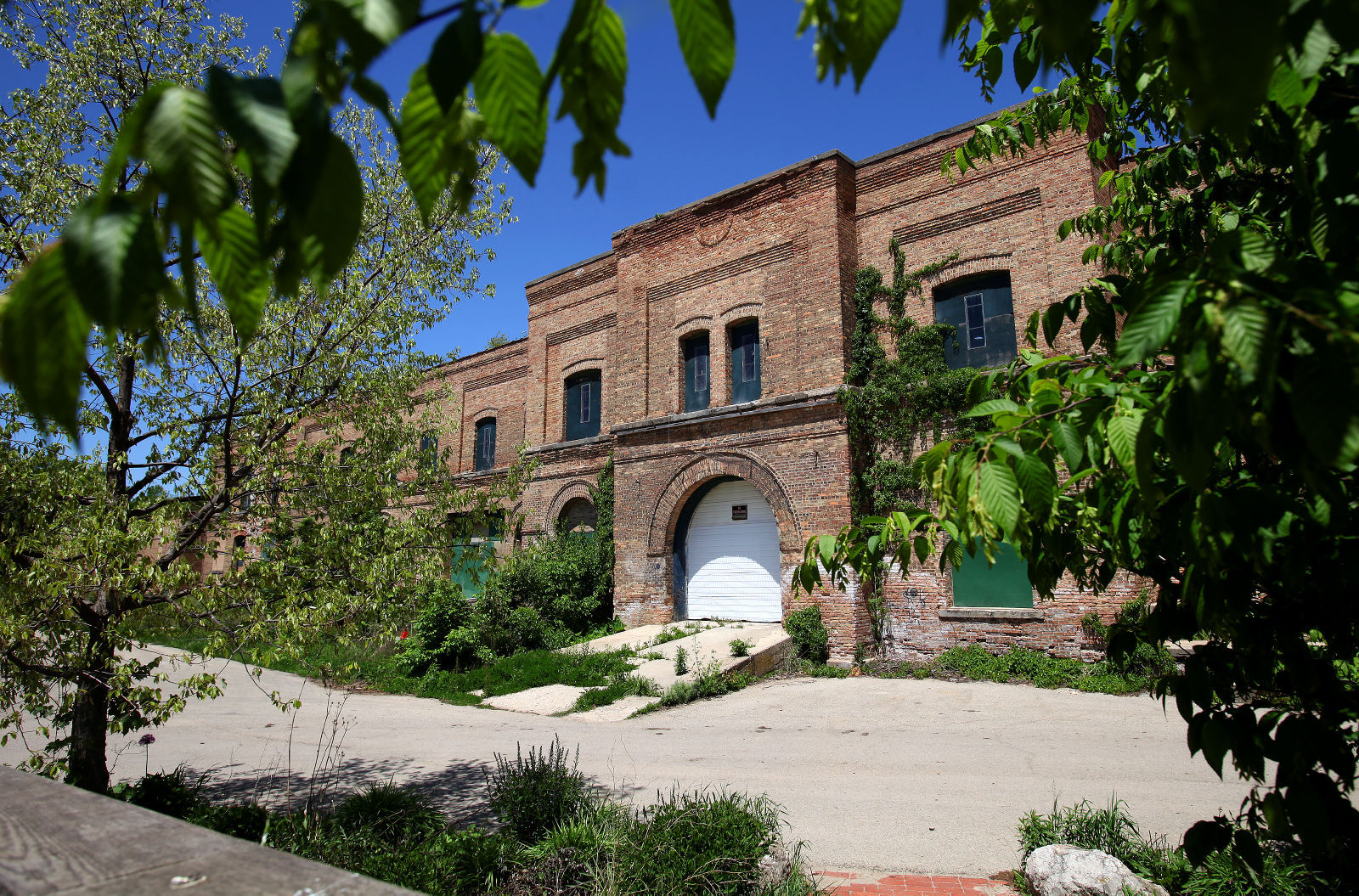 Garver Feed Mill, the abandoned former feed mill on Madison's East Side, is now on the State Register of Historic Places.
The building was nominated for the register under criteria A, which requires that the property be "associated with events that have made a significant contribution to the broad patterns of our history," according to the National Park Service. The state's Historic Preservation Review Board meets on a quarterly basis to approve nominated properties based on different criteria.
...more
---
MADISON, Wis. (AP) — Wisconsin`s unemployment rate is at its lowest level since October 1999.
The state Department of Workforce Development reported Thursday that unemployment in May was 3.1 percent, down a tenth of a percent from April.
Gov. Scott Walker is seizing on the news as signs that his six years as governor have turned around the state`s economy. Unemployment was 8.1 percent in 2011 when Walker took office....
...more

Ken Notes: An observation, a dysfunctional government is often a good thing for business....
---
SCS - At the forefront of sustainable environmental solutions for over 40 years
---
SPRINGFIELD, Ill. (AP) — More than 1 million Illinois residents are feeling the impact of the state`s unprecedented budget impasse, a situation that`s expected to worsen with the prospect of entering a third straight fiscal year without a spending plan.
State legislators adjourned this week without an agreement for the fiscal year that starts July 1, impacting students, small businesses, domestic violence victims and others.
Here`s a look at some of fallout of the ongoing budget fight between Republican Gov. Bruce Rauner and Democrats controlling the Legislature:
...more

Ken Notes: I guess it could be a lot worse...
---
A new study shows that Mercury Marine is one of Wisconsin's top employers, now employing 3,200 people at its global headquarters in Fond du Lac.
The study was commissioned by the Fond du Lac Economic Development Council and Impact DataSource and it shows that Mercury's employment in June 2017 is more than double what it was in 2009.
The study said Mercury has a total impact of almost 10,000 jobs in the Fond du Lac community, which means that every job at Mercury creates more than two jobs in the area.
Mercury's total economic impact in Fond du Lac is close to $4 billion and its impact on retail activity in the region has increased 37 percent since 2009, accounting for more than $186 million in retail sales in the community....
...more

Ken Notes: This should be a case study for WEDC in how to work with all levels and players in economic development. I know that local ED professionals and the communities were actively involved from the onset. This was a complex negotiation that went far beyond a simple handout....
---
WAUKESHA - April was a strong month for employers in Wisconsin, according to data released Wednesday by the federal Bureau of Labor Statistics, which showed the state added jobs.
"With more people employed today in Wisconsin than ever before and an unemployment rate at its lowest point since February 2000, the latest quarterly data also shows six straight years of private sector job growth under Governor (Scott) Walker`s leadership through 2016," Department of Workforce Development Secretary Ray Allen said in a statement. "It`s important to look at all economic indicators to understand the true picture of Wisconsin`s economy, and the economic indicators overwhelmingly point to stable and steady growth in jobs, wages and the economy over the past six years."...
...more
---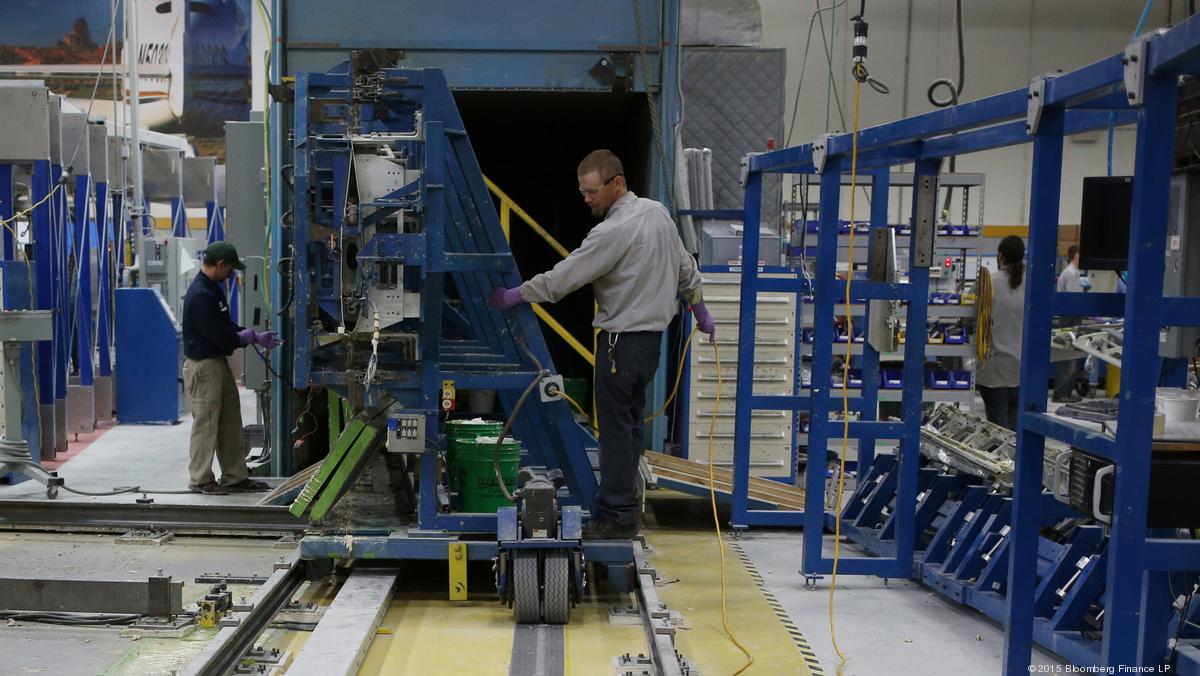 Wisconsin Oven Corp., a subsidiary of Pennsylvania-based Thermal Product Solutions, is expanding and adding jobs in East Troy, the Wisconsin Economic Development Corp. said.
Wisconsin Oven, an industrial oven manufacturer, is adding 80 to 90 full-time jobs, bringing the total number of employees at its East Troy campus to more than 215...
...The WEDC is providing the company with up to $500,000 in performance-based business development tax credits through 2020....
...more

Ken Notes: My plan 80 new jobs X 2K tax credit for 10 Years would be 1.6 million with no option for failure. WEDC 500K with difficulty tracking and defining new jobs or "performance", difficulty recovering funds if project fails and WEDC hand picks winners and losers -- just a thought...
---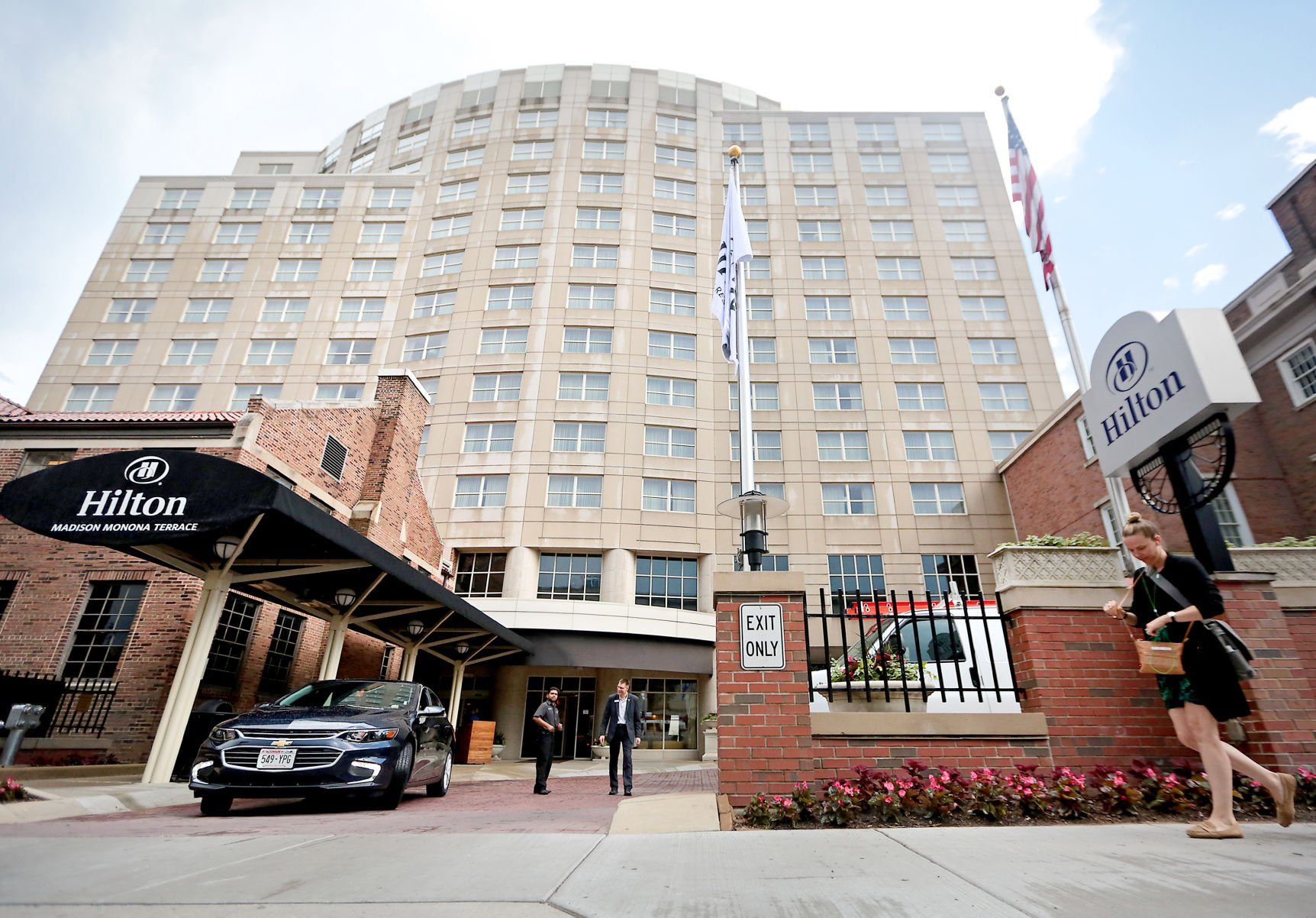 Madison hotel and apartment owners are contesting huge spikes in property values this year — many increases are over 100 percent — but city officials say properties were undervalued and increases are appropriate and warranted.
Ahead lies a potentially lengthy appeal process and court fights with results deciding tens of millions of dollars in property value, millions in property taxes, and the balance of tax burden between commercial and residential property owners....
...more

Ken Notes: Two words... Developer Agreement... two more... Too Late...
---
The
Wisconsin Veterans Chamber of Commerce
, which was founded in Milwaukee in 2015, is adding a Madison chapter.
The Veterans Chamber focuses on advocating for and assisting veteran-owned and veteran-friendly businesses, as well as veterans in the workforce. It also hosts events and makes introductions to help them network with businesses and community leaders....
...more
---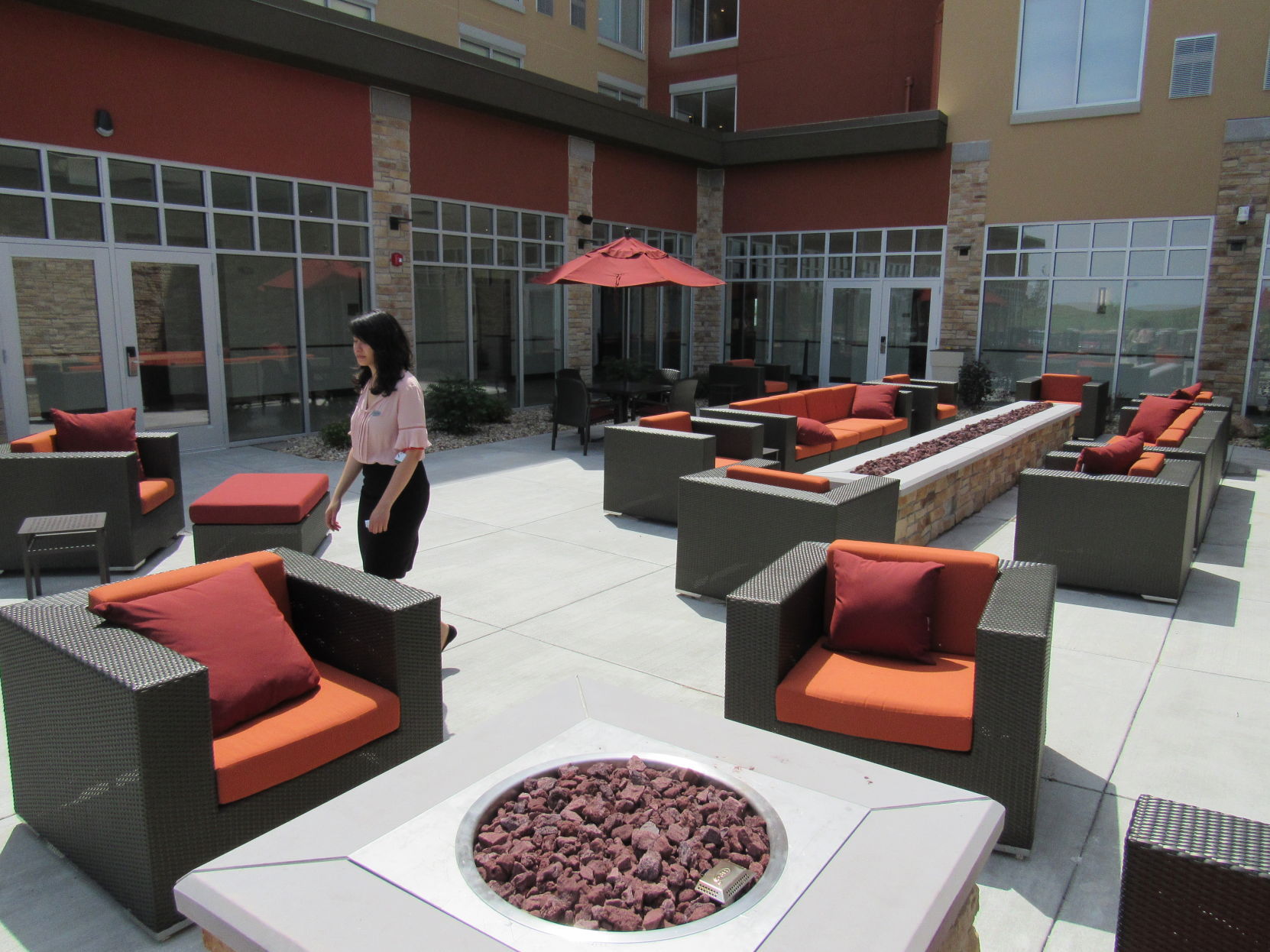 VERONA -- The 136-room Hyatt Place Hotel that opened here in May offers a sleek design, rooms with king or two queen beds, L-shaped sofas that convert to a queen pull-out bed and an outdoor courtyard with a narrow, 20-foot-long fire pit surrounded by comfortable chairs.
The lobby features retro-style furniture and two nooks each with a television and books for semi-private relaxation. The complimentary breakfast lets guests build their own breakfast bowls with a base of eggs and ingredients like sausage and Parmesan potatoes. Sandwiches, tacos and pizza can be ordered 24 hours a day....
...more
---
In a column that appears on the Janesville Gazette`s website, Craig Thompson, the executive director of the Transportation Development Association of Wisconsin, praises former Gov. Tommy Thompson for his foresight on the state`s transportation needs. He lauds the governor for putting the state at the forefront in transportation planning, a legacy he says we could learn from.
Writing on WisOpinion, columnist Bill Kaplan quotes former GOP House Speaker John Boehner saying that Donald Trump has been a complete disaster. This has been particularly true, Kaplan argues, for the working and rural folks who voted for Trump last November. He lists a number of examples to back his assertions....
...more

Ken Notes: Look for my comments on Tim H. bellow Tommy understood this...
---
613 Williamson Street - Suite 210 Madison, WI 53703 - 608.467.1513

We are a team of commercial real estate experts devoted to ensuring commercial tenants receive conflict free, tenant-focused advice. Please Watch our video here.


...more
---
The Wisconsin Economic Development Corp. is packing its bags and heading overseas, bringing state businesses along to build international trade.
WEDC announced on Tuesday it will sponsor six global trade ventures between September 2017 and June 2018, the first one heading to Japan and South Korea....
....The schedule includes:
Japan and South Korea Sept. 8-16, with stops in Tokyo and Seoul.
Israel Oct. 26-Nov. 3, to Tel Aviv.
Mexico Jan. 27-Feb. 3, 2018, going to Mexico City and Guadalajara.
Canada March 18-23, 2018, going to Toronto and Winnipeg.
China April 13-25, 2018, with stops in Shanghai, Ningbo, Harbin and Guangzhou.
Germany June 23-30, 2018, with stops in Stuttgart, Dusseldorf and Frankfurt....
...more

Ken Notes: FYI I am available to attend and report on any or all of these... I`m just saying...
---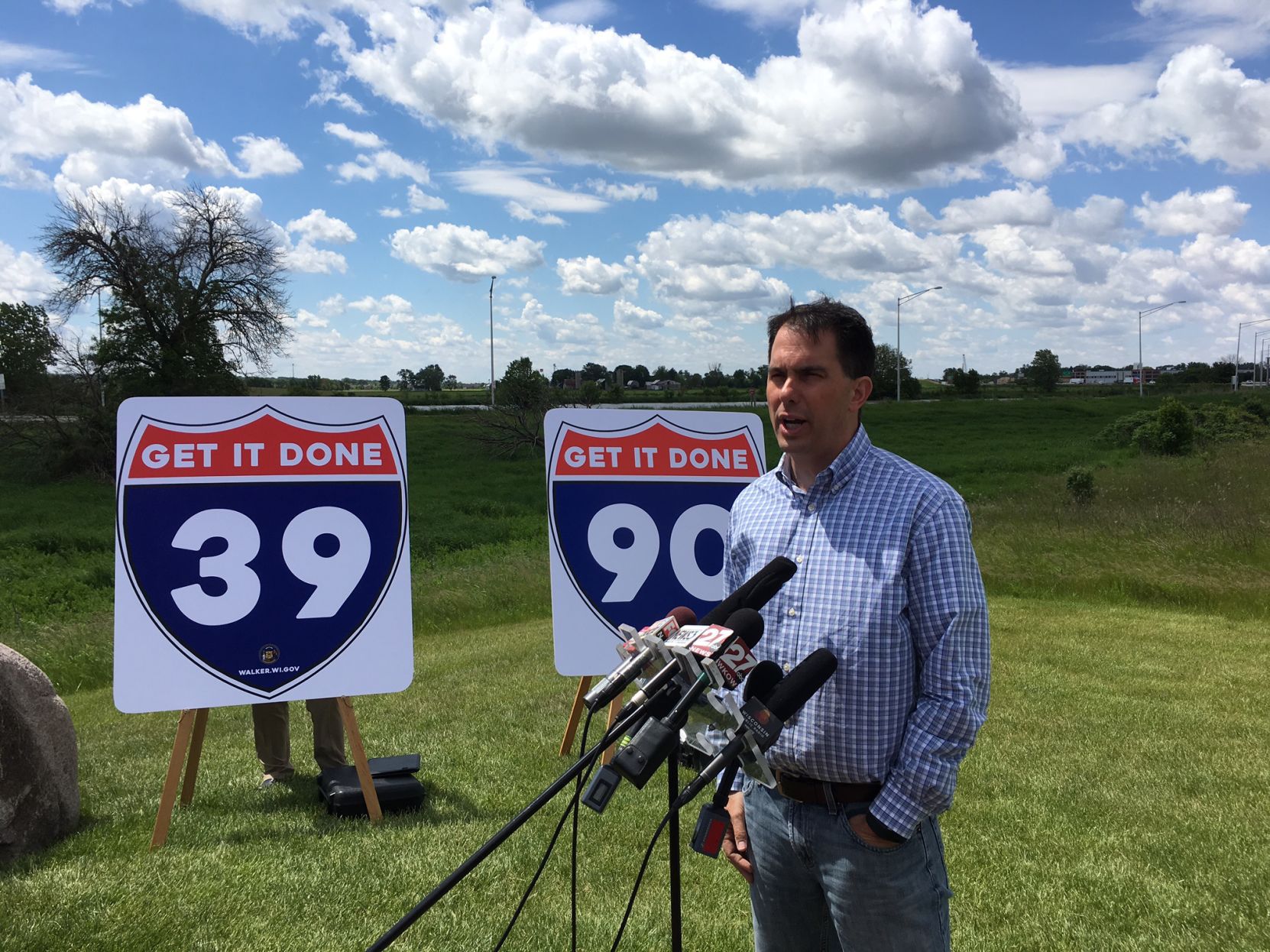 Gov. Scott Walker said Wednesday that he'd consider highway tolls in Wisconsin if they're collected from motorists entering the state, particularly from Illinois.
Senate Majority Leader Scott Fitzgerald said separately that a highway tolling plan could be a key part of a broader deal for the state's next transportation budget — a key area of disagreement among Republican Senate and Assembly lawmakers as they craft a 2017-19 state budget.
That disagreement, combined with divisions on how to address taxes and education spending, has put the two houses at loggerheads and stalled budget talks....
...more

Ken Notes: With the new electric tolling systems this would be pretty easy. Just drove to NY and paid to play in every state except Wisconsin. Total cost 44.10 to other states, I wand some money back...
---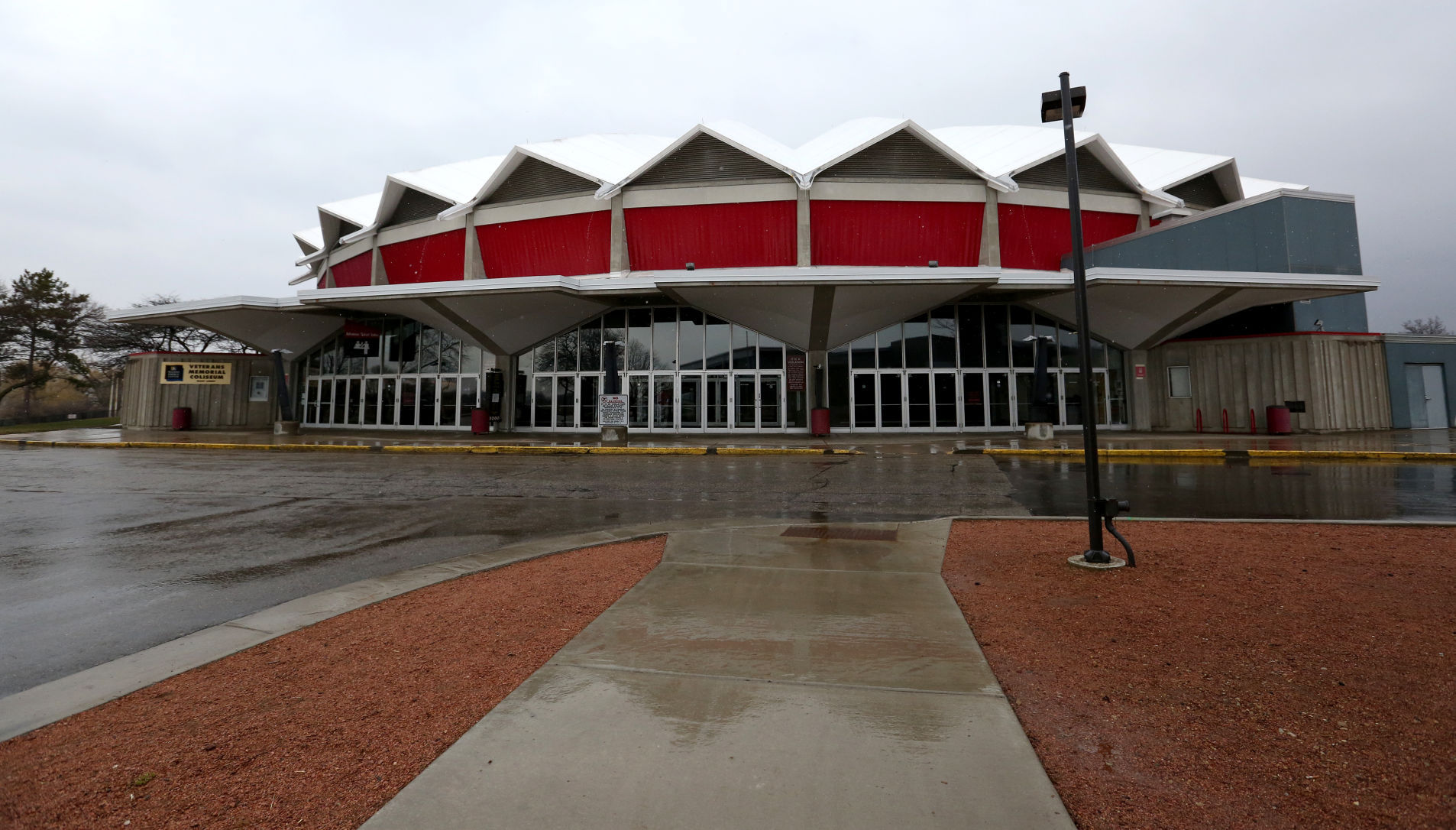 As Dane County continues to move toward creating a master plan for the Alliant Energy Center campus, consultants are laying the groundwork to inform the vision for the site's future.
Earlier this year, county officials heard results of the Chicago-based Hunden Strategic Partners' study on the campus. The consultants recommended renovating the Veterans Memorial Coliseum and investing in private development elsewhere on the campus.
Vandewalle & Associates Inc. are now working with the county to use the market study to lead community engagement sessions and create a vision for the 164-acre campus...
...more
---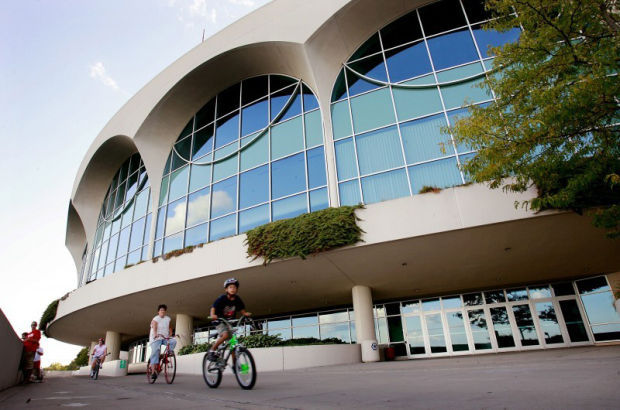 Back when Madison was debating whether to authorize the construction of what is now the Monona Terrace Convention and Community Center, the late Madison developer and hotelier Dan Neviaser would express his puzzlement over the dogged opposition from some groups.
He saw the structure, especially because it was designed by Frank Lloyd Wright, as Madison`s last chance for glory.
"It would sit there like a jewel in the lake, our Eiffel Tower. Our St. Louis arch. Our Sydney Opera House," he was quoted as saying in an interview....
...more

Ken Notes: Cool yes, Iconic yes, Recognized world wide???? We need to group our venues as a destination: UW, AEC, PAC, State Street, Hotels, Theaters and Transit... six out of seven is not bad...
---
The La Crosse city council is moving toward affirming the position of a statewide transportation group that has called for more funding to fix roads.
The "Just fix it Wisconsin" resolution is something municipalities around the state are being asked to support at the behest of the Transportation Development Association, which is a group that lobbies for more transportation development in the state.
The resolution makes a point of highlighting how funding for roads, especially on the local level has decreased over the years....

...more

Ken Notes: Almost 20 years ago my public works director sat me down and explained why a good road maintenance program was far less expensive than deferring projects into future budgets to save a little in the current budget. In exchange for my support, I asked for good and honest evaluations and no padding in his requests. We had a great relationship and even better roads. Tim Hamblin, thank you. Lets hope the State catches on soon...
---
Seeking hired help, Milwaukee Forge affixed a banner in front of its factory on E. Oklahoma Ave. advertising jobs that paid $12 to $25 per hour.
It wasn't getting much attention, though, so the company crossed out the $12 figure and replaced it with $15. That helped, said Todd Dunnum, human resource manager for the 104-year-old maker of gears, shafts, sprockets and more for a plethora of industries.
"We are seeing quite a bit of walk-in traffic as a result of the sign," Dunnum said.
...more

Ken Notes: I have talked to a number of employees and their are jobs, but finding hard working ready to learn employees is a challenge.
---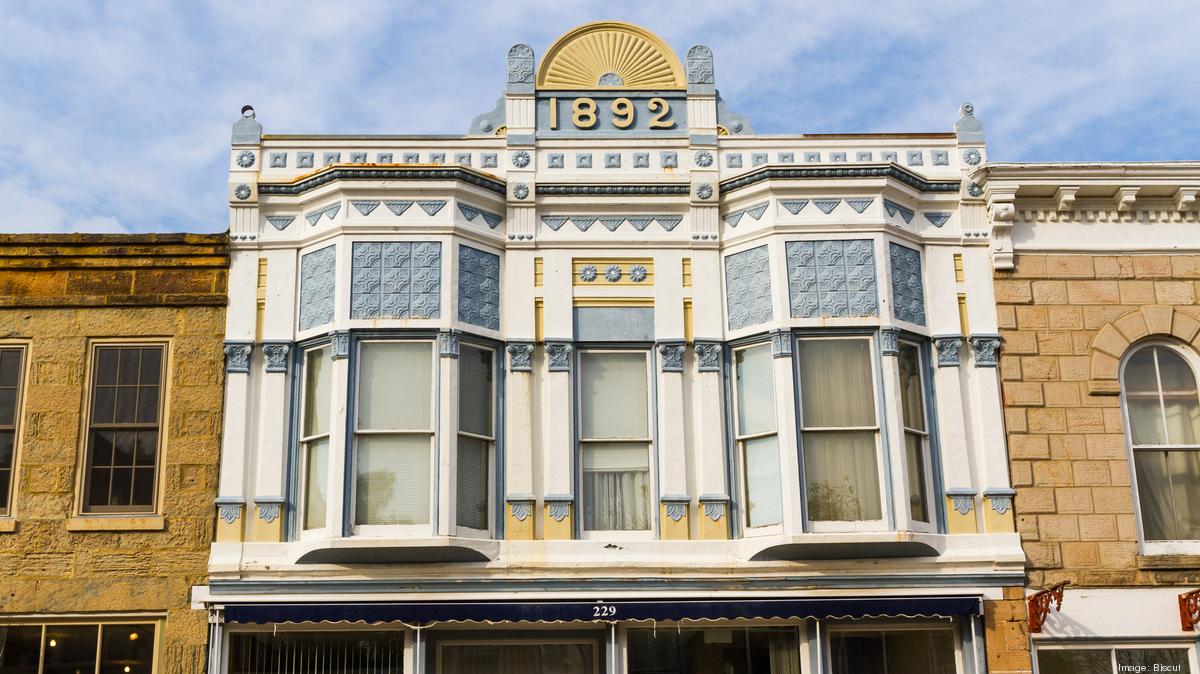 Wisconsin has a long and vibrant past, which is represented by the state's diverse and historically significant architecture. Historic main streets, courthouses, manufacturing buildings, theatres, hotels, and apartments that can be found in every corner of the state serve as a reminder of how Wisconsin has changed, as well as the ways in which it has stayed the same.
Since increasing the Historic Preservation Tax Credit in 2013, the state has meaningfully supported the preservation of its historic assets. Today, Wisconsin provides a tax credit of up to 20 percent of qualified expenses for the rehabilitation of historic buildings. The state credit can be used in conjunction with a 20 percent federal tax credit which is also offered for historic rehabilitations....
...more

Ken Notes: I half agree, I often see a lack of priority an the use of Historic Preservation to challenge development. We need to score projects and fund the most worthy (of which there are many). If development is challenged on the basis of Preservation the challengers should have to come up with a plan for restoration and funding. I often see great projects rejected only to see the building ignored until they later crumble into oblivion.
---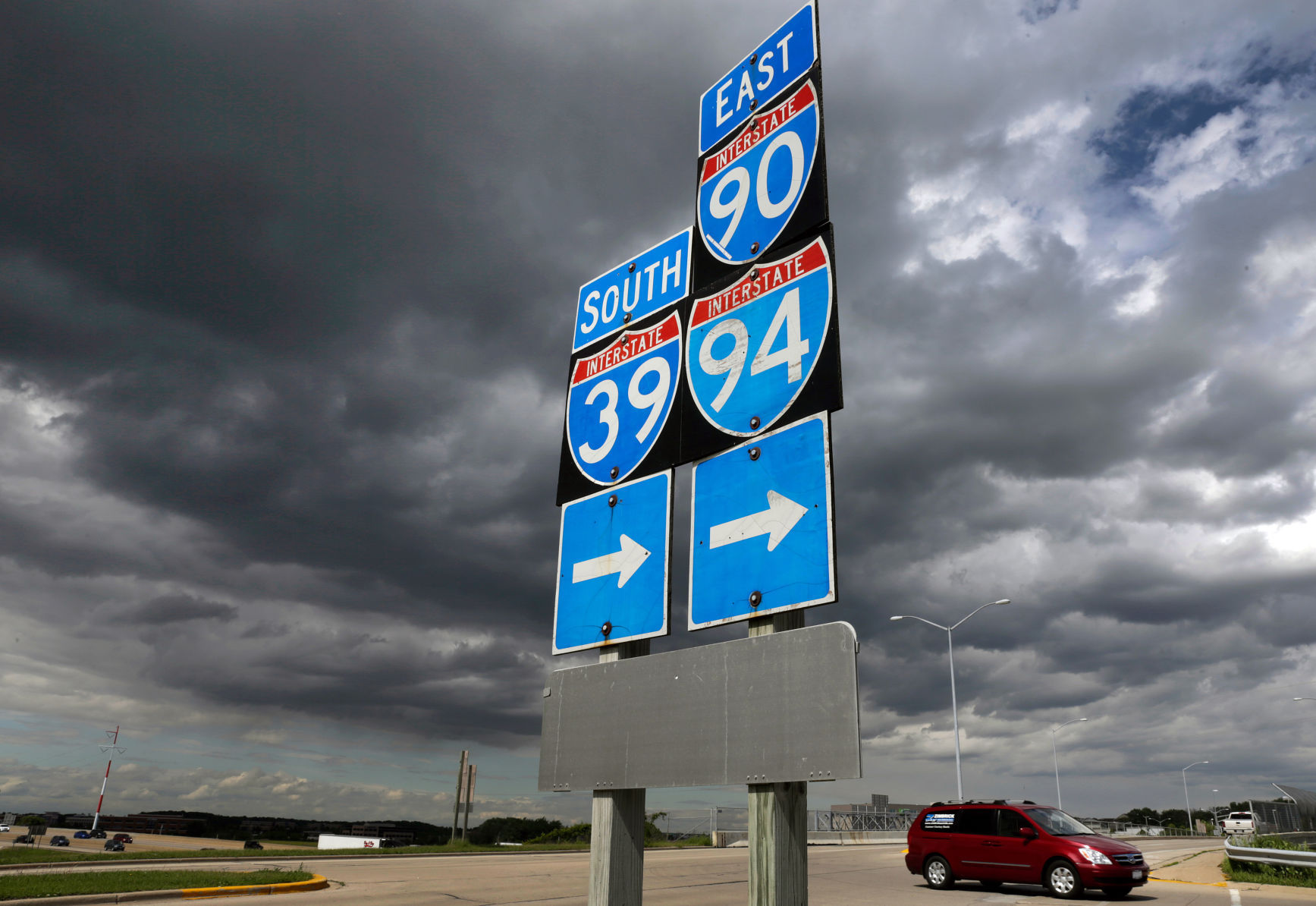 BELOIT — Gov. Scott Walker on Tuesday signaled he's open to charging tolls on Wisconsin's Interstates, but with a key condition: linking it to a reduction in the state's 30.9-cent-per-gallon gas tax.
Walker also said an impasse over the state's next transportation budget risks costly delays to billion-dollar highway projects now under construction. That includes a $1.2 billion expansion of Interstate 39-90 from the Madison area to the Illinois state line.
The Interstate formed the backdrop for Walker's remarks in a press conference at a Beloit rest stop...
...more

Ken Notes: There are pros and cons here. We just made a trip to New York and paid tolls in every state except Wisconsin. Open tolling is a breeze....
---
Landscape Architecture, Planning, Architecture, Engineering...
Please see our blog here for updates...
.
...more
---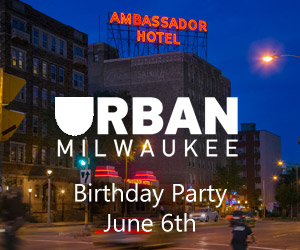 WISCONSIN RAPIDS, Wis. – A large crowd gathered in the Golden Eagle Log Homes model home and showroom for the Wisconsin Rapids HATCH event on Wednesday, May 24th. They listened to four businesses pitch their ideas and compete for a $2,000 prize supported by Incourage. The winning pitch was made by Stevens Point-based Arbré Tech.
HATCH is a community-based startup pitch platform that aims to convert strong ideas into business plans, which launch new companies. Partnerships across the state made this second HATCH event a success, bringing together Brightstar Wisconsin Foundation, the Wisconsin Economic Development Corporation, NEWaukee, and Current Wisconsin Rapids. Other strategic partners include MCDEVCO, Ignite, Marshfield Young Professionals and Create Portage County....
...more
---
I have been deeply involved in economic development in Wisconsin for the past 50 years. My company helps other companies relocate or expand their operations in our state. Site selection and job creation are part of what we do.
A 2017 national survey of executives in the manufacturing, construction, distribution and warehousing industries contains good news for states like Wisconsin that want to attract business growth and economic development — but it comes with an important warning attached....
...more

Ken Notes: I believe the project would be good for economic development and growth, that said I believe we need a segregated fund for transit and ALL projects need to be scored on a needs benefit analyses and completed in turn. Also we need to focus on maintenance because deferring this costs far more in the long run...
---
The latest job creation figures for Wisconsin show the state trailing the nation in the growth of all jobs and losing ground in 2016 in manufacturing employment, dogged by trends such as the strong dollar, market weakness in China and Europe, and the changing face of mass production.
It's a message that cannot be lost on state policy-makers: The time is now to reinvest in sectors that are adding jobs and positioning Wisconsin for success...
...more

Ken Notes: Yep!!!!
---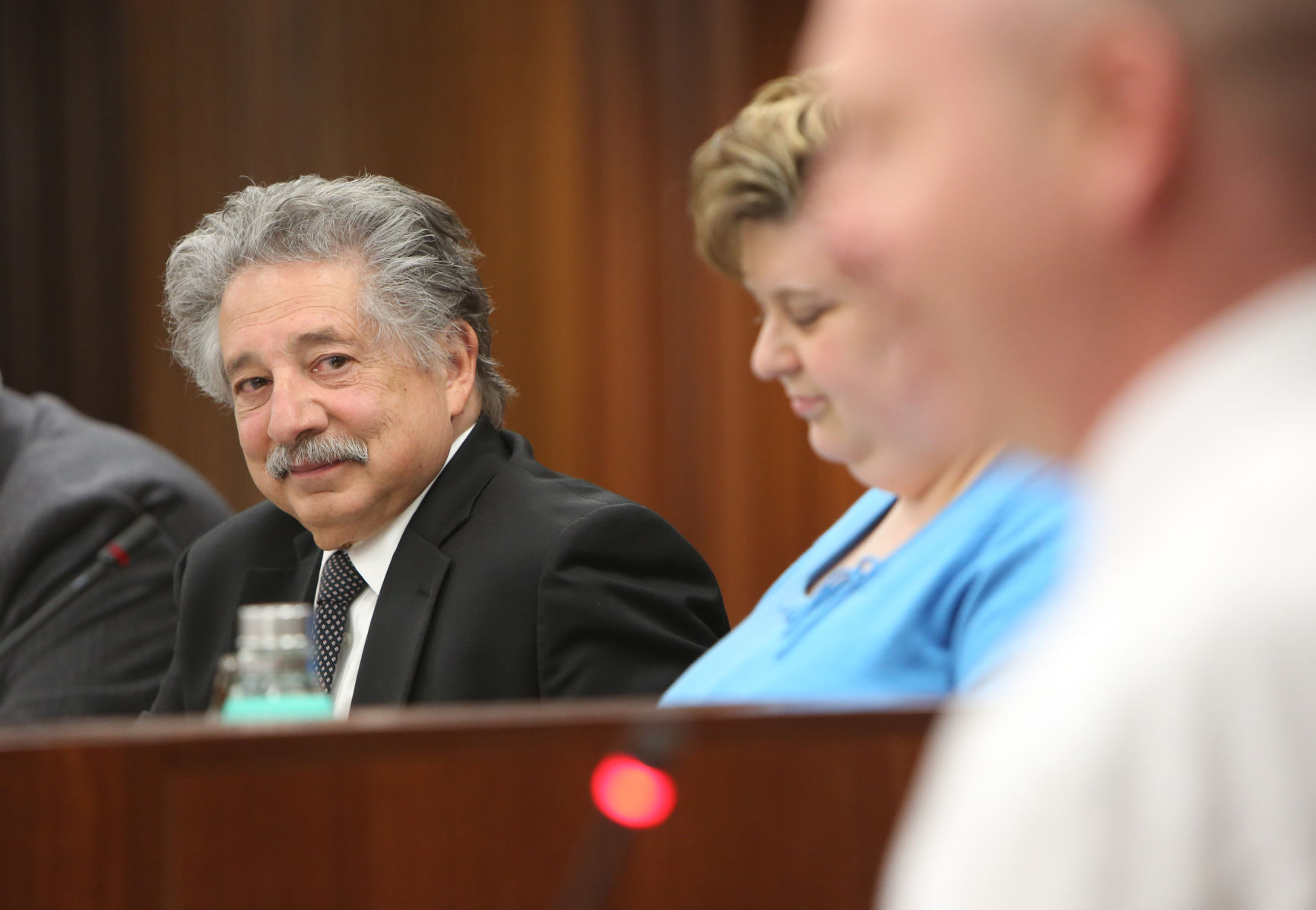 Gaining just one vote more than required to override Mayor Paul Soglin`s veto, Madison's City Council upheld its decision to create a chief of staff position.
Soglin vetoed the council's move to create the position June 13, objecting to the annual salary and arguing it was another shift in the council`s structure. The council approved the measure 15-4. Fourteen votes are required to override a mayoral veto...
...more
---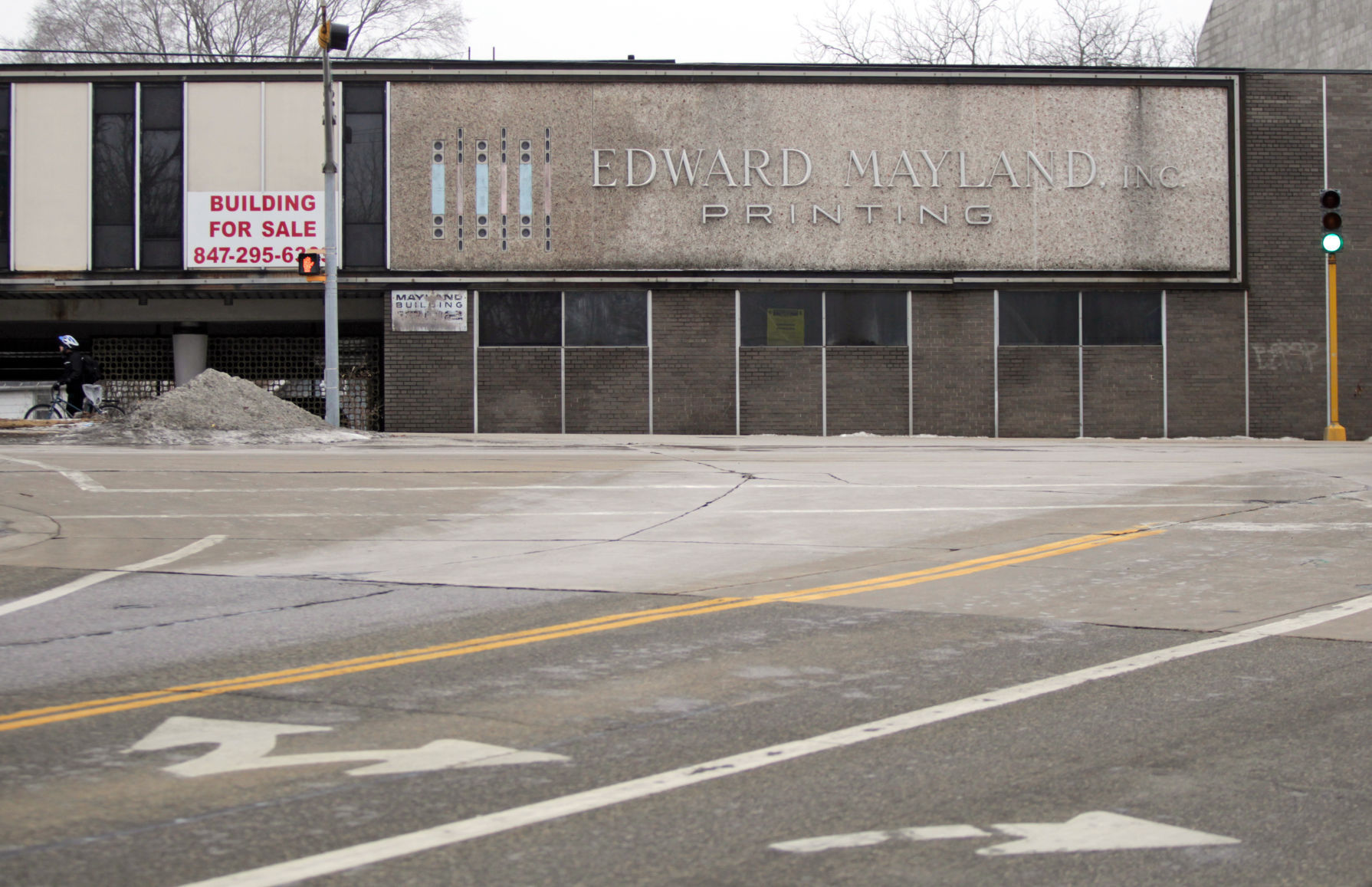 The Madison Plan Commission on Monday approved the demolition of a South Park Street building that has been slated for a homeless housing project, but the future of the project is in doubt over financing.
The former Mayland Printing building, 1202 S. Park St., is now set to be razed this summer. Heartland Housing has proposed a $10.9 million, 58-unit apartment project for mostly homeless individuals for the land. But the nonprofit did not get crucial federal tax credits this year. As a result, the 0.35-acre site will remain vacant until a plan is developed...
...more
---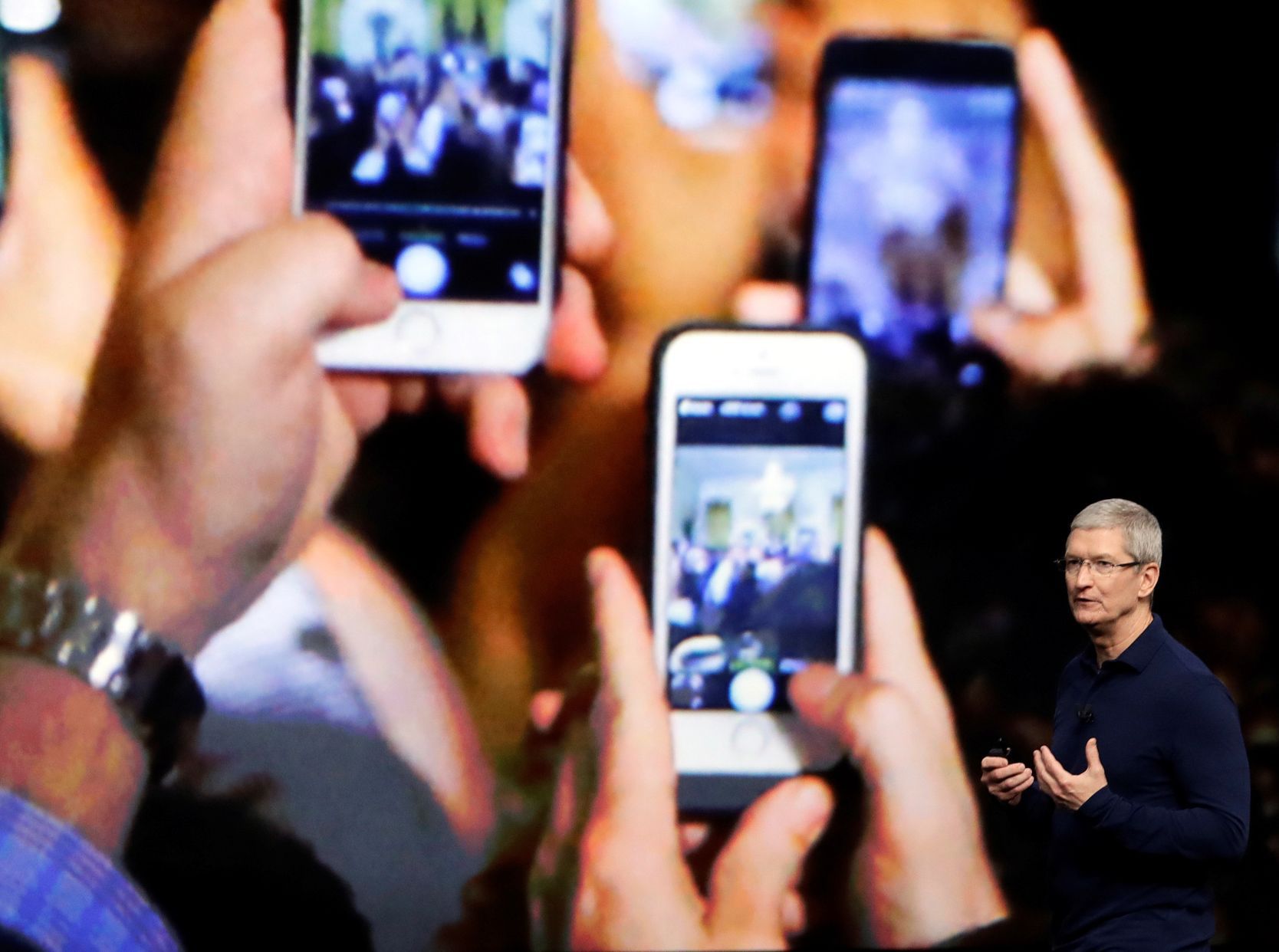 A federal judge in Madison on Tuesday upheld a jury's $234.3 million damages award against computer maker Apple, which in October 2015 lost a patent infringement lawsuit filed by the Wisconsin Alumni Research Foundation, UW-Madison's intellectual property arm.
Deciding post-verdict motions, U.S. District Judge William Conley let the jury award stand, which was reached after a trial in federal court, and rejected Apple's motion for a new trial in the case....
...more

Ken Notes: WARF should cut a deal, take the money and do even more great things. Keeping this in the system will take time....
---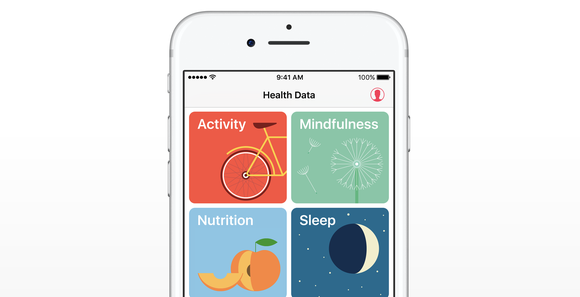 Electronic health records have long been an elusive Holy Grail for the healthcare industry. It`s 2017, and there`s still not really a centralized place that a person can go to view all of their health records, which is pretty crazy considering how that important that data is. Some of the most prominent challenges have been the high costs of digitizing records and interoperability among electronic health record (EHR) platforms. It`s a fragmented space, with approximately 1,100 EHR vendors currently, according to Practice Fusion (which is an EHR vendor itself)....
...more

Ken Notes: I see a player like Apple, IBM or Google entering this market big time, I just hope they see EPIC as THE leader and visionary in the sector and partner with them rather than reinventing the wheel.
---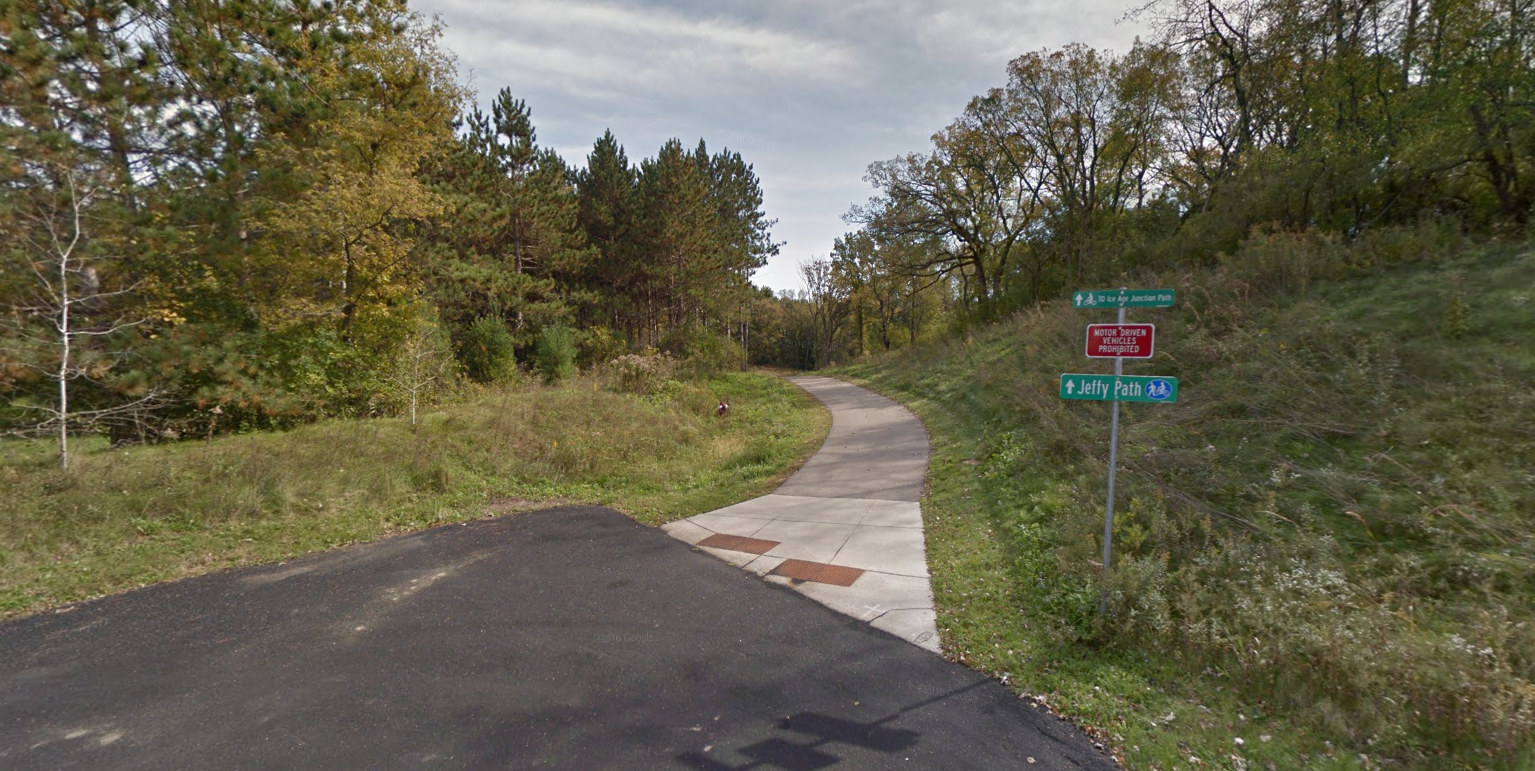 It's been 20 years since the High Point Raymond Neighborhood Development Plan (NDP) was updated, and the new plan has been generally well received. But there are a couple of sticking points for residents, including a long-delayed extension of a residential road.
The NDP appeared before the city's Plan Commission on Monday, with a healthy amount of public comments following the city's presentation on the updated plan. Residents and property owners commented on their general agreement with the NDP...
...more
---
Miron's comprehensive range of construction services are designed to meet the unique and diversified needs of our clients. Contact Us.
...more
---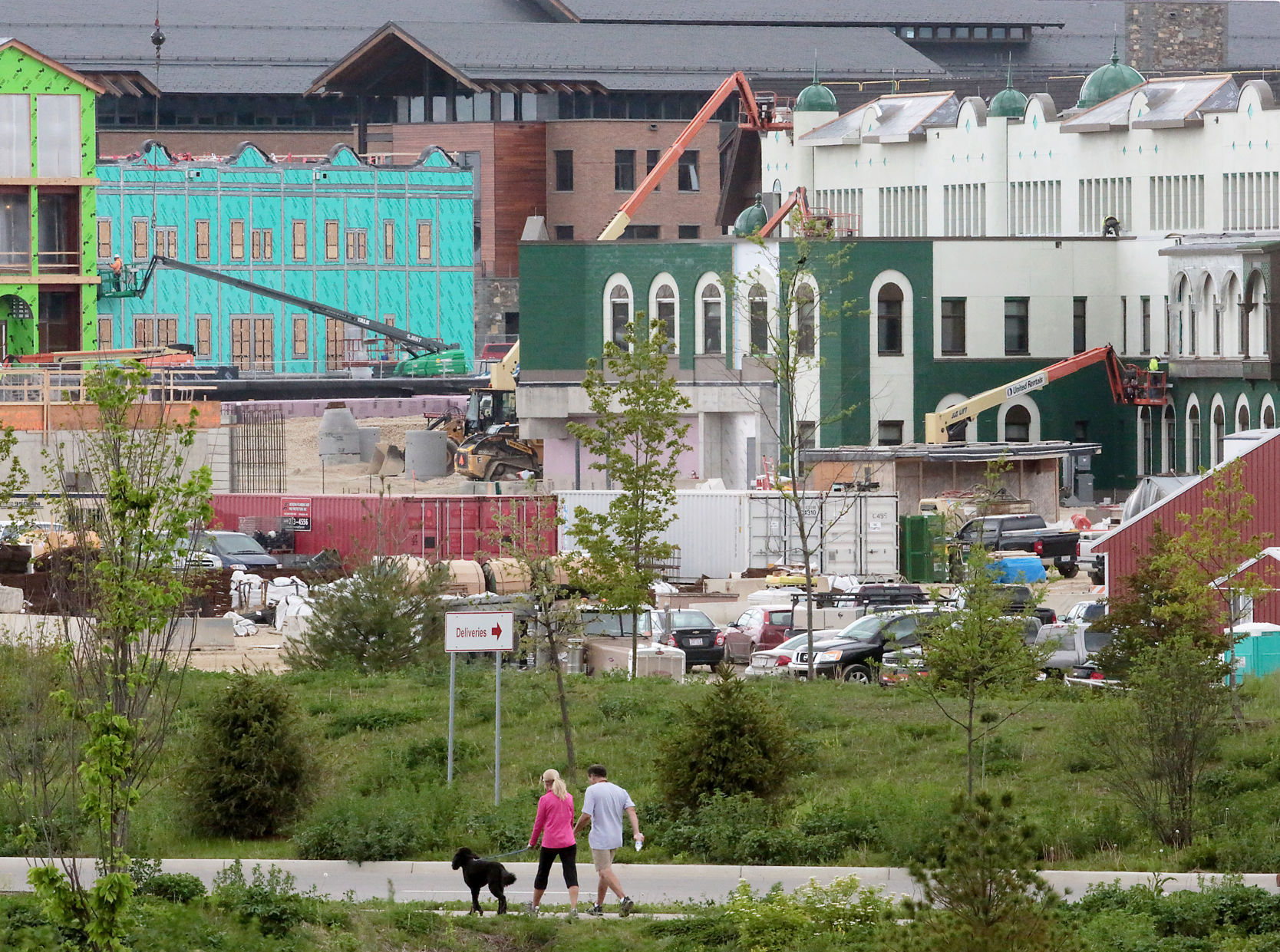 A contract between Epic Systems Corp. and the U.S. Department of Veterans Affairs — worth more than $600 million — will remain in force even though the VA has chosen a competitor to provide other electronic health record services....
...more

Ken Notes: Foot -- door --- watch this one...
---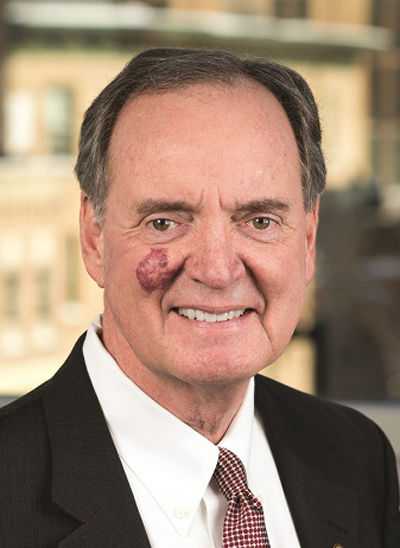 Program helps prepare Ashland students for life after graduation
Talk to business leaders throughout Wisconsin and you will hear a recurring theme: There is a real need for skilled workers to fill jobs in just about every industry and in companies of all sizes. A survey by Wisconsin Manufacturers & Commerce, for example, says 70 percent of state businesses are struggling to find qualified workers and some are delaying expansions because of the problem...
...more

Ken Notes: I agree BUT the greatest skill one can bring into the workforce is the ability to learn new skills quickly and an understanding of personal productivity.
---
City will convert clothing store into adult care facility.
The state of Wisconsin is giving $33,000 to Prairie du Chien, to convert an old clothing store into an adult day care center.
A Wisconsin Economic Development Corporation (WEDC) grant will be used by the city to open an adult care facility and Cafe Hope, in the former Kozelka`s Men`s Wear store, just off downtown.
The Crawford County Opportunity Center states the current building could serve about 40 adults who need assistance with daily activities or need a place to be active.
Kozelka`s closed in 2015 after 88 years in business....
...more

Ken Notes: We need to start rethinking the "senior center" of the future. As a card carrying member of the Boomer generation, I want a clubhouse, with healthcare, real food not soft food, sport courts not TV`s and rockers, education not knitting classes, and a travel agent on call....
---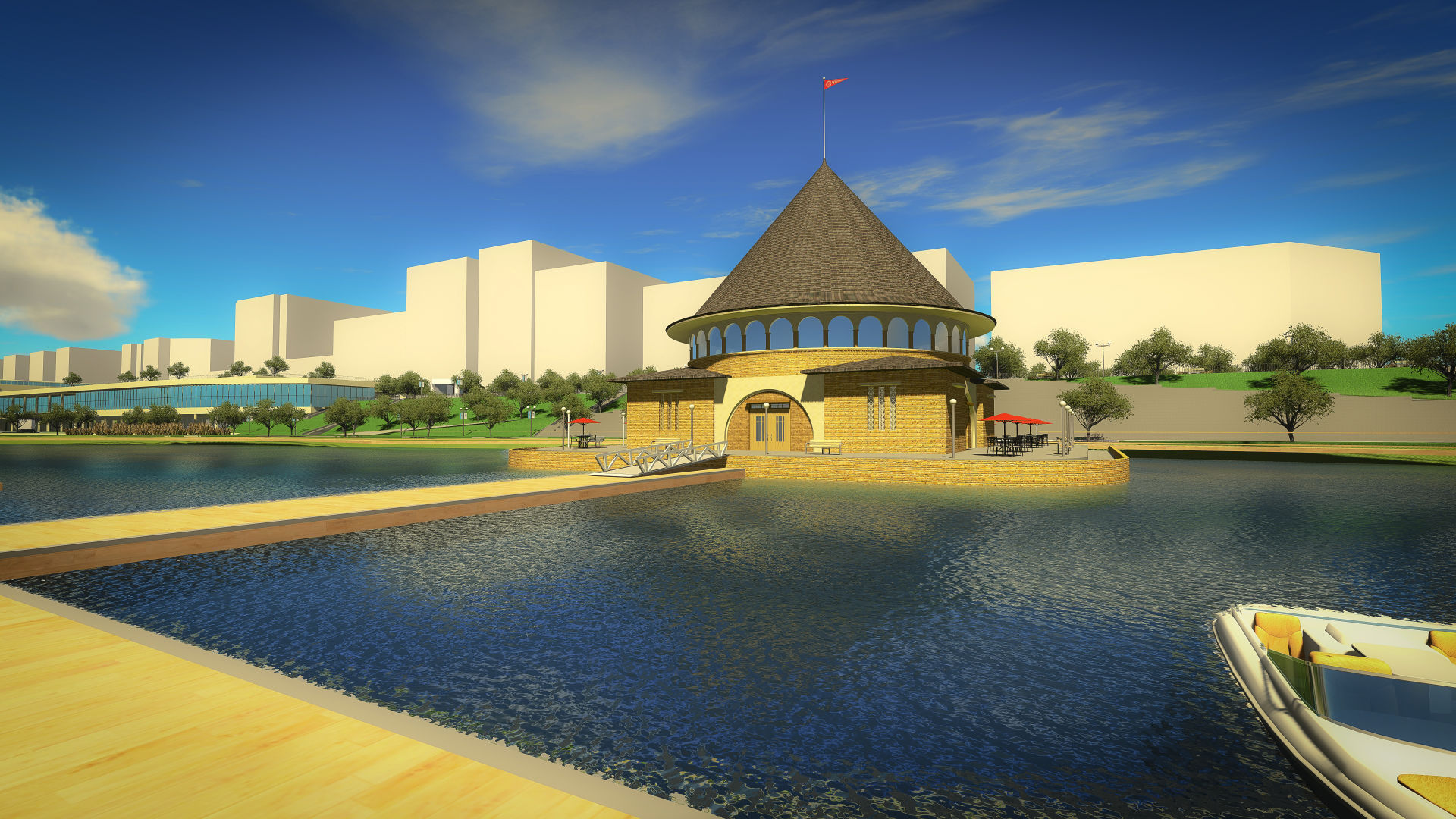 Frank Lloyd Wright, born 150 years ago June 8 in Richland Center, always had Madison somewhere in his mind. He designed something for his adopted hometown in every decade of his career, even though he left here for Chicago at age 19.
Wright designed a total of 33 buildings for Madison between 1893 and 1959, the year of his death, including a house discovered just last year. The designs "span the entire length of the architect's career... from an undistinguished local resident to an international celebrity," former Chazen Museum of Art Director Russell Panczenko said in the catalog for a 1988 exhibition at the then-Elvehjem Museum of Art that revealed all of Wright's Madison work for the first time....
...more

Ken Notes: His designs are often even better the second time around.
---
Two environmental groups filed legal challenges against the Department of Natural Resources on Monday over its recent approval of a $65 million sand processing development in western Wisconsin that will require the loss of more than a dozen acres of a rare hardwoods swamp.
The legal actions by Clean Wisconsin and Midwest Environmental Advocates, both in Madison, contend that the DNR acted prematurely when it approved a permit for the project in May without adequate information on the effect construction of a processing plant and rail spur would have on surrounding land...
...more

Ken Notes: We need to depoliticize the DNR so they can do what they were established to do... Sand is gold as oil prices rise and the companies know how to grease the wheels of government...
---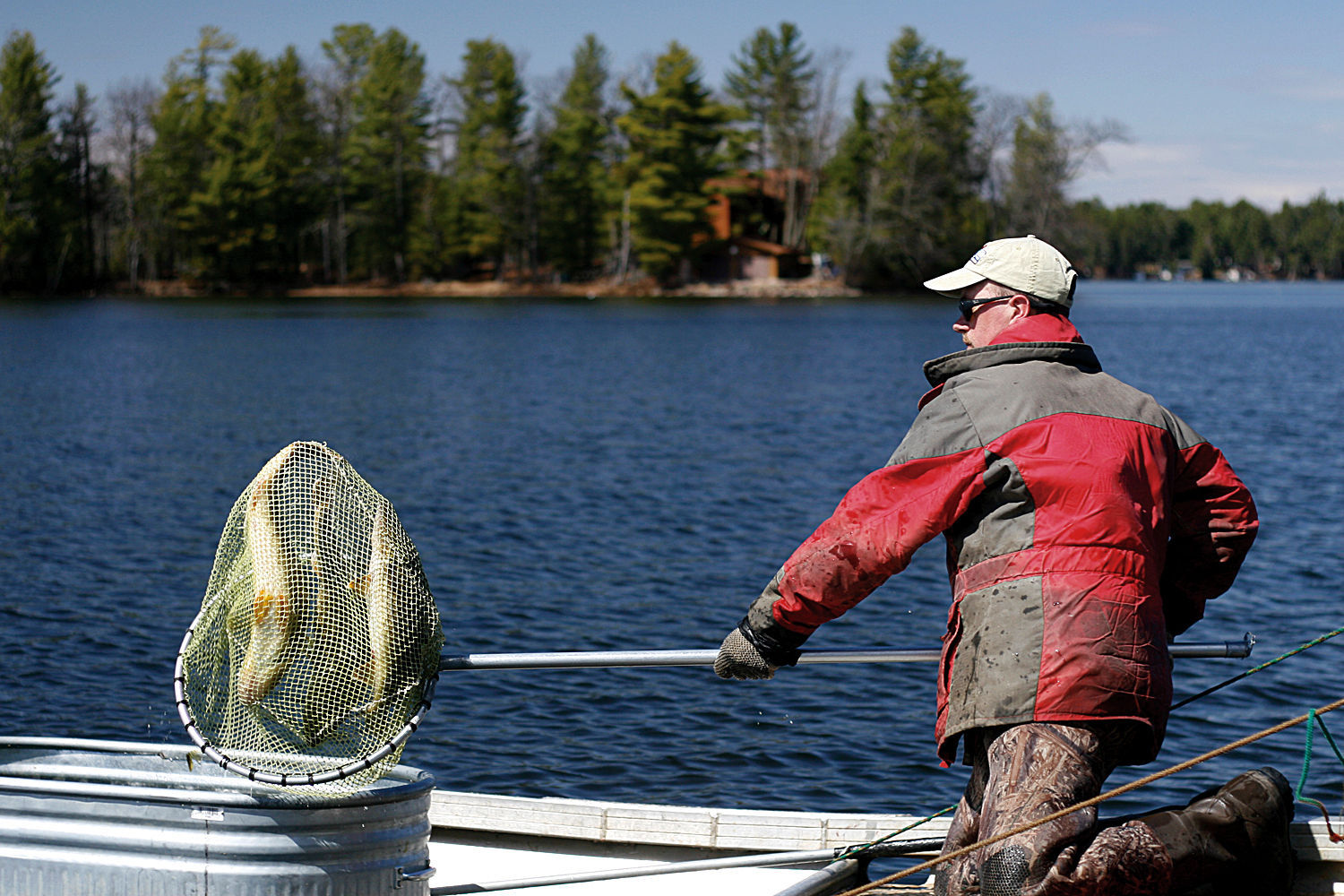 Deep in Gov. Scott Walker's budget proposal is a seemingly benign item formalizing the transfer of 15 scientists within the Wisconsin Department of Natural Resources.
Two years ago, Walker and lawmakers enacted a budget that cut 18 DNR science service bureau researchers amid complaints that their research related to climate change, pollution and wildlife habitat were controversial and unneeded...
...more

Ken Notes: See....
---

EBI takes the time to get to know you and your business. We'll provide you with options so that together we can make the most of your space and stay within your budget.
...more
---
Training Course Targets Industry Demand As New Construction Grows
Home construction is on the rise in Wisconsin, but the industry is finding it difficult to hire skilled workers. A northern Wisconsin technical college and workforce development board have teamed up to offer a construction training course to meet the demand.
Eric Lockwood, project manager of continuing education with Wisconsin Indianhead Technical College in Ashland, said the new course, "Construction Essentials," is designed to meet the need for skilled workers.
"It focuses on construction framing where they learn about safety ... using power tools, building materials, plans, codes, building layout — things like that," he said....
...more

Ken Notes: We need better photos as well... Cutting between the horses is asking for trouble...
---
MADISON — Joe Scanlin is about to come down with a double case of jet lag.
Scanlin, who co-founded Scanalytics with fellow UW-Whitewater graduate Matt McCoy, will travel this month to China and France as the company continues its remarkable rise in the world of "smart building" sensors.
It all began about six years ago when Scanlin was shopping at a retail store and became intrigued by how companies with a physical footprint could use sensor technology to better understand customer behavior — traffic patterns such as dwell time, turnover and "patience" rates...
...more
---
Happy anniversary! This month the Vernon Economic Development Association (VEDA) is celebrating its 10th year of coordinating economic development in Vernon County. In June 2007, VEDA hired Sue Noble as its first executive director to work with a group of community leaders and business executives from throughout our county who saw the need to create economic wealth and prosperity while preserving our rural Vernon County lifestyle...
...more
---
MADISON - Since its inception in 1995, induction into the Wisconsin FFA Hall of Fame has been an honor for those lucky enough to have their name added to the list.
This honor recognizes the leaders who have impacted the State FFA Association and have set an example of service for all FFA members to follow. A maximum of three individuals can be inducted each year.
This year`s inductees are:
Louis C. Arrington
Dr. Richard Daluge
David Erickson....
...more

Ken Notes: These guy deserve far more recognition than they are getting. Read the bio`s impressive... I would add my friend Lisa Carpenter from darlington to the list.
---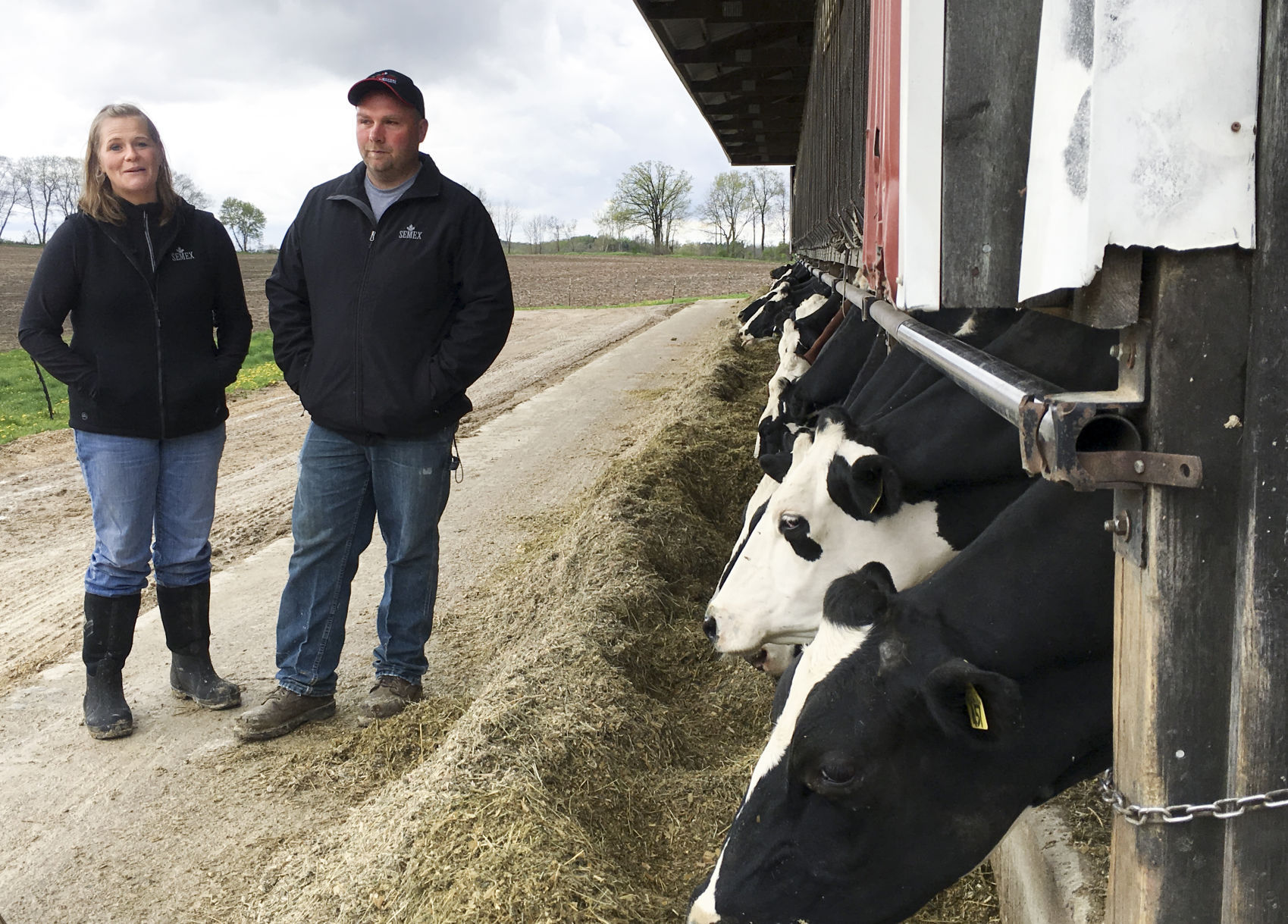 Business has been busier than usual in recent weeks for Titletown Cheese.
The De Pere-based wholesaler and distributor was working the phones to find buyers for an abundant supply of assorted Wisconsin-made cheese. The additional cheese was coming from Wisconsin processors who took on extra milk supplied by dairy farmers dropped by Greenwood-based milk processor Grassland Dairy Products Inc., after it lost many of its Canadian customers...
...more
---
Stay up to date by reading our
MadREP Report,
a bi-monthly newsletter that features regional economic development news, events and opportunities.

Find older issues here.

...more
---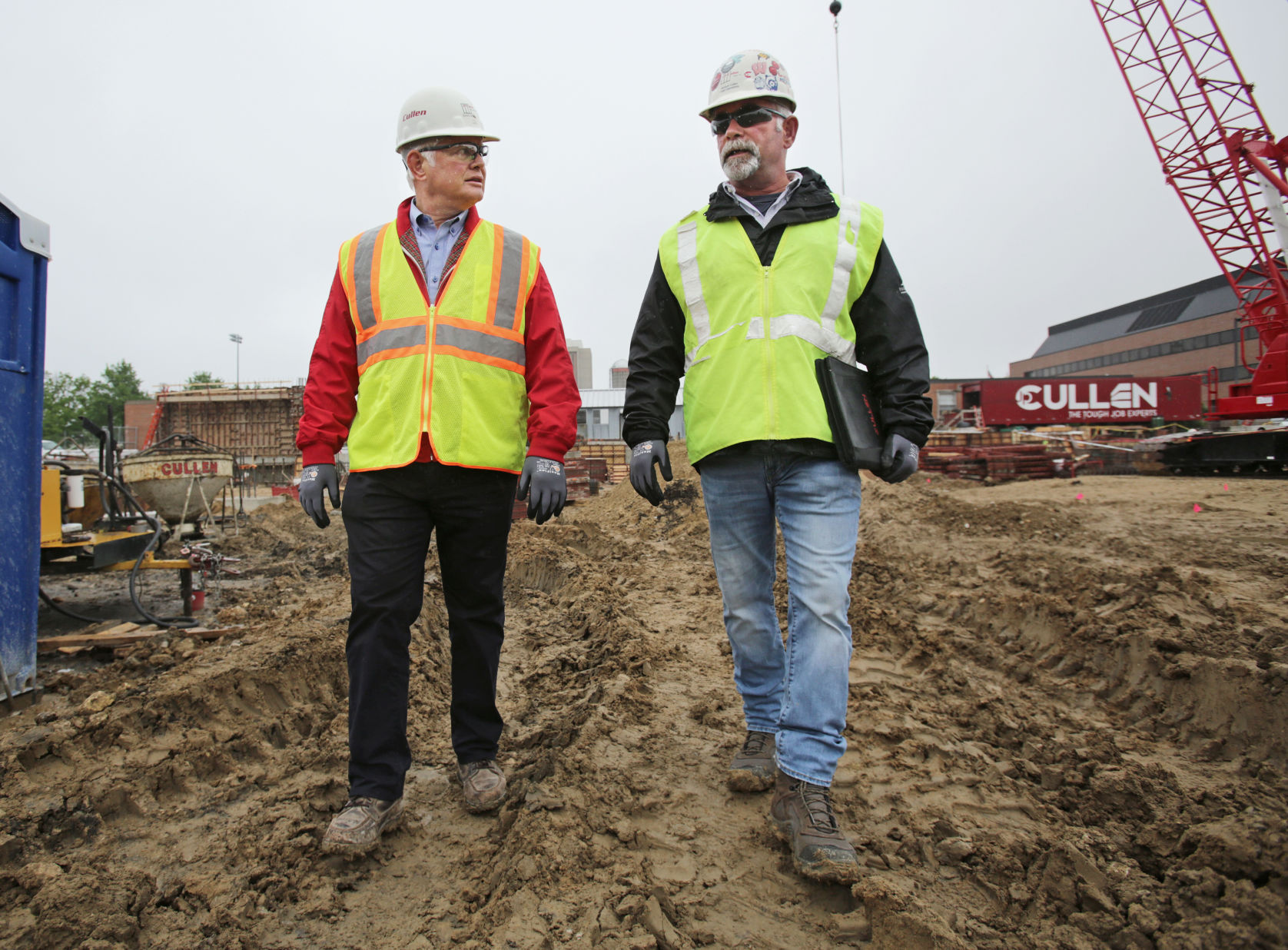 On a recent rainy morning in Downtown Madison, Richard and David Cullen looked out the southwest window of their boardroom office, admiring the restoration work their family company completed on the state Capitol.
The project began in 1990 and took 11 years to finish, but the century-old Capitol was restored to a like-new condition inside and out. While the name J.P. Cullen isn't stamped in a visible spot anywhere on the grounds, the owners, other family members and employees of the Janesville-based construction firm still take pride knowing it was their effort that preserved the building for future generations....
...more
---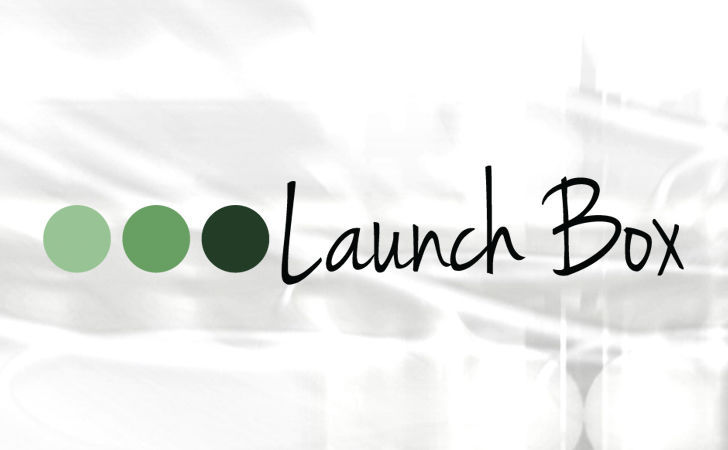 The Wisconsin Economic Development Corp. has awarded Gateway Technical College an $80,000 grant to support its Launch Box Growth Accelerator Program, which will help 10 area entrepreneurial teams start or grow their business.
The grant will enable Gateway to conduct two intensive, 10-week Launch Box classes with five teams in each session. The classes will take place this fall and in spring 2018...
...more
---
| | | | |
| --- | --- | --- | --- |
| Dane County ED | | | |
| | Got Moo-La? | | |
| | | | |
| | | ??? | |
...more
---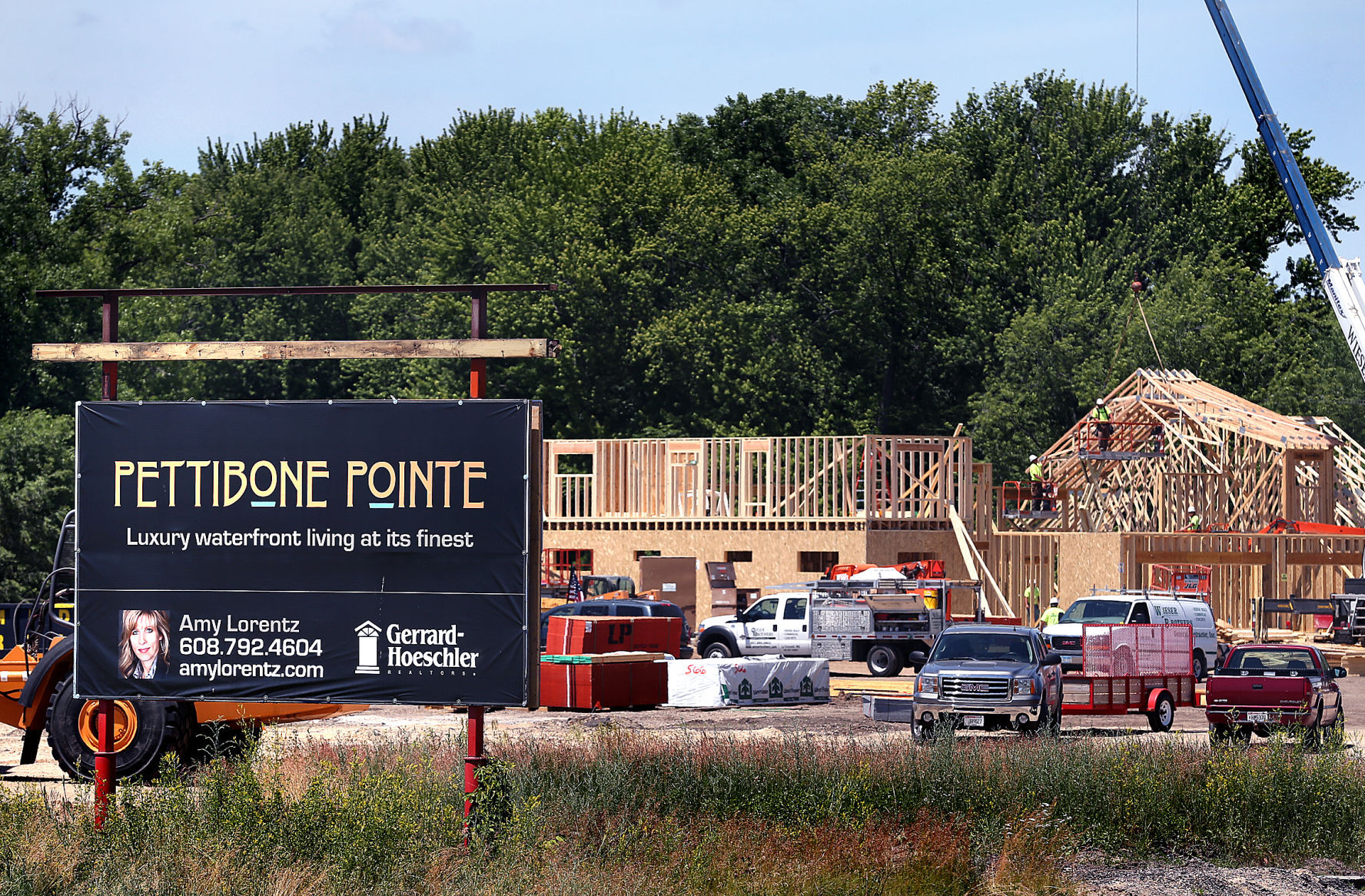 The Wieser Brothers construction crew building the Pettibone Pointe neighborhood take care of the little things as well as the big. That includes site supervisor Andrew Dahl spray painting an orange circle on the shredded remains of a parking lot. It was to protect around a little bird and her three eggs in the ground nest...
...more

Ken Notes: Cool...
---
When I campaigned for state Senate last summer and fall, I ran on the premise of closing the skills gap in Wisconsin. I have learned copious amounts of information in my first few months in the Legislature, but one thing has stood out from the rest: Wisconsin's workforce issues are shifting away from a skills gap and morphing into an issue of simply not having enough workers.
As of May 19, there were 104,069 jobs posted on the Job Center of WI. However, the website had only 43,565 resumes posted. Therefore, even if every worker who posted a resume had the necessary skills for one of the job openings, Wisconsin still would be 60,504 workers short. While our 3.2 percent unemployment rate is absolutely a figure to be proud of, it is time for legislators and business leaders to come together and address our growing "people problem"....
...more

Ken Notes: We are good at talking the talk... A tax credit for JOBS and TUITION would be walking the walk... My ideas 2K per new employee for ten years and interest free student loans if you stay in the state...
---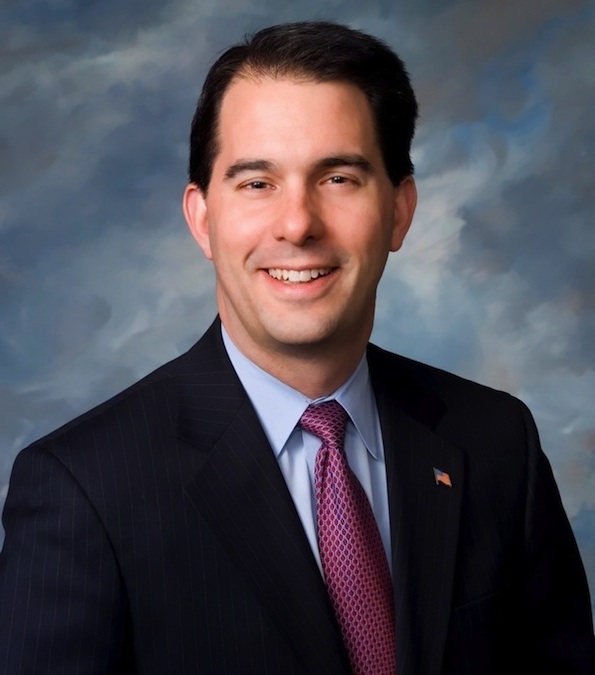 MADISON, Wis. (AP) — Gov. Scott Walker is headed to Japan as part of a state economic development trip.
Walker spokesman Tom Evenson says Walker left on Friday and planned to return on Sunday. Evenson says the trip is part of an effort by the Wisconsin Economic Development Corporation to "pursue a significant foreign direct investment opportunity for our state."
Walker`s office did not release any other details about the trip, including who was traveling with the governor, where in Japan he was headed or what the opportunity he`s pursuing may be.....
...more
---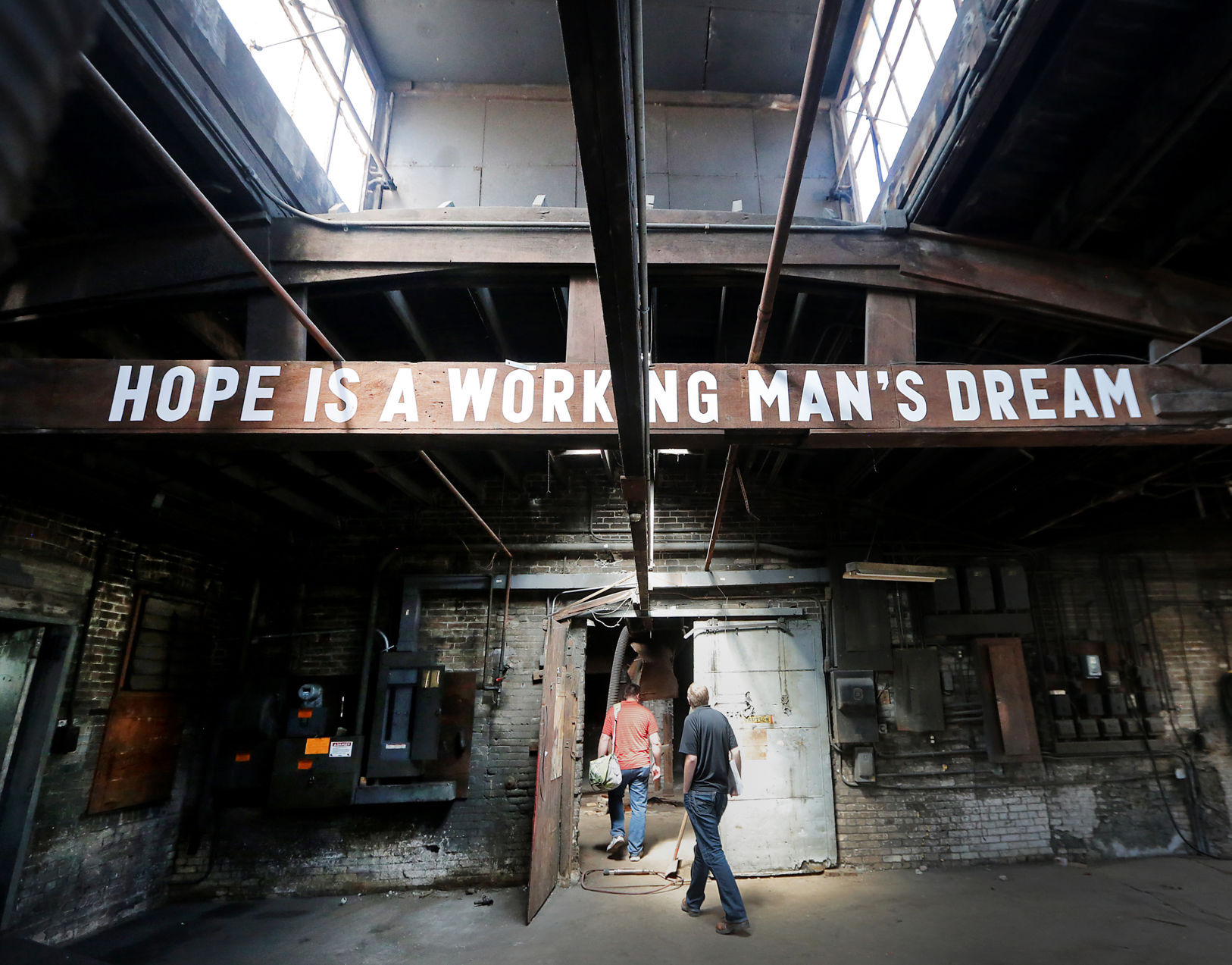 For some, the old Brass Works building looked like a dilapidated has-been.
But for the Goodman Community Center, it symbolized potential. And for Erika Monroe-Kane and Ellen Carlson, it brought to mind art.
Monroe-Kane and Carlson are the volunteer curators and organizers of the art exhibition "Forge," opening Saturday evening in the century-old Madison Brass Works building at 214 Waubesa St.
...more
---
MADISON, Wis. (AP) — Lt. Gov. Rebecca Kleefisch said Monday she first talked two years ago with officials from a Taiwanese company that builds iPhones and other electronics about considering expanding in Wisconsin.
Kleefisch told The Associated Press that she met with Foxconn officials during a trade mission in 2015 that took her and other state economic development officials to Japan and Taiwan. Foxconn said in January it is looking to make a $7 billion investment in the United States and employ as many as 50,000 people.
Kleefisch said she had a "great, general wide-ranging conversation" with Foxconn officials about what Wisconsin had to offer — including an educated workforce, access to ports and other transportation networks, manufacturing building capacity — but did not go into detail about what it may be considering for the state.
"We didn`t talk specifics," Kleefisch said....
...more
---

GENERAL CONTRACTING
Residential - Commercial - Retail - Controlled Environments
FIRE / WATER / STORM DAMAGE RESTORATION
DESIGN / BUILD & REMODELING

"Located in the Madison region for over 30 years, Engineered Construction is an industry leader in commercial construction and the restoration of commercial and residential fire and water damage."
See comments from our clients here.
...more
---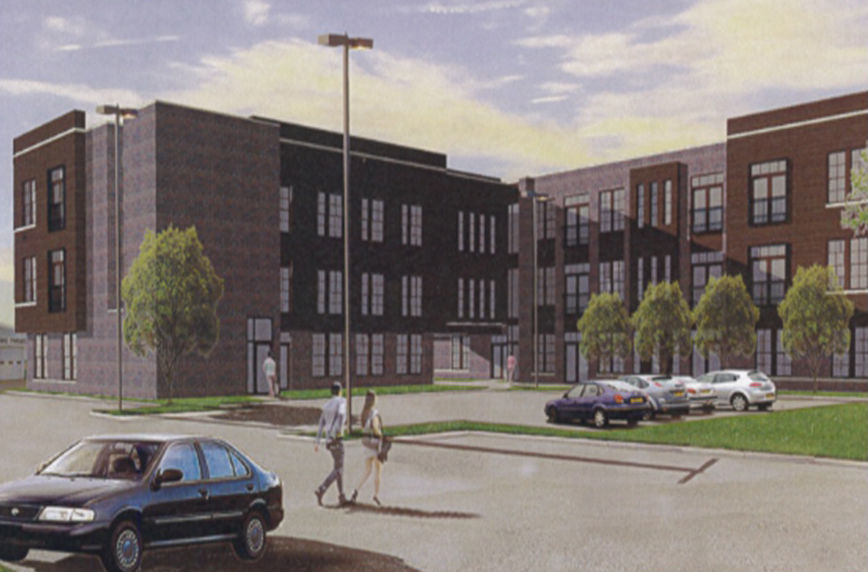 A proposed apartment project in Reedsburg will get a boost from the state.
The Wisconsin Housing and Economic Development Authority has agreed to extend tax credits to the Walnut Street Flats, a 33-unit multi-family complex slated for construction at 201 Walnut St. Ground is may be broken this fall.
According to the State, the project will receive the full amount requested in credits: $497,352. The state received $25 million in requests for projects throughout Wisconsin and awarded $13.6 million in credits....
...more

Ken Notes: While I have no issues with this or any other specific project, isn`t it time that we looked at other options for housing. We allow developers to cherry pick tenants for these units and then create even worse conditions for those not making the list. Not only do we need to educate our workforce, we need to educate our renters and homeowners...
---
MILWAUKEE (AP) — Wisconsin was among 28 states losing manufacturing jobs in 2016 and the state continues to trail the national rate of overall job creation, according to new figures released Wednesday by the federal Bureau of Labor Statistics.
Wisconsin lost nearly 3,800 manufacturing jobs from December 2015 to December 2016, a decrease of nearly 1 percent, according to the Quarterly Census of Employment and Wage Data. Wisconsin`s decline was far steeper than the national average in the factory sector, which was essentially flat in 2016, the Milwaukee Journal Sentinel reported.
...more

Ken Notes: This is a rerun as reported by AP in US News.
---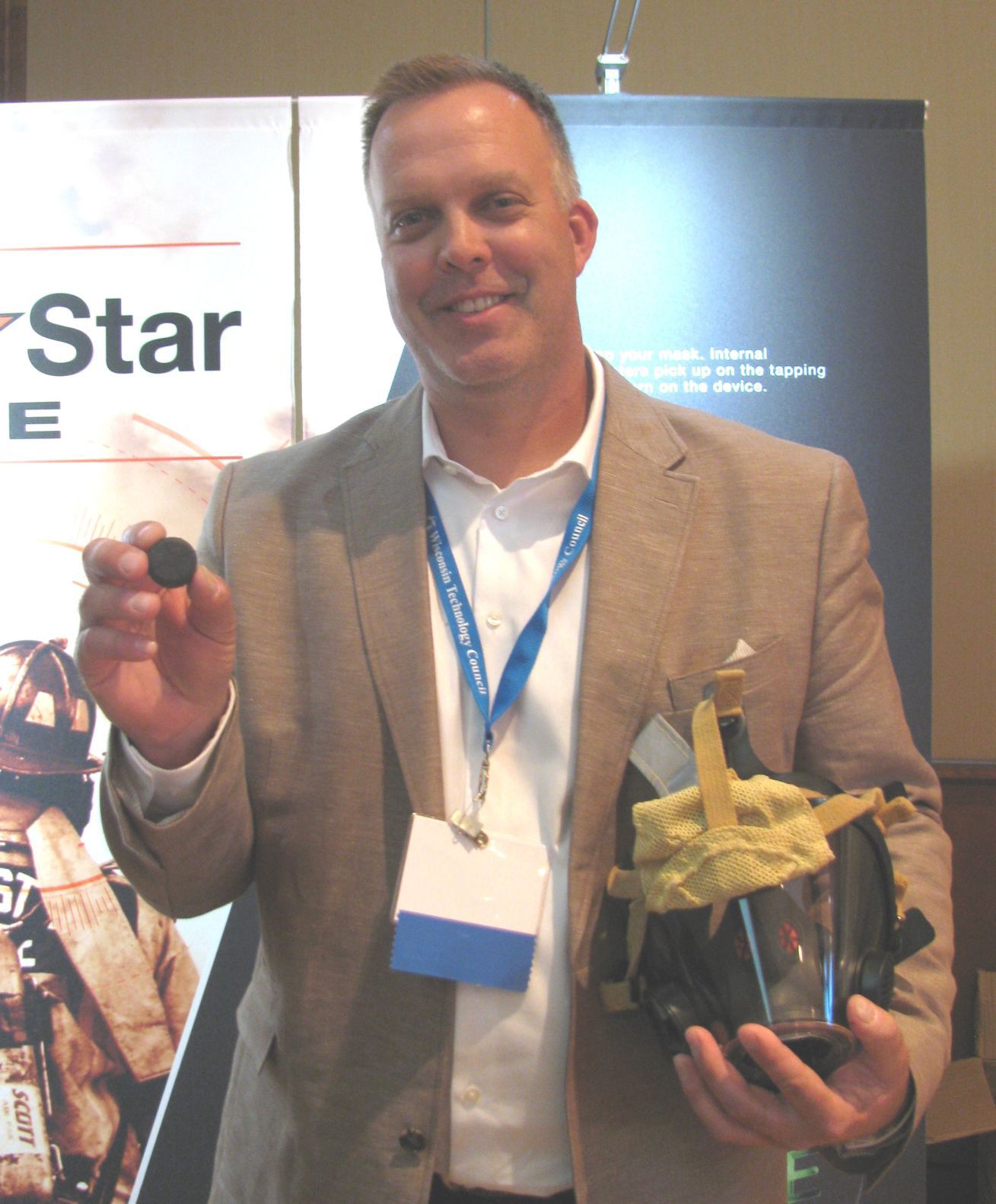 Northern Star Fire, an Eau Claire startup with a device to help firefighters find their way out of a burning building, is the grand prize winner in the 2017 Wisconsin Governor's Business Plan Contest.
Jeff Dykes, a captain in the Eau Claire Fire Department and a firefighter for 20 years, has developed an electronic, eight-direction compass that fits inside a firefighter's face mask and lights up, showing the direction...
...more
---
MADISON, WI. June 12, 2017 – The city of Oshkosh has received a $250,000 state grant to help finance necessary public infrastructure improvements for the new arena for the Wisconsin Herd, a minor-league basketball team affiliated with the Milwaukee Bucks.
The grant from the Wisconsin Economic Development Corporation (WEDC) will be used to help fund $2.3 million in improvements, including street and sidewalk work, installation of traffic lights and street lights, and other infrastructure needs for the $20 million arena.
Construction on the 3,500-seat arena is expected to be completed this fall, which will enable the Herd, the newest franchise in the NBA Development League, to commence play this season....
...more
---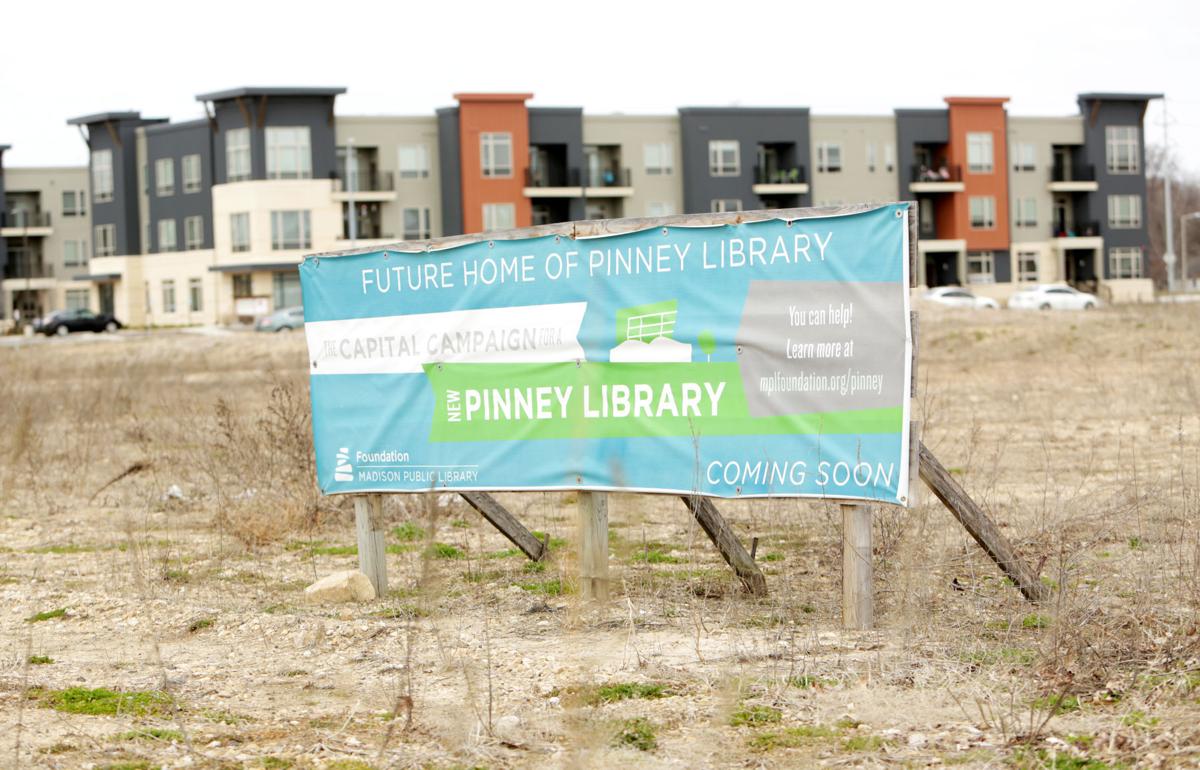 The sense of relief is almost palpable, the city now poised to approve a long-awaited catalyst for transforming a major blight into a cornerstone for neighborhood rebirth.
After a long delay, the city and a developer have a tentative deal to move forward on the next $21.1 million phase of the Royster Corners redevelopment on the East Side, including a new home for the Pinney Library.
The city and Ruedebusch Development and Construction have agreements to deliver $820,000 in public support for the next $18 million private phase of the project at the corner of Cottage Grove and Dempsey roads and to buy space there for the new library for $3.1 million....
...more
---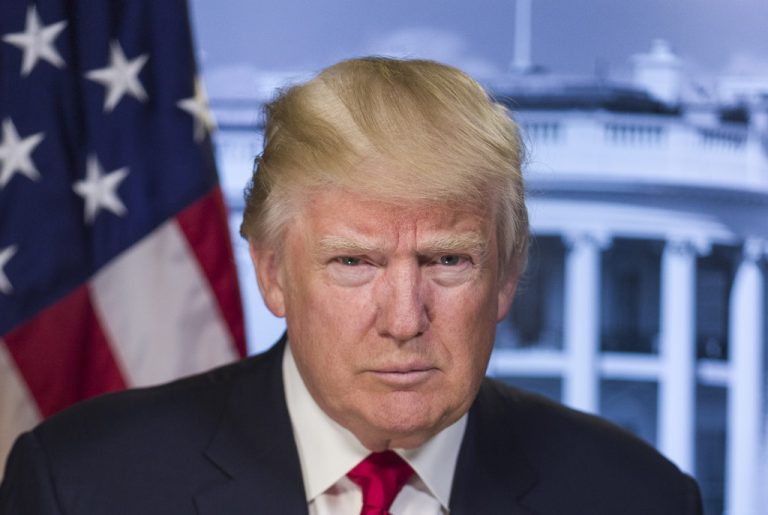 President Trump visited the Milwaukee area recently, tweeting that he was "heading to the Great State of Wisconsin to talk about "JOBS, JOBS, JOBS!" Expanding opportunities for workers and developing the state's workforce should be a top priority for policymakers at both the state and federal levels, but President Trump's rhetoric doesn't match his actions on this issue. His proposed budget makes deep cuts to the federal resources that Wisconsin uses to develop the state's skilled and work-ready labor force.
In his visit to Waukesha County Technical College, President Trump emphasized the importance of developing a skilled workforce, declaring that "America must not only teach, but celebrate skilled labor." But the 2018 budget he proposed would deeply cut federal funding for programs and services that states deliver that are critical for the development of a healthy, well-educated workforce – programs like Medicaid, which helps people with low incomes see a doctor when they need one, and SNAP (previously known as food stamps), which helps people with low incomes put food on the table. Many Wisconsin workers who work for low wages rely on Medicaid and SNAP to make ends meet. Deep cuts to those programs, and the resulting reduction in services, could destabilize those households, making workers more likely to miss time from work or not reach their full productivity...
...more

Ken Notes: A problem companies have with training their worker is the overhead costs of health care, wage mandates, and the impact on the other skilled workers as they add supervision and training to their workload.
---
A three-week program starting Monday, July 10, 2017, at Wisconsin Indianhead Technical will offer about 30 people the chance to train in basic manufacturing and job-seeking skills and – for those who complete the program – a guaranteed interview at one of six area employers, according to state and local sources.
Funded by a "Wisconsin Fast Forward" grant, the program includes free classes in basic manufacturing, safety rules, work readiness and employee skills, "industrial math" and forklift driving.
Participating employers include Barron County Cheese, Barron, Comstock Creamery, Seneca Foods, Cumberland, and Rice Lake Weighing Systems. Rusk County employers include Rockwell Automation, and Active Dogs...
...more
---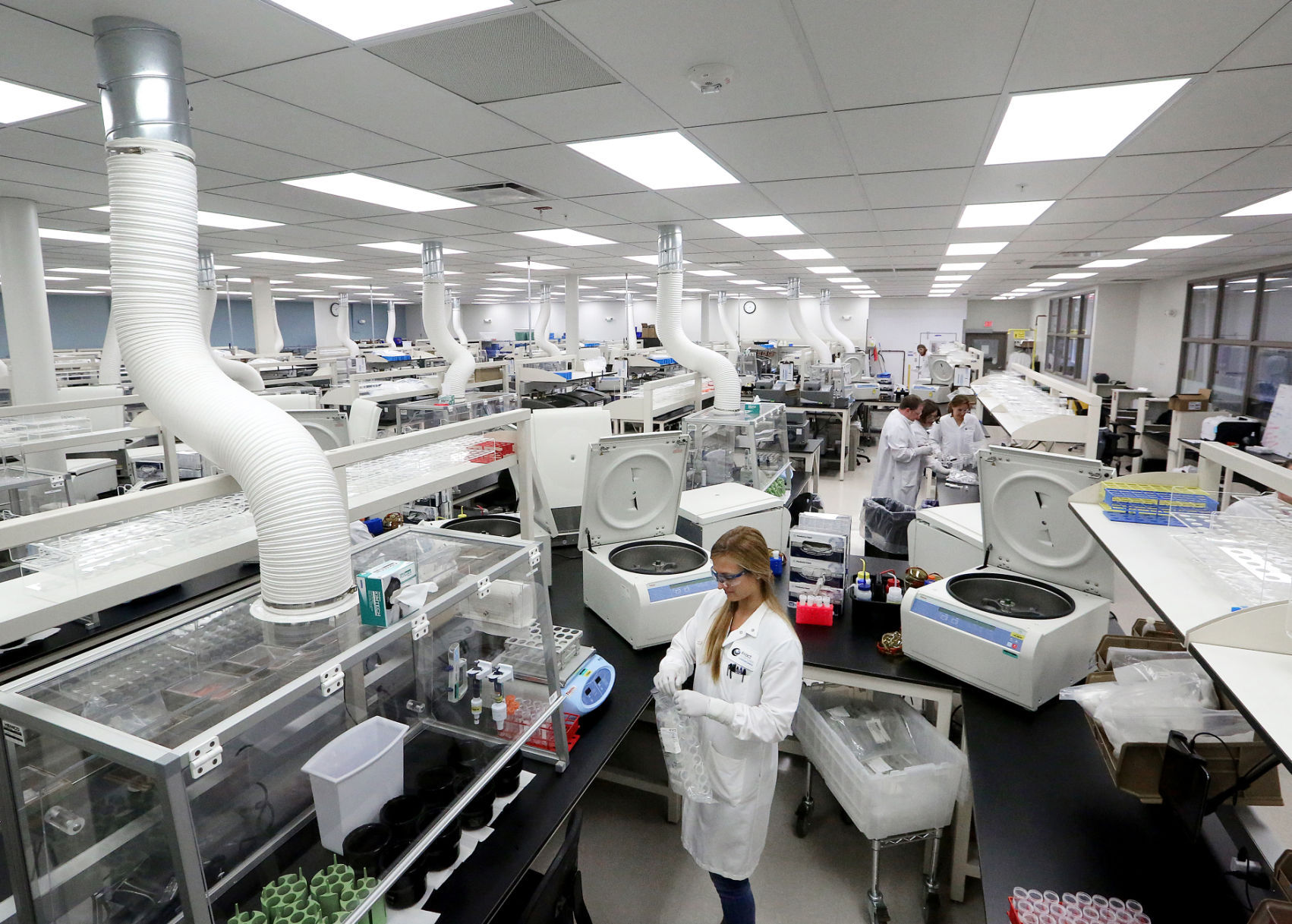 Exact Sciences Corp. said it netted about $238 million from a secondary stock sale after expenses were deducted.
The Madison company, maker of the Cologuard DNA stool test for colorectal cancer, sold 7 million additional shares of common stock at $35 each, for gross proceeds of $245 million. The sale closed on Monday. ...

...more
---
As some homeowners associations debate whether solar panels should be allowed, at a new Milwaukee-area subdivision, they will be mandatory.
Ground was broken in late May on Red Fox Crossing, a 34-home development where deed restrictions require solar installations, with the cost paid back through the mortgage.
The developers and other local experts said they don't know of any similar development in the Midwest. But the quickly dropping cost of residential solar mean such arrangements could become increasingly common, especially in places like Wisconsin that have relatively high electricity prices.
Matt Neumann, CEO of the developer

Neumann Companies

, is confident the development will sell out and that the solar installations will be a strong selling point. After incentives are figured in, the 6-8 kW arrays will add about $15,000 to the cost of each home. The 1,900- to 2,200-square-foot homes are expected to sell for $450,000 to $650,000 each...
...more
---
"Founded in 1976 by George and Candy Gialamas, The Gialamas Company specializes in Class A Commercial Real Estate. For 40 years, The Gialamas Company has brought its real estate development, brokerage, leasing and building management expertise to the City of Madison and the State of Wisconsin.
Our premier development, Old Sauk Trails Park, is one of the most prestigious business parks in Wisconsin; containing numerous office buildings supplemented by restaurants, hotels, financial institutions, a childcare facility and a walking/jogging trail system.
The Gialamas Company's fully integrated in-house staff and maintenance team, combined with our distinct knowledge and experience, ensures the highest level of service in all facets of the company. We offer an unmatched commitment to our clients. It's a relationship that begins with our first contact and continues beyond the life of the lease. Experience the Gialamas standard of service today."
...more
---
Our state spends a great deal of money on economic development. The Wisconsin Economic Development Corporation (WEDC) is responsible for overseeing much of the taxpayer money that goes to job creation.
A recently released audit by the nonpartisan Legislative Audit Bureau (LAB) found that "WEDC cannot be certain about the number of jobs actually created or retained as a result of any awards that ended."
By law, WEDC is required to report jobs created or retained. The agency meets the requirement through reports posted on its website. However, auditors found these data inaccurate....
...more

Ken Notes: We need to be just as hard on elected officials that just point fingers without offering solutions or a willingness to work on bipartisan solutions. We are viewed as a troubled state when we once led the nation...
---
A new city program aims to turn city-owned tax foreclosed homes into artistic community hubs. The program, originally introduced as a 2017 budget amendment by alderwoman Milele A. Coggs and Russell W. Stamper, II, got a thumbs up from all of the members of the city's Zoning, Neighborhoods & Development Committee Tuesday morning. The first home scheduled for conversion from city liability to neighborhood asset is one in the Bronzeville neighborhood.
Artist Vedale Hill and his family will be moving into a home at 2406 N. 4th St. Carl Quindel and his rent-to-own housing firm Strong Blocks will acquire the home for $1 from the city, invest at least $25,000 in the property and receive a no-interest, forgivable $25,000 loan from the city. Hill will lease the home from Strong Blocks and after 21 months of payments will own the property. The loan will be forgiven if Hill lives in the home for five years and provides documentation on his work of engaging the community with art....
...more

Ken Notes: I love this idea!!!!...
---
R.A. Smith National, Inc. is a leading consulting engineering firm, providing multi-disciplinary services to federal, state and local government and the land development industry nationwide.
---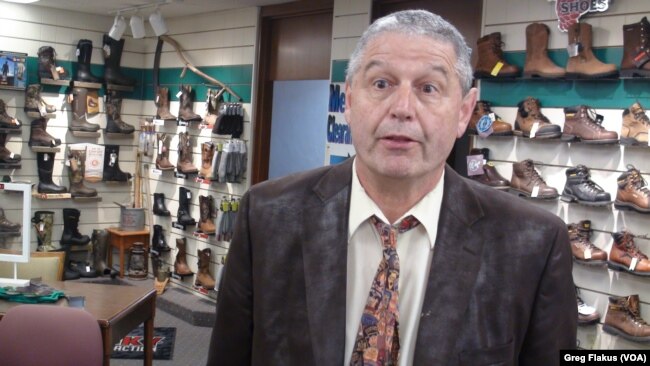 Dick Becker is hopeful about his hometown of Lancaster, in Grant County, Wisconsin.
He also feels hopeful about the United States under the leadership of Donald Trump.
"They need to give him a chance!" he said.
Becker says that most voters in Lancaster supported Trump in the 2016 elections because he promised to change the direction of the country. He adds that many people who had voted in earlier elections for President Barack Obama were dissatisfied with him.
"People I talk to did not like the way things were going," he said. "People were fed up with politics as usual and they wanted a change."...
...more

Ken Notes: He got the fed up part right... And to be honest business likes a dysfunctional government, so the next four years will be interesting...
---
A Walworth County manufacturer says it's adding about 85 technical jobs as the result of an expansion.
Wisconsin Oven Corp., based in East Troy, said Wednesday the hiring will take place over about the next 18 months.
The manufacturer of industrial ovens said the expansion includes the purchase of a vacant building in East Troy, for $1.7 million, plus $1.5 million in renovation and equipment costs...
...more
---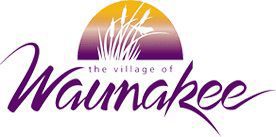 Waunakee's bid to build a $15 million library on a blighted industrial site near the village's downtown received a half-million-dollar boost on Wednesday.
The Wisconsin Economic Development Corp. is contributing $500,000 to help demolish buildings and clean up toxic mercury and polychlorinated biphenyls at the site of Waunakee Alloy Casting Corp.
By summer 2019, village officials hope a new 40,000-square-foot library will sit on the 4.5-acre property, which has been vacant since 2009.
...more
---
MADISON, Wis. (AP) — Lt. Gov. Rebecca Kleefisch is heading to Mexico for a weeklong trade mission.
Officials with the Wisconsin Economic Development Corporation say Kleefisch will leave Monday. She plans to meet with executives from Mexican companies with business ties with the United States in Monterrey and Mexico City to talk about expanding their operations in Wisconsin.
She also plans to meet with Mexico`s national water authority to promote Wisconsin`s water technology sector as well as Eduardo Presa, deputy secretary for international affairs and economic development and Jose Antonio Perez Cabrera, undersecretary of economic development for the Mexican state of Queretaro...
...more

Ken Notes: I hope she discussed our need for Hispanic labor in the dairy industry.
---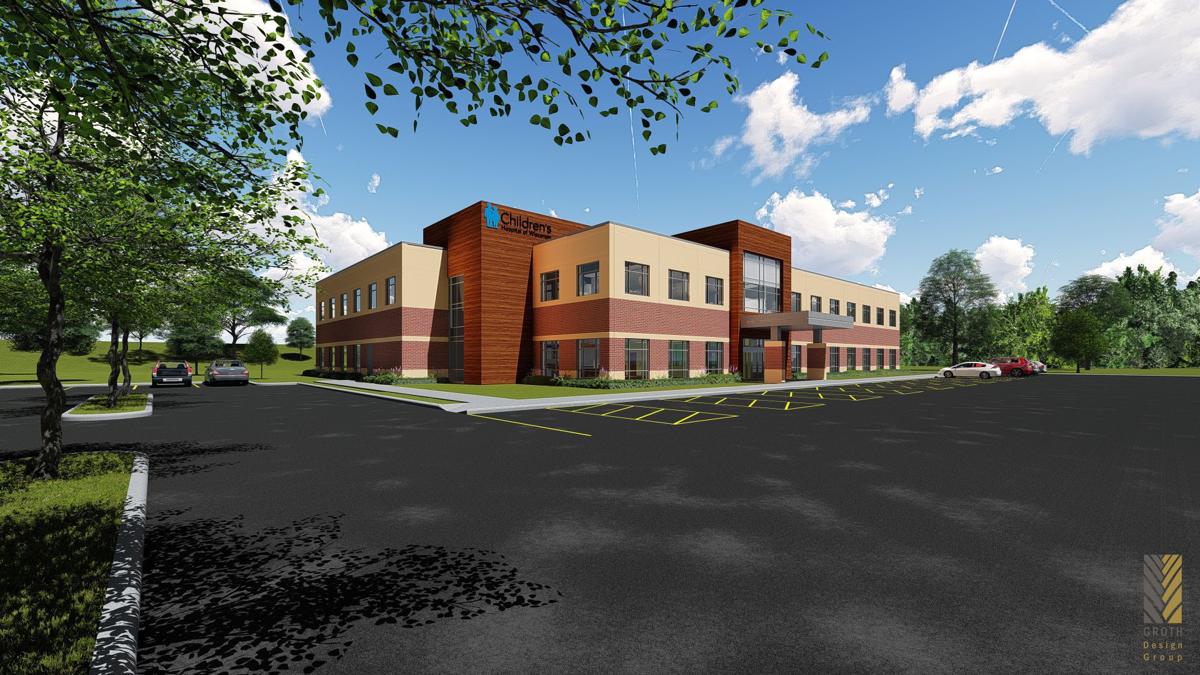 Children's Hospital of Wisconsin will construct a 30,000-square-foot facility here this year that will allow it to consolidate and expand operations in Kenosha County.
Located off Highway 50, just west of Interstate 94, the new building will allow Children's to provide additional specialty services to the Kenosha area.
The new site will consolidate three of the hospital's facilities in the area: the hospital's Kenosha pediatrics facility, 6125 Green Bay Road, the Paddock Lake primary care location, 24906 75th St., and the Kenosha Clinic, 8500 75th St.
...more
---
---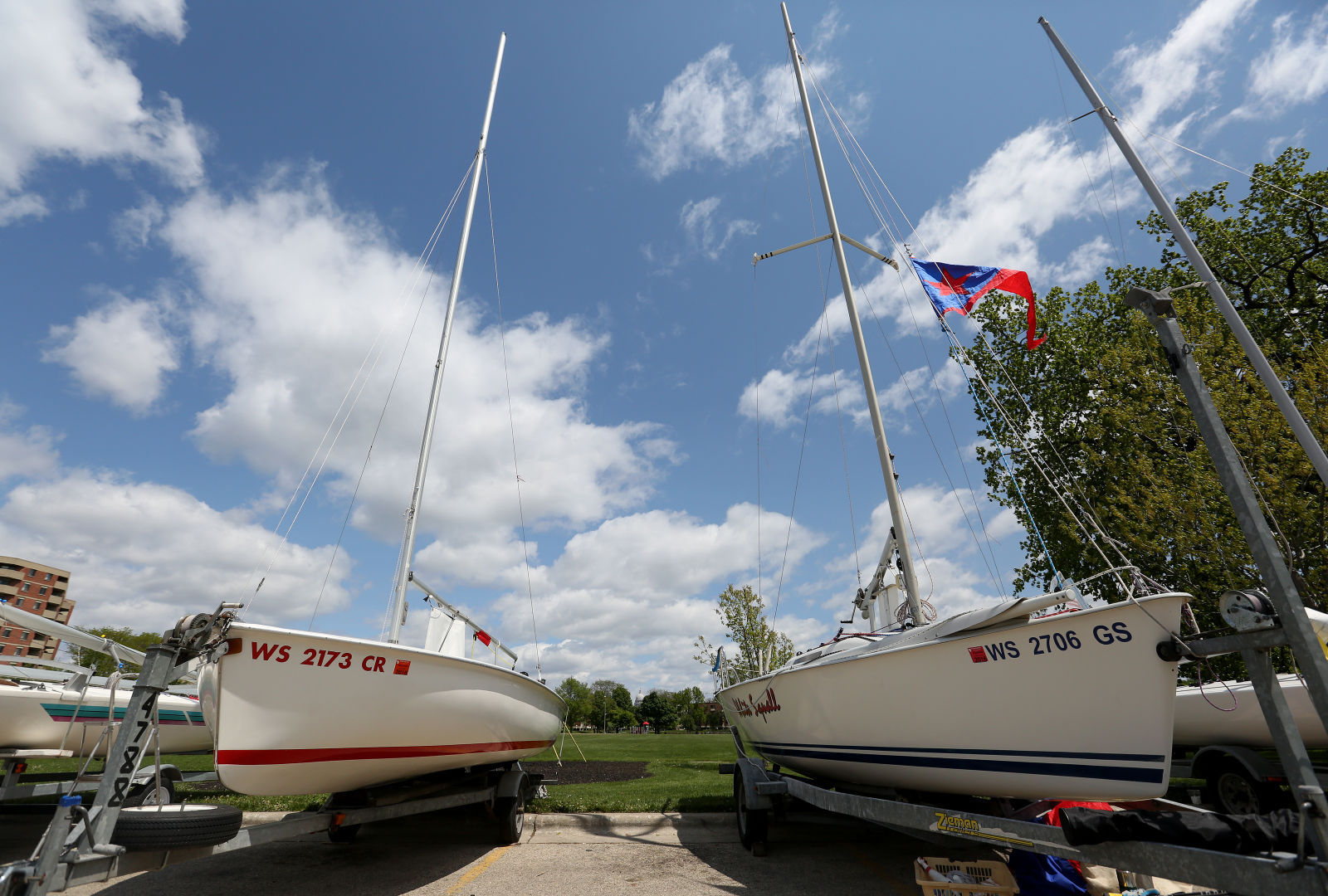 Certain readers will not be surprised, but I have no college-based training in journalism.
My college years were spent in the study of psychology, English lit and creative writing — the latter of which I guess qualifies as journalism training if, like the president, you believe we're all just making this stuff up.
But if you believe, like I do, that there are a lot of jobs out there that can be learned on the job, then all this focus on "workforce development" by industry and by industry-friendly politicians can feel like the shifting of the costs of doing business from businesses to aspiring employees and taxpayer-funded colleges.
...more

Ken Notes: Chris misses the very point he makes. Workforce development is not about the employee learning what he should learn on the job, it is about learning what to expect and what is expected from you on the job. Employers want employees read to work and ready to learn. They now get employees with misguided expectations.
---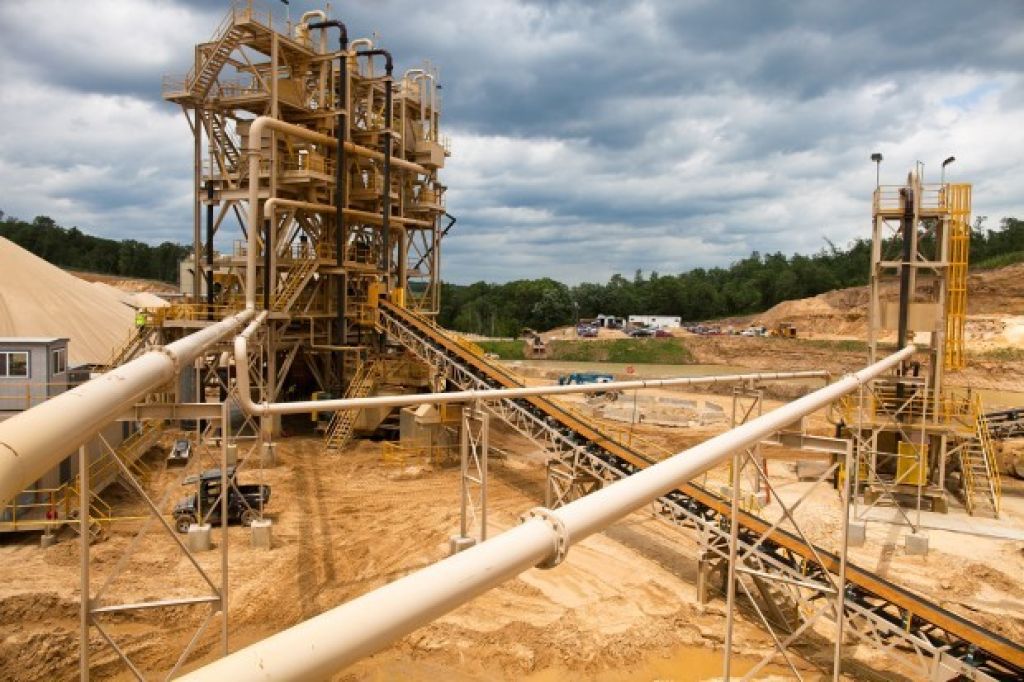 MADISON, Wis. — A divided state Supreme Court on Wednesday upheld a decision denying a permit for an Iowa-based company to open a new hydraulic fracturing sand mine in western Wisconsin.
AllEnergy Corporation and AllEnergy Silica wanted to open a 265-acre mine as part of a 550-acre project that includes a processing site in the town of Arcadia. But its application was rejected by a Trempealeau County environmental and land use committee in 2013.
The committee cited environmental and health concerns, adverse effects on the landscape and wildlife that could affect tourism and local residents, and it said the company's application was rushed and incomplete...
...more
---
WISCONSIN RAPIDS, Wis. (WSAW) --- It`s a perk for any city-- a river. In just about any city in Wisconsin, a river means tourism, industry and great views.
And in Your Town Wisconsin Rapids, they`re working to get their portion of the Wisconsin River up to Par.

"The river cuts right through the center of the city, so it creates this dynamic of east/west river," explained Wisconsin Rapids Mayor Zach Vruwink.
The city plans to increase the river`s curb appeal.
"We`re looking for ways to engage and activate those spaces so people want to come and stay along the river," he said....
...more
---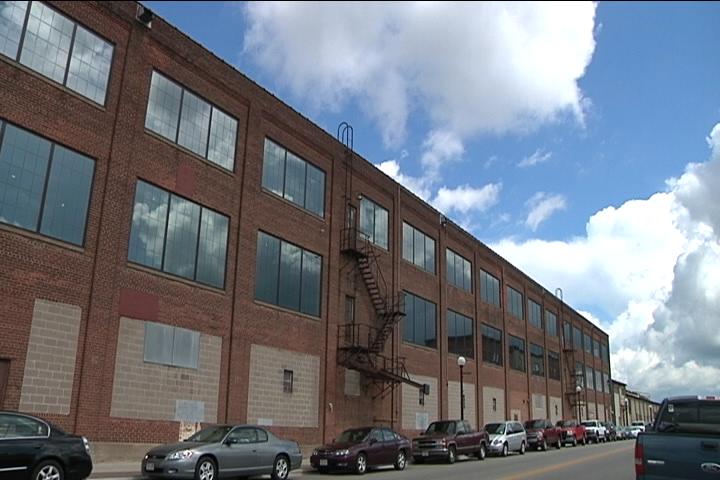 La Crosse, WI (WXOW) -
The Wisconsin Economic Development Corporation, otherwise known as WEDC, will provide a $500,000 grant to renovate an out of use factory in downtown La Crosse.
The 108-year-old La Crosse Plow building, vacant for the last 23 years, now has a chance to contribute again to the downtown area. The re-development plans include commercial, office, and retail space on the first floor as well as 60 loft-style apartments on the second and third floor.
WEDC will provide funds to help overcome financial challenges that have blocked renovations in the past. Regional Economic Development Director Jenny Kuderer spoke on where exactly the $500,000 in grant money will go.
...more
---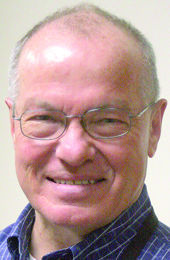 When it comes to teaching new skills to farmers, says Marty Havlovic, it's not enough to know how to plow a field or drive a tractor.
That's one reason why Havlovic and five other people – four of them from this area – are headed to Tanzania this summer.
Havlovic, who's retired as community resource development educator for the University of Wisconsin-Extension Marquette County (and who is also a Portage Common Council member), said five Extension officials and a northeast Columbia County farmer will work, in teams of two, to train officials of Tanzania's Ministry of Agriculture in the "soft skills" of showing farmers how to inaugurate agricultural operations to grow soybeans and rice for export to Asia.
...more
---
We manage your IT-- so you can focus on running your business

Know you need IT but not sure where to start? Let our technical experts designs an IT plan that works for your company. We`re your IT one stop shop.
---
Senators from rural states are criticizing President Donald Trump`s proposed budget, saying it would have "significant negative impacts" on rural America...
...more

Ken Notes: This will be interesting...
---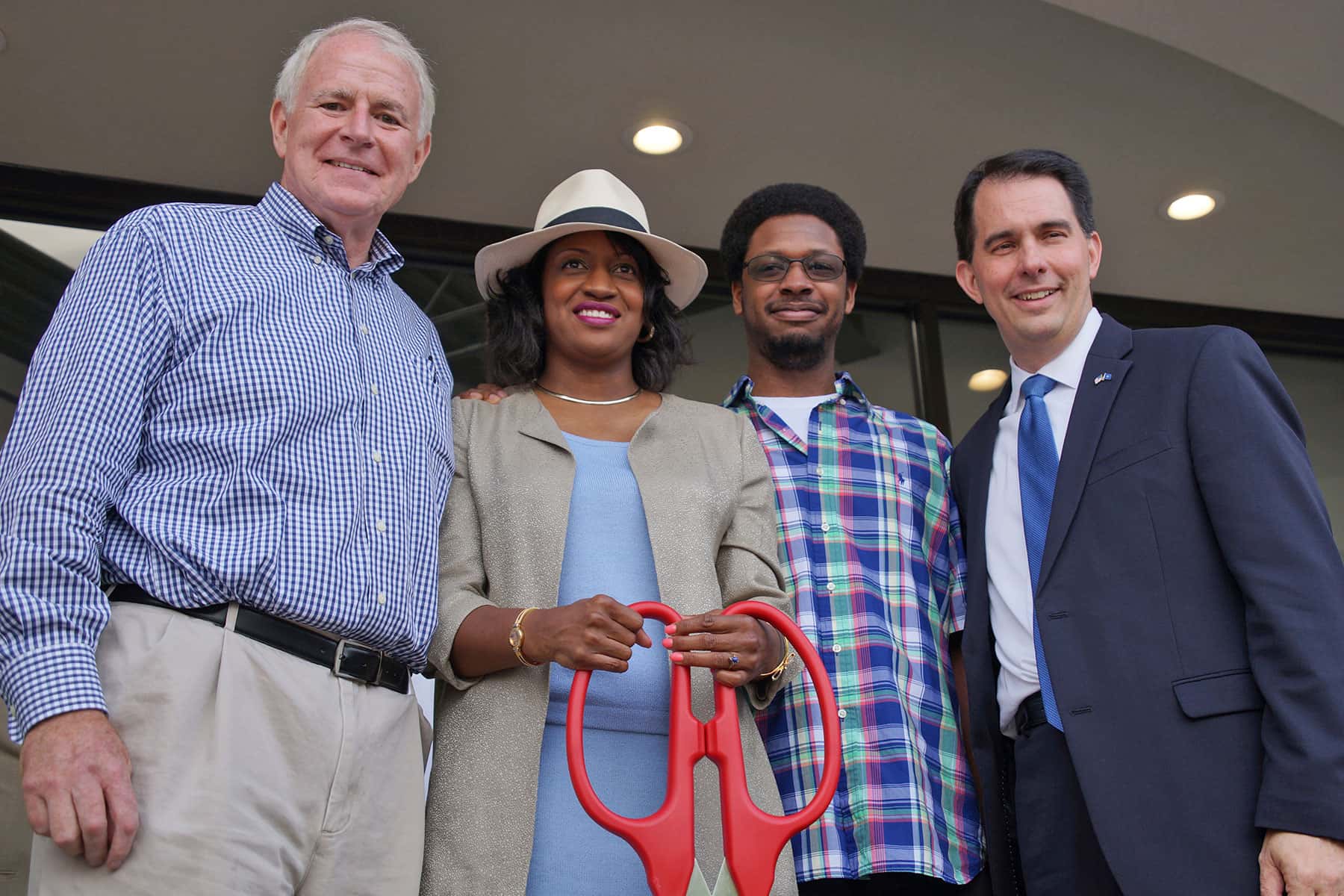 State and local officials joined community leaders and industry partners for a combined ribbon cutting and ground breaking ceremony at the Welford Sanders Historic Lofts on Juneteenth Day.
The celebration marked the opening of the renovated office space and beginning of construction for the residential portion of the project, which is located at 2821 N. 4th Street. The project is named in memory of former Martin Luther King Drive Economic Development Corporation (MLKEDC) executive director, Welford Sanders, who passed away unexpectedly in May 2015....
...more

Ken Notes: A very cool project...
---
The Sandoval County Commission created a new $3 million economic development fund this month to help recruit, retain and expand businesses in Rio Rancho and other parts of the county.
The five-member commission unanimously approved a new Economic Development Project Account on June 1, using $1.06 million in interest earned on property taxes, plus $1.9 million in accumulated earnings from excess money paid by Intel Corp. on county-backed bonds approved in 2004...
...more

Ken Notes: The funds are a good idea, but securing or buying land where you want development to occur is even better...
---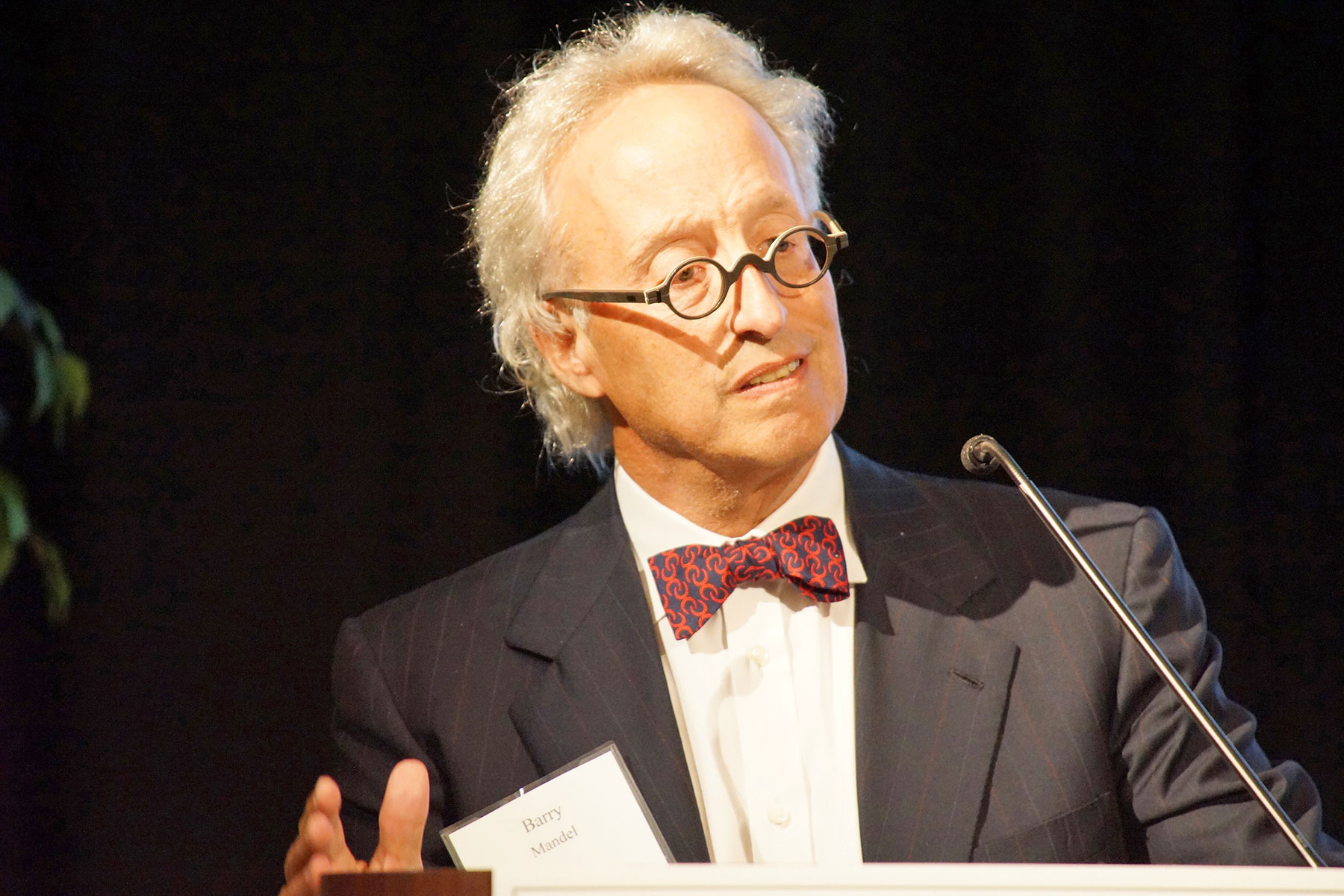 The 2016-2017 class of the Associates in Commercial Real Estate (ACRE) program graduated at a ceremony for friends and family, held at Marquette University's Alumni Memorial Union on June 13.
The ACRE Program has graduated 220 students have graduated to date, and is an industry-supported initiative that recruits and retains minorities for professional careers in the field of commercial real estate.
"It's about effecting change, and this city is at a point in its history where change can be affected. We are a minority city, a majority minority city," said Rocky Marcoux, Commissioner for the Department of City Development. "It's about time the power structure in the city, the development community in the city, the banking structure in this city, reflects the men and women that are in the city."...
...more
---
Milwaukee - 1/1/2020 Journal Sentinel business reporter Tom Daykin talks about commercial real estate and development, including stores, hotels, offices, condos, apartments and industrial buildings...
...more

Ken Notes: Tom Daykin is the source for ED news in MKE. This is a permanent link to articles in his blog which is updated daily...
---
Council To Discuss Annexing Portion Of Town Of Wilson Into City
A controversial golf course proposal for Sheboygan County moved ahead Tuesday evening as the Sheboygan Plan Commission recommended part of the town where the course would be located be annexed into the city of Sheboygan.
It`s the latest chapter in Kohler Co.`s plan to build a high-end public course on 247 acres of mostly undeveloped forest land owned by Kohler along Lake Michigan, south of Sheboygan. The property is in the Town of Wilson and includes a few acres of Kohler-Andrae State Park.
After three years of discussions with town officials, the company recently asked Sheboygan to annex the land....
...more

Ken Notes: Sheboygan will need an agreement on valuation and property taxes from the onset, but other than that it makes sense...
---
...more

Ken Notes: We need to promote the up north lifestyle and available workforce to the rest of the world. It is really a different way of life and for many it may the alternative the desire. Relaxing, outdoors, social, less stress, affordable, fun, and easy going. Talk to anyone that paints Harley-Davidson`s for a living...
---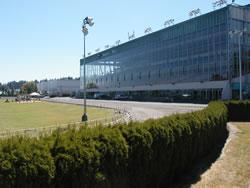 HUDSON, Wis. — An eastern Minnesota developer has big plans for a shuttered dog racing track in western Wisconsin.
The St. Croix Meadows Greyhound Racing Park in Hudson closed in 2001. The first phase of plans for the 130-acre site includes a baseball field and stadium as well as a brewery, hotel, restaurant, office and events center.
The project`s later phases would include the construction of condominiums, an indoor sports complex, stores and more offices. Plans call for the buildings to complement the walking paths and ponds of the development and are to be constructed with materials such as natural stones and bricks...
...more
---
A small city park that would help complete Milwaukee`s Historic Third Ward RiverWalk would feature a redeveloped railroad trestle.
Trestle Park would use a city-owned vacant lot at 501 E. Erie St., as well as the trestle that juts out over the Milwaukee River, under the new proposal.
The plan is to begin work creating that park this fall, with a possible completion by year`s end, according to the Department of City Development.
...more
---
The 11th annual Volk Field Small Business Conference will be held June 27-28 at Volk Field Air National Guard Base, Camp Douglas.
The first day will focus on industry and the economy, and the second day will focus on government contracting opportunities.
...more
---
Madison-based Goll Mansion LLC, which is affiliated with developer Chris Houden, who owns the 118-year-old, 9,000-square-foot mansion at 1550 N. Prospect Ave., has filed an application for a general development plan with the city of Milwaukee.
Jeff Fleming, spokesman for the Department of City Development, said Houden appears to be bringing forward the same proposal he had last year that failed to pass the Milwaukee Common Council...
...more
---
A trendy corporate headquarters setting like downtown Milwaukee might be good for recruiting young tech workers today, but Brookfield Mayor Steve Ponto contends that to keep those employees happy over the span of their lives, his upscale suburb – where Fiserv Inc. currently is located – is a better place to be...
...more
---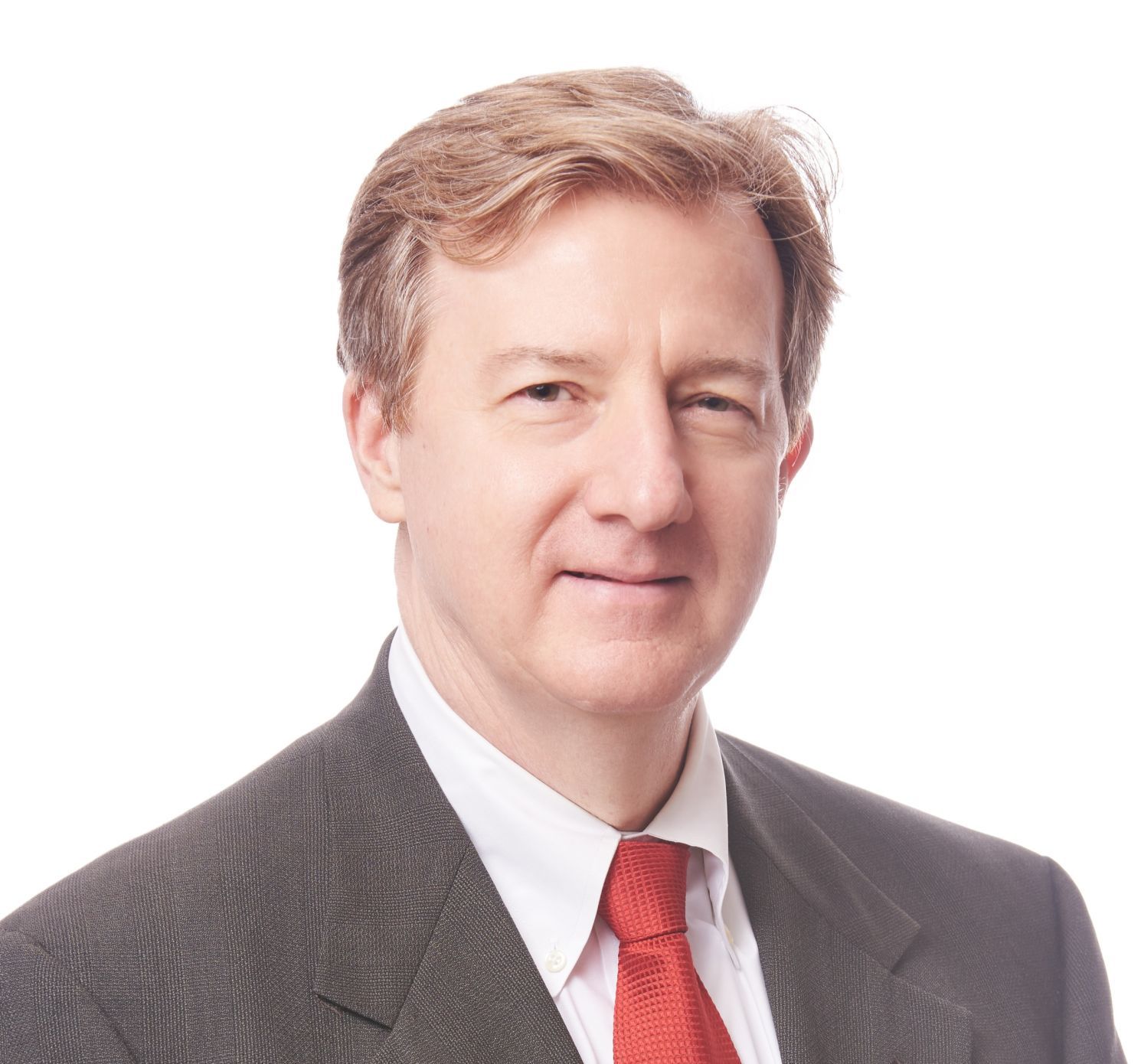 Preparing, recruiting and retaining talent was the focus of the 7 Rivers Alliance Workforce Summit Wednesday.
More than 120 business, education and community leaders attended the summit, which was held at the Days Inn on French Island. The summit focused on an update of the 7 Rivers Alliance Workforce Innovation for a Strong Economy plan, a year-long project to develop a long-term workforce development plan for the region, and issues around the talent pipeline identified so far.
The WISE plan is a $200,000 project to identify workforce development needs during the next 10 years and formulate goals and proposals to address them. The plan will focus on the availability of affordable housing, affordable childcare and transportation, along with other areas identified during site visits and listening sessions. The project has received funding from the Wisconsin Economic Development Corp. as well as the U.S. Economic Development Administration...
...more
---
WAUPACA - Brian Wagner wants the Indian Crossing Casino to rock once again.
The historic dance hall, located about 10 minutes west of town on the Chain O`Lakes, reopened with a bang Memorial Day weekend. A Saturday night BoDeans concert sold out, drawing a large happy crowd of well over 500.
That`s the way new owner Wagner wants the summers to be at the Casino, which gets its name from being a gathering place rather than a gambling hall. The Casino is one the last remaining dance halls of its type — not unlike the famous Surf Ballroom in Iowa that hosted Buddy Holly`s last show...
...more

Ken Notes: I grew up in Waupaca and this place is iconic...
---
On Tuesday, the Milton City Council approved a tax incremental finance development agreement with Backyard Properties of Rock County, LLC.
The development will take place east of State Highway 26 in the Crossroads Business Park and will be the first development in the city's newest TIF district (TIF 9).
As part of the agreement, the city is offering Backyard Properties $450,000, to be paid over a 5-year period. The incentive is contingent upon Backyard Properties constructing a 59,000-square-foot facility in the Crossroads Business Park with a guaranteed assessed value of $1.77 million. The facility will house Diamond Assets, an asset management firm specializing in Apple products.
...more
---
A planned conversion of the historic Blommer building, on Milwaukee`s north side, into apartments might be getting city financing help.
A new tax incremental financing district, covering the development site, will undergo its first public hearing next week.
That TIF district would cover the former Blommer Ice Cream Co. building, 1500-1504 W. North Ave., and a parking lot west of that building...
...more
---
The development of a Woodman`s Food Market on 74 acres at a busy Lakemoor intersection took a big step forward this week, village officials say.
In a single, lengthy motion, the village`s planning and zoning commission Tuesday set the framework for what is known as Lakemoor Commons Center at the southwest corner of routes 12 and 120...
...more
---
A 64-unit apartment development and an African-American cultural and education center, both proposed for Milwaukee`s north side, are being recommended for approval by the Plan Commission.
The $13 million affordable apartment development is planned for the former Blommer Ice Cream Co. building, 1500-1504 W. North Ave., and at a parking lot west of that building.
Chicago-based Evergreen Real Estate Group and Milwaukee-based Legacy Midwest Renewal Corp. plan to convert the three-story Blommer building, built in 1928 and now used for storage, into 36 apartments....
...more
---
Our Current Publications:
...more
---
FINANCING & GRANTS
Brownfield Grants: Grants to local governments, businesses, non-profits and individuals for developing commercial and industrial sites that have been adversely affected by environmental contamination.
Brownfield Site Assessment Grant: Grant funds to approved projects to assist local governments with conducting initial environmental assessment and demolition activities on an eligible abandoned, idle or underutilized industrial or commercial site.
Business Opportunity Loan Fund: Financing options ranging from loans to loan guaranties for businesses making investments to expand in or relocate to Wisconsin.
Capacity Building Grants: Grants to assist local and regional economic development groups to create an advanced economic development network within Wisconsin.
Capital Catalyst: Matching grants to seed funds managed by local communities and other eligible entities to provide capital to high-growth startups and emerging growth companies.
Community Development Investment Grant: Financial support for shovel-ready projects with particular emphasis on downtown community driven efforts that deliver significant, measurable benefits in job opportunities, property values, and/or leveraged investment by local and private partners.
Global Business Development Grants: Grant funding to support the growth and expansion of exports by Wisconsin companies.
Idle Industrial Sites Redevelopment: Highly competitive program offering grants to Wisconsin communities for the implementation of redevelopment plans for large industrial sites that have been idle, abandoned or underutilized for at least five years.
Industrial Revenue Bonds: A unique type of revenue bond organized and issued by a state or local government, the proceeds of which are directed to a private, for-profit business.
Seed Accelerator: Provides grants to eligible communities and other organizations to support a pre-seed business model program that incorporates training, mentoring and financial assistance to entrepreneurs in their area. Grant funds may be used as seed capital for companies in the accelerator, as well as for costs associated with initiating the accelerator program.
Special Project Loan Fund: Loans or loan guarantees to eligible companies preparing for future growth; diversifying operations, markets or product lines to increase competitiveness; or preparing a project site for future commercial development.
Technology Development Loans: Flexible lending program designed to assist high-tech startup and emerging growth companies in financing the development and launch of innovative products and services.
TAX INCENTIVES
Business Development Tax Credit: Provides refundable income tax credits that can be earned based on jobs, capital investment, training and the location or retention of corporate headquarters.
Capital Gains Investment Incentives: Capital gains on funds invested in qualified Wisconsin businesses are completely exempt from the capital gains tax after the investment has been held for five years. Capital gains on existing investments which are sold in order to generate funds for investments in qualified Wisconsin businesses are deferred so that they are not taxed at the time they are invested in the Wisconsin businesses.
Development Opportunity Zones: Non-refundable tax credits for new and expanding businesses in the cities of Beloit, Janesville and Kenosha to assist with capital investment and the creation and retention of new, full-time jobs.
Enterprise Zone Tax Credit: Refundable tax credits for new and expanding businesses that can be earned based on job creation, job retention, training, investment and Wisconsin supply chain expenditures.
Historic Preservation Tax Credit: State income tax credit for 20% of the qualified rehabilitation expenditures for eligible buildings.
Job Creation Deduction: Companies can take an exclusion from income if they create jobs in Wisconsin of $4,000 per employee for small businesses and $2,000 per employee for larger businesses.
Manufacturing & Agriculture Credit: Available to individuals and entities for taxable years that begin on or after January 1, 2013, for manufacturing and agricultural activities in Wisconsin. The credit is a percentage of "eligible qualified production activities income." The credit is calculated by multiplying eligible qualified production activities income by one of the following percentages.
For taxable years beginning after December 31, 2012, and before January1, 2014, 1.875%
For taxable years beginning after December 31, 2013, and before January 1, 2015, 3.75%
For taxable years beginning after December 31, 2014, and before January1, 2016, 5.526%
For taxable years beginning after December 31, 2015, 7.5%
For individuals, the credit is limited to the amount of income tax paid on the income from which the credit is based. For a corporation, eligible qualified production activities income is the lesser of:
eligible qualified production activities income,
income apportioned to

Wisconsin

, or
income taxable to

Wisconsin

as determined by combined reporting law, if the corporation is a member of a

Wisconsin

combined group
Property Tax Exemptions: Machinery and equipment used in manufacturing is exempt from personal property taxes. Manufacturer and merchant inventories are exempt from personal property taxes. Certain waste treatment facilities owned by utilities, manufacturers, and commercial businesses used for the treatment of industrial waste materials are exempt from general property taxes.
Qualified New Business Venture (QNBV) Program: Helps drive investment to innovate early-stage Wisconsin companies by allowing investors to claim a 25% tax credit on the amount they invest into a QNBV-certified business.
Research and Development Tax Credit: An R&D credit is available to corporations, sole proprietorships and pass-through entities equal to 5% (10% in some cases) of the excess of qualified research expenses for the current year over a base amount.
Sales Tax Exemptions: Wisconsin sales tax does not have to be paid on the following:
Machinery and equipment used by a manufacturer in producing tangible personal property.
Tangible personal property that becomes an ingredient or component of another product in the manufacturing process.
Tangible personal property that is consumed or loses its identity in the process of manufacturing tangible personal property.
Machinery, equipment and tangible personal property used in research by companies that are engaged in manufacturing or biotechnology.
Fuel and electricity used in manufacturing.
WORKFORCE DEVELOPMENT
Apprenticeship Completion Award Program: Offers employers, adult apprentices and sponsors a 25% reimbursement (up to $1,000) for instruction costs, including tuition, books, materials and other course fees.
ExporTech: Export acceleration program to help Wisconsin companies expand their global market reach through targeted export strategy development and execution.
Industry Development: WEDC's Division of Business and Industry Development delivers customized solutions—technical and financial—to established business associations, consortia and industry cluster organizations in order to create favorable conditions for expanding existing Wisconsin industries and attracting new companies to priority industry sectors in Wisconsin. The division also supports minority business development by working with and providing resources for revolving loan funds and technical assistance to minority business development groups.
Veteran Grant Program: Offers employers a state grant of up to $10,000 over four years for hiring and retaining eligible veterans.
Wisconsin Fast Forward: Makes $15 million in grants available to employers to develop and implement innovative and collaborative customized training solutions for skilled workers.
...more

Ken Notes: I ran across this and thought I would add links as time permits. Hope it helps...
---
---
Notes from Ken Harwood Editor WDNews and WisconsinDevelopment.com.
For several years I have suggested that WEDC create a database that lists all their loans, grants and other incentives and the current status of these investments. Now they do. Created for a
report
they recently issued, the
data base
is available online or as a
spreadsheet
.
If you are a business or ED professional, study the list an a resource of what type of assistance may be available. Make sure you have your local ED professional and representatives from WEDC as well as other agencies that may have available funds in the loop as you plan your expansion.
I will continue to advocate for a new jobs based tax credit to level the playing field and streamline the process, but do applaud the efforts of WEDC. I hope local media reports on this data base as well as the report and available options for new and growing businesses...
The Report is here...
All info is here...
http://inwisconsin.com/inside-wedc/core-strategies/operational-and-fiscal-excellence#programoutcomes
...more

Ken Notes: I will keep this article as a permanent link in WDN.
Start Week: 21 - Query String:SELECT * FROM wdn WHERE `issue` > 21 and volume = 5 OR `issue` > 90 ORDER BY sortorder