---
Online at
WisconsinDevelopment.com
(4 weeks of articles) - Searchable at
Search WDN
-
WDN Tool Box
, Links you can use everyday to help you and Wisconsin grow! Edited and published by
Ken Harwood @ LinkedIn.
Click Here To Subscribe or add Friends and Colleagues... Available free from our SPONSORS... Why I publish WDN... WDGreen Environmental News From a Business Perspective!

Ken Harwood
Advocating for Wisconsin
Ken [at] KenHarwood.com
608.334.2174
...more

Ken Notes: "Ken Notes" may be reprinted in context without permission. Attribution should be Ken Harwood, Editor Wisconsin Development News or Ken Harwood Advocate for Wisconsin.
---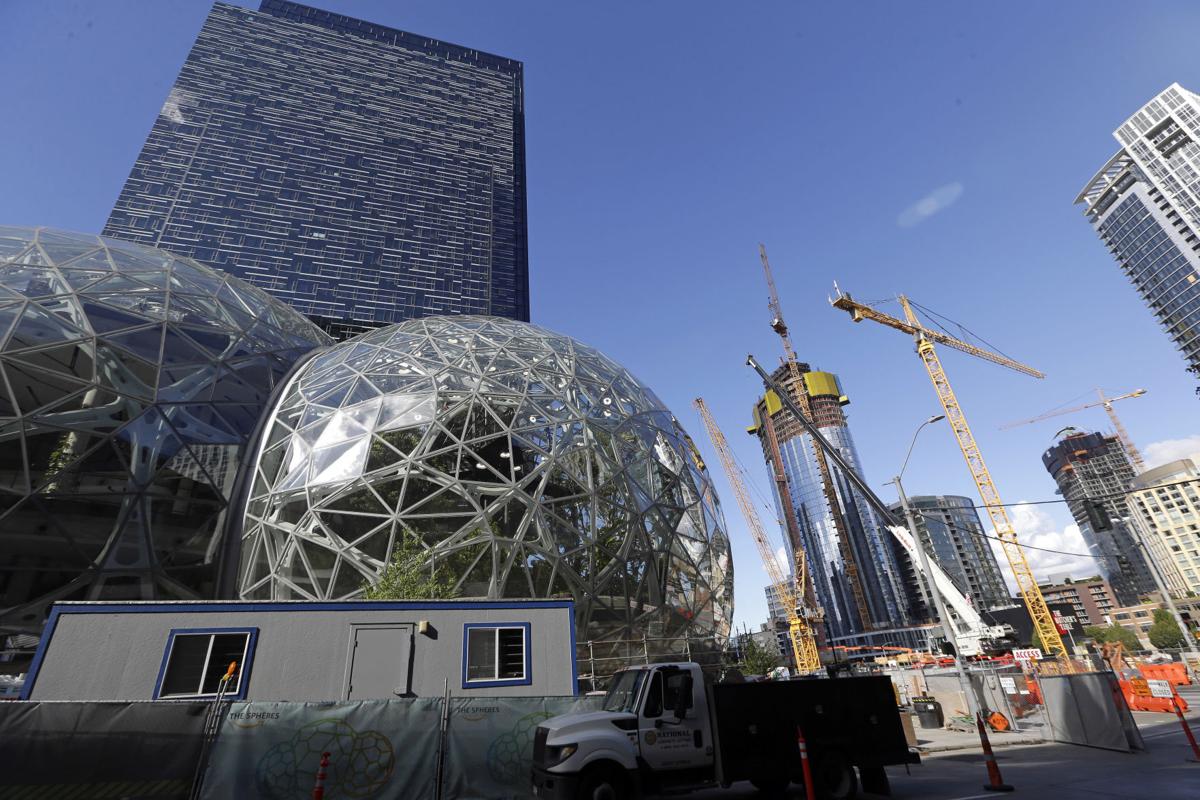 Dane County is vying for a chance to house Amazon`s second headquarters — one of more than 100 communities across the U.S. hoping to land the online retail giant and its promise of 50,000 high-tech jobs.
The Madison Region Economic Partnership (MadREP) submitted a 180-page application Wednesday afternoon, MadREP president Paul Jadin said, and the theme of the pitch is: "We are a younger version of Seattle and Amazon can grow with us."
The proposal does not offer one big swath of land but rather, a combination of five locations in the Madison area.
...more

Ken Notes: I would love to see Madison just pitch this as the right place for this office, rather that making it all about money and incentives. We could work on airlines to the destinations they need, transit in the region, a great UW partnership, and arts, food, and entertainment that would cater to the needs of the Amazon employees. Again Amazon can be a we are are also here or they can be a we are Madison. Paul use the press attention to talk to other businesses as well...
---
Cities and states across the country leaped to their feet when e-commerce giant Amazon (AMZN) announced it was looking for a second location.
The online retailer wasn`t shy in describing exactly what it wanted. And what that is, in case anyone was wondering, is incentives. "[T]his is a competitive project," the company said in its formal request for proposals, and "Amazon welcomes the opportunity to engage with you in the creation of an incentive package, real estate opportunities, and cost structure to encourage the company`s location of the project in your state/province."....
ALSO:
...more

Ken Notes: Question: Should Wisconsin join the amazon bidding war??

Answer: Yes, but not for the reasons you think!

I think Wisconsin should use Amazon as a way to suggest that we will help ANY company wanting to locate or grow in Wisconsin. We should offer Amazon and anyone else the following:


A 2K for 10 years income tax credit for each new employee the company hires.


A 10% upfront investment in new or expanded infrastructure development paid back via property tax contingent on a development agreement guaranteeing property value and conformance with the communities or regions goals. (call it TIF 2.0).


A partnership with the UW System, WI Tech College System, and Local High Schools to assist in job training, apprenticeship, employee retention and continuing education.


A LOCAL liaison/economic development professional working directly with WEDC, local government, the State and Federal programs to help the new company in any way he or she can.

We may not get Amazon but we would get a lot of new growth and respect. Please share this...


---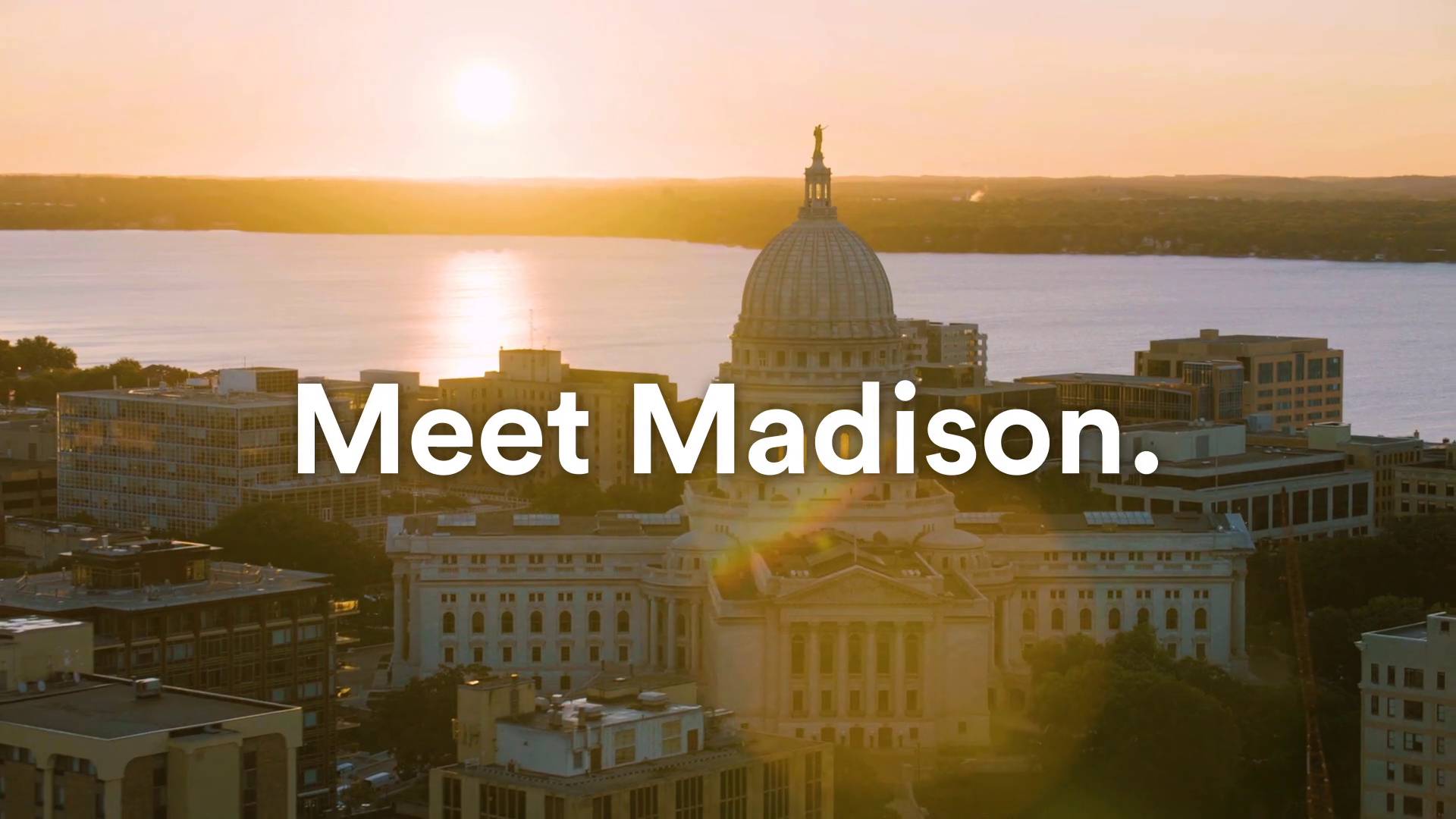 A new video aimed at recruiting people to come to Madison to work and live wowed the crowd at the Greater Madison Chamber of Commerce's annual dinner Wednesday night.
The 56-second video is a 360-degree view of the city, from the lakes and from the air, showcasing Madison as a place of innovation, activity and beauty.
"Meet Madison," it begins, inviting "seekers," "wayfarers," and the "restless who thirst for something new" and shows scenes of the science, art, nature, food and culture found here....
It is accessible at madi.sn
...more

Ken Notes: Madison is the Next Big Thing, The Madison Region is the next HUGE thing.
---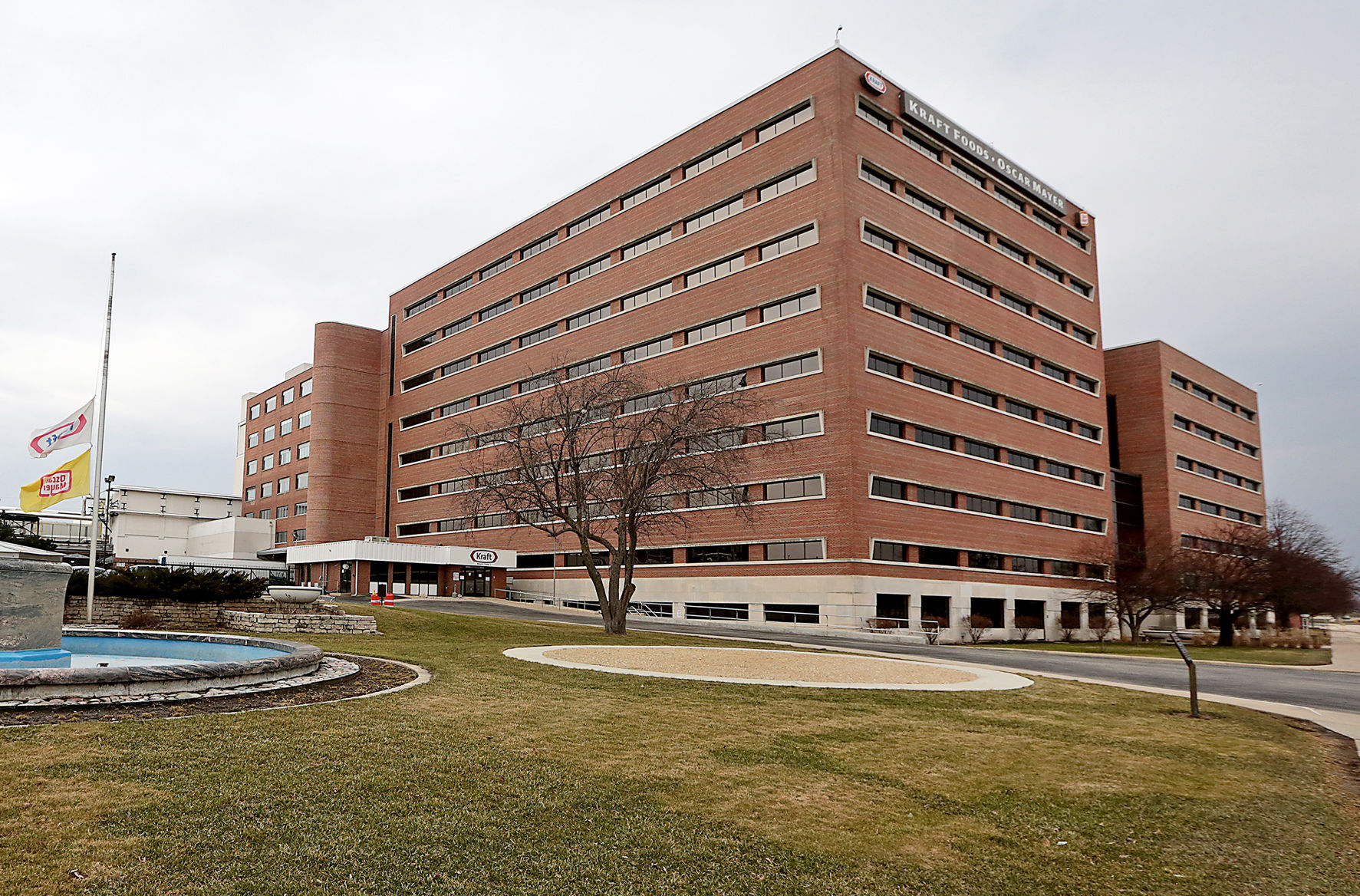 Reich Brothers Holdings, a company that buys shuttered factories and sells their assets, says it has agreed to purchase the former Oscar Mayer headquarters and hopes to bring manufacturing back to the East Side site.
The transaction is expected to close at the end of October, said co-CEO Adam Reich.
"We firmly believe anything we do with the property should be in concert with local and state officials, with the infrastructure, the economy and with the job base," Reich told the Wisconsin State Journal. "We are looking to do something that's going to attract jobs."...
...more

Ken Notes: This is a great property. Good bones, rail, industrial, office, I hope RBH has big ideas to go with a big property. I hope the Ruedebuschs can team up with them as the have some nice property in the area as well.
---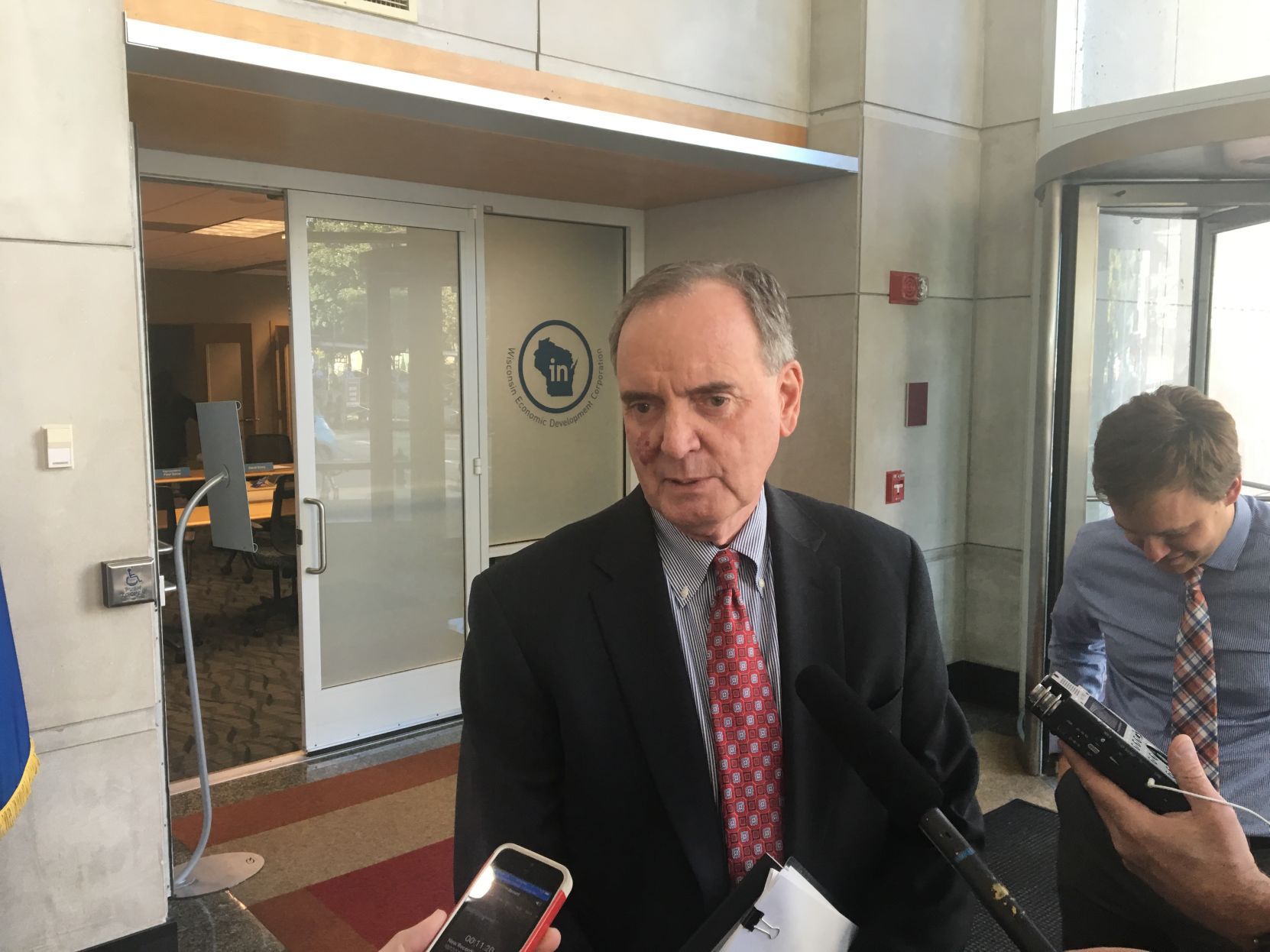 The Wisconsin Economic Development Corp. delayed a vote on a nearly $3 billion incentive package for Taiwanese manufacturer Foxconn until November after an unspecified problem was discovered with the deal board members were set to vote on Tuesday...
...more

Ken Notes: Getting this right will be huge... I hope the development agreement and tax deals are public documents... At this point WEDC CEO Mark Hogan is saying the right things I want to see this in the dirt, but want to make sure the numbers work.

If the project derails I hope our immediate response is a global set of incentives available to all new and growing companies providing jobs in Wisconsin. Offer the programs to Amazon so it gets national attention with the proviso that the same terms are available to ANY Company coming to Wisconsin!
---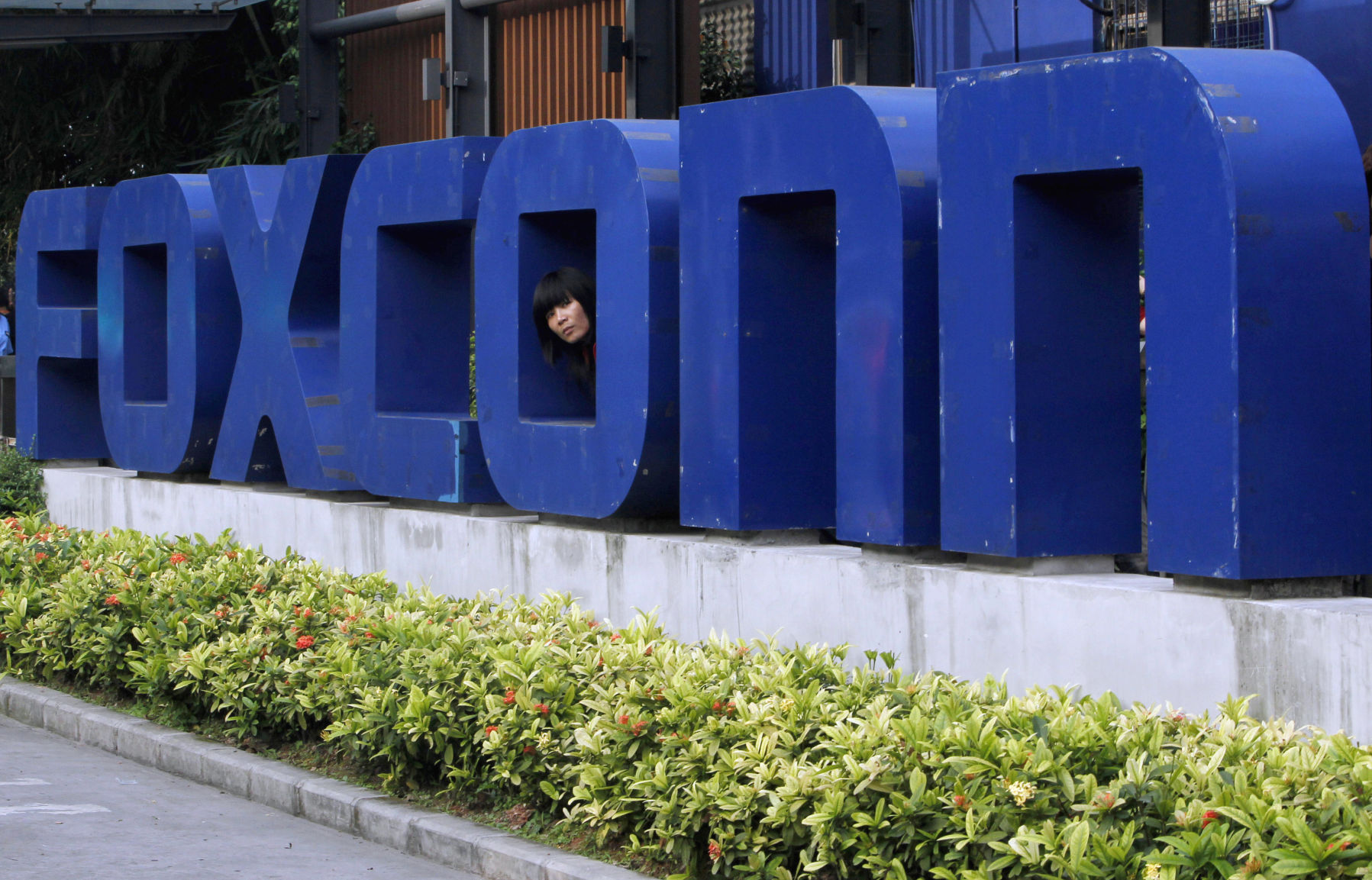 Taiwanese electronics giant Foxconn plans to build an LCD panel manufacturing facility in the southeastern Wisconsin village of Mount Pleasant, local officials announced Wednesday.
The announcement comes just a few weeks after Gov. Scott Walker signed into law a $3 billion incentive package for the company, on track to be the largest subsidy to a foreign company in U.S. history.
Foxonn, which first announced its intent to locate a plant in Wisconsin in July, will receive environmental exemptions and tax breaks tied to capital investment, employment and construction materials, in exchange for building a $10 billion LCD manufacturing facility. The company has pledged to create between 3,000 and 13,000 jobs with an average salary of $53,875 plus benefits...
...more
---

A free Wednesday night event offering a "taste" of the long-promised Madison Public Market raises a question: Where are we on this Public Market thing?
The event at 945 E. Washington Ave. will feature music, kids activities, storytelling, a "mini dance party" and free samples from over 15 vendors from 5 p.m. to 8 p.m. It offers a chance to meet potential merchants of the market and witness the variety cultures and communities the market hopes to encompass.
But before construction of the market can begin, it needs to secure funding. Read on to find out how the market will be financed and where fundraising stands today...
...more

Ken Notes: A great market is the perfect public private partnership. The public sector needs to learn from the private sector here. To have a successful project you need anchors or revenue generators from the day you open. Our public market needs a restaurant, beer and cheese shop, deli, and other businesses that will pay market rates and make money on day one, this will keep the project afloat while the other small businesses fill in to make it a truly public market.
---
RACINE, Wis. (AP) — The municipalities where Foxconn Technology Group plans to build a massive manufacturing plant in southeast Wisconsin are providing $764 million to help complete the project.
The Journal Sentinel reports that officials in Mount Pleasant and Racine County say their contribution will be repaid through taxes generated by the project and no taxes will be raised...
...more

Ken Notes: I would love to see the development agreement on this one.
---

As an affiliate of McMahon Associates, Inc., IPR provides Public/Private Partnership (P3) opportunities for a vast array of projects in small to medium-sized communities, as well as offering Municipal Administrator Services to local governments on an as-needed basis.
---
Gov. Scott Walker`s deputy chief of staff is taking on a new job created under the same law that makes up to $3 billion available for electronics manufacturer Foxconn Technology Group.
Walker announced Monday that Matt Moroney will be leaving his position in the governor`s office to serve as the state`s liaison for the Foxconn project. He will work in the state Department of Administration....
...more

Ken Notes: A great idea. I would also suggest that any expanding or new business in the state should have access to an advocate or liaison to guide them through the process and help them find the investment, land, and employees they need to thrive...
---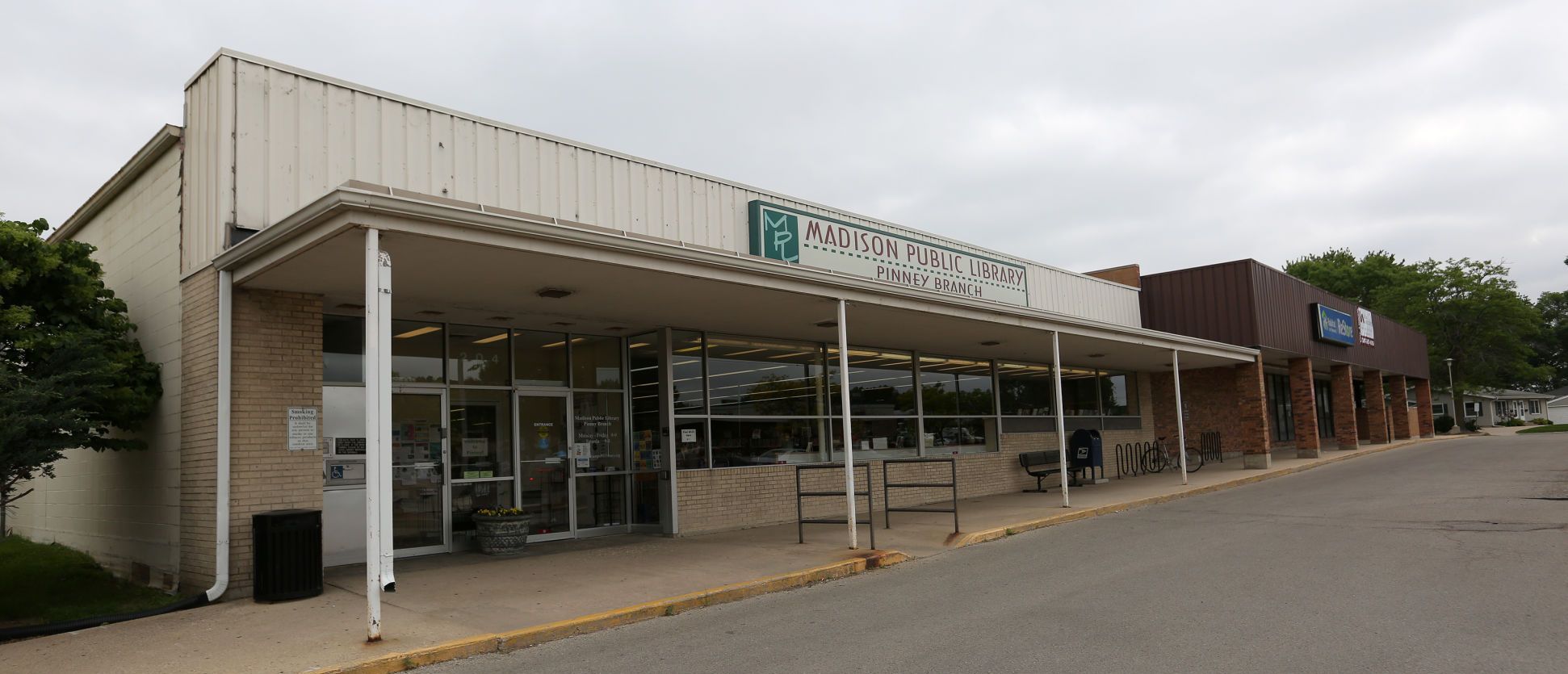 Seeking new momentum on affordable housing, Madison may deliver $3 million to a big new project and recommit millions to others that failed to secure critical federal tax credits earlier this year.
The roughly $7.8 million in investments, which would help create 109 affordable units in the new project and recommit to an additional 177 low-cost units in the others, continue a city initiative aimed at creating 1,000 affordable units, including 250 for the homeless, over five years...
...more

Ken Notes: We need a diverse stock from micro to affordable. We also need to make the affordable to the most needy not the least objectionable. We also need to develop a pride of ownership so the units are maintained.
---
The center, located off of East Washington Ave. near Blair St. in Madison, is a partnership between the city of Madison, Dane County, the United Way and Catholic Charities of Madison.
The Catholic Charities of Madison will be in charge of the day-to-day operations of the center. President and CEO Jackson Fonder says the center will help men, women, and children who are experiencing homelessness in Dane County.
He estimates the center will help over 150 people each day. The center will help with basic needs, such as access to laundry, showers and computers, as well as be a place for people to connect with other social services agencies who have offices at The Beacon...
...more
---
State Claims The Company Failed To Make Loan Payments
The Wisconsin Economic Development Corporation is pursuing legal action against an aircraft company that once planned to build a plane manufacturing facility in Superior. The state claims the company hasn't made loan payments in almost a year.
WEDC awarded Kestrel Aircraft Company millions of dollars in loans five years ago with the hopes of creating 600 jobs in Superior. The jobs haven't materialized, and the company defaulted on its loans earlier this year....
Other Info
Kestrel K-350 POC
Role single engine turboprop
Manufacturer Kestrel Aircraft/One Aviation
First flight 29 July 2006
Number built 1 proof-of-concept
Unit cost USD$3.2 million (projected)

...more

Ken Notes: Ouch, this one will bite us in the... This is why we should restructure our loan/grant programs to a new jobs based tax credit. If there is not enough corporate profit the credits could be sold to other companies to generate revenue.

In my program we would have offered a 12 million dollar corporate tax rebate over ten years based on 600 jobs, a bank would have lent the "up front" cash, in this case since no jobs were created we are off the hook with no need for clawbacks or legal action.

Kestrel is now ONE Aviation Corporation which builds and sell other models but the Kestrel has yet to be built, my guess is that ONE is not on the hook for the Kestral loan...
---
TitletownTech will bring world-class digital innovations and expertise to Green Bay
The Green Bay Packers and Microsoft Corp. today announced the launch of TitletownTech, a one-of-a kind partnership between the two organizations aimed at boosting economic expansion in Wisconsin's Fox River Valley and beyond by bringing world-class digital innovations and expertise to Green Bay. Operating from a state-of-the-art work space in the Titletown development next to Lambeau Field, TitletownTech will help the region's emerging and existing businesses define and build new digital products, transform their operations through technology, and, in some cases, provide capital to launch new ventures...
...more

Ken Notes: Thumbs up... WAY UP...
---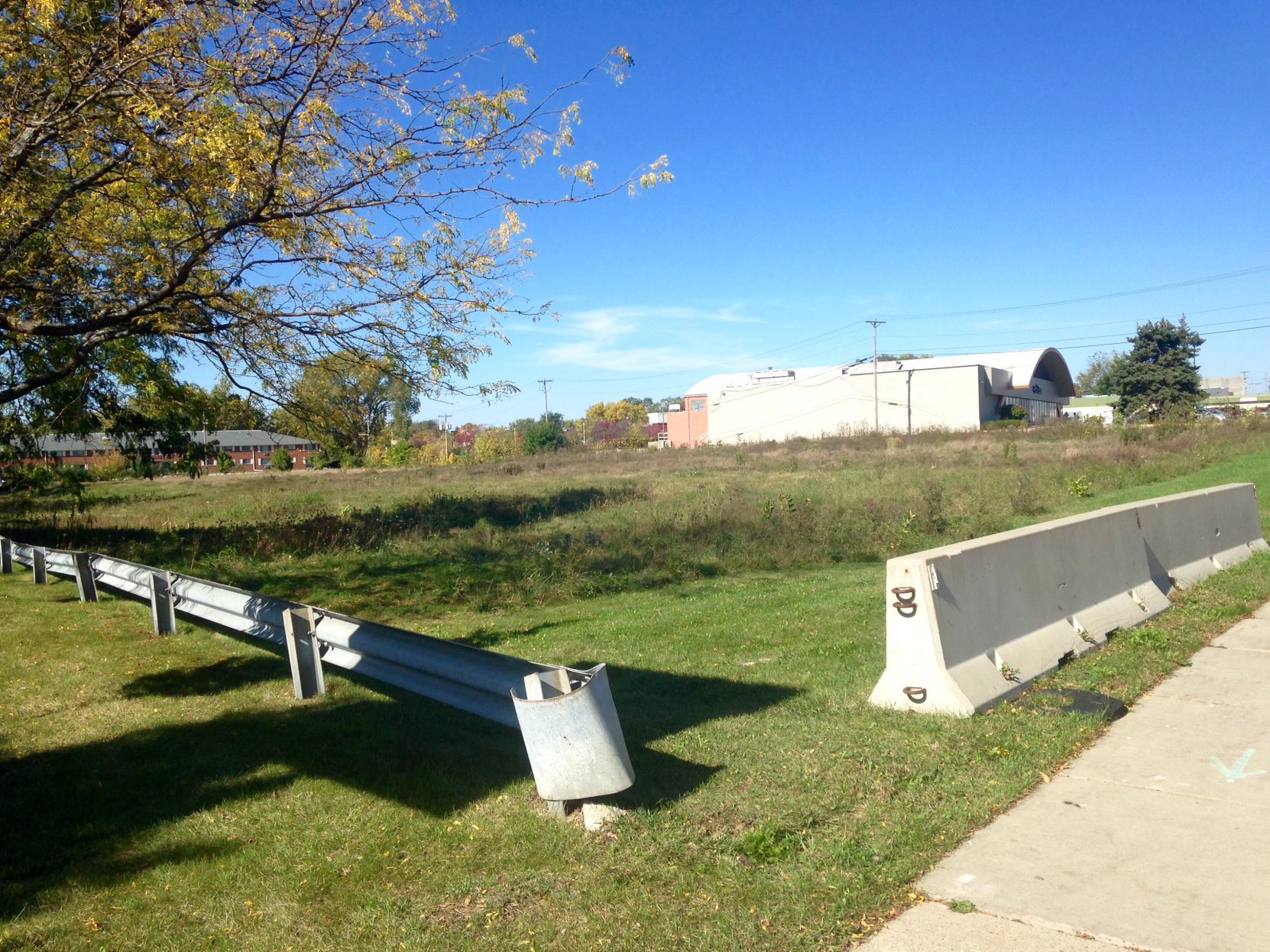 After sitting vacant for several years, the former Truman Olson United States Army Reserve Center property on South Park Street could become the nexus of comprehensive reinvestment in the south side, if some Madison officials have their way.
The city bought the property for an estimated $1.1 million from the Defense Department in 2012 and is seeking project proposals from the property's adjacent neighbors, which include Wingra Building Group, Shenandoah Apartment LLC, Welton Family LTP and Midwest Real Estate Properties.
Ald. Sara Eskrich, District 13, said the city was waiting for the neighboring property owners to be ready for reinvestment. Now that some of the owners have expressed interest in redeveloping, Eskrich said, the city is poised to fulfill goals laid out in the neighborhood plan called Wingra BUILD.
...more
---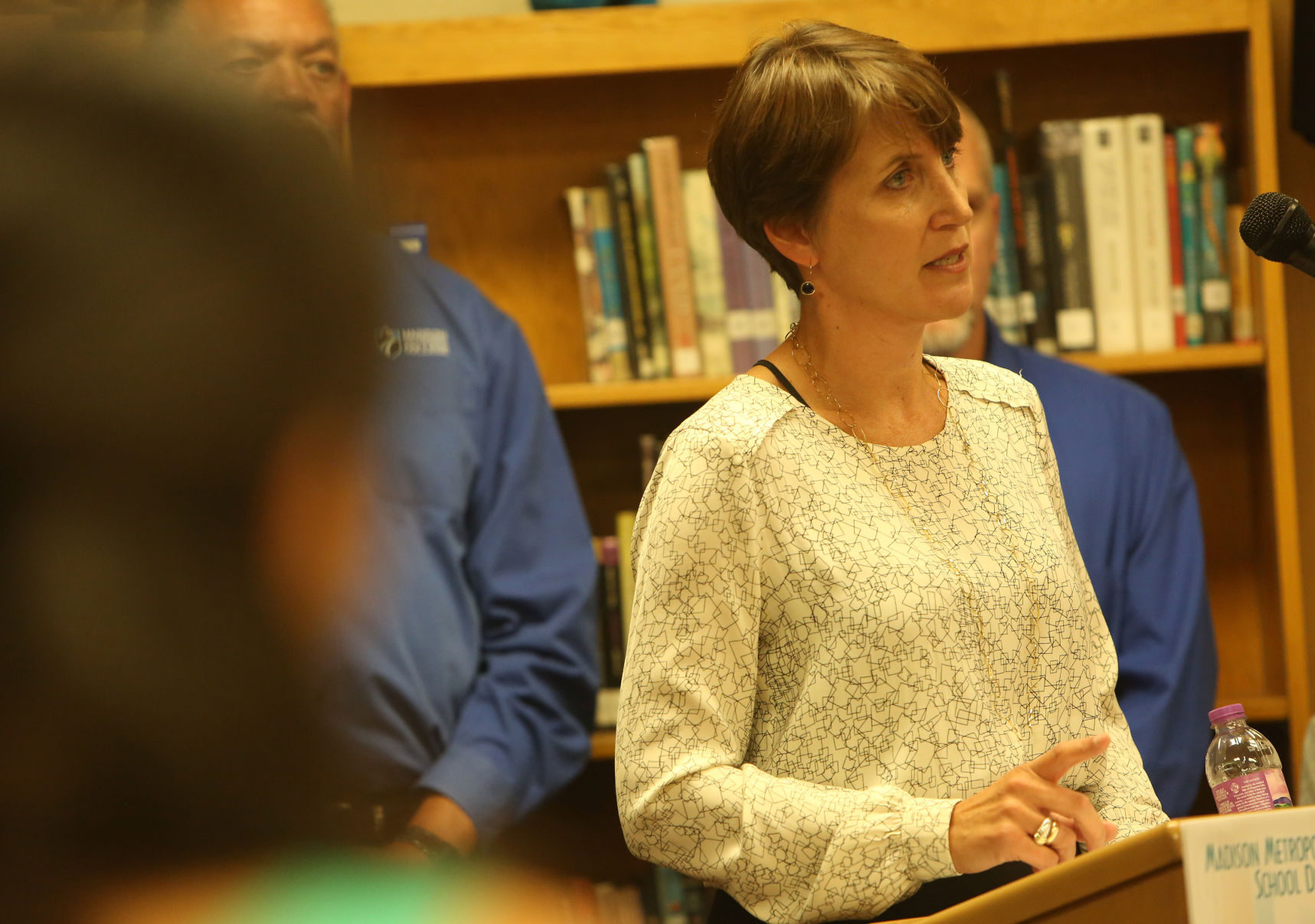 Of the total number of at-risk students, 51 percent are African-American. Twenty-five percent of at-risk students are Latino, followed by 11 percent of white students and 10 percent of multiracial students. Nearly 90 percent are low income. MMSD is working on a new plan to address their needs.
...more

Ken Notes: We have to re-envision high school for the low income school to work student by providing transitional opportunities like apprenticeship tech credits...
---
---
Make it official: Waupaca County has rebounded from the Great Recession, but some concerns still linger.
"All I can say is that we've recovered from the recession. So I don't know if I can definitely say the county and the region are in the best shape they've ever been in," said David Thiel, executive director of the Waupaca County Economic Development Corporation. "I haven't seen numbers that would make me say that's true, but it's clear that we've recovered from the recession."
John Koskinen, the chief economist for the Wisconsin Department of Revenue, released an article this past month titled, "Wisconsin Economy: Best in 15 Years."...
...more
---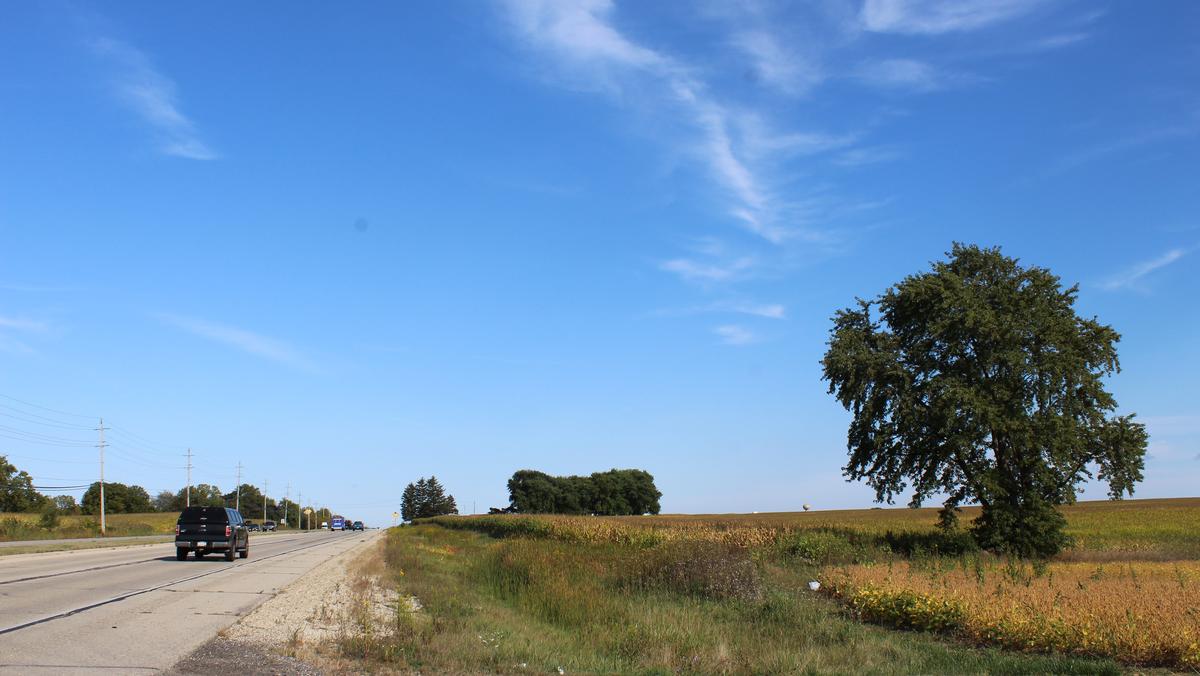 As Racine County officials work to finalize a deal for Foxconn Technology Group's $10 billion production plant, there also are discussions of the Taiwanese manufacturer building a "Smart City" to house thousands of its workers, the Milwaukee Business Journal has learned.
The concept would mirror the Taiwanese manufacturer's Asian production plants, which have on-site dormitories for workers. If the plan moves forward, it would provide one answer to the housing needs for up to 13,000 Wisconsin employees expected for Foxconn's LCD screen production plant...
...more

Ken Notes: This will be interesting to follow. I want to know what a smart city looks like...
---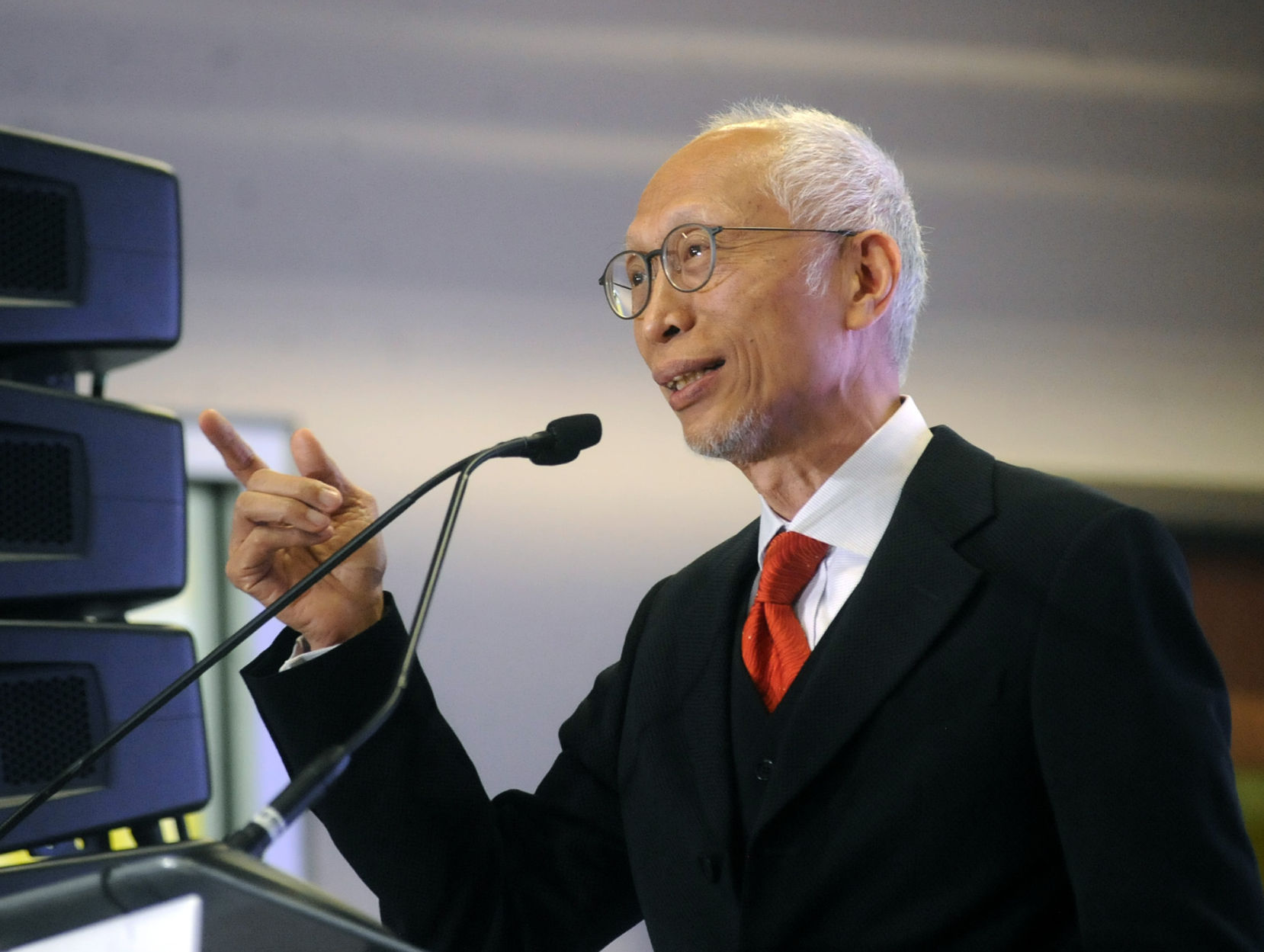 RACINE COUNTY — By the end of this month Mount Pleasant, Racine County and Foxconn Technology Group officials expect to finalize a comprehensive development agreement for a $10 billion manufacturing campus that may employ up to 13,000 people...
...more

Ken Notes: I am a huge fan of development agreements, this one will be a classic. I so hope we read it over a few times...
---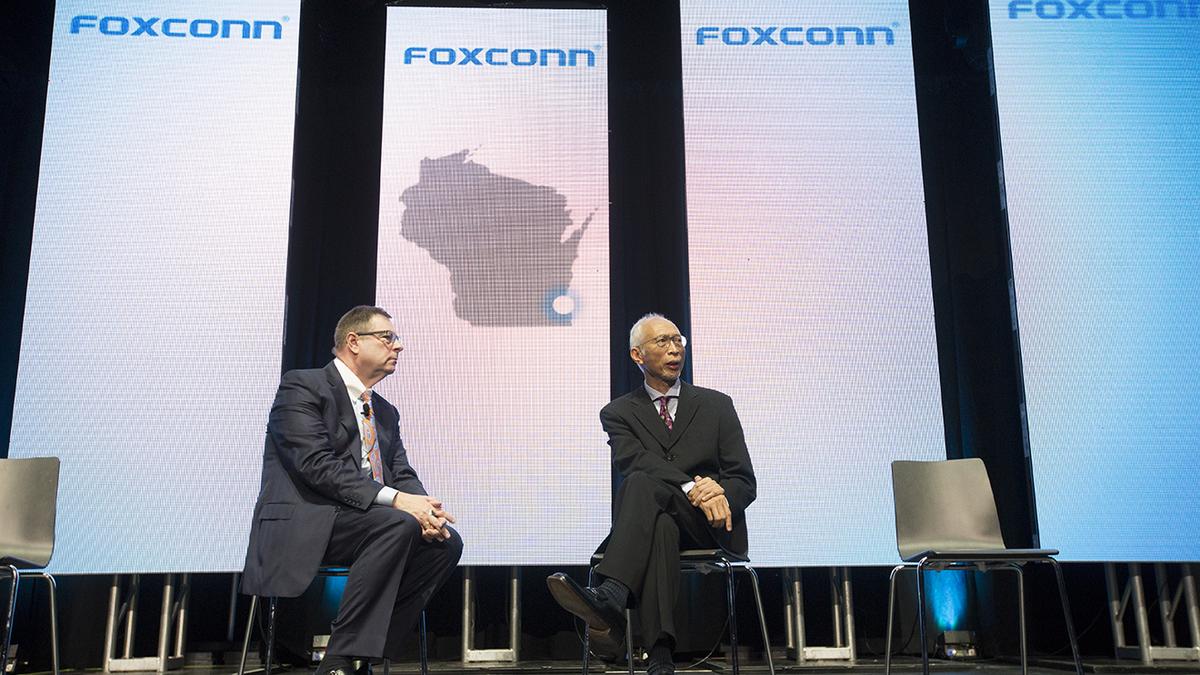 ...more
---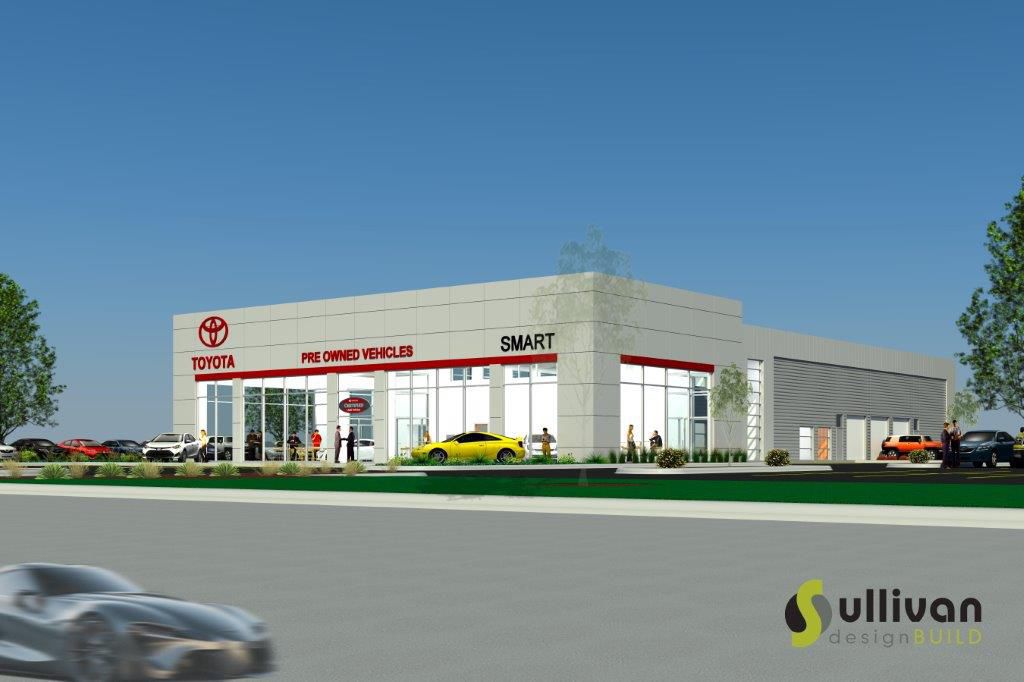 Smart Motors will begin construction next week on a facility that will give its used car dealership a significant upgrade.
The groundbreaking ceremony will be held at 10:30 a.m. on Oct. 26 for a 13,952-square-foot building at 5702 Odana Road. The two-story facility will replace a dated, one-story, 1,800-square-foot building on the same site and is scheduled to open this spring.
The project, by Sullivan designBuild of Madison, will architecturally mirror the Smart Motors new-vehicle building across the street and include a large showroom, a children's play area and guest lounge, a separate area for the finance team and a marketing department. The development includes the demolition of the existing building on the site and the removal of an office building on a neighboring parcel to create a 5.6-acre site with prime corner visibility at Odana Road and Tokay Boulevard, according to documents...
...more
---
USAID Works To Provide Economic Development, Disaster Relief
Former Wisconsin Congressman Mark Green took lead of USAID — the U.S. Agency for International Development — in August, and has since grappled with a series of natural disasters.
His agency has workers on the island of St. Maarten in the Caribbean due to damage from Hurricane Irma earlier this month and in Mexico City after a 7.1 magnitude earthquake hit Tuesday....
While disasters have plagued Green`s short tenure as head of USAID, disaster response and relief is only part of the organization`s mission....
...more

Ken Notes: I remain a Mark fan... Let`s help him out if we can!
---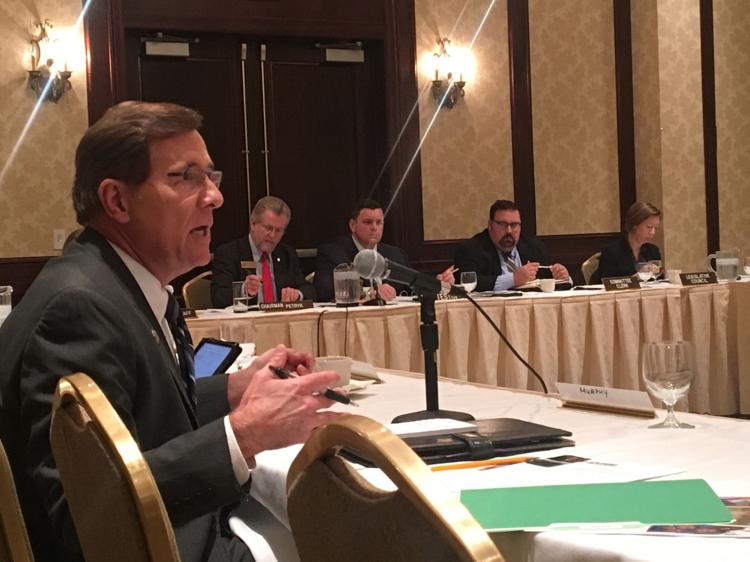 ELKHART LAKE — Responding to a growing workforce shortage in Wisconsin, state lawmakers are calling for more legislative action to expedite worker training and attract more people to the state.
On Friday the Assembly and Senate workforce committees held their first joint informational hearing of the session on the topic with testimony from a dozen invited speakers.
The Republican co-chairmen said afterward they expect to draft legislation in the coming months to make it easier for businesses to obtain state workforce development grants and to entice businesses to train future workers....
...more

Ken Notes: Is if fair to mention I have been writing about this for 10 years now. Now we need a programs to keep Wisconsin graduates in the state. I see another decade passing -- when an interest rebate on student loans would accomplish this today.
---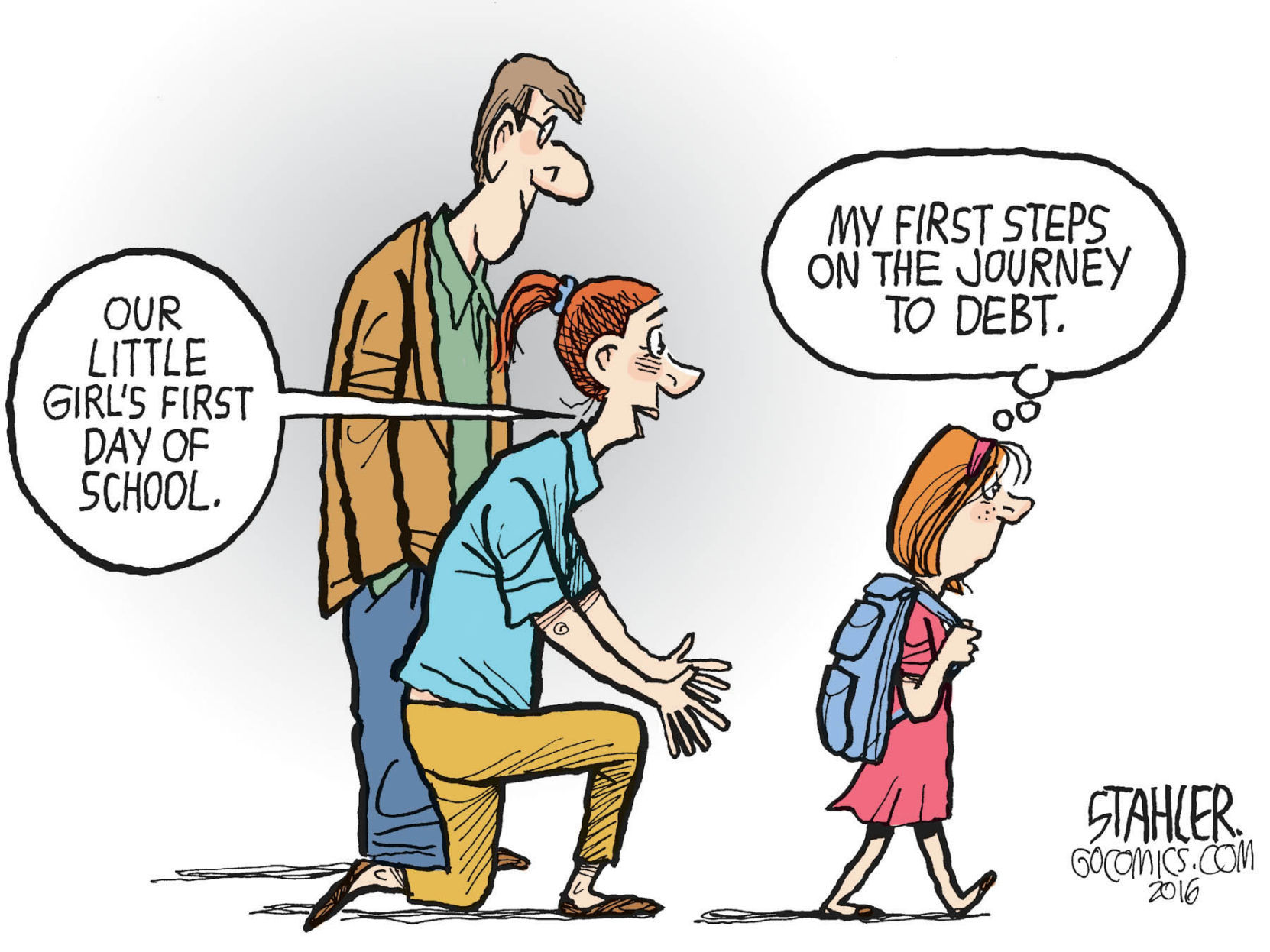 A new national study finds the average student debt burden for Wisconsin's class of 2016 graduates now tops $30,000 and we remain in the top 10 of states for the percentage of college graduates with debt. Over two-thirds of the class of 2016 left college with more than just a diploma; they also walked out the door with big debts.
Yet when concocting the 2017 state budget -- the state`s two-year spending plan -- in a stunning display of misplaced priorities and failed policies, Gov. Scott Walker and Republican legislative majorities rejected efforts to include the provisions of the Higher Ed, Lower Debt Act, which would help state borrowers refinance student loans at lower interest rates, just like you can with a mortgage....
...more

Ken Notes: See!
---
SCS - At the forefront of sustainable environmental solutions for over 40 years
---
MADISON, Wis. (AP) — Wisconsin could sign a contract with electronics giant Foxconn Technology Group this week, but it won't be done in public.
The Wisconsin Economic Development Corp. is meeting Thursday and could sign the contract. Gov. Scott Walker signed a $3 billion incentive package for Foxconn last week, setting the stage for approval of the contract.
WEDC spokesman Mark Maley said Tuesday that the board will receive an update on the project and could vote on the contract in closed session...
...more
---
Supporters of the incentives promised to Foxconn can only hope that the billions of dollars have the same effect on the state's economy as Epic Systems in Verona has had.
The company, which writes software for electronic health records, has hired about 3,200 people in the past three years alone.
It now employs 9,700 people companywide, including 9,300 in Verona, and had revenue of $2.5 billion last year — up from 396 people and revenue of $47 million in 2000...
...more

Ken Notes: We need to focus on this potential and team up with EPIC to create some development co-working space. Now that EPIC is looking at APPS we can become the center for this software development. Also medical diagnostic tools need to link directly into EPIC`s system thus they need offices in the area. Finally EPIC relies on third party hardware vendors, but imagine a system built for EPIC... Just thinking out loud...
---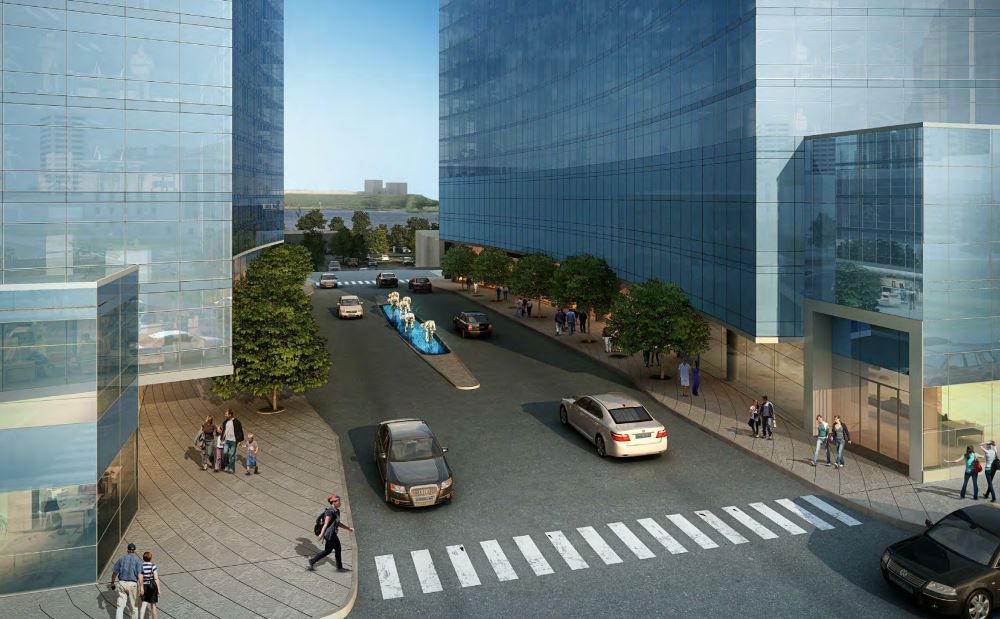 After initially getting no proposals, Madison may soon secure an operator for a $1 million bike center in the $170 million Judge Doyle Square development south of Capitol Square.
Mayor Paul Soglin and City Council members are proposing to accept a staff recommendation to choose Freewheel Community Bike Shop, which would pay $1 annually for three years to lease 2,819 square feet of space in the massive Judge Doyle Square mixed-use project, which will rise on blocks holding the Madison Municipal Building and Government East parking garage.....
...more

Ken Notes: Arghhhhh! A one million dollar bike center and we can`t get park and bike facilities at the AEC where 6,000 stalls go empty every day! We do not get transit in this city at all.....
---
There is little that Donald Trump and Hillary Clinton agree upon, particularly when it comes to matters of public policy. However, one rare area of common cause shared by Clinton, Trump, and other prominent lawmakers from opposite ends of the political spectrum is their support for expansion of apprenticeship in the United States as a way to close the skills gap and reduce a double digit youth unemployment rate....
...more

Ken Notes: Too bad we no longer have a weekly news aggregation highlighting Wisconsin`s Apprenticeship efforts an Tech programs. I would LOVE to restart this program I just can`t afford to lose money on it...
---
In a joint initiative aimed at addressing Wisconsin's workforce development needs, the Wisconsin Economic Development Corporation (WEDC) and the University of Wisconsin System (UWS) on Oct. 4 announced the creation of a new position that will lead and coordinate statewide efforts to attract and retain talent for both organizations.
The new talent initiatives director will work with WEDC and the UWS Office of Economic Development to help align local, regional and statewide talent and workforce initiatives. The director will engage with organizations to provide insight and policy development to support the talent needs of Wisconsin's businesses....
...more
---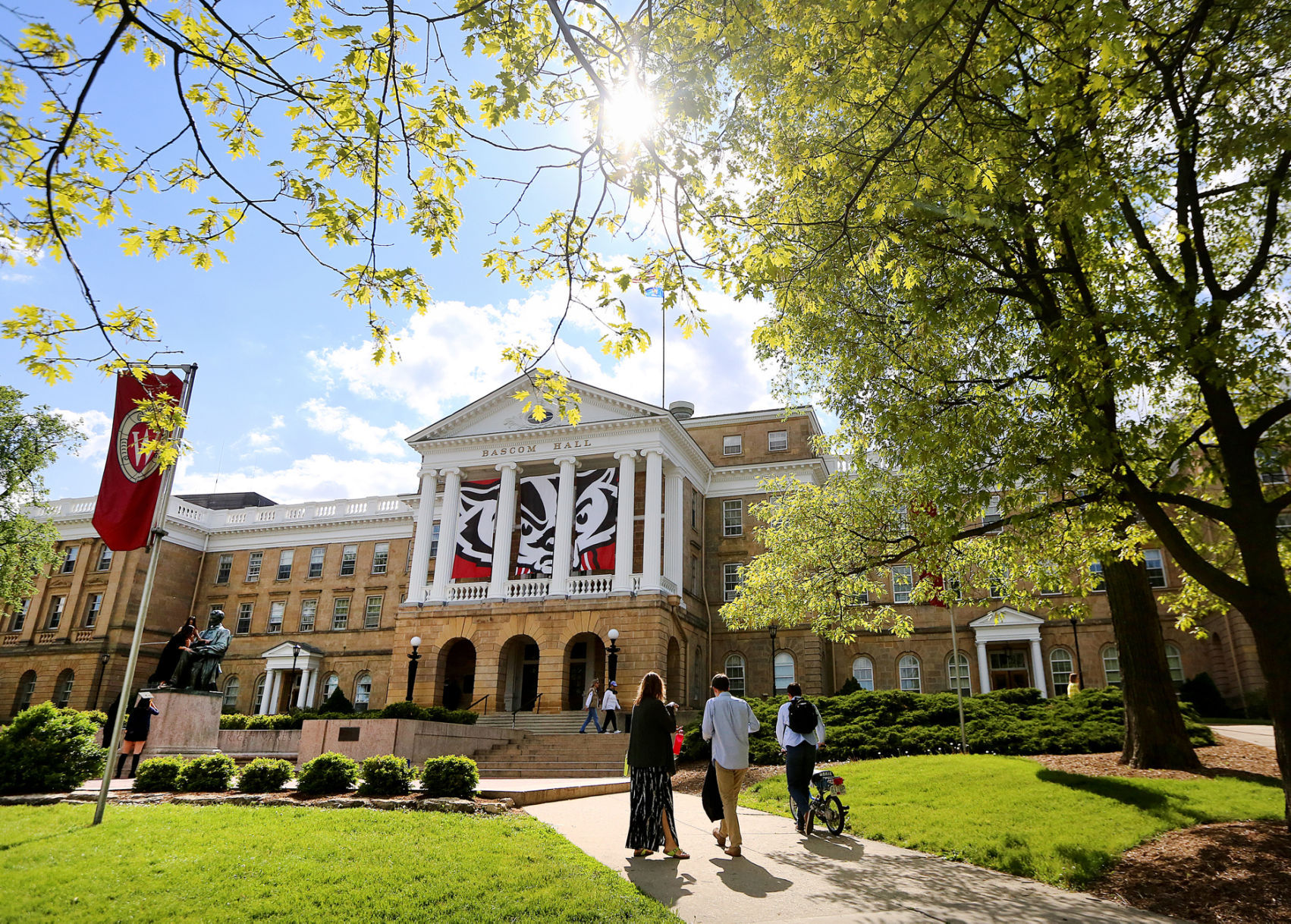 Increasing college student internships and getting more out-of-state Wisconsin graduates to put down roots here are some of the key goals of a new position at the Wisconsin Economic Development Corp.
The position is the latest collaboration between the University of Wisconsin System and the state's job-creation agency to address a growing worker shortage in the state, which the Wisconsin State Journal highlighted in its recent "Workers Wanted" series...
...more
---
613 Williamson Street - Suite 210 Madison, WI 53703 - 608.467.1513

We are a team of commercial real estate experts devoted to ensuring commercial tenants receive conflict free, tenant-focused advice. Please Watch our video here.


...more
---
MADISON, Wis. (AP) — Wisconsin Republicans are pushing to allow developers to build on state wetlands without any oversight after passing a $3 billion incentives package for a Foxconn Technology Group plant exempting the facility from a host of environmental regulations.
The Foxconn incentives bill allows the Taiwanese company to fill wetlands without permits. Conservationists and Republican supporters alike predicted the legislation could pave the way for much broader environmental rollbacks after the bill`s critics complained other businesses don`t get such perks...
...more

Ken Notes: Wow, I have seen these permits unnecessarily delay projects but I wouldn`t advocate for elimination. Why not streamline the process, identify the most environmentally significant wetlands and focus on those, and work with business to move more land into the public trust. We could easily have a win win here.
---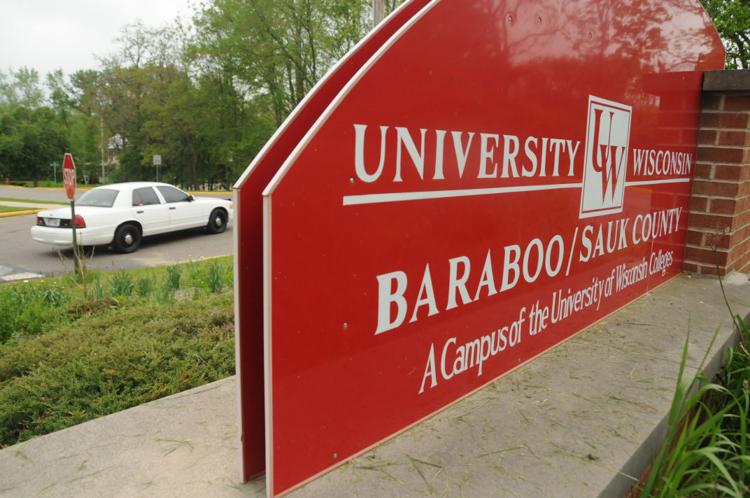 University of Wisconsin System officials are pursuing a plan to merge the state's two-year UW Colleges with its four-year institutions, turning the 13 small schools into branch campuses of the larger universities.
The wide-ranging restructuring plan System President Ray Cross announced Wednesday would also bring UW Extension programs under new administration...
...more

Ken Notes: This is a great idea, I wish we could really work together across the board on education, HS, TECH, Business, Apprenticeship...
---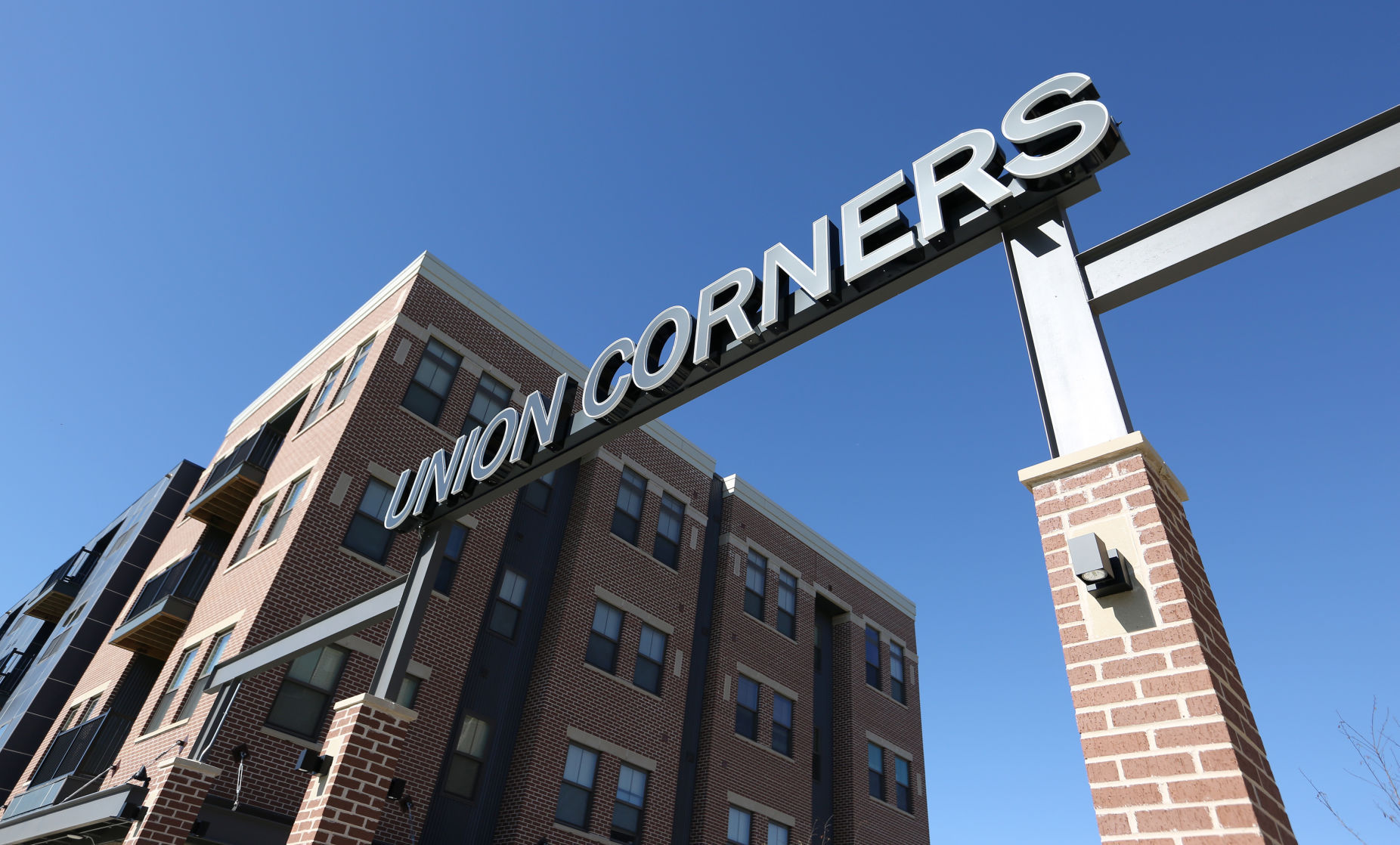 The second phase of the $78 million development known as Union Corners unfolded Wednesday with the grand opening of a $19 million, 90-unit mixed-income apartment complex.
Named after the battery company that formerly occupied the site, Carbon at Union Corners includes two four-story buildings joined by a courtyard and path that leads to East Washington Avenue. There is 18,000-square-feet of ground floor retail space and 92 underground parking spaces at the complex on Winnebago Street.
...more
---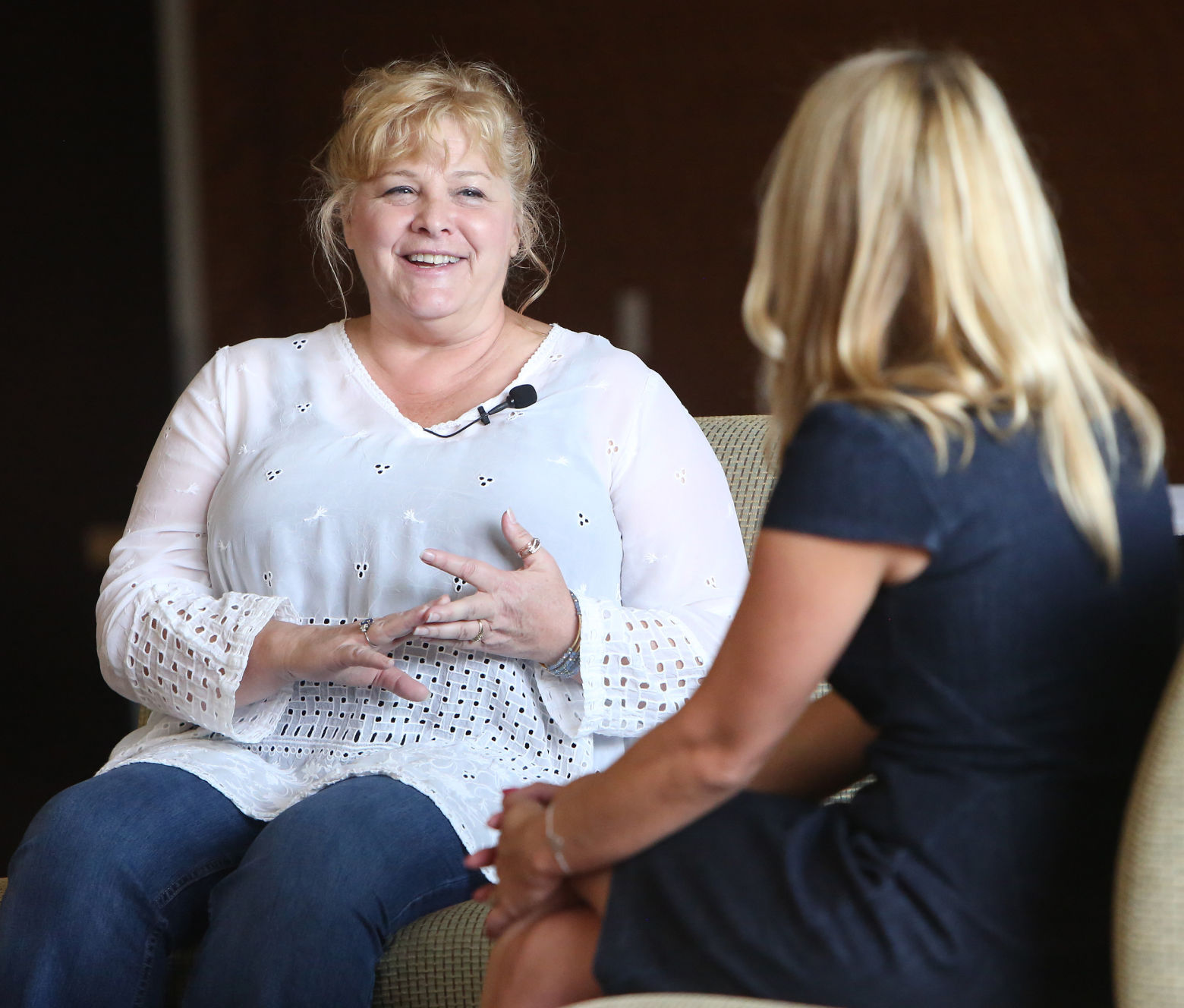 When Deb Carey made the risky move of opening a brewery in 1993 with her husband, Dan, she had no idea she was founding what would become a Wisconsin cultural icon. Today, New Glarus beer is heralded as a treasure not just around the state, but around the nation.
In her talk with WKOW`s Amber Noggle at the Cap Times Idea Fest, Carey talked about how the brewery has grown, the politics of the beer and liquor industry and just how weird it was to name a beer "Spotted Cow" in the 1990s.
...more

Ken Notes: Deb is one of my favorite Wisconsin stories. I love when she went to Illinois to suggest the could not sell New Glarus beer and ended up on the front page of the Chicago Tribune! Wink wink...
---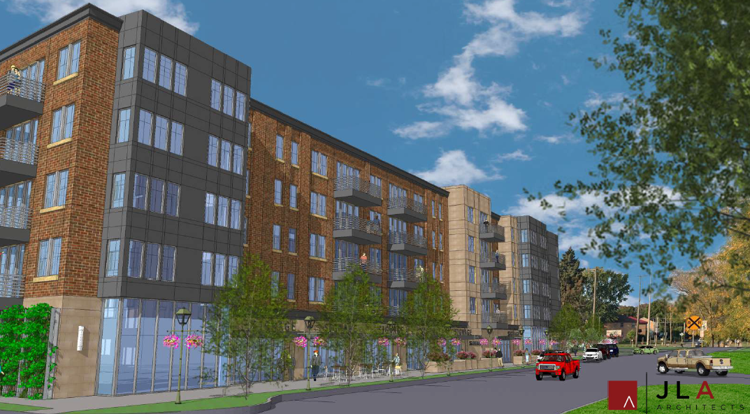 A developer has big plans for a new apartment complex in a mostly industrial area on Madison's east side, but the neighborhood is pushing back.
It's not a case of "not in my backyard," neighbors say. They're fine with development on the site, but they argue the height and density of the project is too much.
The developer says they've already made a number of changes to accommodate neighbors, but agreed to delay their presentation to the city`s Plan Commission to continue to work with residents.
...more
---
Red Arrow Products fired up an expansion project that will lead to a 100,000-square-foot Global Center of Excellence for Smoke and Grill Technology at the former Foster Needle Company site in Manitowoc,
Wisconsin
.
The company plans to add a 60,000 square foot addition to its 40,000 square foot operations center by mid-2018. The new facility will house its production center, corporate offices, culinary, a pilot plant, research and development, and a analytical lab...
...more
Ken Notes: I did not know about Red Arrow, but the company is pretty cool I included a link to their website below the article.
---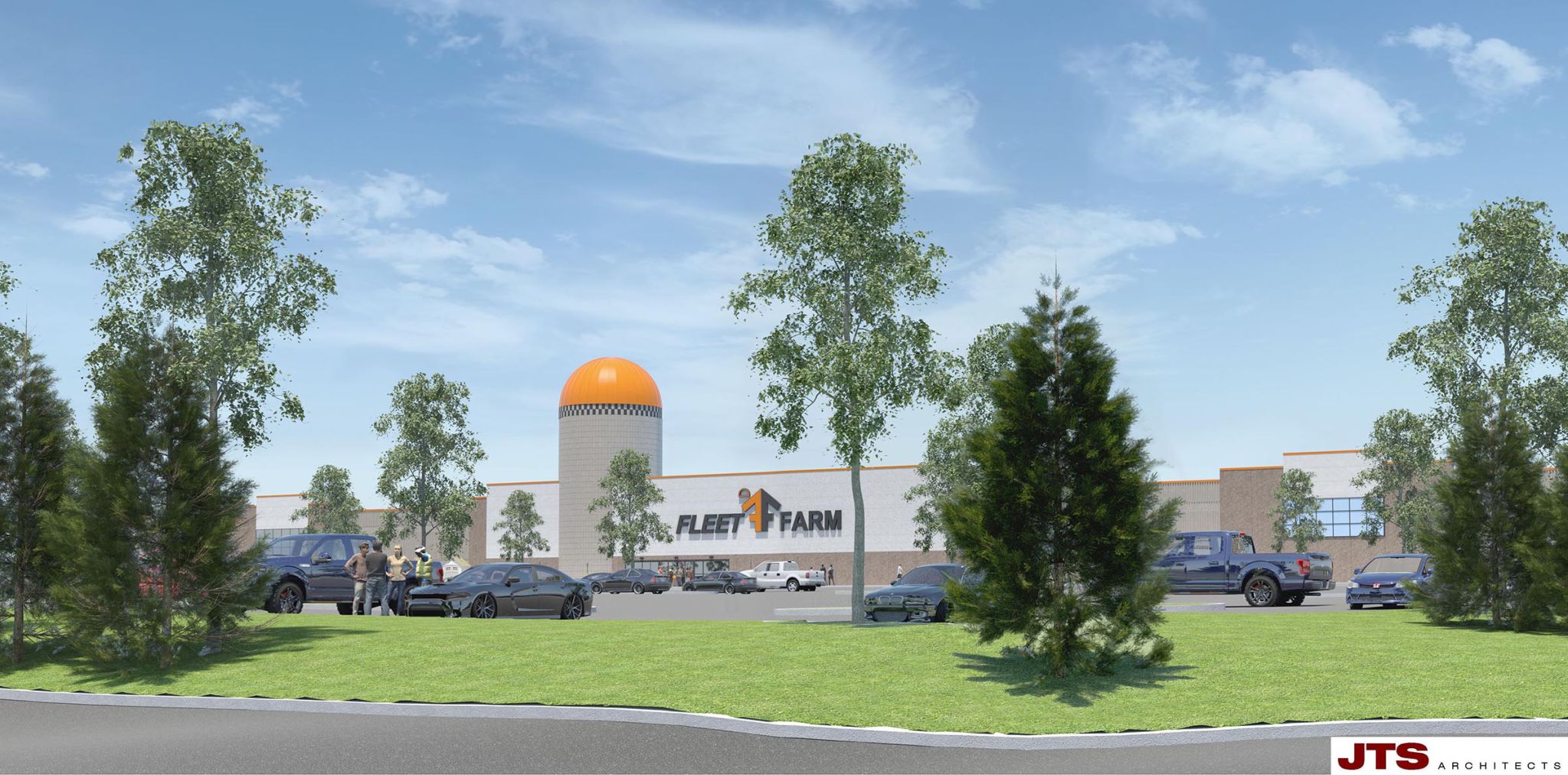 DeForest will officially be home to a Mills Fleet Farm next year after a unanimous 7-0 vote by the DeForest Village Board last week.
There were bursts of clapping throughout the board's Oct. 3 meeting, as trustees spoke with Mills Fleet Farm representatives before approving the village's development agreement with the Minnesota-based company. The goal is to have the DeForest store, which will be located northwest of Interstate 39/90/94 and Highway 19, open in the later part of next year, ideally around the end of September or early October, according to Mills Fleet Farm's Vice President of Real Estate and Construction Tom Carrico.
...more

Ken Notes: I have worked with both Mills and Blains and both are great stores and good people to work with. Welcome to the Madison Region.
---
RIVER FALLS, Wis. — The WinField United Innovation Center — a new epicenter of research that will help give farmers more and better tools to grow crops more sustainably — opened on Sept. 27 in River Falls, Wisconsin. The 55,000-square-foot facility replaces the 6,000 square-foot WinField Product Development Center and Spray Analysis System.
The new facility will enhance WinField United's $50 million annual research commitment to helping farmers grow food more sustainably and productively as they work to feed a growing world population. This research will help farmers precisely and responsibly apply crop protection and nutrient products exactly where they're needed in the field....
...more
---
Landscape Architecture, Planning, Architecture, Engineering...

...more
---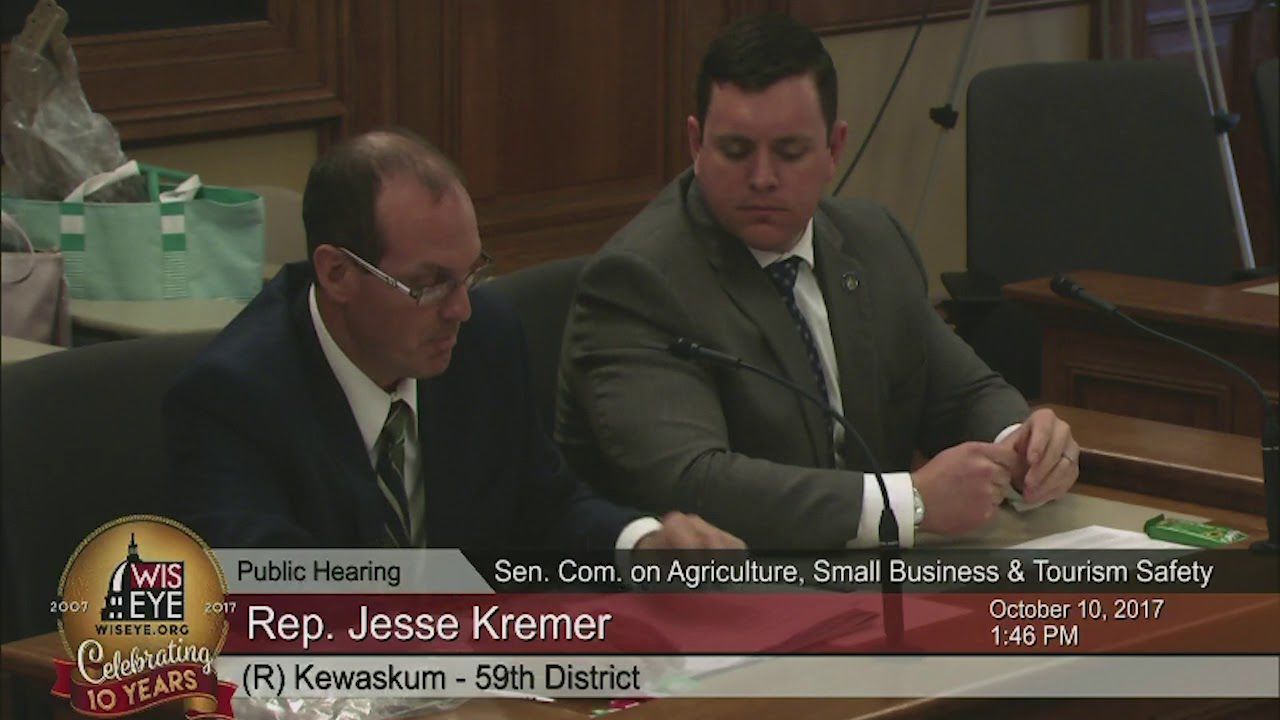 "I think it`s important to note this bill is about hemp, not marijuana," said Sen. Terry Moulton, R-Chippewa Falls, on Tuesday as the Senate Committee on Agriculture, Small Business, and Tourism held a public hearing at the Capitol. Several bills were discussed, including Senate Bill 119: growing and processing industrial hemp, granting rule-making authority, and making an appropriation. Watch the full hearing: https://shar.es/1VLfKP.
...more

Ken Notes: I think this makes sense!
---
Regional Development Group Submits Proposal To Be Retail Giant`s Second Home
In their wish list for a second hometown, executives from online retail giant Amazon say they are looking for a metro area of more than 1 million people with a stable, business-friendly environment. Any proposed location should also have easy access to an international airport and major highways.
Milwaukee Mayor Tom Barrett is confident his city can compete with tech hubs like Boston and Denver in a nationwide scramble to land the company`s second headquarters.
...more
---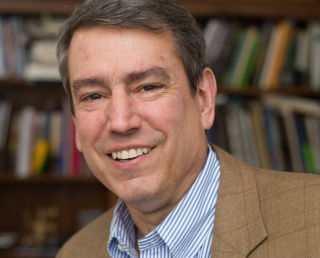 One of Wisconsin's most successful strategies for spurring the growth of young companies for the past decade or so has been its Qualified New Business Venture law, known as the Act 255 investor tax credits law because of how the law was titled when it passed.
The program provides tax credits to qualified Wisconsin investors who put money into young companies with some sort of technology base, even if the company is aligned with a more traditional sector such as manufacturing or agriculture....
...more

Ken Notes: This is a program in need of upgrades and more public awareness. I would love to suggest that my 2K for 10 year tax credit idea could also be passed on to investors or even other companies if the company providing the new jobs os not profitable enough to take advantage of them in any given year. Just a thought.
---
The Water Council and the Wisconsin Economic Development Corporation (WEDC) will host two conferences in China next month to highlight how Wisconsin's water technology companies can help that country address its water challenges.
"One Water, One World: The U.S.-China Conference on Water and Sponge Cities" will take place on Nov. 27 in Nanjing and Nov. 30 in Beijing. The conferences are expected to bring together more than 200 leaders from government, water technology companies and academia in both countries. These will be the first conferences between the U.S. and China to focus on the concept of "one water" as a complete water cycle – from the removal of water to its sustainable return to nature....
...more

Ken Notes: The water council is a real gem in the Wisconsin crown...
---
The Global Water Center is opening a new coworking space in response to demand for small and flexible office spaces at the Walker's Point facility, The Water Council announced today.
Called the Oasis Coworking Community, the work space is a reformat of approximately 4,000 square feet on the second floor and 4,000 square feet on the third floor of the seven-story building, located at 247 W. Freshwater Way. It's scheduled to be completed in early 2018...
...more

Ken Notes: This is smart. Coworking will be the health clubs of the 2010`s. Madison needs some coworking wetlab space in addition to what we have now.
---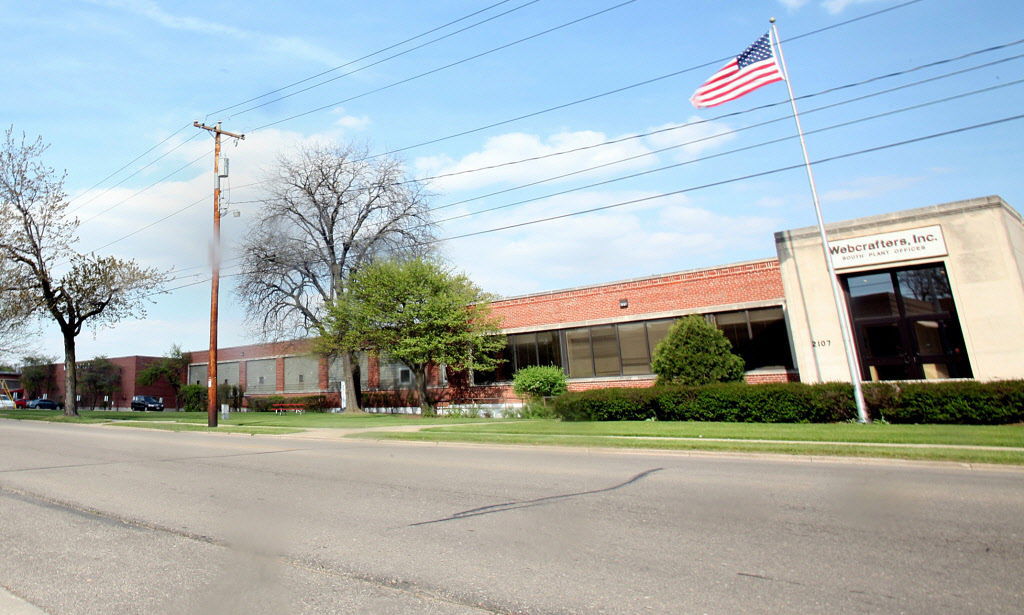 Webcrafters, a family-owned book manufacturing company in Madison dating to 1868, is being purchased by a Minnesota company that owns more than a dozen similar print and publishing firms across the country.
CJK Group, of Brainerd, said Monday it has reached a "definitive agreement to acquire the assets" of Webcrafters, a supplier to the educational publishing and catalog markets with about 270 employees — or roughly half what it employed five years ago. Financial terms of the acquisition agreement were not disclosed...
...more

Ken Notes: I hope we can grow this in Madison rather than move it to Minnesota.
---
Milwaukee Mayor Tom Barrett confirmed the region is making a run for Amazon's second headquarters and stressed local officials are being serious about their bid, rather than making a public circus out of it...
...more
---
Miron's comprehensive range of construction services are designed to meet the unique and diversified needs of our clients. Contact Us.
...more
---
New properties and timeless outdoor offerings make this state a must-visit for groups...
From outdoor adventure and waterfront activities to fine dining and relaxing spas, Wisconsin has all a group could ask for. Although this state may be known for football, beer, and cheese, there are plenty of other reasons to hold a meeting or event here. From bustling cities to quiet retreats in the lush Northwoods, there is a multitude of properties and event spaces to choose from. Plus, affordability reigns supreme.

Much of what the state has to offer is on display every year during Milwaukee-based financial security company Northwestern Mutual`s annual meeting. This year`s gathering, its 137th, was held in Milwaukee July 22--26, 2017, attracting 10,000 Northwestern Mutual field representatives and their families...

...more

Ken Notes: Madison is soooo close, we need to work together by making multiple venues available. We need a few more destination attractions. Finally we need to tell our story effectively.
---
California developer Majestic Realty Co. is planning a massive industrial park for up to 2.2 million square feet of development at the former Dairyland Greyhound Park in Kenosha, which has been vacant since 2009.
Birmingham, Alabama-based Pari-Mutuel Funding sold the 220-acre property to Majestic on Friday for $14.5 million, according to state records.
"We have several different site plans, but it is going to be a master-planned business park comprising of various different buildings for manufacturing, research and development and different facilities," said Taylor Talt, vice president of Majestic...
...more

Ken Notes: I know we tend not to do this, but communities should look for potential development sites in their region and purchase or otherwise take control of them. It is good business for a community to control it`s own destiny. It would be perfect if a region could work together to develop large multijurisdictional development sites. Think Foxconn or Amazon...
---
With the assistance of Transwestern, Rime Investments sold the property, located halfway between Chicago and Milwaukee. The land can accommodate as much as 2 million square feet of industrial development.
Acting on behalf of Rime Investments LLP, Transwestern recently orchestrated the sale of the former Dairyland Greyhound Park, a 228-acre site in Kenosha, Wis., to Majestic Realty Co. All parties involved in the Southeastern Wisconsin trade are remaining mum on the transaction price...
...more
---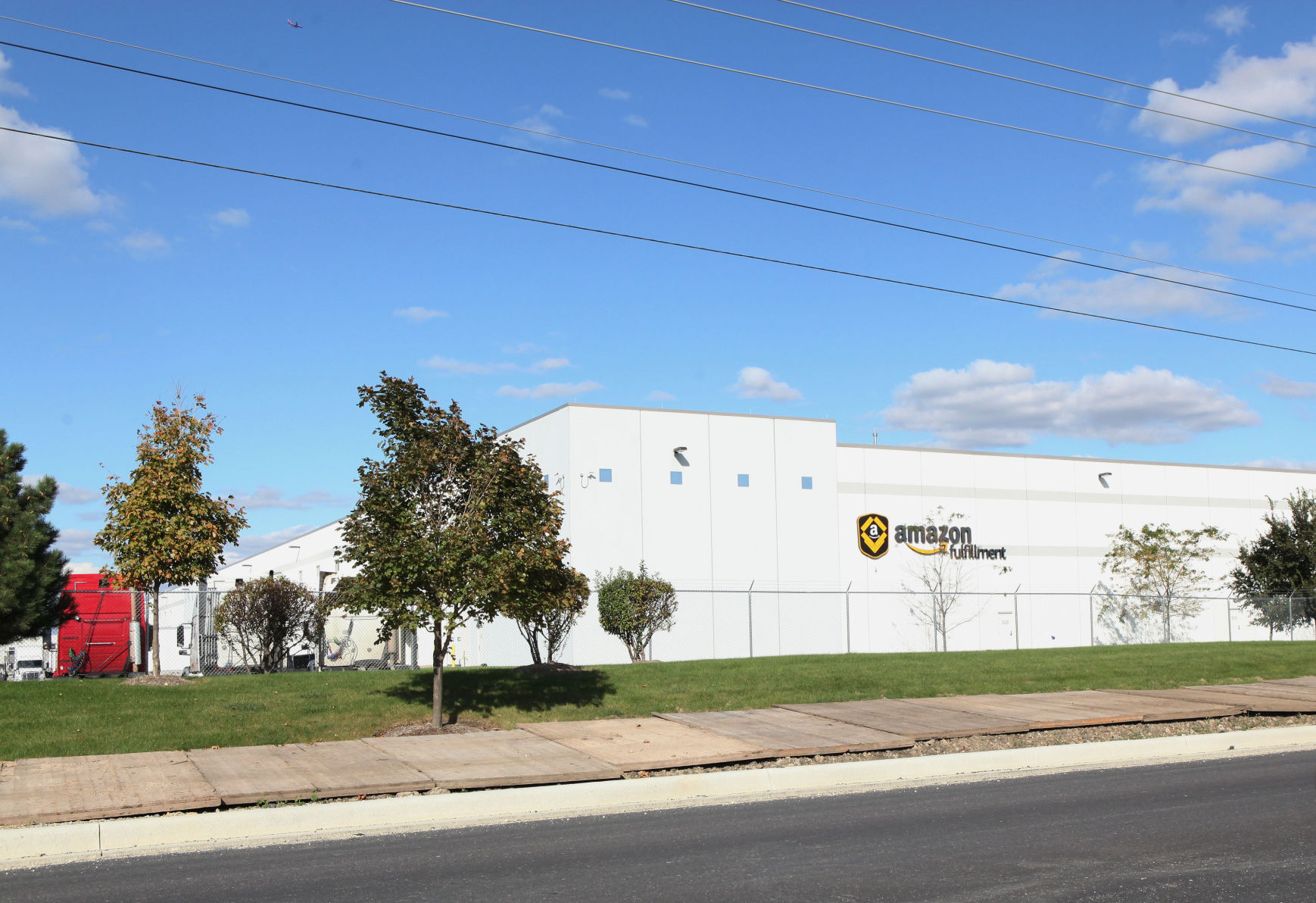 The Chicago metro ranked second nationally in industrial development over the last decade, but only a fraction of that investment has been trickling into Northwest Indiana...
...Much of the development has been taking place in Romeoville, Aurora, Bolingbrook, DeKalb, Minooka, Wilmington, and Kenosha and Pleasant Prairie in Wisconsin...

...more

Ken Notes: Good read and nice to see Wisconsin cities in this market. With a little effort we could continue to move this region north...
---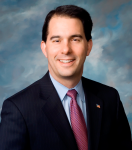 DODGEVILLE – Governor Walker announced today that the Public Service Commission of Wisconsin is now accepting applications for a second round of Broadband Expansion Grants for Fiscal Year 2018 that will extend $7.5 million to underserved areas of the state. This grant cycle provides additional funds recently approved in the state budget. Applications for the Broadband Expansion Grants are due at the Public Service Commission of Wisconsin by January 25, 2018.
...more
---
The Senate Committee on Agriculture, Small Business and Tourism has overwhelmingly approved a bill that would allow Wisconsin farmers to grow hemp.
The bill would set up state licenses for famers looking to grow industrial hemp. People with drug convictions wouldn't be eligible for the licenses and the plants couldn't contain more than 1 percent THC, the active ingredient in marijuana.
At least 30 states, including Minnesota, Michigan and Illinois, have passed legislation allowing hemp farms....
...more

Ken Notes: If you actually take the time to look at the science, it is a pretty amazing crop...
---
A legislative committee is set to vote on a bill that would allow Wisconsin farmers to grow hemp.
The Senate Committee on Agriculture, Small Business and Tourism is scheduled to vote on the measure Wednesday morning.
...more

Ken Notes: ALSO consider the production and manufacturing aspects of the business.
---

EBI takes the time to get to know you and your business. We'll provide you with options so that together we can make the most of your space and stay within your budget.
...more
---
The proposed Foxconn plant for southeastern Wisconsin has been going through various states of approval in recent weeks. Another crucial step could come today with the Wisconsin Economic Development Corporation possibly approving the plan.
The WEDC would be in charge of ensuring that Foxconn meets all requirements before the state hands over the agreed upon financial incentives. While WEDC could approve the measure today, we might not know about it right away. A WEDC spokesman has said the vote will be taken in private, and WEDC won`t talk about the deal until after Foxconn has signed it.
...more
---
Glendale-based Imagen Energy has received up to $75,000 to commercialize its innovations. The company creates advanced technology used to make energy storage systems more efficient. Its 150 kW energy storage system with integrated battery string inverter can reduce the system cost by 60 percent and reduce the size of the system by 10 times.
The other companies receiving up to $75,000 grants are: Madison-based GoDx Inc., Fitchburg based Stem Pharm, Marshfield-based Microscopy Innovations LLC, Platteville-based Photonic Cleaning Technologies, and Madison-based Proteovista LLC.
The Wisconsin Economic Development Corp. and the University of Wisconsin-Extension's Center for Technology Commercialization launched the SBIR Advance matching grant program in 2014, and have now awarded $4.15 million to 56 Wisconsin companies...
...more
---
Klapmeier says there's much more to the story.
A number of media outlets in Maine have, over the past few weeks, reported significant financial troubles for Kestrel Aircraft, one of two companies created under the One Aviation parent in 2015. One Aviation is headed by Alan Klapmeier, former co-founder of the successful Cirrus Aircraft company he left in 2009. One Aviation also builds the Eclipse light jet and has been hard at work bringing the updated version of the Eclipse 550, called the Canada, to market...
...more

Notes: I would love to see the merger docs because One Aviation actually sells Eclipse jets but no Kestrel`s have been built except the prototype...
---
MADISON - From tomato growing to researching water management in the Central Sands regions, the winners of nine grants will be busy in the months ahead.
$746,346 in grant monies were awarded to Wisconsin-based research and education projects as part of North Central Region-SARE (Sustainable Agriculture Research and Education) grant program.
Grant programs supported by NCR-SARE include: farmer rancher; research and education; professional development; graduate student; youth educator and partnerships...
...more

Ken Notes: These grants are another example of why we need to assign a liaison to new and growing businesses. And for the record AG is big business in Wisconsin.
---
OSHKOSH – A new grant program managed by the University of Wisconsin-Oshkosh aims to help nonprofits boost exports and attract foreign investment in the state.
The program opens $1.2 million to economic development groups and other nonprofits to hire international trade consultants in targeted industries like manufacturing, aviation, bioscience and water technology, according to the Wisconsin Economic Development Corp...
...more
---
Stay up to date by reading our
MadREP Report,
a bi-monthly newsletter that features regional economic development news, events and opportunities.

Find older issues here.

...more
---
More than 120 members of the Coalition to Promote U.S. Agricultural Exports are urging leaders of the House Committee on Agriculture to increase funding for USDA export programs in the new farm bill to generate additional demand for U.S. farm products in an increasingly competitive global market...
...more
---
Tomah Memorial Hospital in Tomah, Wisconsin will soon be moving to fancier digs. Work has officially begun on a new, $66 million home for the hospital, a three-story, 140,000-square-foot facility that officials have described as being "state-of-the-art."
"I don`t want to downplay the magnitude of this project by saying this, but what we`re about to build is just a shell," said hospital board president Paul Potter in a statement. "Great people inside that great facility will do great things."
Financing for the project includes a $35 million loan from the U.S. Dept. of Agriculture Rural Development -- the largest awarded in the state of Wisconsin -- along with a $13 million tax-exempt loan from Associated Bank, and an $18.1 million equity contribution from TMH..
...more
---
Amazon is in the market for prime real estate.
The company recently announced it is looking for a home for its second headquarters, launching a bidding war between mayors, county executives and governors across North America.
"Amazon HQ2 will bring billions of dollars in up-front and ongoing investments and tens of thousands of high-paying jobs," Amazon founder and CEO Jeff Bezos said in a news statement announcing the site search. "We're excited to find a second home."
...more

Ken Notes: Madison should work as a region to go after this...
---
| | | | |
| --- | --- | --- | --- |
| Dane County ED | | | |
| | Got Moo-La? | | |
| | | | |
| | | ??? | |
...more
---
Public Policy Forum suggests Foxconn related growth won't happen on its own
Metro Milwaukee's workforce is getting stronger and is competitive with peer areas, but the region is under-performing in the areas of idea development, capital formation and entrepreneurship, according to a new Public Policy Forum report.
The report found the region is losing more businesses than it is creating and while university research and development spending and patent activity have trended up, Milwaukee has ranked behind its peers in many categories....
...more

Ken Notes: We have to create a stable platform for new and expanding businesses.
---
MADISON, WI. Sept. 27, 2017 – As part of its ongoing effort to support entrepreneurship and job opportunities for state veterans, the Wisconsin Economic Development Corporation (WEDC) has awarded a $25,000 grant to the Wisconsin Veterans Chamber of Commerce.
The grant marks the beginning of a new partnership between WEDC and the chamber, an organization created in 2015 to support Wisconsin's veteran business community and to promote economic opportunities for veterans, military families and veteran-friendly businesses.
The grant will support the chamber as it provides educational programming and workshops aimed at increasing the skill set of veteran entrepreneurs and business owners...
...more
---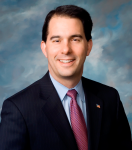 MADISON –
Governor
Scott Walker
visited Chippewa Valley Technical College Manufacturing Education Center in Eau Claire and J & D Tube Benders, Inc., in Schofield today to celebrate National Manufacturing Day and highlight the impact of the manufacturing industry on Wisconsin's economy and culture. As of 2016, Wisconsin manufacturing constitutes nearly 20% of the state's gross domestic product, employs 461,000 workers, and contributes over $56 billion to Wisconsin's economy. Earlier this month, Governor Walker declared October as Manufacturing Month throughout Wisconsin...
...more
---

GENERAL CONTRACTING
Residential - Commercial - Retail - Controlled Environments
FIRE / WATER / STORM DAMAGE RESTORATION
DESIGN / BUILD & REMODELING

"Located in the Madison region for over 30 years, Engineered Construction is an industry leader in commercial construction and the restoration of commercial and residential fire and water damage."
See comments from our clients here.
...more
---
"Hi, we`re the Woodmans!" exclaimed Phil and son Clint Woodman, the frontmen of the Wisconsin-based mega grocer, on Wednesday at a groundbreaking for their new store in Buffalo Grove.
"Ay, caramba, we`re here," company`s CEO Phil Woodman added. "We made it."...
...more
---
In November 2015, the Milwaukee 7 regional economic development partnership launched the Export Development Grant Program presented by JPMorgan Chase. The program provides financial assistance to small and medium enterprises – both those new to exporting and experienced exporters – to enter new markets by accessing resources, overcoming obstacles and seizing on opportunities internationally.
The program provides matching funds of up to $5,000 per company. The funding can be used for a multitude of export-related purposes and may also be combined with grants offered by the Wisconsin Economic Development Corp. Companies are asked to provide a narrative explaining how the funding will help grow their exports. Any and all uses of the funds are considered, including: attending foreign tradeshows, attaining foreign approvals, translating marketing material and websites, utilizing the U.S. Commercial Service and attending ExporTech, to name a few....
...more
---
MILWAUKEE -- One day after they revealed the future location of their massive plant, Foxconn officials on Thursday, October 5th were recruiting potential employees to work at the Mount Pleasant facility.
At the University of Wisconsin-Milwaukee Thursday, students got to talk with company representatives for the first time. Foxconn officials joined the 100 or so employers at the UWM Student Union hoping to attract soon-to-be graduates. This was the first of many college job fairs for the Taiwanese tech company...
...more
---
ROTHSCHILD, Wis. (WSAW) -- More than 500 students from 24 area schools attended a career day event focused on careers in construction trade on Wednesday in Rothschild.
Organizers said this is the third year for Construction Trades Career Day.
"The main purpose of the event is to bring them in and bring them under our wing... let them know that we want to get them involved. They`re saying `Come over here, here`s a hammer, here`s a torch, here`s a wrench`, and the kids that come in here and just totally enthused about it," explained Ted Gumieny, explained Business Development for the Northeast Wisconsin building and Consturction Trades Council....
...more
---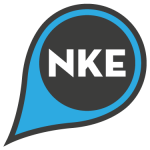 MILWAUKEE, WI
– October 20, 2017 –
BrightStar Wisconsin Foundation
, along with
NEWaukee
, a Wisconsin-based social architect firm, are proud to announce the HATCH Finale. HATCH is a community-based startup platform to help develop "napkin" ideas into early-stage companies. BrightStar has funded successful pitch competitions in Stevens Point, Wisconsin Rapids, Wausau and Marshfield. Each of the four regional HATCH winners received a $2,000 grant and a chance to compete for a $10,000 prize in the finale along with three other runner-up HATCH pitches. The final event will take place on Thursday, November 9th from 6:00PM to 9:00PM in the Noel Hangar, 4501 Highway 66, Stevens Point Municipal Airport, in Stevens Point, WI./...
...more
---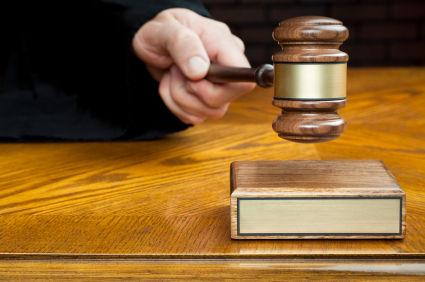 A Green Bay-area businessman accused of defrauding the Wisconsin Economic Development Corp. has reached a plea deal in a separate bank fraud case.
Ron Van Den Heuvel, 63, of De Pere, agreed to plea guilty to a single federal count of defrauding Horicon Bank of more than $700,000 starting in 2008, according to a plea deal entered in U.S. District Court...
...more
---
"Founded in 1976 by George and Candy Gialamas, The Gialamas Company specializes in Class A Commercial Real Estate. For 40 years, The Gialamas Company has brought its real estate development, brokerage, leasing and building management expertise to the City of Madison and the State of Wisconsin.
Our premier development, Old Sauk Trails Park, is one of the most prestigious business parks in Wisconsin; containing numerous office buildings supplemented by restaurants, hotels, financial institutions, a childcare facility and a walking/jogging trail system.
The Gialamas Company's fully integrated in-house staff and maintenance team, combined with our distinct knowledge and experience, ensures the highest level of service in all facets of the company. We offer an unmatched commitment to our clients. It's a relationship that begins with our first contact and continues beyond the life of the lease. Experience the Gialamas standard of service today."
...more
---
Over the next decade, utilities will be facing more disruption than they`ve ever seen in their history. Customers with solar on their roofs and storage in their garage will be able to forgo electricity from the grid and potentially cut the cord altogether. Meanwhile, wholesale power markets are falling apart as natural gas kills coal and wind and solar plants eat up formerly high-margin peak electricity demand....
...Utilities have to adopt renewables to survive
The drive to own renewable energy isn`t part of a desire to reduce carbon emissions or have cleaner businesses -- it`s all about economics. Coal plants are no longer profitable to build and are being shut down by the hundreds, while wind and solar are now the low-cost energy providers. That makes the decision to buy more renewable energy in the future an easy one, and these four utilities are leading the way. ...

...more
---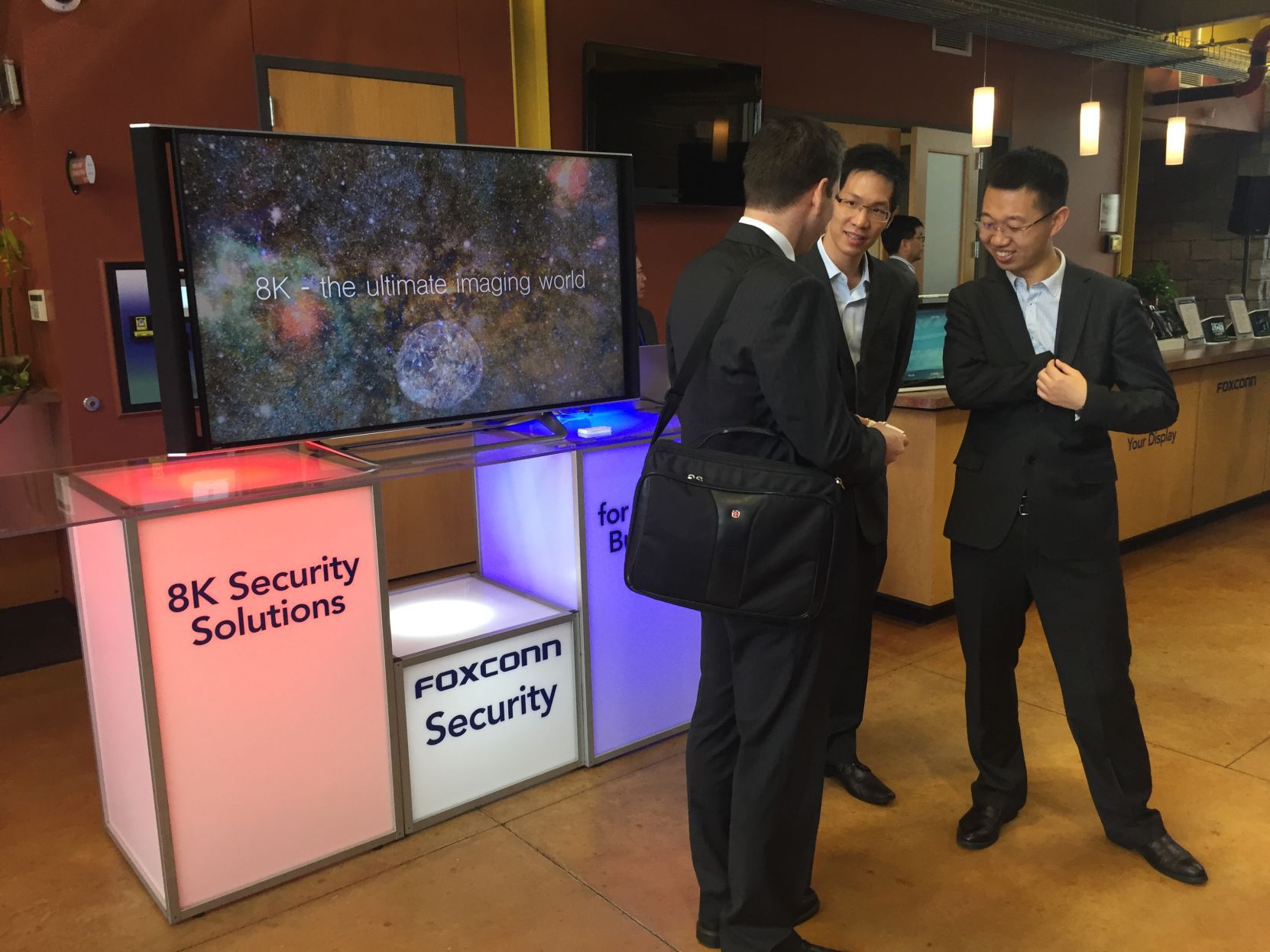 MOUNT PLEASANT — The Mount Pleasant Community Development Authority Wednesday evening recommended creating the tax increment district that will finance the Foxconn Technology Group project...
...more
---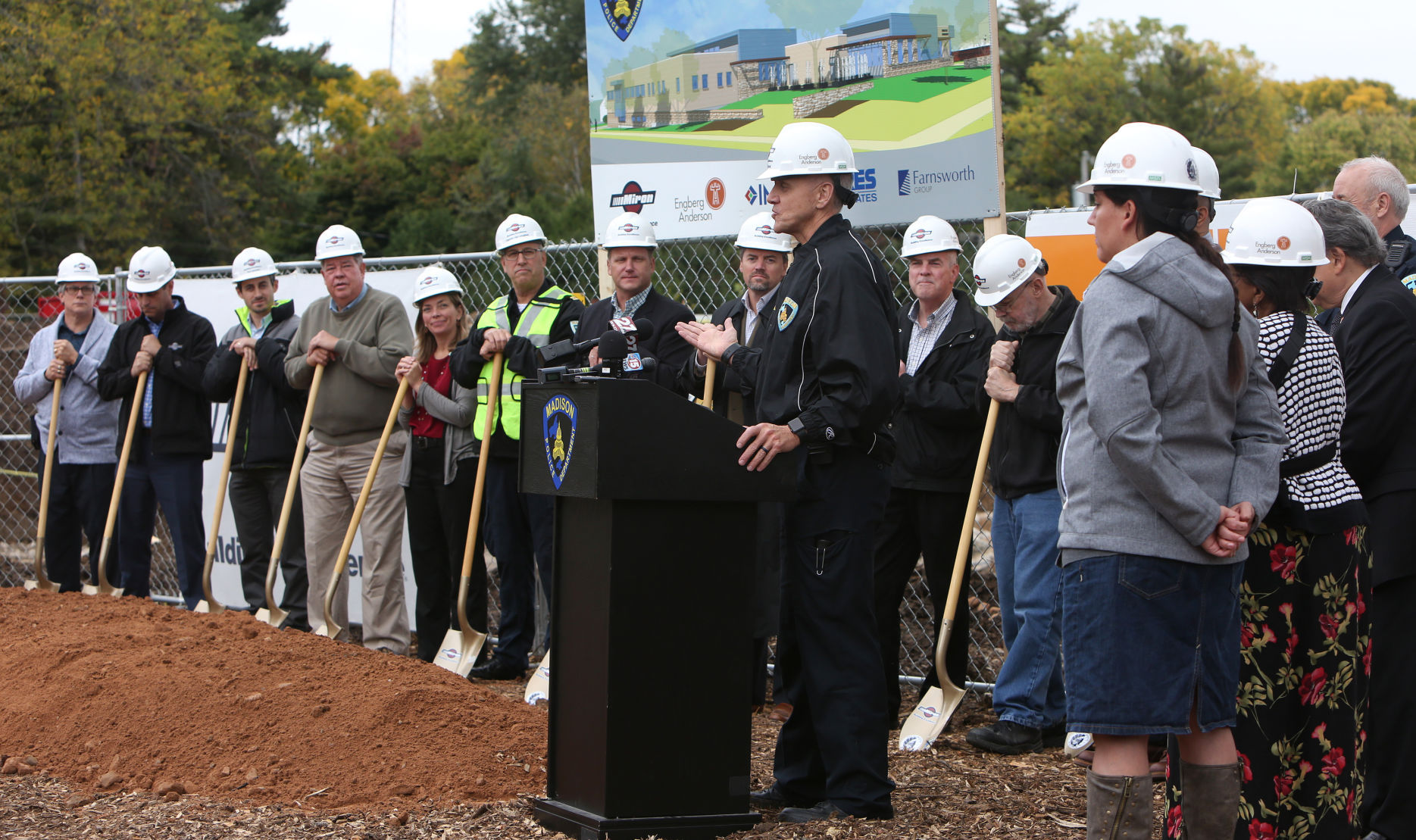 Outside of Sue Reynard's window sits a dirt pit and parts of a demolished church building, but it will soon be the site of the Madison Police Department`s Midtown District police station.
...more
---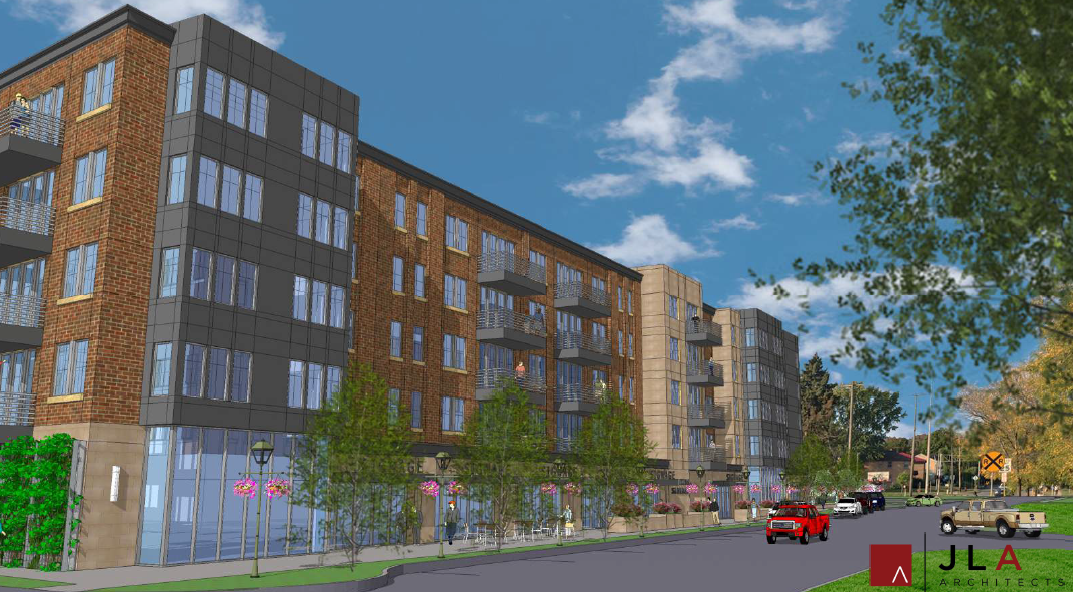 On the east side of Madison, there`s a fairly industrial stretch along South Fair Oaks Avenue that hosts a Madison-Kipp Corporation plant, a distribution center and the deteriorating Garner Feed Mill.
But the Feed Mill is slated to be redeveloped into an artisan food production facility with up to 50 micro-lodging units, and there`s more redevelopment on the horizon...
...more
---
R.A. Smith National, Inc. is a leading consulting engineering firm, providing multi-disciplinary services to federal, state and local government and the land development industry nationwide.
---
It's being developed right here in Madison.
The game's designer, Brendan Greene, known more commonly by his gaming handle, PlayerUnknown, tweeted several screenshots of the game in July that were rendered in Madison. Greene, creative director for Bluehole, the South Korea-based company producing the game, wrote "I'm at our new @PUBATTLEGROUNDS office in Madison today. The team is working on our desert map."
...more

Ken Notes: We need to tour this place!
---
Compared with Iowa and Wisconsin, in Minnesota we enjoy higher household incomes and are more likely to have a job, have college degrees and be covered by health insurance.
The transcontinental bake-off now underway for a new Amazon.com headquarters has highlighted how aggressive our neighbors in Wisconsin and Iowa have been about economic development and adopting more business-friendly policies.
Anybody here advocating for an economic policy course that more closely matches our neighbors, though, first has to contend with all of those inconvenient facts out there showing how well-off Minnesota's people are....
...more
---
Fox Valley business and government leaders are putting forth a proposal to Amazon as the e-commerce giant searches for its second headquarters, but they say they recognize the challenges of attracting a lucrative, high-tech industry like that to the region.
The Fox Cities Regional Partnership and New North are working together on a proposal for a site in the region, likely between Green Bay and Appleton because they are the two largest population centers.
...more

Ken Notes: 15 years ago we tried to put together a multi jurisdictional development site and could not get it done. It will be interesting to see if the communities can now lay down the swords and work together....
---
Benchmark will include 399 units in 47,000-square-feet of leasable space spread across five buildings at 840 Rose Drive, said Doug Hafemann, the developer. It will have a mix of climate controlled and ambient self-storage units ranging in size from 3-foot-by-3-foot lockers to 12-foot-by-35-foot contractor units. The climate controlled building will be three stories and include an enclosed loading/unloading area for vehicles....
...more

Ken Notes: This market is going crazy. We all may have too much stuff...
---
Zilber Property Group recently acquired about 70 acres of future industrial land in Kenosha, Wisconsin, at the interchange of Interstate-94 and Highway-142. The property sits just west of the newly developed Uline distribution center campus.
The acquisition adds to Zilber's current land holdings for future industrial building development. It can accommodate about 1 million square feet of building development potential. Zilber currently owns 22 industrial buildings in Kenosha County, buildings that are occupied by more than 55 tenants...
...more

Ken Notes: They know things...
---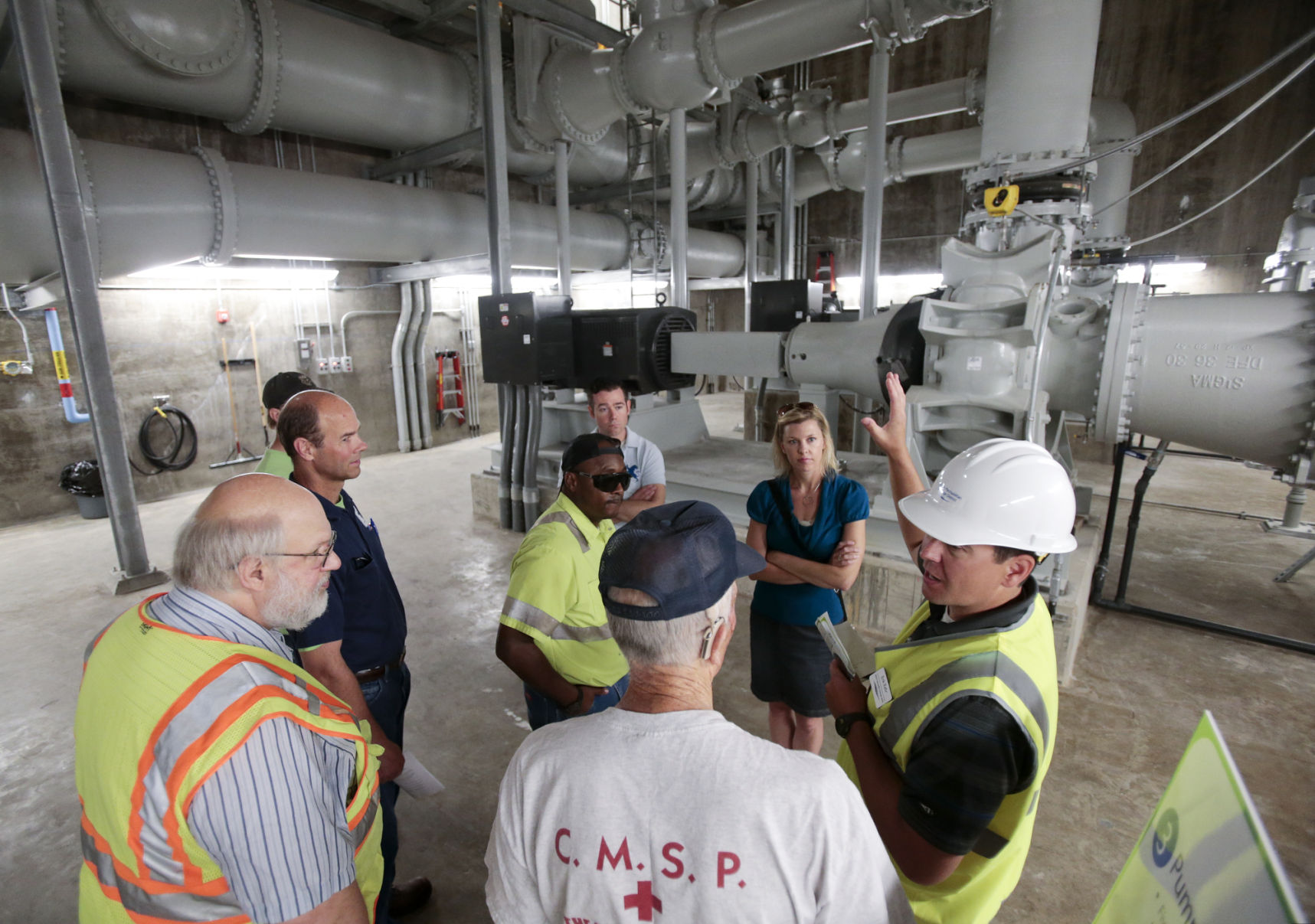 Can you imagine a day without water? What would life be like if you could not brush your teeth, take a shower, flush your toilet, or run your business because of a shortage of water?
In Dane County, we're blessed with abundant water resources. Our lakes, rivers and streams hold diverse aquatic life and offer countless opportunities for recreation. Meanwhile, the reliable, affordable services provided by our wastewater, stormwater and drinking water utilities place them among the best in the nation.
...more
---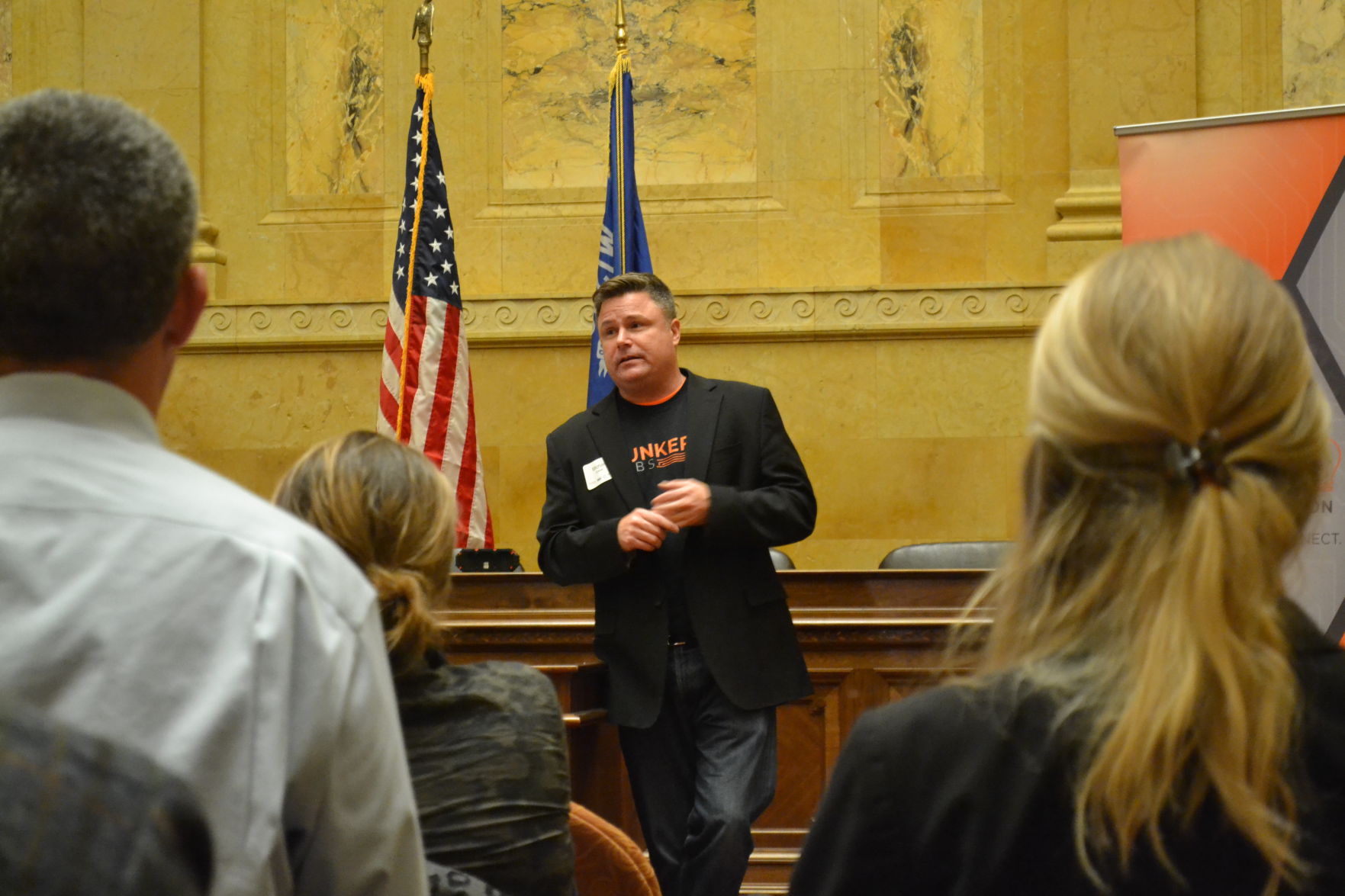 A seminar at the state Capitol last week strove to highlight veterans who create startups.
The "Muster Across America" event was organized by Bunker Labs, a three-year-old Chicago-based nonprofit and business incubation program that has made it its mission to help veterans who choose to become entrepreneurs.
The group launched a chapter in Madison in 2016 and has received significant state funding: The Wisconsin Economic Development Corp. gave Bunker Labs Wisconsin a $95,000 grant that same year. That money finances the Lab's "Innovator Academy" incubator in University Research Park.
...more
---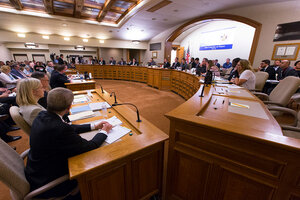 —
If all goes to plan, a giant Taiwanese-owned electronics factory will break ground next year in southeastern Wisconsin. The $10 billion plant is supersized: at 20 million square feet, it would be five times the size of Boeing's main plant in Everett, Wash., and would employ up to 13,000 workers to make screens for devices used in homes, cars, and hospitals....
...more
---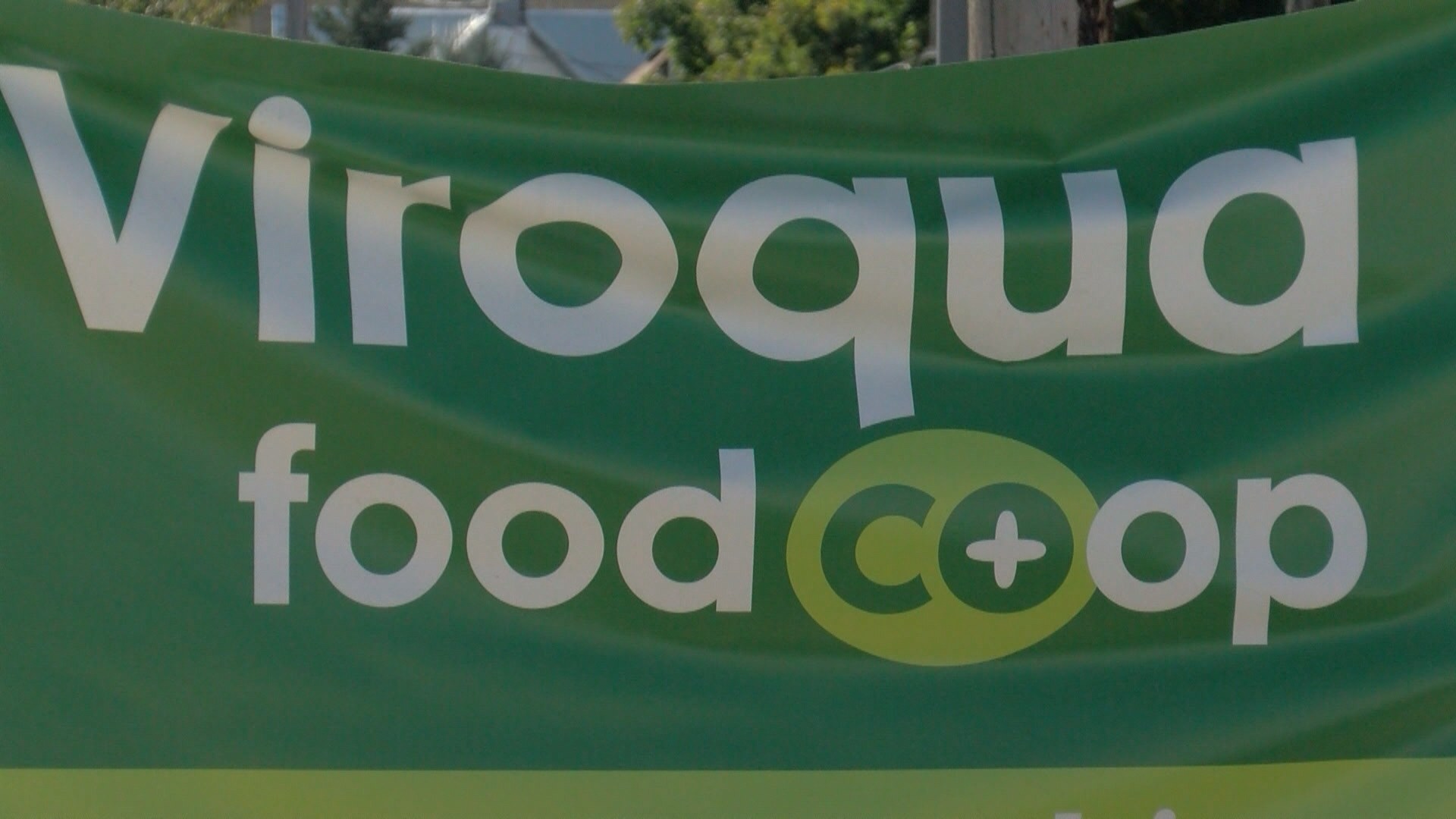 The Viroqua Food Co-op is at work on a new expansion, the third in their 22 year existence.
"It seems like we`re getting more and more recognized for the local food scene that we have around here," said the co-op`s outreach coordinator Bjorn Bergman.
Local food is a big deal in Viroqua with nearly 20 neighboring farms in just Vernon County alone. That`s a connection the co-op holds in high regard.
"As we grow our store, our sales will increase," Bergman said. "We will be able to sell more local products that will support those local farmers [and] local food producers."
Currently a third of Viroqua Food Co-op sales come from food producers within 100 miles. With an expansion that will more than double their space... they are hoping to increase that local connection.
...more

Notes:
---
PORT EDWARDS - A drawn-out legal battle is to blame for the lack of progress on a business park planned for the former Domtar mill site in Port Edwards, according to the property owner.
The fight has stalled out a project that had promised to create some 800 jobs in the community near Wisconsin Rapids.
DMI Acquisitions, the real estate and redevelopment company that owns the site, sued the construction company hired for the project, Chicago-based DeNovo Constructors Inc. DMI filed the lawsuit after DeNovo abandoned the site mid-project....
...more
---
MILWAUKEE — The skyline of this Great Lakes city is getting a makeover, led by a tower that unfurls like a magnificent curved glass sail on the Lake Michigan shoreline.
Northwestern Mutual's striking $450 million, 32-story glass-and-steel office tower, which opened in August, is helping to reshape the city. It will be followed by the Milwaukee Bucks' $524 million arena, financed with $250 million in taxpayer funds, which is set to open next year.
The two buildings will serve as bookends for more than 100 big real estate projects just opened or under construction in Milwaukee's surging city center...
...more

Ken Notes: Madison may need a high rise district to compete...
---
ROME – Adams and Wood County residents will soon have the opportunity to break out their golf swings and experience the game at a golf resort.
Sand Valley Golf Resort will host an appreciation event Oct. 16 through Nov. 5 for all residents and property owners in Adams and Wood counties. Residents can schedule a tee time anytime Monday through Thursday or after noon Friday through Sunday during that date range. Visitors should bring a valid ID or utility bill to prove they live or own property in either county to be included in the event.
...more

Ken Notes: Road trip? I can generate a pretty realistic property tax bill - I`m just saying...
---
We manage your IT-- so you can focus on running your business

Know you need IT but not sure where to start? Let our technical experts designs an IT plan that works for your company. We`re your IT one stop shop.
---
WISCONSIN RAPIDS - Families could see new housing opportunities in Wisconsin Rapids as soon as next summer, after the city approved the development of townhouses near Lincoln High School.
...more
---
One of Grand Chute's biggest development projects is inching closer to the starting line.
The WG&R Furniture-owned development is a 29-acre property at the northeast corner of W. Wisconsin Avenue and Interstate 41, on the site of the former National Envelope factory.
Besides the future WG&R Furniture flagship store, it has space for additional commercial development that could include a mix of stores, a restaurant and a hotel.
The development has been in the planning stages for more than a year.
The entire project's cost is estimated to be between $30 million and $35 million...
...more
---
Milwaukee - 1/1/2020 Journal Sentinel business reporter Tom Daykin talks about commercial real estate and development, including stores, hotels, offices, condos, apartments and industrial buildings...
...more

Ken Notes: Tom Daykin is the source for ED news in MKE. This is a permanent link to articles in his blog which is updated daily...
---
A group of nonprofit and business leaders are launching a campaign to redevelop central city commercial districts near downtown Milwaukee.
Known as "Ramp Up," the effort is starting with a $200,000 investment from JPMorgan Chase & Co.'s PRO Neighborhoods initiative.
Ramp Up aims to spark the revitalization of vacant and underused commercial properties on Milwaukee`s north side and near south side....
...more
---
An extended-stay hotel chain that has faced roadblocks in its attempts to enter the Milwaukee area apparently is getting its first location on the city`s far south side.
WoodSpring Suites plans to develop its first Wisconsin hotel at 1701 W. Layton Ave. Construction on the four-story, 124-room hotel near Mitchell International Airport could begin this fall...
...more
---
---
Our Current Publications:
...more
---
FINANCING & GRANTS
Brownfield Grants: Grants to local governments, businesses, non-profits and individuals for developing commercial and industrial sites that have been adversely affected by environmental contamination.
Brownfield Site Assessment Grant: Grant funds to approved projects to assist local governments with conducting initial environmental assessment and demolition activities on an eligible abandoned, idle or underutilized industrial or commercial site.
Business Opportunity Loan Fund: Financing options ranging from loans to loan guaranties for businesses making investments to expand in or relocate to Wisconsin.
Capacity Building Grants: Grants to assist local and regional economic development groups to create an advanced economic development network within Wisconsin.
Capital Catalyst: Matching grants to seed funds managed by local communities and other eligible entities to provide capital to high-growth startups and emerging growth companies.
Community Development Investment Grant: Financial support for shovel-ready projects with particular emphasis on downtown community driven efforts that deliver significant, measurable benefits in job opportunities, property values, and/or leveraged investment by local and private partners.
Global Business Development Grants: Grant funding to support the growth and expansion of exports by Wisconsin companies.
Idle Industrial Sites Redevelopment: Highly competitive program offering grants to Wisconsin communities for the implementation of redevelopment plans for large industrial sites that have been idle, abandoned or underutilized for at least five years.
Industrial Revenue Bonds: A unique type of revenue bond organized and issued by a state or local government, the proceeds of which are directed to a private, for-profit business.
Seed Accelerator: Provides grants to eligible communities and other organizations to support a pre-seed business model program that incorporates training, mentoring and financial assistance to entrepreneurs in their area. Grant funds may be used as seed capital for companies in the accelerator, as well as for costs associated with initiating the accelerator program.
Special Project Loan Fund: Loans or loan guarantees to eligible companies preparing for future growth; diversifying operations, markets or product lines to increase competitiveness; or preparing a project site for future commercial development.
Technology Development Loans: Flexible lending program designed to assist high-tech startup and emerging growth companies in financing the development and launch of innovative products and services.
TAX INCENTIVES
Business Development Tax Credit: Provides refundable income tax credits that can be earned based on jobs, capital investment, training and the location or retention of corporate headquarters.
Capital Gains Investment Incentives: Capital gains on funds invested in qualified Wisconsin businesses are completely exempt from the capital gains tax after the investment has been held for five years. Capital gains on existing investments which are sold in order to generate funds for investments in qualified Wisconsin businesses are deferred so that they are not taxed at the time they are invested in the Wisconsin businesses.
Development Opportunity Zones: Non-refundable tax credits for new and expanding businesses in the cities of Beloit, Janesville and Kenosha to assist with capital investment and the creation and retention of new, full-time jobs.
Enterprise Zone Tax Credit: Refundable tax credits for new and expanding businesses that can be earned based on job creation, job retention, training, investment and Wisconsin supply chain expenditures.
Historic Preservation Tax Credit: State income tax credit for 20% of the qualified rehabilitation expenditures for eligible buildings.
Job Creation Deduction: Companies can take an exclusion from income if they create jobs in Wisconsin of $4,000 per employee for small businesses and $2,000 per employee for larger businesses.
Manufacturing & Agriculture Credit: Available to individuals and entities for taxable years that begin on or after January 1, 2013, for manufacturing and agricultural activities in Wisconsin. The credit is a percentage of "eligible qualified production activities income." The credit is calculated by multiplying eligible qualified production activities income by one of the following percentages.
For taxable years beginning after December 31, 2012, and before January1, 2014, 1.875%
For taxable years beginning after December 31, 2013, and before January 1, 2015, 3.75%
For taxable years beginning after December 31, 2014, and before January1, 2016, 5.526%
For taxable years beginning after December 31, 2015, 7.5%
For individuals, the credit is limited to the amount of income tax paid on the income from which the credit is based. For a corporation, eligible qualified production activities income is the lesser of:
eligible qualified production activities income,
income apportioned to

Wisconsin

, or
income taxable to

Wisconsin

as determined by combined reporting law, if the corporation is a member of a

Wisconsin

combined group
Property Tax Exemptions: Machinery and equipment used in manufacturing is exempt from personal property taxes. Manufacturer and merchant inventories are exempt from personal property taxes. Certain waste treatment facilities owned by utilities, manufacturers, and commercial businesses used for the treatment of industrial waste materials are exempt from general property taxes.
Qualified New Business Venture (QNBV) Program: Helps drive investment to innovate early-stage Wisconsin companies by allowing investors to claim a 25% tax credit on the amount they invest into a QNBV-certified business.
Research and Development Tax Credit: An R&D credit is available to corporations, sole proprietorships and pass-through entities equal to 5% (10% in some cases) of the excess of qualified research expenses for the current year over a base amount.
Sales Tax Exemptions: Wisconsin sales tax does not have to be paid on the following:
Machinery and equipment used by a manufacturer in producing tangible personal property.
Tangible personal property that becomes an ingredient or component of another product in the manufacturing process.
Tangible personal property that is consumed or loses its identity in the process of manufacturing tangible personal property.
Machinery, equipment and tangible personal property used in research by companies that are engaged in manufacturing or biotechnology.
Fuel and electricity used in manufacturing.
WORKFORCE DEVELOPMENT
Apprenticeship Completion Award Program: Offers employers, adult apprentices and sponsors a 25% reimbursement (up to $1,000) for instruction costs, including tuition, books, materials and other course fees.
ExporTech: Export acceleration program to help Wisconsin companies expand their global market reach through targeted export strategy development and execution.
Industry Development: WEDC's Division of Business and Industry Development delivers customized solutions—technical and financial—to established business associations, consortia and industry cluster organizations in order to create favorable conditions for expanding existing Wisconsin industries and attracting new companies to priority industry sectors in Wisconsin. The division also supports minority business development by working with and providing resources for revolving loan funds and technical assistance to minority business development groups.
Veteran Grant Program: Offers employers a state grant of up to $10,000 over four years for hiring and retaining eligible veterans.
Wisconsin Fast Forward: Makes $15 million in grants available to employers to develop and implement innovative and collaborative customized training solutions for skilled workers.
...more

Ken Notes: I ran across this and thought I would add links as time permits. Hope it helps...
---
---
Notes from Ken Harwood Editor WDNews and WisconsinDevelopment.com.
For several years I have suggested that WEDC create a database that lists all their loans, grants and other incentives and the current status of these investments. Now they do. Created for a
report
they recently issued, the
data base
is available online or as a
spreadsheet
.
If you are a business or ED professional, study the list an a resource of what type of assistance may be available. Make sure you have your local ED professional and representatives from WEDC as well as other agencies that may have available funds in the loop as you plan your expansion.
I will continue to advocate for a new jobs based tax credit to level the playing field and streamline the process, but do applaud the efforts of WEDC. I hope local media reports on this data base as well as the report and available options for new and growing businesses...
The Report is here...
All info is here...
http://inwisconsin.com/inside-wedc/core-strategies/operational-and-fiscal-excellence#programoutcomes
...more

Ken Notes: I will keep this article as a permanent link in WDN.
Start Week: 38 - Query String:SELECT * FROM wdn WHERE `issue` > 38 and volume = 5 OR `issue` > 90 ORDER BY sortorder