---
Online at
WisconsinDevelopment.com
(4 weeks of articles) - Searchable at
Search WDN
-
WDN Tool Box
, Links you can use everyday to help you and Wisconsin grow! Edited and published by
Ken Harwood @ LinkedIn.
Click Here To Subscribe or add Friends and Colleagues... Available free from our SPONSORS... Why I publish WDN... WDGreen Environmental News From a Business Perspective!

Ken Harwood
Advocating for Wisconsin
Ken [at] KenHarwood.com
608.334.2174
...more

Ken Notes: "Ken Notes" may be reprinted in context without permission. Attribution should be Ken Harwood, Editor Wisconsin Development News or Ken Harwood Advocate for Wisconsin.
---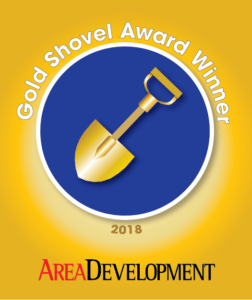 MADISON – Governor Scott Walker today announced that Area Development, a leading national publication covering site selection and facility planning, has recognized the State of Wisconsin for excellence in economic development with its 2018 "Gold Shovel Award."
Wisconsin is one of just five states to receive the prestigious award for having achieved significant success in terms of job creation and economic impact for projects undertaken in 2017...
Ken Notes: The actual article from Area Development is here. It has a wealth of information on the awards and the methodology used in the selection process. It also details some very creative project from around the nation well worth looking at. This is a great read and really offers insight into what companies and industries are expanding and some very creative adaptive reuse. Here is the top ten that Wisconsin submitted:

1. Foxconn Mount Pleasant 13,000 $10 billion Electronics
2. Haribo Pleasant Prairie 385 $220 million Food Processing
3. Generac Waukesha, Jefferson, Whitewater 400 $73 million Hdqtrs. & R&D
4. Kwik Trip, Inc. La Crosse 329 $139 million Food Processing
5. Mills Fleet Farm Group, LLC Chippewa Falls 284 $69 million Distribution
6. U.S. Venture, Inc. Appleton 214 $56 million Headquarters
7. Brakebush Brothers, Inc. Westfield 219 $48 million Food Processing
8. Sigma-Aldrich Corp. Sheboygan Falls 175 $64 million Pharmaceuticals/Chemicals
9. Masters Gallery Foods, Inc. Oostburg 150 $36 million Food Processing
10. Dynamic Recycling, Inc. Onalaska 153 $13 million Recycling

...more
---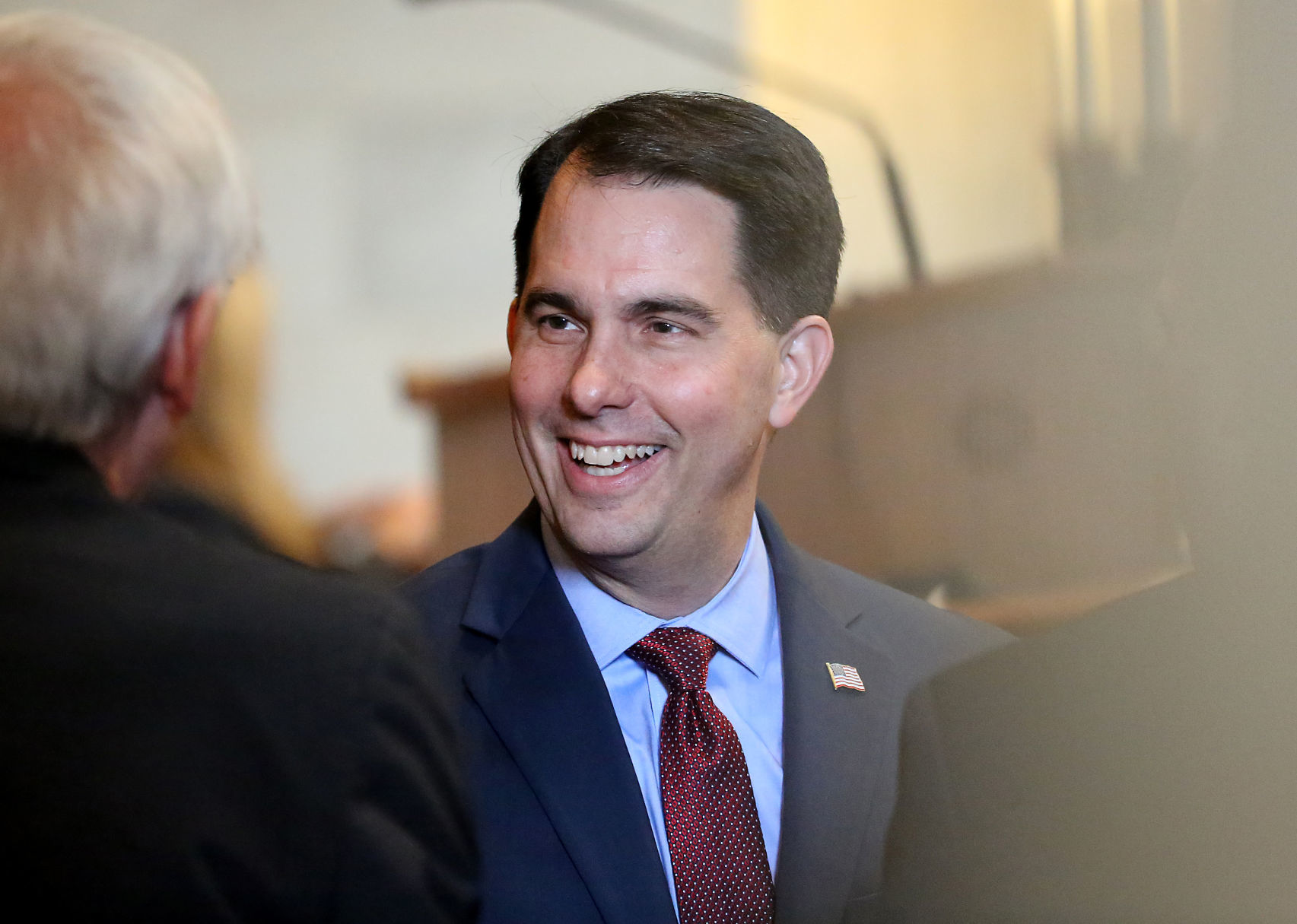 MADISON — The Wisconsin governor's race got off to a fast start Wednesday with Republican Gov. Scott Walker proposing a trio of new tax cut proposals aimed at college graduates, seniors and working parents and Democratic challenger Tony Evers leaving all options on the table — including a gas tax hike or toll roads — to repair the state's deteriorating roads....
...In a statement issued by his campaign Wednesday, Walker called for a new tax credit of up to $5,000 over five years for college graduates who live and work in Wisconsin as a way to reduce student loan debt. Evers has called for a new statewide authority to help college graduates in the state refinance their student loan debt and new tax incentives to help retain college graduates, though he hasn't offered specifics....
Here is an article by Ken Harwood written 11 yep 11 years ago!!!!!

March 27, 2007, 12:00 AM
Free tuition for all University of Wisconsin students is unrealistic for the simple fact that it raises taxes in a state whose residents, if not the politicians, know that it is already on the high end on the tax scale.

We can accomplish the objective, which is to keep students in Wisconsin after graduation, however, with a much better and actually workable solution...
Special thanks to Biz Times for actually keeping a copy online something even I failed to do...

...more
Ken Notes: We may need elections more often to get innovative legislation on the table.
Regarding my article
, all of my ideas are in the public domain but a little credit would be nice.
WDN will remain non partisan through the election although I am a fiscal conservative with a strong pro: local government, business, environmental, and education bias. This combo make me a little homeless in today`s political quagmire.
---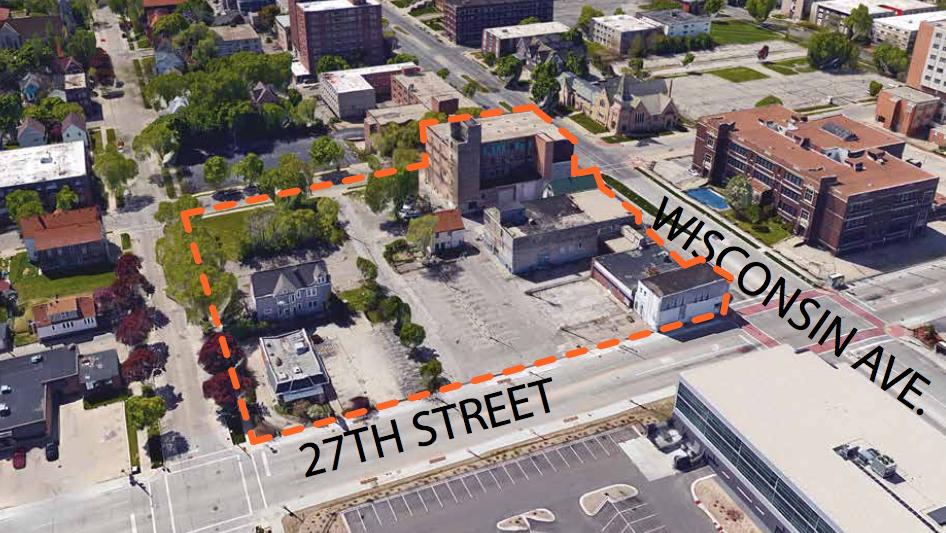 ...more

Ken Notes: Good for Milwaukee...
---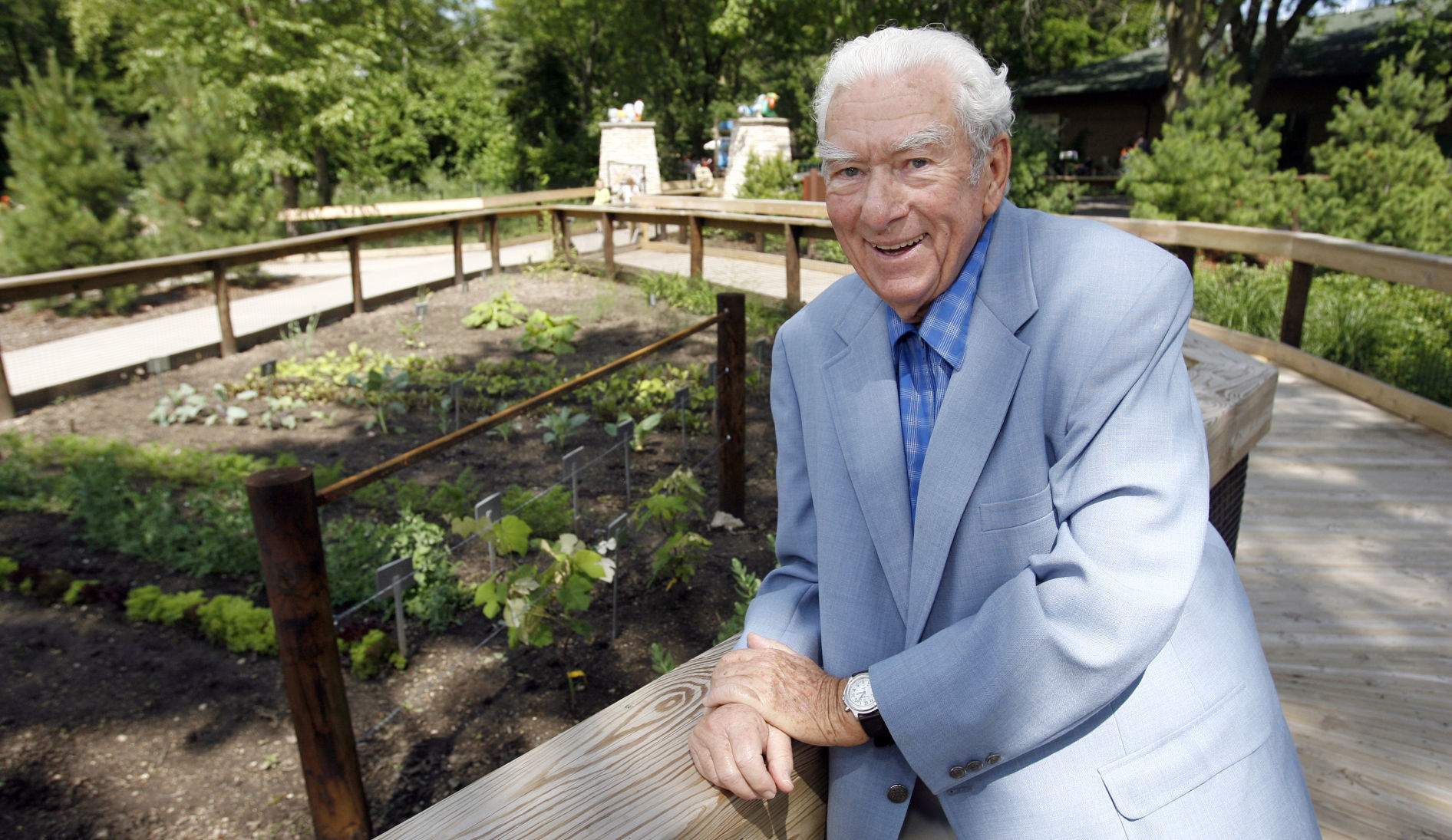 John H. "Jack" Lussier funded about 80 scholarships to Madison College every year and received dozens of thank you notes in return.
"The kindness and generosity of people like yourself truly amazes me and leaves me short of breath and brings me to tears," wrote one woman, who returned to school to become a dental hygienist in her 40s. "I used to think receiving help from strangers was something you only see on television."...
...more

Ken Notes: Thanks Jack for all you have done!!
---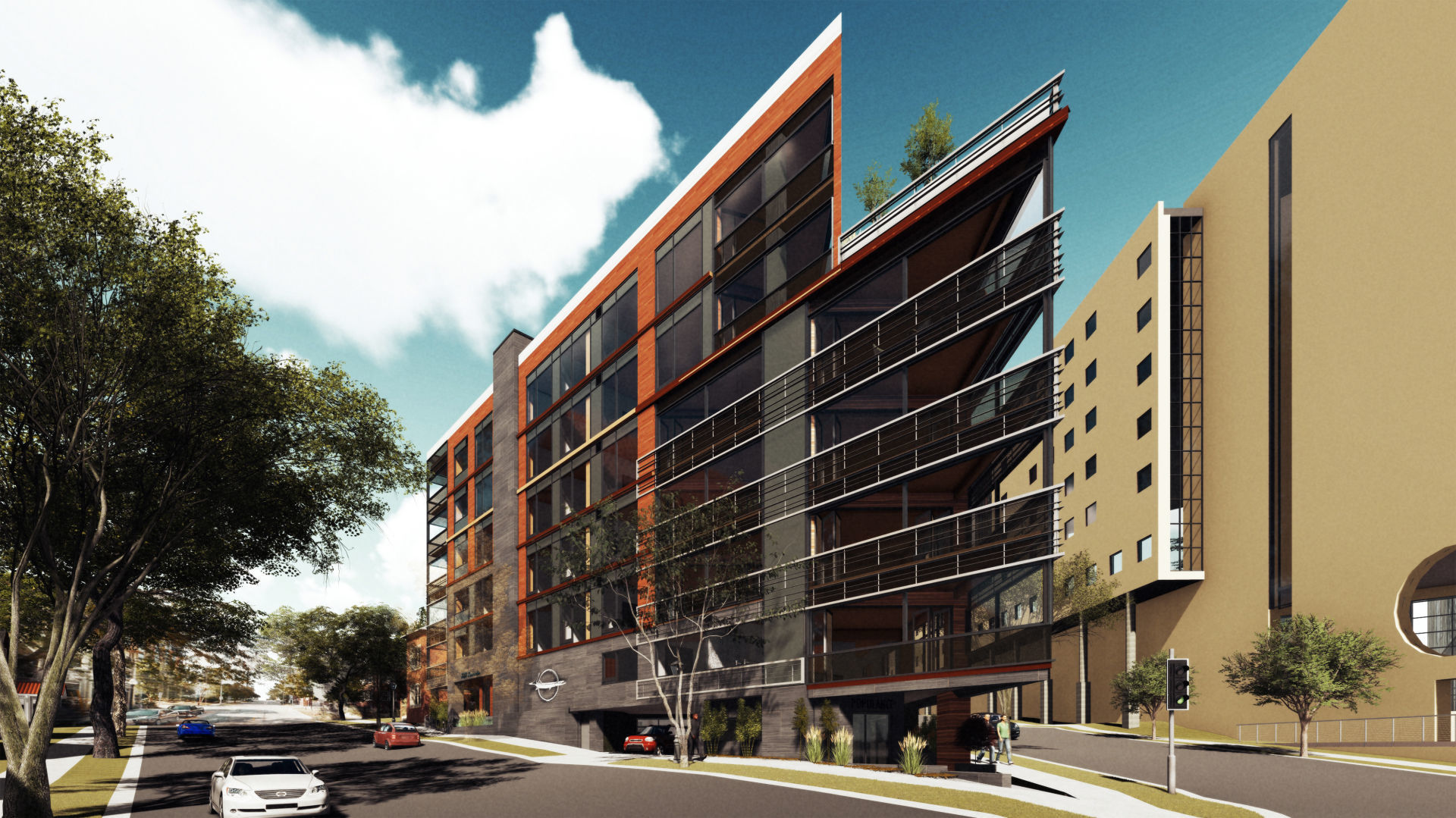 For a time, Downtown condos were all the rage, with hundreds of posh units in stylish buildings bringing new residents and evolving the look of blocks around Capitol Square.
Then, the market saturated and the Great Recession struck, with the last major condo projects in the core Downtown completed around 2008...
...more

Ken Notes: Madison has done a great job planning as well, May of the apartments built in the last few years are condo ready and can be sold as such if the market demand changes. Madison has a very good planning department especially considering the political hurdles...
---
Miron's comprehensive range of construction services are designed to meet the unique and diversified needs of our clients. Contact Us.
...more
...A sponsor of Wisconsin Development News
---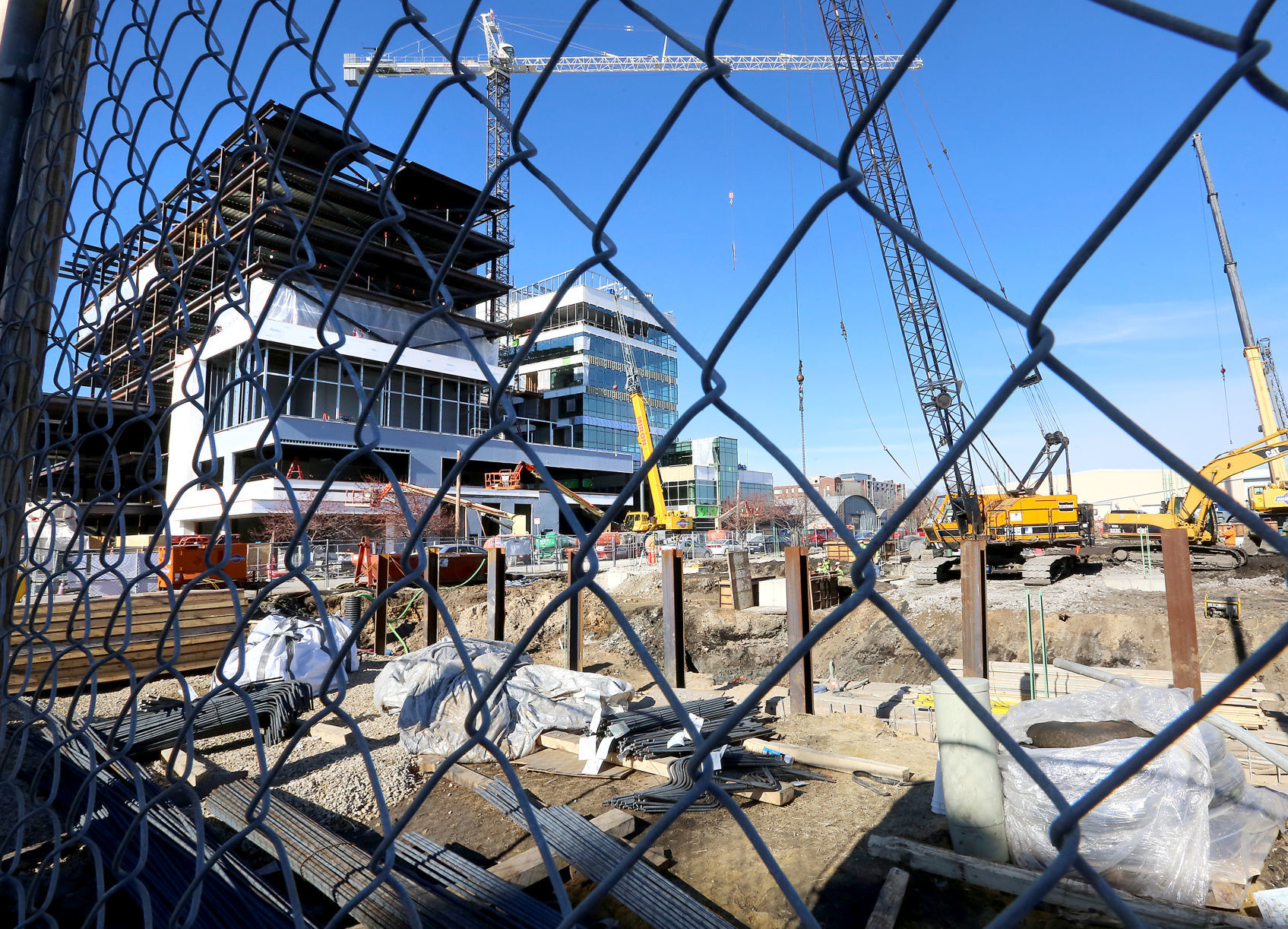 Madison is nearing the finalization of its updated master plan that guides development, policy decisions and budget priorities, but concerns have been raised throughout the process about changes that could result in more dense developments.
For more than a year and a half, city staff, residents and committees have weighed in and worked on an updated Comprehensive Plan for Madison — an over-arching document that informs city decision-making on development and prioritizes areas the city should focus on over a 20-year period...
View the Draft Plan here.
See feedback on the Draft Plan here.
Learn about the Plan review process here.
...more
---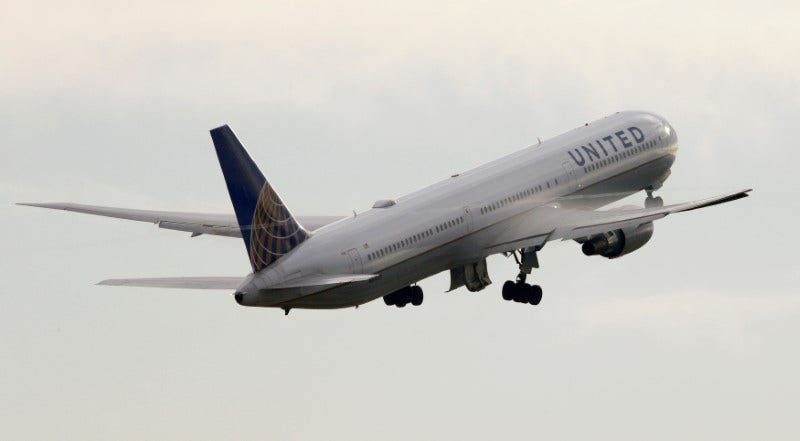 Airlines are raising salaries and expanding benefits in order to combat the industry's severe pilot shortage, according to the Wall Street Journal.
Boeing Co. estimates that airlines will need to hire 635,000 pilots globally over the next two decades.
Airline analyst Mike Boyd said the pay scale for pilots has to increase significantly to attract qualified candidates.
"If we are going to get more pilots, the pay scale has to go up in the early years so we get more people into it," Boyd said during an interview on "Making Money with Charles Payne" on Wednesday...
...more

Ken Notes: This is a PERFECT opportunity for transit growth in Madison! We desperately need more local, regional and national air transit opportunities. Chris Johnson Manager of UW Flight Simulation Laboratory on campus suggests that it is very difficult if not impossible to get the basic flight training and hours needed to begin to advance to a commercial pilot in Madison. The UW would be interested in working with flight schools and airlines to provide a training opportunity for young professionals looking to enter the field.

With the current demand from EPIC, Foxconn and others Madison need an airline to hub out of the Madison facility. We also need to expand our private offerings which is often the entry level opportunity for commercial pilots.

Chris and I are hoping to explore this more in the coming months. If you would like to help expand air transit and training in Madison give us a call. Now about transit from the Airport to downtown and EPIC --- don`t get me started.
---
University Research Park Inc., an affiliate of the University of Wisconsin–Madison, will develop a 138,000-square-foot building that will be fully leased to Exact Sciences Corp..
University Research Park Inc., a nonprofit corporation affiliated with the University of Wisconsin-Madison, will soon welcome Exact Sciences Corp. to its 260-acre University Research Park in Madison, Wis. URP recently broke ground on the $60 million Innovation One, a 138,000-square-foot building that will house the cancer-focused molecular diagnostic company's corporate headquarters...
.
...more

Ken Notes: Cograts now we need some big players for RP II.
---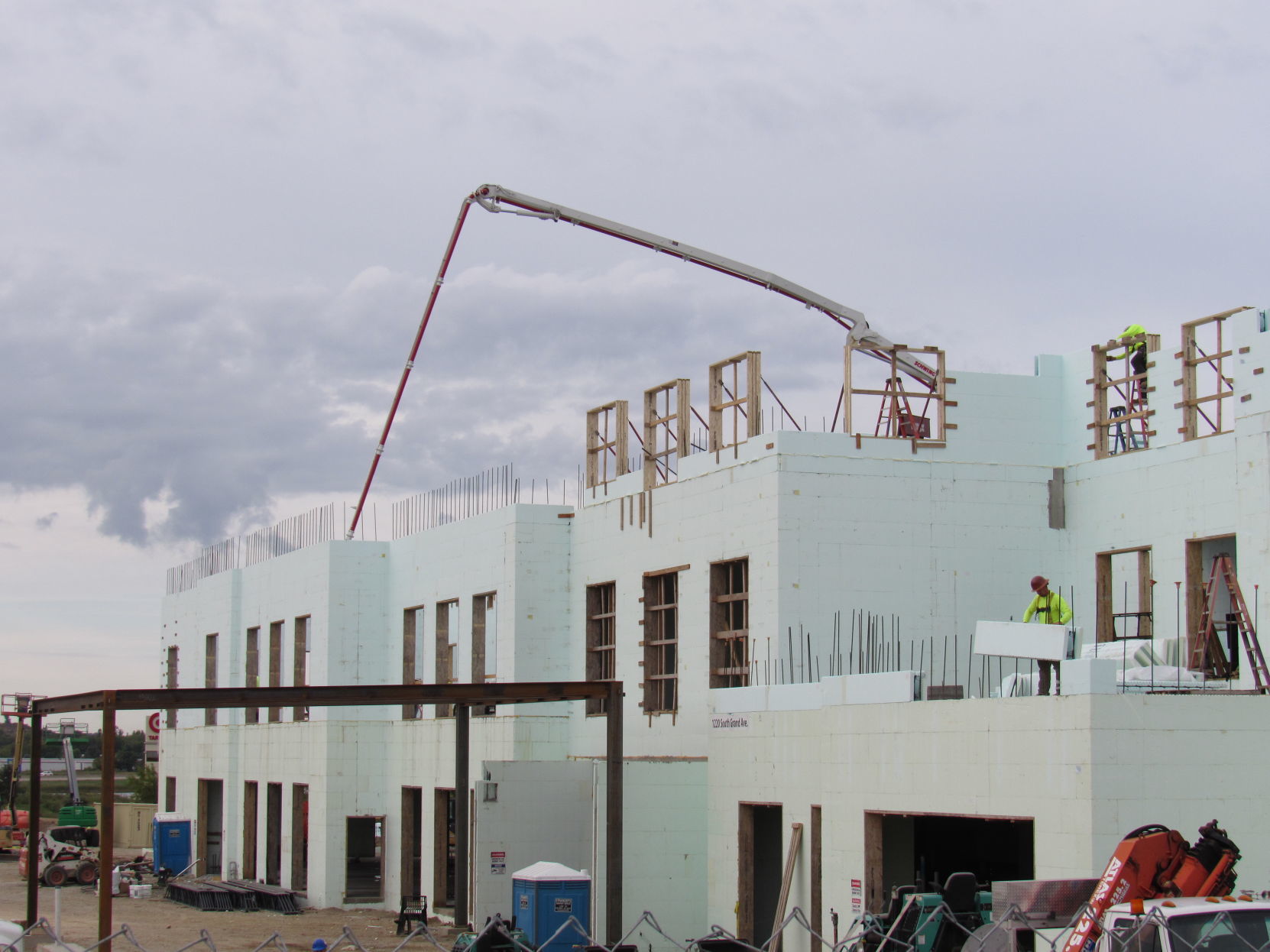 With Madison's population expected to grow by 160,000 in 25 years, regional planners are banking on an accessible survey tool to help inform the direction of future growth
A Greater Madison Vision is an effort to create a regional development plan that will reflect the priorities of the communities it represents by using an online survey that allows citizens to simulate different planning priorities. The hope is the survey will reach 10,000 people and help save money for taxpayers and businesses in the coming decades by predicting where growth will occur and how....
...more

Ken Notes: please check out the website!!
---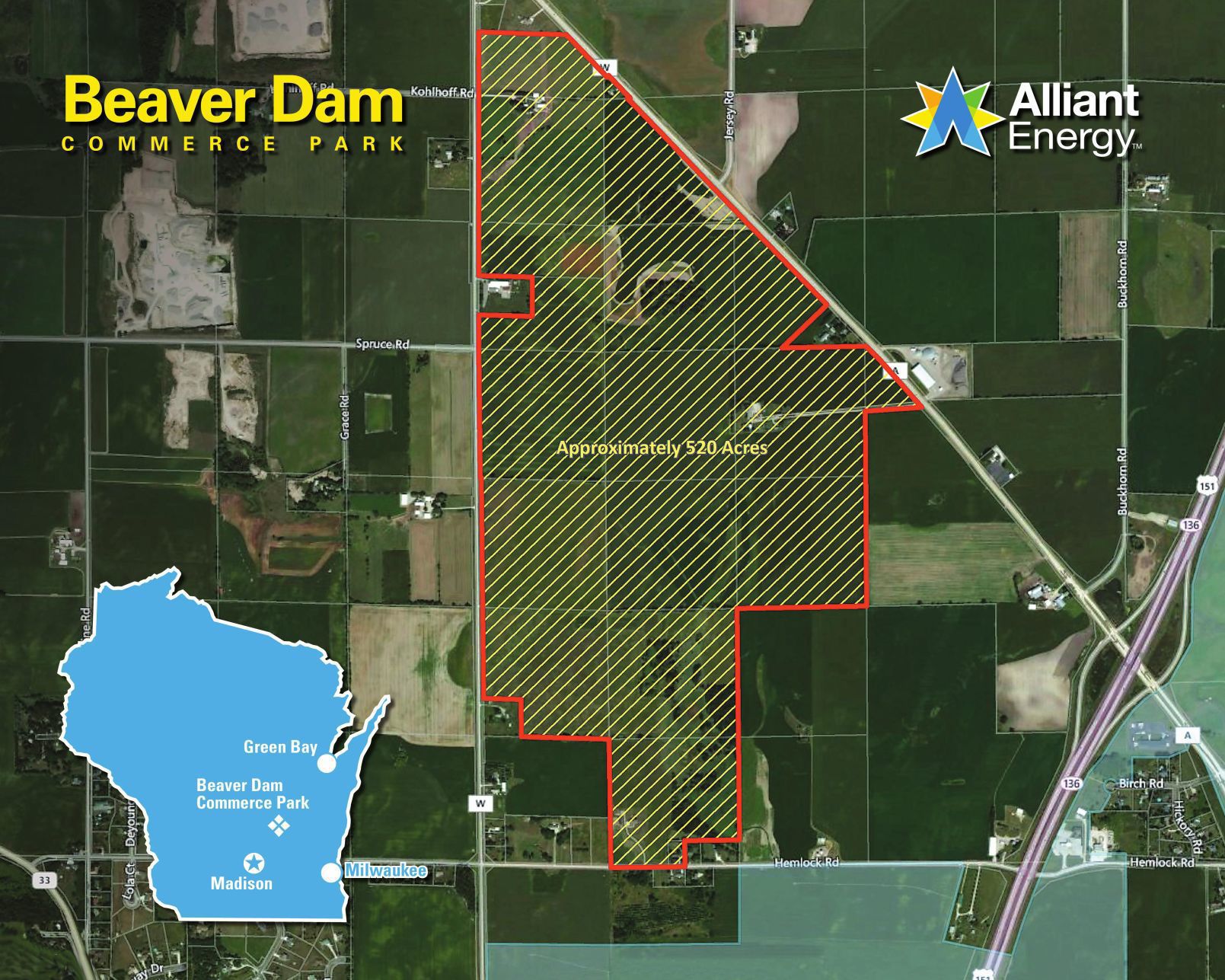 TOWN OF TRENTON — "A BIG site for BIG businesses."
That is how Alliant Energy is touting the Beaver Dam Commerce Park when plans were unveiled Thursday at Harmony Baptist Church, N8954 Highway W.
The industrial park of 520 acres will enable Wisconsin to compete for new, large-scale development on land currently planted in corn and soybeans, according to a press release...
...more

Ken Notes: here is another old idea of mine that is new again. Why not use state shared revenues to encourage multi jurisdictional commerce parks in the state and market regions to companies instead of individual communities. Each region could have a unique economic development identity. Just a thought...
---

Findorff, builders of Wisconsin`s finest projects...and ...A sponsor of Wisconsin Development News
---
As emerging technologies broaden and increase access to information, more than 600 cities and regions around the world are projected to invest over $400 billion in smart technology in the next two years.
The UW System Wisconsin Idea Smart Future Summit at the University of Wisconsin–Parkside, Tuesday, Aug. 7, from 8:30 a.m. to 2:30 p.m., will include discussions with leaders from education, public administration, and business. Featured speaker Chelsea Collier, founder of Digi.City, gathers information about the various ways in which cities and regions of all sizes are using smart technology to improve operations and enhance quality of life for residents...
...Attendees are required to register. Free registration for the event is sponsored by the Wisconsin Economic Development Corporation. To register, visit: uwp.edu/IdeaSummit18.
...more
---
GREEN BAY – Mark Hogan has done something no CEO of the Wisconsin Economic Development Corp. has done in the organization`s seven-year history.

The Green Bay native is about to mark three years in charge of an agency that was plagued by lax oversight and poor accountability in its early years.

WEDC`s past continues to drive criticism of the agency as it moved forward with possibly the single largest business investment deal in the state`s history: Foxconn.
Critics say the agency`s past raises concerns about the state`s $4 billion incentives package, changes to the size of the plant, use of eminent domain to acquire land, and the 22 million-square-foot plant`s use of Lake Michigan water...

...more

Ken Notes: Mark makes some good points. I would like to mention that I am hearing how we could better spend the "Foxconn Money". Since the Foxconn project is largely incentive based using property tax credits and income tax credits if you Stop Foxconn you have no money to spend. I am not taking sides here but as former elected official I get very nervous when people start spending money that isn`t there. So once again No Foxconn No Money...
---
Mosaic Telecom Will Use Funds To Expand High-Speed Internet Across Several Communities
People living in Cameron, Dallas and Ridgeland can expect access to faster internet within the next several years.
The U.S. Department of Agriculture Rural Development recently awarded a roughly $21 million loan to a telecom company for a broadband expansion project in rural northwestern Wisconsin.
The money will go toward installing 675 miles of fiber-optic cable to homes across several communities, said Frank Frassetto, state director for USDA Rural Development. He said the service will go beyond the 3-megabit per second download speed the average homeowner had back in 2009....
...more

Ken Notes: I still think we are getting into bed with the wrong companies. The next phone technology will drive the demand for fiber and if we can develop a network of 5g towers we could cover the state with wireless high speed home internet and a fiber infrastructure for business and industry to tap into. We need a state wide plan and the leadership and a negotiator to get this done.
---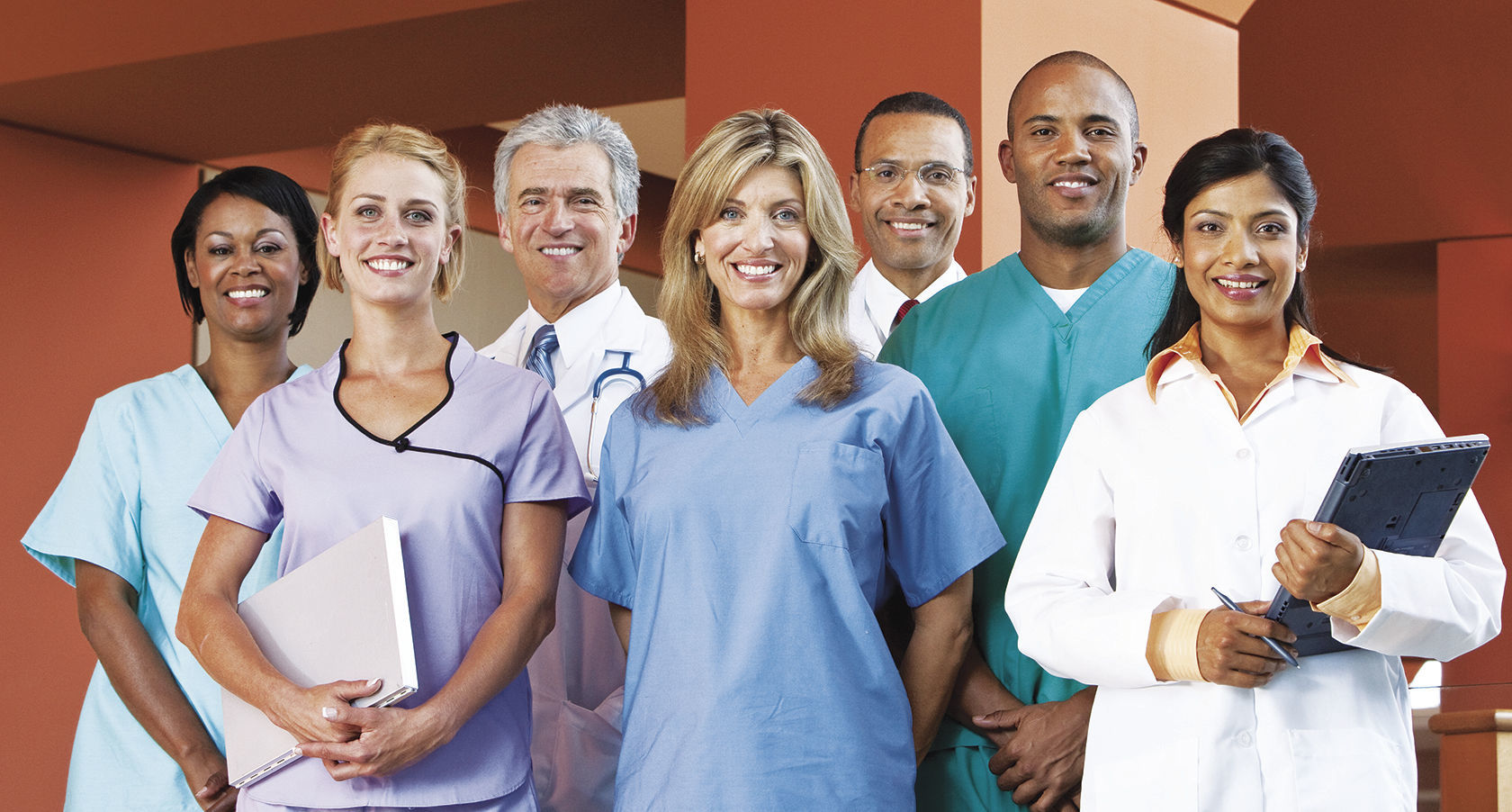 A Fast Forward grant totaling almost $386,000 has been issued to help the Workforce Development Board of South Central Wisconsin (WDBSCW) and UW Health address critical healthcare workforce needs in the Dane County region.
In the last year, healthcare organizations in Dane County had a total of 325 Medical Assistant job openings. The demand for these trained workers will continue to increase each year for at least the next 5 years as the Madison population continues to grow.
...more

Ken Notes: We need a new medical school campus in Wisconsin training everything from nurses to doctors. With a focus on nurse practitioners and physician assistants. I would add functional medicine to the mix...
---
...A sponsor of Wisconsin Development News
---
Development in Wisconsin's 600 cities and villages hit $5.6 billion in 2016, marking the largest increase since the Great Recession, according to a recent report from the League of Wisconsin Municipalities.
But the benefits of economic development aren't evenly distributed, report authors found.
This is the third such annual report commissioned by the league, prepared by the Wisconsin Policy Forum.
Smaller communities in the state have struggled more to achieve growth. Half of the state's cities and villages had new construction rates of less than 0.8 percent in 2016, the report shows.
Report authors found new construction has led to a 1.8 percent increase in property values, the largest increase since 2008 but still below pre-recession levels....
...more
Ken Notes: This is huge news but it is very difficult to market smaller communities as viable economic development centers. This is why I advocate for a more level playing field by establishing new tax credits for all job expansion in the State. My ideas specifically:
Establish a 2K for 10 year tax credit for new hires for any expanding business.


Let communities offer incentives up to 10% of new value in property tax credits to expanding companies with a signed development agreement guaranteeing property value and terms for the life of the agreement.


Expand apprenticeship programs in our secondary schools to allow students to enter the workforce with marketable skills.
---

Nordic Creamery was contacted earlier this year by both the Monroe and La Crosse County fairs because they lost the buyer for their fair milk. The larger milk processing plants have a hard time dealing with a small amount of milk from the local fairs. Al Bekkum, owner and head cheesemaker at Nordic Creamery said they would help them out by taking in the milk. They took this a step further and decided to add value to this fair milk. As far as they know, what Nordic Creamery is doing is making history producing the first county fair milk cheese in the state of Wisconsin...
...more

Ken Notes: Thumbs up. Now we need to lobby at the federal level to end hunger in the US and world using cheese. We also need more co-op cheese companies that will not take milk from CAFO`s who are harming the small farm industry. Finally we need legislation that requires Larger farms to digest their waste and pasteurize the effluent.
---
The 2018 grand champion steer in the 50th Annual Governor`s Blue Ribbon Livestock Auction at the Wisconsin State Fair was sold Wednesday night for $47,500. Reid Runkel`s 1,325 pound Crossbred steer, named Scooby, was purchased by Meijer Supermarkets. No stranger to the show ring, the 17-year-old Racine County exhibitor from Burlington showed the Champion Simmental Steer at last year`s fair.
...more

Ken Notes: Special thanks to new player Meijer for this purchase. This is 35.85 per pound on the hoof...
---
SCS - At the forefront of sustainable environmental solutions for over 40 years and ...A sponsor of Wisconsin Development News
---
LITTLE ROCK, AR (Talk Business & Politics) - Arkansas economic development officials are in near daily contact with Kimberly Clark leaders as the state is considering all options to save a Conway manufacturing facility and its 350 jobs.
Earlier this month, Kimberly Clark surprised Arkansas and local officials when they revealed the Conway facility had a "50-50" shot of being closed. Kimberly Clark's Conway plant has been located in central Arkansas for nearly 50 years and produces feminine hygiene products. It also operates a Maumelle plant that makes baby wipes. In January, when Kimberly Clark announced it would make 5,000 job cuts worldwide, the Conway location was told it was safe...
...more
---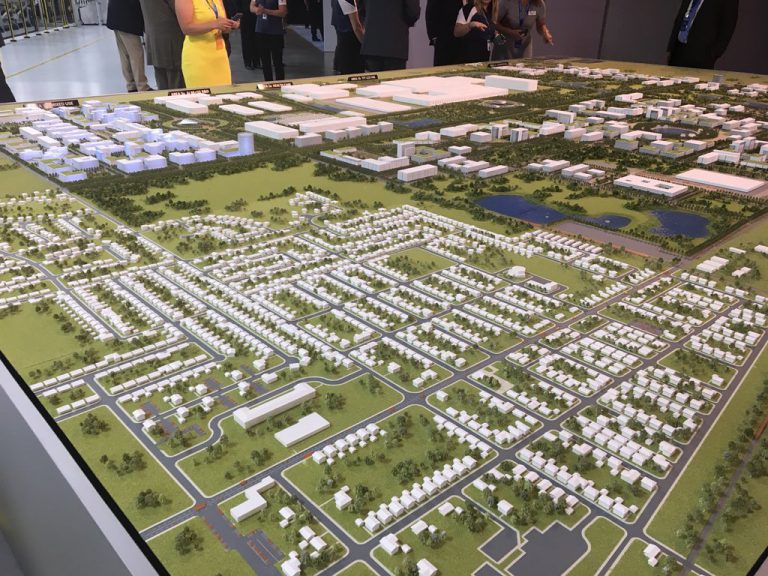 Encouraging Participation by Students, Faculty, and Staff Across Wisconsin this Fall to Generate Ideas for Smart Cities; Unveils Website for More Information on this Exciting Competition
Kenosha, WI – Foxconn Technology Group (Foxconn) announced the formal launch of its "Smart Cities—Smart Futures" initiative during a Smart Futures Summit at the University of Wisconsin-Parkside today. Foxconn unveiled a new website for the competition and encouraged students, faculty and staff at Wisconsin's universities, colleges and technical schools to "jump into the future" and harness their creativity by participating in the state-wide competition. The company is initiating the "Smart Cities—Smart Futures" competition in the fall to enable talent across the state to leverage the opportunities presented by the vibrant ecosystem for technological innovation in Wisconsin...
...more
---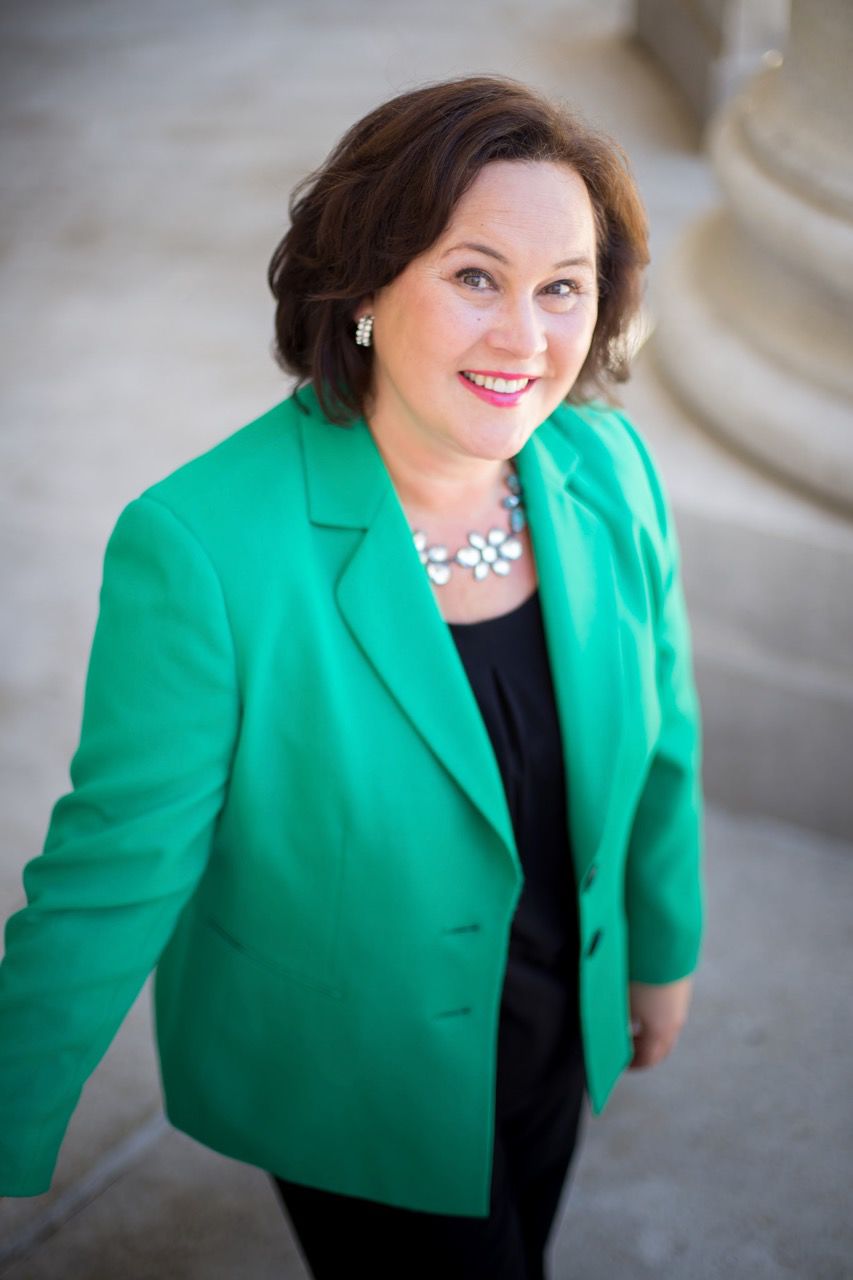 When you're having fun, we're having fun — this sentiment is deeply rooted in our Midwestern hospitality and our sincere desire to make sure each visitor to our state has a memorable vacation. We call it Gemutlichkeit, a feeling of warmth, friendship and good cheer. And there's no shortage of it in Wisconsin.

Fun and hospitality are also big business for communities of every size across the state because the fun travelers experience in Wisconsin results in a strong economy and quality of life. Last year, the millions of people who traveled around Wisconsin had a $20.6 billion impact on the state's economy and supported 195,255 jobs...

...more

Ken Notes: I have written about this for years. Tourism needs a better independent lobby to show the benefits and income vs. mines, sprawling retail and transmission lines. The industry is mostly smaller mom and pops and several businesses are needed to create a destination. It is very difficult to get them to work together as a cohesive unit. Stephanie gets it but the department is very political.
---
The Lake County Stormwater Management Commission has approved a $74,000 engineering study to review potential flooding impacts Lake County could see from the pending Foxconn development in Racine County, Wis.Officials announced Monday that the Stormwater Commission has approved the study with Christopher B. Burke Engineering to review the proposed Foxconn development due to concerns over potential adverse impacts such as flooding and water quality issues along the Des Plaines River in Lake County.
...more

Ken Notes: Wow 74K you could have hired a full time advocate for economic development to work with local businesses and Foxconn. Why do we not prioritize our spending to get the most bang for our buck. This money will not stop or even delay Foxconn, but an environmentally minded development profession could make a huge difference.
---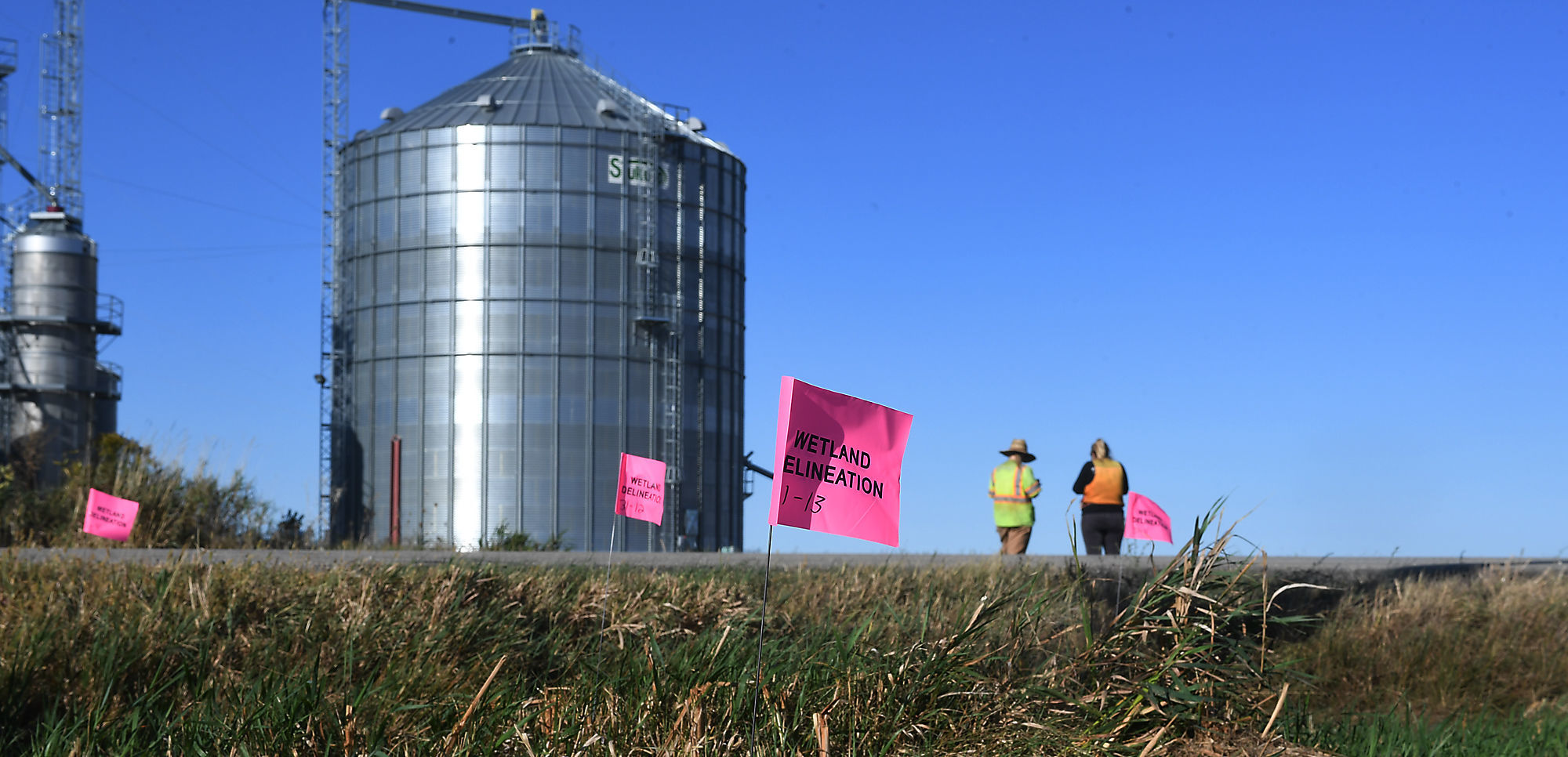 With the Foxconn Technology Group and Haribo industrial developments progressing in Mount Pleasant and Pleasant Prairie, respectively, the competition for contractors and materials suppliers is intensifying locally.
In an attempt to meet the needs of these and other ongoing developments, the Wisconsin Department of Workforce Development has launched a multi-agency initiative to help small contractors and suppliers find the capital and qualified workers they need to compete for what state officials are calling "Wisconn Valley"-related projects.
Brian Mitchell, president of Choice Construction and the National Association of Minority Contractors-Wisconsin Chapter, said competition for job candidates is at an all-time high in construction...
...more

Ken Notes: Tariffs will have an impact as well. We need to resolve this ASAP.
---
Wisconsin state government isn't exactly a champion of green energy these days. One analyst has called the state "an island of renewable-energy stagnation amid a sea of growth."
But Eric Udelhofen, project developer for OneEnergy Renewables' midwest branch, has hope.
"I think there is a lot of opportunity in Wisconsin for renewable energy," Udelhofen says. "There aren't necessarily specific state programs that incentivize large renewable energy projects, but I think the cost has come down enough."...
...more

Ken Notes: A special thanks to the more than 100 people that took a second to thank the three major utilities on Monday. We may not need legislative support for green energy but it sure would not hurt.
---
"Founded in 1976 by George and Candy Gialamas, The Gialamas Company specializes in Class A Commercial Real Estate. Old Sauk Trails Park, is one of the most prestigious business parks in Wisconsin; containing numerous office buildings supplemented by restaurants, hotels, financial institutions, a childcare facility and a walking/jogging trail system....
...more
...A sponsor of Wisconsin Development News
---
Reich Brothers completes planned acquisition
A large portion of the Caterpillar Inc. campus in South Milwaukee was sold Tuesday to Reich Brothers Holdings LLC for $13.5 million.

The White Plains, New York-based firm told BizTimes in June that it planned to acquire the 32.5-acre southern portion of the industrial campus from Great Neck, New York-based One Liberty Properties Inc. The eight-building campus at 1022 and 1100 Milwaukee Ave. totals 750,300 square feet.
...more
---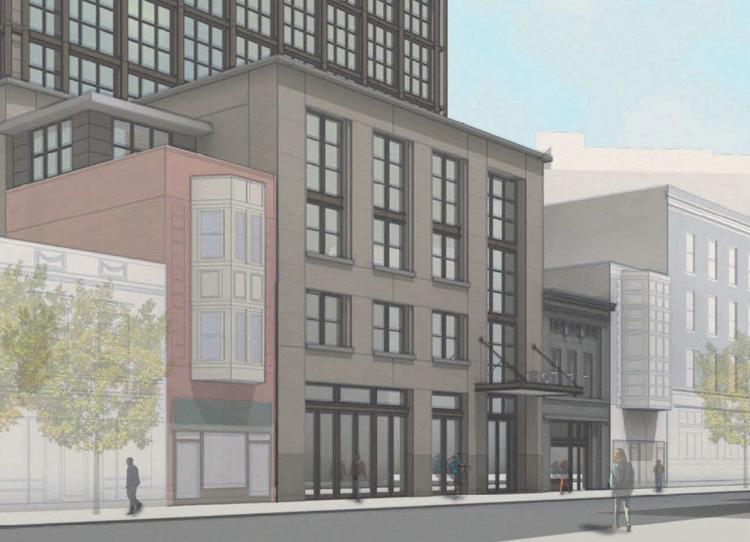 After many designs and redesigns, the plans for a proposed boutique hotel on State Street finally received the backing of the city's Urban Design Commission on Wednesday night.
Commissioners said the boutique hotel, which would offer about 130 guest rooms, a first floor restaurant and a rooftop terrace and bar, was "getting close" to the final design and unanimously granted it initial approval. They also said they believed the standards were met for the height, which has been a major point of contention for the project...
...more

Ken Notes: As always I hope the final design is actually better than the others, this is not always the case.
---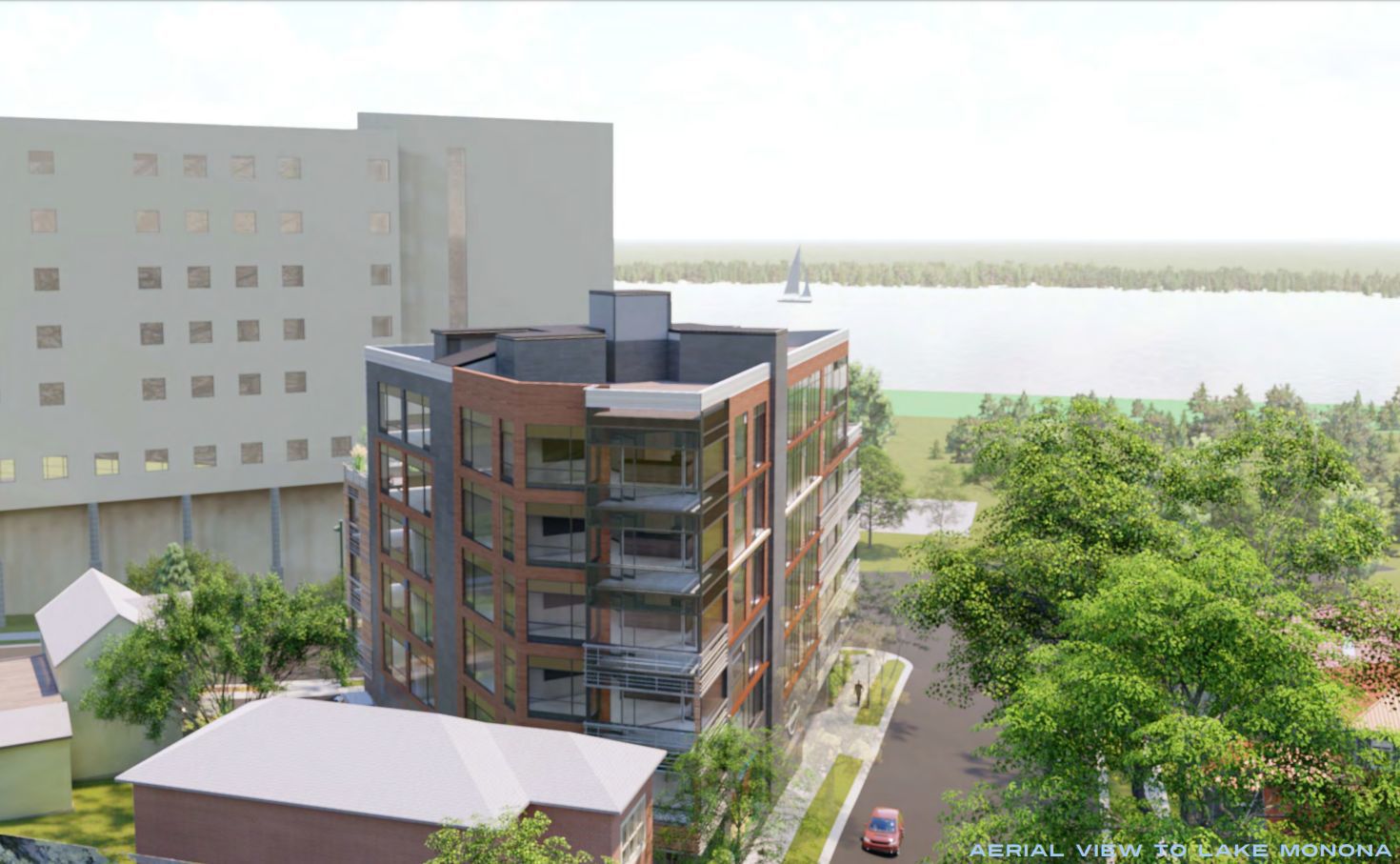 A developer is proposing a six-story condominium and retail space on 222 S. Hamilton St.
The project, named "Barracuda," calls for the demolition of an existing two-story 1955 office building, replacing it with about 900 square-feet of commercial space, 19 condominiums and structured parking.
The developer of the project is Henry Hamilton Partners, LLC, said Christopher Gosch, one of the owners at Populance LLC, a group of architects and consultants.
...more
---
Kohl's Corp. has set up Amazon return stations in stores across the Milwaukee area, marking a significant expansion of the department store chain's partnership with the online retail giant.
The rollout across southeastern Wisconsin also signals that Kohl's 11-month-old alliance with Amazon, which originally was greeted with sleeping-with-the-devil skepticism, is in fact working, two analysts said Wednesday...
...more

Ken Notes: This is a smart move, brings customers into the store, positions Kohl`s well with Amazons future growth plans, may allow Kohl`s to move into more diverse merchandise (grocery? Appliance?), may create a path to more stores in smaller markets. Let me know if I am crazy....
---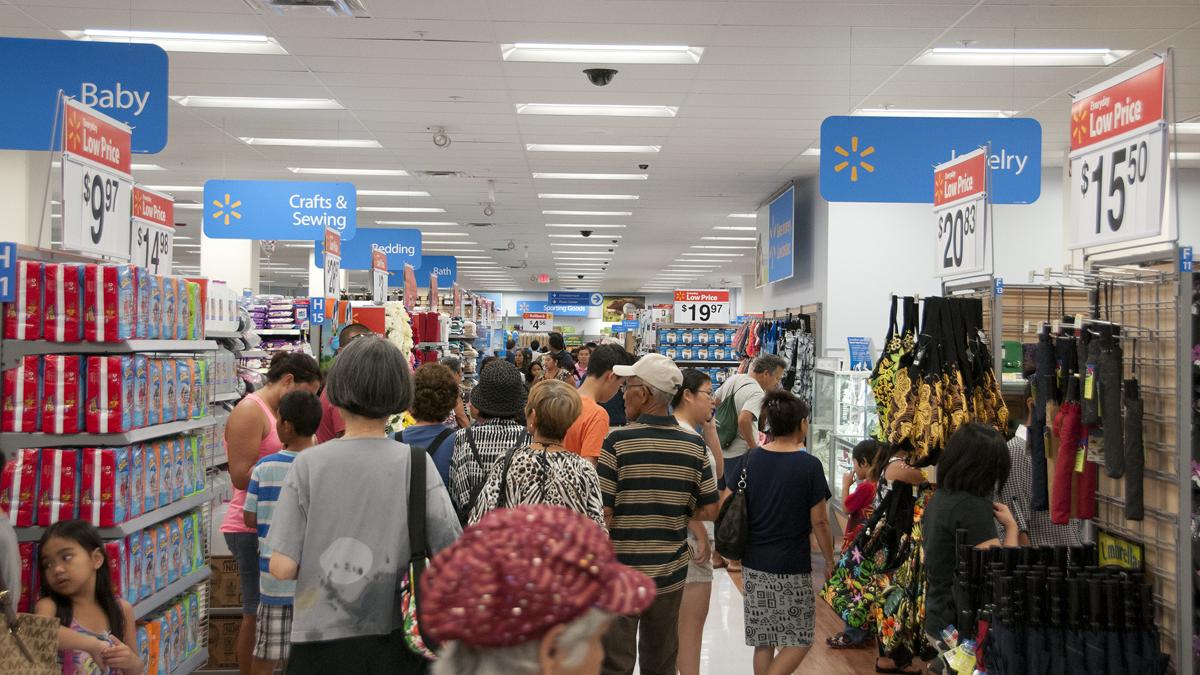 ...more
---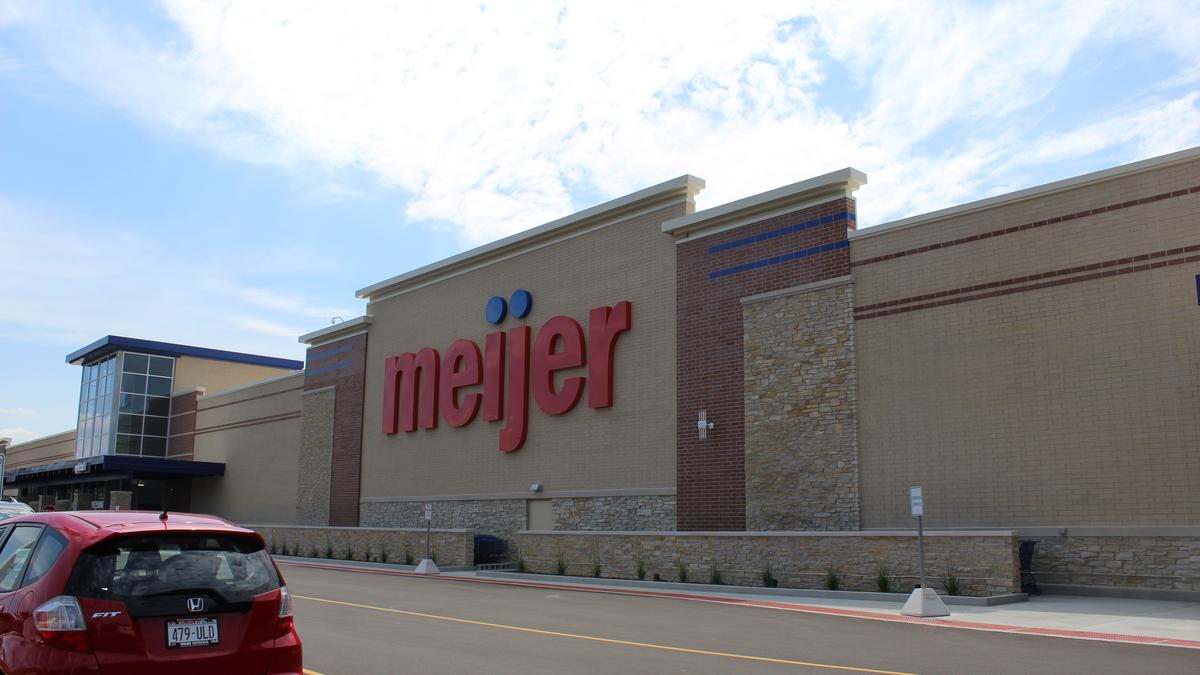 ...more

Ken Notes: They are getting closer to Madison! I like the grocery centric approach...
---
Landscape Architecture, Planning, Architecture, Engineering...

...more
Some consultants bring only a hammer to the table, and they hit every project as if it were a nail. We don't come right out swinging. Ayres sits down with the client to thoroughly define the project and the desired results. Our multidisciplinary teams then use an impressive array of tools under the coordination of a project manager who remains attentive to the client while creatively conserving their resources and confidently taming any problems to keep the project on course....A sponsor of Wisconsin Development News
---
Fleet Farm`s first foray into South Dakota is a $15.6 million store in Sioux Falls.
A building permit filed with the city shows the Wisconsin retailer is constructing a 185,000-square-foot store and a lumber yard and gas station. The Sioux Falls Argus Leader reported developers are hoping the store, which carries everything from farm equipment to kayaks, will spur additional retail development near the 24-acre Fleet Farm site.
The store isn`t far from the growing Sanford Sports Complex development near Interstate 29.
Fleet Farm has 37 locations across Minnesota, Wisconsin, Iowa and North Dakota...
And from another article...
Internet Retailer`s 2018 "Top 1000 Report" has named Blain`s Farm and Fleet as one of the top largest and fastest growing e-retailers in the country.

Blain Supply, operator of the chain, was named the 258th retailer overall, and ninth among the fastest growing online retailers in the retail chain category, according to a news release...

...Blain`s Farm and Fleet was also recently named on Forbes` "America`s Best Employers" list, ranking 253rd among 500 mid-size employers. ...

...more

Ken Notes: Both the Blains and Mills stores are growing. This is great news for Wisconsin and the Midwest.
---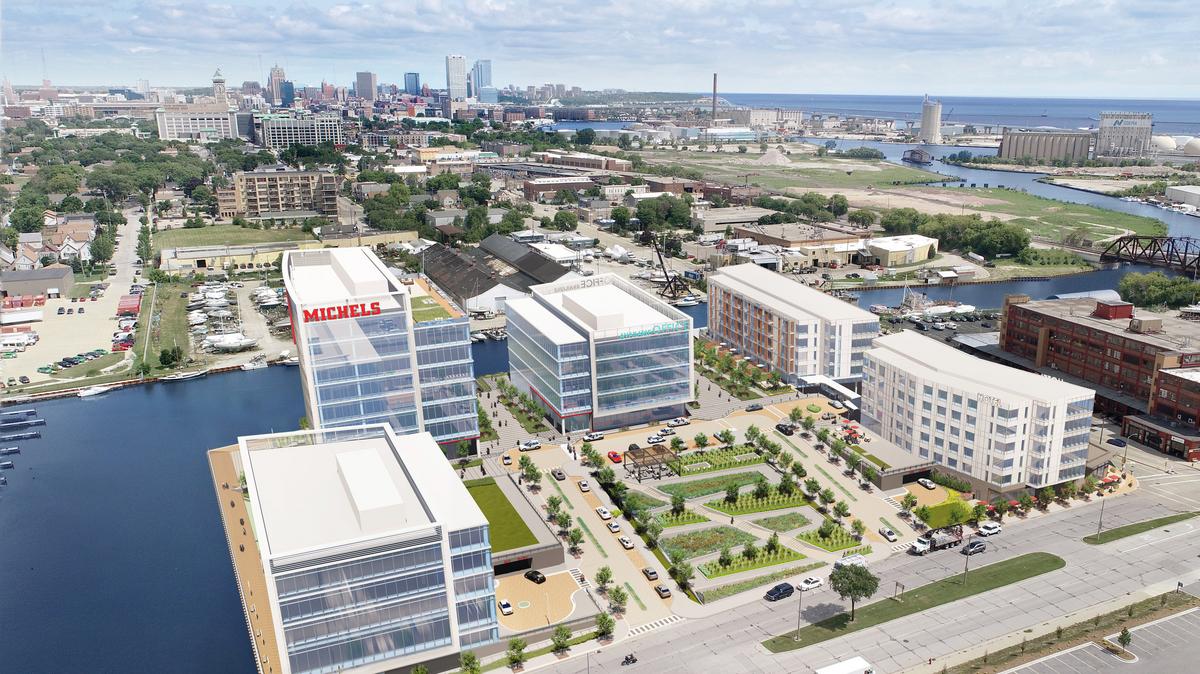 ...more
Ken Notes: Just a quick note googling Horny Goat for images can yield some very disturbing results...
---
"There is immense power when a group of people with similar interests gets together to work toward the same goals," internationally acclaimed organizational consultant and author Idowu Koyenikan perfectly characterized the fervor of the leadership and staff of the Wisconsin Housing & Economic Development Authority (WHEDA).
As an independent authority, WHEDA`s mission is to "stimulate the state`s economy and improved the quality of life for Wisconsin residents by providing affordable housing and business financing products." It accomplishes that far-ranging goal by carefully assessing the changing lifestyle and business needs of Wisconsinites, then matching, combining or innovating financial products to meet those needs...
...more

Ken Notes: I would like to see a more diverse selection of housing stock from micro homes and apartments to traditional ownership paths. We are fixated on a one size fits all approach and it has not worked for many....
---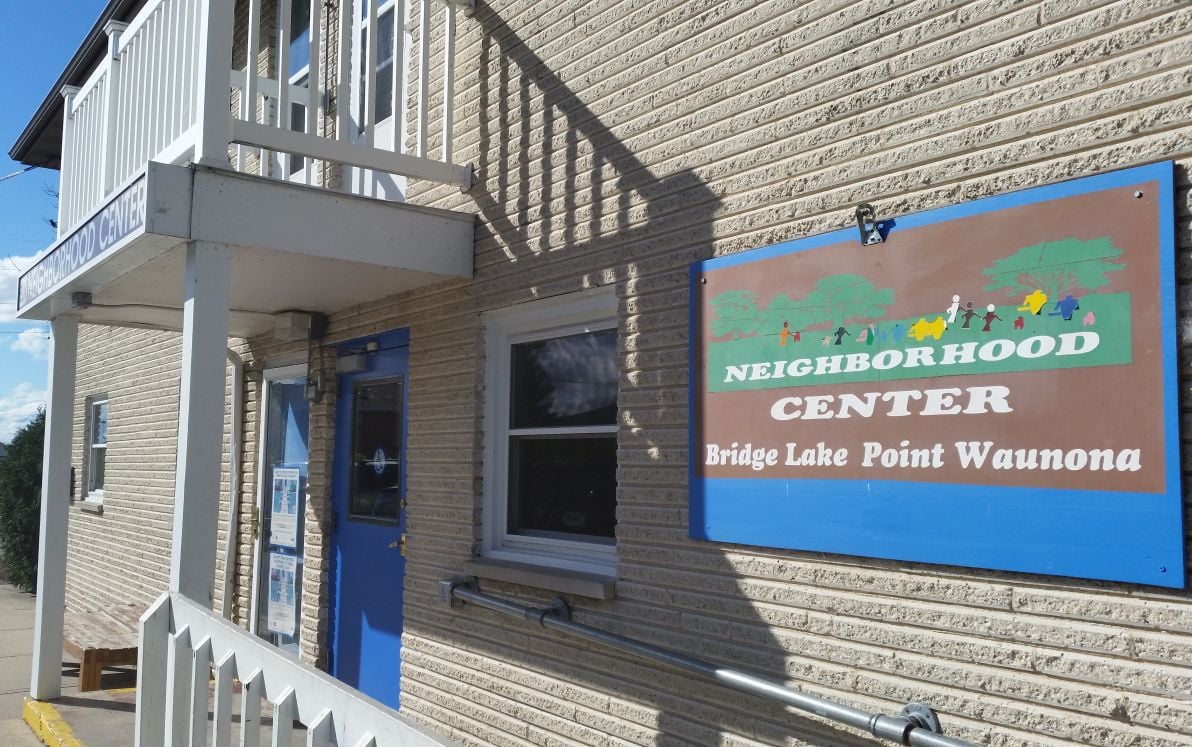 After years of searching, Madison is eyeing a site for a new, multimillion-dollar Bridge Lake Point Waunona Neighborhood Center that's immediately south of the existing tiny and worn facility on the South Side.
The current, 5,200-square-foot neighborhood center was established on the first floor of an apartment building at 1917 Lake Point Drive, formerly Simpson Street, in the mid-1990s when the neighborhood was one of the city's most notorious places. It's been managed by the Vera Court Neighborhood Center since 2004...
...more

Ken Notes: Wouldn`t it be cool if every Madison neighborhood had a center. I especially like Wil-Mar and Kennedy Heights one for my inner hippie and one for my housing dreams...
---
Green Bay Packaging has been provided with $60 million in Wisconsin Economic Development Corporation tax credits, over 12 years, to support the company's plan to build a new paper mill in Green Bay,
Wisconsin
. The project is expected to create 200 jobs.
The actual amount of state income tax credits the company receives is contingent upon the number of jobs created and retained, and the amount of capital investment the company makes through 2029. As is the case for all WEDC tax credit awards, Green Bay Packaging must first create the jobs and make the capital investments before receiving any credits, state officials explained...
...more

Ken Notes: I like this one but I am not sure the numbers add up. My guess is that the 60 Million includes TIF funds which come from property tax credits not WEDC or the state. If just based on jobs and income tax credits it would be $ 300,000 per employee. It is still 300K per employee but with a $500 million dollar plant to cover the nut. My guess is more like 50 Million plus in local property tax credits and the rest in income tax credits.
---

EBI takes the time to get to know you and your business. We'll provide you with options so that together we can make the most of your space and stay within your budget.
...more
...A sponsor of Wisconsin Development News
---
State officials plan to hold two workshops in August aimed at prodding small contractors to pursue work on Foxconn Technology Group's massive factory in Mount Pleasant.
So far, contractors certified as Disadvantaged Business Enterprises, which are often owned by women, minorities and veterans, have been reluctant to seek work on the $10 billion plant, fearing a lack of capital, equipment or employees could make the project hard to handle, a recent survey from the Wisconsin Department of Workforce Development found...
...The sessions, which are meant for certified small and disadvantaged businesses, lending institutions, chambers of commerce and other business groups, are scheduled for:
...more
---
Keeping smaller contractors in the picture when it comes to winning work tied to the construction of Foxconn's advanced manufacturing campus is the goal of two upcoming information sessions
The Wisconsin Department of Workforce Development and its partners will host Wisconn Valley Small Business Capacity Building Sessions to help smaller contractors overcome barriers and compete for work tied to the construction of Foxconn's advanced manufacturing campus.
"We want to ensure that Wisconsin businesses of every size and background have an opportunity to make the most of the unprecedented economic development project that Wisconn Valley offers," said Governor Scott Walker.
For more information and to register to attend, click here.
...more

Ken Notes: Make sure you get to one of these sessions.
---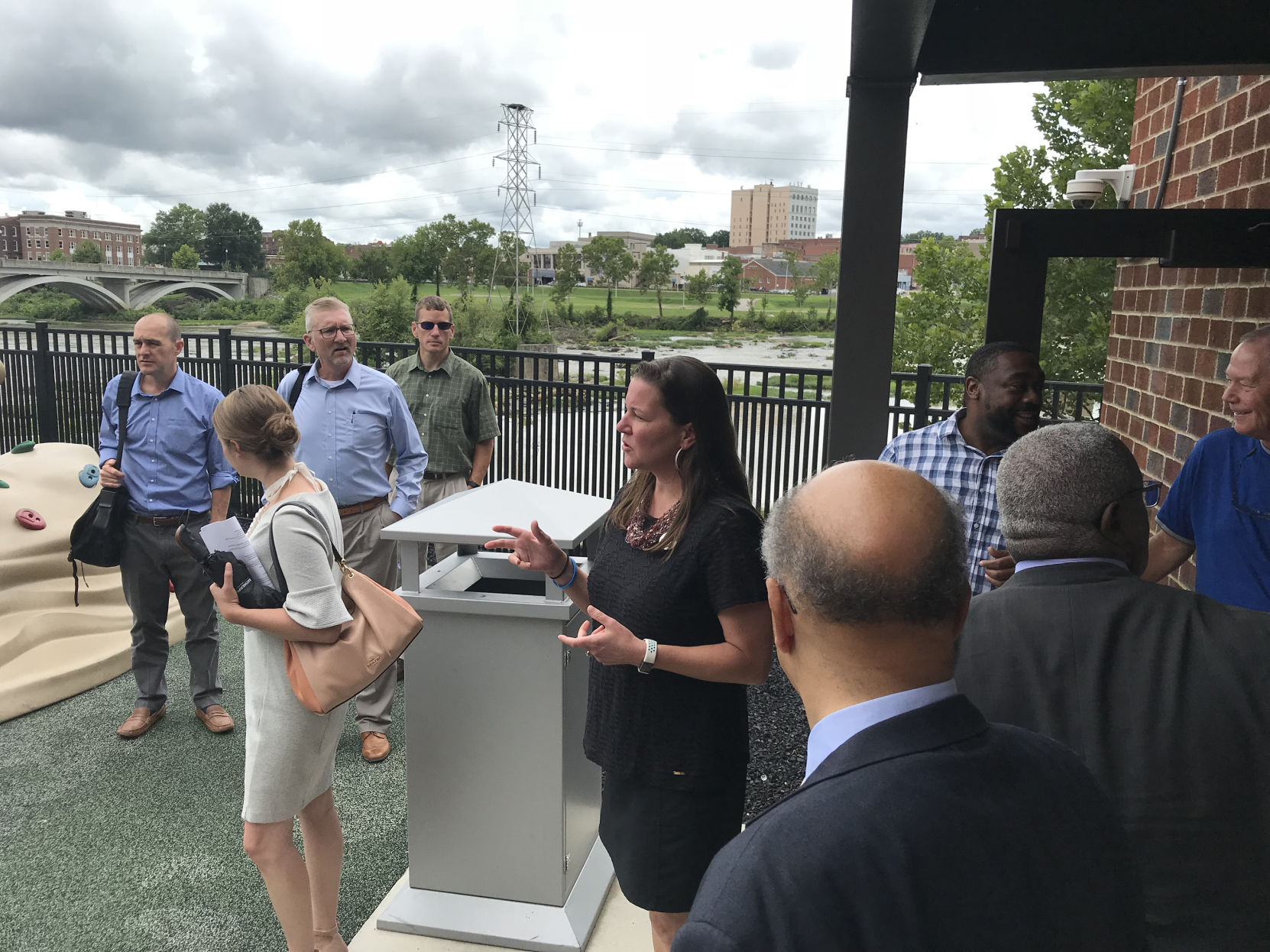 Officials from Watertown, Wisconsin, visited Danville on Monday to get some pointers on how to revitalize their city — including hoped-for construction of a new YMCA.
Watertown is up against similar challenges Danville had several years ago and is still addressing today.
In fact, it was in 2010 when Danville city leaders went to Greenville, South Carolina, for tips on how to rejuvenate the city's downtown. It was a time when the downtown was nearly empty — before millions of dollars in public and private investment in the River District brought lofts, restaurants, a brewery and other businesses...

...more

Ken Notes: This is such a great idea, we so often want to reinvent the wheel when great ideas have been tested by others. I wish our elected officials would consider great legislation from other states and communities.
---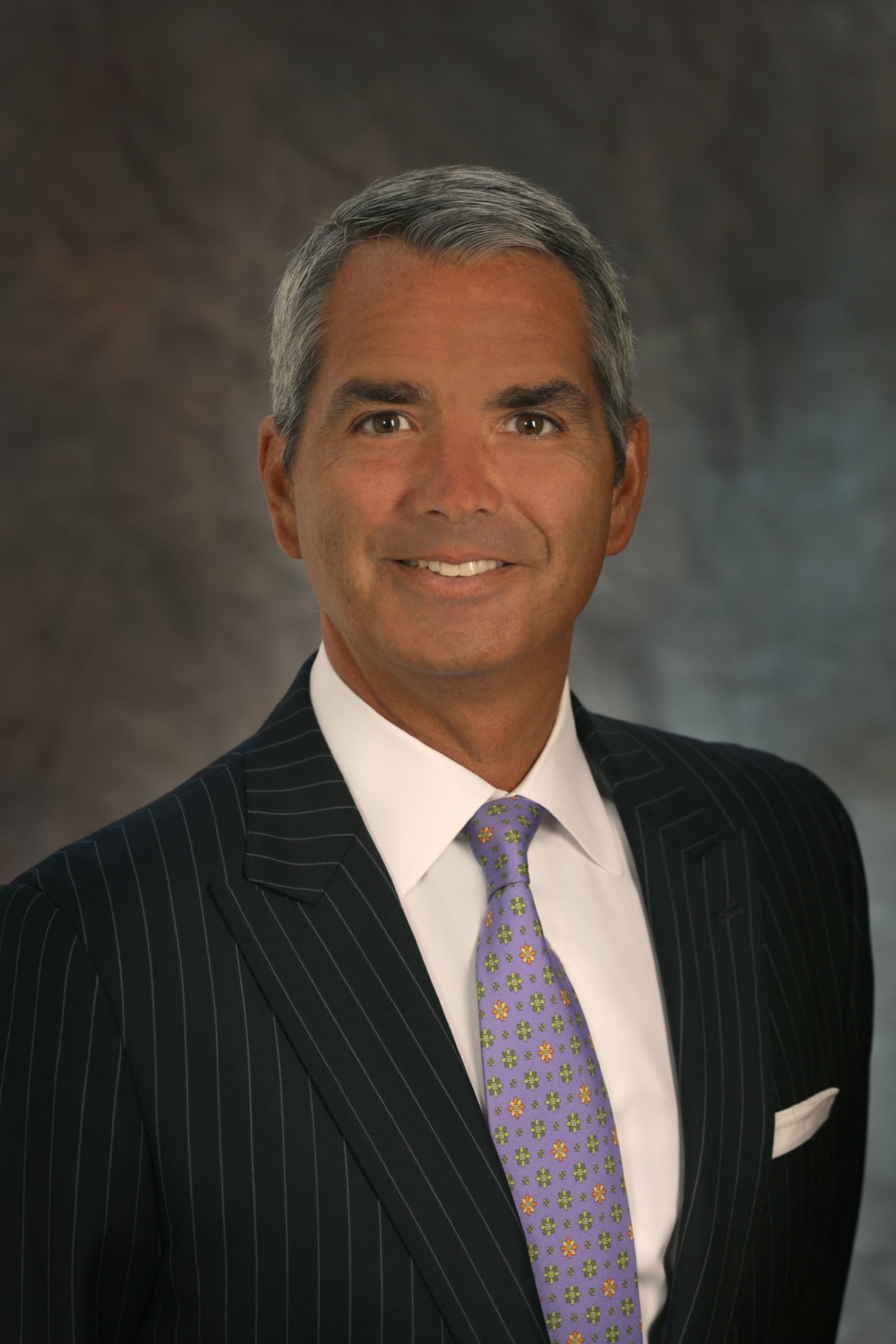 When one door closes, another door opens ... and it could be even better than the first.
At least, that's the case for Arrowhead Pharmaceuticals, a Pasadena, California company with most of its employees in Madison.
A year and a half after Arrowhead suffered a devastating blow to its drug development program, the company has received $10 million from Amgen, one of the world's biggest biotechnology companies, for advancing with one of two drug prospects Amgen has licensed from Arrowhead...
...more
---

As an affiliate of McMahon Associates, Inc., IPR provides Public/Private Partnership (P3) opportunities for a vast array of projects in small to medium-sized communities, as well as offering Municipal Administrator Services to local governments on an as-needed basis... and... A sponsor of Wisconsin Development News
---
The Wisconsin Economic Development Corporation (WEDC) awarded a $250,000 Community Development Investment grant to the city of Monona for development of the Yahara Commons project.
It is the largest grant to date received by the city for the development project.
"Community success is linked to quality services and infrastructure. One of WEDC's top priorities is to help communities invest in revitalizing their downtowns to encourage economic growth," said Mark R. Hogan, secretary and CEO of WEDC, the state's lead economic development corporation. "Each of these grants will play an important role in helping to improve the community's business district which will in turn create family-supporting jobs."...
...more
---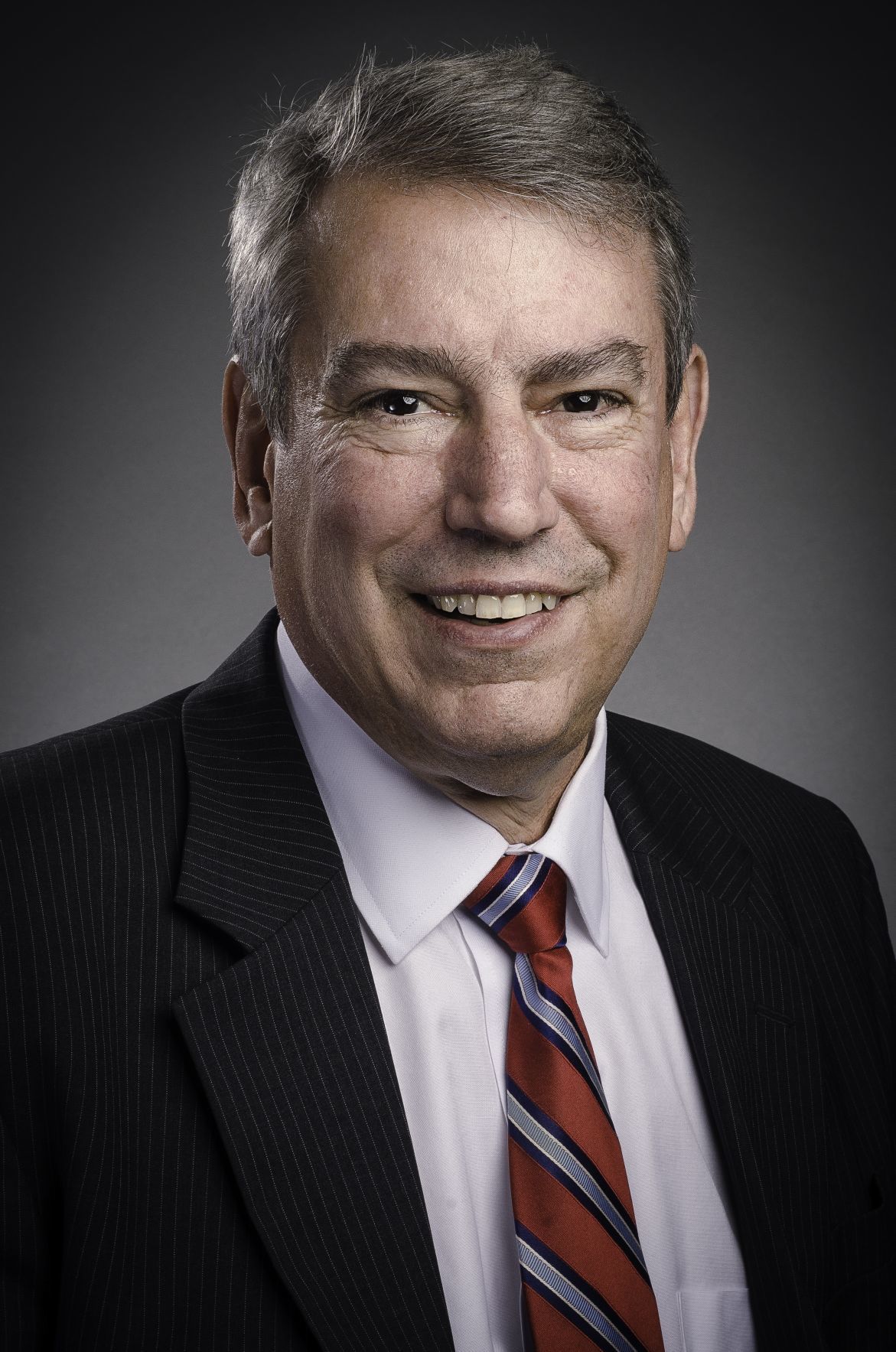 KENOSHA, Wis. — At a time of year when many college students are holding down a summer job or simply hanging out, about 120 University of Wisconsin System students gathered in Kenosha in late July to talk about their research projects.
From the use of botanical extracts to control aggressive cats to a device to fix faulty golf swings, and from "smart" polymers to the prospect of using Styrofoam-eating mealworms to feed fish, the student projects covered a range of scientific, business and societal topics...
...more
---
CITY OF OCONOMOWOC - A $100,000 state grant was awarded to the city to help finance renovations of the historic Mann Block building at 102-110 N. Main St.
According to a news release, the Community Development Investment Grant from the Wisconsin Economic Development Corporation will support the facade renovations as well as the construction of a three-story stairwell, which will allow for the third floor to be used as office space in the future.
...more

Ken Notes: WEDC investing in historic renovations? A grant so no payback. I do question this one, it may be worth a little investigative journalism.
---
Stay up to date by reading our
MadREP Report,
a bi-monthly newsletter that features regional economic development news, events and opportunities.

Find older issues here.

...more
---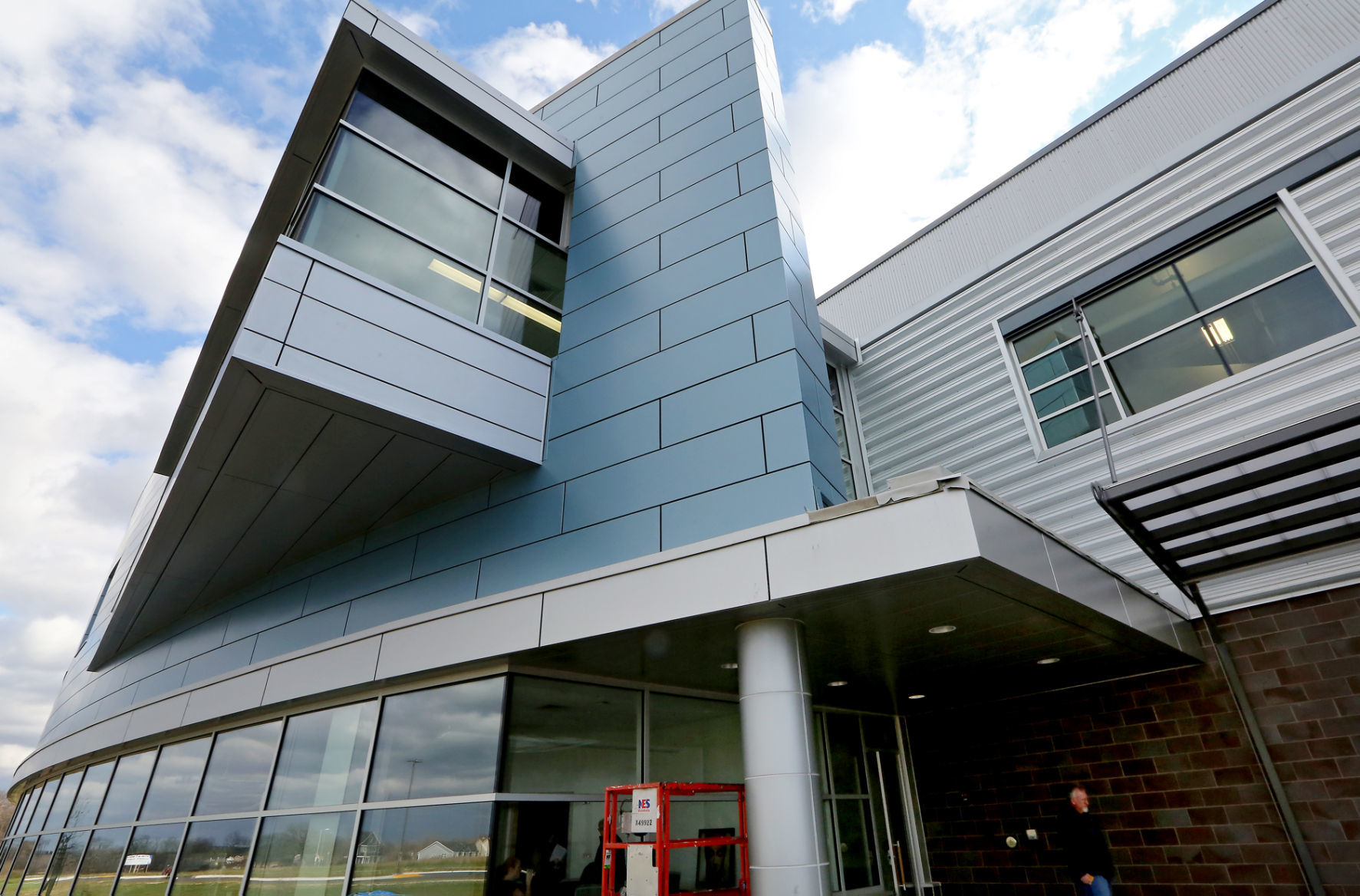 Fitchburg biotechnology company Promega Corp. says it will save time, money and potential corporate headaches by manufacturing its highly technical instruments in the same city as the biological products with which those instruments are used.
So, Promega is moving 25 instrument production jobs from California to Fitchburg, to space it is leasing at 5500 Nobel Drive, about half a mile from Promega headquarters at 2800 Woods Hollow Road.
The company said it is investing $850,000 in the project to lease the space, remodel it and buy equipment...
...more
---
New store opening this month in Oconomowoc
Mills Fleet Farm has added Grafton and West Bend to its growing list of expansion sites.
According to plans recently filed with the state's Department of Natural Resources, the retailer wants to open a big box store on 27 acres of land situated west of I-43 and east of North Port Washington Road in the Village of Grafton.
The store would be Fleet Farm's 43rd location throughout Wisconsin, Illinois, Iowa and Minnesota, and it would be the company's 23rd location in Wisconsin. The Grafton location would be one of five Wisconsin stores currently under construction throughout the state in DeForest, Delavan, Eau Claire, and Oconomowoc, which will open later this month, according to its website.
...more
---
Gov. Scott Walker announced today The Toro Co. will expand its Tomah facility and plans to add 35 jobs.
The expansion will add 180,000 square feet to its facility, located near Interstates 90-94.
The state announced that Toro will receive state tax income-tax credits as part of the project.
The Wisconsin Economic Development Corp. has authorized up to $350,000 in state income-tax credits during the next four years. The actual amount of tax credits Toro will receive is contingent upon the number of jobs created and the amount of capital investment the company makes.
...more

Ken Notes: Just a quick observation Toro gets 10K per new employee and Foxconn gets 200K per new employee and many companies get 0. See why I want to level the playing field?
---
| | | | |
| --- | --- | --- | --- |
| Dane County ED | | | |
| | Got Moo-La? | | |
| | | | |
| | | ??? | |
...more
---
COMBINED LOCKS, Wis. (WBAY) - Midwest Paper Group has pledged to create 321 jobs and invest $30 million at the former Appleton Coated Paper Mill, according to an announcement made Monday in Combined Locks.
The company will receive $1.8 million in state tax credits from the Wisconsin Economic Development Corporation to "reconfigure" the facility into one that makes white paper to in-demand packaging grade...
...more
---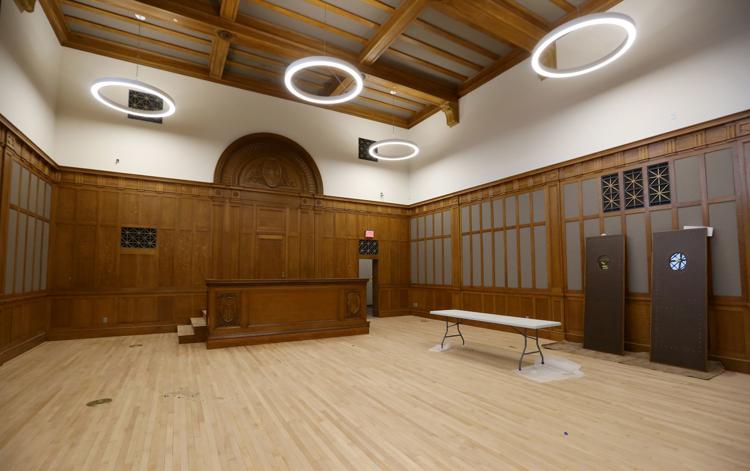 The Madison Municipal Building is currently going through renovations, and will reopen or reach "substantial completion" on Aug. 31, according to principal architect Bryan Cooper.
Staff will start moving into the building throughout September. The Cap Times got an early tour of the building this week...

...more
---
MILWAUKEE (CBS 58) -- The state of Wisconsin is helping people get jobs working on the new Foxconn development.
The Wisconsin Department of Workforce Development hosted a workshop in Milwaukee on Wednesday. It was for small businesses that are owned by women, veterans, or minorities.
Business owners learned how to stay up to date on construction bids, work with other small businesses, and apply for loans...

...more
---

GENERAL CONTRACTING
Residential - Commercial - Retail - Controlled Environments
FIRE / WATER / STORM DAMAGE RESTORATION
DESIGN / BUILD & REMODELING

"Located in the Madison region for over 30 years, Engineered Construction is an industry leader in commercial construction and the restoration of commercial and residential fire and water damage."
See comments from our clients here.
...more
...A sponsor of Wisconsin Development News
---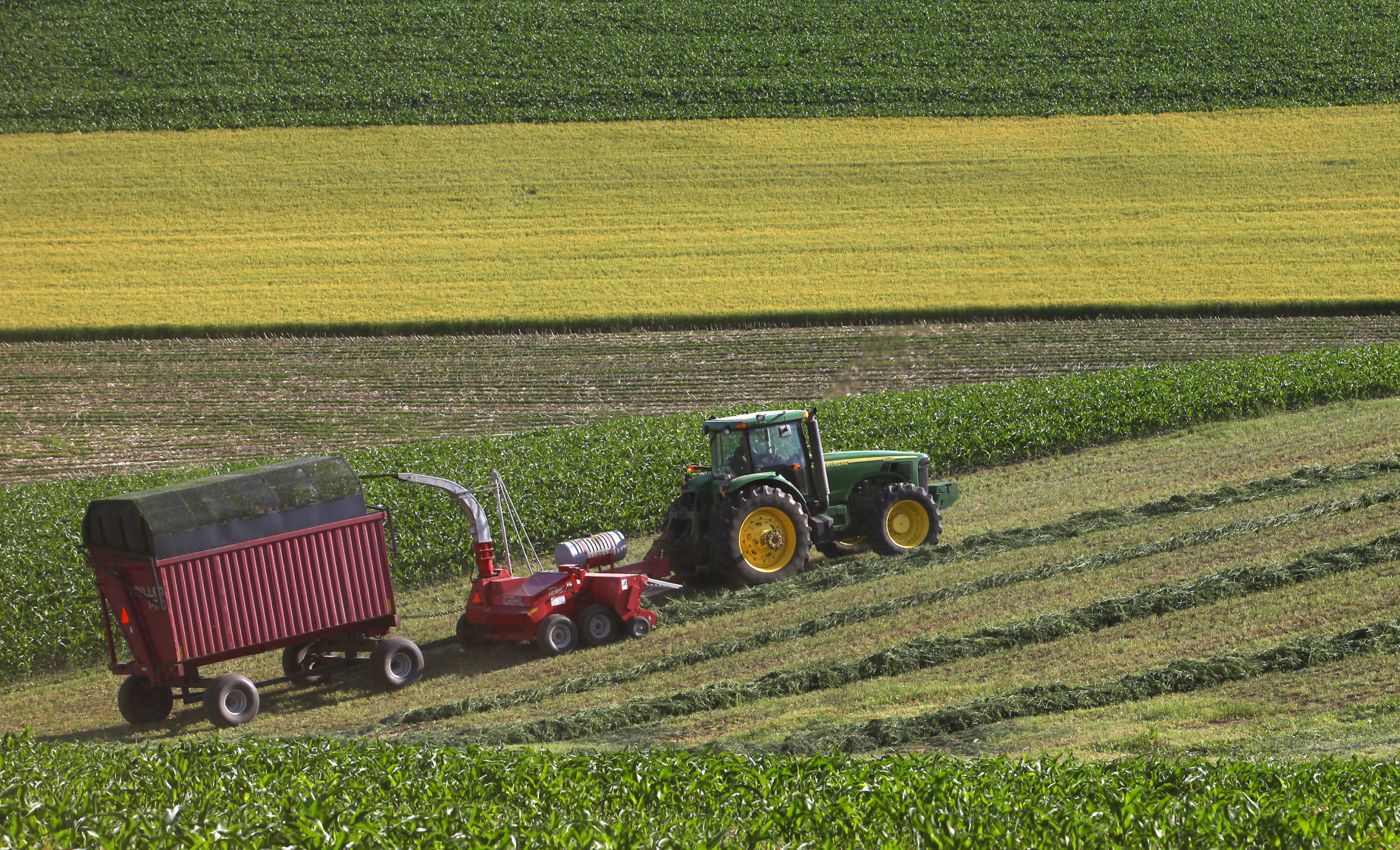 Farmers and other contributors to the excessive nutrient and pollution runoff impacting Dane County lakes and waterways could receive financial incentives or subsidies to implement conservation methods under a set of recommendations from a task force to the County Board.
The county convened the Healthy Farms, Healthy Lakes Task Force last year to come up with recommendations on how the county can address runoff, including phosphorus, which was identified as a key contributor to the algae blooms and other plant growths that choke the lake and its ecosystems....
...The recommendations primarily affect farmers and farmland, which accounts for about two-thirds of nutrient runoff into the waterways, according to the Yahara CLEAN plan, but entities such as the Madison Metropolitan Sewerage District are also named as targets of the recommendations as waste water and storm water are also factors....
...more

Ken Notes: READ THIS!!!
---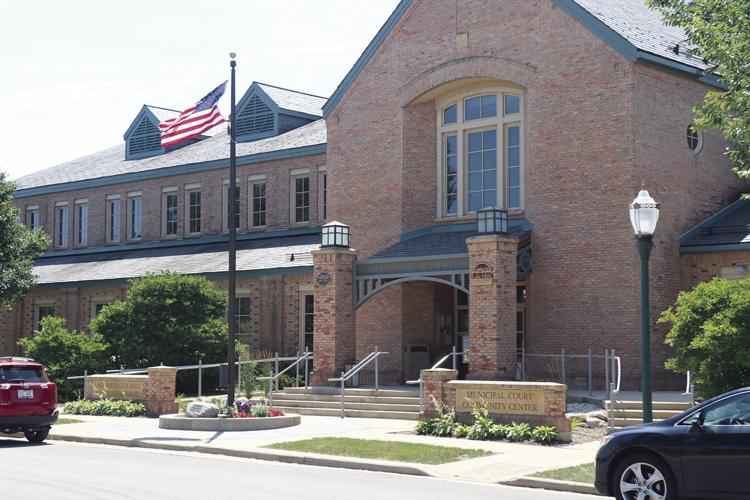 The subjects discussed at last week's Lake Mills City Council meeting covered a broad range of subjects, but seemed mostly to center on information from the city manager.
The Aug. 7 meeting prominently featured manager Steve Wilke, as he presented information on everything from loans to a local activity center, to ongoing road and utilities projects, and state politics.
Among the more prominent pieces of the agenda were discussion about the Mulberry Street encroachment report, renewing an agreement with the Wisconsin Economic Development Corporation for the Main Street Program, and an update on a movement among state communities to eliminate the "dark stores" exemption for local property taxes.
...more

Ken Notes: We should address this statewide. We allow financially sound companies to keep stores dark with little or no rearguard to the impact on the community. If anyone has ideas for a best practices article, I will write and publish it. Also send me some creative adaptive reuse ideas I saw a go cart skate park that was pretty cool...
---
JSD provides complete services in Planning & Development, Civil Engineering, Transportation Engineering, Water Resources, Landscape Architecture, Construction Services, Surveying & Mapping, and Environmental Services. Offices in Madison - Milwaukee - Kenosha - Fox Valley & Wausau.
---
MARSHFIELD - Part of North Ridge Church`s mission is restoration.
"Sometimes that comes through ministry," said Preston Tippen, the lead pastor, "and sometimes through purchasing a strip club."
North Ridge is closing a deal on the land where the Rear End tavern and strip club used to sit. The former club owner and church members now are working together to clear out the property and find a use for the community...
...more

Ken Notes: A great read!
---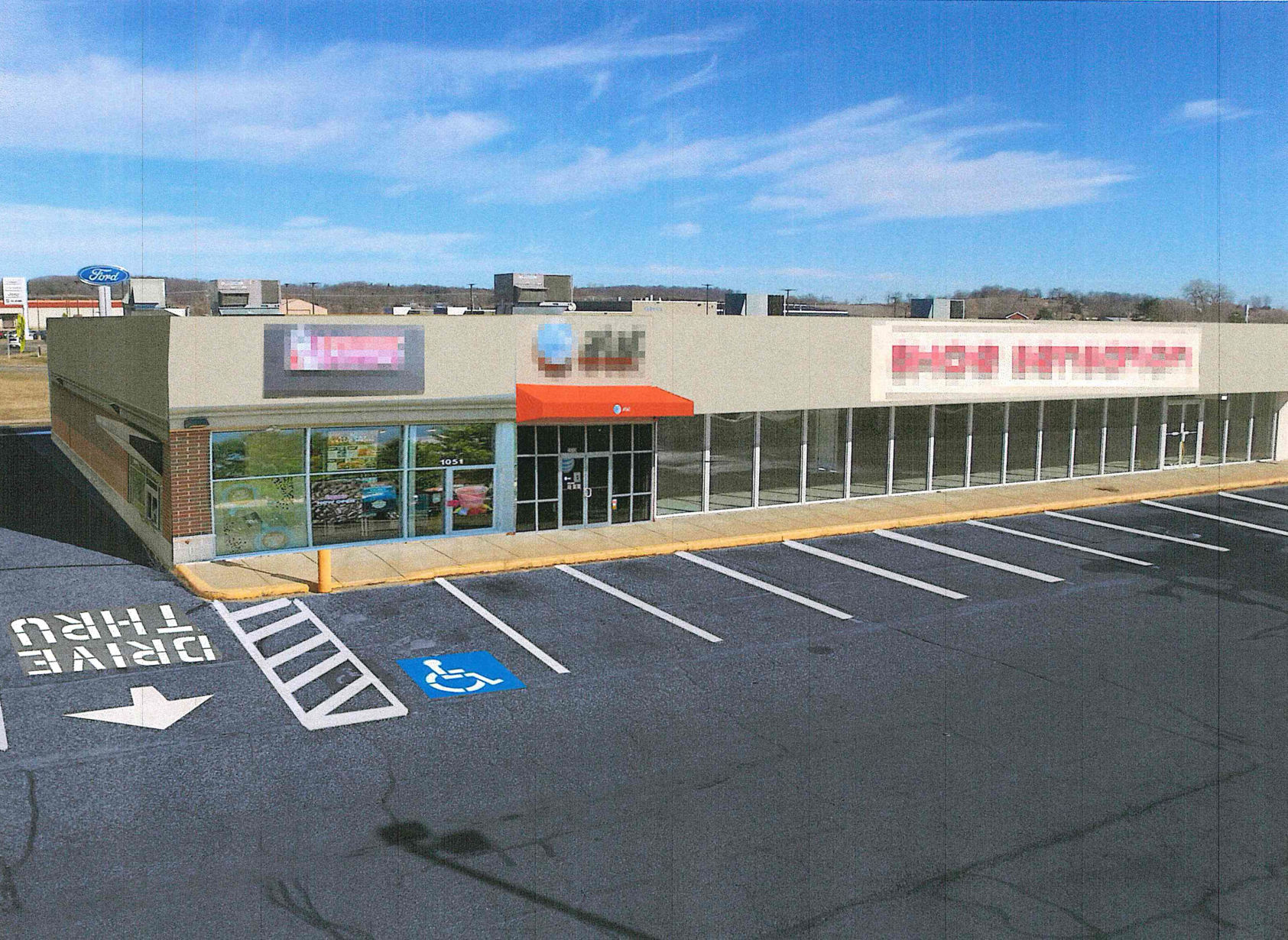 Adam Field experienced sticker shock, or more accurately, sticker skepticism, when he learned about a developer's expectations for the former Portage Kmart site.
Field, who represents Columbia County on the city of Portage's Joint Review Board, questioned on Monday a developer's projection, that the value of the former Kmart site on New Pinery Road would increase almost sixfold if new businesses move in there...
...more

Ken Notes: The solution here is simple --- Developers Agreement!!!!
---
MILWAUKEE, Wis. (WITI) - Since it was founded in 1972, Cousins Subs has grown from a single restaurant to 100 restaurants throughout Wisconsin. Now, the sandwich franchise announced on Monday, Aug. 6 they are kicking off a large-scale expansion plan in Illinois, starting with developing 40 restaurants throughout the Chicago area over the next several years.
Cousins Subs' development strategy began when one of the founder's daughter, Christine Specht, took over as the franchise's president and CEO after serving as its president and COO. Christine said the brand recognition and consumer goodwill that had carefully been established throughout the Midwest has provided the opportunity for the expansion...
...more
---
APPLETON - The planned relocation of U.S. Venture Inc. to downtown Appleton could generate $644 million in annual economic activity, according to an analysis distributed by the city.
"We believe our headquarters will add to the economic and creative vibrancy of the city as a whole," John Schmidt, CEO and president of U.S. Venture, said in a statement Wednesday after the Common Council unanimously approved an amended development agreement to move the project forward.
Schmidt said U.S. Venture`s move downtown "is the right thing for the community and the right thing for the company long-term."
Karen Harkness, Appleton`s director of community and economic development, said the $644 million figure was based on 2018 data and was calculated by a JobsEQ software program...
...more
---
613 Williamson Street - Suite 210 Madison, WI 53703 - 608.467.1513

We are a team of commercial real estate experts devoted to ensuring commercial tenants receive conflict free, tenant-focused advice. Please Watch our video here.


...more
...A sponsor of Wisconsin Development News
---
BrightStar Wisconsin Foundation had its first Chippewa Valley Hatch event in Eau Claire on July 19. The event was attended by close to 80 people, and the audience and judges heard five presentations.
The winner of the "pitch" competition was Andrew Niese of Eau Claire, the creator of a web-based app called Fixity. It allows citizens to report problems in their city and provides the city with a management portal to track and resolve issues...
...more
---
MIDDLETON, Wis. - A mass layoff announcement is causing some concern in the city of Middleton.
At the end of August, telecommunications services provider West Corporation is laying off nearly 150 Wisconsin employees, 112 at the Middleton location and 36 in Green Bay.
Of the 112 positions, 102 are sales associates. Other eliminated positions include sales managers and a vice president of client engagement...
...more

Ken Notes: Middleton is a good community and will absorb this loss better than most.
---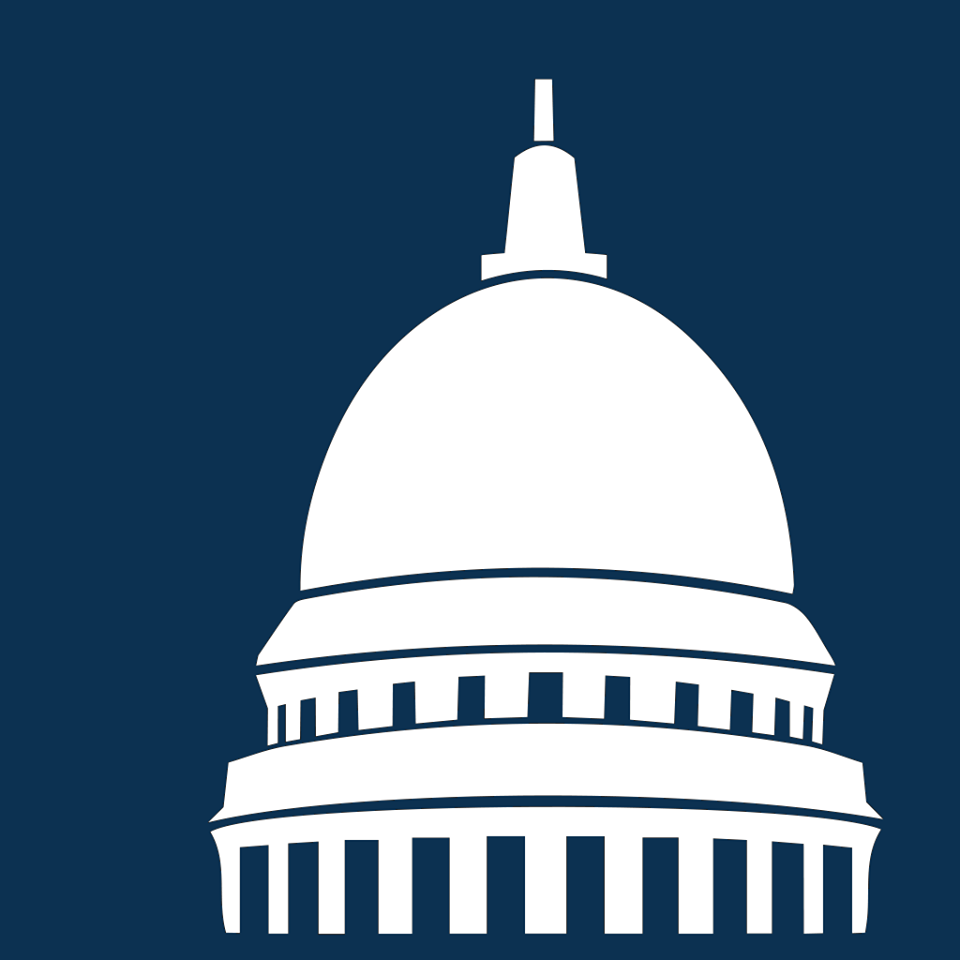 I write upon my retirement from the University of Wisconsin System. I earned my degrees from UW-Madison and served as a professor and administrator at UW-Platteville and UW-Richland. In a few weeks, I start a position as principal at an English language preparatory school in China.
As I leave Wisconsin, I fear for its system of higher education. Current state leadership has taken a cynical approach to changing the System over the past eight years. The most blatant example of this was the $250 million cut in fiscal year 2016. This came along with an attempt to replace the search for truth with language about workforce development. Instead of the vision that created the System in the first place, state leadership today prefers "the politics of resentment."...
...more

Ken Notes: I have long advocated for a more independent UW system. I would love to see a fixed funding source tied to the economy and less intervention from the legislature. We could use outcomes to ensure they continue to produce the best graduates in the world...
---
Evinrude has received the 'Business Friend of the Environment' award presented by Wisconsin Manufacturers and Commerce, the state's chamber of commerce and largest business trade association.
The company was recognized for their environmental innovation after successfully implementing an advanced energy recovery system for its Outboard Engine Endurance Test Center.
Evinrude accepted the Business Friend of the Environment award today at Wisconsin Manufacturers and Commerce's Policy Day in Madison where business leaders across the state gather to learn about potential policy changes and how they could impact Wisconsin businesses...
...more
---
HOLLAND — A proposed housing development in downtown Holland would serve those making between slightly more than $16,000 to slightly more than $43,000.
The development was again discussed by Holland City Council during its Aug. 15 meeting. Council voted to approve a first reading of a tax exemption ordinance to allow a payment in lieu of taxes at 4 percent of the annual rent for the construction of the low-income housing project at 159 S. River Ave.
Council will discuss the development again on Aug. 22 during its study session, said City Manager Keith Van Beek. It will be up for final approval on Sept. 5, council voted.
...more
---
Spurred by the Foxconn project and other planned development in the region, an electrical equipment supplier plans to build a 134,000-square-foot warehouse and distribution center in Sturtevant.
Crescent Electric Supply Co. hopes to start building the warehouse this fall in the Renaissance Business Park. The firm bought an 11-acre site there in April for $575,000.
Crescent will add 10 employees to run the new facility, which it expects to substantially finish next spring...
...more
---
We manage your IT-- so you can focus on running your business

Know you need IT but not sure where to start? Let our technical experts designs an IT plan that works for your company. We`re your IT one stop shop.

...A sponsor of Wisconsin Development News
---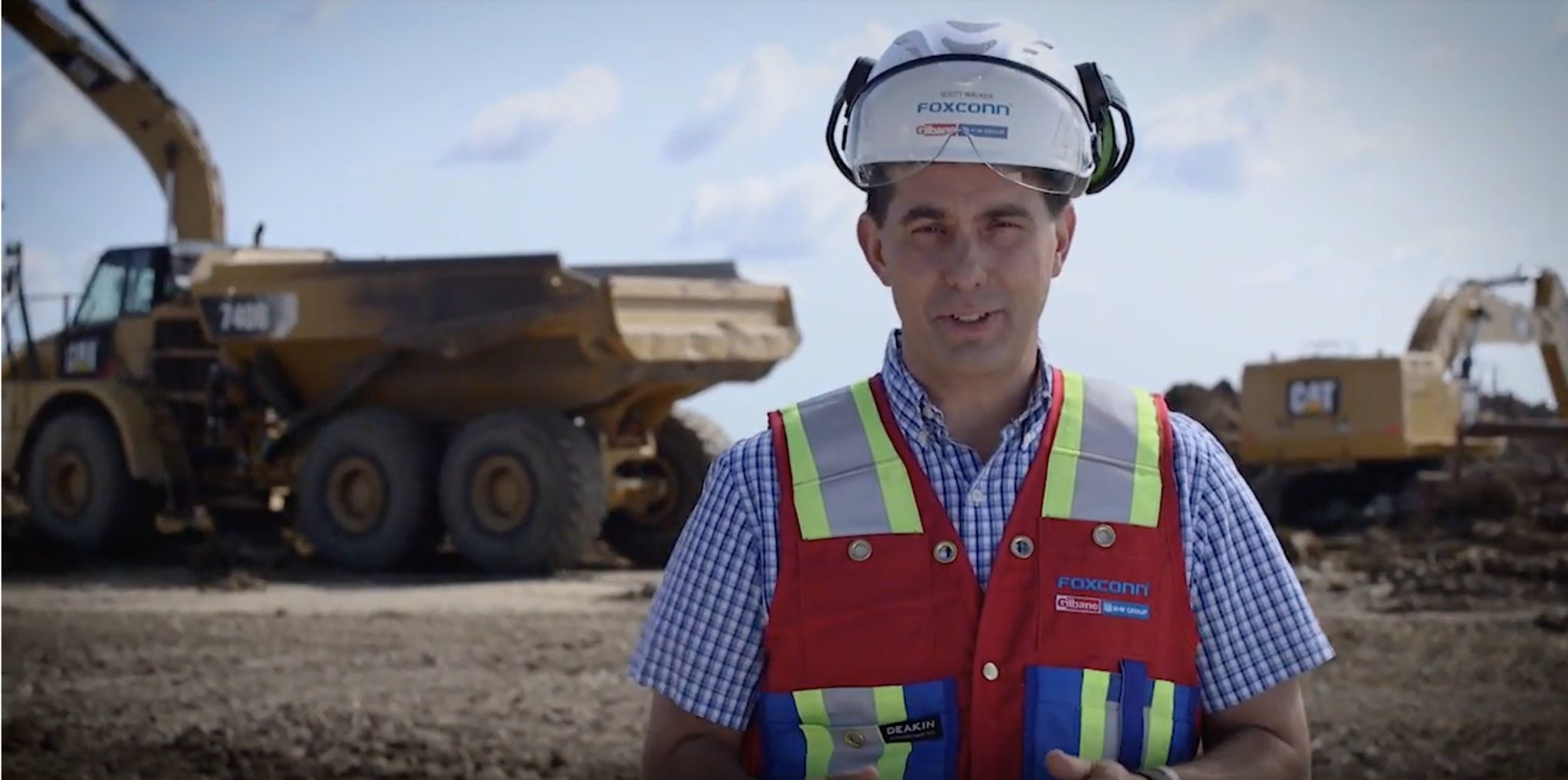 Starting Tuesday, Gov. Scott Walker will be selling Foxconn to every corner of Wisconsin.
Walker`s campaign is set to air four unique ads touting the state`s deal with the Taiwanese electronics manufacturing company, focusing on the impact of the project in each region being targeted.
The ads — which put the number of Walker`s TV spots for the 2018 into the double digits — will air on television in western Wisconsin, central Wisconsin and the Green Bay area. Another ad will air in the Milwaukee media market in southeastern Wisconsin, where Foxconn plans to build a 20 million-square-foot campus in Mount Pleasant. They will also run on digital platforms...

...more

Ken Notes: Lots of details in the story. This will be an interesting campaign strategy...
---
MADISON - Eighteen talented wildlife artists submitted a total of 24 pieces of artwork for the 2019 Wisconsin Wild Turkey, pheasant and waterfowl stamp design contest. Judging was held on July 20 at the Natural Resources Building in Madison. The judges for the 2019 Wisconsin Wildlife Stamp Art Contest were John Motoviloff from National Wild Turkey Federation, Burt Bushke from Wings Over Wisconsin, Bruce Urben from Wisconsin Waterfowl Association and Alex Weber from Pheasants Forever.
...more
---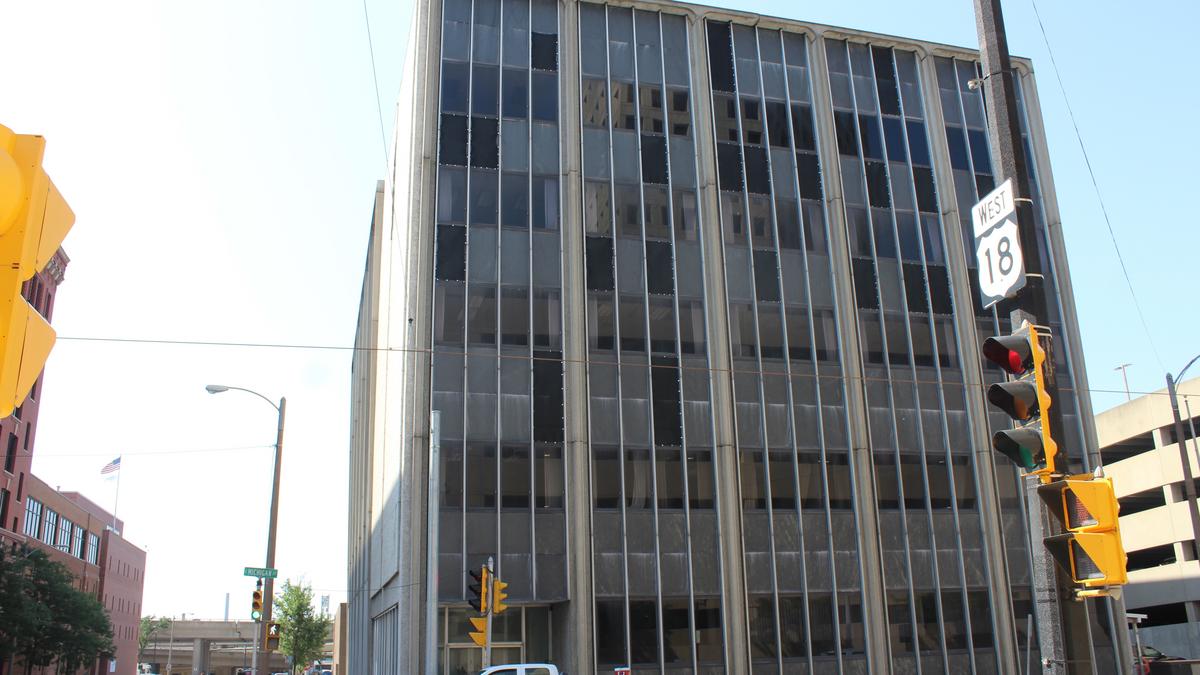 ...more
---

Ken Notes: WDNews relies on the actual journalism provided by your local media outlets. Without these partners we can not bring you the unbiased news, leads and updates you need to thrive in Wisconsin. Support your local media...
---
Milwaukee - 1/1/2020 Journal Sentinel business reporter Tom Daykin talks about commercial real estate and development, including stores, hotels, offices, condos, apartments and industrial buildings...
...more

Ken Notes: Tom Daykin is the source for ED news in MKE. This is a permanent link to articles in his blog which is updated daily...
---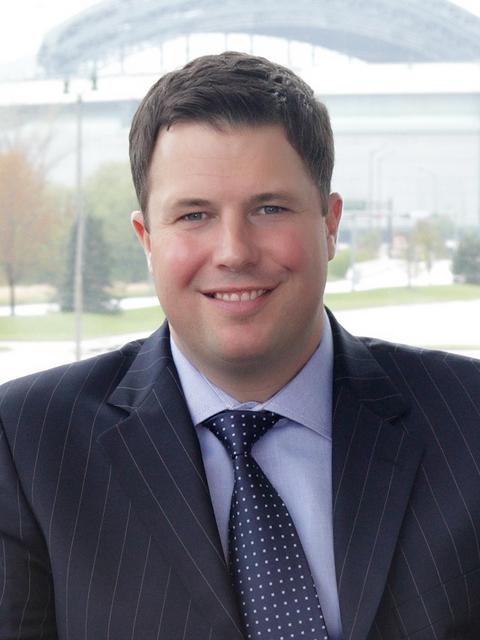 ...more
---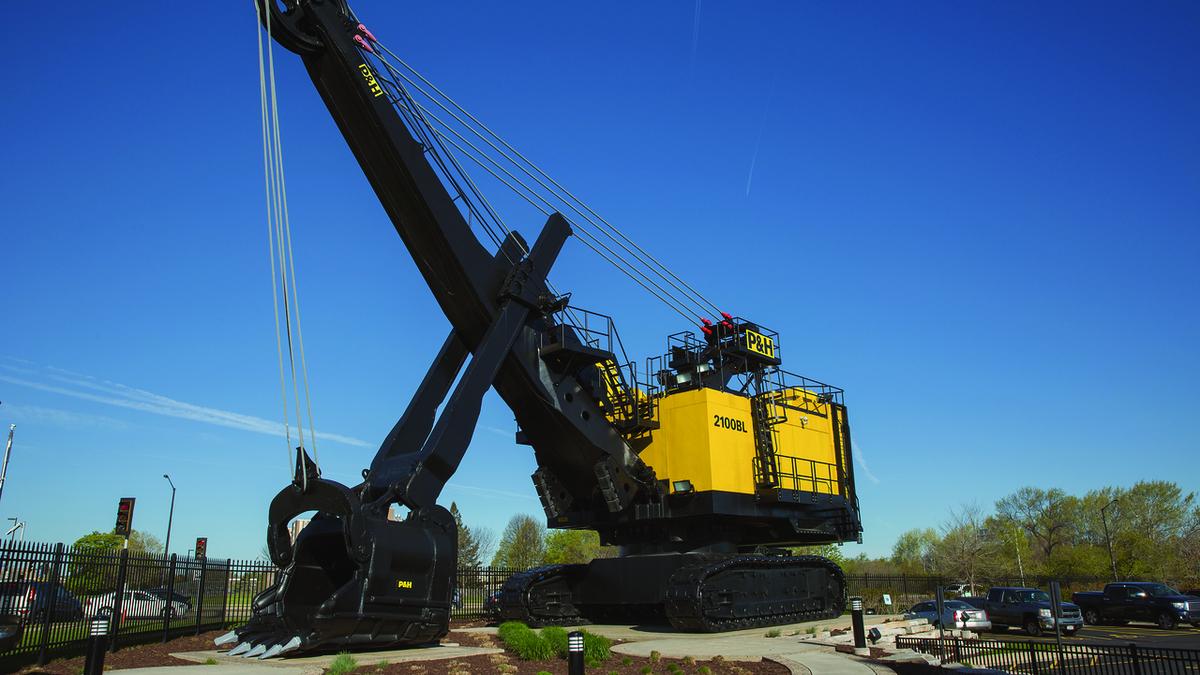 Komatsu Mining Corp. is moving more work to its Milwaukee manufacturing plant, including production of heavy gears that is coming back to the U.S. from China.
...more
---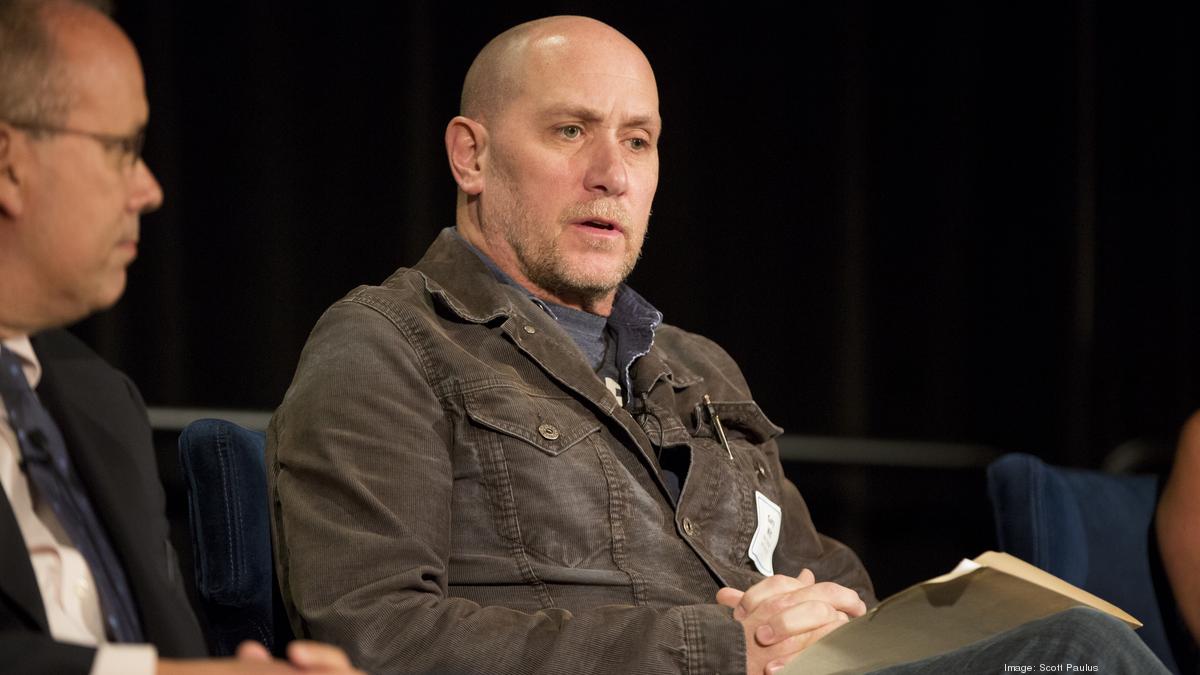 ...more
---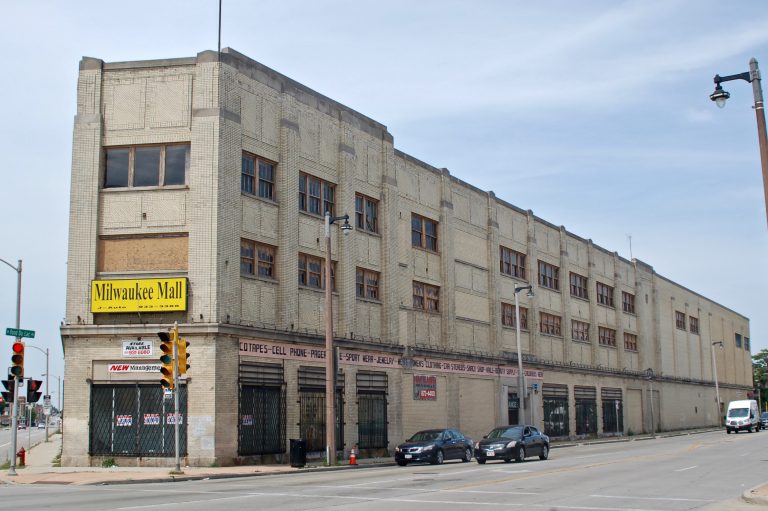 Business improvement district looks to keep improving area near North and Fond du Lac avenues.

Several blocks on North Avenue near 16th Street buzzed with pedestrian and vehicular activity on a recent summer morning. Customers greeted each other as they entered and exited Galst Food Market and popped in and out of The Juice Kitchen across the street. Neighbors and acquaintances lingered on sidewalks in the perfect summer weather, chatting in pairs and small groups. Construction vehicles and machines added to the hum of energy in the heart of Lindsay Heights...
...more

Notes:
---
...A sponsor of Wisconsin Development News
---
PROGRAMS
BUSINESS AND COMMUNITY DEVELOPMENT
BUSINESS AND INVESTMENT ATTRACTION

ENTREPRENEURSHIP AND INNOVATION

INTERNATIONAL BUSINESS DEVELOPMENT


SECTOR STRATEGY DEVELOPMENT
...more
---
Issues RFP seeking project for 7th and North...
The city of Milwaukee is hoping recent investments in the Bronzeville neighborhood, just north of downtown, will attract development interest for a vacant site along I-43.
The Redevelopment Authority of the City of Milwaukee has issued a request for proposal for two city-owned properties totaling about 1 acre at 2225 N. Seventh St. and 2233-43 N. Seventh St. for $200,340...
...more
---
Our Current Publications:
...more
---
Start Week: 30 - Query String:SELECT * FROM wdn WHERE `issue` > 30 and volume = 6 OR `issue` > 90 ORDER BY sortorder