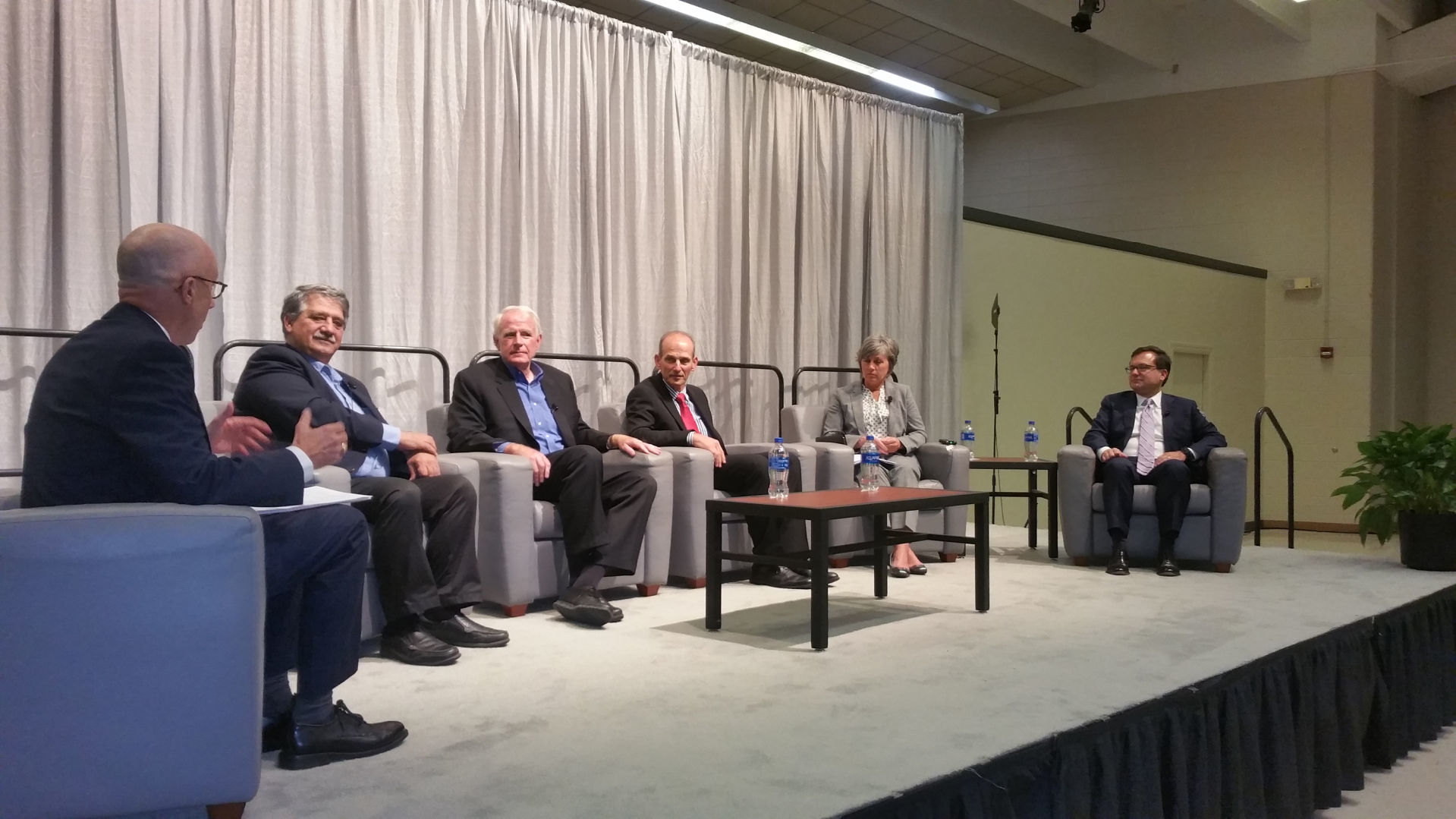 Leaders in Southeast Wisconsin said their communities are excited for the opportunity for increased growth and economic development, including Foxconn, which broke ground this summer.
But with such opportunities comes the need to collaborate with local governments, educational institutions and others they said during a panel discussion Thursday night at Carthage College's Todd Wehr Center.
Jenny Trick, Racine County Economic Development Corp.'s executive director, said that a year ago, they found out it was selected as the site for Foxconn Technology Group's $10 billion manufacturing plant. She said people are more excited than in in the recent past as Racine County has struggled with one of the highest unemployment rates in the state...
...more