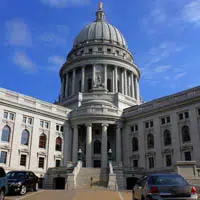 The new leader of the Wisconsin Economic Development Corporation brings a very different background to the position than her predecessor.
Rather than running a large company, CEO Missy Hughes was overseeing a farming co-operative. Organic Valley helps fruit farmers from the Midwest sell their products.
Hughes tells Josh Dukelow on Fresh Take that her focus will be on funding more small business ideas rather than large projects like Foxconn....
...more