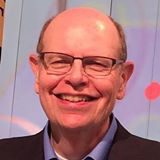 Paul Fanlund: Several years ago, a Democratic operative suggested to me over coffee that the Cap Times — famous for its feisty progressive opinions — should also put a thumb on the scale in its news coverage to favor progressive politicians and causes.
Seldom have I been more sharply dismissive of an idea. That would contradict everything we stand for, I told him.
That conversation came to mind as I read a new national study exploring whether readers trust local media. The bottom line: local institutions like the Cap Times are considerably more trusted than embattled national media outlets, but that support appears somewhat fragile.
...more