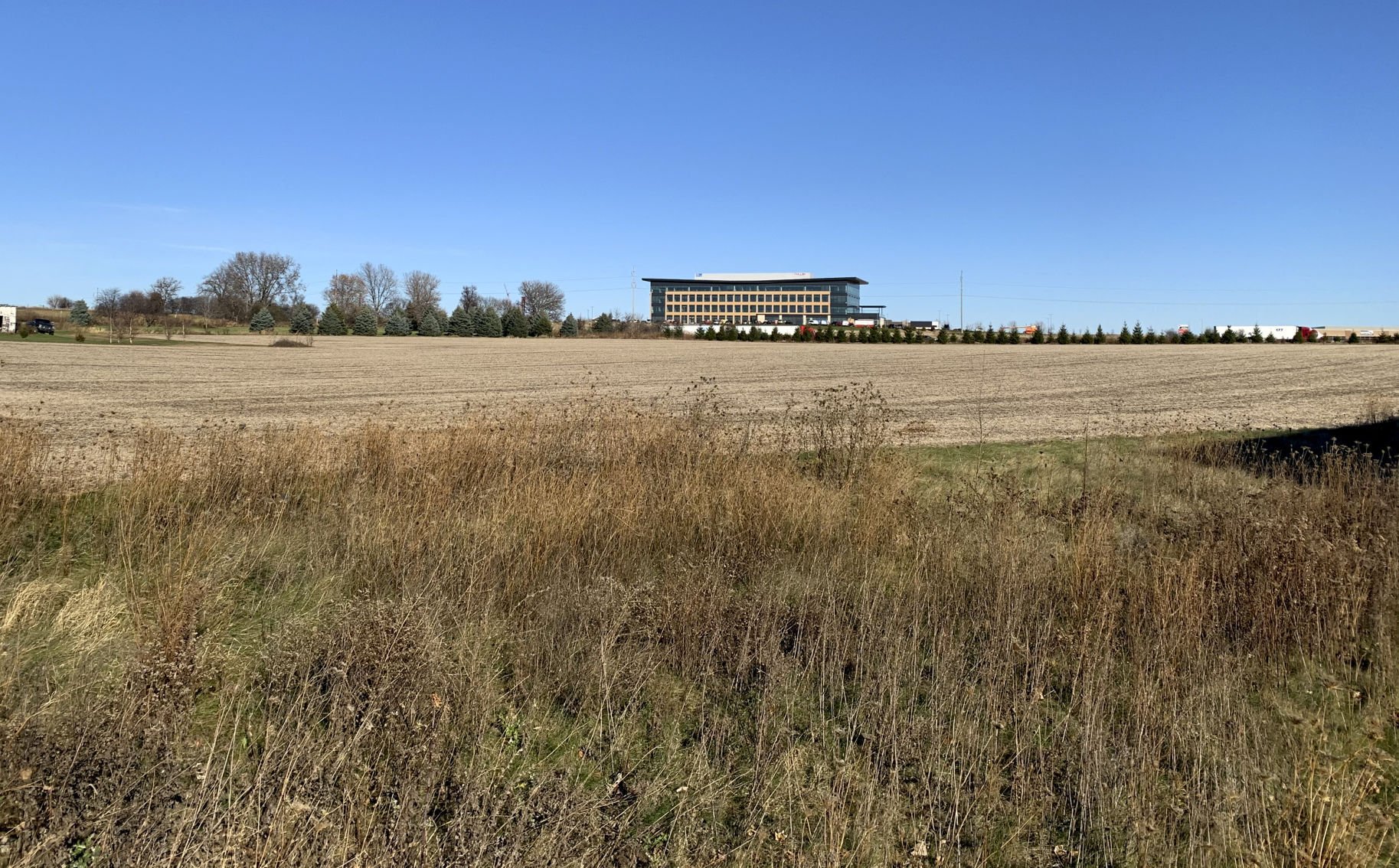 A developer is seeking major changes to allow far more density than what's in city plans for a multi-family housing project with 577 units and parking on vacant farmland near Interstate 90/94 on the Far East Side.
Interstate Overlook is seeking a zoning change and conditional use to allow the project, which would include six four-story buildings with 577 housing units, a library, and community and event spaces, with 325 underground parking spaces and 286 surface spaces and bike parking on 11.3 acres, at 5422 Portage Road.
The proposal comes as Madison seeks to add housing to meet increasing demand. But the city generally plans for and approves more intensive development in areas near existing or planned transportation infrastructure and amenities that provide goods, services and parks.
...more