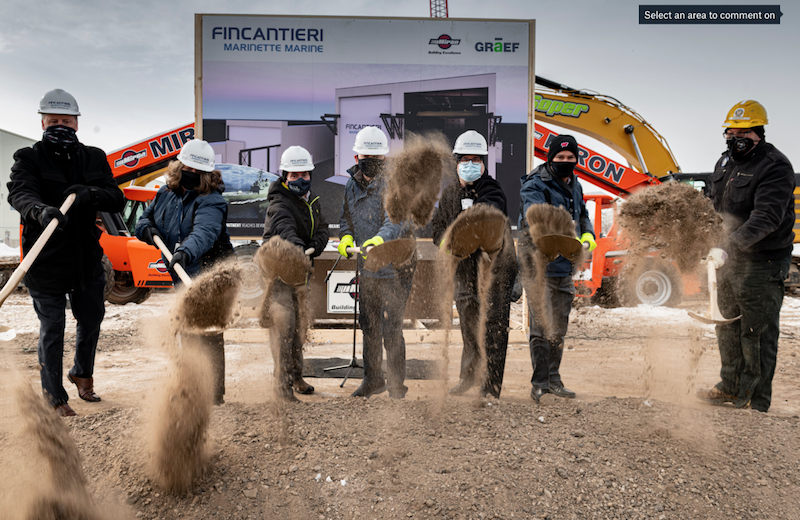 As Fincantieri Marinette Marine prepares to start construction of the Navy's newest class of ships, several key leaders were in Marinette, Wis., today to mark the occasion of the largest building in Marinette Marine history.
"Building 34 is a key element to our Constellation-class frigate production," said Dario Deste, president and CEO of Fincantieri Marine Group, during dedication ceremonies. "This will allow us to complete construction of two 500-foot ships at the same time inside of a massive climate-controlled facility."
The multi-million dollar building is part of the company's most recent $200 million shipyard capital expansion underway in Wisconsin. In addition to this building, there are several other projects in Marinette. The largest ship lift in the U.S. is being built along the waterfront, as well as improvements to other buildings to facilitate upcoming frigate fabrication for the U.S. Navy...
...more