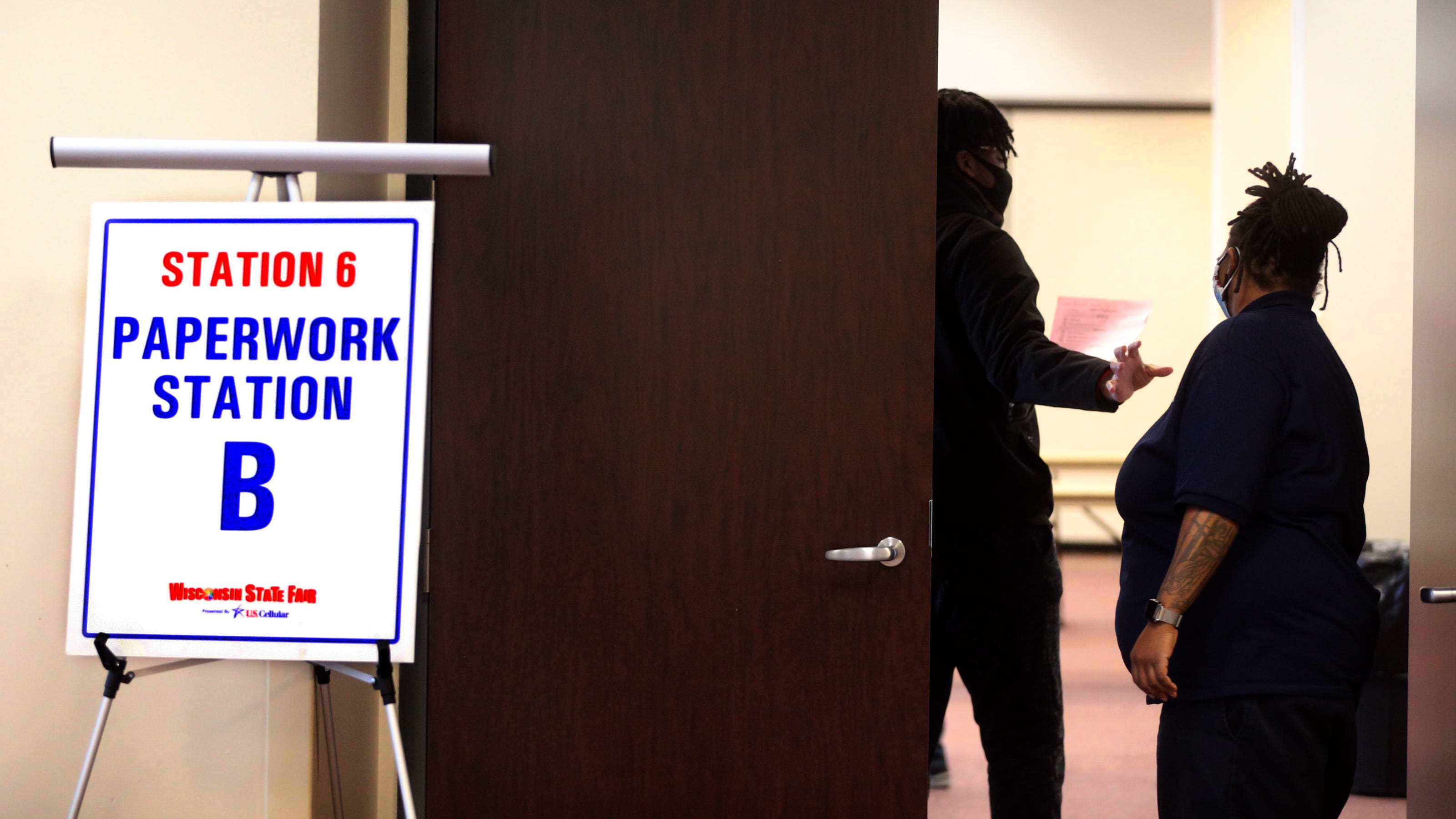 Devonte Cunningham walked out of Wisconsin State Fair Park a happy man Friday after being hired for his second part-time job.
Cunningham recently landed a part-time job at a grocery store, and after a successful interview at a job fair, he will join a crew to clean and sanitize the State Fair Park buildings before, during and after events.
It`s been a difficult several months for Cunningham, who was out of work and called job hunting during the pandemic "very, very, very stressful."
"With coronavirus, everybody closed, Jesus, I'm glad I got these two jobs. I thank God for that," he said...
...more