---
---
Anyone who qualifies can expect to receive a payment equivalent to their regular UI benefit for up to 13 weeks.

MADISON, Wis. (WMTV) - The Dept. of Workforce Development has opened the window for people who have used up their regular unemployment benefits to apply for an extension.

The extended benefits program adds an extra 13 weeks of assistance for people who have exhausted the 26 weeks of standard unemployment insurance as well as the 13 weeks of Pandemic Emergency Unemployment Insurance.

Anyone who qualifies can expect to receive a payment equivalent to their regular UI benefit for up to 13 weeks.

The agency has laid out several ways in which people will be able to apply for benefits both through the DWD dashboard and for those who are not still filing claims:..
See Also:
...more

Ken Notes: I wish we could defer major payments like car and home on those who have lost employment as well as businesses that have lost revenue. If government invested in interest on all loans we could slow the impact of Covid while we evaluate the actual damage it has done. Instead we are throwing money at the problem with little understanding of where it is most needed. Keep reading and you will see what I mean.
---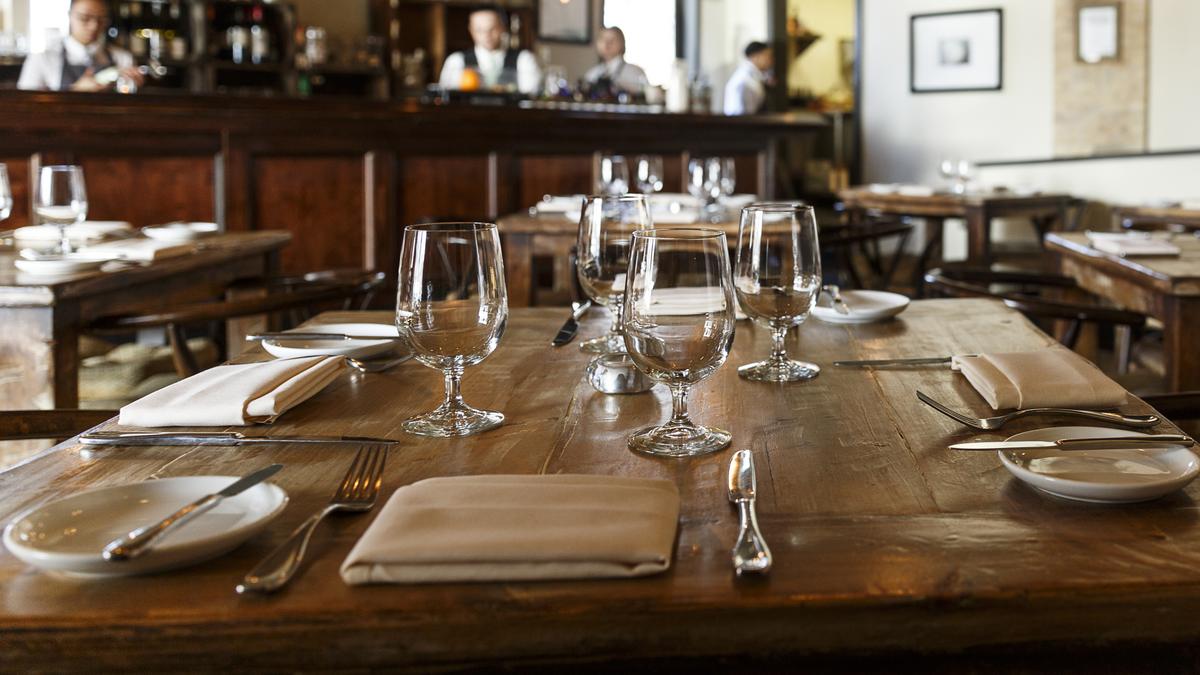 The Wisconsin Department of Revenue will look for restaurants that have annual revenue of more than $1 million and less than $7 million.
Through the Wisconsin Economic Development Corp.`s We`re All In For Restaurants program, the state awarded Wisconsin small businesses an additional $45 million, bringing the state`s Covid-19 assistance to over $220 million.
Restaurants will be eligible for $20,000 grants, with the goal of the businesses to receive the money before the end of 2020.
Funds came from the state`s allocation of Coronavirus Aid, Relief and Economic Security (CARES) Act funding. CARES Act funding will expire Dec. 31. This is the WEDC`s third phase of the We`re All In grant program...
See Also:
...more
---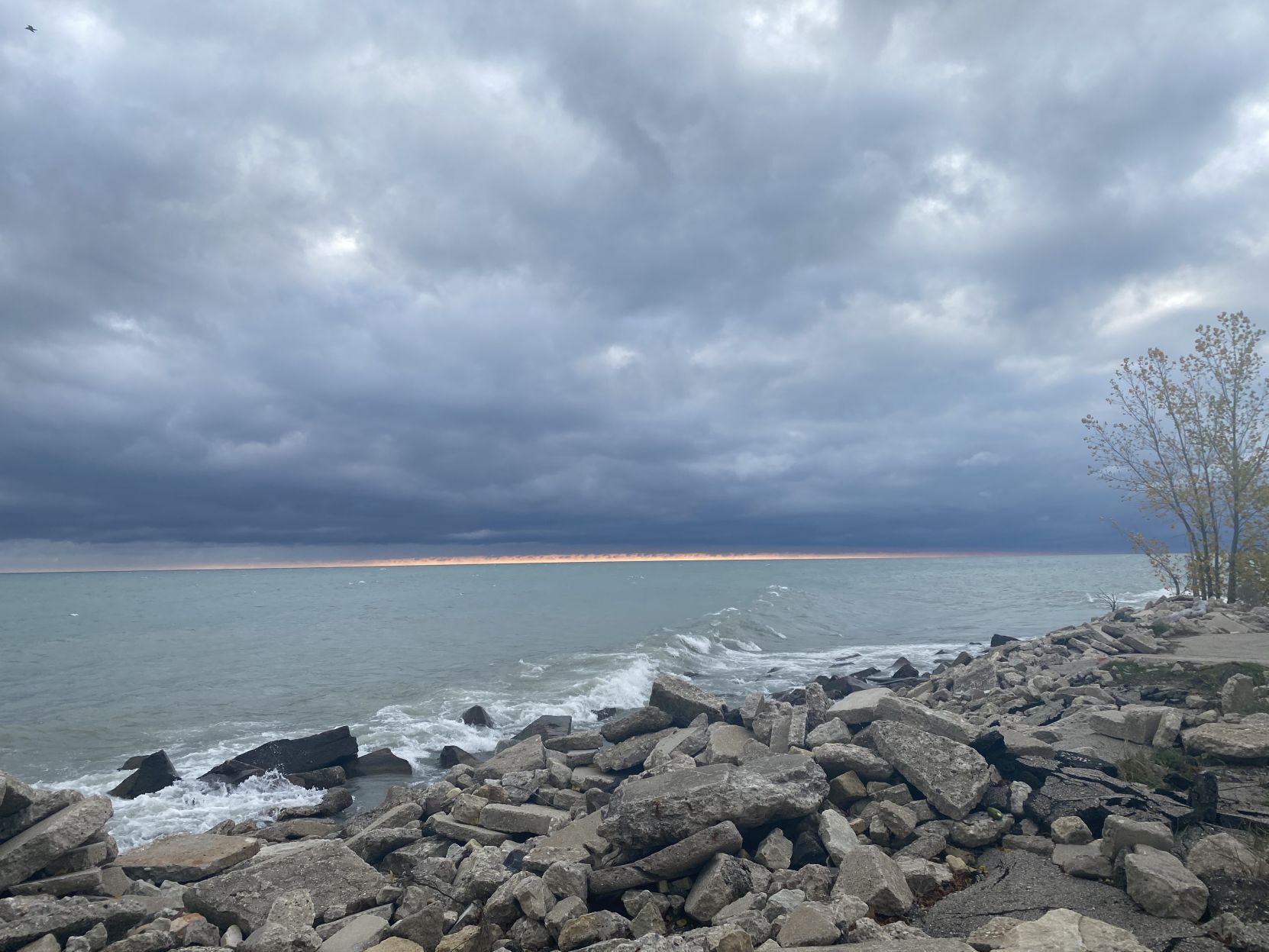 Joe Biden has been elected president with essential support from the voters of Wisconsin.
Wisconsinites chose Biden over Trump because they recognized a need for change, and many of those changes are specific to this state and to the Great Lakes region in which it is located. The list of what the new president can and should do for Wisconsin is long, but among the highest priorities must be an expanded federal commitment to clean up the most polluted areas of those Great Lakes.
Wisconsin is defined physically, culturally and economically by two of the planet's largest lakes...
...more

Ken Notes: I want to urge caution as to how we go about this. I agree that our Great Lakes are one of our greatest assets and must be kept clean, but I believe the best way to do this is to work with the companies that effect the water quality and adopt best practices rather than impose government mandates. The practice of yo-yo environmental policy has not been good for our environment nor our economy. Finally if air and water quality is a global policy, and I believe it is, we are not helping the "globe" by adapting policy that shifts jobs and factories to countries where less restrictions apply.
---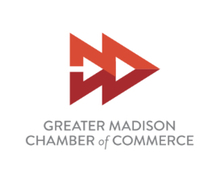 A recent survey from five local business groups reveals that 150 Madison businesses have lost more than half of their revenue since March when shutdowns due to the pandemic started to take place.
Of the 503 Madison area businesses that responded to the survey, 78 percent reported a decline in revenue and 30 percent reported losing more than half their revenue since the beginning of the coronavirus pandemic....
...more
---
Partner Level Sponsors

About Sponsorship
...more
---
MADISON, Wis. (AP) — Foxconn Technology Group is not expected to receive tax credits in the next three fiscal years, continuing its failure to meet goals for hiring and investing in its Wisconsin manufacturing complex, according to state officials.
The Department of Administration's projection came in its budget request for the fiscal years 2022 and 2023. Administrators say the Wisconsin Economic Development Corp. doesn't expect Foxconn to comply with the state agreement that provides up to $2.8 billion in tax credits, the Milwaukee Journal Sentinel reported...
...more

Ken Notes: So far almost every projection regarding Foxconn have been wrong, so I hope that the State is not banking on not having to make payments...
---
Foxconn is reportedly planning to assemble Google server components at its beleaguered Wisconsin factory. According to Bloomberg, Foxconn landed a deal with Google and is establishing assembly lines for making circuit boards, aiming to start mass production in the first quarter of next year. Foxconn confirmed to Bloomberg that it was developing computing and infrastructure "capabilities" but did not name customers.
Bloomberg suggests that Google is expanding American manufacturing to win more government contracts, and one source said Foxconn was the only manufacturer that could assemble the necessary components inside the US....
See also:
...more

Ken Notes: See what I mean...
---
Supporting Sponsors
...more
---
MADISON – Wisconsin food, forestry and agriculture companies interested in developing their e-commerce capabilities to better target Chinese markets are invited to apply for grants through a pilot program administered by the Wisconsin International Agribusiness Center (IABC), a bureau of the Department of Agriculture, Trade and Consumer Protection (DATCP).
Through the Global Business Development Program, administered by the Wisconsin Economic Development Corporation (WEDC), DATCP received $90,000 to help exporters of Wisconsin food, forestry, and agriculture products develop new e-commerce distribution channels in China. Wisconsin companies can apply for up to $9,000 each and are required to provide at least 30 percent in matching funds...
...more
---
MADISON – WMC Foundation's Future Wisconsin Project released its "Revitalizing Rural Wisconsin" report on Wednesday in an effort to bring attention to policies and ideas that can promote economic growth and workforce development in rural Wisconsin. The new publication identifies a number of economic challenges facing rural Wisconsin and provides strategies and ideas that can help revitalize portions of the Badger State outside of metropolitan areas like Milwaukee and Madison.
WMC Foundation – an affiliate of Wisconsin Manufacturers & Commerce (WMC) – announced its focus on rural prosperity at its annual Future Wisconsin Summit in December 2019...
...more

Ken Notes: I like the idea of looking at programs that work elsewhere, something we often fail to do. Also internet access came up again as a key rural problem, using 5G, an idea being promoted in other states, could help here. The providers are now saying this is too costly, but they fail to mention the profits they will receive serving high density communities. We need to trade access for coverage...
---
Village Board members said they would like to begin a conversation in January about whether and where affordable housing might be appropriate in Cambridge, and how it meshes with the village's Smart Growth Plan.
A Madison developer has withdrawn its plans for a $17 million affordable housing project off U.S. Highway 12-18 at Cambridge's northwest gateway.
Ted Matkom, Wisconsin market president for Gorman & Company, told the Cambridge Village Board on Nov. 24 that, with the decision, it may forfeit a $1.28 million affordable housing grant from Dane County and won't apply as hoped for tax credits from the Wisconsin Housing and Economic Development Authority...
...more

Ken Notes: This is too bad, Gorman does great projects and this one was special. A NIMBY contingent from the community should have to come up with a plan B for housing before being allowed to throw out plan A...
---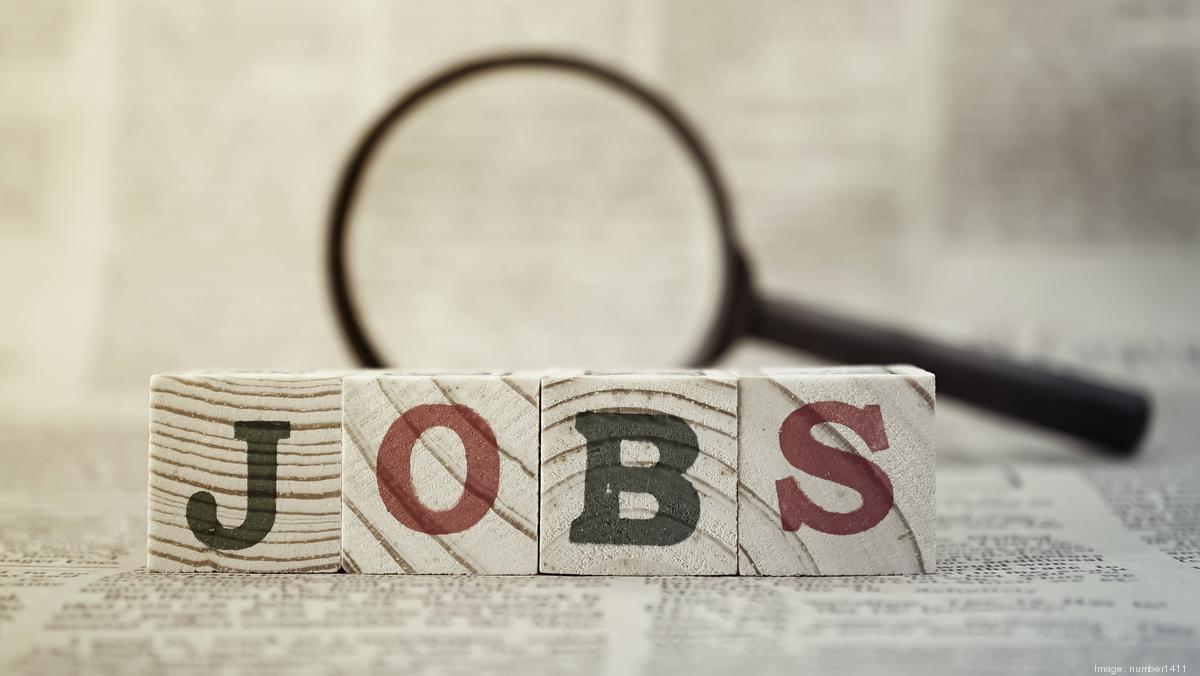 ...more

Ken Notes: Great chart at the link!
---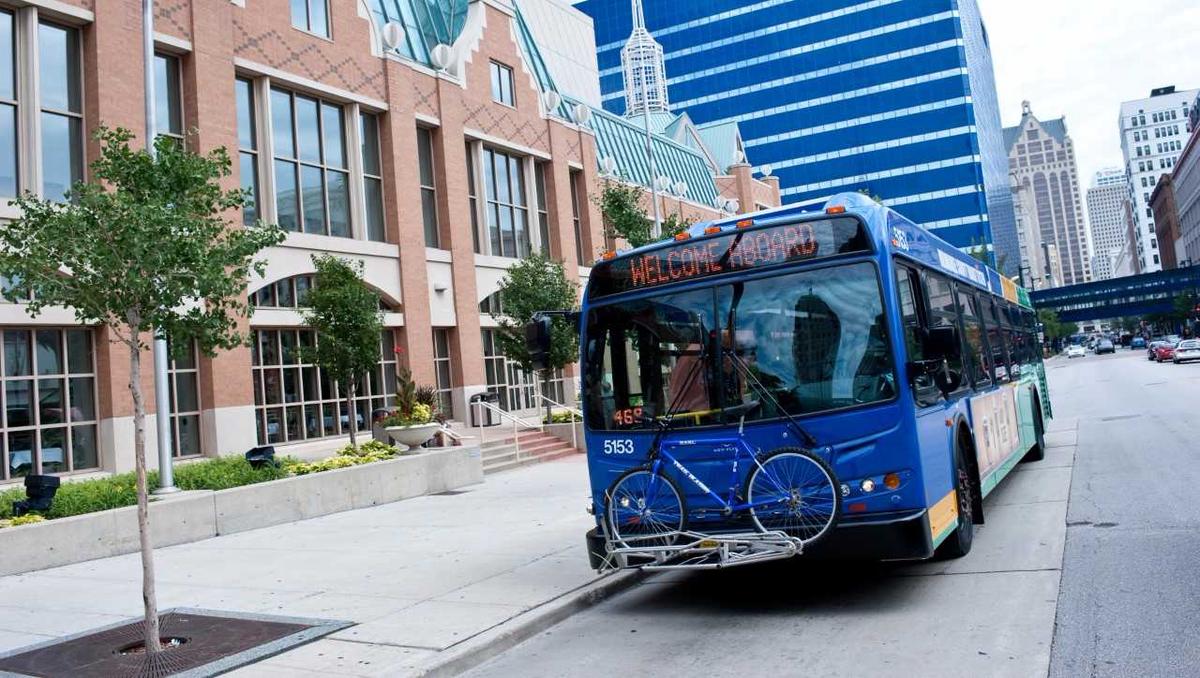 ...more
---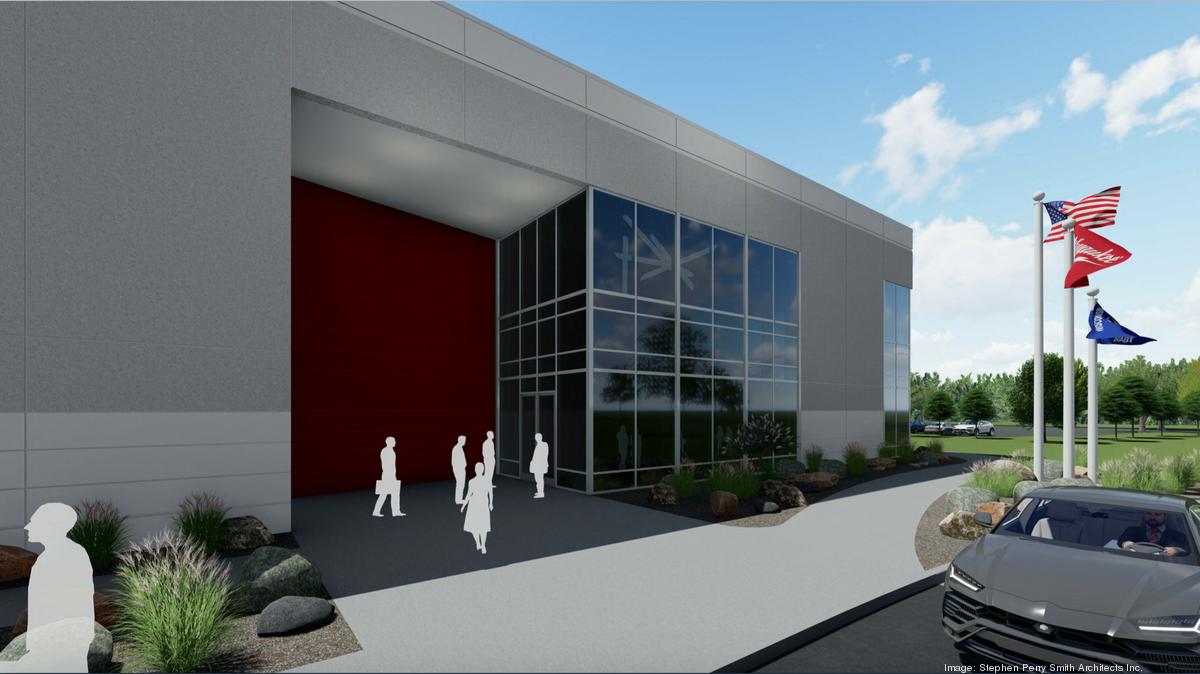 Milwaukee Tool aims to start construction on the first new building in its planned Menomonee Falls campus in spring, and is prepping about 68 more acres next door for eventual development....
...more
---
Wisconsin Public Radio (WPR) -- The long-troubled downtown Wausau mall would be mostly torn down and transformed into a public market, along with retail, office and residential spaces, under its owner`s development proposal.
The proposal is the latest plan for the downtown retail space, where former anchor stores have closed one by one in recent years, casualties of broad declines in brick-and-mortar retail. Shopping malls have been in decline across the nation for more than a decade, and vacant spaces across the country have been demolished or converted into residential space. The Wausau City Council on Tuesday approved a plan that includes city tax aid to help move the project forward....
...more
---
NEW NORTH, December 2, 2020 – Business as usual in Wisconsin these days is likely to include measures to help ensure the health of employees and customers alike.
The majority of businesses responding to the University of Wisconsin Oshkosh's November COVID-19 business and economic impact survey reported introducing significant changes in their operations in the last several months, said Jeffrey Sachse, interim director of UWO's Center for Customized Research and Services (CCRS)...
...more
---
DE PERE – At its Tuesday, Dec. 1, virtual meeting, the De Pere Common Council unanimously passed a resolution authorizing and approving a redevelopment agreement between the city, the redevelopment authority and the De Pere Cultural Foundation (DPCF).
The agreement calls for the city to spend approximately $700,000 for improvements around the Mulva Cultural Center site in downtown De Pere.
Before the regularly scheduled council meeting, the council and the redevelopment authority met jointly to consider the agreement.
After some initial discussion, the meeting went into closed session before a public hearing was held later during the council meeting....
....In May of 2019, De Pere natives Miriam and Jim Mulva announced plans to build an approximately $50 million cultural center in downtown De Pere.

Because of revisions and changes since 2019, the anticipated construction value has risen to approximately $70 million for the three-story, 60,000-square-foot attraction.
The cultural center will bring world-class exhibits and programs to downtown De Pere on the east side of the Fox River.
The venue will include a 10,000-square-foot space for national exhibits, a 200-seat auditorium, board room, bathrooms, café, gift shop and classroom spaces....
...more
---
Stay up to date by reading our
MadREP Report,
a bi-monthly newsletter that features regional economic development news, events and opportunities.


...more
---
MILWAUKEE, WI -- Jackson-based Alro Steel has moved Wisconsin operations to a new building in Milwaukee.
The materials company restored a six-decade-old building on the southside of Milwaukee once noted for its unique design after determining it needed more space for its Wisconsin operations. The company moved into its new facility on Nov. 23, officials said.
Alro Steel purchased the former Central Steel building on Milwaukee's 6th Street in early 2019 and added 100,000 square-feet to the building...
...more
---
ASHWAUBENON – A development agreement to build a three-story, 60-unit affordable housing apartment building for seniors and 15, two-story, three-bedroom rental townhomes between Mike McCarthy Way and Borvan Avenue was rejected on a 4-3 vote Tuesday, Dec. 1, by the village board.
Village President Mary Kardoskee and trustees Allison Williams, Steve Kubacki and Traci Flucke voted against the agreement with trustees Gary Paul, Chris Zirbel and Jay Krueger voting in favor.
Upon rejection of the agreement with General Capital, which would have received a $1.2 million Tax Incremental Financing (TIF) loan incentive upon issuance of the final occupancy permit, the board also voted down the site plan for the project...
...more
---
...more
---
A half-century ago, Peoples Brewing became Wisconsin`s first Black-owned brewery.
We are still waiting for the second one.
Craig Crosby remembers being 7 or 8 years old when his father, Henry, joined a group of Black businessmen in purchasing Peoples Brewing in Oshkosh. It was the early 1970s, and Craig was young enough that the drive to the south side of Oshkosh seemed longer than it was. The brewery appeared to hulk in the distance.
"I remember looking at the thing. This building is so big. To me, it was massive," Crosby said. It wasn`t...
...more

Ken Notes:Great read. I actually loved the idea of local taverns getting together to build a brewery. What a great model for today...
---
Research is often taken for granted but it's critical to the decisions farmers make, says Katie Roth, who farms with her husband, T.J. Roth, and their business partners John and LuAnn Shea at Banner Ridge Farms near Platteville, Wisconsin. That's why support of the University of Wisconsin-Dairy Innovation Hub is important.
She spoke during the hub's inaugural Dairy Summit along with Mitch Breunig of Mystic Valley Dairy near Sauk City, Wisconsin, and Amy Penterman of Double Dutch Dairy near Thorp, Wisconsin.
The hub is funded by the state of Wisconsin for research and development at UW-Madison, UW-Platteville and UW-River Falls. The Dairy Summit included research updates in the hub's four priority areas...
...more
---
FRANKLIN, WI— This week, an attorney, working on behalf of some residents in Franklin, filed a formal challenge against plans to build a meat processing facility in the City.
The document filed December 1 on behalf of residents and a nearby HOA challenges the validity of a Special Use Permit or Conditional Use permit ("SUP/CUP") granted on November 2 by the City of Franklin to Strauss Brands, LLC. The permit allows for the development and construction of a meat processing and slaughtering facility in the City, according to the document....
...more


Ken Notes: These have to be among the most difficult facilities to locate anywhere...
---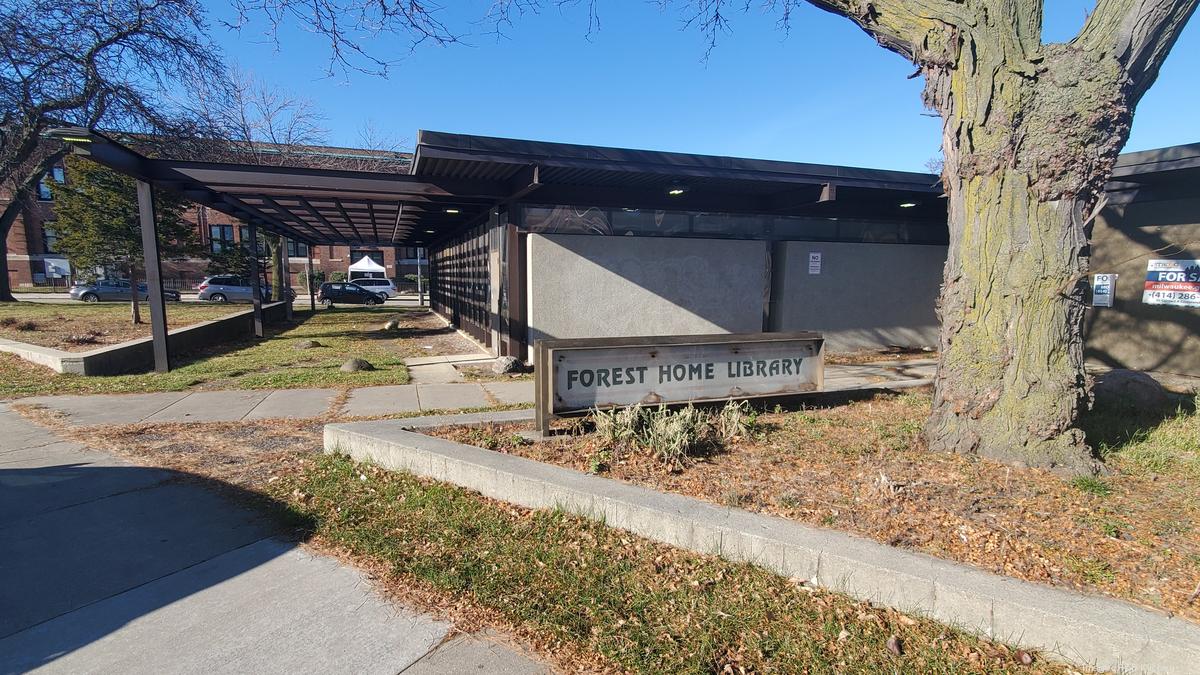 ...more
---

Ken Notes: WDNews relies on the actual journalism provided by your local media outlets. Without these partners we can not bring you the unbiased news, leads and updates you need to thrive in Wisconsin. Support your local media...
---
Note: I changed the link here to Toms Twitter account. JS limits the number of articles I can read so I look at TD`s Twitter feed every week. I`ll Still include JS articles but after ten you need to subscribe.
I also updated the picture because, well Tom is getting old and development is taking it`s toll!!!

Milwaukee - 1/1/2020 Journal Sentinel business reporter Tom Daykin talks about commercial real estate and development, including stores, hotels, offices, condos, apartments and industrial buildings...
...more

Ken Notes: Tom Daykin is the source for ED news in MKE. This is a permanent link to articles in his blog which is updated daily...
---
WisconsinDevelopment.com
&/or WDNGreen.com
Wisconsin Development and WDNGreen newsletters are now emailed to over 12,000 professionals, planners, developers, news outlets, and elected officials each week. We see over 1,000 opens within the first hour every week for each publication. The websites, WisconsinDevelopment.com and WDNGreen.com are always online and available to view and search where we maintain several years worth of articles. All of our rates are now less than in previous years.
"Our goal is to present a positive view of economic development in the State of Wisconsin", Ken Harwood, Editor and Publisher.
WisconsinDevelopment is a positive look at economic development and commercial projects across the state. In WDNGreen we highlight pro-environmental developments and issues that make economic sense.

We believe in the Wisconsin business community and believe that telling their stories will positively impact both growth and better legislation in the State. We are nonpartisan, pro business, pro positive environmental issues, and most importantly pro WISCONSIN...
Special Options for Partners and Primary Sponsors...
You may also become a Partner in the Newsletter for $1,000
Limited to Four (4) Companies

Larger (240 x 240 px) Logo and Link to your website will appear in every issue
A 240 Character "Tag Line" or text message appear with logo
We will run at least four featured stories about your company or projects
You can forward press releases for inclusion in any issue
You company will be added to our search algorithm
You will be listed as a sponsor for all our seminars and events
As a partner you may call Ken (608.334.2174) with story ideas, comments, or notes anytime
Or become a Primary Sponsor for $500
Limited to Nine Companies
A (160 x 160 px) Logo and Link to your website will appear in every issue
A 60 Character "Tag Line" or text message below logo
We will run at least two featured stories about your company or projects
You company will be added to our search algorithm
Support WisconsinDevelopment.com or WDNGreen.com
Support WisconsinDevelopment.com or WDNGreen.com for $250 per year

Unlimited Number of Companies

Your Logo (120 x 120 px) and Links to your website will appear in every issue
Please Note partner and Sponsor "logos" may be animated GIF files. We can animate a set of up to 5 images for you or you can send us the completed GIF file or a link to the file on your website.

Partners Appear in a 2 by 2 grid at the top of every issue*

Sponsors Appear in a 3 by 3 grid in the middle of every issue*
Supporters Appear in 4 by 4 grid(s) in every issue*
*and on our websites
To sponsor call or text 608.334.2174
...more
---
Our Current Publications:
...more
---
Online at
WisconsinDevelopment.com
(4 weeks of articles) - Searchable at
Search WDN
-
WDN Tool Box
, Links you can use everyday to help you and Wisconsin grow! Edited and published by
Ken Harwood @ LinkedIn.
Click Here To Subscribe or add Friends and Colleagues
... WDN si Available free thanks to our
SPONSORS
...
Why I publish WDN
...
WDGreen
Environmental News From a Business Perspective!
...more

Ken Notes: "Ken Notes" may be reprinted in context without permission. Attribution should be Ken Harwood, Editor Wisconsin Development News or Ken Harwood Advocate for Wisconsin.
---
Wisconsin Development News is
Edited and Published by:
Ken Harwood
Ken [at] KenHarwood.com
608.334.2174
Mailing Address:
WisconsinDevelopment.com

P.O. Box 930234
Verona, WI 53593-0234
Please feel free to send story ideas or Press Releases to:
Ken [at] KenHarwood.com
Call 608.334.2174 to confirm receipt.

...more