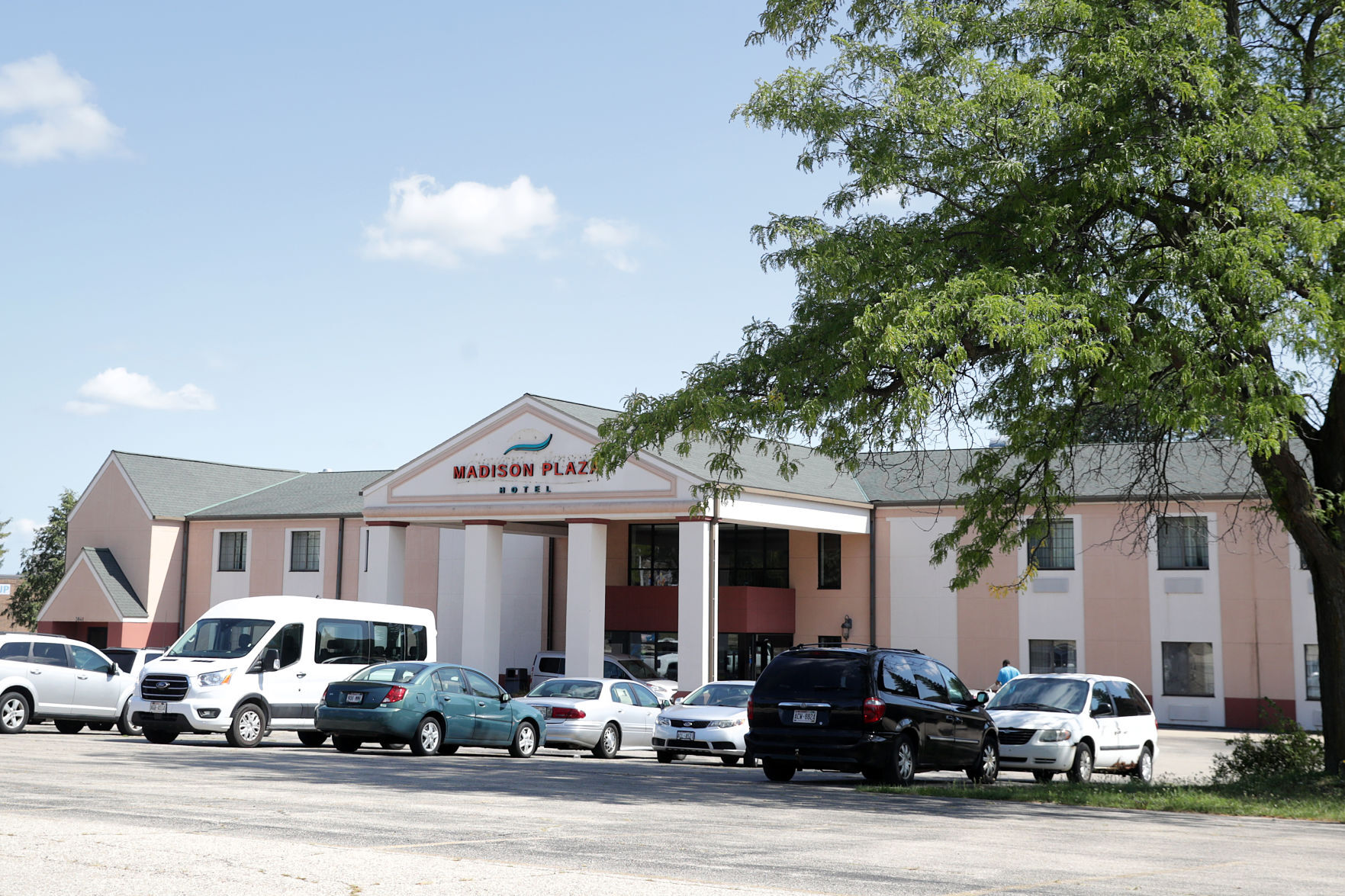 Madison may rent 35 more rooms at the Madison Plaza Hotel to temporarily house some homeless people now camping at Reindahl Park. The hotel owner owes nearly $1.3 million in back taxes.
Plans to convert a hotel to low-income housing have been derailed, at least for now, by the building`s current use as a site to temporarily shelter homeless people.
That arrangement will continue, with the city paying to house even more people there this winter, even as the owners of the financially struggling facility owe $1.35 million in back taxes.
Since September, Dane County has been renting 100 rooms at the Madison Plaza Hotel, 3841 E. Washington Ave., for homeless adults considered at high risk for severe illness if they contract COVID-19. As part of the arrangement, the county has worked with Focus Counseling of Madison to provide a variety of services and 24/7 staffing on site....
...more