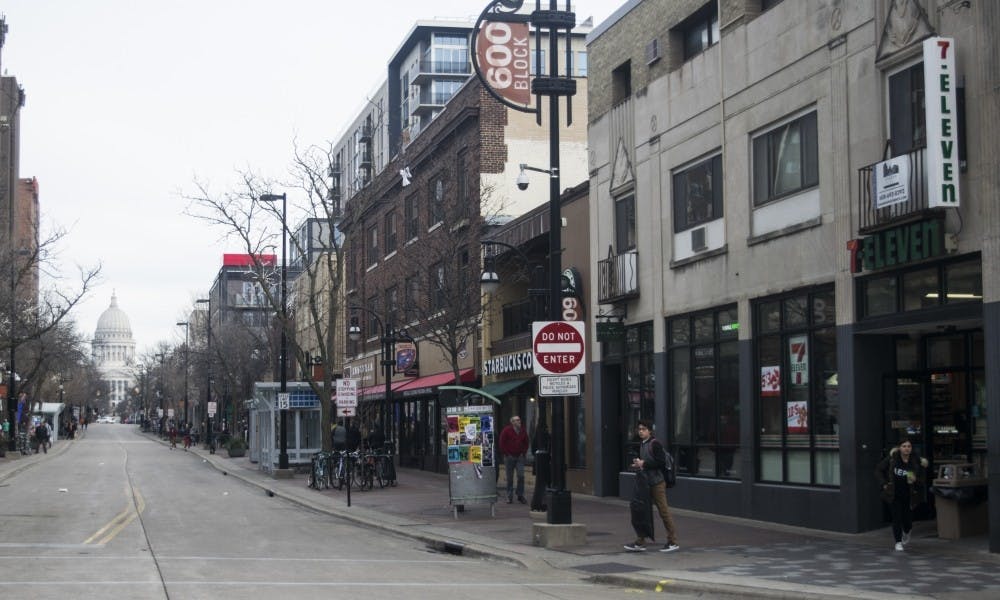 Many community members are against forcing small businesses to relocate due to the Oliv Madison building proposal.
Over the course of the past decade, as the city's population has increased, Madison's historic State Street area has experienced an influx of investment from large business interests.
This is perhaps most visible by the establishment of new chain storefronts, such as Cane`s Chicken or Target, but is also present in the establishment of new luxury apartment complexes which cater predominantly to UW-Madison students and young professionals.
"There have been a lot of high-rise apartments going in, and we just felt bad for that area of State Street where a lot of small businesses are getting moved out," Red Rock Saloon Director of Marketing Bailey Bauer said. "It would provide housing, but it is just more expensive housing that college students will have to pay for to live in."...
...more