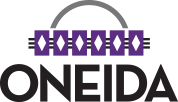 WASHINGTON – Today, U.S. Department of Commerce's Economic Development Administration (EDA) is awarding a $648,339 grant to the Oneida Nation, Oneida, Wisconsin, to develop a strategic energy transition plan to develop a Tribal Utility Authority and explore the potential for a utility-scale solar facility and electric vehicle for tribal operations. This grant is funded by the American Rescue Plan.
This grant would support the hiring of staff and a contractor for four years to complete and implement the plan.
"Tribal communities were disproportionately impacted by the coronavirus pandemic," said Assistant Secretary of Commerce for Economic Development Alejandra Y. Castillo. "This EDA investment in the Oneida Nation will support its efforts to transition to renewable energy to not only build economic resiliency on the reservation, but also diversify its economy and create energy sector-related jobs."...
...more