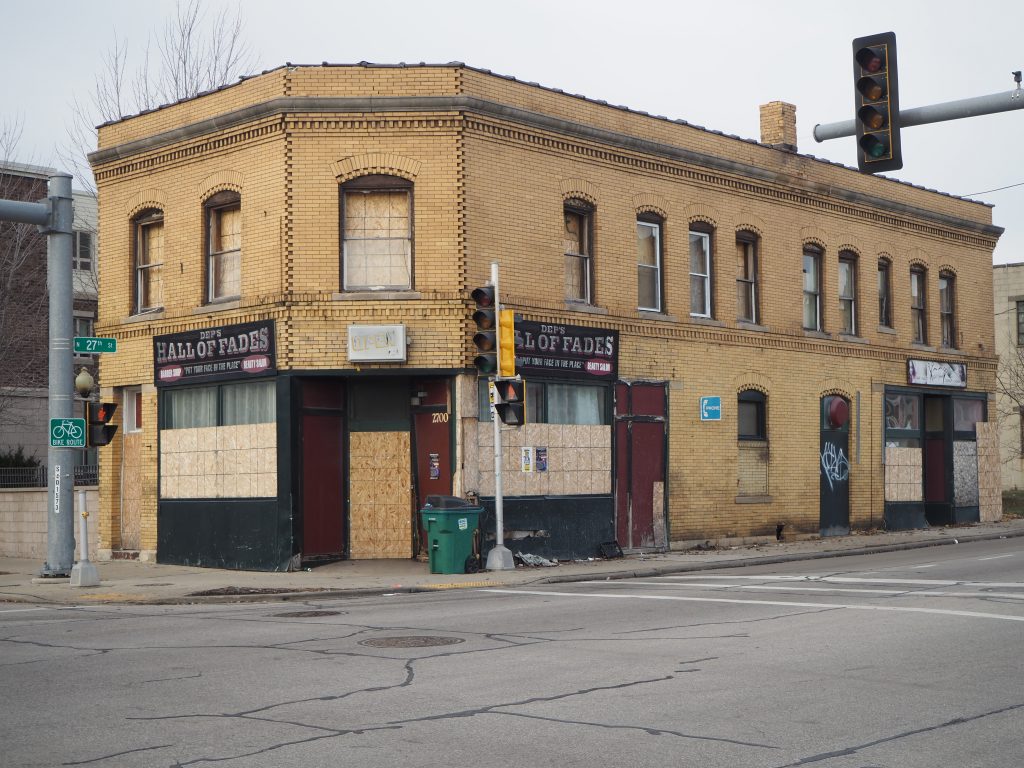 If the former Hall of Fades barbershop building at 27th and Lisbon in Midtown has a familiar look, it's no surprise.
The brick building at 2700 W. Lisbon Ave. is one of at least three designed by architect Charles Lesser that were built for Schlitz Brewing Co. as tied houses in 1907.
Tied houses – of which Schlitz built many in Milwaukee, Chicago and beyond – were saloons built by breweries and leased to operators who would sell only that brewery's beer, typically in settings doused with company logos and signage.

The City of Milwaukee Department of City Development recently listed this building for sale for $25,000 after acquiring it in 2020 as a tax foreclosure. The barbershop had closed a few years earlier....
See Also:
...more