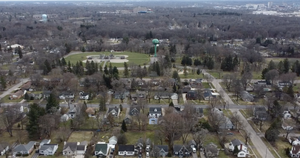 SUSSEX, Wis. — It`s prime home-building time in our region as warmer weather rolls in, but can developers keep up with demand? The I-Team looks into a new study that shows the Badger State is in a housing shortage and it could get worse in the next few years if things don`t pick up.
According to the Wisconsin Counties Association and Forward Analytics, 140,000 homes need to be built by 2030 to keep up with demand for folks under 65. It`s a staggering number to avoid a state-wide housing shortage. Researchers aren`t optimistic, but developers said they think it`s doable.
"This is something that`s been coming for a long time," Dale Knapp said. ..
...more