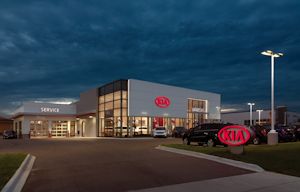 JANESVILLE, Wis. – The Madison office of Kraus-Anderson (KA) has completed the renovation of Janesville Kia and Janesville Subaru located at 3301 North Pontiac Dr. in Janesville, Wis. The dealerships are owned by Janesville-based Home Run Auto Group.
Designed by R.B. Custom Designs, the $1.76 million, 7,485-square-foot project renovated an existing, abandoned motorcycle storage building into a car wash and auto detailing center. The new building offers two car wash bays, two detailing bays, a photo booth room, undercoating bay and a new surface lot for overflow parking for both Kia and Subaru dealerships.
KA constructed the Janesville Kia and Janesville Subaru in 2016, and has built several other dealerships for Home Run Auto Group, including Kenosha Subaru in Bristol, Wis., and Racine Honda and Racine Hyundai in Mount Pleasant, Wis...
...more