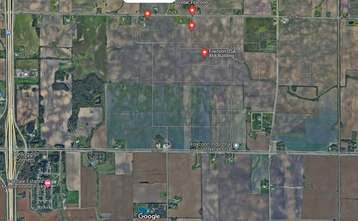 Microsoft has broken ground on a $1 billion data center in Mount Pleasant, Wisconsin.
Plans for the facility were first announced in March 2023 at the 315-acre parcel of land at 90th Street and Highway KR, which was previously set aside for a Foxconn manufacturing hub.
The development was first reported by the Milwaukee Business Journal (MBJ). Along with the groundbreaking process, Microsoft has also announced that the lead contractor for the project will be Walsh Construction.
Excavation is currently underway at the site, and development of the foundations is set to start this fall. According to MBJ, the data center should be completed in 2026 and begin operations by the end of that year...
...more