---
Online at
WisconsinDevelopment.com
(4 weeks of articles) - Searchable at
Search WDN
-
WDN Tool Box
, Links you can use everyday to help you and Wisconsin grow! Edited and published by
Ken Harwood @ LinkedIn.
Click Here To Subscribe or add Friends and Colleagues... Available free from our SPONSORS... Why I publish WDN... WDGreen Environmental News From a Business Perspective!



Ken Harwood
Advocating for Wisconsin
Ken [at] KenHarwood.com
608.334.2174


...more
---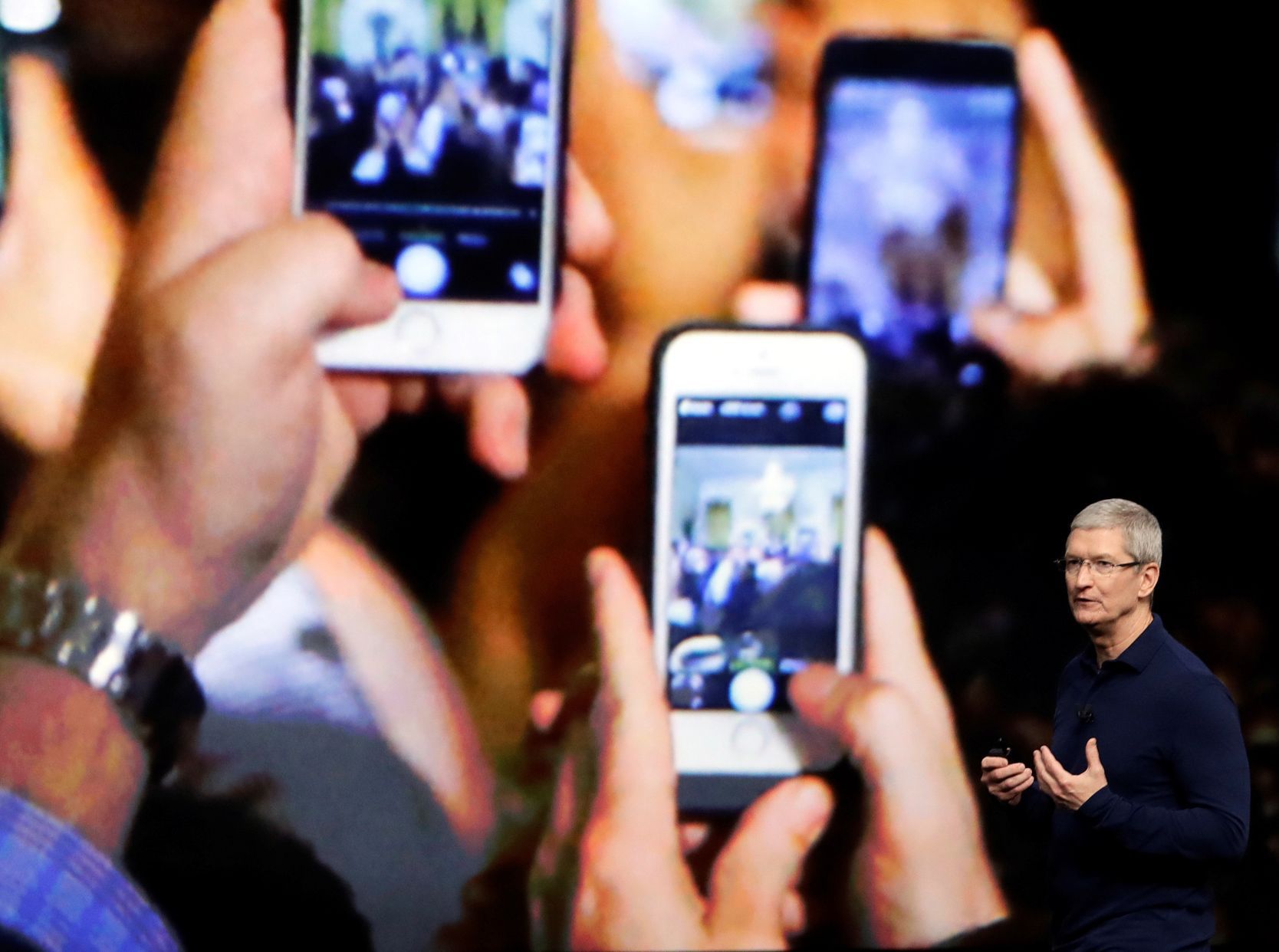 The speculation began within minutes of when President Trump, speaking in Waukesha and alluding to negotiations with an unspecified company, told Gov. Scott Walker he might get "a very happy surprise very soon."
That surprise may well be Foxconn, a Taiwanese giant that assembles Apple's iPhones and other electronics. No one will say for sure, but the Associated Press reported Thursday it had off-the-record confirmation that Foxconn is talking with Wisconsin...
...more

Ken Notes: GREAT READ, lots of details. We need to get very creative because the competition is fierce. When Verona landed EPIC the key was listening and asking how can we help (I was on the City council at the time). In the end the "deal" was a pay as you go TIF agreement with no risk or substantial upfront cash outlay. EPIC liked the flexibility and willingness to help when needed, but most importantly they like our willingness to stay out of the way.

Foxconn will be looking for much the same thing. The first words out of our mouths at every meeting and at every turn should be, "How can we help?" PS, I promise to buy only Sharp TV`s if they come.
---
The giant Taiwanese company that has said it is considering investing billions to expand its television panel manufacturing to the U.S. – and possibly to Wisconsin – wants a 1,000-acre site for the operation.
Maybe.
The immense size of the parcel specified in the company's recent request for proposals – as big as the Village of Shorewood – indicates the scope of the potential manufacturing complex.
"That's a massive, massive amount of acreage to have for any sort of manufacturing," said James T. Barry III, a longtime commercial real estate professional in Milwaukee.
But Foxconn Technology Group, the firm currently being wooed by both Wisconsin and Michigan to build factories that could employ thousands, hasn't followed through on some of its previously announced plans....
...more

Ken Notes: If anything is a sure thin in development, I have yet to see it...
---

As an affiliate of McMahon Associates, Inc., IPR provides Public/Private Partnership (P3) opportunities for a vast array of projects in small to medium-sized communities, as well as offering Municipal Administrator Services to local governments on an as-needed basis.
---
Amazon`s wildly successful dominance can be partially attributed to securing tax credits and incentives.
Last week Jeff Bezo`s Amazon announced plans to acquire Whole Foods for a whopping $13.7 billion. Amazon, the once online bookstore and now largest Internet-based retailer in the world has set its eyes on dominating the online grocery business. Amazon`s growth however extends beyond its multi-level sales strategy.
Below are five states Amazon`s economic development team has been tremendously successful in:...
...5. Wisconsin

Amazon`s $141 million newly constructed distribution center in Kenosha, Wisconsin that was expected to generate 1,100 jobs received $7 million in Enterprise Zone tax credits from The Wisconsin Economic Development Corporation....

...more
---
---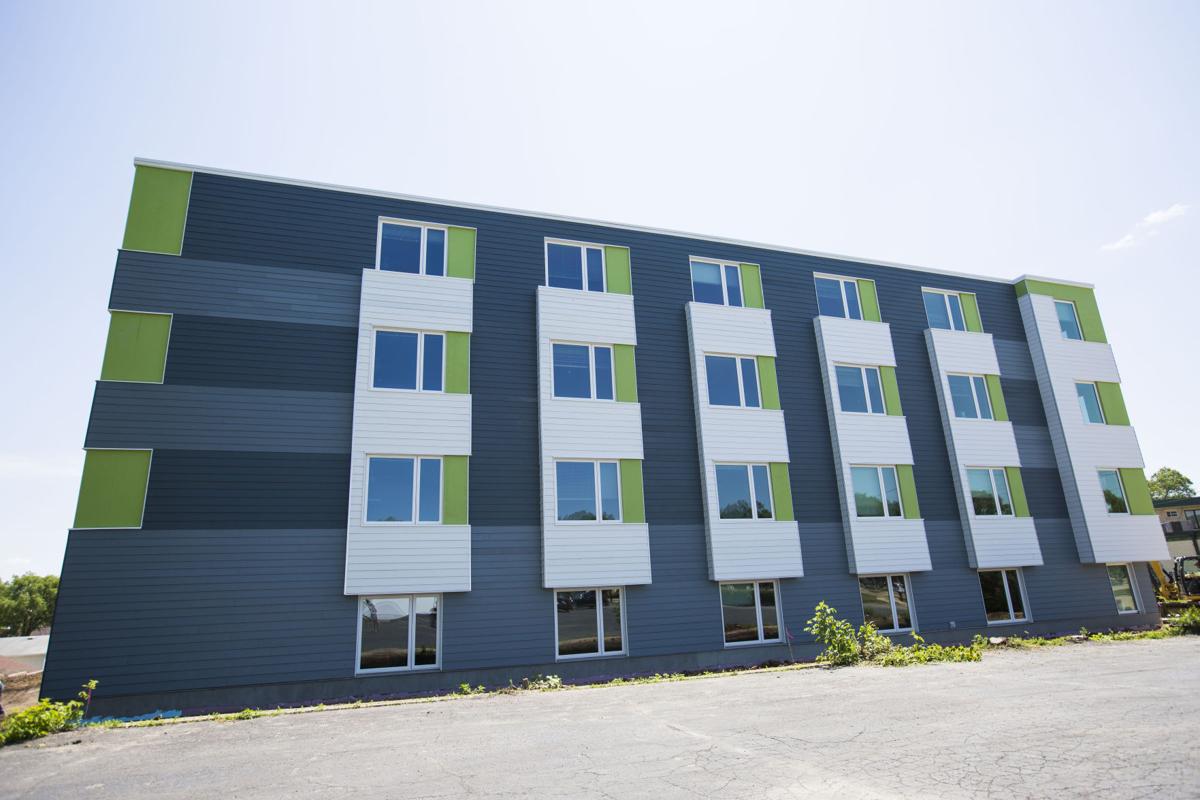 It's tough to buy a house right now in Madison's seller's market. But it can also be tough to rent. Low supply and high prices mean a large portion of renters are forced to pay a big chunk of their income.
Over the last three years, the city has been working to change that....
...more

Ken Notes: Good read...
---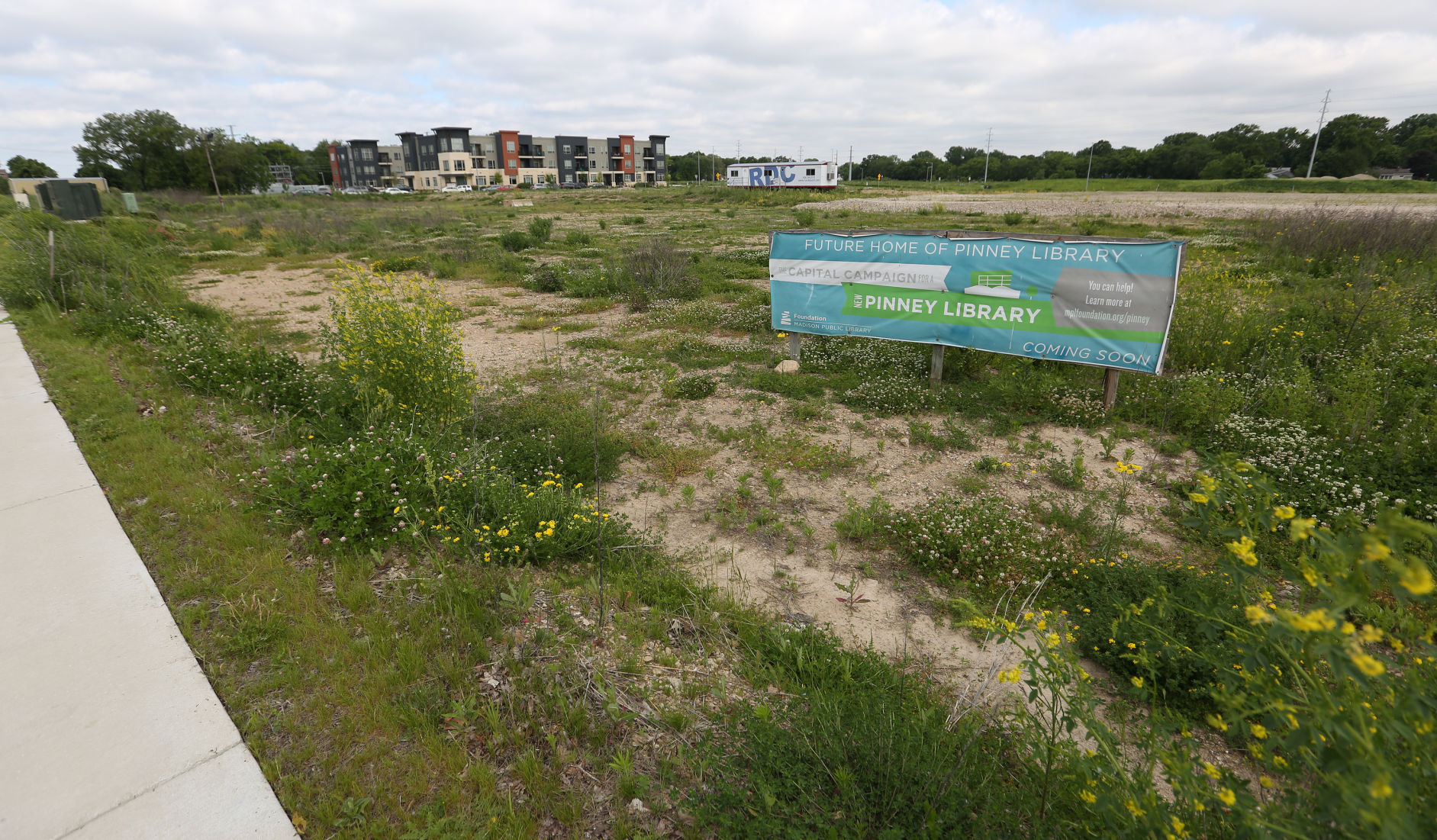 After delays and much negotiations, the stalled Royster Corners development on Madison`s east side can kick into gear following critical financing approvals from the City Council Tuesday.
The city of Madison has agreed to use $820,000 in public support, funded through a tax incremental financing loan, for Ruedebusch Development and Construction's next phase of the project at the corner of Cottage Grove and Dempsey roads, to total $18 million....
...more
---
SCS - At the forefront of sustainable environmental solutions for over 40 years
---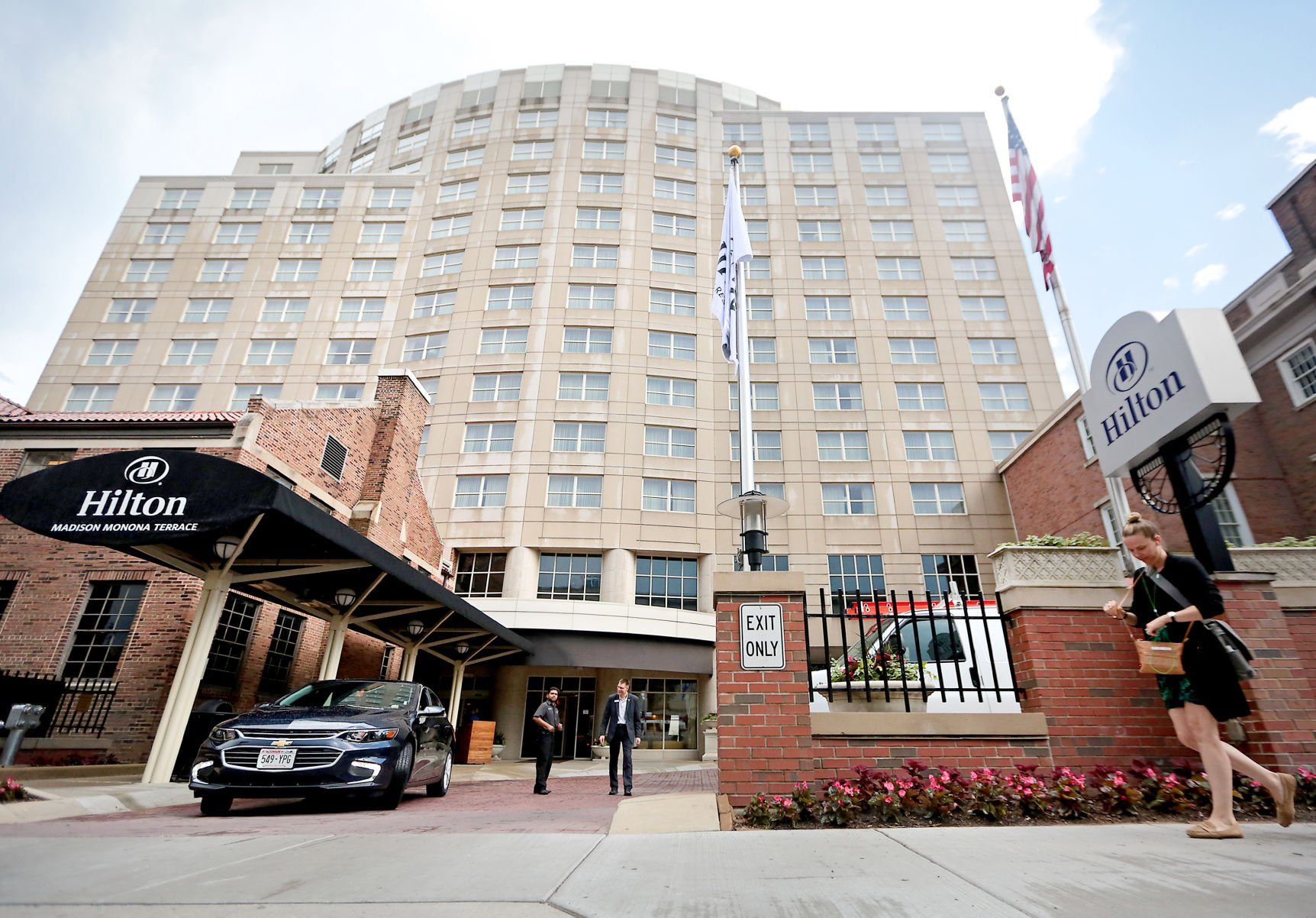 Madison hotel and apartment owners are contesting huge spikes in property values this year — many increases are over 100 percent — but city officials say properties were undervalued and increases are appropriate and warranted.
Ahead lies a potentially lengthy appeal process and court fights with results deciding tens of millions of dollars in property value, millions in property taxes, and the balance of tax burden between commercial and residential property owners....
...more

Ken Notes: Two words... Developer Agreement... two more... Too Late...
---
The
Wisconsin Veterans Chamber of Commerce
, which was founded in Milwaukee in 2015, is adding a Madison chapter.
The Veterans Chamber focuses on advocating for and assisting veteran-owned and veteran-friendly businesses, as well as veterans in the workforce. It also hosts events and makes introductions to help them network with businesses and community leaders....
...more
---
613 Williamson Street - Suite 210 Madison, WI 53703 - 608.467.1513

We are a team of commercial real estate experts devoted to ensuring commercial tenants receive conflict free, tenant-focused advice. Please Watch our video here.


...more
---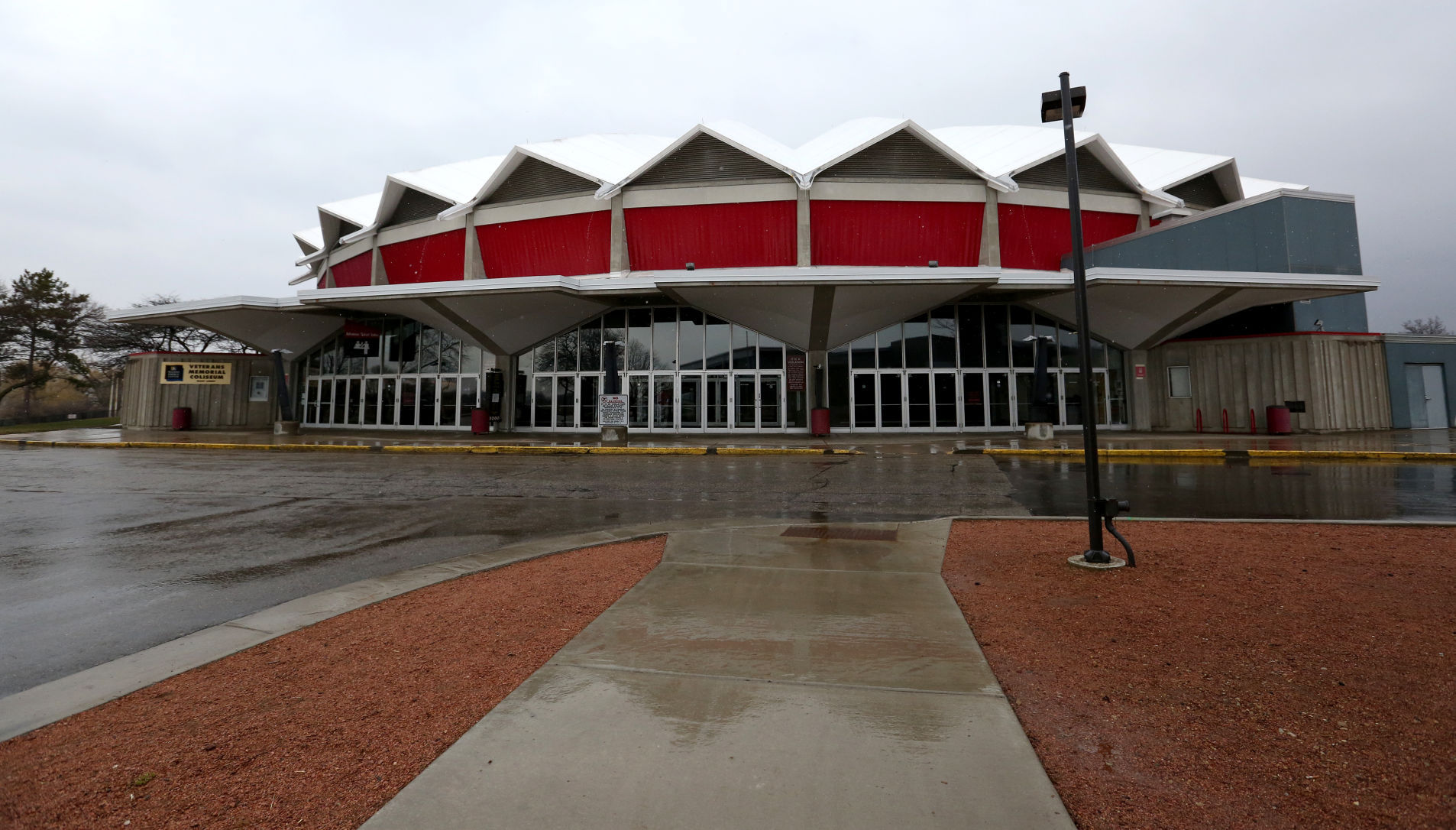 As Dane County continues to move toward creating a master plan for the Alliant Energy Center campus, consultants are laying the groundwork to inform the vision for the site's future.
Earlier this year, county officials heard results of the Chicago-based Hunden Strategic Partners' study on the campus. The consultants recommended renovating the Veterans Memorial Coliseum and investing in private development elsewhere on the campus.
Vandewalle & Associates Inc. are now working with the county to use the market study to lead community engagement sessions and create a vision for the 164-acre campus...
...more
---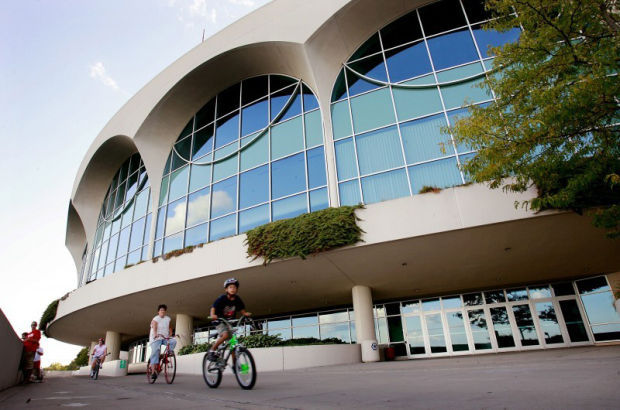 Back when Madison was debating whether to authorize the construction of what is now the Monona Terrace Convention and Community Center, the late Madison developer and hotelier Dan Neviaser would express his puzzlement over the dogged opposition from some groups.
He saw the structure, especially because it was designed by Frank Lloyd Wright, as Madison`s last chance for glory.
"It would sit there like a jewel in the lake, our Eiffel Tower. Our St. Louis arch. Our Sydney Opera House," he was quoted as saying in an interview....
...more

Ken Notes: Cool yes, Iconic yes, Recognized world wide???? We need to group our venues as a destination: UW, AEC, PAC, State Street, Hotels, Theaters and Transit... six out of seven is not bad...
---
Landscape Architecture, Planning, Architecture, Engineering...
Please see our blog here for updates...
.
...more
---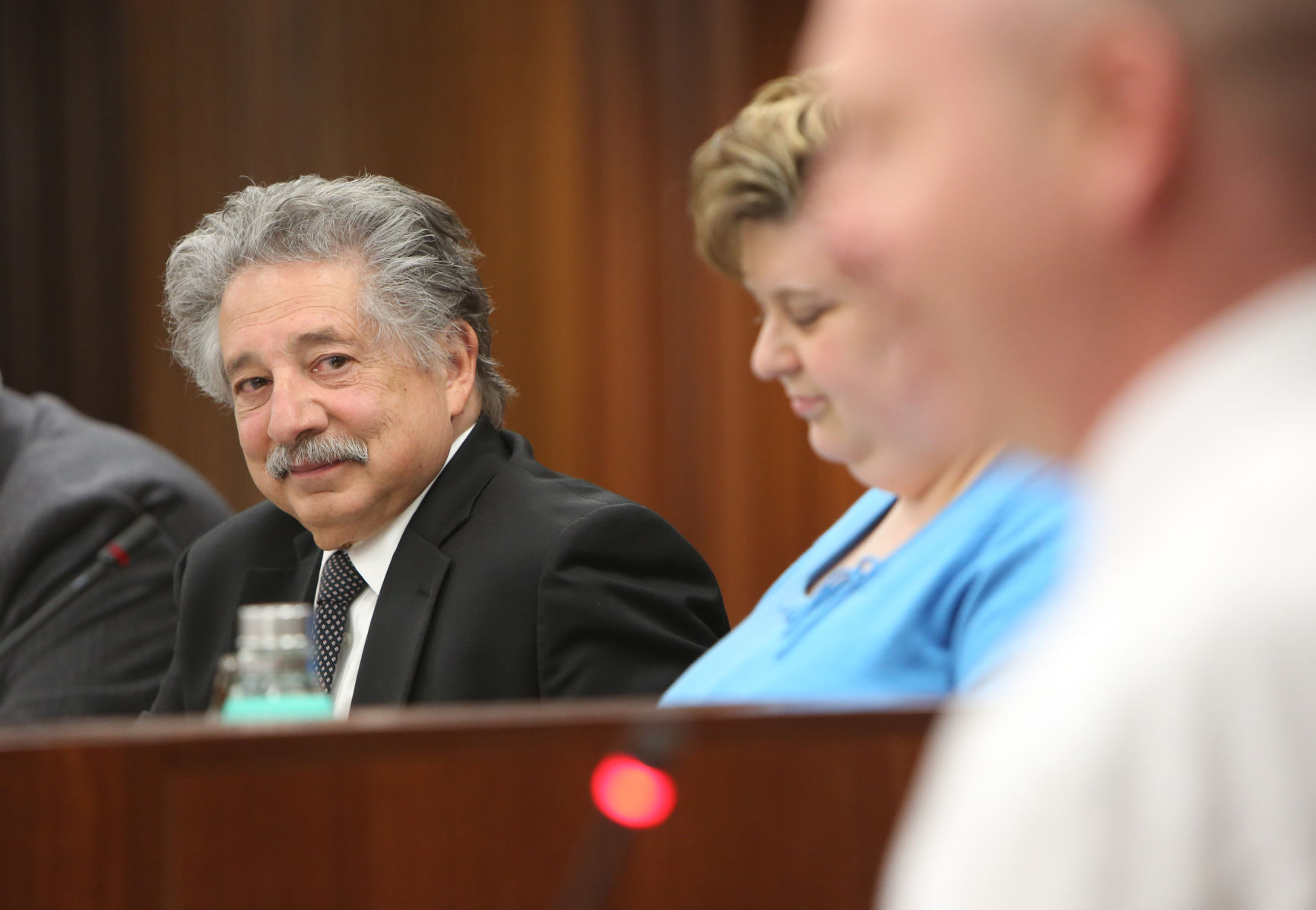 Gaining just one vote more than required to override Mayor Paul Soglin`s veto, Madison's City Council upheld its decision to create a chief of staff position.
Soglin vetoed the council's move to create the position June 13, objecting to the annual salary and arguing it was another shift in the council`s structure. The council approved the measure 15-4. Fourteen votes are required to override a mayoral veto...
...more
---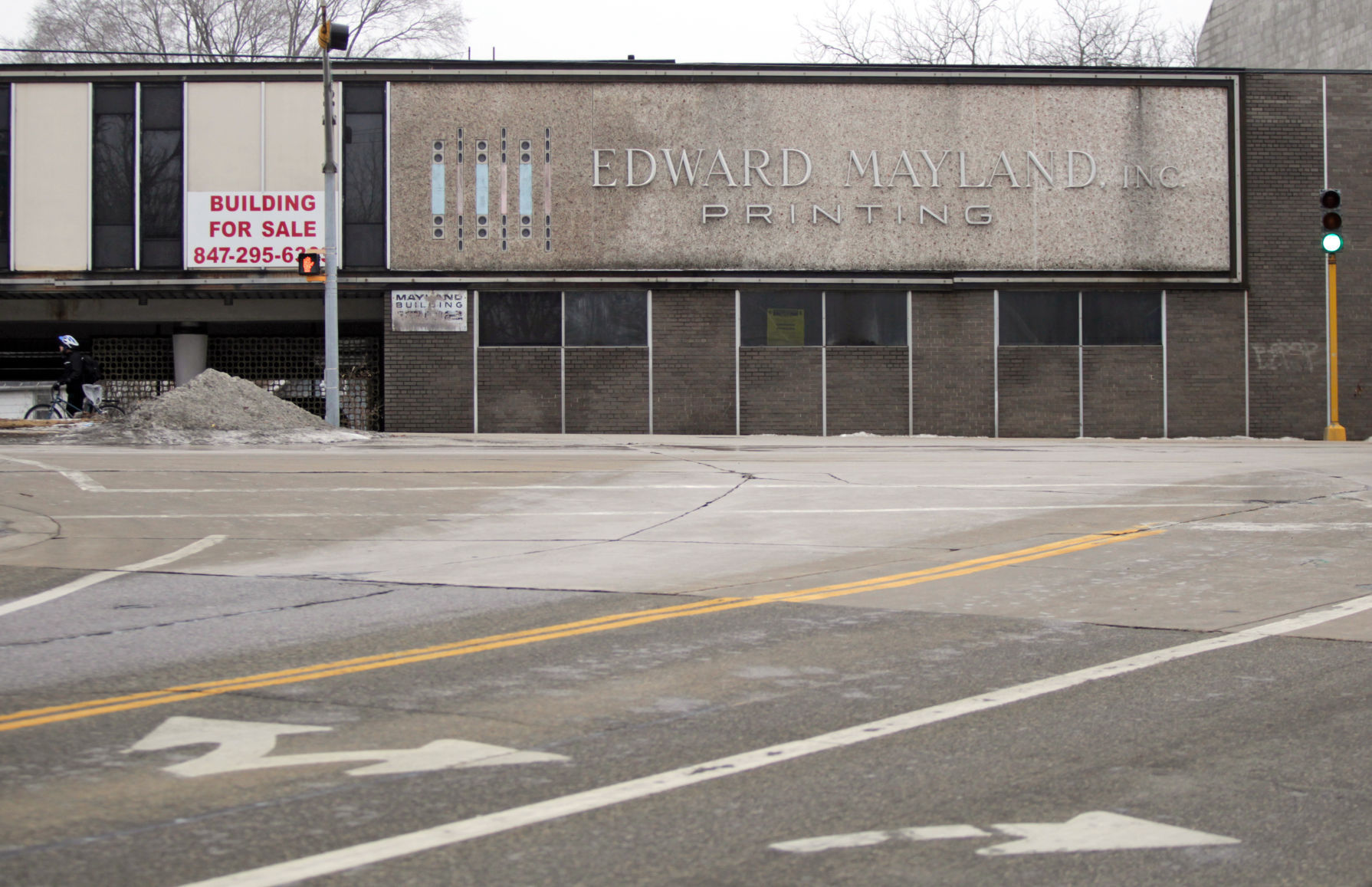 The Madison Plan Commission on Monday approved the demolition of a South Park Street building that has been slated for a homeless housing project, but the future of the project is in doubt over financing.
The former Mayland Printing building, 1202 S. Park St., is now set to be razed this summer. Heartland Housing has proposed a $10.9 million, 58-unit apartment project for mostly homeless individuals for the land. But the nonprofit did not get crucial federal tax credits this year. As a result, the 0.35-acre site will remain vacant until a plan is developed...
...more
---
Miron's comprehensive range of construction services are designed to meet the unique and diversified needs of our clients. Contact Us.
...more
---
Two environmental groups filed legal challenges against the Department of Natural Resources on Monday over its recent approval of a $65 million sand processing development in western Wisconsin that will require the loss of more than a dozen acres of a rare hardwoods swamp.
The legal actions by Clean Wisconsin and Midwest Environmental Advocates, both in Madison, contend that the DNR acted prematurely when it approved a permit for the project in May without adequate information on the effect construction of a processing plant and rail spur would have on surrounding land...
...more

Ken Notes: We need to depoliticize the DNR so they can do what they were established to do... Sand is gold as oil prices rise and the companies know how to grease the wheels of government...
---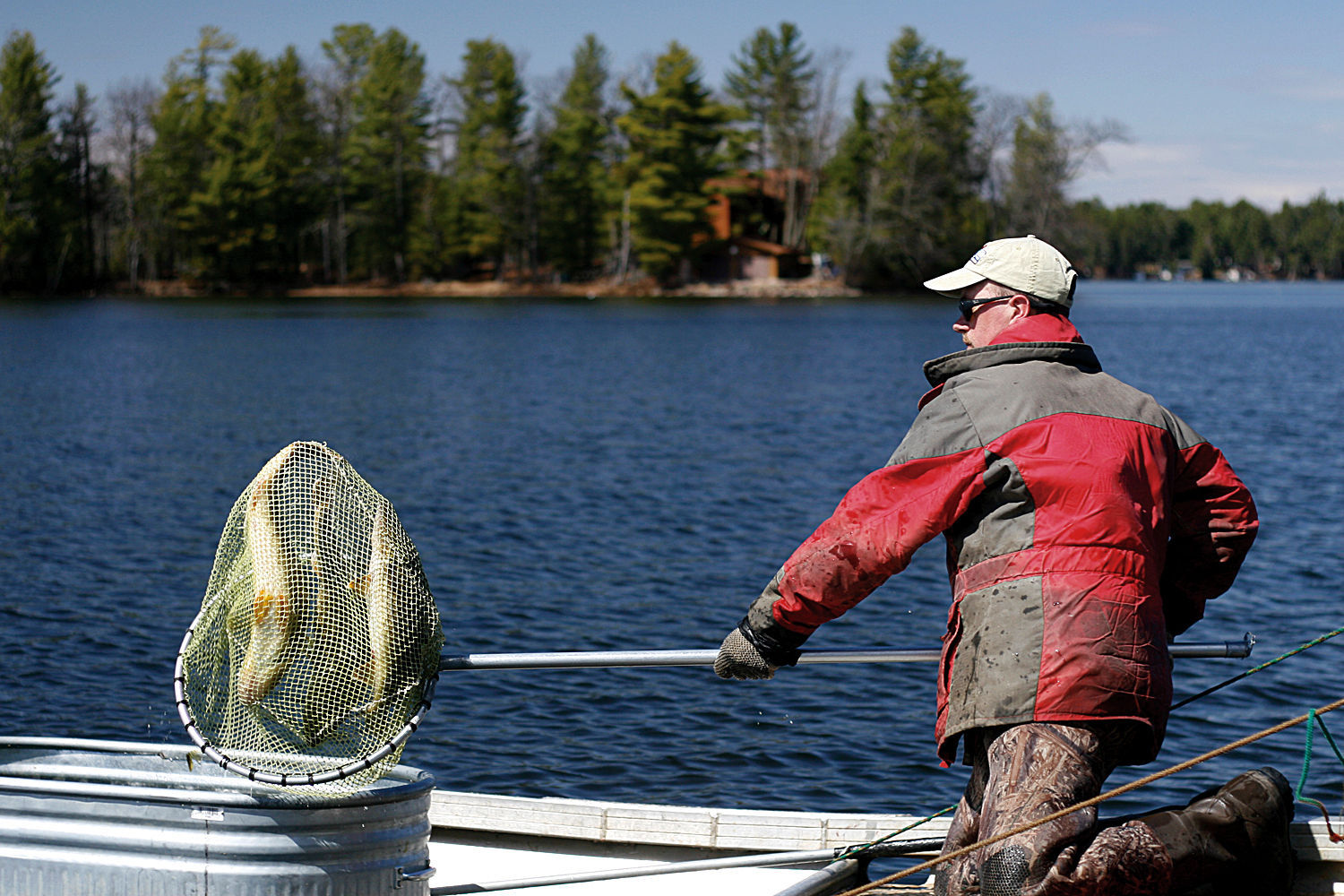 Deep in Gov. Scott Walker's budget proposal is a seemingly benign item formalizing the transfer of 15 scientists within the Wisconsin Department of Natural Resources.
Two years ago, Walker and lawmakers enacted a budget that cut 18 DNR science service bureau researchers amid complaints that their research related to climate change, pollution and wildlife habitat were controversial and unneeded...
...more

Ken Notes: See....
---

EBI takes the time to get to know you and your business. We'll provide you with options so that together we can make the most of your space and stay within your budget.
...more
---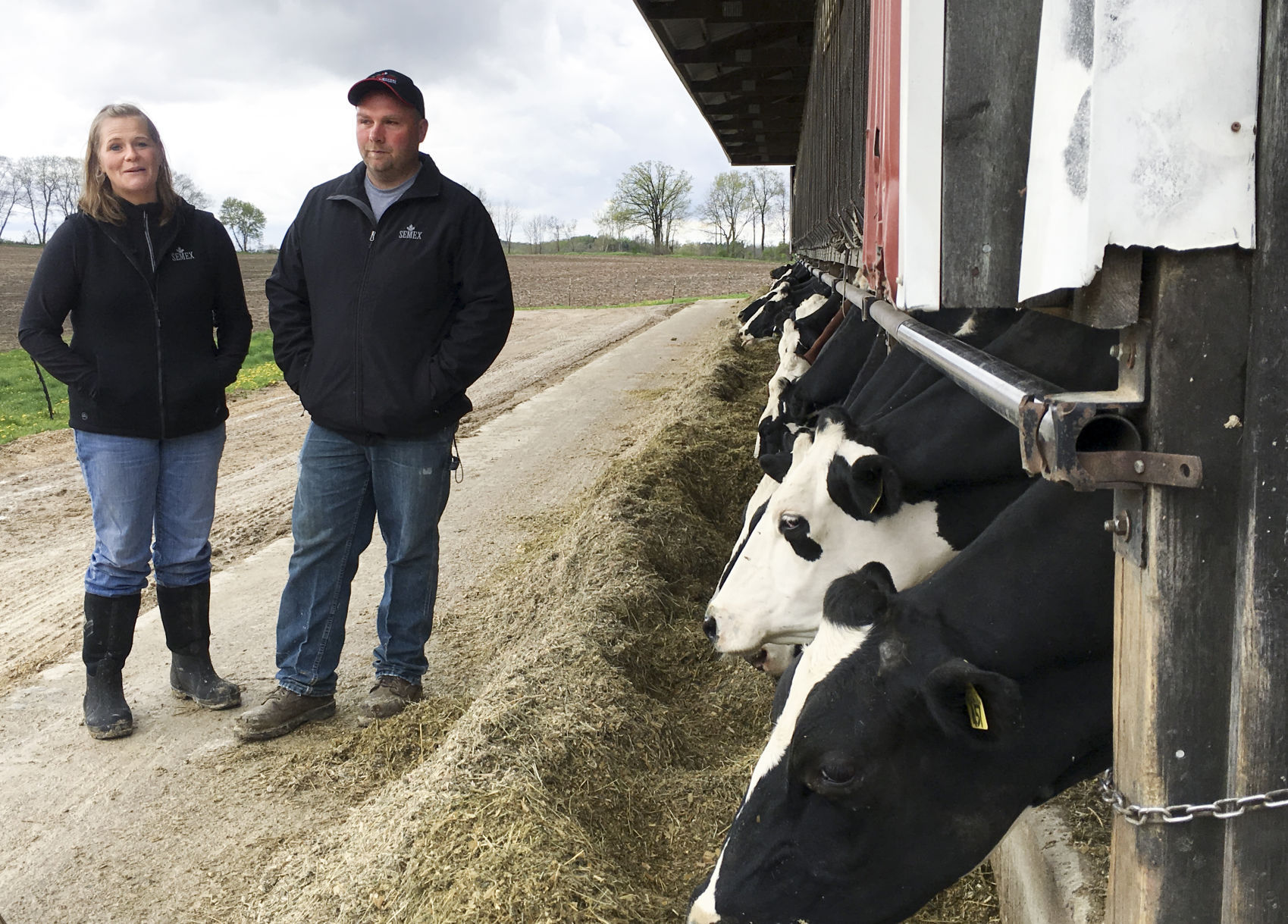 Business has been busier than usual in recent weeks for Titletown Cheese.
The De Pere-based wholesaler and distributor was working the phones to find buyers for an abundant supply of assorted Wisconsin-made cheese. The additional cheese was coming from Wisconsin processors who took on extra milk supplied by dairy farmers dropped by Greenwood-based milk processor Grassland Dairy Products Inc., after it lost many of its Canadian customers...
...more
---
Stay up to date by reading our
MadREP Report,
a bi-monthly newsletter that features regional economic development news, events and opportunities.

Find older issues here.

...more
---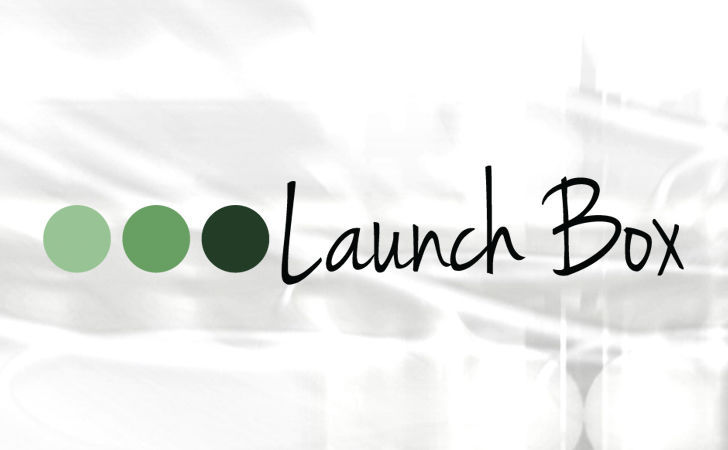 The Wisconsin Economic Development Corp. has awarded Gateway Technical College an $80,000 grant to support its Launch Box Growth Accelerator Program, which will help 10 area entrepreneurial teams start or grow their business.
The grant will enable Gateway to conduct two intensive, 10-week Launch Box classes with five teams in each session. The classes will take place this fall and in spring 2018...
...more
---
| | | | |
| --- | --- | --- | --- |
| Dane County ED | | | |
| | Got Moo-La? | | |
| | | | |
| | | ??? | |
...more
---
MADISON, Wis. (AP) — Lt. Gov. Rebecca Kleefisch said Monday she first talked two years ago with officials from a Taiwanese company that builds iPhones and other electronics about considering expanding in Wisconsin.
Kleefisch told The Associated Press that she met with Foxconn officials during a trade mission in 2015 that took her and other state economic development officials to Japan and Taiwan. Foxconn said in January it is looking to make a $7 billion investment in the United States and employ as many as 50,000 people.
Kleefisch said she had a "great, general wide-ranging conversation" with Foxconn officials about what Wisconsin had to offer — including an educated workforce, access to ports and other transportation networks, manufacturing building capacity — but did not go into detail about what it may be considering for the state.
"We didn`t talk specifics," Kleefisch said....
...more
---

GENERAL CONTRACTING
Residential - Commercial - Retail - Controlled Environments
FIRE / WATER / STORM DAMAGE RESTORATION
DESIGN / BUILD & REMODELING

"Located in the Madison region for over 30 years, Engineered Construction is an industry leader in commercial construction and the restoration of commercial and residential fire and water damage."
See comments from our clients here.
...more
---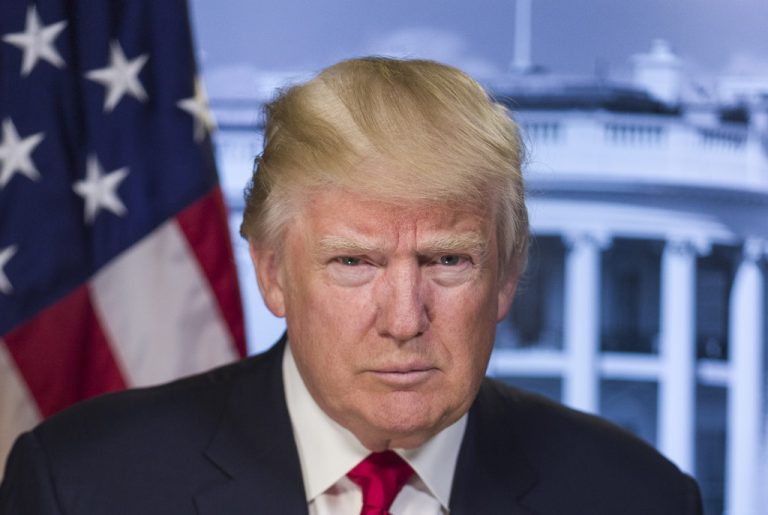 President Trump visited the Milwaukee area recently, tweeting that he was "heading to the Great State of Wisconsin to talk about "JOBS, JOBS, JOBS!" Expanding opportunities for workers and developing the state's workforce should be a top priority for policymakers at both the state and federal levels, but President Trump's rhetoric doesn't match his actions on this issue. His proposed budget makes deep cuts to the federal resources that Wisconsin uses to develop the state's skilled and work-ready labor force.
In his visit to Waukesha County Technical College, President Trump emphasized the importance of developing a skilled workforce, declaring that "America must not only teach, but celebrate skilled labor." But the 2018 budget he proposed would deeply cut federal funding for programs and services that states deliver that are critical for the development of a healthy, well-educated workforce – programs like Medicaid, which helps people with low incomes see a doctor when they need one, and SNAP (previously known as food stamps), which helps people with low incomes put food on the table. Many Wisconsin workers who work for low wages rely on Medicaid and SNAP to make ends meet. Deep cuts to those programs, and the resulting reduction in services, could destabilize those households, making workers more likely to miss time from work or not reach their full productivity...
...more

Ken Notes: A problem companies have with training their worker is the overhead costs of health care, wage mandates, and the impact on the other skilled workers as they add supervision and training to their workload.
---
A three-week program starting Monday, July 10, 2017, at Wisconsin Indianhead Technical will offer about 30 people the chance to train in basic manufacturing and job-seeking skills and – for those who complete the program – a guaranteed interview at one of six area employers, according to state and local sources.
Funded by a "Wisconsin Fast Forward" grant, the program includes free classes in basic manufacturing, safety rules, work readiness and employee skills, "industrial math" and forklift driving.
Participating employers include Barron County Cheese, Barron, Comstock Creamery, Seneca Foods, Cumberland, and Rice Lake Weighing Systems. Rusk County employers include Rockwell Automation, and Active Dogs...
...more
---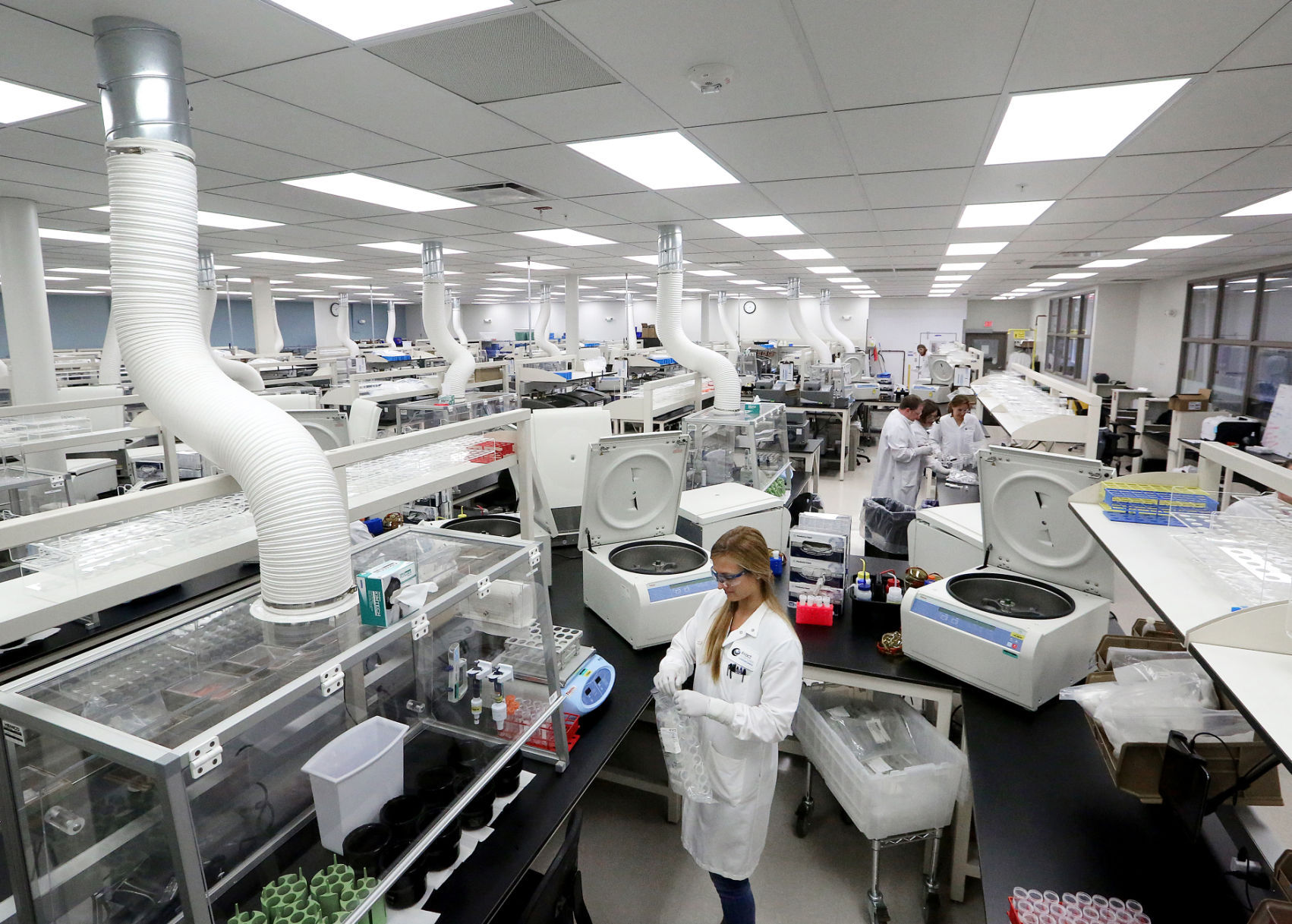 Exact Sciences Corp. said it netted about $238 million from a secondary stock sale after expenses were deducted.
The Madison company, maker of the Cologuard DNA stool test for colorectal cancer, sold 7 million additional shares of common stock at $35 each, for gross proceeds of $245 million. The sale closed on Monday. ...

...more
---
"Founded in 1976 by George and Candy Gialamas, The Gialamas Company specializes in Class A Commercial Real Estate. For 40 years, The Gialamas Company has brought its real estate development, brokerage, leasing and building management expertise to the City of Madison and the State of Wisconsin.
Our premier development, Old Sauk Trails Park, is one of the most prestigious business parks in Wisconsin; containing numerous office buildings supplemented by restaurants, hotels, financial institutions, a childcare facility and a walking/jogging trail system.
The Gialamas Company's fully integrated in-house staff and maintenance team, combined with our distinct knowledge and experience, ensures the highest level of service in all facets of the company. We offer an unmatched commitment to our clients. It's a relationship that begins with our first contact and continues beyond the life of the lease. Experience the Gialamas standard of service today."
...more
---
R.A. Smith National, Inc. is a leading consulting engineering firm, providing multi-disciplinary services to federal, state and local government and the land development industry nationwide.
---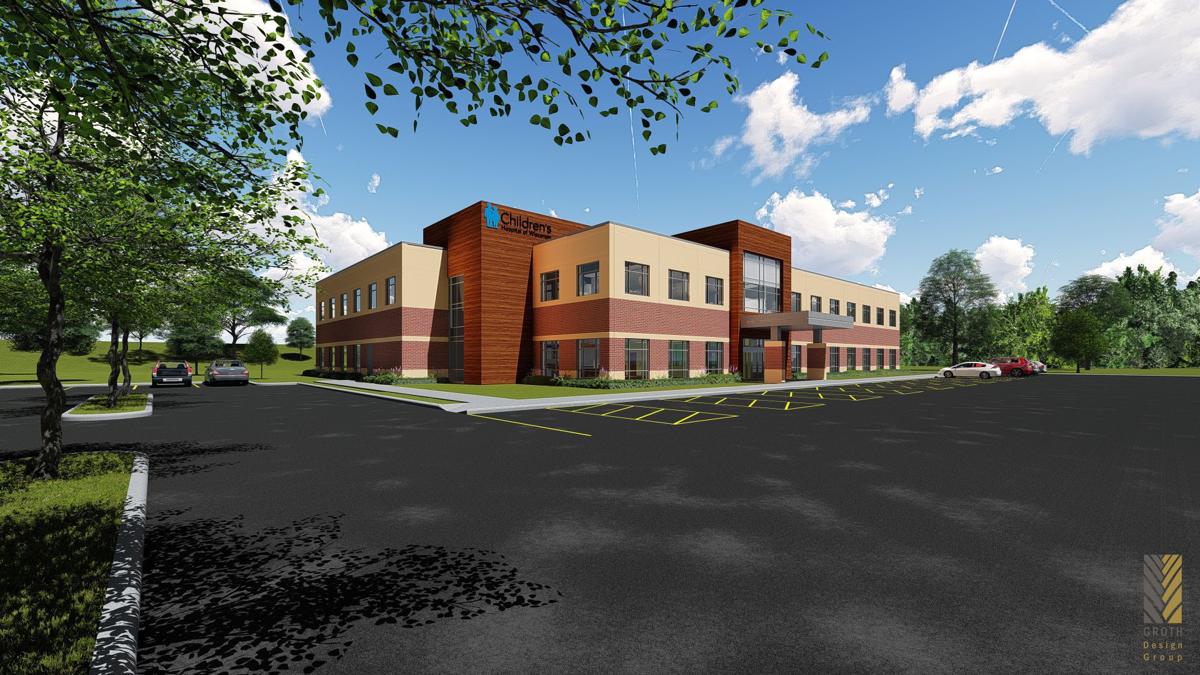 Children's Hospital of Wisconsin will construct a 30,000-square-foot facility here this year that will allow it to consolidate and expand operations in Kenosha County.
Located off Highway 50, just west of Interstate 94, the new building will allow Children's to provide additional specialty services to the Kenosha area.
The new site will consolidate three of the hospital's facilities in the area: the hospital's Kenosha pediatrics facility, 6125 Green Bay Road, the Paddock Lake primary care location, 24906 75th St., and the Kenosha Clinic, 8500 75th St.
...more
---
---
WISCONSIN RAPIDS, Wis. (WSAW) --- It`s a perk for any city-- a river. In just about any city in Wisconsin, a river means tourism, industry and great views.
And in Your Town Wisconsin Rapids, they`re working to get their portion of the Wisconsin River up to Par.

"The river cuts right through the center of the city, so it creates this dynamic of east/west river," explained Wisconsin Rapids Mayor Zach Vruwink.
The city plans to increase the river`s curb appeal.
"We`re looking for ways to engage and activate those spaces so people want to come and stay along the river," he said....
...more
---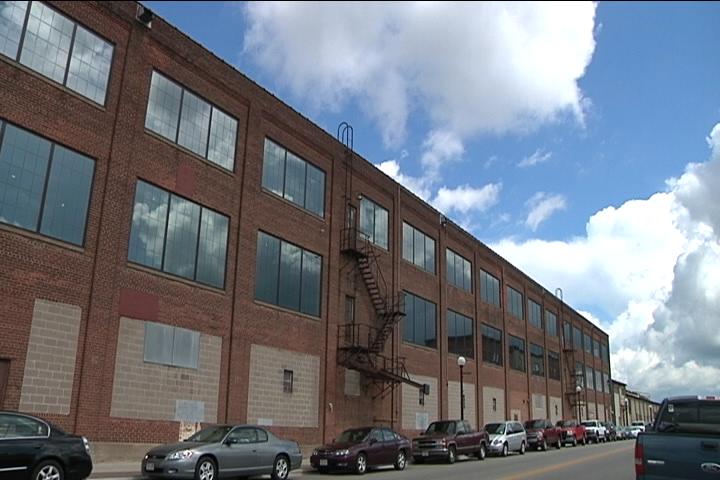 La Crosse, WI (WXOW) -
The Wisconsin Economic Development Corporation, otherwise known as WEDC, will provide a $500,000 grant to renovate an out of use factory in downtown La Crosse.
The 108-year-old La Crosse Plow building, vacant for the last 23 years, now has a chance to contribute again to the downtown area. The re-development plans include commercial, office, and retail space on the first floor as well as 60 loft-style apartments on the second and third floor.
WEDC will provide funds to help overcome financial challenges that have blocked renovations in the past. Regional Economic Development Director Jenny Kuderer spoke on where exactly the $500,000 in grant money will go.
...more
---
We manage your IT-- so you can focus on running your business

Know you need IT but not sure where to start? Let our technical experts designs an IT plan that works for your company. We`re your IT one stop shop.
---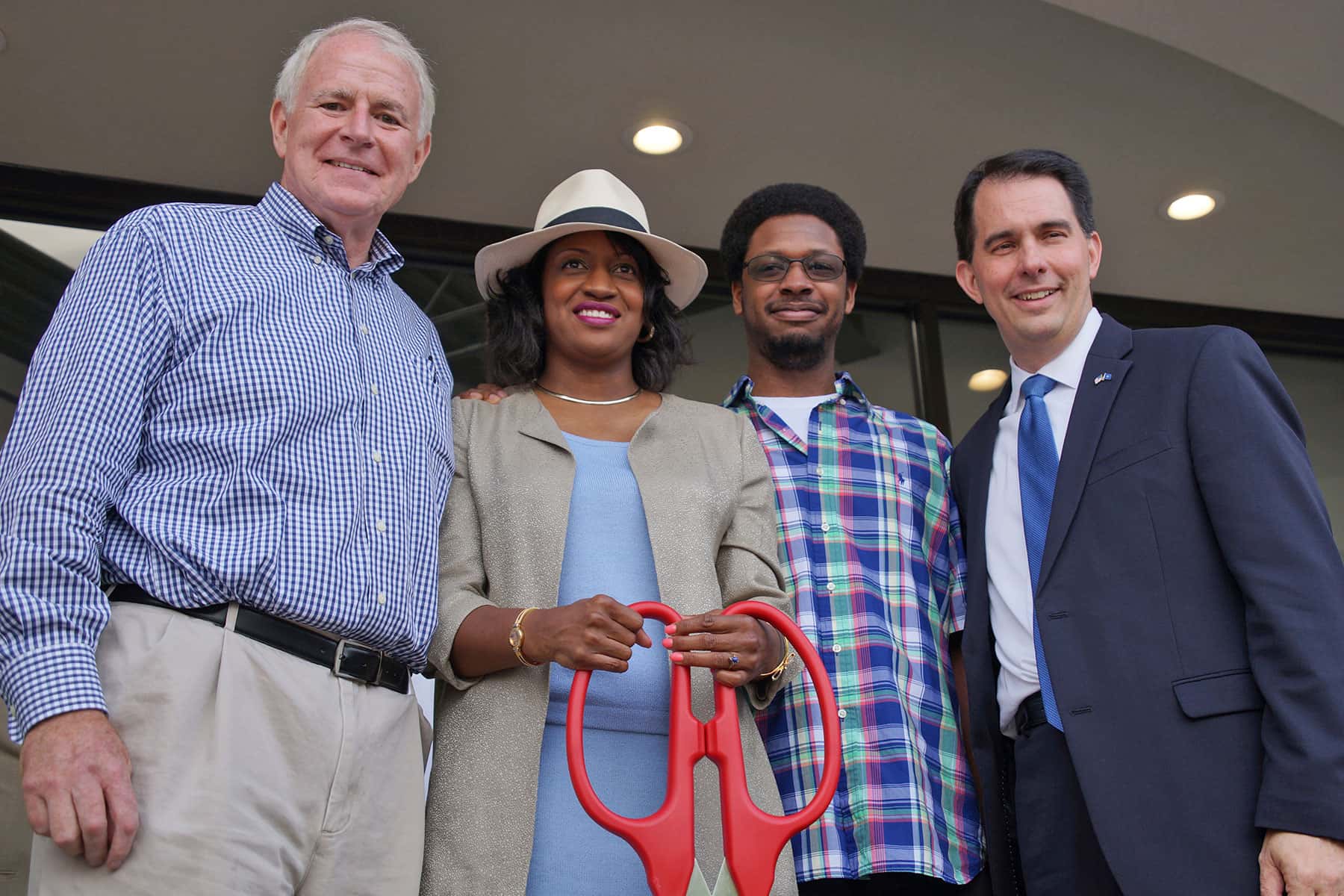 State and local officials joined community leaders and industry partners for a combined ribbon cutting and ground breaking ceremony at the Welford Sanders Historic Lofts on Juneteenth Day.
The celebration marked the opening of the renovated office space and beginning of construction for the residential portion of the project, which is located at 2821 N. 4th Street. The project is named in memory of former Martin Luther King Drive Economic Development Corporation (MLKEDC) executive director, Welford Sanders, who passed away unexpectedly in May 2015....
...more

Ken Notes: A very cool project...
---
The Sandoval County Commission created a new $3 million economic development fund this month to help recruit, retain and expand businesses in Rio Rancho and other parts of the county.
The five-member commission unanimously approved a new Economic Development Project Account on June 1, using $1.06 million in interest earned on property taxes, plus $1.9 million in accumulated earnings from excess money paid by Intel Corp. on county-backed bonds approved in 2004...
...more

Ken Notes: The funds are a good idea, but securing or buying land where you want development to occur is even better...
---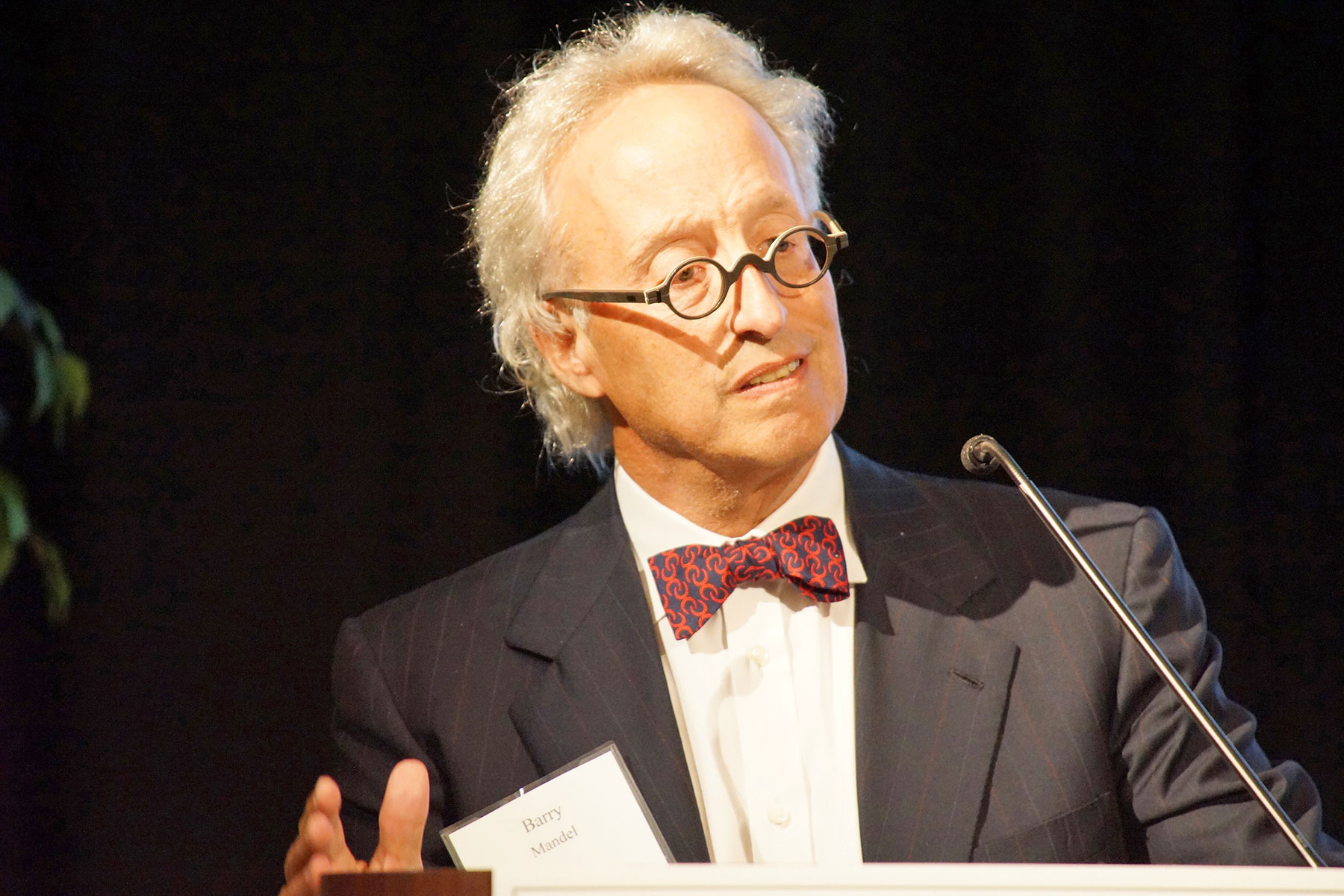 The 2016-2017 class of the Associates in Commercial Real Estate (ACRE) program graduated at a ceremony for friends and family, held at Marquette University's Alumni Memorial Union on June 13.
The ACRE Program has graduated 220 students have graduated to date, and is an industry-supported initiative that recruits and retains minorities for professional careers in the field of commercial real estate.
"It's about effecting change, and this city is at a point in its history where change can be affected. We are a minority city, a majority minority city," said Rocky Marcoux, Commissioner for the Department of City Development. "It's about time the power structure in the city, the development community in the city, the banking structure in this city, reflects the men and women that are in the city."...
...more
---
Milwaukee - 1/1/2020 Journal Sentinel business reporter Tom Daykin talks about commercial real estate and development, including stores, hotels, offices, condos, apartments and industrial buildings...
...more

Ken Notes: Tom Daykin is the source for ED news in MKE. This is a permanent link to articles in his blog which is updated daily...
---
A trendy corporate headquarters setting like downtown Milwaukee might be good for recruiting young tech workers today, but Brookfield Mayor Steve Ponto contends that to keep those employees happy over the span of their lives, his upscale suburb – where Fiserv Inc. currently is located – is a better place to be...
...more
---
Our Current Publications:
...more
---
FINANCING & GRANTS
Brownfield Grants: Grants to local governments, businesses, non-profits and individuals for developing commercial and industrial sites that have been adversely affected by environmental contamination.
Brownfield Site Assessment Grant: Grant funds to approved projects to assist local governments with conducting initial environmental assessment and demolition activities on an eligible abandoned, idle or underutilized industrial or commercial site.
Business Opportunity Loan Fund: Financing options ranging from loans to loan guaranties for businesses making investments to expand in or relocate to Wisconsin.
Capacity Building Grants: Grants to assist local and regional economic development groups to create an advanced economic development network within Wisconsin.
Capital Catalyst: Matching grants to seed funds managed by local communities and other eligible entities to provide capital to high-growth startups and emerging growth companies.
Community Development Investment Grant: Financial support for shovel-ready projects with particular emphasis on downtown community driven efforts that deliver significant, measurable benefits in job opportunities, property values, and/or leveraged investment by local and private partners.
Global Business Development Grants: Grant funding to support the growth and expansion of exports by Wisconsin companies.
Idle Industrial Sites Redevelopment: Highly competitive program offering grants to Wisconsin communities for the implementation of redevelopment plans for large industrial sites that have been idle, abandoned or underutilized for at least five years.
Industrial Revenue Bonds: A unique type of revenue bond organized and issued by a state or local government, the proceeds of which are directed to a private, for-profit business.
Seed Accelerator: Provides grants to eligible communities and other organizations to support a pre-seed business model program that incorporates training, mentoring and financial assistance to entrepreneurs in their area. Grant funds may be used as seed capital for companies in the accelerator, as well as for costs associated with initiating the accelerator program.
Special Project Loan Fund: Loans or loan guarantees to eligible companies preparing for future growth; diversifying operations, markets or product lines to increase competitiveness; or preparing a project site for future commercial development.
Technology Development Loans: Flexible lending program designed to assist high-tech startup and emerging growth companies in financing the development and launch of innovative products and services.
TAX INCENTIVES
Business Development Tax Credit: Provides refundable income tax credits that can be earned based on jobs, capital investment, training and the location or retention of corporate headquarters.
Capital Gains Investment Incentives: Capital gains on funds invested in qualified Wisconsin businesses are completely exempt from the capital gains tax after the investment has been held for five years. Capital gains on existing investments which are sold in order to generate funds for investments in qualified Wisconsin businesses are deferred so that they are not taxed at the time they are invested in the Wisconsin businesses.
Development Opportunity Zones: Non-refundable tax credits for new and expanding businesses in the cities of Beloit, Janesville and Kenosha to assist with capital investment and the creation and retention of new, full-time jobs.
Enterprise Zone Tax Credit: Refundable tax credits for new and expanding businesses that can be earned based on job creation, job retention, training, investment and Wisconsin supply chain expenditures.
Historic Preservation Tax Credit: State income tax credit for 20% of the qualified rehabilitation expenditures for eligible buildings.
Job Creation Deduction: Companies can take an exclusion from income if they create jobs in Wisconsin of $4,000 per employee for small businesses and $2,000 per employee for larger businesses.
Manufacturing & Agriculture Credit: Available to individuals and entities for taxable years that begin on or after January 1, 2013, for manufacturing and agricultural activities in Wisconsin. The credit is a percentage of "eligible qualified production activities income." The credit is calculated by multiplying eligible qualified production activities income by one of the following percentages.
For taxable years beginning after December 31, 2012, and before January1, 2014, 1.875%
For taxable years beginning after December 31, 2013, and before January 1, 2015, 3.75%
For taxable years beginning after December 31, 2014, and before January1, 2016, 5.526%
For taxable years beginning after December 31, 2015, 7.5%
For individuals, the credit is limited to the amount of income tax paid on the income from which the credit is based. For a corporation, eligible qualified production activities income is the lesser of:
eligible qualified production activities income,
income apportioned to

Wisconsin

, or
income taxable to

Wisconsin

as determined by combined reporting law, if the corporation is a member of a

Wisconsin

combined group
Property Tax Exemptions: Machinery and equipment used in manufacturing is exempt from personal property taxes. Manufacturer and merchant inventories are exempt from personal property taxes. Certain waste treatment facilities owned by utilities, manufacturers, and commercial businesses used for the treatment of industrial waste materials are exempt from general property taxes.
Qualified New Business Venture (QNBV) Program: Helps drive investment to innovate early-stage Wisconsin companies by allowing investors to claim a 25% tax credit on the amount they invest into a QNBV-certified business.
Research and Development Tax Credit: An R&D credit is available to corporations, sole proprietorships and pass-through entities equal to 5% (10% in some cases) of the excess of qualified research expenses for the current year over a base amount.
Sales Tax Exemptions: Wisconsin sales tax does not have to be paid on the following:
Machinery and equipment used by a manufacturer in producing tangible personal property.
Tangible personal property that becomes an ingredient or component of another product in the manufacturing process.
Tangible personal property that is consumed or loses its identity in the process of manufacturing tangible personal property.
Machinery, equipment and tangible personal property used in research by companies that are engaged in manufacturing or biotechnology.
Fuel and electricity used in manufacturing.
WORKFORCE DEVELOPMENT
Apprenticeship Completion Award Program: Offers employers, adult apprentices and sponsors a 25% reimbursement (up to $1,000) for instruction costs, including tuition, books, materials and other course fees.
ExporTech: Export acceleration program to help Wisconsin companies expand their global market reach through targeted export strategy development and execution.
Industry Development: WEDC's Division of Business and Industry Development delivers customized solutions—technical and financial—to established business associations, consortia and industry cluster organizations in order to create favorable conditions for expanding existing Wisconsin industries and attracting new companies to priority industry sectors in Wisconsin. The division also supports minority business development by working with and providing resources for revolving loan funds and technical assistance to minority business development groups.
Veteran Grant Program: Offers employers a state grant of up to $10,000 over four years for hiring and retaining eligible veterans.
Wisconsin Fast Forward: Makes $15 million in grants available to employers to develop and implement innovative and collaborative customized training solutions for skilled workers.
...more

Ken Notes: I ran across this and thought I would add links as time permits. Hope it helps...
---
---
Notes from Ken Harwood Editor WDNews and WisconsinDevelopment.com.
For several years I have suggested that WEDC create a database that lists all their loans, grants and other incentives and the current status of these investments. Now they do. Created for a
report
they recently issued, the
data base
is available online or as a
spreadsheet
.
If you are a business or ED professional, study the list an a resource of what type of assistance may be available. Make sure you have your local ED professional and representatives from WEDC as well as other agencies that may have available funds in the loop as you plan your expansion.
I will continue to advocate for a new jobs based tax credit to level the playing field and streamline the process, but do applaud the efforts of WEDC. I hope local media reports on this data base as well as the report and available options for new and growing businesses...
The Report is here...
All info is here...
http://inwisconsin.com/inside-wedc/core-strategies/operational-and-fiscal-excellence#programoutcomes
...more

Ken Notes: I will keep this article as a permanent link in WDN.