---
Ken Harwood

Advocating for Wisconsin
Ken [at] KenHarwood.com
608.334.2174
...more
---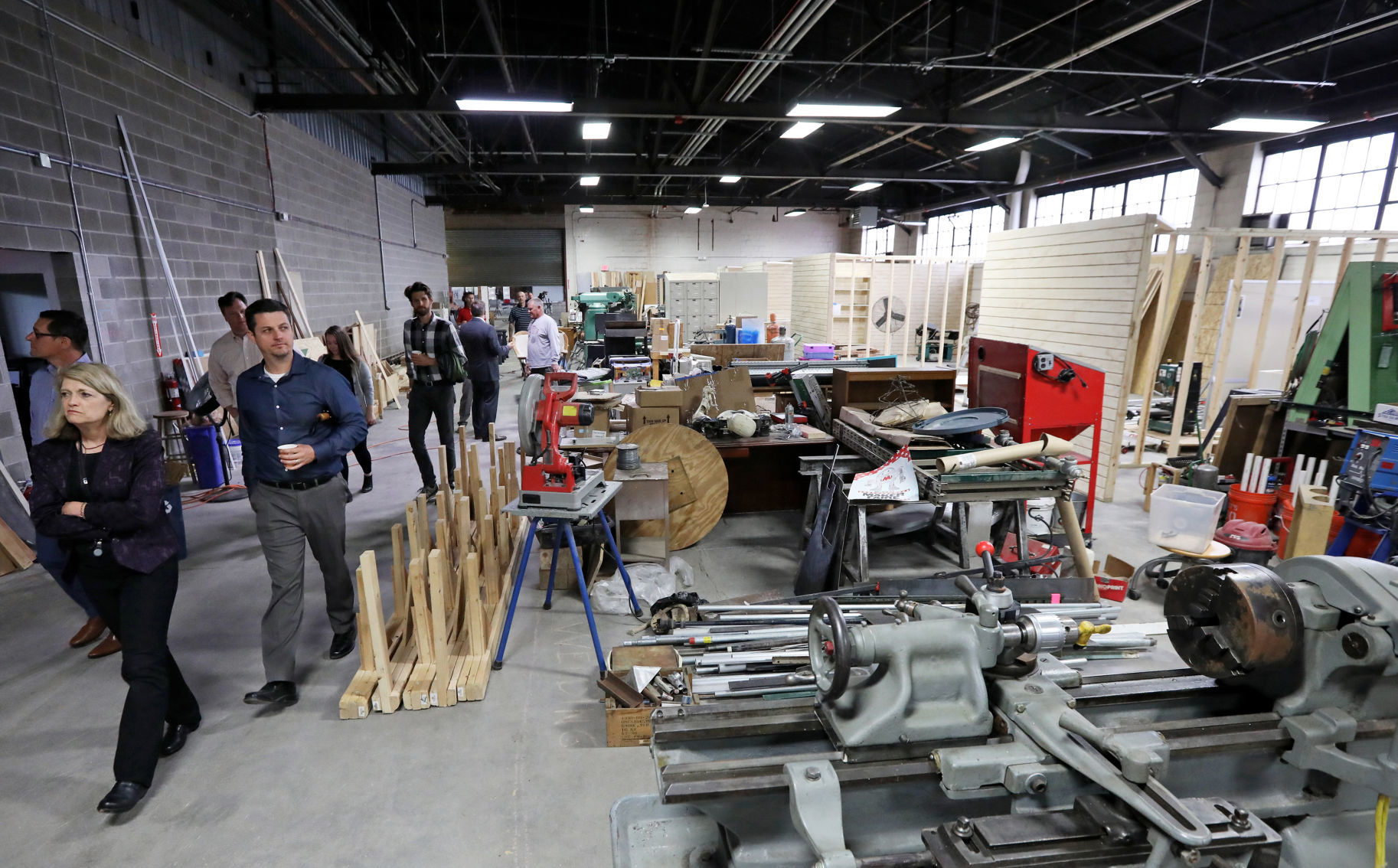 Finding a new use for 1.8 million square feet of space doesn't happen overnight. But the former Oscar Mayer plant, while still largely vacant, is slowly coming back to life.
The 72-acre property still has a long way to go. But there are signs of progress and hope for the site to become a hub for commercial, office, light industrial, cold storage and retail use along with entrepreneurs who make and sell their products.
The Wisconsin Economic Development Corp. announced Wednesday that the city of Madison is receiving a $250,000 state community development investment grant designed to support the renovation and restoration of one of the buildings on the site, a 58,000-square-foot building constructed in 1939.
See Also:
...more

Ken Notes: Now we just need the developer how has pirchased the property to get creative. Also a question why dosen`t the quote, "Finding a new use for 1.8 million square feet of space doesn't happen overnight." Apply to Foxconn as well as OM...
---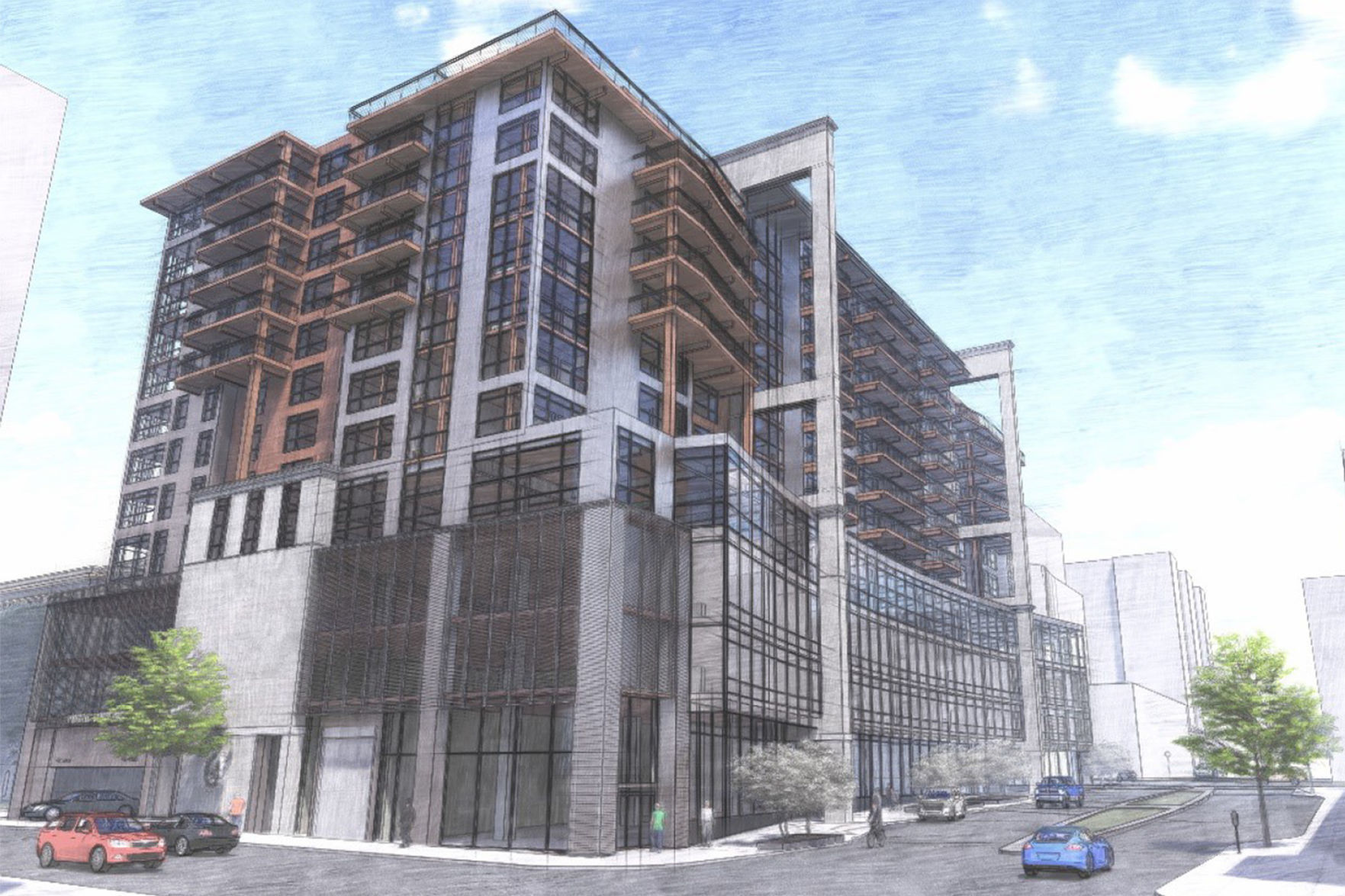 The Madison City Council on Tuesday chose Gebhardt Development over two other bidders to build a mixed-use tower above a parking structure that is nearing completion as part of the Judge Doyle Square project.
...more
---
SCS - At the forefront of sustainable environmental solutions for over 40 years and ...A sponsor of Wisconsin Development News
---
The Wisconsin Supreme Court ruled late Tuesday to reinstate most of the GOP-controlled Legislature's lame-duck laws limiting the powers of the new Democratic governor and attorney general, handing another significant victory to conservatives in the Badger State...
...The laws gave the Legislature the authority to appoint board members and restrict the governor from appointing the chief executive to the Wisconsin Economic Development Corporation, a public-private jobs agency formed during Walker's tenure...
...more

Ken Notes: This will be interesting, since funding for many of the departments the conservatives want to control crosses the Governors desk. I predict this will not end well. While this is way to graphic for my wife, remember in a pissing contest there are no winners if everyone gets wet. I do apologize but I could not come up with a better visual...
---

We will power our communities and empower cooperative members
to improve the quality of their lives.
...more
---
Foxconn says it plans to manufacture new and different electronics at its Wisconsin factory, beyond the televisions and display panels it was originally designed to manufacture.


The comments show how the U.S.-China trade war is changing electronics manufacturers' way of conducting business.


The factory isn't open yet and isn't scheduled to be operational until next year.
Foxconn said this week that it planned to make servers, networking products and automotive central controls at its factory in Wisconsin, according to a report in Nikkei.
The plant, which is not operational yet, was originally focused on next-generation LCD displays for televisions and other similar products....
...more

Ken Notes: And for the record they are still not exactly sure what they will build. Give then time before scaring them a way or giving them an excuse to leave!!!
---
As it prepares for a possible U.S.-China trade war, Foxconn Technology Group reportedly said this week that it may expand the range of products at the Wisconsin factory it has begun building.
The development came as Foxconn, which draws more than half its revenue from Apple Inc., signaled that it could move iPhone production outside China, its main manufacturing base...
...more

Ken Notes: Let`s not show this article to the President because I can see the spin not. "My tariffs are good for the Nation, Foxconn said so"...
---
Foxconn has missed major hiring targets in its Wisconsin projects, which may slow or even halt the closely-watched deal, according to a report from The Verge.
Foxconn's proposed projects in Wisconsin have faced setbacks from the beginning. Criticized as a political push by outgoing governor Scott Walker, it now falls to Governor Tony Evers to watch the effects of the $4.5 billion in subsidies.
The corporation missed its mandated target to employ 260 people by the end of 2018. According to Foxconn's own year-end report, they employ 178 people, while a filing with the Wisconsin Economic Development Corporation at the end of 2018 showed 158 employees on the books. An investigative piece from The Verge in April found many Foxconn-owned offices and lots standing empty...
...more

Ken Notes: Remember this is a GOOD thing. Wisconsin is offering tax credits based on jobs, so if they staff for the work they have we are not paying them to hire needlessly.
---
Miron's comprehensive range of construction services are designed to meet the unique and diversified needs of our clients. Contact Us.
...more
...A sponsor of Wisconsin Development News
---
A new development in Kenosha County hopes to bring more business to southeast Wisconsin.
"It gives companies that are in southeast Wisconsin the ability to stay in southeast Wisconsin, but also users who see the advantage of moving from Illinois to Wisconsin, a place to call home," Aaron Martell, Executive Vice President of Logistics Property Company.
Logistics Property Company is building a 750,000 square-foot facility just west of I-94 in Kenosha. Officials say businesses can take advantage of being close to Chicago and have the opportunity to expand to other buildings on site...

...more

Ken Notes: It is interesting to watch Kenosha, Waukesha, the Madison Burbs, Brown county, La Crosse, and other communities quietly grow while controversy grab all the headlines...
---
The state Legislature's budget committee approved $1.9 billion for state construction projects Tuesday night, but two closely watched building proposals were denied funding.
Under Gov. Tony Evers' capital budget plan, the University of Wisconsin-La Crosse`s new Prairie Springs Science Center would have received $83 million for a second phase of construction, and in Milwaukee, a new state office building would have received $98.5 million...
Read this article and the comments...

...more

Ken Notes: Tough calls and politics is way to much in the middle. We need a Capital Budget based on priorities with a funding cap...
---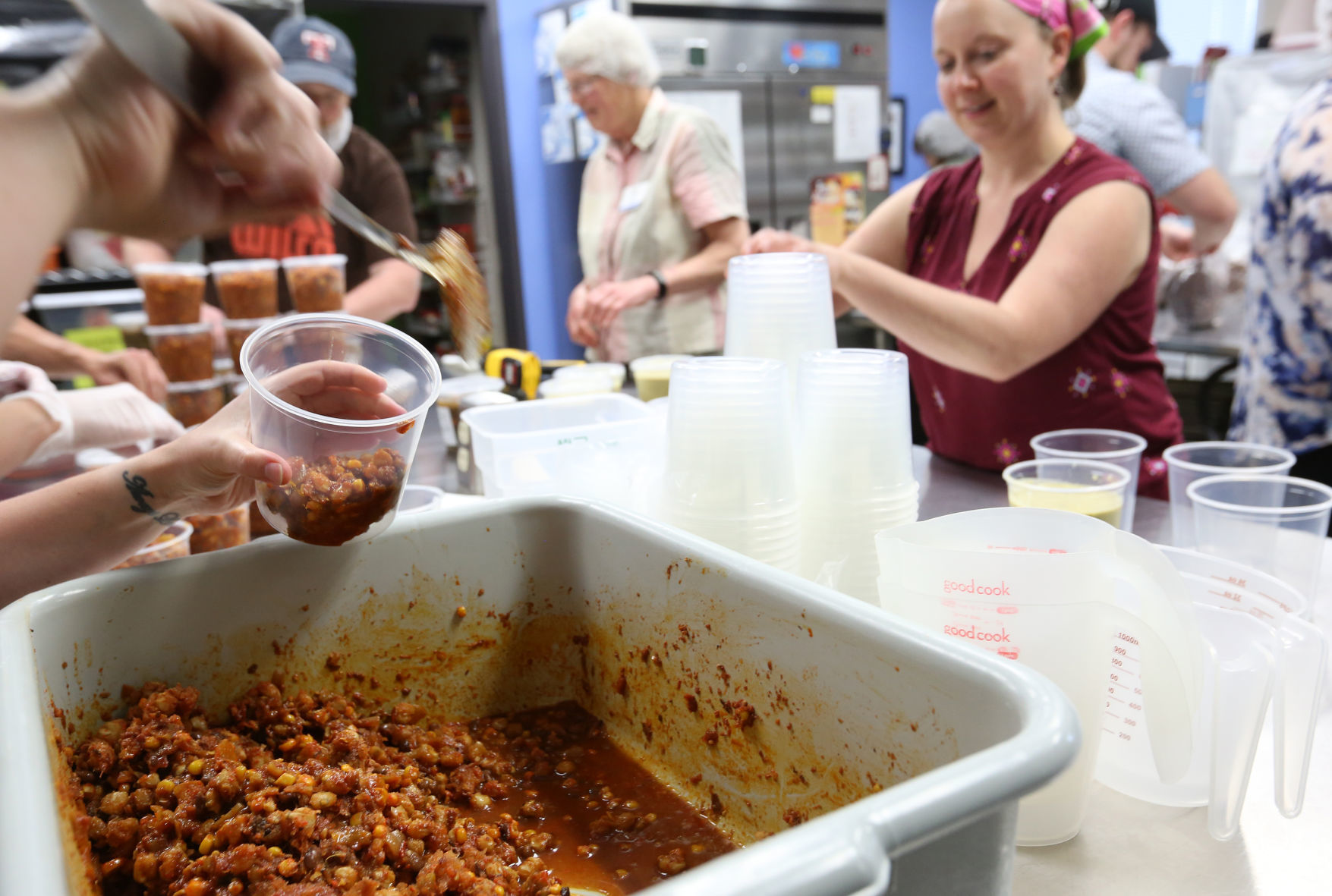 The job looked simple enough. Scoop soup from a big white bucket into smaller plastic cartons. Pop on a lid, heat-seal each one. Slap on a label. Easy! I reached for the stack of cartons...
...more

Ken Notes: I have volunteered here and just want to mention the Kasieta`s are the most dedicated public servants I have ever met. They work with the providers and are there preparing the food plus they chair the board. They turned 85K into 450K meals. They treat volunteers like precious gifts and the people that eat there like welcome guest at a fine restaurant. Bob, Marcia Thank You. And if you are reading this drop them a note of thanks...
---
"Founded in 1976 by George and Candy Gialamas, The Gialamas Company specializes in Class A Commercial Real Estate. Old Sauk Trails Park, is one of the most prestigious business parks in Wisconsin; containing numerous office buildings supplemented by restaurants, hotels, financial institutions, a childcare facility and a walking/jogging trail system....
...more
...A sponsor of Wisconsin Development News
---
Wisconsin-based companies Compass Properties and Vario Equity recently acquired two Class A office buildings located in Madison, WI's American Center Business Park.
The 4600 American Pkwy. and 5133 West Terr. buildings were purchased from American Family Insurance in an off-market deal for approximately $19 million, according to Compass Properties President Tyler Noel. American Family Insurance had recently completed an extensive capital improvement program at both properties.
Vario Equity, a recently formed, Madison-based private equity firm that invests in Wisconsin-based real estate assets, is the lessor of the properties. Compass will provide property management and development services...
...more
---
The Legislature's Republican-controlled finance committee prepared Thursday to finish revisions to Democratic Gov. Tony Evers' state budget by inserting a middle-class tax cut into the spending plan before shipping the document on to the full Senate and Assembly.
The committee has been tweaking Evers' budget since May. The panel is scheduled to wrap up its work Thursday. The only area left to address is state taxes. Republican leaders have been talking about adding a $400 million tax cut for the middle class to the budget since Monday but haven't released any details...
...more

Ken Notes: I wonder if they remember he has a veto pen that works one line at a time...
---

GENERAL CONTRACTING
Residential - Commercial - Retail - Controlled Environments
FIRE / WATER / STORM DAMAGE RESTORATION
DESIGN / BUILD & REMODELING

"Located in the Madison region for over 30 years, Engineered Construction is an industry leader in commercial construction and the restoration of commercial and residential fire and water damage."
See comments from our clients here.
...more
...A sponsor of Wisconsin Development News
---
Partnership Seen As Better Way Than Waiting For Government Action
The Chippewa Valley is taking a different approach to bringing passenger rail service back after an almost 60-year absence.
There hasn't been passenger train service from Eau Claire to St. Paul, Minnesota, since July 1963.
Now, the West Central Wisconsin Rail Coalition, which has existed for 20 years in the Eau Claire area, is developing its own private-public partnership that could bring passenger rail service from St. Paul to Eau Claire in the next three to five years.
"We're taking a more non-traditional approach to getting this service started," Scott Rogers, coalition chair, said. "But we think that will make it more successful and make it last for the long term."...
...more

Ken Notes: I love this idea but when I sat on Thompson`s Rail Advisory Board, we were constantly reminded that unlike roads, the rails are not public. To be honest it may be the single greatest mistake made in American history. OK one of the greatest, and we are working on new ones daily...
---
As an affiliate of McMahon Associates, Inc., IPR provides Public/Private Partnership (P3) opportunities for a vast array of projects in small to medium-sized communities, as well as offering Municipal Administrator Services to local governments on an as-needed basis... and... A sponsor of Wisconsin Development News
...more
---
The Martin Luther King Economic Development Corp. has named Nicole Robbins as its new executive director.
Robbins succeeds Leo Ries, who has served as interim executive director since January 2016, following the passing of the organization's longtime leader Welford Sanders.
"Nicole Robbins brings extensive expertise, a passion for community development, and a strong network of partners to her new role as the executive director of the Martin Luther King Economic Development Corporation," said Ben Johnson, chair of the MLKEDC board of directors. "The board of directors is pleased to have someone of her caliber to take the organization into the future."...
...more
---
Stay up to date by reading our
MadREP Report,
a bi-monthly newsletter that features regional economic development news, events and opportunities.


...more
---
Republicans on the Joint Finance Committee have rejected a plan by Governor Evers and Democrats to put some more accountability and oversight in place at the Wisconsin Economic Development Corporation.
The measure would have required the agency to account for companies record at creating jobs after getting state funding. Representative Evan Goyke says it should be easy...
...more

Ken Notes: Really??? I have defended WEDC with some simple caveats, one being they better track their investments. Now the Republicans have loaded the funding veto gun and handed it to the Governor. We are all nuts and deserve what happens next...
---
| | | | |
| --- | --- | --- | --- |
| Dane County ED | | | |
| | Got Moo-La? | | |
| | | | |
| | | | |
...more
---

Findorff, builders of Wisconsin`s finest projects...and ...A sponsor of Wisconsin Development News
---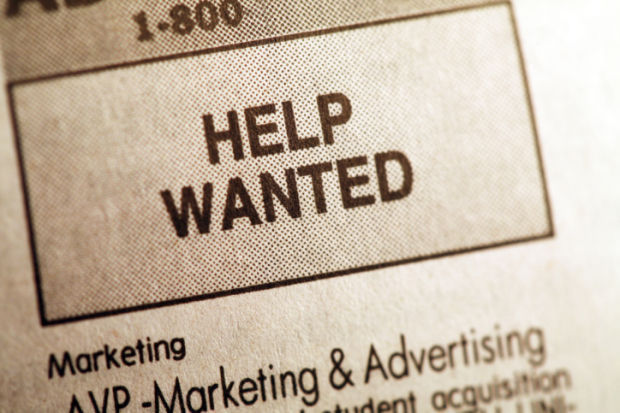 Workforce representatives and community employers are planning a mini Job Fair from 11:30 a.m. to 1:30 p.m. June 20 at 2615 East Ave. S.
Participating employers include Kwik Trip, Crossmark, Bethany St. Joseph, Diggity Dog Day Care, Olsten Staffing, Fahrner Asphalt and Brite Way Cleaning...
...more
---
According to the Wisconsin Department of Workforce Development, Sheboygan`s wages were the 2nd fastest growing in the state of Wisconsin.
That`s according to the quarterly census of employment & wages. Officials last month said the total wages produced in Sheboygan county increased by 16.7%, which is a number that includes both increases in employment as well as individual wages...

...more

Ken Notes: This is good news, wages are the real issue in this economy!
---
JSD provides complete services in Planning & Development, Civil Engineering, Transportation Engineering, Water Resources, Landscape Architecture, Construction Services, Surveying & Mapping, and Environmental Services. Offices in Madison - Milwaukee - Kenosha - Fox Valley & Wausau.
---

Grow North Regional Economic Development Corporation has joined with the state in an effort called Inspire Wisconsin, a way to connect businesses and the state`s K-12 system.
Grow North`s Executive Director Brittany Beyer says students in grades 6-12 develop a profile as to where they want to go in their career...
...more

Ken Notes: About time...
---

Ken Notes: WDNews relies on the actual journalism provided by your local media outlets. Without these partners we can not bring you the unbiased news, leads and updates you need to thrive in Wisconsin. Support your local media...
---
In addition to addressing one of the most important human health and environmental issues of our time, creation of the Freshwater Collaborative of Wisconsin is a smart economic development strategy for the UW System and for the state...
...more
---
Note: I changed the link here to Toms Twitter account. JS limits the number of articles I can read so I look at TD`s Twitter feed every week. I`ll Still include JS articles but after ten you need to subscribe.
I also updated the picture because, well Tom is getting old and development is taking it`s toll!!!

Milwaukee - 1/1/2020 Journal Sentinel business reporter Tom Daykin talks about commercial real estate and development, including stores, hotels, offices, condos, apartments and industrial buildings...
...more

Ken Notes: Tom Daykin is the source for ED news in MKE. This is a permanent link to articles in his blog which is updated daily...
---
Our Current Publications:
...more
---
Online at WisconsinDevelopment.com (4 weeks of articles) - Searchable at Search WDN - WDN Tool Box, Links you can use everyday to help you and Wisconsin grow! Edited and published by Ken Harwood @ LinkedIn.

Click Here To Subscribe or add Friends and Colleagues... WDN si Available free thanks to our SPONSORS... Why I publish WDN... WDGreen Environmental News From a Business Perspective!

...more

Ken Notes: "Ken Notes" may be reprinted in context without permission. Attribution should be Ken Harwood, Editor Wisconsin Development News or Ken Harwood Advocate for Wisconsin.