---
Online at
WisconsinDevelopment.com
(4 weeks of articles) - Searchable at
Search WDN
-
WDN Tool Box
, Links you can use everyday to help you and Wisconsin grow! Edited and published by
Ken Harwood @ LinkedIn.
Click Here To Subscribe or add Friends and Colleagues... Available free from our SPONSORS... Why I publish WDN... WDGreen Environmental News From a Business Perspective!

Ken Harwood
Advocating for Wisconsin
Ken [at] KenHarwood.com
608.334.2174
...more

Ken Notes: "Ken Notes" may be reprinted in context without permission. Attribution should be Ken Harwood, Editor Wisconsin Development News or Ken Harwood Advocate for Wisconsin.
---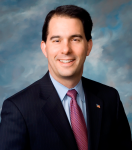 MADISON –
Governor
Scott Walker
signed bills into law expanding outdoor recreational activities across the state, creating an interagency talent attraction campaign to bring millennials, Wisconsin alumni, and transitioning veterans back to Wisconsin, and a number of bills to help address medical assistance needs in Wisconsin today at the Wisconsin State Capitol. Governor Walker signed a total of 93 bills into law today.
...more

Ken Notes: READ THIS all 93 bills are summarized!
---
With Bon-Ton Stores Inc. headed for liquidation, employees, office building owners and business operators on downtown Milwaukee's west side — and in malls throughout Wisconsin — are bracing for impact.
"There`s significant concerns about the individuals who could be affected by this," said Jeff Fleming, a Department of City Development spokesman.
A liquidation would "impact a lot of people," said Claude Krawczyk, an attorney and board chair of Westown Association, a nonprofit group that promotes downtown`s west side...

SEE ALSO:

...more

Ken Notes: I hope WEDC, local EDC`s, communities, and developers will start planning NOW. Think about using the spaces as entrepreneurial, co-working, educational/job training and popup spaces asap until a retailer can be found that fits (this may be a while). In Madison we are talking about a new public market place when we could start one for pennies on the dollar in our Malls and it would be a great fit!...
---

EBI takes the time to get to know you and your business. We'll provide you with options so that together we can make the most of your space and stay within your budget.
...more
...A sponsor of Wisconsin Development News
---
East Wash project would offer housing for women vets and families
Otis Winstead says one group of veterans has been particularly neglected when it comes to getting services: women.
Dryhootch Wisconsin, the peer-led veteran support organization that Winstead directs, hopes a new housing development on East Washington Avenue will help fill that gap.
Dryhootch is teaming up with Dane County and developer Gorman & Company for a proposed veteran housing and support service building, "Valor on Washington."
"The most underserved veterans are the women veterans, so that is going to be our major focus," Winstead says. "How can this facility serve women veterans and families?"...
...more

Ken Notes: Good use -- but I really like the idea of rolling vet services into the private sector. This would be a great test of how we could provide basic health care to everyone. We could also merge all the vet hospitals into partnerships with other providers.
---
conference to examine future of rail in region
The West Central Wisconsin Rail Coalition has been laying the tracks to revive passenger rail service from Eau Claire to the Twin Cities for decades, and now, Leadership Eau Claire is helping them pick up speed by organizing a conference to discuss the future of rail travel. "Get on Board: Future of Passenger Rail in Western Wisconsin" will take place 7:30am-noon on Thursday, April 26. The conference is open to anyone who supports or has questions about instituting passenger rail in the region...
...more

Ken Notes: I served on the Thompson Rail Advisory Commission and strongly support upgraded rail in Wisconsin. Since the current administration has some "history", I suggest we focus on the infrastructure not the passenger service. For the record, and the admin can stop reading now, if we get the track right between Chicago and MSP passenger rail will follow and our potential product distribution network will improve exponentially. It is all about the track...
---

Findorff, builders of Wisconsin`s finest projects...and ...A sponsor of Wisconsin Development News
---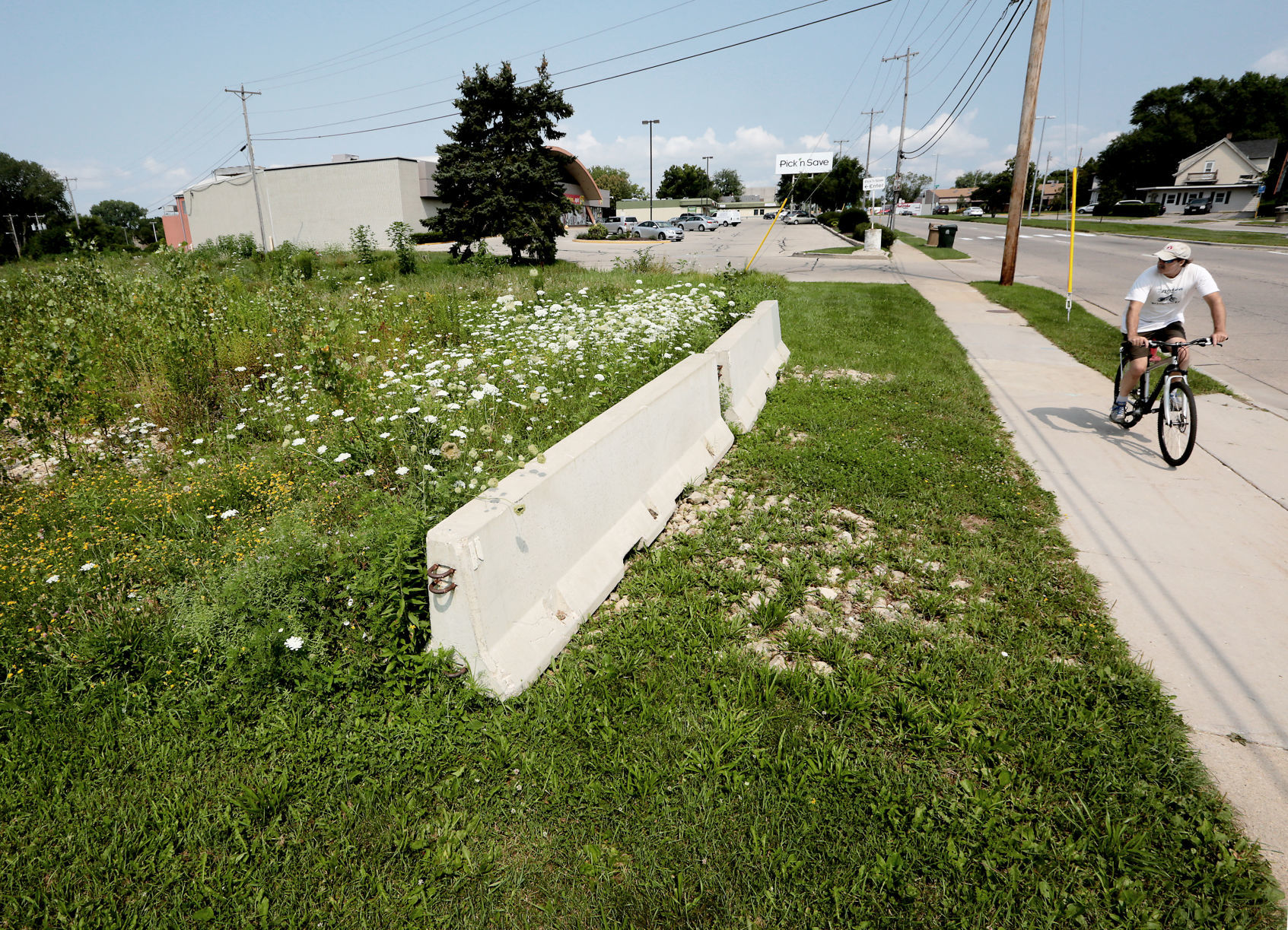 An area health care provider hopes to redevelop a long-empty, city-owned plot of land just south of Downtown Madison into what could become the area's most expensive development...
...more

Ken Notes: Details about both proposals are in the article at the link. Both developers have a proven track record and could get this done. Expedite the process.
---
If you're an aficionado of historical brewing in Wisconsin, this week should mark an exciting development for your refrigerator. Appleton's Stone Arch Brewing, one of the oldest brewpubs in the state, has just started distribution in the Madison area. There's a lot of history behind that label, even if the name "Stone Arch" has barely been gracing those labels since February of last year...
...more

Ken Notes: We need a marketing and distribution network for all Wisconsin Craft Beer! We could distribute product both in the state and worldwide. What if we taxed beer sales jut a bit and then funded a Wisconsin Craft Marketing Board modeled after the Milk marketing Board. We would use Bud Light sales (made in St. Louis, Ohio, and China) to sell product made here in Wisconsin to the rest of the world...
---
...A sponsor of Wisconsin Development News
---
MADISON, Wis. – A pay-to-stay incentives proposal for consumer goods giant Kimberly-Clark remains in play and, consequently, so does the possibility that lawmakers will be called back in for a special session.
Gov. Scott Walker said as much Wednesday in a conference call with reporters...
See also:

...more

Ken Notes: Would we be buying time not growth?? I also worry that we are fueling offers in other state. Can you match Wisconsin???
---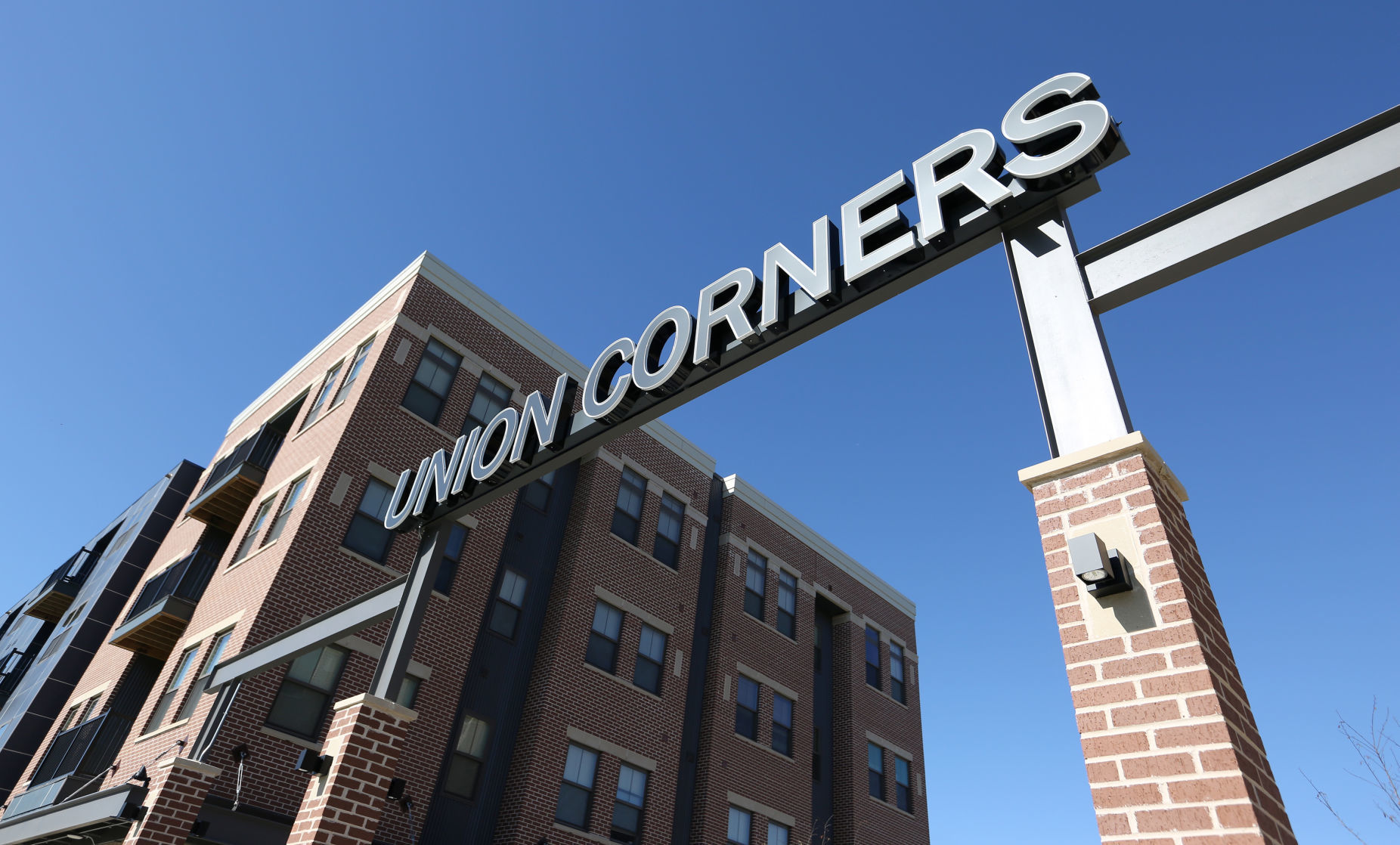 While positive for homeowners and the city's tax base, Mayor Paul Soglin said an increase in Madison property assessments is narrowing the market for home ownership.
The assessments, released Friday, show a 7.4 percent increase in real estate values, including a 5.8 percent increase in the value of the average single-family home to $284,868.
"The Madison market continues to tighten and will continue to tighten in the coming years," Soglin said at a Friday press conference....

...more

Ken Notes: He is right. We need to think outside the box a little here. Higher density smaller unit may provide millennials and others an affordable option. Also co-housing would work for some. We have plenty of traditional inventory, but as the mayor suggests, it is expensive. We need entry level properties that can help start the equity process.

I would be remiss if I did not mention transit options to more affordable communities, but alas I do not believe my transit dreams are even on the radar screen.
---
SCS - At the forefront of sustainable environmental solutions for over 40 years and ...A sponsor of Wisconsin Development News
---
HOWARD - A Green Bay-area internet provider expects a pair of new fiber optic projects to help spur economic development in parts of Oconto Falls and Sheboygan County.
Nsight Telservices will install two miles of fiber optic cable through the Oconto Falls business park this year, and about eight miles of cable near Sheboygan Falls in 2019.
Nsight is one of dozens of companies and government bodies across the state chosen to help further build the state`s communication infrastructure in rural areas.
The Oconto Falls project, which last week received a $49,230 preliminary grant from the Public Service Commission of Wisconsin, is expected to replace aging 20th century "copper" communications infrastructure, said Mick O'Malley, Nsight's senior director of internal controls and operations...
...more

Ken Notes: Make deals now to share this fiber access with cell co`s in exchange for future G5 systems. Trust me -- stay ahead of the curve in thinking and behind the curve in spending.
---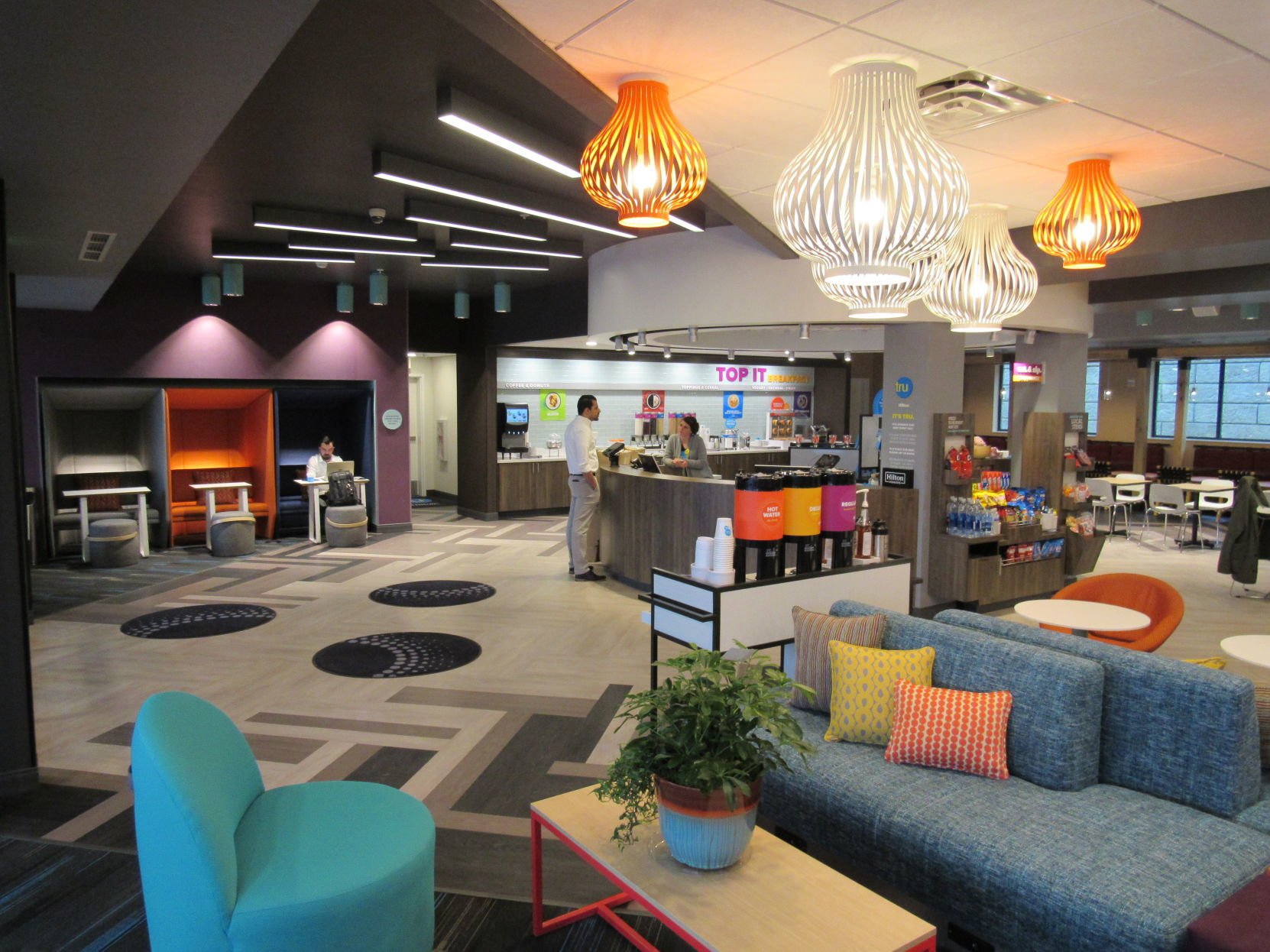 The rooms in Madison's newest hotel may not be for the old-school traveler.
There are no drawers to store clothing, or single-serve coffee pots. There are wood-looking laminate floors instead of carpeting, while USB ports dot each room to make charging phones, tablets and other devices more convenient. In each bathroom, wall dispensers above the sink and in the shower replace small bars of soap and travel-size bottles of shampoo, conditioner and body wash...
...more

Ken Notes: This is a very interesting product. I hope the diversity here proves that you can try new things...
---
"Founded in 1976 by George and Candy Gialamas, The Gialamas Company specializes in Class A Commercial Real Estate. Old Sauk Trails Park, is one of the most prestigious business parks in Wisconsin; containing numerous office buildings supplemented by restaurants, hotels, financial institutions, a childcare facility and a walking/jogging trail system....
...more
...A sponsor of Wisconsin Development News
---
—NorthStar Medical Radioisotopes, which is seeking to become the first U.S. company in decades to domestically produce a widely used medical radioisotope, broke ground on a new 20,000-square-foot production facility at its Beloit headquarters, the
Janesville Gazette
reported
...
—Staying in fintech,
CUNA Mutual AdvantEdge Analytics acquired Finivation
, a New York-based company that develops software and helps its banks and credit union customers integrate their IT systems. AdvantEdge Analytics' corporate parent is Madison-based CUNA Mutual, which provides insurance and financial services to its member organizations, many of which are credit unions..
—Scale Up Milwaukee, an entrepreneurship program that helps businesses in southeastern Wisconsin that are seeking to grow quickly, announced a
partnership with the University of Wisconsin-Milwaukee
...
—Madison-based Healthfinch, which develops software applications to
automate routine tasks
performed by doctors and others who care for patients in clinics,
raised $6 million
in a funding round led by Chicago-based Adams Street Partners...
—GrocerKey, a Madison-based startup that has developed white-label software to help grocery stores create an online presence,
raised $2.5 million
from investors...
—Wauwatosa-based Cytegen raised $1 million in debt funding from four investors, according to a
document
filed with federal securities regulators...
—Artrility Medical, which is developing a medical device to diagnose and treat heart arrhythmias, raised $310,000 in debt funding from seven investors, according to an SEC
filing
...
...more
---
The Haribo gummy bear factory planned for Kenosha County will include a museum and a retail store, and eventually could employ 1,450 people.
Details on the plans, which were discussed this week by the Pleasant Prairie Plan Commission, indicate that the project could be more extensive than originally described.
Last August, when the Wisconsin Economic Development Corp. announced an incentive agreement with Haribo, the candy-maker said it expected to employ 350 people at the plant it plans to build along I-94...
...more

Ken Notes: I loveeee these things and if I were a dentist I would move to Kenosha.
---
Landscape Architecture, Planning, Architecture, Engineering...

...more
...A sponsor of Wisconsin Development News
---
JANESVILLE, Wis. (AP) - Construction crews are beginning demolition work at the former General Motors plant in southern Wisconsin.
Janesville officials tell Wisconsin Public Radio that workers finished asbestos abatement and waste removal in the main assembly building last week. Crews will next work on demolishing the exterior walls.
The 4.8-million-square-foot (446,000-square-meter) facility once employed thousands of autoworkers. The plant shuttered operations in 2008...
...more
---
Innovative local employers, such as Jay Manufacturing in Oshkosh, are benefiting from Governor Walker`s Wisconsin Fast Forward grant program available through the Department of Workforce Development, providing employees with high-skill, in-demand job training to meet production demands and increase business.
Jay Manufacturing is among the eight regional manufacturers that are partnering with DWD, the Fox Valley Workforce Development Board and Fox Valley Technical College to train 60 incumbent manufacturing workers with help from two WFF grants.
...more
---
Miron's comprehensive range of construction services are designed to meet the unique and diversified needs of our clients. Contact Us.
...more
...A sponsor of Wisconsin Development News
---
MILWAUKEE, WI. April 18, 2018— NEWaukee and the Wisconsin Economic Development Corporation (WEDC) today presented Eppstein Uhen Architects (EUA) with a 2018 Bubbler Award.
Every year, NEWaukee hosts the Bubbler Awards: Best Workplaces for Young Professionals in Wisconsin as part of YPWeek. The Bubbler Awards shine a light on the companies' achievements in serving the interests and needs of younger workers.
"The world of talent attraction and retention has changed dramatically. The standard offering isn't going to work with the next generation of talent," said Angela Damiani, CEO of NEWaukee. "The Bubbler Awards recognize the Wisconsin companies that have made great advances in their ability to attract, keep and grow their young talent. We are proud to highlight companies like EUA that are truly among the best places to work for young professionals in Wisconsin."
...more

Notes: Congrats.... Well deserved...
---
Scalerator changes name, format
Scale Up Milwaukee has changed the name of its Scalerator program to Scale Up Milwaukee Growth Accelerator and brought on University of Wisconsin-Milwaukee faculty to teach the course.
The format of the business growth training program has also been changed slightly in its fifth iteration, said Elmer Moore, executive director of Scale Up Milwaukee. The five-month program was previously offered in seven one-and-a-half day sessions, and will now be provided as five two-day sessions....
...more
---

As an affiliate of McMahon Associates, Inc., IPR provides Public/Private Partnership (P3) opportunities for a vast array of projects in small to medium-sized communities, as well as offering Municipal Administrator Services to local governments on an as-needed basis... and... A sponsor of Wisconsin Development News
---
...more
---
Stay up to date by reading our
MadREP Report,
a bi-monthly newsletter that features regional economic development news, events and opportunities.

Find older issues here.

...more
---
PROGRAMS
BUSINESS AND COMMUNITY DEVELOPMENT
BUSINESS AND INVESTMENT ATTRACTION

ENTREPRENEURSHIP AND INNOVATION

INTERNATIONAL BUSINESS DEVELOPMENT


SECTOR STRATEGY DEVELOPMENT
...more
---
WEDC is poised to help companies grow their exports further
Wisconsin's exports grew by 6 percent in 2017 compared to the prior year, reaching a total of $22.3 billion in goods and services exported to 202 countries around the world.
The state's top trading partners are Canada, Mexico and China, and all three of these destinations saw significant increases of Wisconsin exports in 2017. Exports to Canada grew by 4.3 percent, to $6.9 billion, driven by increases in the export of miscellaneous mineral products and electrical machinery. Exports to Mexico were up 4.8 percent to a record $3.2 billion, mostly because of an increase in the export of electrical machinery and oil seeds (primarily soybeans). Exports to China jumped by 21.6 percent, to $1.7 billion, in 2017 – also a record for exports to that country. Driving the growth in exports to China were increases in the shipments of aircraft and parts; industrial machinery; dairy products; wood and wood products; and raw hides and skins....
...more
---
| | | | |
| --- | --- | --- | --- |
| Dane County ED | | | |
| | Got Moo-La? | | |
| | | | |
| | | ??? | |
...more
---
KENOSHA -- What`s old is new again in downtown Kenosha.
The City of Kenosha received a $250,000 state grant to support the redevelopment of the Heritage House building into an 80-room downtown hotel. Construction on the hotel is expected to begin in August and be completed by December 2019....
...more
---

GENERAL CONTRACTING
Residential - Commercial - Retail - Controlled Environments
FIRE / WATER / STORM DAMAGE RESTORATION
DESIGN / BUILD & REMODELING

"Located in the Madison region for over 30 years, Engineered Construction is an industry leader in commercial construction and the restoration of commercial and residential fire and water damage."
See comments from our clients here.
...more
...A sponsor of Wisconsin Development News
---
JSD provides complete services in Planning & Development, Civil Engineering, Transportation Engineering, Water Resources, Landscape Architecture, Construction Services, Surveying & Mapping, and Environmental Services. Offices in Madison - Milwaukee - Kenosha - Fox Valley & Wausau.
---
MOUNT PLEASANT — Racine County Economic Development Corp. on Wednesday celebrated its 2017 accomplishments with a few hundred friends during the organization's 35th annual meeting, held at the Delta Hotel by Marriott Racine, 7111 Washington Ave.
Chief among those achievements, of course, was RCEDC's critical role in attracting Foxconn Techology Group to Mount Pleasant...
...more
---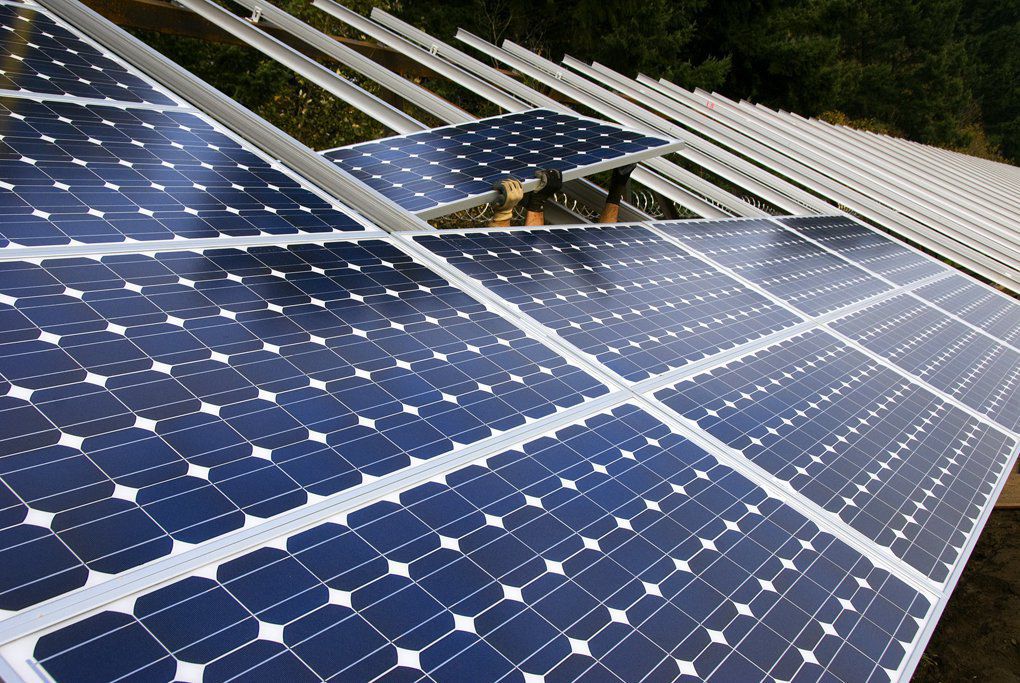 Dane County Executive Joe Parisi hopes to expand the county's influence over renewable energy by investing county dollars in private solar arrays and wind farm projects across the state.
The county would focus on projects that wouldn't get off the ground without support from the county, Parisi said, but they would not be limited to those within the county's borders.
...more
---
613 Williamson Street - Suite 210 Madison, WI 53703 - 608.467.1513

We are a team of commercial real estate experts devoted to ensuring commercial tenants receive conflict free, tenant-focused advice. Please Watch our video here.


...more
...A sponsor of Wisconsin Development News
---
The state of Wisconsin could be just days away from launching legal action against One Aviation unit Kestrel Aircraft to recover an estimated $3.6 million in combined delinquent state, county, and local loan payments made to the company since 2012, when it agreed to develop and build the K-350 single-engine turboprop in Superior, Wisconsin. Wisconsin Economic Development Corporation (WEDC) spokesman Mark Maley told AIN this week that the state, county, and city finalized a "joint litigation agreement" last week to pursue Kestrel, and that legal action is imminent.
The Wisconsin package for Kestrel included a $2 million loan from WEDC in 2012 and another $2 million federally funded state small business credit incentive loan; Kestrel has repaid approximately $865,500 on the former. The company also owes the city of Superior $2.2 million and Douglas County $500,000....
...more

Ken Notes: Blood -- turnip????
---
After months of anticipation, the sale was finalized on the old St. Croix Meadows dog track site. The land sat idle for more than a decade, and will now be redeveloped into a new project that will feature a baseball stadium, brewery, restaurants, office space and more.
Developer Klint Klaas said the Hudson Gateway project is moving forward as planned now that the sale is official...
...more
---
We manage your IT-- so you can focus on running your business

Know you need IT but not sure where to start? Let our technical experts designs an IT plan that works for your company. We`re your IT one stop shop.

...A sponsor of Wisconsin Development News
---
Milwaukee Mayor Tom Barrett has confirmed that he`s considering another run for governor.
"I`m watching this like many others are watching it," Barrett told reporters Wednesday. "Clearly change is in the air."
The Journal Sentinel first reported Tuesday that the fourth-term mayor has been talking with his team of advisers about entering the Democratic primary for governor later this year. It would be Barrett`s fourth run for governor...
...more

Ken Notes: I don`t to politics but I thought readers may be interested...
---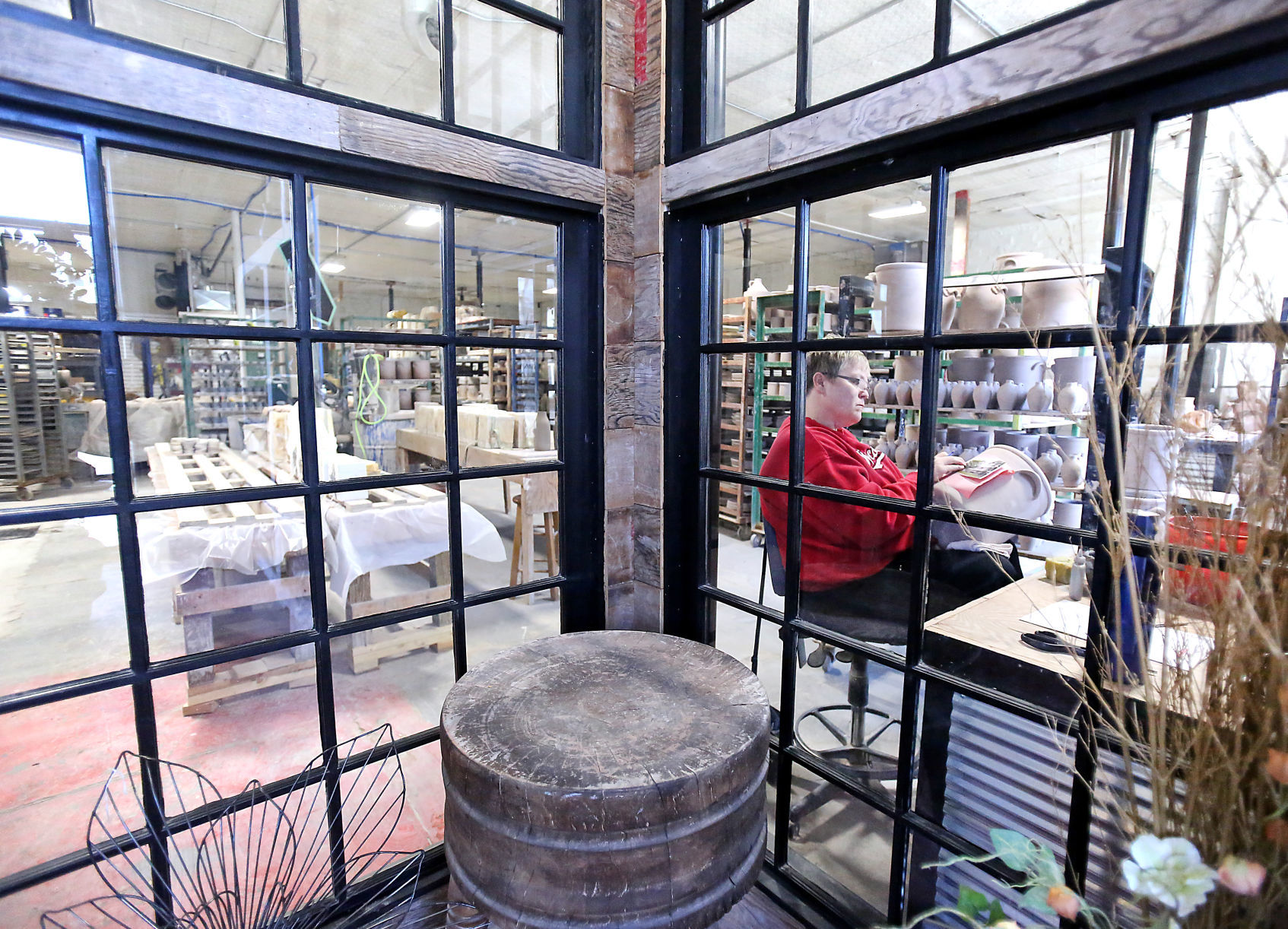 CAMBRIDGE — Major road construction projects in 1998 and 2004 did this village no favors.
The Great Recession from late 2007 to June 2009 didn't help either.
Restaurants and retail shops have come and gone while bus tours haven't been the norm here for well over 15 years...
...more

Ken Notes: It could easily happen here. I wonder if they would be open to stick build mini homes so Madisonians cold have a low cost retreat destination...
---
As the streetcar rolled off a truck onto the tracks on West St. Paul Avenue in downtown Milwaukee on March 26, onlookers scrambled to record the moment.
Bystanders watched the 40-ton, 67-foot articulated vehicle's maiden voyage near the Milwaukee Intermodal Station to its parking spot in the streetcar maintenance facility at 450 N. Fifth St. in preparation for 621 miles of testing before passengers can ride...
...The streetcar is designed to allow users to "park once" along the route and then take the streetcar to different destinations downtown or in the Third Ward. Streetcar supporter Alderman Bob Bauman, who represents the downtown area, described an example of a user who wants to get dinner at the Calderone Club on North Old World Third Street, see a show at the Skylight Theater in the Third Ward, and grab a drink afterward at Victor's on North Van Buren Street...
...more

Notes: I hope it is far more successful than anticipated because is is a cool idea!
---
Milwaukee - 1/1/2020 Journal Sentinel business reporter Tom Daykin talks about commercial real estate and development, including stores, hotels, offices, condos, apartments and industrial buildings...
...more

Ken Notes: Tom Daykin is the source for ED news in MKE. This is a permanent link to articles in his blog which is updated daily...
---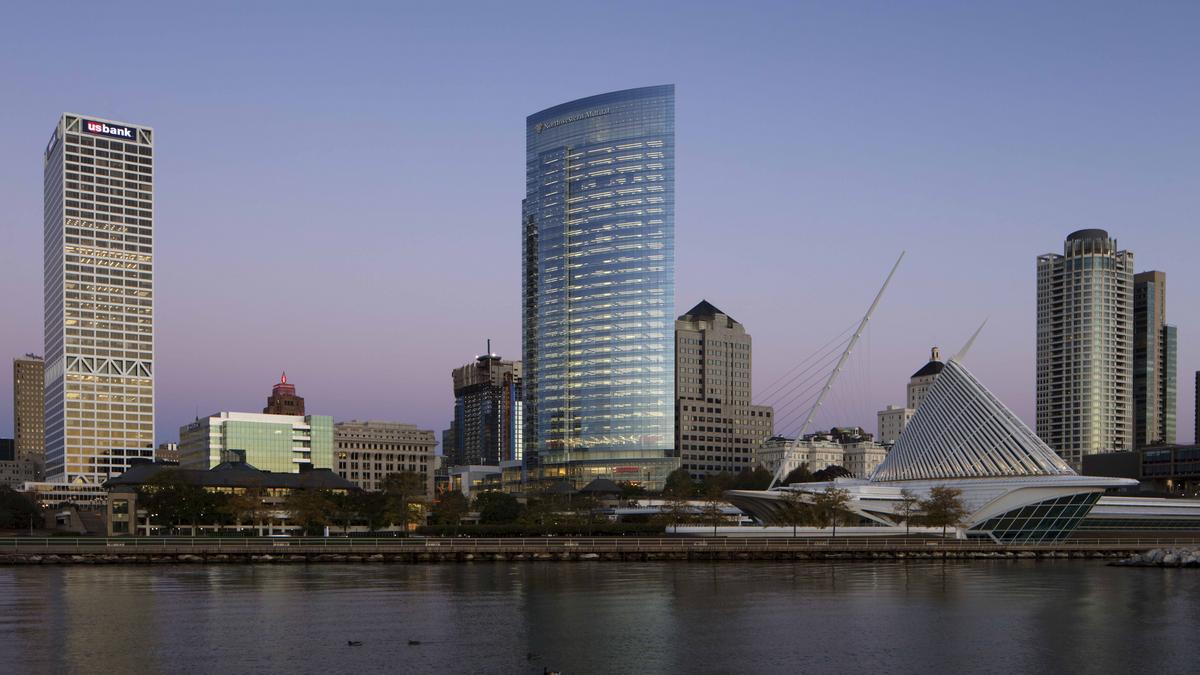 Northwestern Mutual`s
corporate headquarters in downtown Milwaukee was named Project of the Year Thursday as part of Milwaukee Business Journal`s 2018 Real Estate Awards. Check out the attached slideshow to see photos of $450 million Northwestern Mutual Tower and Commons, along with the other 15 southeastern Wisconsin developments that were honored as part of the awards program...
...more
---
The largest new upscale housing development in Milwaukee`s downtown area started with the abrupt shutdown of a tannery.
Nearly 20 years later, The North End, which is being developed by Mandel Group Inc., is finally finishing its last phase.
The $190 million project is bringing around 900 new residents to the neighborhood where downtown meets the east side — and has helped attract other developments...
...more

Ken Notes: I may be Mandel`s biggest fan...
---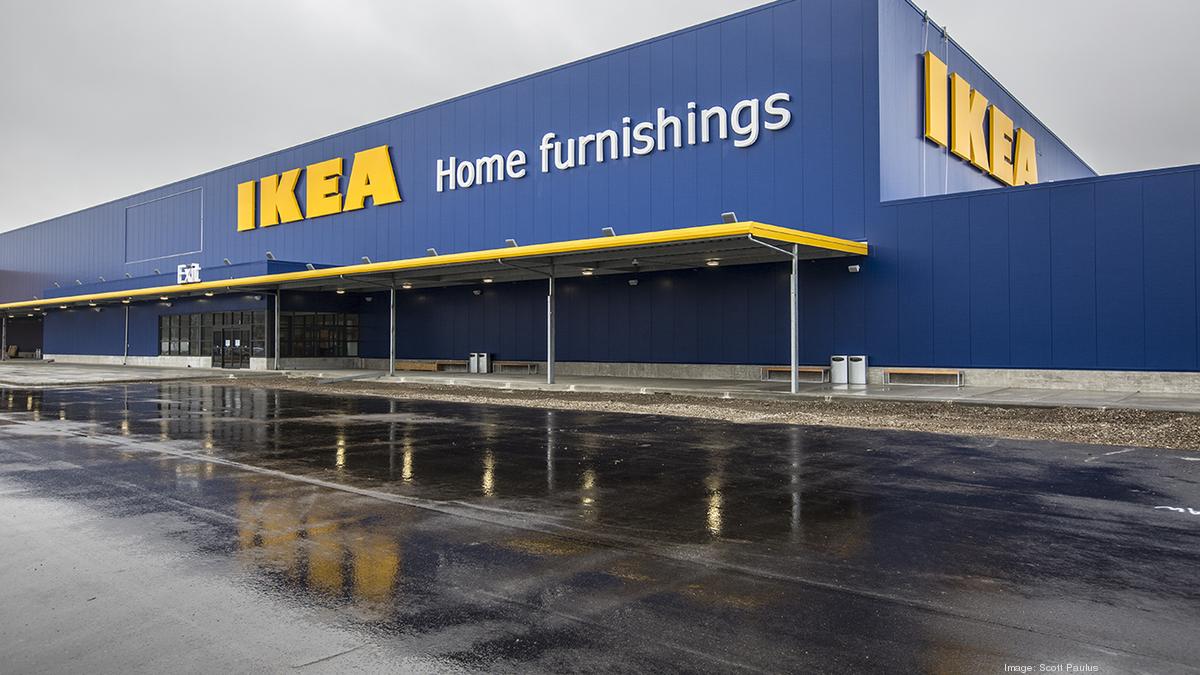 Northwestern Mutual laid out a vision showing the high potential for the 27 acres between West Drexel Avenue and Wisconsin's first Ikea store that will open in a month....
...more
---
...A sponsor of Wisconsin Development News
---
Our Current Publications:
...more
---
FINANCING & GRANTS
Brownfield Grants: Grants to local governments, businesses, non-profits and individuals for developing commercial and industrial sites that have been adversely affected by environmental contamination.
Brownfield Site Assessment Grant: Grant funds to approved projects to assist local governments with conducting initial environmental assessment and demolition activities on an eligible abandoned, idle or underutilized industrial or commercial site.
Business Opportunity Loan Fund: Financing options ranging from loans to loan guaranties for businesses making investments to expand in or relocate to Wisconsin.
Capacity Building Grants: Grants to assist local and regional economic development groups to create an advanced economic development network within Wisconsin.
Capital Catalyst: Matching grants to seed funds managed by local communities and other eligible entities to provide capital to high-growth startups and emerging growth companies.
Community Development Investment Grant: Financial support for shovel-ready projects with particular emphasis on downtown community driven efforts that deliver significant, measurable benefits in job opportunities, property values, and/or leveraged investment by local and private partners.
Global Business Development Grants: Grant funding to support the growth and expansion of exports by Wisconsin companies.
Idle Industrial Sites Redevelopment: Highly competitive program offering grants to Wisconsin communities for the implementation of redevelopment plans for large industrial sites that have been idle, abandoned or underutilized for at least five years.
Industrial Revenue Bonds: A unique type of revenue bond organized and issued by a state or local government, the proceeds of which are directed to a private, for-profit business.
Seed Accelerator: Provides grants to eligible communities and other organizations to support a pre-seed business model program that incorporates training, mentoring and financial assistance to entrepreneurs in their area. Grant funds may be used as seed capital for companies in the accelerator, as well as for costs associated with initiating the accelerator program.
Special Project Loan Fund: Loans or loan guarantees to eligible companies preparing for future growth; diversifying operations, markets or product lines to increase competitiveness; or preparing a project site for future commercial development.
Technology Development Loans: Flexible lending program designed to assist high-tech startup and emerging growth companies in financing the development and launch of innovative products and services.
TAX INCENTIVES
Business Development Tax Credit: Provides refundable income tax credits that can be earned based on jobs, capital investment, training and the location or retention of corporate headquarters.
Capital Gains Investment Incentives: Capital gains on funds invested in qualified Wisconsin businesses are completely exempt from the capital gains tax after the investment has been held for five years. Capital gains on existing investments which are sold in order to generate funds for investments in qualified Wisconsin businesses are deferred so that they are not taxed at the time they are invested in the Wisconsin businesses.
Development Opportunity Zones: Non-refundable tax credits for new and expanding businesses in the cities of Beloit, Janesville and Kenosha to assist with capital investment and the creation and retention of new, full-time jobs.
Enterprise Zone Tax Credit: Refundable tax credits for new and expanding businesses that can be earned based on job creation, job retention, training, investment and Wisconsin supply chain expenditures.
Historic Preservation Tax Credit: State income tax credit for 20% of the qualified rehabilitation expenditures for eligible buildings.
Job Creation Deduction: Companies can take an exclusion from income if they create jobs in Wisconsin of $4,000 per employee for small businesses and $2,000 per employee for larger businesses.
Manufacturing & Agriculture Credit: Available to individuals and entities for taxable years that begin on or after January 1, 2013, for manufacturing and agricultural activities in Wisconsin. The credit is a percentage of "eligible qualified production activities income." The credit is calculated by multiplying eligible qualified production activities income by one of the following percentages.
For taxable years beginning after December 31, 2012, and before January1, 2014, 1.875%
For taxable years beginning after December 31, 2013, and before January 1, 2015, 3.75%
For taxable years beginning after December 31, 2014, and before January1, 2016, 5.526%
For taxable years beginning after December 31, 2015, 7.5%
For individuals, the credit is limited to the amount of income tax paid on the income from which the credit is based. For a corporation, eligible qualified production activities income is the lesser of:
eligible qualified production activities income,
income apportioned to

Wisconsin

, or
income taxable to

Wisconsin

as determined by combined reporting law, if the corporation is a member of a

Wisconsin

combined group
Property Tax Exemptions: Machinery and equipment used in manufacturing is exempt from personal property taxes. Manufacturer and merchant inventories are exempt from personal property taxes. Certain waste treatment facilities owned by utilities, manufacturers, and commercial businesses used for the treatment of industrial waste materials are exempt from general property taxes.
Qualified New Business Venture (QNBV) Program: Helps drive investment to innovate early-stage Wisconsin companies by allowing investors to claim a 25% tax credit on the amount they invest into a QNBV-certified business.
Research and Development Tax Credit: An R&D credit is available to corporations, sole proprietorships and pass-through entities equal to 5% (10% in some cases) of the excess of qualified research expenses for the current year over a base amount.
Sales Tax Exemptions: Wisconsin sales tax does not have to be paid on the following:
Machinery and equipment used by a manufacturer in producing tangible personal property.
Tangible personal property that becomes an ingredient or component of another product in the manufacturing process.
Tangible personal property that is consumed or loses its identity in the process of manufacturing tangible personal property.
Machinery, equipment and tangible personal property used in research by companies that are engaged in manufacturing or biotechnology.
Fuel and electricity used in manufacturing.
WORKFORCE DEVELOPMENT
Apprenticeship Completion Award Program: Offers employers, adult apprentices and sponsors a 25% reimbursement (up to $1,000) for instruction costs, including tuition, books, materials and other course fees.
ExporTech: Export acceleration program to help Wisconsin companies expand their global market reach through targeted export strategy development and execution.
Industry Development: WEDC's Division of Business and Industry Development delivers customized solutions—technical and financial—to established business associations, consortia and industry cluster organizations in order to create favorable conditions for expanding existing Wisconsin industries and attracting new companies to priority industry sectors in Wisconsin. The division also supports minority business development by working with and providing resources for revolving loan funds and technical assistance to minority business development groups.
Veteran Grant Program: Offers employers a state grant of up to $10,000 over four years for hiring and retaining eligible veterans.
Wisconsin Fast Forward: Makes $15 million in grants available to employers to develop and implement innovative and collaborative customized training solutions for skilled workers.
...more

Ken Notes: I ran across this and thought I would add links as time permits. Hope it helps...
---