---
Online at
WisconsinDevelopment.com
(4 weeks of articles) - Searchable at
Search WDN
-
WDN Tool Box
, Links you can use everyday to help you and Wisconsin grow! Edited and published by
Ken Harwood @ LinkedIn.
Click Here To Subscribe or add Friends and Colleagues... Available free from our SPONSORS... Why I publish WDN... WDGreen Environmental News From a Business Perspective!



...more
---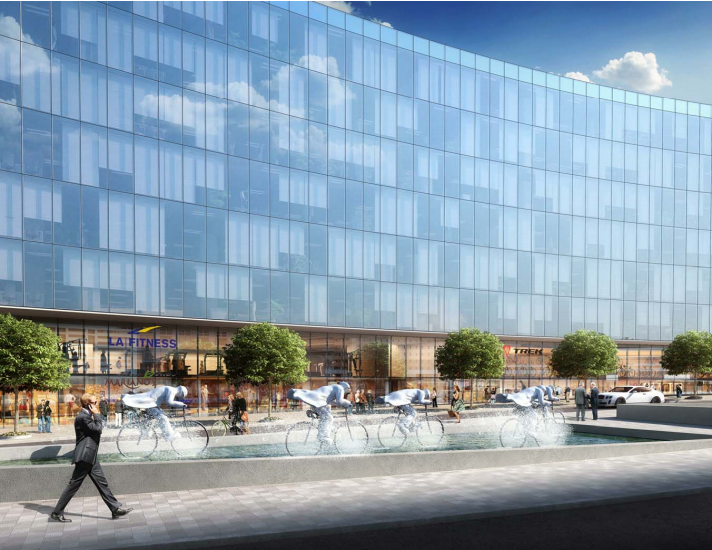 The Judge Doyle Square project downtown is ambitious, with towering 12-story structures, over 9,000 square feet of retail, 350 apartment units, a 250-room hotel and hundreds of parking spaces.
It's a huge and somewhat complex project involving both public and private development. But on Monday, several aspects of the project received unanimous approval from the Madison Plan Commission after relatively little discussion.
Ken Opin, chair of the commission, said that while he believed the project was "the largest single application that has ever been before the Plan Commission," he considered it "a truly elegant solution to a truly complex set of problems."
...more

Ken Notes: Imagine this elegance applied to a new city hall???
---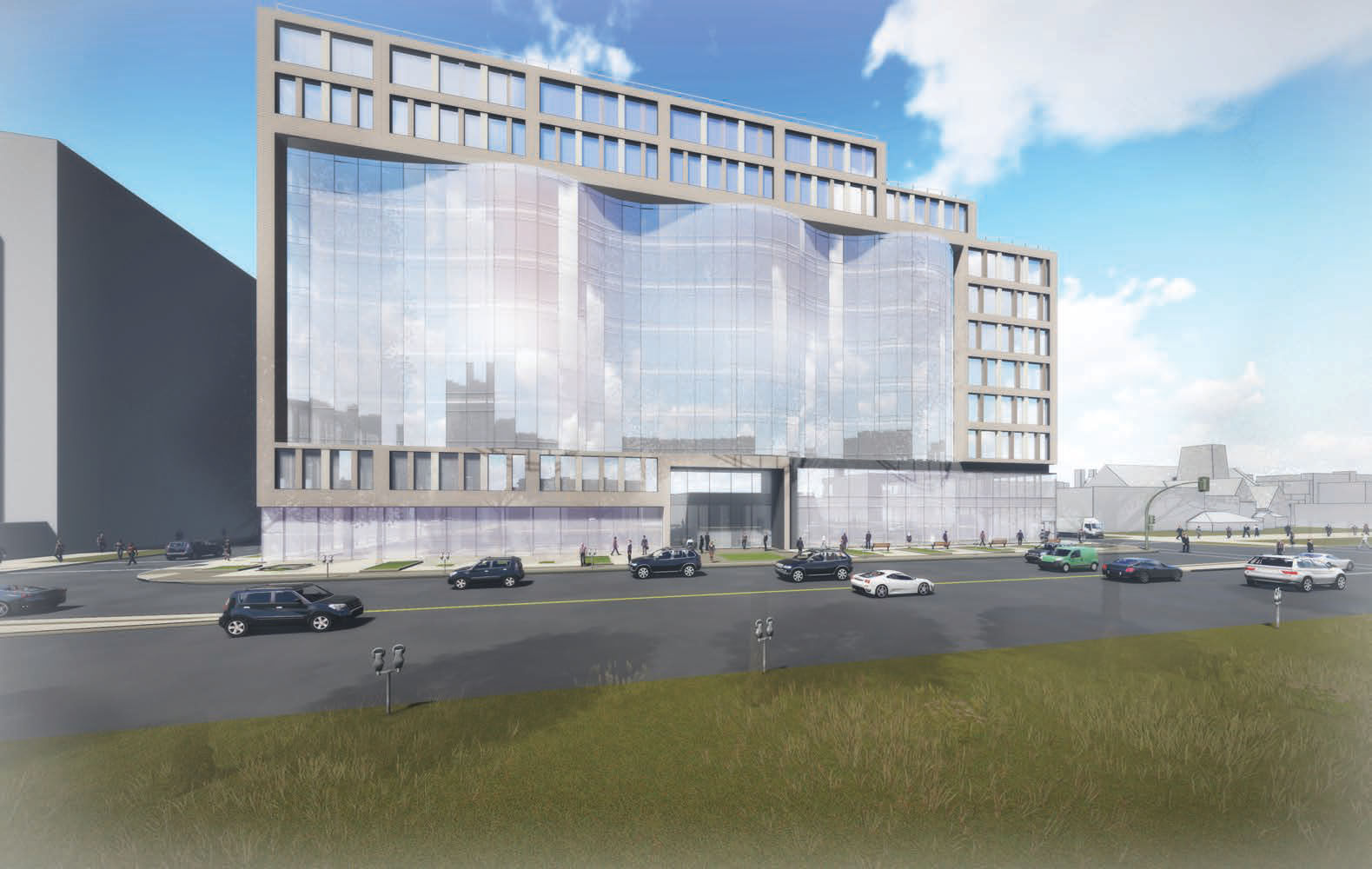 Jack Daniels, president of Madison Area Technical College, spoke in glowing terms Monday as he recommended a local developer and Missouri-based hotel company be awarded a contract to redevelop the school's downtown campus.
From projected return on a proposed ground lease of the property to experience and reputation, Daniels told the MATC Board of Trustees that the Hovde Properties/Drury Southwest partnership was the best choice...
...more
---

As an affiliate of McMahon Associates, Inc., IPR provides Public/Private Partnership (P3) opportunities for a vast array of projects in small to medium-sized communities, as well as offering Municipal Administrator Services to local governments on an as-needed basis.
---
Proposal Would Authorize State Housing Authority To Seek Federal Waiver
GOP lawmakers have advanced a proposal that would require some able-bodied adults to work in order to get housing vouchers in Wisconsin.
A bill approved by a state Assembly committee Thursday would authorize the Wisconsin Housing and Economic Development Authority to seek a federal waiver that would allow the agency to put the work requirements in place...

...more

Ken Notes: For this to work we need to create jobs and training that allows these people to transition into the workforce. Also we need to create employment and training into the correctional institutions...
---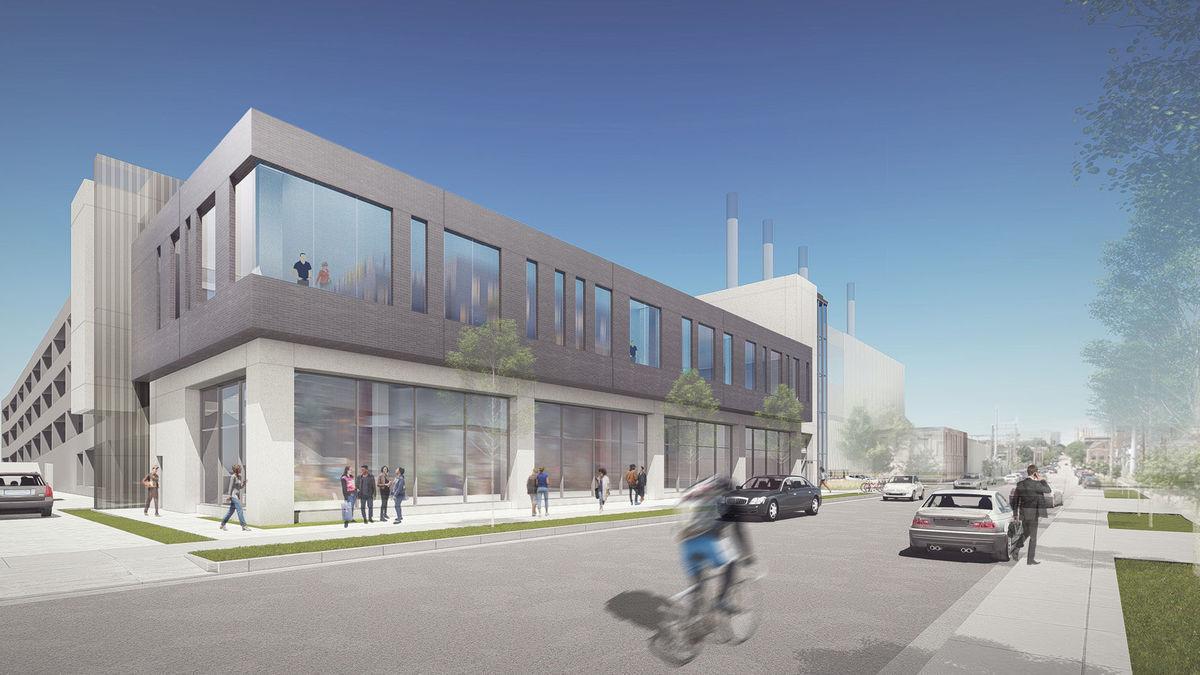 Madison's Finance Committee approved a $1.9 million budget amendment to accommodate design changes and rising construction costs of a new public parking garage on the city's near east side.
The Capitol East Parking structure will provide spaces for office and retail space tenants in Gebhardt Development's eight-story Cosmos building, which includes a 2,500-person capacity music venue, and the Spark building, which will house American Family Insurance and StartingBlock Madison offices...
Originally, the garage plan consisted of approximately 450 spaces with the ability to expand to 600 spaces at an estimated cost of $13 million...
...more

Ken Notes: OUCH that is $ 86,000 per space!!! Transit is looking better all the time...
---
---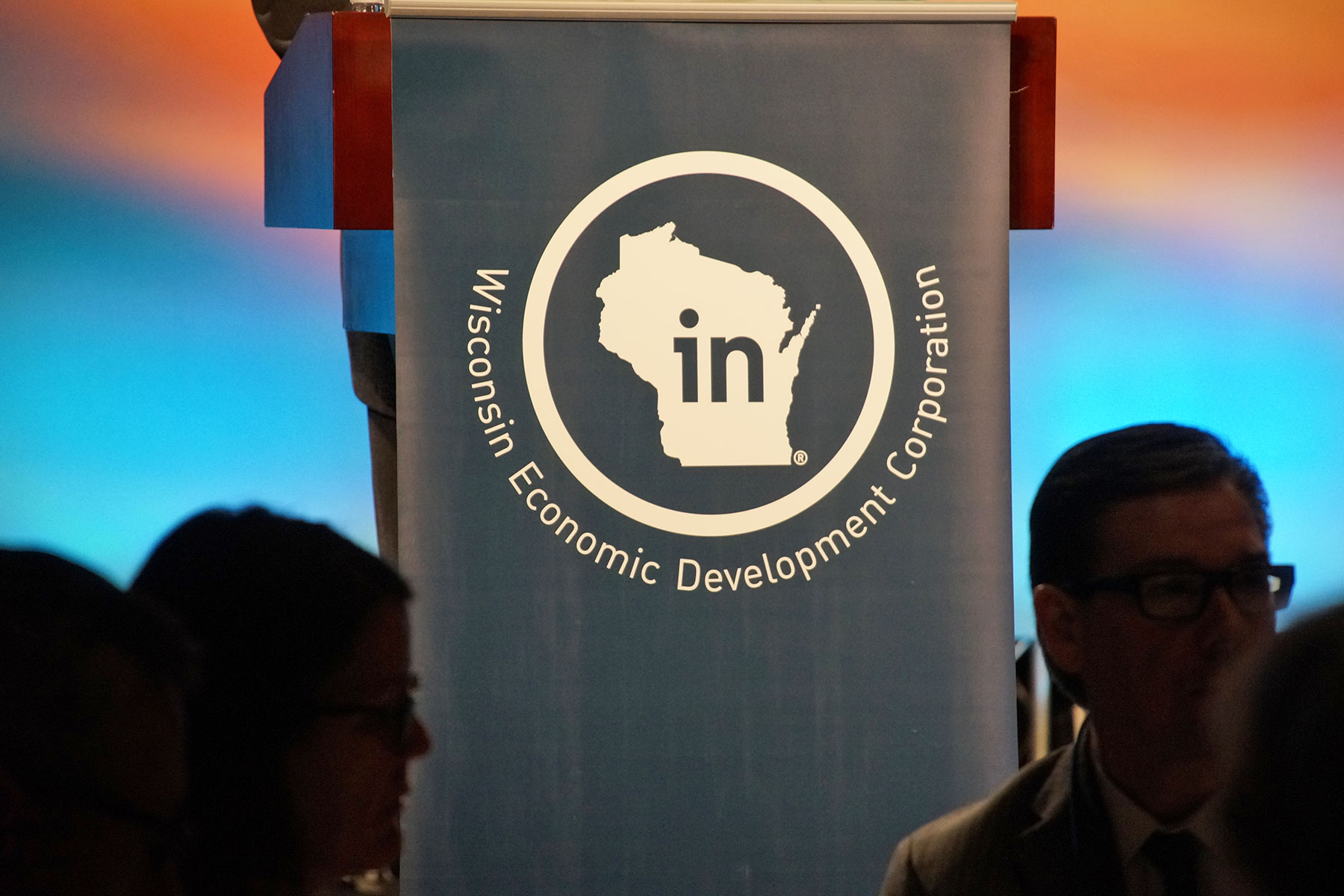 Nominations are being accepted through June 9 for individuals, businesses, projects, and organizations that are making significant contributions to propel Wisconsin's economy forward.
The Wisconsin Economic Development Association (WEDA) along with award partners; the Wisconsin Economic Development Corporation (WEDC), the Wisconsin Counties Association, and the League of Wisconsin Municipalities are now soliciting nominations for WEDA's Community and Economic Development Awards, which recognize businesses, organizations, individuals, projects or communities that are making significant contributions that propel Wisconsin's economy forward...
Awards will be given in six categories:
Business Retention and Expansion:
Human Capital:
Public-Private Partnership:
Economic Development Initiative:
Economic Driver:Economic Driver:
...more
---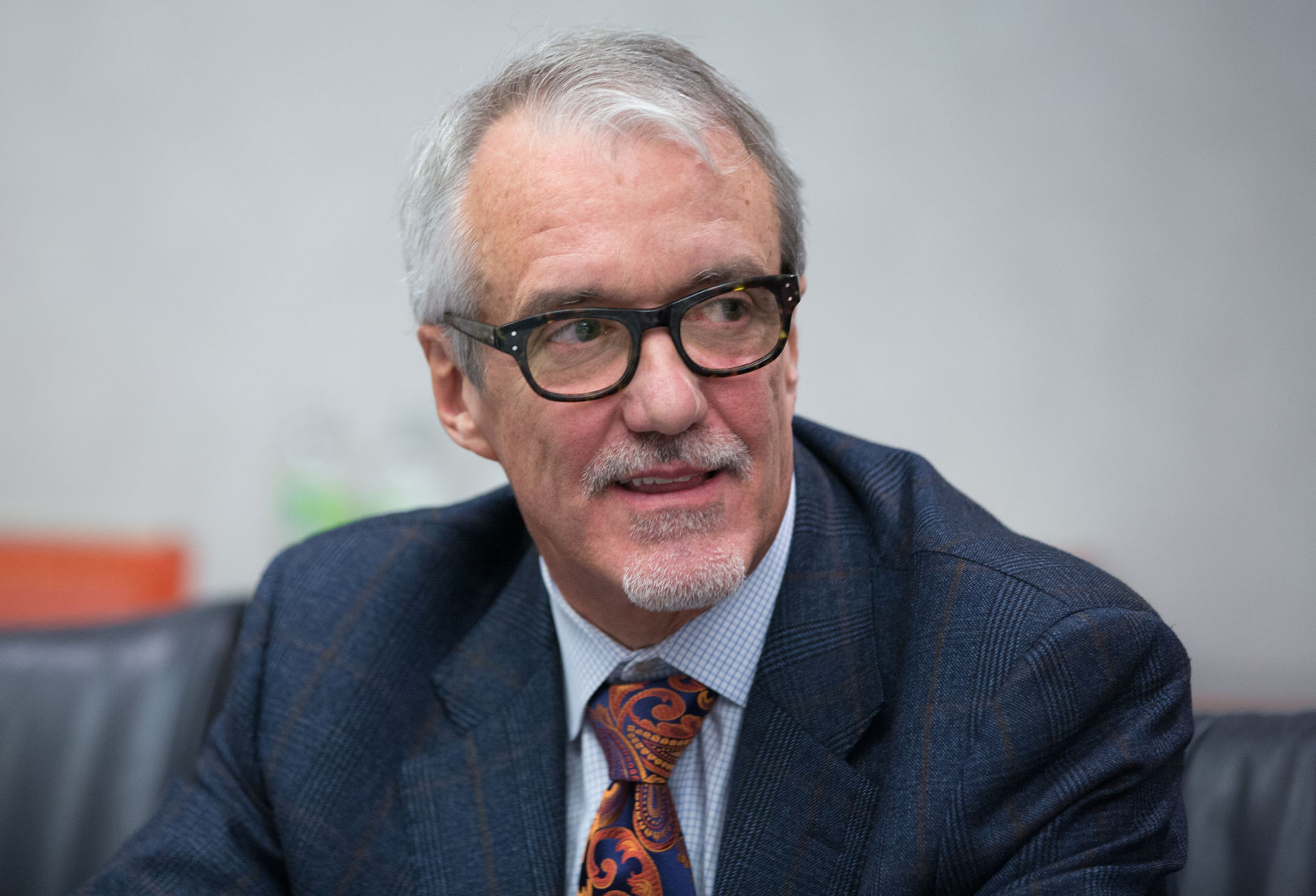 As the Legislature's finance committee prepares to begin voting on Gov. Scott Walker's proposed budget, tax incentives for startups are once again under scrutiny from the investment and startup community.
John Neis, the managing director of Venture Investors of Wisconsin, was one of three panelists at a Wisconsin Technology Council luncheon on Tuesday discussing how state lawmakers approaching the tech sector this session. His primary concern: a budget proposal that would increase the amount of credits emerging companies can claim on the capital they raise....
...more

Ken Notes: In looking at the new tax plan the president is presenting, could we not tie new business rates to employment in the US. If we lower the corporate tax to 15% for companies who profit from selling foreign manufactured goods without US development and employment are we accomplishing what we really want to???
---
SCS - At the forefront of sustainable environmental solutions for over 40 years
---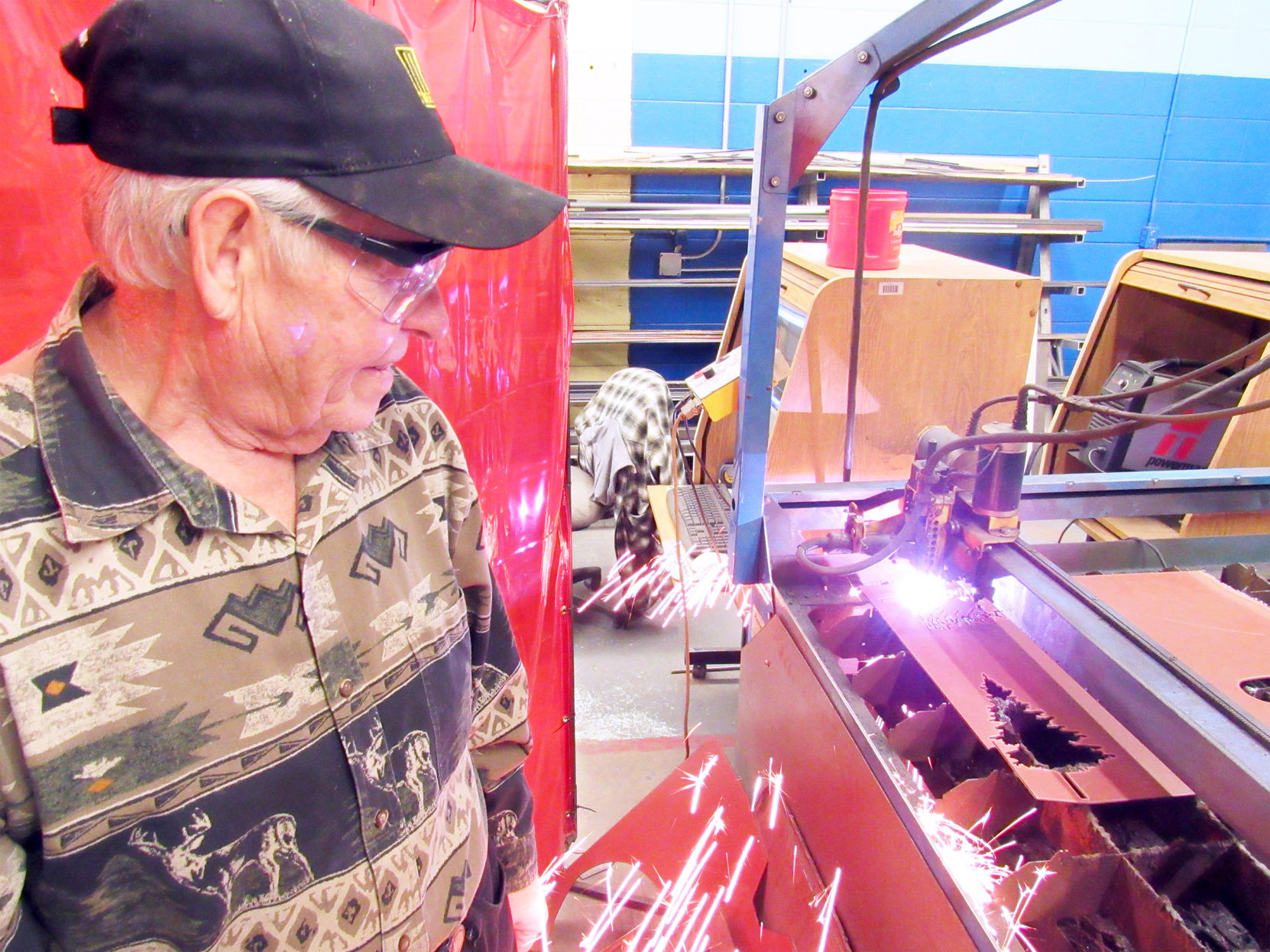 The Waunakee and Stoughton school districts are among 21 districts around Wisconsin that are being awarded grants to establish or expand local fabrication laboratory facilities.
Gov. Scott Walker and the Wisconsin Economic Development Corporation announced this week nearly $500,000 in grants for the Fab Labs that are high-technology workshops equipped with computer-controlled manufacturing components such as 3D printers, laser engravers, computer numerical control routers and plasma cutters. The labs are used by students but can also be used by community members....
...more

Ken Notes: I love this program, but I worry that as tech changes the cost of staying up to date becomes prohibitive. The solution is soooo simple, schools must create relationships with local companies and offer training and apprenticeships in their facilities...
---
YP Week Events Happening Statewide Until Saturday
The statewide initiative is working to attract talent to Wisconsin, connect young people who are living and working in the state and promote what Wisconsin has to offer.
YP Week started in 2012 in Milwaukee with the goals of helping local employers recruit talented millennials and introducing young newcomers to the city — a sort of "golden key to the city of Milwaukee," said Angela Damiani, the president of NEWaukee, the company behind YP Week.
In 2015, the Wisconsin Economic Development Corporation reached out to NEWaukee in the hopes of collaborating "to really explore what it means to be young in the state of Wisconsin," Damiani said...
Another article:

...more

Ken Notes: Ideas like this are perfect!!!!
---
613 Williamson Street - Suite 210 Madison, WI 53703 - 608.467.1513

We are a team of commercial real estate experts devoted to ensuring commercial tenants receive conflict free, tenant-focused advice. Please Watch our video here.


...more
---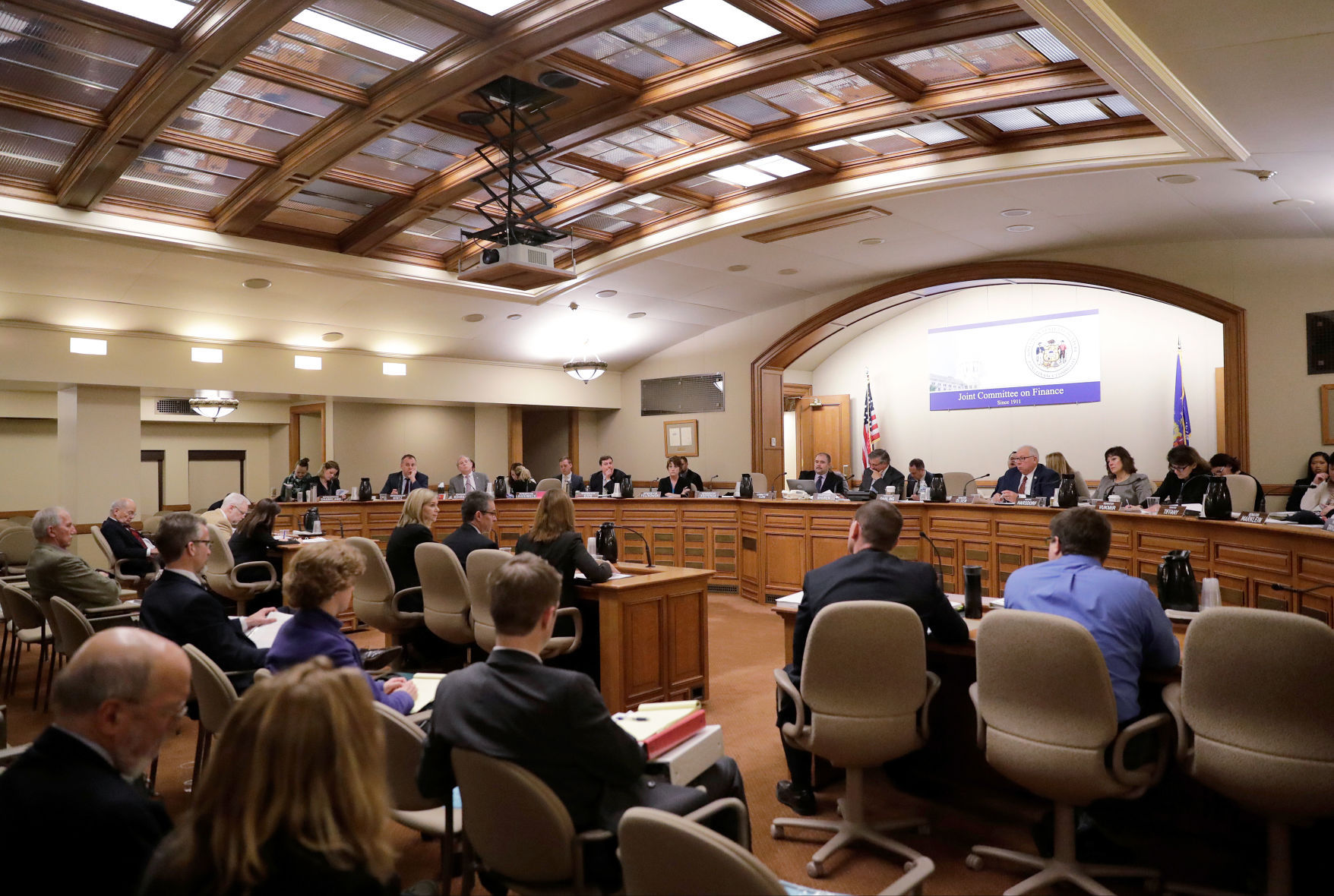 The Legislature`s Joint Finance Committee voted unanimously on Monday to approve two bills aimed at reducing homelessness in Wisconsin.
The first would create an Interagency Council on Homelessness led by the governor or his or her designee. The bill`s authors have said the chairperson would be Lt. Gov. Rebecca Kleefisch.
The council would include secretaries of the eight state agencies that receive homelessness funding and representatives from groups that deal with homelessness throughout the state....

...more

Ken Notes: The idea of am ombudsman is the best part. I am worried the position will be political rather than driven by the issues...
---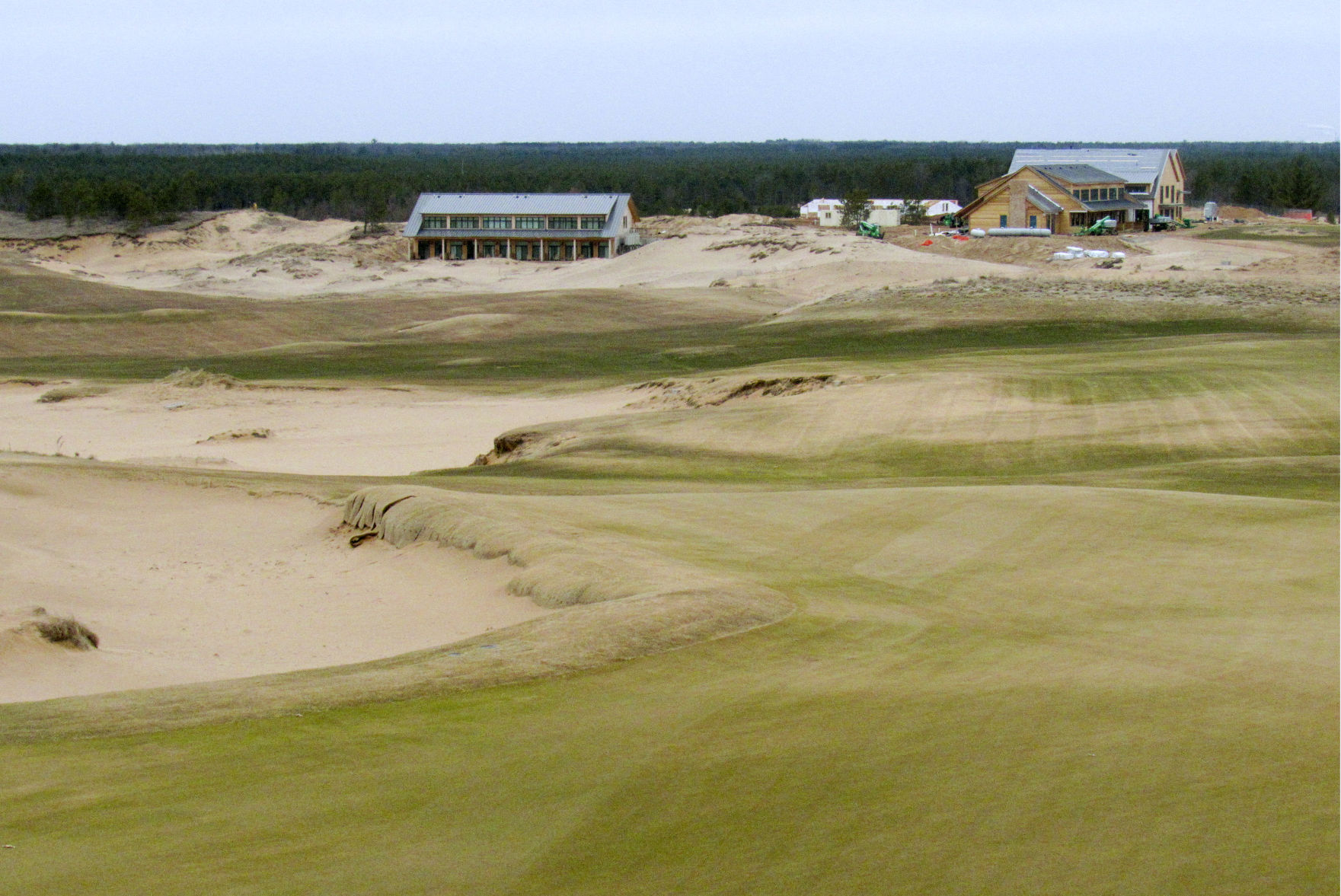 The Laurentide Ice Sheet did quite a number on Wisconsin.
As it advanced from the north, it created Glacial Lake Wisconsin, at 550,000 acres about four times the size of modern-day Lake Winnebago. As the Green Bay lobe of the glacier melted, a massive crack formed that rapidly drained the lake to the south, creating the dramatic rock formations of the Wisconsin Dells and the towering bluffs along the Lower Wisconsin River.
The old lake bed remains, along with piles of sand and a spectacular opportunity — hiding in plain sight for the past 14,000 years — that could pump hundreds of millions of dollars into the local economy...
...more

Ken Notes: I wish we had other models for lifestyle housing development. I see net zero energy communities. Theatre communities. Travel communities. Micro communities. Ag communities. Music and Arts communities.....
---
Landscape Architecture, Planning, Architecture, Engineering...
Please see our blog here for updates...
.
...more
---
It's the three-word mantra of the real estate industry – "location, location, location." But in these days of a global economy, "location" has taken on a whole new meaning.
Today's businesses are no longer limited by where Mother Nature chose to drop them on the globe. There are opportunities to grow and create jobs around the country and around the world, and companies make expansion and other siting decisions based on what those locations offer. Can we efficiently move our products to market? Can we get supplies and equipment to our facilities and job sites on time? Can our employees get to work and can our customers reach their doorstep?...
...more

Ken Notes: I agree but investment in rail and other infrastructure is being overlooked. As online retail shifts to larger items a new distribution strategy will be required and all transit will be on the table...
---
At the end of March, Wisconsin ranked 15th for the rate of growth for manufacturing jobs compared to March 2016.
"Friday`s) rankings show Wisconsin continuing to be one of the nation`s leaders in the manufacturing industry, outpacing all neighboring states and coming in at 15th in the nation for year-over-year growth rate. On top of this, Wisconsin`s 3.4 percent unemployment rate is its lowest since April 2000 as we are experiencing the highest total labor force and employment numbers in our state`s history," said Department of Workforce Development Secretary Ray Allen in a statement.
...more
---
Miron's comprehensive range of construction services are designed to meet the unique and diversified needs of our clients. Contact Us.
...more
---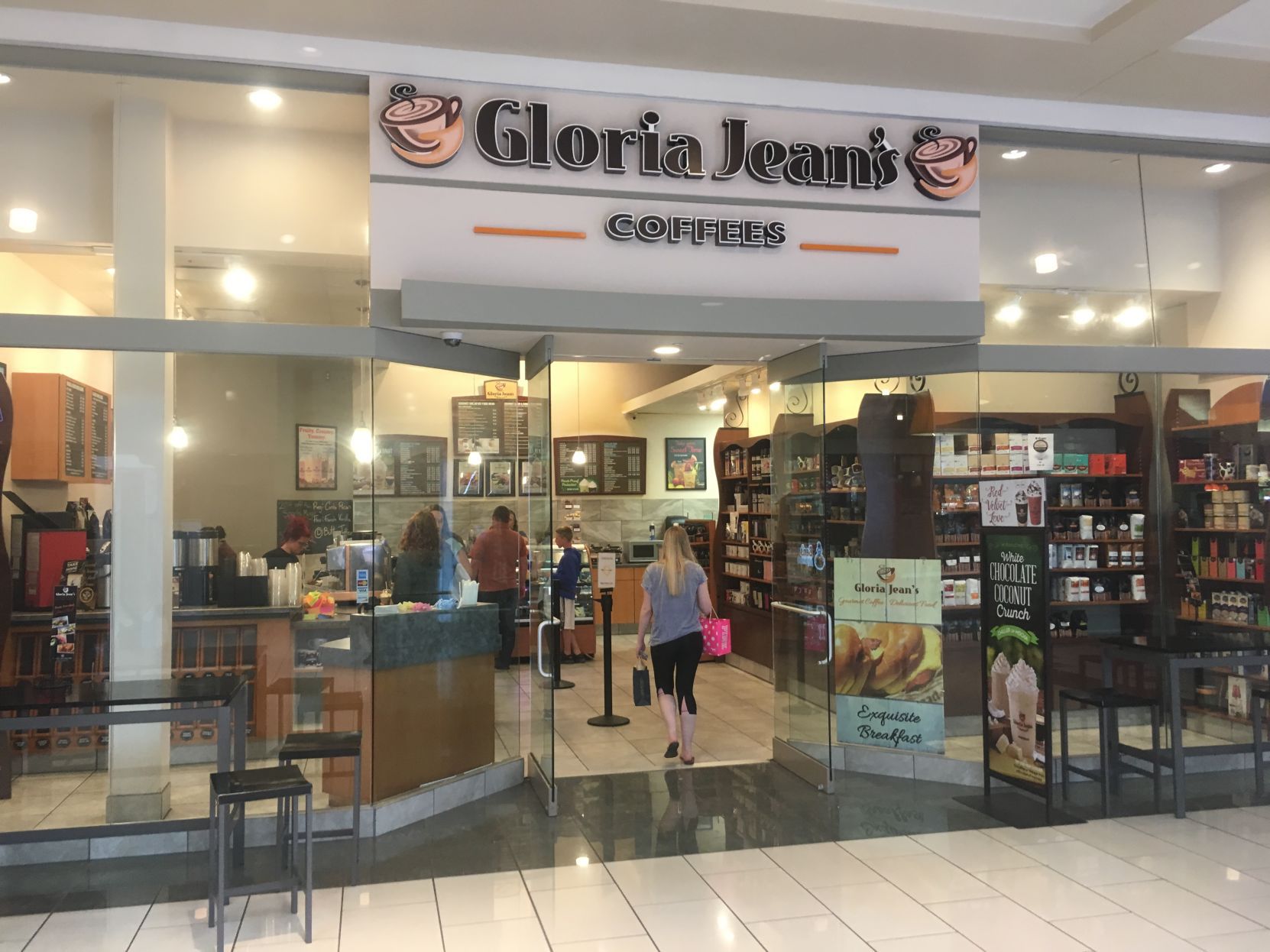 Starbucks, Colectivo and Barriques have all expanded their coffee footprints in recent years, but another coffee company with a long history is also planning to grow in Wisconsin.
Gloria Jean`s has nearly 900 locations worldwide but remarkably, only 55 of those are in the U.S. That`s why Brian Balconi, president of Retail Food Group USA, parent company of Gloria Jean's Coffees in Santa Fe Springs, California, wants to expand the coffee company`s reach through aggressive franchising opportunities, particularly in the Midwest. Demand for coffee is predicted to grow by 16 percent by 2020, Balconi said. ..

...more

Ken Notes: Madison has great coffee shops with great potential and models for expansion (Barriques comes to mind). I hope we can grow these regionally rather than diminish the market with another Starbucks like chain.
---

EBI takes the time to get to know you and your business. We'll provide you with options so that together we can make the most of your space and stay within your budget.
...more
---
The good news for Wisconsin keeps getting better. The state Department of Workforce Development's latest report showed Wisconsin's unemployment rate in March was 3.4 percent. That is down from February's rate of 3.7 percent, and it compares to the national unemployment rate of 4.5 percent. Wisconsin's unemployment rate is the lowest it's been since April 2000.
More good news came when Haribro announced it is bringing its first American factory to Wisconsin. All indications are that unemployment numbers will remain strong in the future...
...more
---
Stay up to date by reading our
MadREP Report,
a bi-monthly newsletter that features regional economic development news, events and opportunities.

Find older issues here.

...more
---
| | | | |
| --- | --- | --- | --- |
| Dane County ED | | | |
| | Got Moo-La? | | |
| | | | |
| | | ??? | |
...more
---
CHIPPEWA FALLS, Wis. (WEAU)- Acre by acre, in the state`s most known industry, Wisconsin continues to lose farm land to development.
According to the United States Department of Agriculture, Wisconsin has lost nearly one million acres of farm land in the last 10 years.
"As farmers decide to get out of the industry, that`s where we do see land diverted toward more residential, commercial, retail, and those kinds of things, do come into play," Chippewa County UW-Extension Agriculture Agent Jerry Clark said. "It's usually land that's easy to convert. Its level; it's cleared; especially if they're close to a metropolitan area or city such as Chippewa Falls or Eau Claire, those are the farms that typically start to feel the pressure."...
...more

Ken Notes: We need to explore density and development options to slow this..
---

GENERAL CONTRACTING
Residential - Commercial - Retail - Controlled Environments
FIRE / WATER / STORM DAMAGE RESTORATION
DESIGN / BUILD & REMODELING

"Located in the Madison region for over 30 years, Engineered Construction is an industry leader in commercial construction and the restoration of commercial and residential fire and water damage."
See comments from our clients here.
...more
---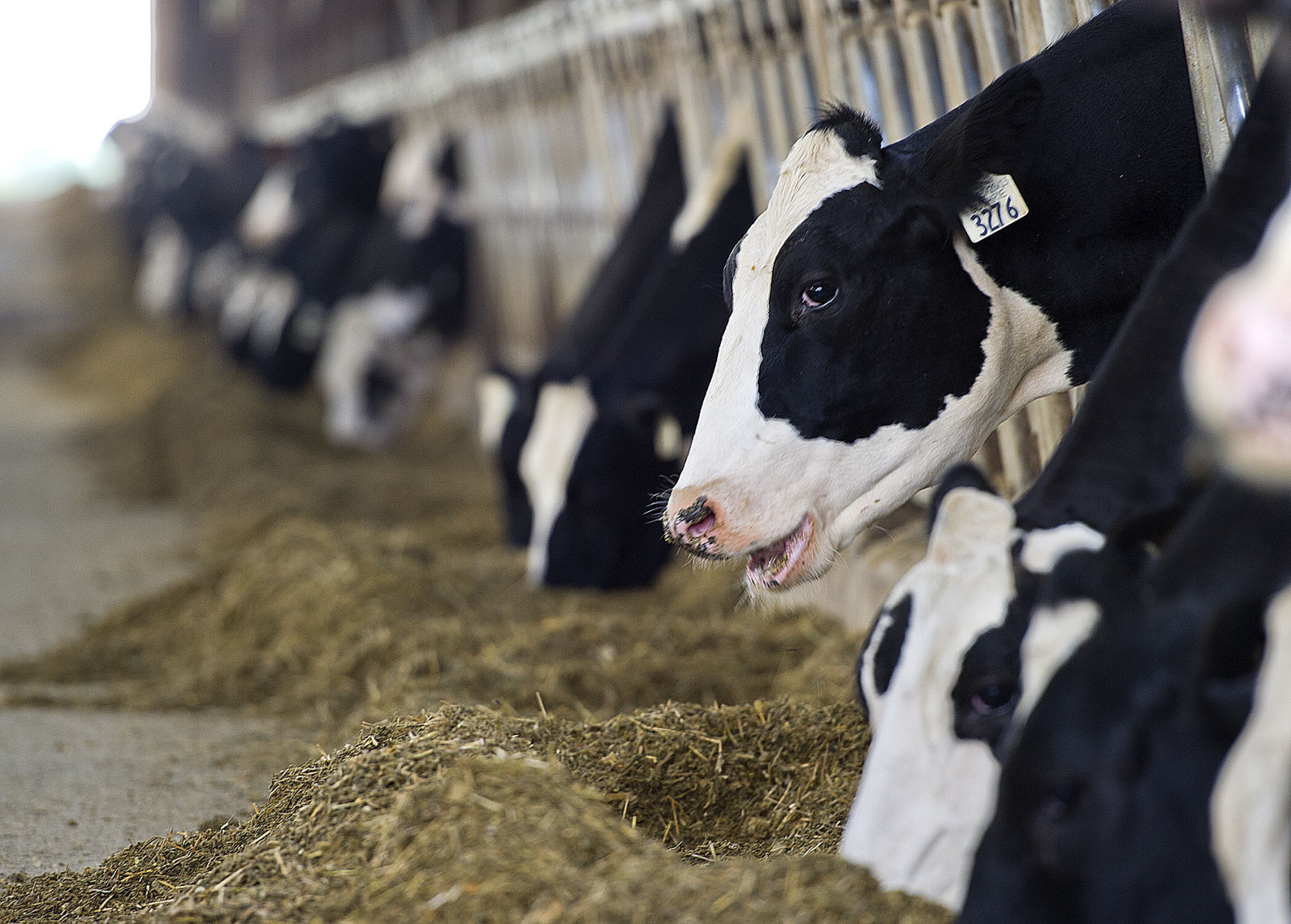 State officials are offering financial help to Wisconsin dairy farms in desperate need of customers and for processors already oversaturated with milk to absorb more.
Gov. Scott Walker, who on Tuesday also weighed in on the international trade tension at the root of the crisis, announced that the Wisconsin Housing and Economic Development Authority will temporarily loosen the rules on a revolving capital loan program for dairy farmers and milk processors.
It's not a long-term solution, state officials say, but it provides another resource for Wisconsin's dairy farms affected by Grassland Dairy Products Inc., of Greenwood, which informed 67 dairy farms earlier this month, most from Wisconsin and some from Minnesota, it no longer would accept their milk after May 1.
...more
---
The White House says President Donald Trump and Canadian Prime Minister Justin Trudeau had "a very amicable call" Tuesday evening, hours after Trump claimed Canada had "outsmarted" the U.S. for a long time but his administration is "not going to put up with it."
Trump has been railing against Canada`s decision to change its policy on pricing certain milk products, which has driven down prices.
His administration moved Monday to impose a hefty tariff on softwood lumber from Canada, accusing the Canadians of unfairly subsiding lumber prices....
...more
---
Founded in 1976 by George and Candy Gialamas, The Gialamas Company specializes in Class A Commercial Real Estate. For more than 35 years, The Gialamas Company has brought its real estate development, brokerage, leasing and building management expertise to the City of Madison and the State of Wisconsin. Our premier development, Old Sauk Trails Park, is one of the most prestigious business parks in Wisconsin; containing numerous office buildings supplemented by restaurants, hotels, financial institutions, a childcare facility and a walking/jogging trail system.
The Gialamas Company's fully integrated in-house staff and maintenance team, combined with our distinct knowledge and experience, ensures the highest level of service in all facets of the company.
...more
---
Thirty-one percent—that's the unthinkably dangerous cut to our nation's international affairs programs the Trump administration called for in its recent proposal to Congress. And while cutting funds for programs overseas may sound like it puts America first—it actually achieves the opposite. A drastic cut to our country's development and diplomacy programs threatens both our national security and our economy...
...more

Ken Notes: And we have much to offer. We need to start by working together. The money and partisanship has driven a wedge between the people and government and Wisconsin could lead the way out...
---
R.A. Smith National, Inc. is a leading consulting engineering firm, providing multi-disciplinary services to federal, state and local government and the land development industry nationwide.
---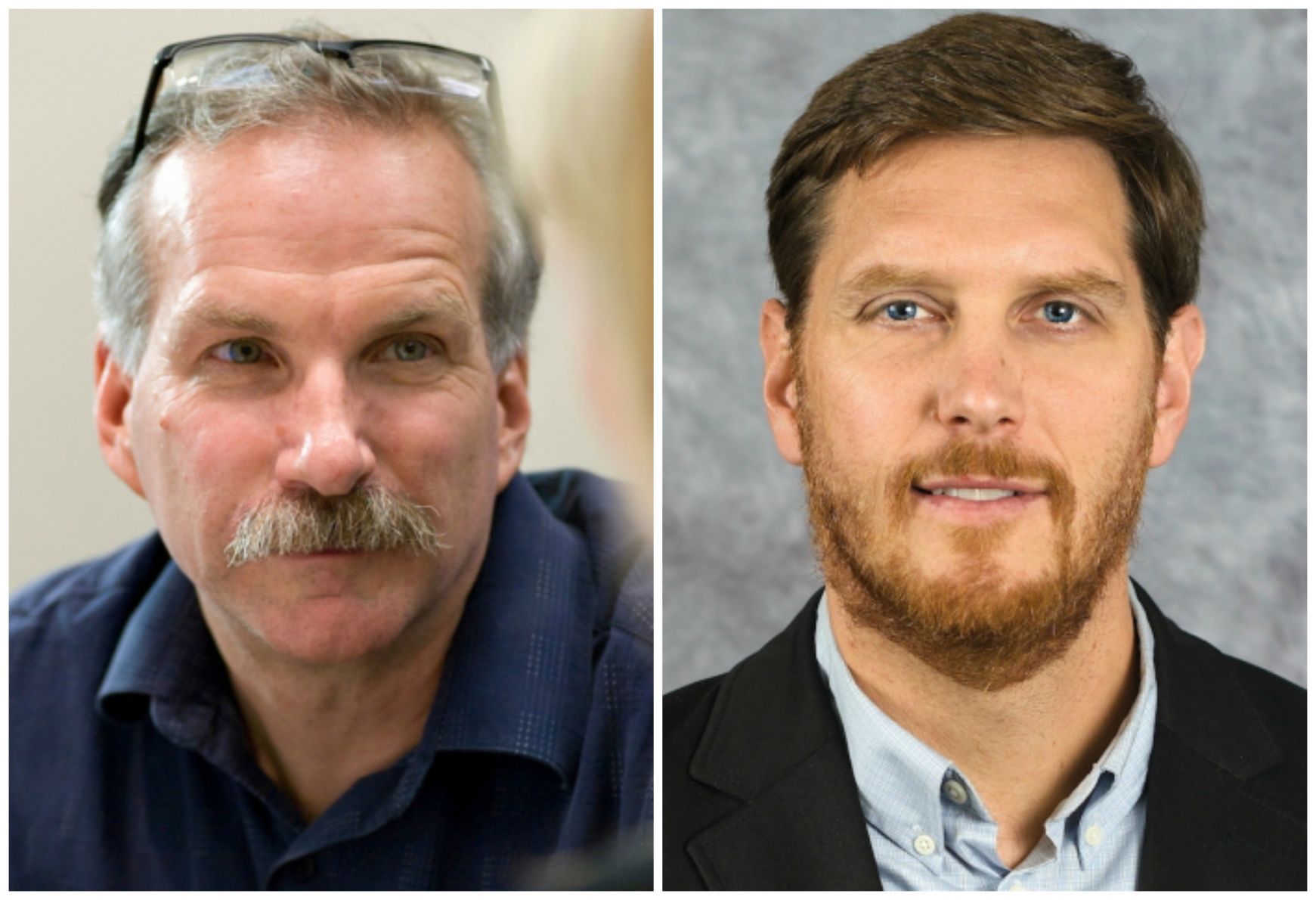 A UW-Madison professor who studies solar energy and another who examines how international companies have shaped a West African nation have been named to this year's class of Andrew Carnegie Fellows.
Greg Nemet, a professor in the La Follette School of Public Affairs and Nelson Institute for Environmental Studies, and Gregg Mitman, from the Department of History, were among 35 fellows announced by the Carnegie Corporation of New York on Wednesday....
...more
---
---
Financial technology company Fiserv Inc. is conducting an "evaluation" of its Brookfield corporate headquarters and considering locations for a new building in the metro Milwaukee area and possibly out of state.
Fiserv, which has about 850 employees in Brookfield, says it is taking a look at how its current offices fit in with its development into an international technology firm.
"We continually evaluate our global real estate portfolio, which includes 18 countries and more than 120 locations worldwide, to ensure that our workplace provides the best possible environment for our colleagues and our business," Fiserv spokeswoman Britt Zarling said in an email. "This evaluation is now extending to our corporate headquarters in Brookfield."
...more

Ken Notes: We need to ask how we can help... Or better yet create policy that does help without needing to ask. New employee tax credit?????
---
We manage your IT-- so you can focus on running your business

Know you need IT but not sure where to start? Let our technical experts designs an IT plan that works for your company. We`re your IT one stop shop.
---
Two businesses were named Door County's Industry and Entrepreneur of the Year at this year's Door County Economic Development Corporation Annual Meeting held Thursday at Sturgeon Bay's Stone Harbor Resort.
Sturgeon Bay's Pro Products, Inc. captured Industry of the Year honors while Sister Bay's Johnson Family was named the Entrepreneur of the Year
Door County Economic Development Corporation Executive Director Caleb Frostman says there are a couple common traits both award winners share.
...more
---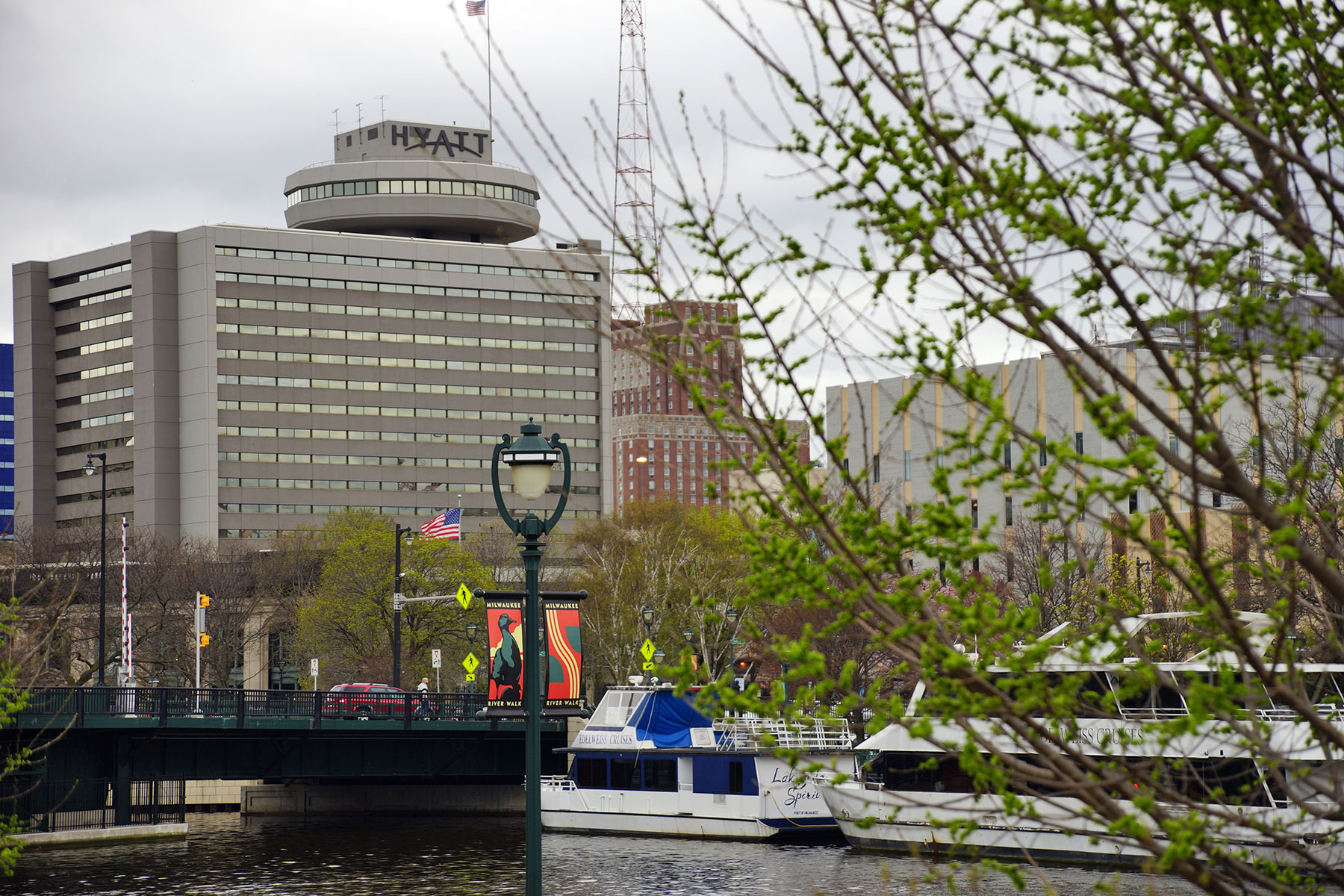 More than a thousand community leaders, professionals, advocates, and youth from across the country will gather in Milwaukee for the 18th Hmong National Development Conference (HNDC) from April 21 to 23.
Hosted by Hmong National Development, Inc. (HND) the event will take place at the Hyatt Regency Hotel in Downtown Milwaukee. Guided by this year's theme, "Power of the Past, Force of the Future," the gathering will engage attendees in critical conversations regarding key issues impacting the Hmong American community...
...more

Ken Notes: The Hmong culture is brilliant at farming very small parcels of land to yield an amazing crop of produce... How can we as a state facilitate this???
---
Milwaukee - 1/1/2020 Journal Sentinel business reporter Tom Daykin talks about commercial real estate and development, including stores, hotels, offices, condos, apartments and industrial buildings...
...more

Ken Notes: Tom Daykin is the source for ED news in MKE. This is a permanent link to articles in his blog which is updated daily...
---
DuraTech Industries Inc., which provides high-quality custom label printing services for customers worldwide, is breaking ground on a $7.5 million, 47,300-square-foot, expansion to the company's manufacturing facility in La Crosse,
Wisconsin
.
The addition is expected to be completed in January 2018 and create at least 50 jobs over the next four years "We are excited to get started on this world-class, two-story addition," said DuraTech President Peter Johnson. "It will streamline our process flow, thus saving hundreds of labor hours each year. It will also house two clean rooms for our high-speed printing presses and will have additional capacity to grow in the upcoming years."
...more
---
OSHKOSH – The Oshkosh Common Council signed off on a plan Tuesday to turn a vacant industrial site on Marion Road into apartments for college students.
Annex Student Living, an Indianapolis-based developer, plans to rework a hobbled site into a four-story apartment complex aimed at University of Wisconsin-Oshkosh students. The council unanimously approved a development plan and re-zone request for the property, which once housed Lamico Inc., a manufacturer of wooden crutches that shuttered in 2011 after 48 years in business.
...more
---
Our Current Publications:
...more
---
FINANCING & GRANTS
Brownfield Grants: Grants to local governments, businesses, non-profits and individuals for developing commercial and industrial sites that have been adversely affected by environmental contamination.
Brownfield Site Assessment Grant: Grant funds to approved projects to assist local governments with conducting initial environmental assessment and demolition activities on an eligible abandoned, idle or underutilized industrial or commercial site.
Business Opportunity Loan Fund: Financing options ranging from loans to loan guaranties for businesses making investments to expand in or relocate to Wisconsin.
Capacity Building Grants: Grants to assist local and regional economic development groups to create an advanced economic development network within Wisconsin.
Capital Catalyst: Matching grants to seed funds managed by local communities and other eligible entities to provide capital to high-growth startups and emerging growth companies.
Community Development Investment Grant: Financial support for shovel-ready projects with particular emphasis on downtown community driven efforts that deliver significant, measurable benefits in job opportunities, property values, and/or leveraged investment by local and private partners.
Global Business Development Grants: Grant funding to support the growth and expansion of exports by Wisconsin companies.
Idle Industrial Sites Redevelopment: Highly competitive program offering grants to Wisconsin communities for the implementation of redevelopment plans for large industrial sites that have been idle, abandoned or underutilized for at least five years.
Industrial Revenue Bonds: A unique type of revenue bond organized and issued by a state or local government, the proceeds of which are directed to a private, for-profit business.
Seed Accelerator: Provides grants to eligible communities and other organizations to support a pre-seed business model program that incorporates training, mentoring and financial assistance to entrepreneurs in their area. Grant funds may be used as seed capital for companies in the accelerator, as well as for costs associated with initiating the accelerator program.
Special Project Loan Fund: Loans or loan guarantees to eligible companies preparing for future growth; diversifying operations, markets or product lines to increase competitiveness; or preparing a project site for future commercial development.
Technology Development Loans: Flexible lending program designed to assist high-tech startup and emerging growth companies in financing the development and launch of innovative products and services.
TAX INCENTIVES
Business Development Tax Credit: Provides refundable income tax credits that can be earned based on jobs, capital investment, training and the location or retention of corporate headquarters.
Capital Gains Investment Incentives: Capital gains on funds invested in qualified Wisconsin businesses are completely exempt from the capital gains tax after the investment has been held for five years. Capital gains on existing investments which are sold in order to generate funds for investments in qualified Wisconsin businesses are deferred so that they are not taxed at the time they are invested in the Wisconsin businesses.
Development Opportunity Zones: Non-refundable tax credits for new and expanding businesses in the cities of Beloit, Janesville and Kenosha to assist with capital investment and the creation and retention of new, full-time jobs.
Enterprise Zone Tax Credit: Refundable tax credits for new and expanding businesses that can be earned based on job creation, job retention, training, investment and Wisconsin supply chain expenditures.
Historic Preservation Tax Credit: State income tax credit for 20% of the qualified rehabilitation expenditures for eligible buildings.
Job Creation Deduction: Companies can take an exclusion from income if they create jobs in Wisconsin of $4,000 per employee for small businesses and $2,000 per employee for larger businesses.
Manufacturing & Agriculture Credit: Available to individuals and entities for taxable years that begin on or after January 1, 2013, for manufacturing and agricultural activities in Wisconsin. The credit is a percentage of "eligible qualified production activities income." The credit is calculated by multiplying eligible qualified production activities income by one of the following percentages.
For taxable years beginning after December 31, 2012, and before January1, 2014, 1.875%
For taxable years beginning after December 31, 2013, and before January 1, 2015, 3.75%
For taxable years beginning after December 31, 2014, and before January1, 2016, 5.526%
For taxable years beginning after December 31, 2015, 7.5%
For individuals, the credit is limited to the amount of income tax paid on the income from which the credit is based. For a corporation, eligible qualified production activities income is the lesser of:
eligible qualified production activities income,
income apportioned to

Wisconsin

, or
income taxable to

Wisconsin

as determined by combined reporting law, if the corporation is a member of a

Wisconsin

combined group
Property Tax Exemptions: Machinery and equipment used in manufacturing is exempt from personal property taxes. Manufacturer and merchant inventories are exempt from personal property taxes. Certain waste treatment facilities owned by utilities, manufacturers, and commercial businesses used for the treatment of industrial waste materials are exempt from general property taxes.
Qualified New Business Venture (QNBV) Program: Helps drive investment to innovate early-stage Wisconsin companies by allowing investors to claim a 25% tax credit on the amount they invest into a QNBV-certified business.
Research and Development Tax Credit: An R&D credit is available to corporations, sole proprietorships and pass-through entities equal to 5% (10% in some cases) of the excess of qualified research expenses for the current year over a base amount.
Sales Tax Exemptions: Wisconsin sales tax does not have to be paid on the following:
Machinery and equipment used by a manufacturer in producing tangible personal property.
Tangible personal property that becomes an ingredient or component of another product in the manufacturing process.
Tangible personal property that is consumed or loses its identity in the process of manufacturing tangible personal property.
Machinery, equipment and tangible personal property used in research by companies that are engaged in manufacturing or biotechnology.
Fuel and electricity used in manufacturing.
WORKFORCE DEVELOPMENT
Apprenticeship Completion Award Program: Offers employers, adult apprentices and sponsors a 25% reimbursement (up to $1,000) for instruction costs, including tuition, books, materials and other course fees.
ExporTech: Export acceleration program to help Wisconsin companies expand their global market reach through targeted export strategy development and execution.
Industry Development: WEDC's Division of Business and Industry Development delivers customized solutions—technical and financial—to established business associations, consortia and industry cluster organizations in order to create favorable conditions for expanding existing Wisconsin industries and attracting new companies to priority industry sectors in Wisconsin. The division also supports minority business development by working with and providing resources for revolving loan funds and technical assistance to minority business development groups.
Veteran Grant Program: Offers employers a state grant of up to $10,000 over four years for hiring and retaining eligible veterans.
Wisconsin Fast Forward: Makes $15 million in grants available to employers to develop and implement innovative and collaborative customized training solutions for skilled workers.
...more

Ken Notes: I ran across this and thought I would add links as time permits. Hope it helps...
---