---
Online at
WisconsinDevelopment.com
(4 weeks of articles) - Searchable at
Search WDN
-
WDN Tool Box
, Links you can use everyday to help you and Wisconsin grow! Edited and published by
Ken Harwood @ LinkedIn.
Click Here To Subscribe or add Friends and Colleagues... Available free from our SPONSORS... Why I publish WDN... WDGreen Environmental News From a Business Perspective!

Ken Harwood
Advocating for Wisconsin
Ken [at] KenHarwood.com
608.334.2174


...more
---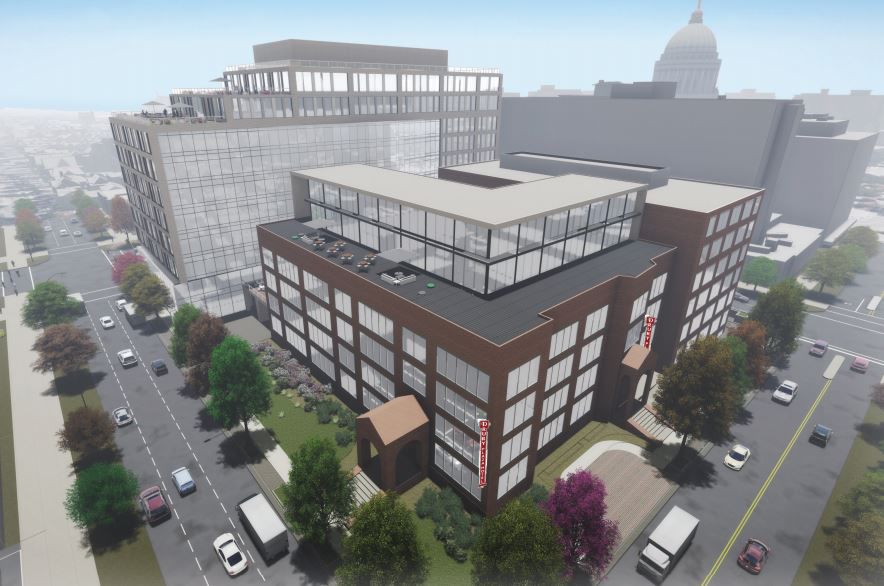 ...more

Ken Notes: Get `er done...
---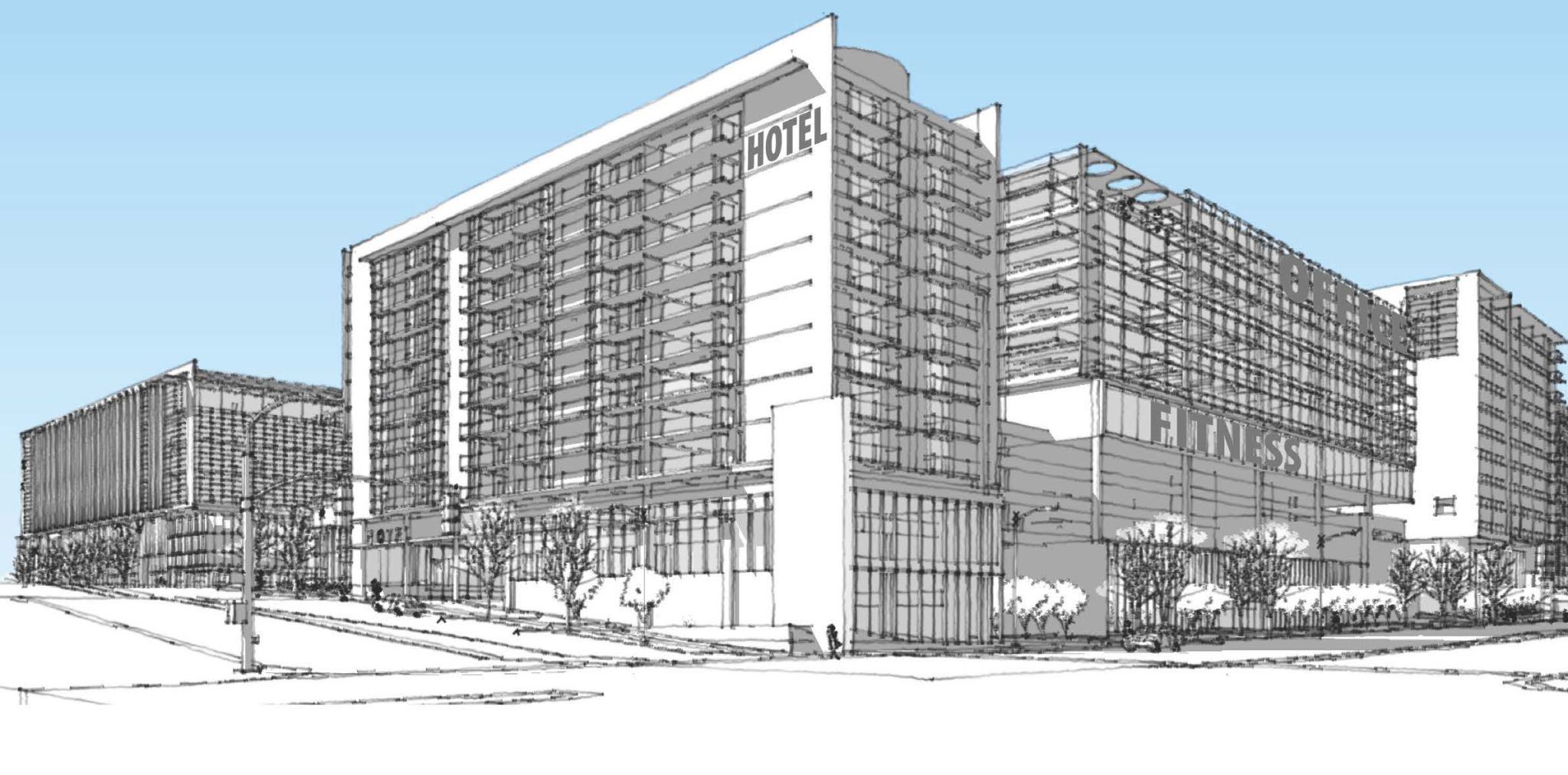 Developers are refining plans for a massive project with a hotel, housing, office and retail space next to the towering new state office building and parking garage at Hill Farms on Madison's West Side.
The ambitious private development could be among the most expensive in city history, with a combined private and public investment totaling hundreds of millions of dollars.
Smith Gilbane, which is now completing a $150 million, nine-story, 600,000-square-foot office building and $36 million parking garage for the state on the western side of the Hill Farms site, bought the remaining 13.9 acres at that location and another 4.4 acres on the city's South Side from the state for $13 million in 2015....
...more

Ken Notes: Still in the pencil rendering stage but looking nice none the less. I still love the idea of this area becoming a retirement promise land for the boomers. I may have already mentioned this, but rapid transit to downtown from the area would be nice. Imagine a rubber wheel natural gas trolley system...
---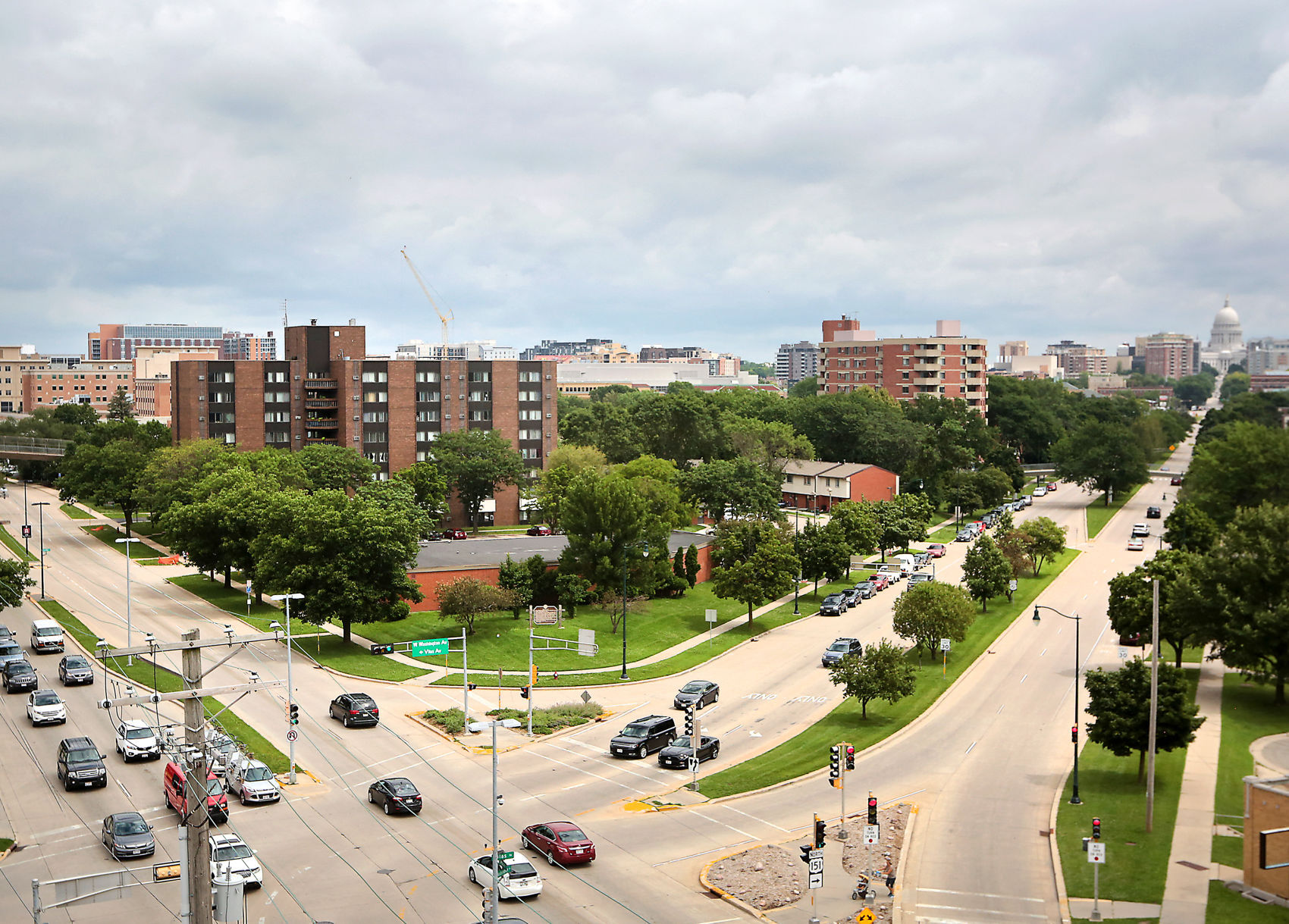 A Downtown neighborhood of low-income, elderly and disabled residents borne amid controversial "urban renewal" a half-century ago may be reshaped again, this time with residents having a say.
The city's Community Development Authority and a nonprofit are eyeing a major redevelopment of more than 400 dated and deteriorating housing units on "the Triangle," roughly 26 acres bounded by South Park and Regent streets and West Washington Avenue...
...more
---

As an affiliate of McMahon Associates, Inc., IPR provides Public/Private Partnership (P3) opportunities for a vast array of projects in small to medium-sized communities, as well as offering Municipal Administrator Services to local governments on an as-needed basis.
---
MADISON - Wisconsin has emerged as a top potential site for a major investment from Taiwanese electronics giant Foxconn, drawing multiple visits from top executives and boosting private hopes of the state winning a once-in-a-generation opportunity.
Wisconsin still faces competition from multiple states and could have to provide enormous incentives to land a plant from Foxconn Technology Group under a potentially tight timeline...
ALSO:




...more


Ken Notes: Remember listen and, How can we help? What other States have seen the plane?? Know your adversaries.



"Therefore, in your deliberations, when seeking to determine the military conditions,
let them be made the basis of a comparison"


From The Art of War By Sun Tzu

---
Southeastern Wisconsin is in the running to land a behemoth electronics manufacturing facility that could bring 10,000 jobs, a potential game-changer for the region if the deal goes through.
Taiwan-based Foxconn Technology Group, a major electronics manufacturer well known for making Apple`s iPhones, has announced plans to invest $10 billion to expand U.S. operations, and although it has not announced where or how that money will be spent, Wisconsin officials have let slip that their state is a top contender.
...more

Ken Notes: If this is the case, and I think it is, I`d be making a few phone calls.
---
---
Boutique hotel developers eyeingnew sites after property sold.
The development team seeking to build a boutique hotel at the corner of King and South Webster streets is exploring new locations now that the site it was eyeing has been sold to another buyer.
Since announcing plans for the hotel in 2015, Patrick Sweeney and Josh Berkson, the co-owners of Merchant and Lucille, had been in negotiations to buy 118 King St. — a small, triangular parking lot previously owned by Scott Lewis of CMI Management. But the property changed hands earlier this year and is now owned by Oleysa Kuzmenko, the girlfriend of Madison businessman Eric Fleming. Kuzmenko is also listed as the owner of 112-116 King St., which houses Ancora Coffee Roasters, Woof's and Opus Lounge....
...more

Ken Notes: I liked the hotel idea, I hope they find new digs. Verona could use a boutique hotel for the upscale EPIC visitors. Think Hospital Execs being wined and dined by Judy and company.
---
Proposed Annexation Goes Before Common Council
The Kohler Co.`s controversial plan to build another golf course on roughly 250 acres of land it owns along Lake Michigan faces a key vote Monday evening.
Sheboygan`s Common Council is expected to decide on Kohler`s request to have Sheboygan annex part of the Town of Wilson, where the golf course would be developed. The annexation would include a section of Kohler-Andrae State Park the company wants to use for the project.
Former park superintendent Jim Buchholz, now retired, said the firm should leave the state land as is. "They`ll be pushing in roadways through that area, building their shop and building their parking lot, all on state park land that people previously have used and enjoyed," Buchholz said....
...more

Ken Notes: Attention Kohler, if this does not go well I can get you some land for a resort complex next to University Ridge and you would have 5,000 potential guests training at EPIC every week all year long. It is a beautiful course with an annual senior event, and minutes from Madison. Sort of a no brainer...
---
SCS - At the forefront of sustainable environmental solutions for over 40 years
---
Local elected officials are concerned about the federal government's plan to cut funding from a program for homeless veterans at the Southern Wisconsin Veterans Home near Union Grove.
State Sen. Bob Wirch, D-Somers, called the decision "a mean-spirited action by the Trump administration."
The Wisconsin Department of Veterans Affairs announced Friday that cuts by the federal Department of Housing and Urban Development will close Wisconsin Veteran Housing and Recovery Programs at King in Waupaca County and Dover in Racine County by the end of this year....
...more

Ken Notes: I am a fiscal conservative and I can think of no better program than to house and care for our vets. I would love to see more micro homes and ultra affordable condo/apartment units made available. If you fought for my freedom, I owe you a safe bed and health care, not to mention my undying gratitude.
---
MANITOWOC - Redevelopment of Manitowoc`s former Mirro Plant 3 building into the Artist Lofts has been nominated for a Real Estate Redevelopment & Reuse Award.
A press release from Wisconsin Economic Development Association said the Wisconsin Redevelopment, LLC, project was nominated for the award by New North Inc...
...The five-story, 40-unit Artist Lofts at 2402 W. Franklin St. opened in July 2016 and features income-restricted apartments and a handful of market-rate units, with 25 percent of units targeted to
U.S. veterans
.
...more

Ken Notes: see...
---
613 Williamson Street - Suite 210 Madison, WI 53703 - 608.467.1513

We are a team of commercial real estate experts devoted to ensuring commercial tenants receive conflict free, tenant-focused advice. Please Watch our video here.


...more
---
BELOIT - Hendricks Commercial Properties has been nominated for a Real Estate Redevelopment & Reuse award for transforming the former Beloit Corporation campus into the Ironworks Campus.
The Rock County Economic Development Agency nominated Hendricks Commercial Properties for the award, which is part of the Community and Economic Development Awards program created by the Wisconsin Economic Development Association....
...more

Ken Notes: Ironworks Campus is one of my favorite developments in the state, followed by Third Ward, and sans transit East Washington. Are there others that I should be writing about???
---
Also allows employers to search for candidates
The state Department of Workforce Development is seeking to boost the number of college students with internships at Wisconsin companies with a new website that's similar to its Jobs Center of Wisconsin.
The website, www.internshipwisconsin.com, and its flagship tool, WisConnect, seeks to match employers with potential interns.
College students with an active .edu email address can create an account, upload their resume and search for opportunities by geography, major and other categories....
...more
---
Landscape Architecture, Planning, Architecture, Engineering...
Please see our blog here for updates...
.
...more
---
A long-vacant east side convenience store will be replaced by a chain restaurant that bakes and delivers calzones, under a new proposal.
D.P. Dough Franchising LLC, whose business model focuses on baking and delivering calzones near college campuses, plans to open its first Wisconsin location at 1515 E. North Ave., according to a proposal reviewed Wednesday by the East Side Architectural Review Board.
That 2,500-square-foot building is a former Open Pantry store that closed six years ago.
...more

Ken Notes: We need legislation that creates adaptive reuse of vacated retail. I go nuts when I see a dark Walgreens just down the way from a brand new one...
---
For 50 years, rivals fought over its size, location and whether it should be built at all.
When the new St. Croix bridge begins carrying thousands of cars and trucks over the shimmering river next month, the largest road and bridge project in Minnesota history will represent as much a triumph over politics as a feat of engineering.
The $646 million bridge, with a design so rare it's only the second of its type in the United States, required a congressional exemption to span the federally protected river, prized for its natural beauty....
...more

Ken Notes: This may be among the most beautiful structures in Wisconsin. WATCH THE VIDEO...
---
Miron's comprehensive range of construction services are designed to meet the unique and diversified needs of our clients. Contact Us.
...more
---
CHIPPEWA FALLS, Wis. (WEAU) -- The Wisconsin Economic Development Corporation (WEDC) announced Wednesday it is providing Mills Fleet Farm with a $1.5 million loan to support the company's expansion in Chippewa Falls.
"This project will provide an economic boost to Chippewa County, the region and the entire state," said Barb LaMue, vice president of business and community development for WEDC...
...more

Ken Notes: The Mills brothers are great businessmen...
---
CLAYTON - An unnamed regional health care provider, widely believed to be ThedaCare, is looking at land for a future development off State 76 and U.S. 10, USA TODAY NETWORK-Wisconsin has learned.
ThedaCare officials have been exploring the possibility of building a regional medical center in the Fox Cities for the past year-and-a-half and have said five potential sites are in play, but those sites have mostly been kept under wraps.
While ThedaCare officials would neither confirm or deny their interest in the location, officials with both Aurora Health Care and Ascension Wisconsin — two other major players in the health care field — indicated they weren`t pursuing the site...
...more

Ken Notes: If TC moves I wonder what will happen to their newer office developments on the original site.
---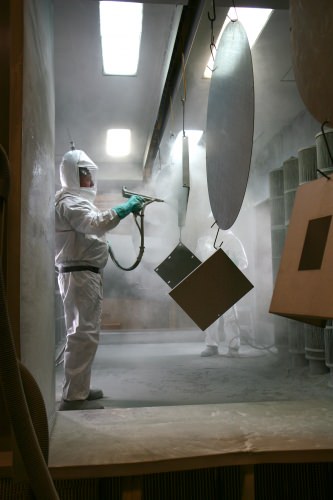 Pallets stacked with various gauges of sheet metal stand at one end of a long, low and surprisingly quiet factory in Schofield, in Central Wisconsin. At the other end, building ventilation equipment is being crated for shipment around the United States. In between, a tightly choreographed manufacturing system ensures high quality, low cost and rapid delivery.
Despite Greenheck's size and growth – 2,700 workers in Wisconsin and 3,400 worldwide — Greenheck is hardly a household name. "People are surprised: 'Why have I never heard of this place?'" says general manager of architectural products Scott Graf, who got his first UW–Madison engineering degree in 1988. "We sell into commercial markets, and for many business units, we have 40 percent to 50 percent of the market. But unless you are in the construction industry, you would not know us. If you are in construction, you know Greenheck."...
...more

Ken Notes: I was surprised...
---

EBI takes the time to get to know you and your business. We'll provide you with options so that together we can make the most of your space and stay within your budget.
...more
---
MADISON - The Bay-Lake Regional Planning Commission, which includes Kewaunee County as well as Door County, was awarded two grants totaling more than $45,000 for projects to protect and utilize coastal resources.
The commission was awarded a $25,161 grant for a coastal recreation study of Kewaunee, Sheboygan and Manitowoc counties and a $20,000 grant toward providing technical assistance to local governments in the Bay-Lake region.
The grants came from the Wisconsin Coastal Management Program, which distributed $2.4 million statewide for 34 grants that will be used by local and state governments, regional planning commissions, universities and nonprofit organizations to assist with projects, according to a news release from the Wisconsin Department of Administration...
...more

Ken Notes: Our coasts could and should be an economic mecca for Wisconsin. Think about it Milwaukee to Manitowoc, The Door Peninsula, Green Bay to Marinette, up to Ashland over to Superior, down to the St Croix, Mississippi and Wisconsin, catch the lakes in Madison and Geneva, not to mention all the lakes, rivers and streams in between. We could exponentially increase our tourism revenue by improving opening these shores to the public... P.S. 100K is nice but I will always wonder what we could have done with the half billion we spent dredging the Fox.
---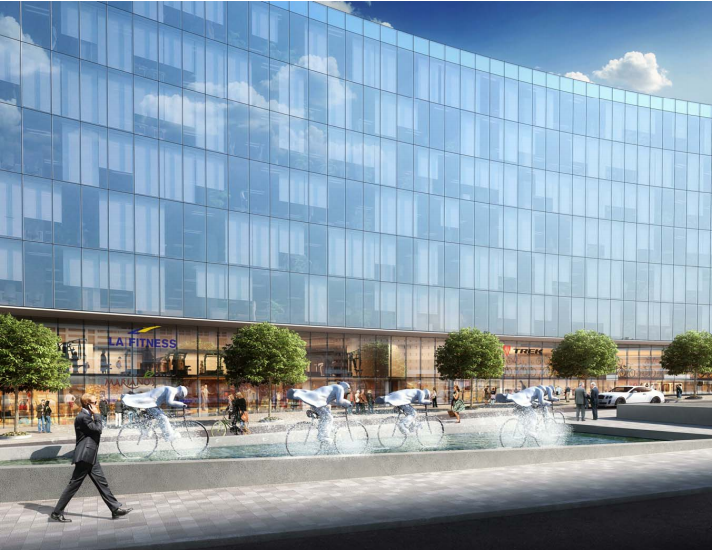 A key city panel has signed off on the final design of the $170 million Judge Doyle Square project in Downtown Madison.
That's great news for the future of our city. The large and stylish development will help energize the city's core, provide more housing Downtown, replace a crumbling parking garage with an underground ramp, create a second hotel catering to Monona Terrace conventions, and bring in lots of tax revenue for city services.
The city's Urban Design Commission can be fussy. But it
wisely approved
Beitler Real Estate Services' plans Wednesday...
...more

Ken Notes: I know it is never on the minds of the public servents, but holding costs and delay are deadly to the developer.
---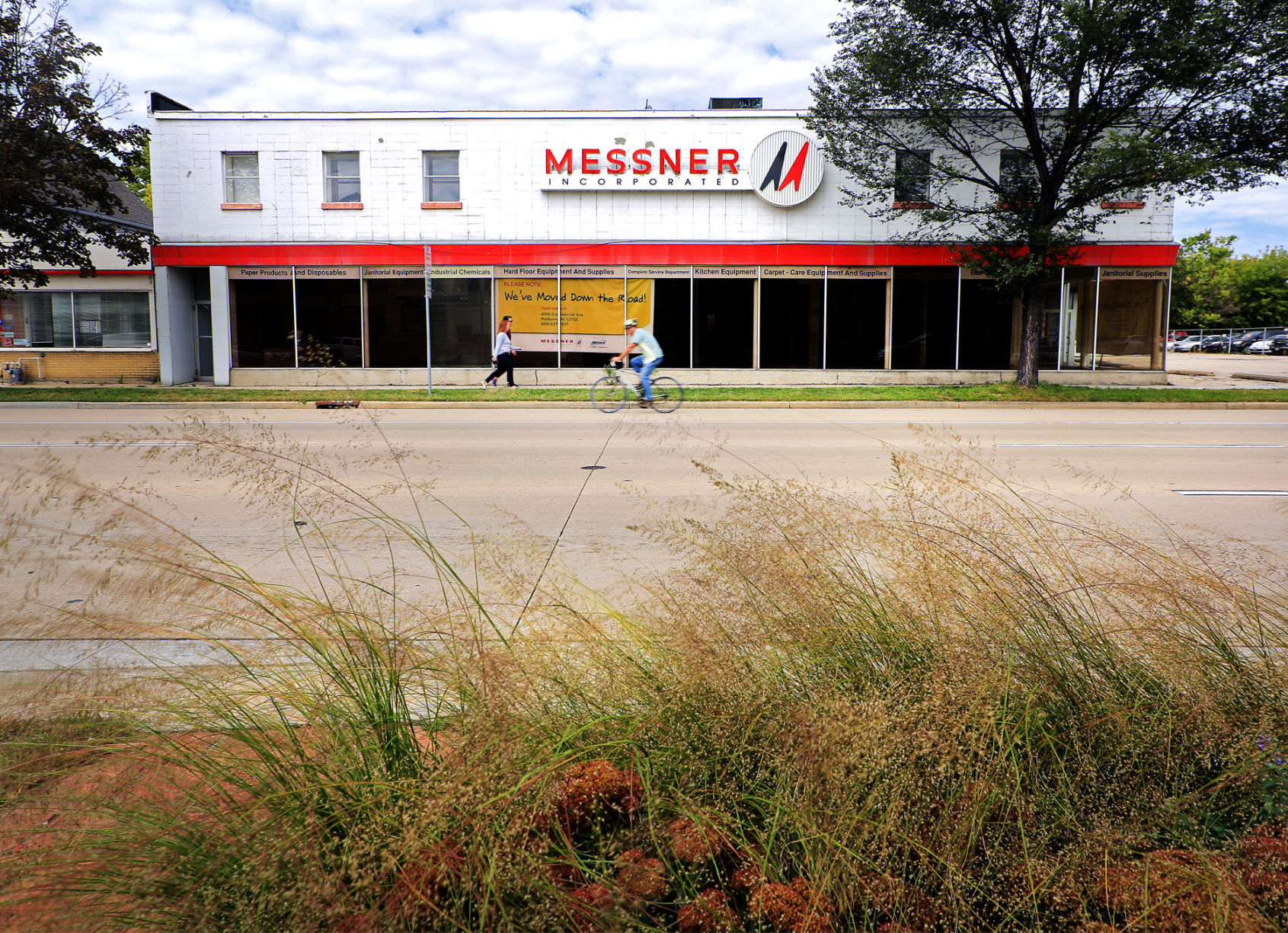 "I think the county investing in affordable housing is good and I think the homeless resource center (that will open this fall at 615 E. Washington Ave.) would also be good,..

..."Affordable housing would be a nice change of pace, I think....
..."I would live in the area if there were more affordable housing...
..."I'm all for affordable housing considering how many high-rises are going up that aren't affordable...
...more

Ken Notes: First the people responding are referring to lower market rate options not affordable housing. Second the site is more valuable as a bargaining chip that as an affordable development site. Trade for affordable / lower market rate units in another location. Win Win and far more bang for your buck...
---
Stay up to date by reading our
MadREP Report,
a bi-monthly newsletter that features regional economic development news, events and opportunities.

Find older issues here.

...more
---
| | | | |
| --- | --- | --- | --- |
| Dane County ED | | | |
| | Got Moo-La? | | |
| | | | |
| | | ??? | |
...more
---
Milwaukee-area soda company Black Bear Bottling Group LLC will close permanently, the Wisconsin Department of Workforce Development announced Wednesday.
The company at 2025 S. Branch Blvd. in Oak Creek will cease operations on Sept. 15, affecting about 76 workers, according to the department.
The department and the Employ Milwaukee Rapid Response team will offer services to the workers, according to a news release from the DWD...
...more

Ken Notes: I see potential for a great startup...
---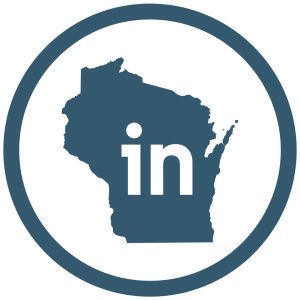 FRANKLIN — Baptista's Bakery LLC, a subsidiary of Snyder's-Lance Inc., is expanding its snack-food manufacturing operations in Franklin, the Wisconsin Economic Development Corporation announced Tuesday.
The company expects to create 125 jobs and invest $7.8 million in building renovations, machinery and equipment as part of the expansion currently underway at the Franklin Business Park on West Ryan Road....
...more
---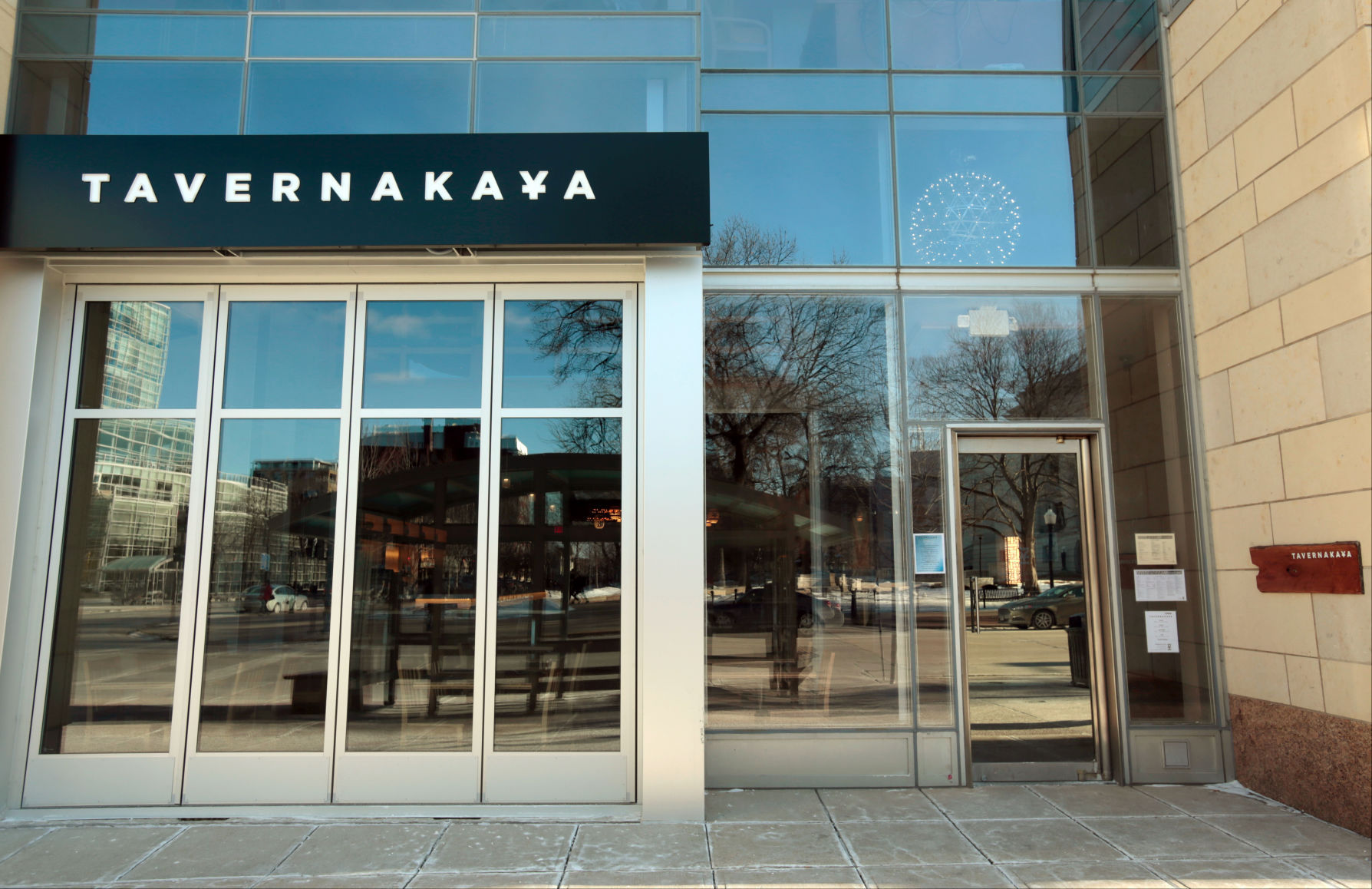 Tavernakaya, the pan-Asian restaurant that opened last summer on the Capitol Square, may look a little different by the end of September.

Business partners Mike Ding and Kai Kuo are buying out Food Fight Restaurant Group next week and becoming a fully independent restaurant....
...more

Ken Notes: Hmmmmm..., I`d want food fight in my corner but hey we will see....
---

GENERAL CONTRACTING
Residential - Commercial - Retail - Controlled Environments
FIRE / WATER / STORM DAMAGE RESTORATION
DESIGN / BUILD & REMODELING

"Located in the Madison region for over 30 years, Engineered Construction is an industry leader in commercial construction and the restoration of commercial and residential fire and water damage."
See comments from our clients here.
...more
---
ROTHSCHILD - Gander Mountain is changing hands, but what that means for the popular sporting goods store`s nine Wisconsin locations is uncertain.
On June 27, the company, which in May declared bankruptcy, sent notice to the Wisconsin Department of Workforce Development that nine Gander Mountain stores in the state would close as of Aug. 30 or shortly after that date. The stores are in Rothschild, Baraboo, Franklin, Green Bay, Janesville, Kenosha, La Crosse, Madison and Waukesha....
...more

Ken Notes: They have some nice brick and mortar I wonder in Amazon needs a sporting outlet/Distribution network.
---
MADISON, Wis. (AP) — Two Republican legislators introduced bills Thursday that would make it easier for people to sell and develop their land and for sand mine companies to win local permits....
...more

Ken Notes: This is not about the property owner, it is about negating local planning and permitting.
---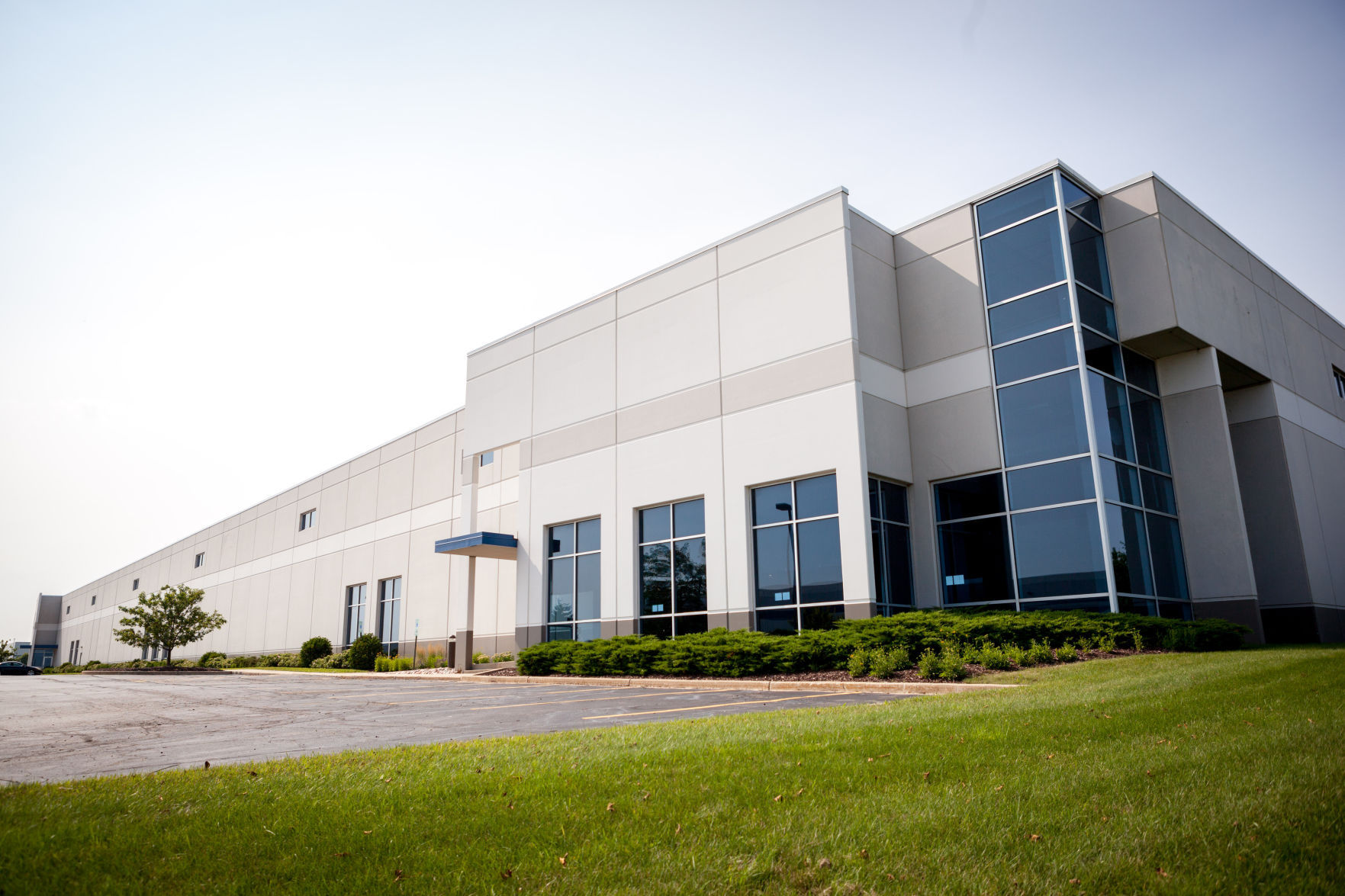 YORKVILLE — Merz North America will plant deeper roots in Racine County with a $3 million consolidation and expansion that will retain 165 good-paying jobs and create up to 20 more.
Merz North America, headquartered in Raleigh, N.C., operates four sites in Racine County for manufacturing and distributing aesthetics products used by dermatologists, plastic surgeons and neurologists.
Merz plans to consolidate its three leased facilities into one expanded location at 13900 Grandview Parkway. The new site will be home to the company's particle manufacturing, packaging, professional services and distribution operations...
...more
---
"Founded in 1976 by George and Candy Gialamas, The Gialamas Company specializes in Class A Commercial Real Estate. For 40 years, The Gialamas Company has brought its real estate development, brokerage, leasing and building management expertise to the City of Madison and the State of Wisconsin.
Our premier development, Old Sauk Trails Park, is one of the most prestigious business parks in Wisconsin; containing numerous office buildings supplemented by restaurants, hotels, financial institutions, a childcare facility and a walking/jogging trail system.
The Gialamas Company's fully integrated in-house staff and maintenance team, combined with our distinct knowledge and experience, ensures the highest level of service in all facets of the company. We offer an unmatched commitment to our clients. It's a relationship that begins with our first contact and continues beyond the life of the lease. Experience the Gialamas standard of service today."
...more
---
R.A. Smith National, Inc. is a leading consulting engineering firm, providing multi-disciplinary services to federal, state and local government and the land development industry nationwide.
---
JOHNSTOWN — A national apartment developer based in Wisconsin has purchased about 13 acres of land at 2534, a mixed-use development in Johnstown, where it plans to build a 212-unit apartment complex.
Continental Properties in Menomonee Falls, Wis., paid $3.53 million to Gerrard Development Corp. for the property near the southeast corner of Interstate 25 and U.S. Highway 34, according to public records...
...more
---
A husband and wife duo restore historic apartment units
It's hard to ignore the influx of high rise and luxury apartments downtown. Older properties are being torn down to make way for higher-density housing. Keith and Lori Wessel of Wessel Properties strive to do things differently by restoring historic homes to their original look.
They started with one house in 1978. Keith, a local attorney, and Lori have now expanded Wessel Properties to five homes, totaling 13 apartment units. Their properties are located on the near east side on the isthmus and in downtown Madison.
...more
---
A new initiative aimed at helping Door County employers meet the current and future demand for qualified workers is getting a boost from the Wisconsin Economic Development Corporation (WEDC).
WEDC has awarded the Door County Economic Development Corporation (DCEDC) a $50,000 matching grant for its Grow Door County initiative, a four-year plan focused on attracting and retaining employees...
...more
---
MADISON - Door County communities and organizations were awarded state grants totaling more than $140,000 for projects that protect and improve resources along Lake Michigan and Green Bay.
The Bay-Lake Regional Planning Commission, which includes Door and Kewaunee counties, also was awarded two grants. The commission was awarded a $25,161 grant for a coastal recreation study of Kewaunee, Sheboygan and Manitowoc counties and a $20,000 grant towards providing technical assistance to local governments in the Bay-Lake region.

...more
---
---
CADOTT, Wis. (WEAU) -- James Tinjum, Ph.D., associate professor at the University of Wisconsin-Madison`s Department of Engineering Professional Development (EPD), will travel across four Midwestern states by bicycle in July to visit wind turbines and bring attention to wind energy.
Tinjum will "bike the wind" in a 1,250-mile long journey entirely by bike that will take him past more than 50 wind energy sites in an educational journey that combines his passions for bicycling, sustainability and energy.
His route will pass energy sites in Wisconsin, Minnesota, South Dakota and Iowa. With a plan to bike 75 miles or six hours each day, Tinjum`s journey will last three weeks. He will be joined parts of the way by his colleagues in the wind energy business....
...more
---
We manage your IT-- so you can focus on running your business

Know you need IT but not sure where to start? Let our technical experts designs an IT plan that works for your company. We`re your IT one stop shop.
---
Milwaukee - 1/1/2020 Journal Sentinel business reporter Tom Daykin talks about commercial real estate and development, including stores, hotels, offices, condos, apartments and industrial buildings...
...more

Ken Notes: Tom Daykin is the source for ED news in MKE. This is a permanent link to articles in his blog which is updated daily...
---
By now, construction should be well underway on a development that would create 64 apartments on Milwaukee`s north side.
But that $13.7 million project is facing a funding gap tied to last November`s surprising election results.
Around half of its financing is coming from federal tax credits given to developers of affordable apartments.
Investors throughout the country are paying less for those tax credits because they believe President Donald Trump and the Republican-controlled Congress will likely cut corporate income tax rates. Such tax rate cuts would make the tax credits, which are used over a 10-year period, less valuable to banks and other firms that buy them from developers....
...more
---
Our Current Publications:
...more
---
FINANCING & GRANTS
Brownfield Grants: Grants to local governments, businesses, non-profits and individuals for developing commercial and industrial sites that have been adversely affected by environmental contamination.
Brownfield Site Assessment Grant: Grant funds to approved projects to assist local governments with conducting initial environmental assessment and demolition activities on an eligible abandoned, idle or underutilized industrial or commercial site.
Business Opportunity Loan Fund: Financing options ranging from loans to loan guaranties for businesses making investments to expand in or relocate to Wisconsin.
Capacity Building Grants: Grants to assist local and regional economic development groups to create an advanced economic development network within Wisconsin.
Capital Catalyst: Matching grants to seed funds managed by local communities and other eligible entities to provide capital to high-growth startups and emerging growth companies.
Community Development Investment Grant: Financial support for shovel-ready projects with particular emphasis on downtown community driven efforts that deliver significant, measurable benefits in job opportunities, property values, and/or leveraged investment by local and private partners.
Global Business Development Grants: Grant funding to support the growth and expansion of exports by Wisconsin companies.
Idle Industrial Sites Redevelopment: Highly competitive program offering grants to Wisconsin communities for the implementation of redevelopment plans for large industrial sites that have been idle, abandoned or underutilized for at least five years.
Industrial Revenue Bonds: A unique type of revenue bond organized and issued by a state or local government, the proceeds of which are directed to a private, for-profit business.
Seed Accelerator: Provides grants to eligible communities and other organizations to support a pre-seed business model program that incorporates training, mentoring and financial assistance to entrepreneurs in their area. Grant funds may be used as seed capital for companies in the accelerator, as well as for costs associated with initiating the accelerator program.
Special Project Loan Fund: Loans or loan guarantees to eligible companies preparing for future growth; diversifying operations, markets or product lines to increase competitiveness; or preparing a project site for future commercial development.
Technology Development Loans: Flexible lending program designed to assist high-tech startup and emerging growth companies in financing the development and launch of innovative products and services.
TAX INCENTIVES
Business Development Tax Credit: Provides refundable income tax credits that can be earned based on jobs, capital investment, training and the location or retention of corporate headquarters.
Capital Gains Investment Incentives: Capital gains on funds invested in qualified Wisconsin businesses are completely exempt from the capital gains tax after the investment has been held for five years. Capital gains on existing investments which are sold in order to generate funds for investments in qualified Wisconsin businesses are deferred so that they are not taxed at the time they are invested in the Wisconsin businesses.
Development Opportunity Zones: Non-refundable tax credits for new and expanding businesses in the cities of Beloit, Janesville and Kenosha to assist with capital investment and the creation and retention of new, full-time jobs.
Enterprise Zone Tax Credit: Refundable tax credits for new and expanding businesses that can be earned based on job creation, job retention, training, investment and Wisconsin supply chain expenditures.
Historic Preservation Tax Credit: State income tax credit for 20% of the qualified rehabilitation expenditures for eligible buildings.
Job Creation Deduction: Companies can take an exclusion from income if they create jobs in Wisconsin of $4,000 per employee for small businesses and $2,000 per employee for larger businesses.
Manufacturing & Agriculture Credit: Available to individuals and entities for taxable years that begin on or after January 1, 2013, for manufacturing and agricultural activities in Wisconsin. The credit is a percentage of "eligible qualified production activities income." The credit is calculated by multiplying eligible qualified production activities income by one of the following percentages.
For taxable years beginning after December 31, 2012, and before January1, 2014, 1.875%
For taxable years beginning after December 31, 2013, and before January 1, 2015, 3.75%
For taxable years beginning after December 31, 2014, and before January1, 2016, 5.526%
For taxable years beginning after December 31, 2015, 7.5%
For individuals, the credit is limited to the amount of income tax paid on the income from which the credit is based. For a corporation, eligible qualified production activities income is the lesser of:
eligible qualified production activities income,
income apportioned to

Wisconsin

, or
income taxable to

Wisconsin

as determined by combined reporting law, if the corporation is a member of a

Wisconsin

combined group
Property Tax Exemptions: Machinery and equipment used in manufacturing is exempt from personal property taxes. Manufacturer and merchant inventories are exempt from personal property taxes. Certain waste treatment facilities owned by utilities, manufacturers, and commercial businesses used for the treatment of industrial waste materials are exempt from general property taxes.
Qualified New Business Venture (QNBV) Program: Helps drive investment to innovate early-stage Wisconsin companies by allowing investors to claim a 25% tax credit on the amount they invest into a QNBV-certified business.
Research and Development Tax Credit: An R&D credit is available to corporations, sole proprietorships and pass-through entities equal to 5% (10% in some cases) of the excess of qualified research expenses for the current year over a base amount.
Sales Tax Exemptions: Wisconsin sales tax does not have to be paid on the following:
Machinery and equipment used by a manufacturer in producing tangible personal property.
Tangible personal property that becomes an ingredient or component of another product in the manufacturing process.
Tangible personal property that is consumed or loses its identity in the process of manufacturing tangible personal property.
Machinery, equipment and tangible personal property used in research by companies that are engaged in manufacturing or biotechnology.
Fuel and electricity used in manufacturing.
WORKFORCE DEVELOPMENT
Apprenticeship Completion Award Program: Offers employers, adult apprentices and sponsors a 25% reimbursement (up to $1,000) for instruction costs, including tuition, books, materials and other course fees.
ExporTech: Export acceleration program to help Wisconsin companies expand their global market reach through targeted export strategy development and execution.
Industry Development: WEDC's Division of Business and Industry Development delivers customized solutions—technical and financial—to established business associations, consortia and industry cluster organizations in order to create favorable conditions for expanding existing Wisconsin industries and attracting new companies to priority industry sectors in Wisconsin. The division also supports minority business development by working with and providing resources for revolving loan funds and technical assistance to minority business development groups.
Veteran Grant Program: Offers employers a state grant of up to $10,000 over four years for hiring and retaining eligible veterans.
Wisconsin Fast Forward: Makes $15 million in grants available to employers to develop and implement innovative and collaborative customized training solutions for skilled workers.
...more

Ken Notes: I ran across this and thought I would add links as time permits. Hope it helps...
---
---
Notes from Ken Harwood Editor WDNews and WisconsinDevelopment.com.
For several years I have suggested that WEDC create a database that lists all their loans, grants and other incentives and the current status of these investments. Now they do. Created for a
report
they recently issued, the
data base
is available online or as a
spreadsheet
.
If you are a business or ED professional, study the list an a resource of what type of assistance may be available. Make sure you have your local ED professional and representatives from WEDC as well as other agencies that may have available funds in the loop as you plan your expansion.
I will continue to advocate for a new jobs based tax credit to level the playing field and streamline the process, but do applaud the efforts of WEDC. I hope local media reports on this data base as well as the report and available options for new and growing businesses...
The Report is here...
All info is here...
http://inwisconsin.com/inside-wedc/core-strategies/operational-and-fiscal-excellence#programoutcomes
...more

Ken Notes: I will keep this article as a permanent link in WDN.