---
Online at
WisconsinDevelopment.com
(4 weeks of articles) - Searchable at
Search WDN
-
WDN Tool Box
, Links you can use everyday to help you and Wisconsin grow! Edited and published by
Ken Harwood @ LinkedIn.
Click Here To Subscribe or add Friends and Colleagues... Available free from our SPONSORS... Why I publish WDN... WDGreen Environmental News From a Business Perspective!

Ken Harwood
Advocating for Wisconsin
Ken [at] KenHarwood.com
608.334.2174
...more

Ken Notes: "Ken Notes" may be reprinted in context without permission. Attribution should be Ken Harwood, Editor Wisconsin Development News or Ken Harwood Advocate for Wisconsin.
---
The bill offers $3 billion in subsidies and $150 million in exemptions for construction costs
Foxconn promised a $10 billion investment and thousands of jobs
Michigan passed the "Good Jobs" package to lure the company
Wisconsin Gov. Scott Walker signed a $3 billion incentive package Monday for Taiwan-based Foxconn Technology Group to build a flat-screen plant in southeastern Wisconsin, a deal he said would provide thousands of jobs for generations.
The Republican governor signed the bill during a ceremony at Gateway Technical College in Racine County, where the plant likely will be located.
"This is about far into the future," Walker said. "This is about ensuring our children and our children`s children will have those kind, of really, generational-type opportunities. This is one of those things that`s transformational."
Eventually, Foxconn is planning to name multiple investments in multiple locations, likely in two or more states, officials told Crain`s. One of them could be Michigan....
...more
---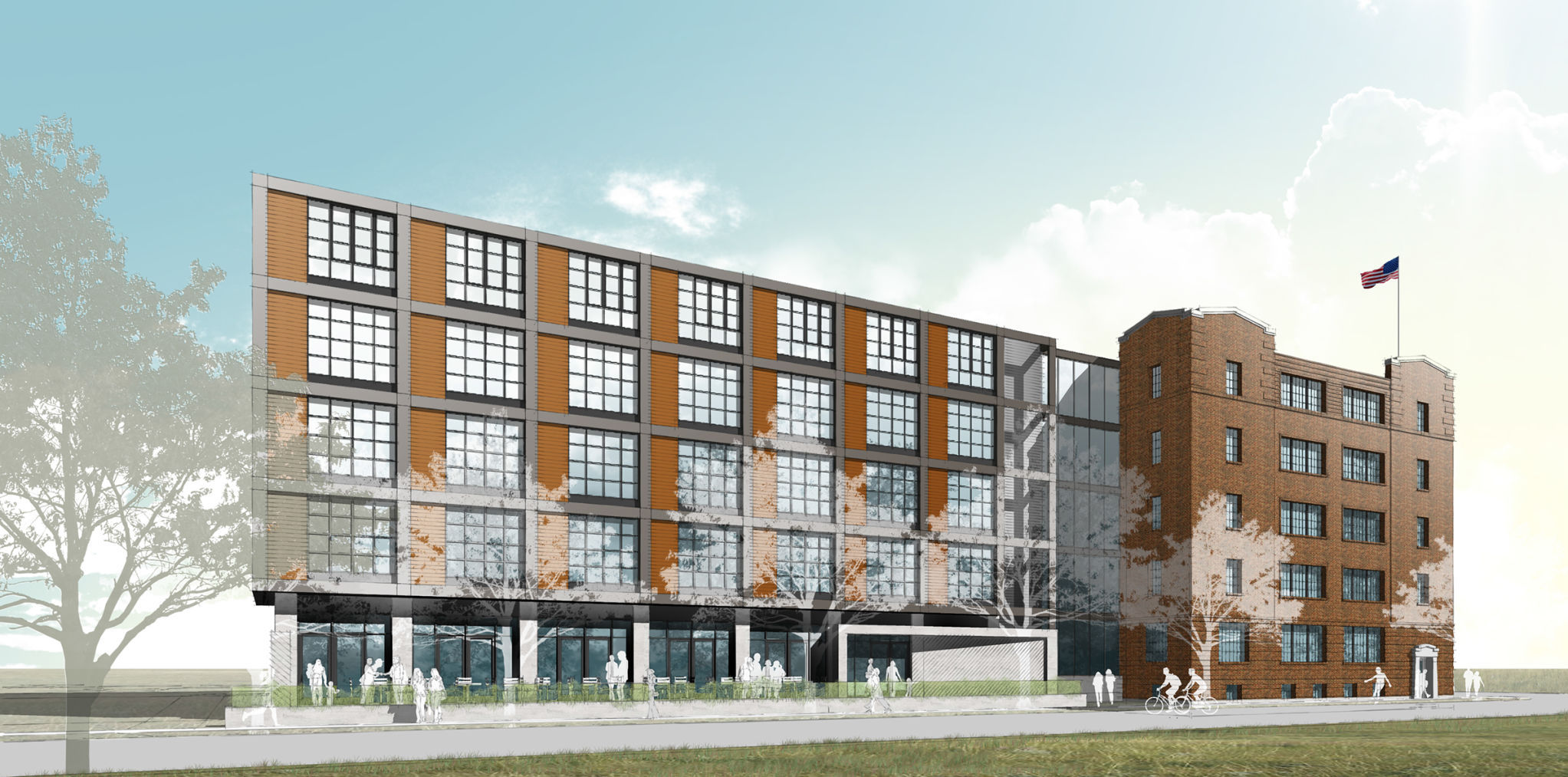 A project to renovate a historic Near East Side building into a hotel received approval from a Madison committee Monday.
Developers Curt Brink, John Kothe and Kevin Page are proposing to renovate a five-story, brick-facade building at the corner of East Washington Avenue and South Paterson Street, which most recently was used by Mautz Paint, and construct a contemporary, five-floor structure adjacent to the building as part of a 144-room hotel project....
...more

Ken Notes: East Wash is a mecca for development, now we need transit, housing variety, and office space to fill out the corridor.
---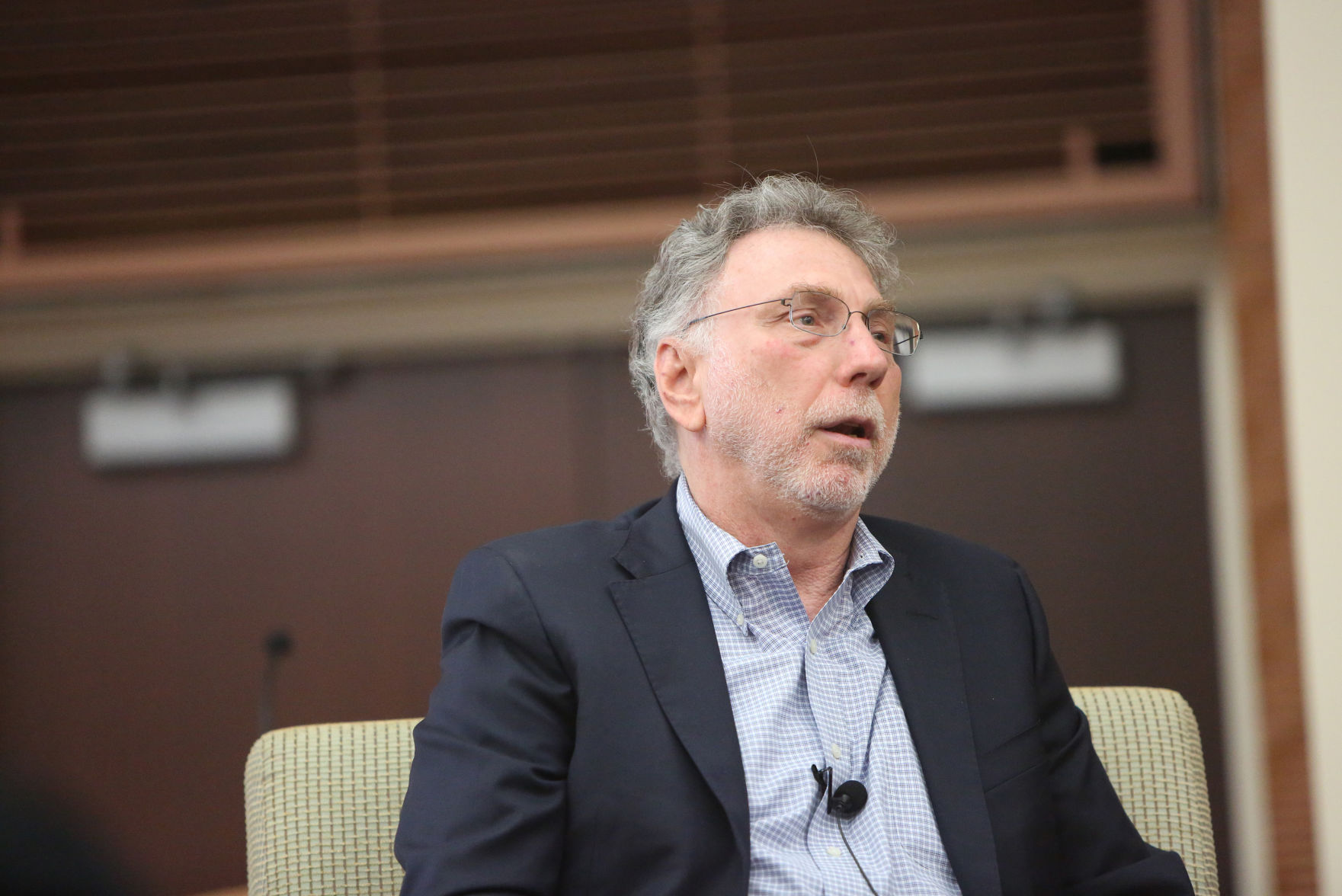 Marty Baron remains an optimist about the future of journalism.
The executive editor of the Washington Post spoke Saturday, in conversation with author David Maraniss, at the Cap Times Idea Fest. Baron was previously the editor of the Boston Globe and led the team that broke the Catholic priest abuse scandal that was documented in the film "Spotlight." He highlighted ongoing business challenges for the industry but affirmed the importance of its basic tenets: finding facts, connecting them and effectively relaying them to readers....

...more

Ken Notes: I hope there is a strong future for fact checked, unbiased reporting. Without it we will see media shift to an anything goes internet. While this is how I make my living, unchecked that would be a very bad thing. We need outlets that have a true journalistic mindset. I encourage you to buy the Cap Times, Wisconsin State Journal, Journal Sentinel, and your local paper. The few dollars you invest will payback multiple times in better government, better businesses, and better communities. I will continue to weigh in on the fringes just to make sure.
---

As an affiliate of McMahon Associates, Inc., IPR provides Public/Private Partnership (P3) opportunities for a vast array of projects in small to medium-sized communities, as well as offering Municipal Administrator Services to local governments on an as-needed basis.
---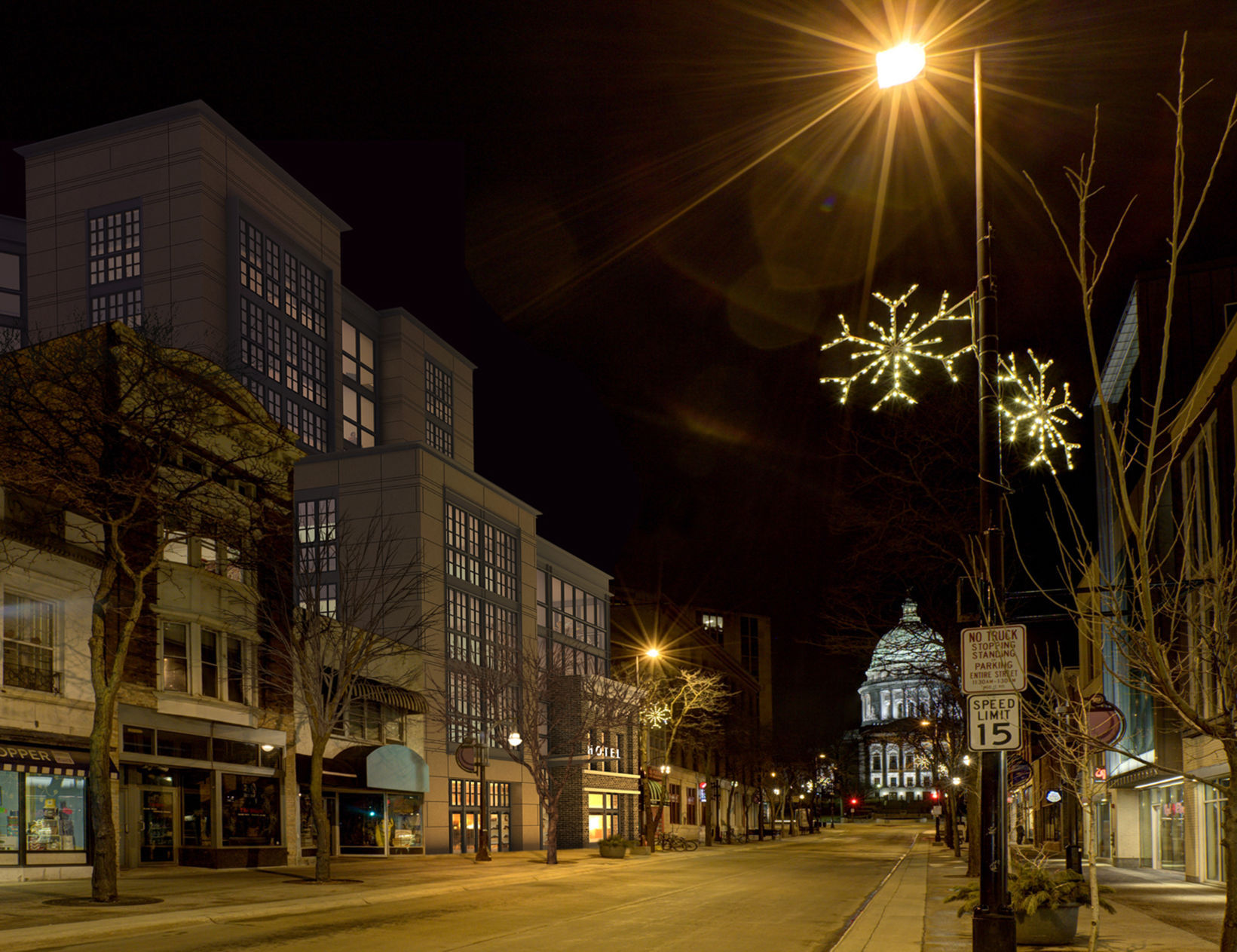 The developers of a planned hotel on State Street originally proposed demolishing existing buildings to make way for a modern style building.
But months of meetings and feedback from neighbors and city officials convinced the development team to turn to a more traditional design that will retain part of an original building.
The hotel would take the place of two buildings: 122 State St., the six-story home of The Fountain bar and restaurant and office space, and 118 State St., formerly the two-story bar Winedown...
...more

Ken Notes: Well done! Read this...
---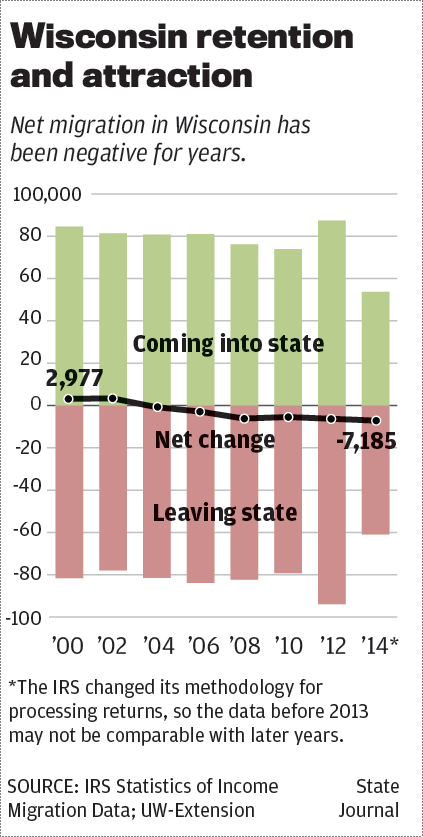 When people in other parts of the country think of Wisconsin, those are some of the main ideas that come to mind, according to a survey conducted last year by the Wisconsin Economic Development Corp.
Or, as one survey respondent from a neighboring state put it: "I thought it was just farms and bars."
State officials counter that Wisconsin has developed far beyond its reputation as an agricultural rust belt state...
...more

Ken Notes: Again, for 10 years now I have been saying we need to sing about Harley, Kohls, EPIC, Johnson Controls, UW, Menards, Health Care, Lands End, insurance, manufacturing, and soooo much more. We could have mentioned a few of these every time we talked about Foxconn on the national stage. And do not forget cheese and beer made in Wisconsin is among the best in the world, so we need to add to the story not make it go away.
---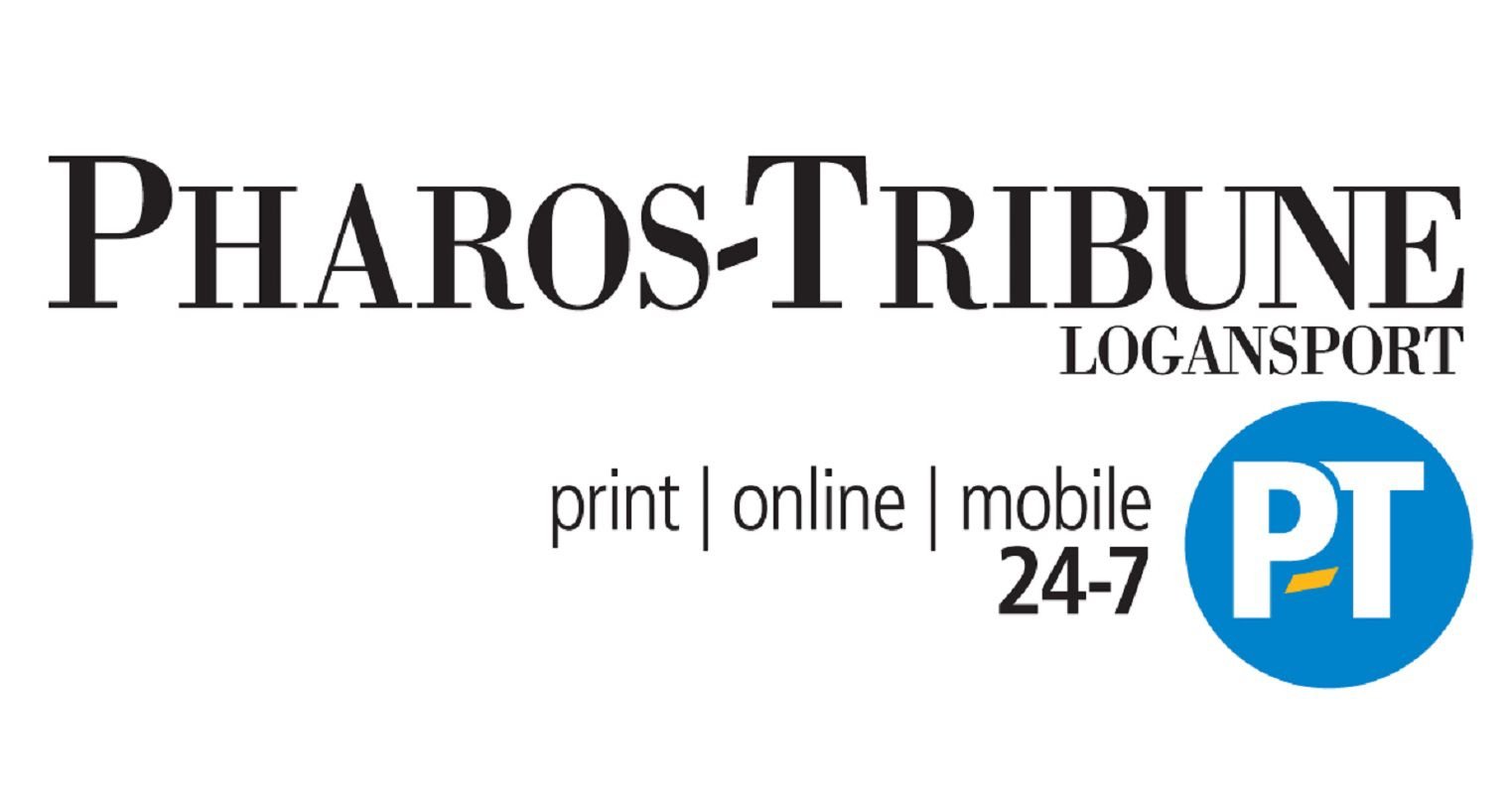 Jeff Bezos recently announced that Amazon is looking for a location other than Seattle for a second headquarters building. The proposal is for perhaps 50,000 total jobs with annual compensation of $100,000 or higher. This would make it the largest potential economic development deal in U.S. history. Naturally, this announcement sent city fathers across the U.S. scrambling to craft a proposal for Amazon....
...This proposal comes on the heels of what is arguably the most irresponsible economic development deal in modern history, Wisconsin's $3 billion plus bid for 3,000 Foxconn jobs. Compared to that piece of fiscal insanity, the Amazon deal should be worth about $25 billion in incentives...
...more

Ken Notes: I hope he is wrong, I also I would love to see Amazon in Wisconsin, I suggest we offer 20K per employee (one billion) and 10% (TIF) on build out. Of course I suggest we offer that to every growing or new business in the state.

Amazon may see value in being able to bring their vast array of business partners to the region by offering the same incentives. Clearly Foxconn or Wisconsin can not offer anything close to the "Foxconn Offer" to the next business that comes along, even Amazon.

...Amazon insists that its new project have on-site access to mass transit, a commute of 45 minutes or less to an international airport and easy access to a major highway or arterial road — no more than two miles...
---
---
New BizTimes Milwaukee publication aids students in transition to careers in Wisconsin
Wisconsin's manufacturing, building and construction sectors are thriving. The remarkable growth of these industries is outpacing the available workforce. Local businesses in our region tell us that they need more skilled workers with the desire to learn in an ever-changing, high-tech environment.

STUFF Made & Built in Wisconsin, our contribution to the workforce development effort, is available online here and can also be found in the September 18 issue at newsstands now...
...more

Ken Notes: I will ask again for help reviving my Wisconsin Apprentice newsletter because the issue is huge and an independent advocate can help foster programs across the state. Call me 608.334.2174....
---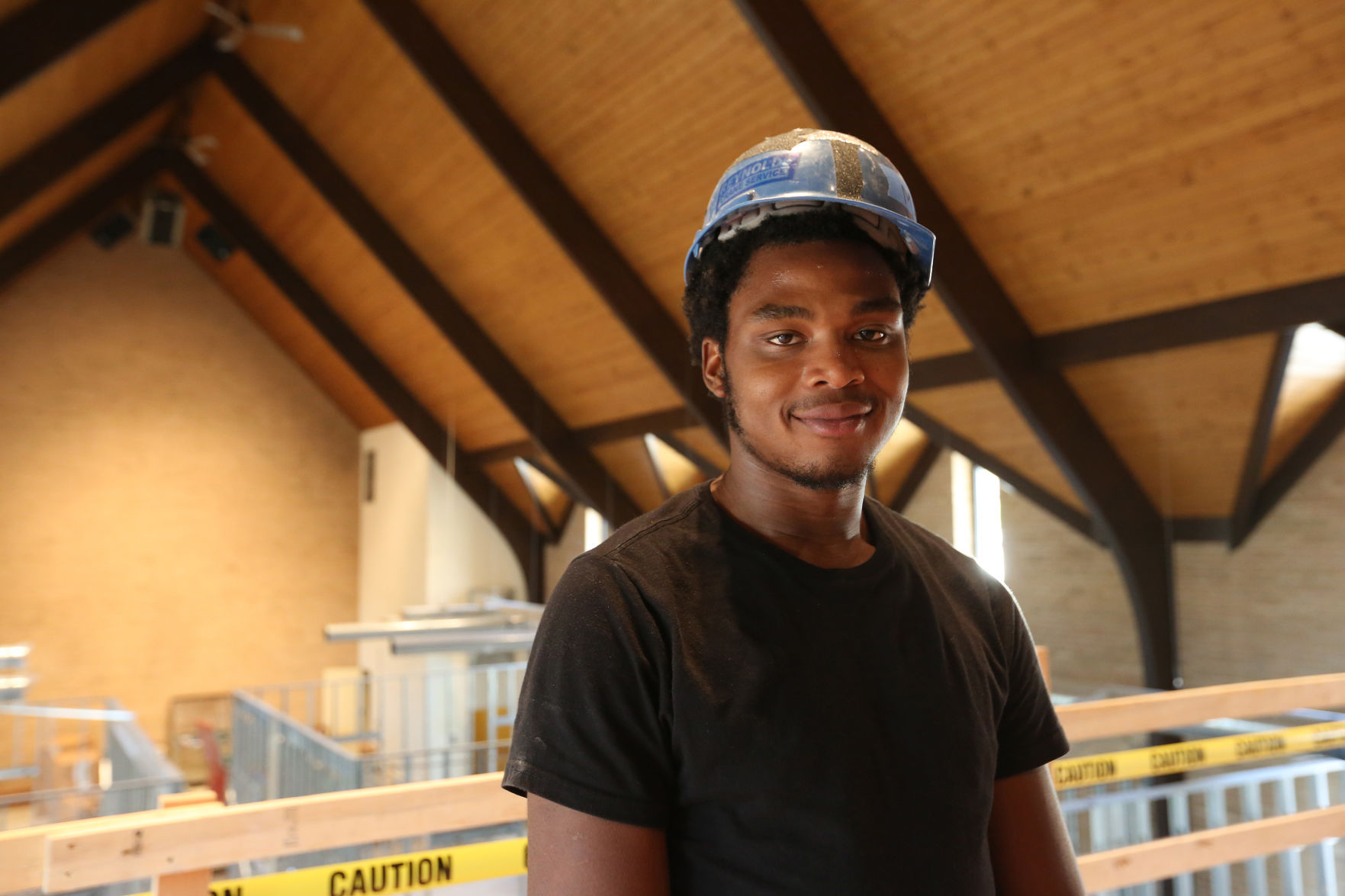 As the local alternative education program Operation Fresh Start looks forward to using a larger space on Milwaukee Street, renovation of the building is a learning opportunity for students.
OFS helps students gain a high school education, job training in construction or conservation and supports them to find post-secondary education or a career. OFS has been running out of a 10,000 square-feet space at 1925 Winnebago St. for the past 28 years and is in the process of renovating the former Holy Cross Church and School at 2670 Milwaukee Street.
...more

Ken Notes: And here is a perfect article to share with the 400+ school districts, the tech schools, and the thousands of businesses interested in apprenticeship. Alas no sponsors...
---
SCS - At the forefront of sustainable environmental solutions for over 40 years
---
Unemployment across Wisconsin was down in July and August, with the Madison area leading the way with the most employed people.
The state Department of Workforce Development released unemployment numbers Wednesday, compiled by the U.S. Bureau of Labor Statistics, showing updated numbers for July and preliminary estimates for August....
...The biggest drop was 1.1 percentage points in Milwaukee and Janesville, with the latest rates ranging from 2.3 percent in Fitchburg and Madison to 6.1 percent in Racine....
...more
---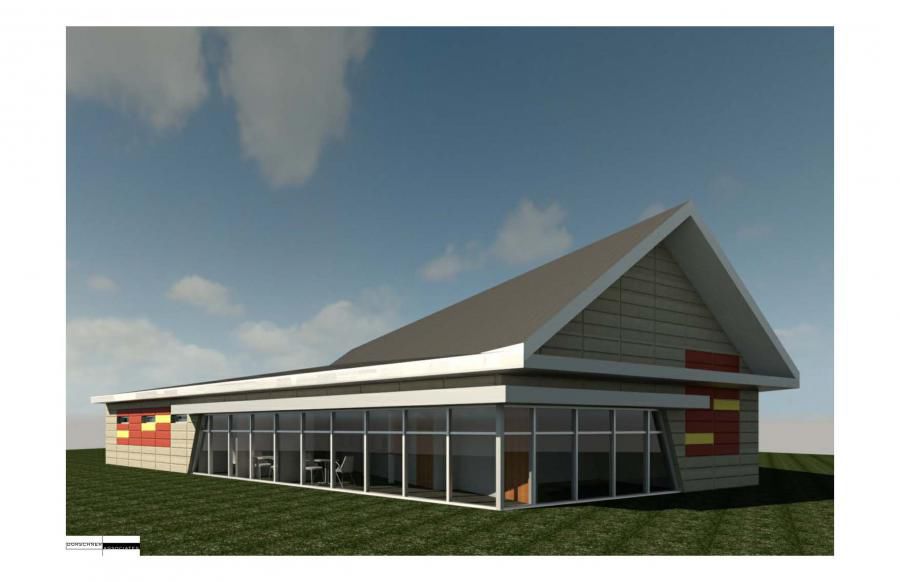 Griff`s, a former burger joint located across the street from Elver Park on Madison`s west side, is slated to become a job center. Originally scheduled to open in 2016, the project has stalled again due to a lack of bids to renovate the property.
The job center at 1233 McKenna Blvd. will be called the Park Edge/Park Ridge Employment and Training Center once completed...
...more

Ken Notes: consider a bid on this project. It will be nice fall work.
---
613 Williamson Street - Suite 210 Madison, WI 53703 - 608.467.1513

We are a team of commercial real estate experts devoted to ensuring commercial tenants receive conflict free, tenant-focused advice. Please Watch our video here.


...more
---

APPLETON, Wis. – Hear a panel of experts discuss the challenges of building a high-impact startup company in northeast Wisconsin
at the
Thursday, Oct. 12
meeting of the Tech Council Innovation Network in Appleton.
This Tech Council Innovation Network luncheon is in partnership with theForum for Innovation, which will focus on high-growth companies in the region, and NEW North, the regional economic development group. It will be held at the Fox Valley Technical College D.J. Bordini Center, 5 N. Systems Drive, conference center BC112A.
Registration begins at 11:30 a.m., lunch at noon and the presentation at 12:30 p.m. The cost is $10 for individual members, students and Bunker Labs members, $20 for general admission and included for Tech Council corporate members. Click here to register....
...more
---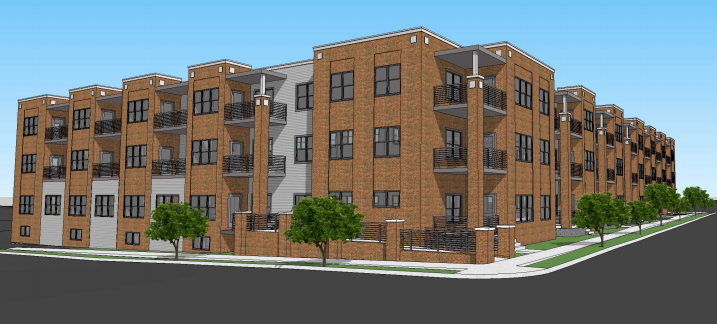 A development project slated for Madison`s east side that will include cohousing and a new "circus space" has already won the support of the neighborhood and a recommendation of approval from city planning staff.
Next, the project must receive approval from the city`s Plan Commission Monday night.
The project, "Winnebago Arts and Cohousing,"...
...more
---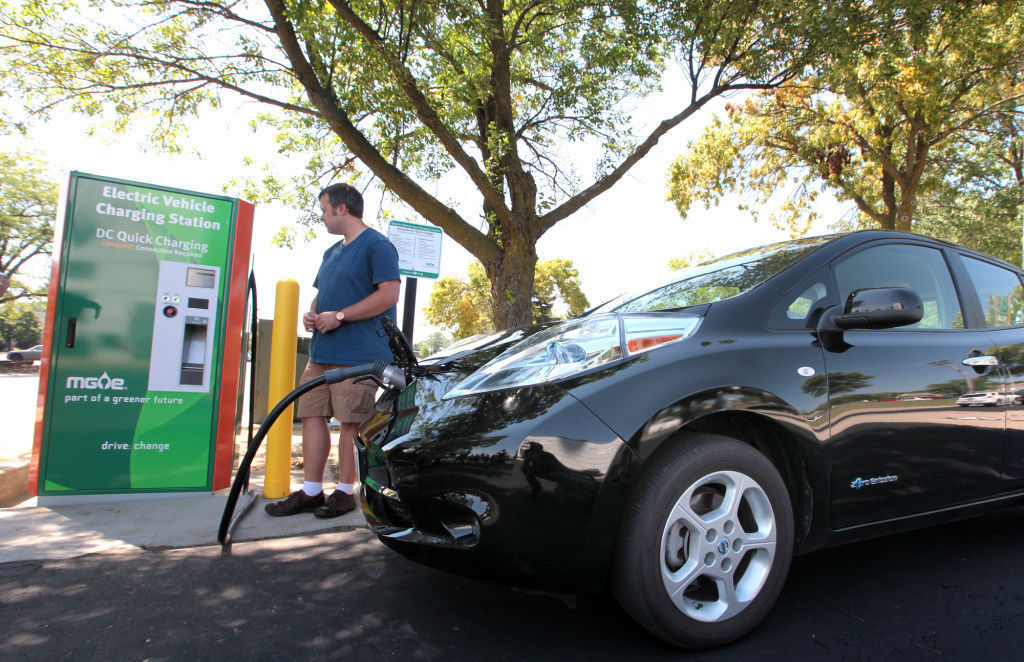 STEVENS POINT — My wife and I agree on almost everything, and when we don't she's usually right. When she purchased a 2012 Prius, I was skeptical. I found it low-riding and tight-fitting. But she was paying, and I learned to like or at least tolerate it.
But now we learn that the state Legislature wants us to pay up for not guzzling enough gas. Owners of hybrid and electric cars would pay an annual fee of $75 to $100 for this sin. Rather than address the antiquated highway funding formula and develop a 21st century transportation strategy, the Legislature fiddles with new fees....
...more

Ken Notes: He may be right. I`m a fiscal guy but a penalty for buying a car that uses less gas is nuts. Oh wait, we could charge a Teetotaller tax on nondrinkers, a dining in tax on those who eat at home, a heat miser tax on well insulated homes, a not big enough property tax on homes under 500K, and a public dole tax on all elected legislators and the governor. I may like that last part...
---
Landscape Architecture, Planning, Architecture, Engineering...

...more
---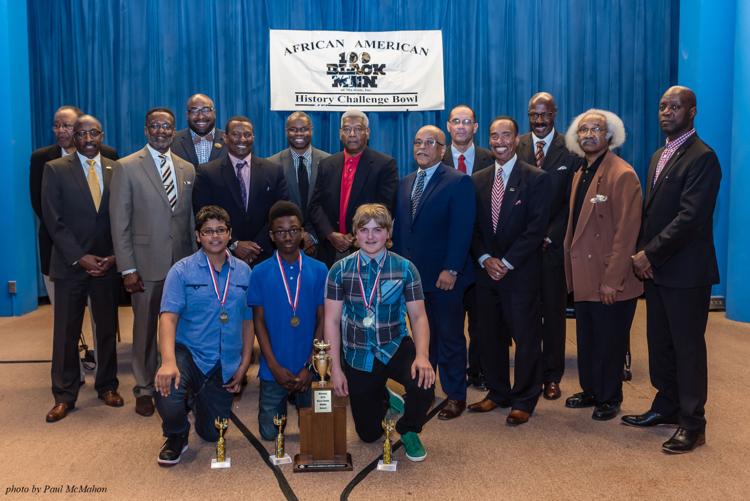 The 100 Black Men of Madison, Inc. will receive the "Friends of Education" award from the Wisconsin Department of Public Instruction Thursday. Each year, DPI recognizes individuals and organizations that have shown a commitment to supporting education in Wisconsin.
In a statement released by DPI, state Superintendent Tony Evers said this year's winners were recognized because of their commitment to mentorship and civic engagement...
...more

Ken Notes: Mentorship and apprenticeship are huge in this area. I applaud both the efforts and recognition this organization and other are receiving.
---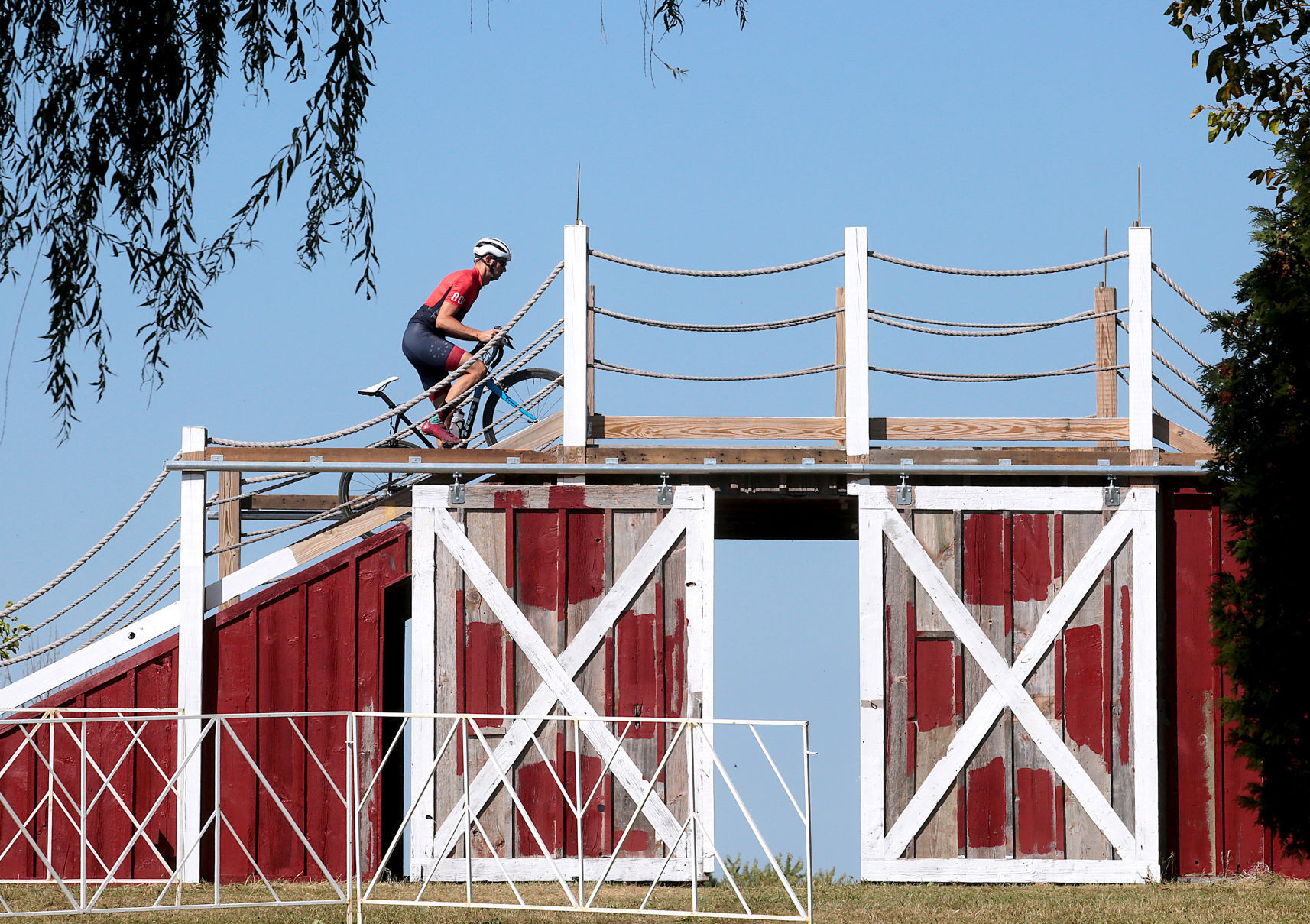 WATERLOO — Grain for brewing and distilling are prepared here at Briess Malting & Ingredients.
Just down the street at Van Holten's, cucumbers stew in brine to become Pickles-in-a-Pouch. And along the temperamental Maunesha River at Fireman's Park, the restored 106-year-old C.W. Parker carousel continues to spin.
But beginning Friday, this Jefferson County city, which this month celebrated its 58th Wiener & Kraut Festival, will be the focal point of an international audience and thousands of visitors rabid about a growing biking event at this city's largest employer....
...more
---
Miron's comprehensive range of construction services are designed to meet the unique and diversified needs of our clients. Contact Us.
...more
---
Construction is beginning in Oak Creek, Wisc., on a huge FedEx truck terminal opposed by nearby residents.
An affiliate of Lexington, Ky.-based Setzer Properties has purchased the 48.6-acre development site, at 500 Opus Drive, from Opus Development Co. for $2.35 million, according to state real estate records posted Sept. 18.
Setzer Properties has been awarded the contract to develop the building, according to the company. It is scheduled to be completed in winter 2018.
FedEx ranks No. 2 on the Transport Topics Top 100 list of the largest North American for-hire carriers...
...more

Ken Notes: We do have the potential to be the Midwest hub for distribution and warehousing. This will require some infrastructure improvements, planning, and site development.

It is too bad we did not develop the MKE-MSP rail corridor when we had the chance. As Amazon becomes where you buy a refrigerator, couch, car, or house the current system will have to change.
---
Two OnMilwaukee partners, Wisconsin Vision and The Corners, have come together recently. And, since it`s Wisconsin Vision`s fist mall location, we asked CEO Darren Horndasch a few questions about the new store, the industry and a burning question I`ve had about these ads for Hubble contacts that won`t stop following me everywhere I go online.
OnMilwaukee: With so many developments in the greater Milwaukee area, why is The Corners the right fit for Wisconsin Vision?
Darren Horndasch: The Corners of Brookfield is the newest mall development in the State of Wisconsin. We were able to negotiate complete exclusivity for optical services including glasses, contacts, eye exams and accessories....
...more

Ken Notes: To keep malls vibrant we will need a different mix of vendors and health care is a perfect fit. I would also look at shared office and co-working spaces especially if big box anchors leave as predicted.
---
Imagine seeing condos on the fifth fairway? Let's hope not. Yes, The city golf courses have run deficits eight of the last nine years. But wait a minute. The Monona Terrace runs deficits of millions of dollars a year and nobody talks about selling the convention center.
But golf is supposed to be self-supporting. It doesn't get subsidized by the city room tax, like Monona Terrace. The biggest golf budget deficit so far was $393,000 last year — even though revenues reached a record high $3.2 million....
...more

Ken Notes: I agree with Mitch, if we want to make money on our golf courses offer them to the private sector to be run by them. Charge a dollar per course and require some public access with all expenses paid buy the manager. I see the Princeton Club and others stepping up to the plate tee here.
---

EBI takes the time to get to know you and your business. We'll provide you with options so that together we can make the most of your space and stay within your budget.
...more
---
GREEN BAY — A Green Bay businessman has been indicted for defrauding the Wisconsin Economic Development Corporation out of more than $1 million. In 2011, Richard Van Den Heuvel got a $1.1 million state loan for his Green Box NA Green Bay LLC, an eco-friendly business. Van Den Heuvel used the money to pay old debts and personal expenses, including a new Cadillac Escalade, pricey Green Bay Packers tickets, and court-ordered support payments to his ex-wife, U.S. Attorney Gregory Haanstad said Wednesday.
In January 2012, Van Den Heuvel got a $95,500 grant to reimburse Green Box for the cost of training new workers. Van Den Heuvel submitted fraudulent time records for training that never happened, Haanstad said.
...more
---
Stay up to date by reading our
MadREP Report,
a bi-monthly newsletter that features regional economic development news, events and opportunities.

Find older issues here.

...more
---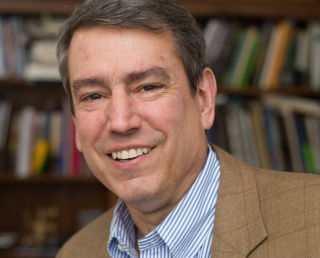 Both houses of the Wisconsin Legislature have passed legislation endorsing the framework of an incentive package for Foxconn Technology Group, which is poised to make a $10 billion investment in the state.
Now, the real work begins....
...more
---
| | | | |
| --- | --- | --- | --- |
| Dane County ED | | | |
| | Got Moo-La? | | |
| | | | |
| | | ??? | |
...more
---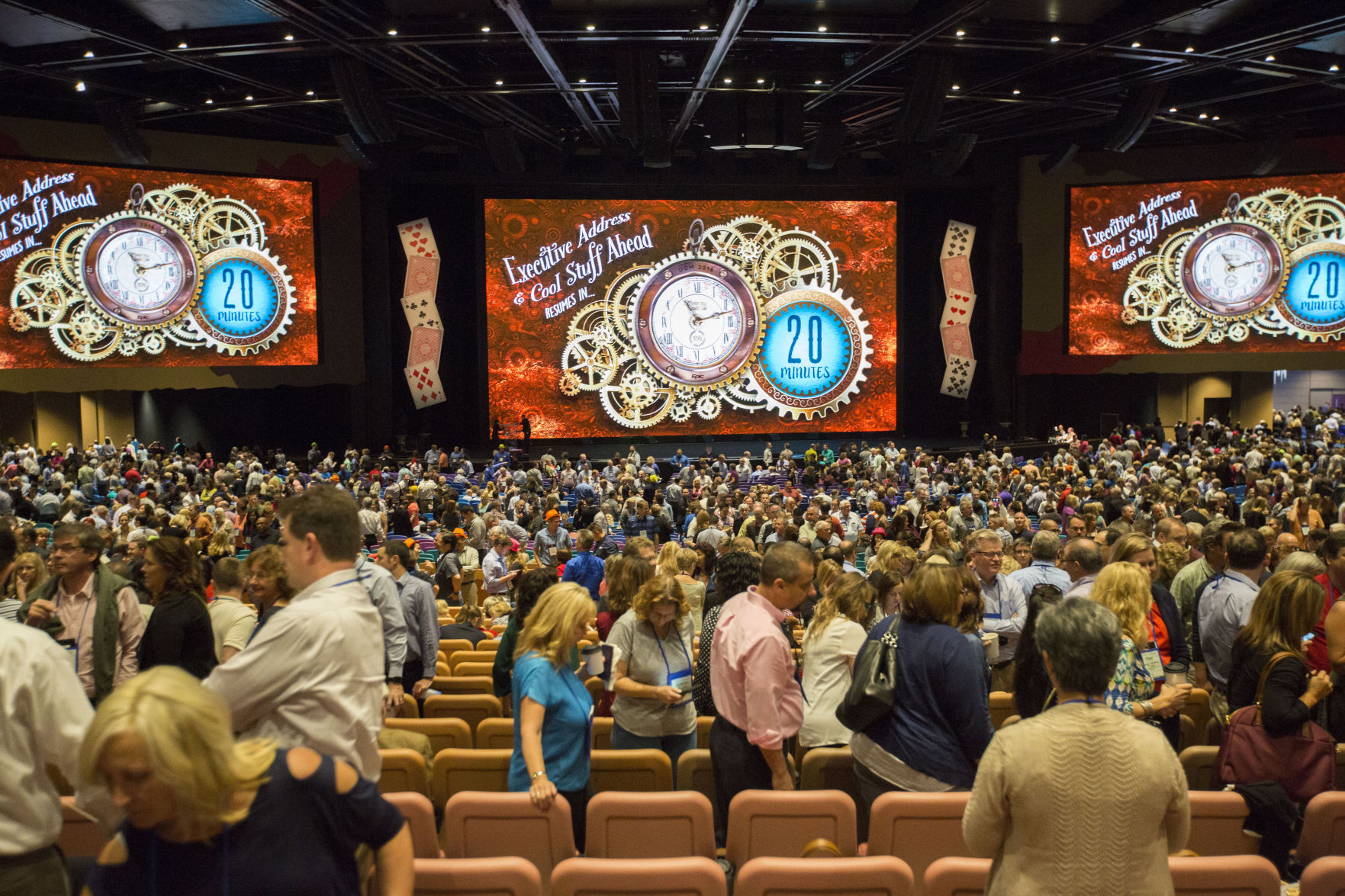 Epic's App Orchard, which has been years in the making, will be an online marketplace where health care providers can browse through software made by non-Epic developers. All the software featured, ranging from tools for predicting health outcomes to guides on how to talk with patients about cancer treatment, would link up with Epic's health records platform in some way....
...more
---

GENERAL CONTRACTING
Residential - Commercial - Retail - Controlled Environments
FIRE / WATER / STORM DAMAGE RESTORATION
DESIGN / BUILD & REMODELING

"Located in the Madison region for over 30 years, Engineered Construction is an industry leader in commercial construction and the restoration of commercial and residential fire and water damage."
See comments from our clients here.
...more
---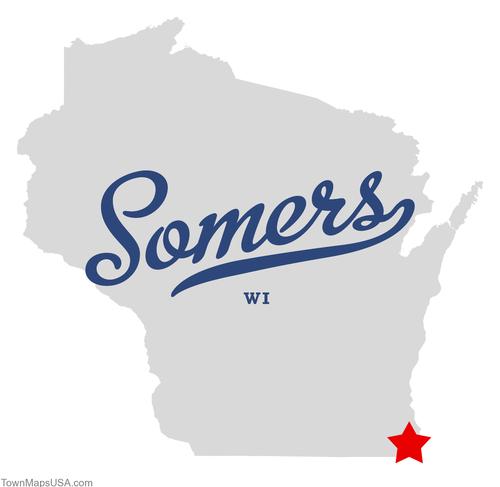 SOMERS — The Somers town and village boards have become the first to approve a multijurisdictional agreement for the Interstate 94 corridor.
The development deal is designed to attract millions of dollars in development in coming years.
At separate meetings Tuesday night, the Town Board voted 3-0, while the Village Board voted 7-0 in approving the agreement that also includes the city of Kenosha and the town of Paris. The votes come following a public hearing Aug. 23 at Bradford High School.
...more

Ken Notes: Multijurisdictional is a word we need to see a lot more in Wisconsin.
---
"Founded in 1976 by George and Candy Gialamas, The Gialamas Company specializes in Class A Commercial Real Estate. For 40 years, The Gialamas Company has brought its real estate development, brokerage, leasing and building management expertise to the City of Madison and the State of Wisconsin.
Our premier development, Old Sauk Trails Park, is one of the most prestigious business parks in Wisconsin; containing numerous office buildings supplemented by restaurants, hotels, financial institutions, a childcare facility and a walking/jogging trail system.
The Gialamas Company's fully integrated in-house staff and maintenance team, combined with our distinct knowledge and experience, ensures the highest level of service in all facets of the company. We offer an unmatched commitment to our clients. It's a relationship that begins with our first contact and continues beyond the life of the lease. Experience the Gialamas standard of service today."
...more
---
Cities and villages in Wisconsin are investing in the future while they recognize that in order to thrive, they need strong schools and plenty of job opportunities.
A recent analysis of 2015 spending patterns revealed that, for the second year in a row, municipal spending for development jumped more than 20 percent compared to the prior year. At the same time, in response to a question about future growth drivers, city and village leaders cited good schools and plentiful job opportunities as the most important factors necessary to attract citizens in the future...
...more

Ken Notes: Glad to see other media running this, it is very well said!
---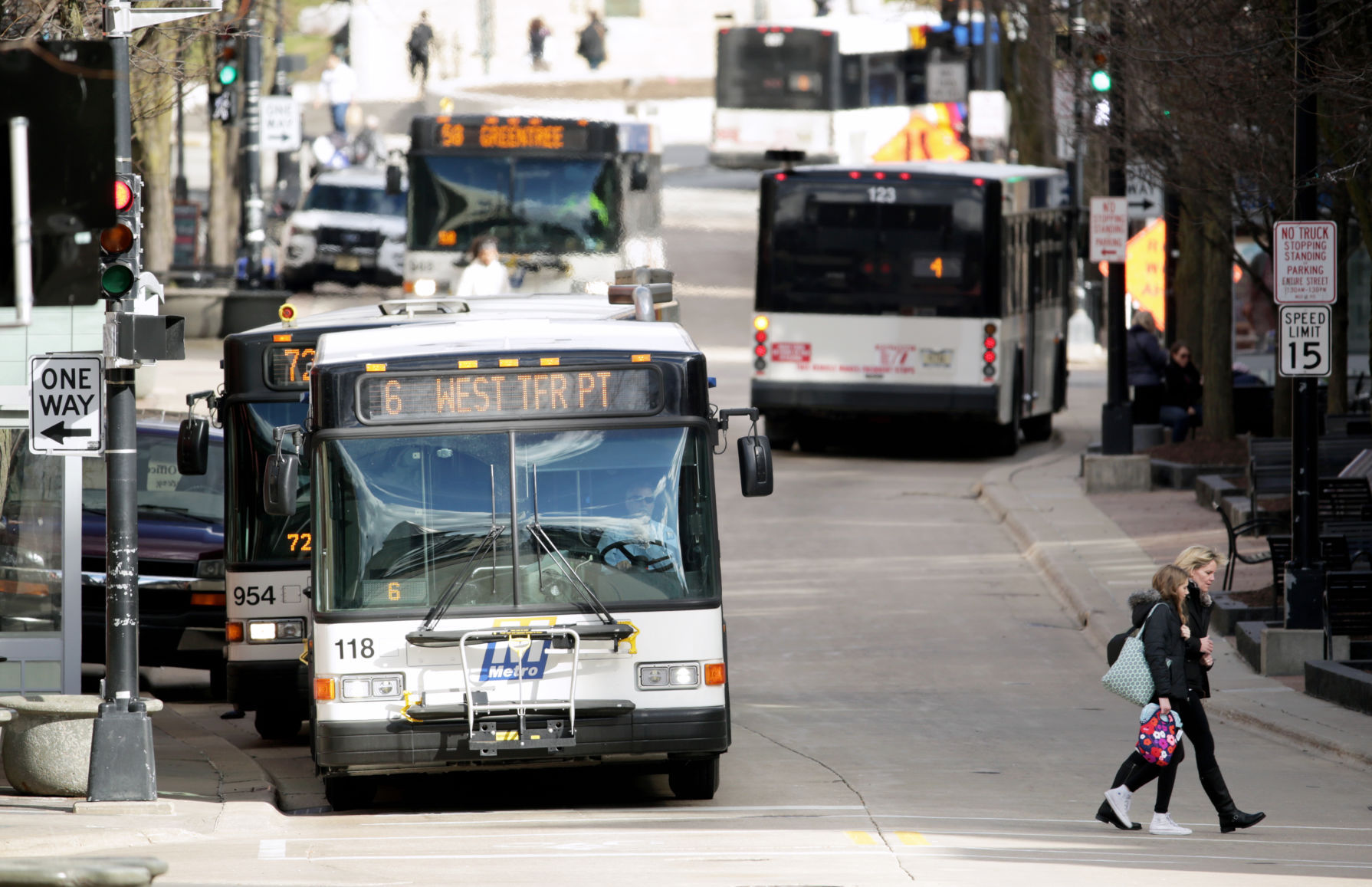 The Madison City Council voted Tuesday to simplify its transportation-related committees.
The move reduces the number of committees related to transportation from seven to two. It also calls for hiring a director of transportation — a position the city hasn't filled since the 1990s — to oversee the managers of Madison's Traffic Engineering, Parking and Transit divisions....
....Exact Sciences: The council moved ahead with providing tax incremental financing (TIF) to assist Exact Sciences Corp. in plans to build a second processing laboratory in Madison.
Ald. Mark Clear, 19th District, introduced a plan Tuesday to provide the company that makes the colorectal cancer test Cologuard with a $2.5 million TIF loan. Exact Sciences is considering building its second lab to process the cancer tests at the former location of Spectrum Brands on the Southwest Side.....
...more

Ken Notes: Could it be that someone on the Madison council actually reads WDNews???
---
R.A. Smith National, Inc. is a leading consulting engineering firm, providing multi-disciplinary services to federal, state and local government and the land development industry nationwide.
---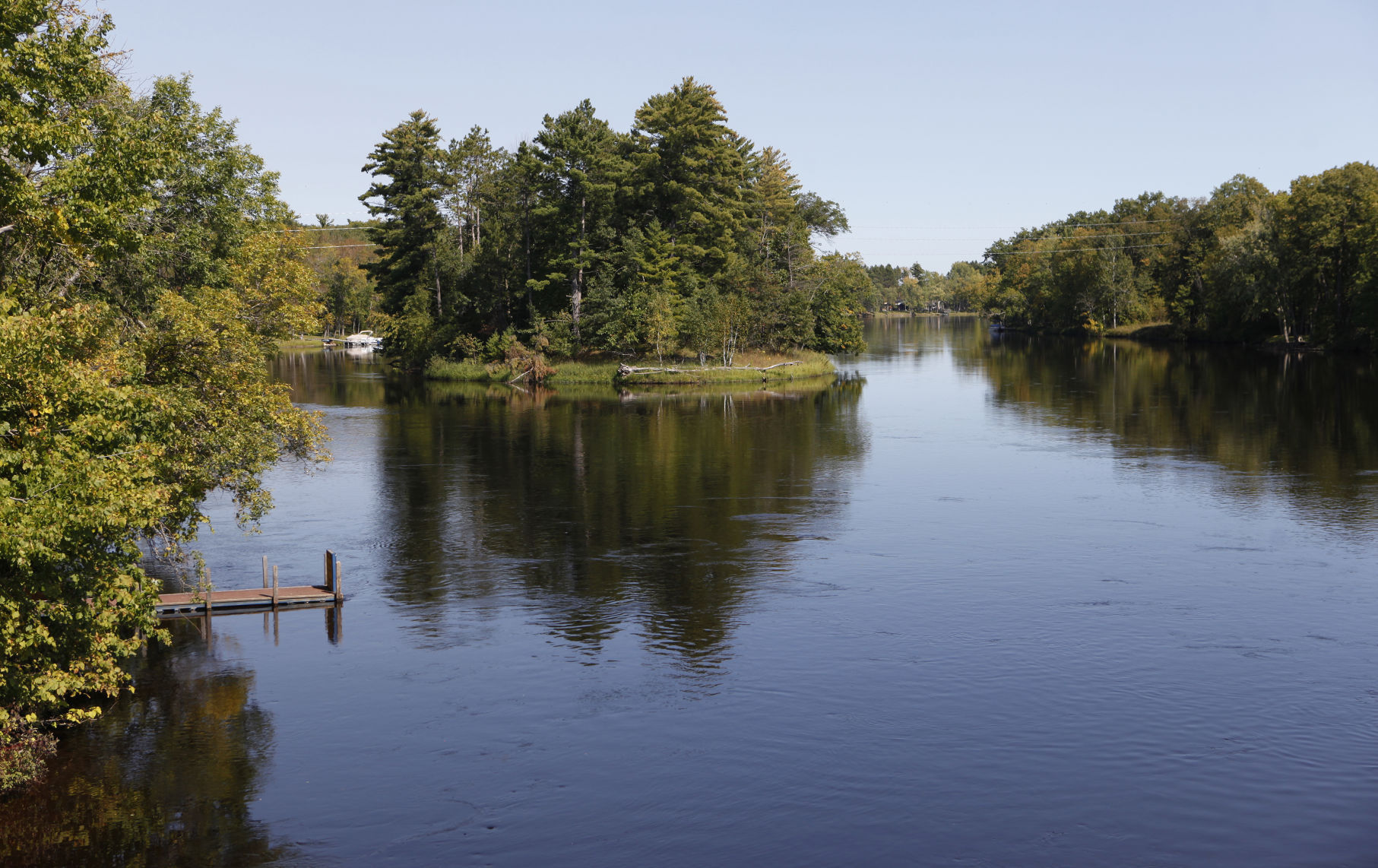 MARINETTE — The Sunday football crowd is perched on vinyl stools at Terry's Last Stop. They sip light beer and Kessler-and-Cokes. They want the Packers to beat the Seahawks. They do not want the mine.
No one refers to it as the Back Forty, the name given to the project by Aquila Resources, the Canadian company that hopes to extract gold, zinc, copper and silver from an 83-acre section of Upper Michigan located about 150 feet from the Menominee River. Around here, it's just "the mine," and once bar owner Terry Walker starts to talk about it, it doesn't take long for his patrons to chime in...
...more
---
---
Company has Acquired More Than 440,000 Acres of High Quality Timberlands in the Great Lakes Region Since Mid-2016

BOSTON, Sept. 21, 2017 /PRNewswire/ -- The Hancock Timber Resource Group has completed the acquisition of 78,986 acres of timberlands in northwestern Wisconsin, Hancock Timber Resource Group President Brent Keefer said today.
The 78,986 acres of timberlands, located in Bayfield, Burnett, Douglas and Washburn counties, were acquired from investment funds managed by The Lyme Timber Company, a private timberland investment management organization based in Hanover, New Hampshire...
...more

Ken Notes: We need to watch these acquisitions because these are one step away from a mine or other use. I hope they are going to harvest the timber responsibly and allow some public access to the land...
---
We manage your IT-- so you can focus on running your business

Know you need IT but not sure where to start? Let our technical experts designs an IT plan that works for your company. We`re your IT one stop shop.
---
Milwaukee - 1/1/2020 Journal Sentinel business reporter Tom Daykin talks about commercial real estate and development, including stores, hotels, offices, condos, apartments and industrial buildings...
...more

Ken Notes: Tom Daykin is the source for ED news in MKE. This is a permanent link to articles in his blog which is updated daily...
---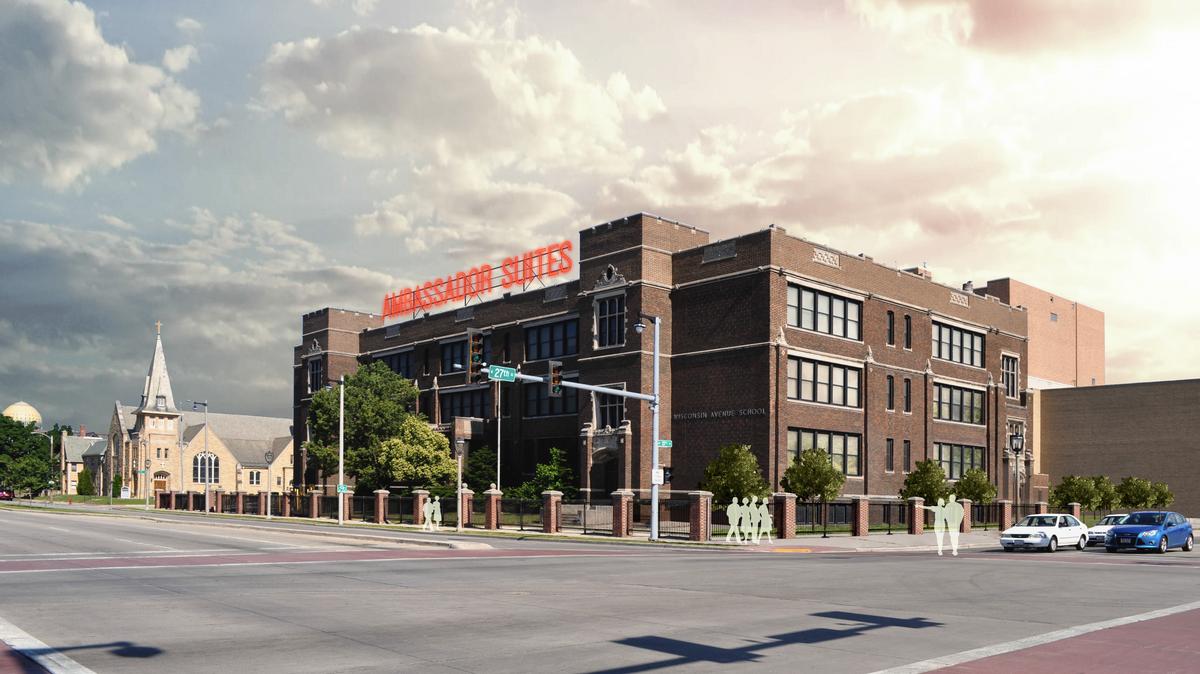 The Ambassador Hotel owner's plan to buy and restore a former Milwaukee school into extended-stay suites gained its first city endorsement Tuesday after the proposed purchase price increased.
The project, led by the Ambassador Hotel's Rick Wiegand, would restore the empty school building at North 27th Street and West Wisconsin Avenue and transform its spaces into a luxury hotel dubbed Ambassador Suites....
...more
---
Plans to redevelop a former Sherman Park bank torched in last year`s riot and the conversion of a former near west side school into an upscale hotel both won approval Tuesday from a Milwaukee Common Council committee.
The developments together would invest $17.5 million, including a $225,000 city grant, in Milwaukee`s central city.
"This is the stuff we live to see, particularly in a challenged area," said Ald. Jim Bohl, Zoning, Neighborhood and Development Committee chair....
...more

Notes: From the ashes...
---
Our Current Publications:
...more
---
FINANCING & GRANTS
Brownfield Grants: Grants to local governments, businesses, non-profits and individuals for developing commercial and industrial sites that have been adversely affected by environmental contamination.
Brownfield Site Assessment Grant: Grant funds to approved projects to assist local governments with conducting initial environmental assessment and demolition activities on an eligible abandoned, idle or underutilized industrial or commercial site.
Business Opportunity Loan Fund: Financing options ranging from loans to loan guaranties for businesses making investments to expand in or relocate to Wisconsin.
Capacity Building Grants: Grants to assist local and regional economic development groups to create an advanced economic development network within Wisconsin.
Capital Catalyst: Matching grants to seed funds managed by local communities and other eligible entities to provide capital to high-growth startups and emerging growth companies.
Community Development Investment Grant: Financial support for shovel-ready projects with particular emphasis on downtown community driven efforts that deliver significant, measurable benefits in job opportunities, property values, and/or leveraged investment by local and private partners.
Global Business Development Grants: Grant funding to support the growth and expansion of exports by Wisconsin companies.
Idle Industrial Sites Redevelopment: Highly competitive program offering grants to Wisconsin communities for the implementation of redevelopment plans for large industrial sites that have been idle, abandoned or underutilized for at least five years.
Industrial Revenue Bonds: A unique type of revenue bond organized and issued by a state or local government, the proceeds of which are directed to a private, for-profit business.
Seed Accelerator: Provides grants to eligible communities and other organizations to support a pre-seed business model program that incorporates training, mentoring and financial assistance to entrepreneurs in their area. Grant funds may be used as seed capital for companies in the accelerator, as well as for costs associated with initiating the accelerator program.
Special Project Loan Fund: Loans or loan guarantees to eligible companies preparing for future growth; diversifying operations, markets or product lines to increase competitiveness; or preparing a project site for future commercial development.
Technology Development Loans: Flexible lending program designed to assist high-tech startup and emerging growth companies in financing the development and launch of innovative products and services.
TAX INCENTIVES
Business Development Tax Credit: Provides refundable income tax credits that can be earned based on jobs, capital investment, training and the location or retention of corporate headquarters.
Capital Gains Investment Incentives: Capital gains on funds invested in qualified Wisconsin businesses are completely exempt from the capital gains tax after the investment has been held for five years. Capital gains on existing investments which are sold in order to generate funds for investments in qualified Wisconsin businesses are deferred so that they are not taxed at the time they are invested in the Wisconsin businesses.
Development Opportunity Zones: Non-refundable tax credits for new and expanding businesses in the cities of Beloit, Janesville and Kenosha to assist with capital investment and the creation and retention of new, full-time jobs.
Enterprise Zone Tax Credit: Refundable tax credits for new and expanding businesses that can be earned based on job creation, job retention, training, investment and Wisconsin supply chain expenditures.
Historic Preservation Tax Credit: State income tax credit for 20% of the qualified rehabilitation expenditures for eligible buildings.
Job Creation Deduction: Companies can take an exclusion from income if they create jobs in Wisconsin of $4,000 per employee for small businesses and $2,000 per employee for larger businesses.
Manufacturing & Agriculture Credit: Available to individuals and entities for taxable years that begin on or after January 1, 2013, for manufacturing and agricultural activities in Wisconsin. The credit is a percentage of "eligible qualified production activities income." The credit is calculated by multiplying eligible qualified production activities income by one of the following percentages.
For taxable years beginning after December 31, 2012, and before January1, 2014, 1.875%
For taxable years beginning after December 31, 2013, and before January 1, 2015, 3.75%
For taxable years beginning after December 31, 2014, and before January1, 2016, 5.526%
For taxable years beginning after December 31, 2015, 7.5%
For individuals, the credit is limited to the amount of income tax paid on the income from which the credit is based. For a corporation, eligible qualified production activities income is the lesser of:
eligible qualified production activities income,
income apportioned to

Wisconsin

, or
income taxable to

Wisconsin

as determined by combined reporting law, if the corporation is a member of a

Wisconsin

combined group
Property Tax Exemptions: Machinery and equipment used in manufacturing is exempt from personal property taxes. Manufacturer and merchant inventories are exempt from personal property taxes. Certain waste treatment facilities owned by utilities, manufacturers, and commercial businesses used for the treatment of industrial waste materials are exempt from general property taxes.
Qualified New Business Venture (QNBV) Program: Helps drive investment to innovate early-stage Wisconsin companies by allowing investors to claim a 25% tax credit on the amount they invest into a QNBV-certified business.
Research and Development Tax Credit: An R&D credit is available to corporations, sole proprietorships and pass-through entities equal to 5% (10% in some cases) of the excess of qualified research expenses for the current year over a base amount.
Sales Tax Exemptions: Wisconsin sales tax does not have to be paid on the following:
Machinery and equipment used by a manufacturer in producing tangible personal property.
Tangible personal property that becomes an ingredient or component of another product in the manufacturing process.
Tangible personal property that is consumed or loses its identity in the process of manufacturing tangible personal property.
Machinery, equipment and tangible personal property used in research by companies that are engaged in manufacturing or biotechnology.
Fuel and electricity used in manufacturing.
WORKFORCE DEVELOPMENT
Apprenticeship Completion Award Program: Offers employers, adult apprentices and sponsors a 25% reimbursement (up to $1,000) for instruction costs, including tuition, books, materials and other course fees.
ExporTech: Export acceleration program to help Wisconsin companies expand their global market reach through targeted export strategy development and execution.
Industry Development: WEDC's Division of Business and Industry Development delivers customized solutions—technical and financial—to established business associations, consortia and industry cluster organizations in order to create favorable conditions for expanding existing Wisconsin industries and attracting new companies to priority industry sectors in Wisconsin. The division also supports minority business development by working with and providing resources for revolving loan funds and technical assistance to minority business development groups.
Veteran Grant Program: Offers employers a state grant of up to $10,000 over four years for hiring and retaining eligible veterans.
Wisconsin Fast Forward: Makes $15 million in grants available to employers to develop and implement innovative and collaborative customized training solutions for skilled workers.
...more

Ken Notes: I ran across this and thought I would add links as time permits. Hope it helps...
---
---
Notes from Ken Harwood Editor WDNews and WisconsinDevelopment.com.
For several years I have suggested that WEDC create a database that lists all their loans, grants and other incentives and the current status of these investments. Now they do. Created for a
report
they recently issued, the
data base
is available online or as a
spreadsheet
.
If you are a business or ED professional, study the list an a resource of what type of assistance may be available. Make sure you have your local ED professional and representatives from WEDC as well as other agencies that may have available funds in the loop as you plan your expansion.
I will continue to advocate for a new jobs based tax credit to level the playing field and streamline the process, but do applaud the efforts of WEDC. I hope local media reports on this data base as well as the report and available options for new and growing businesses...
The Report is here...
All info is here...
http://inwisconsin.com/inside-wedc/core-strategies/operational-and-fiscal-excellence#programoutcomes
...more

Ken Notes: I will keep this article as a permanent link in WDN.