---
Ken Harwood

Advocating for Wisconsin
Ken [at] KenHarwood.com
608.334.2174
This weeks guest: Tia Nelson

...more
---
"Founded in 1976 by George and Candy Gialamas, The Gialamas Company specializes in Class A Commercial Real Estate. Old Sauk Trails Park, is one of the most prestigious business parks in Wisconsin; containing numerous office buildings supplemented by restaurants, hotels, financial institutions, a childcare facility and a walking/jogging trail system....
...more
...A sponsor of Wisconsin Development News
---
SCS - At the forefront of sustainable environmental solutions for over 40 years and ...A sponsor of Wisconsin Development News
---
In Likely Final Assembly Votes For 2020, Lawmakers Will Attempt Another Gubernatorial Veto Override
State Assembly lawmakers are scheduled to use what's expected to be their final day of work in 2020 to vote on a GOP-backed income tax cut and a package of bills aimed at helping Wisconsin dairy farmers.

The tax cut proposal, which is passed the state Senate early Thursday morning, would cost the state about $248 million annually and save Wisconsin income tax filers an average of $106 per year. In addition to increasing the standard income tax deduction for all types of filers, the proposal would use about $45 million annually to exempt some items from businesses' personal property taxes and pay down about $100 million in state debt.

If approved by the Assembly, the bill would move to Gov. Tony Evers' desk for his signature. The fate of the plan with the Democratic governor is uncertain, as his office has issued statements critical of the deal...

...more

Ken Notes: If school (i.e. Property) taxes increase are we really saving any money here. I like the idea of working on Dairy exports, but the Dairy Farmers of Wisconsin (Former Wisconsin Milk Marketing Board) has far more understanding and tools than WEDC and both are working with some of the CAFO`s that are driving small farms out of business. Finally the tax cuts on land and health insurance would actually help the CAFO`s more than the small farmer. Why you ask, because farmers are not making any profits to deduct expenses from, but you guessed it CAFO`s are.
---
Madison Office Lifestyle Portfolio is a portfolio of 16, Class A amenity-rich office properties ranging from 14,000 square feet to over 300,000 square feet in size, and is home to over 130 tenants.

...more
---

We will power our communities and empower cooperative members
to improve the quality of their lives.
...more
---
If you're looking for a sign of the need for more road money in Wisconsin, here it is: The Wisconsin Department of Transportation recently sought applications from local governments for one-time grants to improve infrastructure.
The DOT made a total of $75 million available. Individual grants are capped at $3.5 million a project.
So how many applications did WisDOT receive? A total of 1,600 eligible applications.
The total sought: $1.4 billion. Goodness knows, we'd love to see some of that grant money come to western Wisconsin...
...more

Ken Notes: Communities have been deferring these projects for a while now so it logical that there a number of them in the hopper. What we need to develop is a state scoring system so that we can fund those with the highest priority. For the record most communities already have this system in place.
---
Miron's comprehensive range of construction services are designed to meet the unique and diversified needs of our clients. Contact Us.
...more
...A sponsor of Wisconsin Development News
---
MADISON, Wis. (AP) — Assembly Republicans prepared Thursday to launch another futile attempt to override another of Democratic Gov. Tony Evers` budget vetoes.
Evers struck down language in the state budget what would have required the Wisconsin Economic Development Corporation to allocate at least $1 million over the biennium for grants for the laboratories, workshops equipped with 3-D printers, plasma cutters and other high-tech tools. Evers said that if WEDC wants to make such an allocation it should be allowed to do so on its own...
...more

Ken Notes: We finally have a WEDC with a little independence and a focus on all of Wisconsin lets see where this takes us before we micro manage it from the Capitol...
---
Established in 2001, KA's Wisconsin team upholds our commitment of more than 40 years of construction service in Wisconsin. Combined with the resources of the total KA enterprise, we are capable of undertaking work of virtually any size, scope, or location, whether locally, regionally, or nationally.
...more

Welcome 2020 WDN sponsor Kraus-Anderson Construction Company. Please check out the link to view the amazing projects they have developed from idea to completion.
---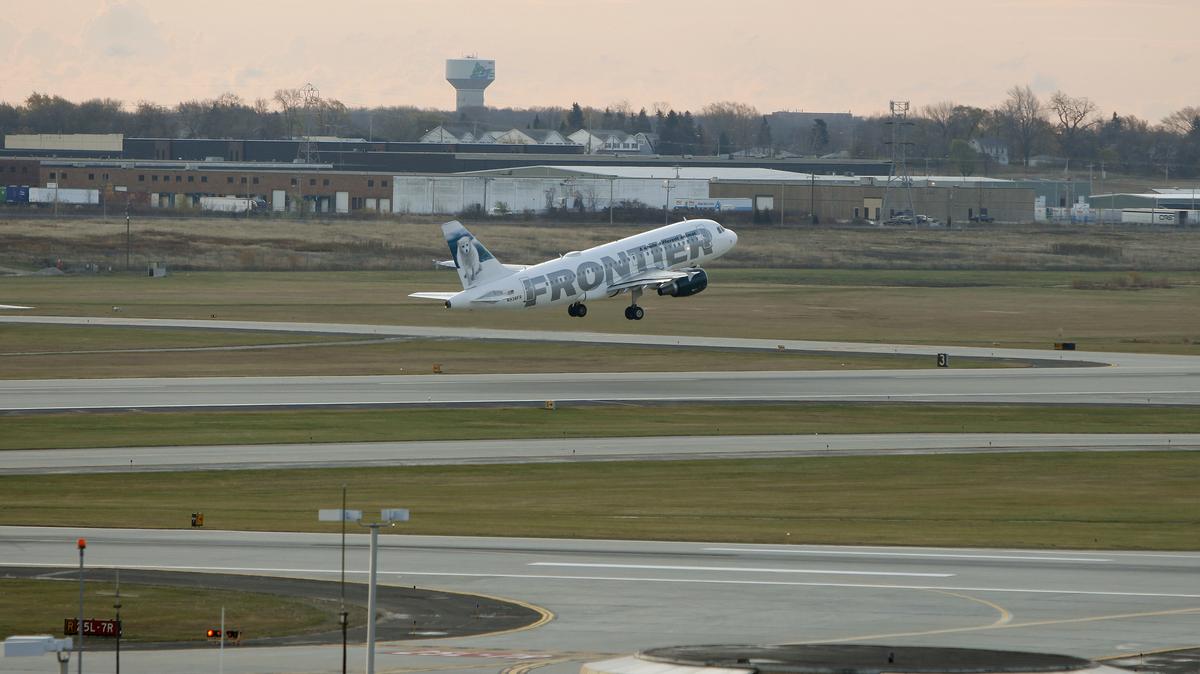 As part of the U.S. Department of Transportation`s plans to maintain and modernize the infrastructure of airports across the country, Wisconsin airports received $16.1 million in Wisconsin airport infrastructure projects, including $600,000 for the rehabilitation of Milwaukee Mitchell International Airport`s primary runway.
U.S. DOT Secretary Elaine Chao announced Wednesday at an event in Milwaukee that 247 airports in 40 states will receive a total of $520.5 million for infrastructure projects...
...more

Ken Notes: Airport funding has always been the litmus test of a strong economy and for those keeping track I said the exact same thing in 2006. I am just saying...
---

GENERAL CONTRACTING
Residential - Commercial - Retail - Controlled Environments
FIRE / WATER / STORM DAMAGE RESTORATION
DESIGN / BUILD & REMODELING

"Located in the Madison region for over 30 years, Engineered Construction is an industry leader in commercial construction and the restoration of commercial and residential fire and water damage."
See comments from our clients here.
...more
...A sponsor of Wisconsin Development News
---
Wisconsin senators have signed off on two more of Gov. Tony Evers` agency heads, the latest votes in a confirmation process that has dragged on for more than one year.
Senators voted Wednesday 32-1 to approve Department of Children and Families Secretary Emilie Amundson and 33-0 Department of Natural Resources Secretary Preston Cole with minimal discussion.
The only member to vote against Amundson was Democratic Sen. Lena Taylor, of Milwaukee, while the only person to speak on the appointments was Republican Sen. Tom Tiffany, who said he hopes Cole ensures DNR employees "are accountable to him and the taxpayers of the state of Wisconsin." ...
...more
---
As an affiliate of McMahon Associates, Inc., IPR provides Public/Private Partnership (P3) opportunities for a vast array of projects in small to medium-sized communities, as well as offering Municipal Administrator Services to local governments on an as-needed basis... and... A sponsor of Wisconsin Development News
...more
---
April 28-29, 2020
Radisson Hotel and Conference Center
2040 Airport Drive
Green Bay, WI 54313
...more
A Conference on Building Communities of Equity and Opportunity

T1W will bring together individuals and organizations from multiple sectors across Wisconsin to address the most persistent barriers to inclusion, what is working, and what is promising on the horizon.
---
Stay up to date by reading our
MadREP Report,
a bi-monthly newsletter that features regional economic development news, events and opportunities.


...more
---
| | | | |
| --- | --- | --- | --- |
| Dane County ED | | | |
| | | | |
| | | | |
| | | | |
...more
---

Findorff, builders of Wisconsin`s finest projects...and ...A sponsor of Wisconsin Development News
---
JSD provides complete services in Planning & Development, Civil Engineering, Transportation Engineering, Water Resources, Landscape Architecture, Construction Services, Surveying & Mapping, and Environmental Services. Offices in Madison - Milwaukee - Kenosha - Fox Valley & Wausau.
---

Ken Notes: WDNews relies on the actual journalism provided by your local media outlets. Without these partners we can not bring you the unbiased news, leads and updates you need to thrive in Wisconsin. Support your local media...
---
Note: I changed the link here to Toms Twitter account. JS limits the number of articles I can read so I look at TD`s Twitter feed every week. I`ll Still include JS articles but after ten you need to subscribe.
I also updated the picture because, well Tom is getting old and development is taking it`s toll!!!

Milwaukee - 1/1/2020 Journal Sentinel business reporter Tom Daykin talks about commercial real estate and development, including stores, hotels, offices, condos, apartments and industrial buildings...
...more

Ken Notes: Tom Daykin is the source for ED news in MKE. This is a permanent link to articles in his blog which is updated daily...
---
Our Current Publications:
...more
---
Online at WisconsinDevelopment.com (4 weeks of articles) - Searchable at Search WDN - WDN Tool Box, Links you can use everyday to help you and Wisconsin grow! Edited and published by Ken Harwood @ LinkedIn.

Click Here To Subscribe or add Friends and Colleagues... WDN si Available free thanks to our SPONSORS... Why I publish WDN... WDGreen Environmental News From a Business Perspective!

...more

Ken Notes: "Ken Notes" may be reprinted in context without permission. Attribution should be Ken Harwood, Editor Wisconsin Development News or Ken Harwood Advocate for Wisconsin.