---
Ken Harwood
Advocating for Wisconsin
Ken [at] KenHarwood.com
608.334.2174
...more
---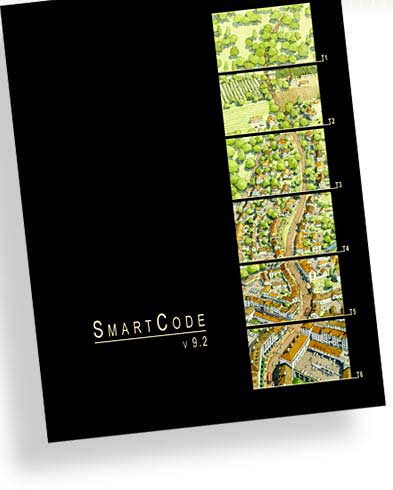 The Current version is at the link...


The original SmartCode was released by Duany Plater-Zyberk & Company (DPZ) in 2003, after two decades of research and implementation. It has been continually updated with input from scores of practitioners from numerous disciplines. Since 2004, the model code has been completely open source and free of charge....

SmartCode is a unified land development ordinance template for planning and urban design. Originally developed by Duany Plater-Zyberk & Company, this open source program is a model form-based unified land development ordinance designed to create walkable neighborhoods across the full spectrum of human settlement, from the most rural to the most urban, incorporating a transect of character and intensity within each.

It folds zoning, subdivision regulations, urban design, and basic architectural standards into one compact document. Because the SmartCode enables community vision by coding specific outcomes that are desired in particular places, it is meant to be locally calibrated by professional planners, architects, and attorneys....
...more

Ken Notes: I included a link to this last week but it was broken -- this one works and I will keep it at the bottom of WDNews for a while as a resource.

If there is enough interest I can put together a seminar on this and bring in some experts to explain it. Fitchburg is using SmartCode for an new subdivision in the community.
---
The Wisconsin Multifamily Report
2019 Development/Investment Outlook

...In this report, we examine the eleven largest metropolitan statistical areas, or MSA's, in the State of Wisconsin as well as the state itself.Specifically, this analysis includes an examination of employment/unemployment trends and housing construction activity (as evidenced by building permits) over the past ten years.
Each section of this report concludes with an analysis of the relationship between annual employment gains or losses and multifamily housing starts.This employment/permit ratio is a very useful figure for assessing the viability of a given area for residential development and/or investment. By looking at the relationship between these two factors, we can gain a clear understanding of whether the area is trending a condition of over-supply or under-supply.
...more

Ken Notes: Remember WDNews is a great way to share your work with Wisconsin`s Development Community. No adds or promotional materials unless you are a sponsor...
---

Congrats 2018 Deal of the Year Winners

Office Building
345 West Washington Avenue
Andrew Schmidt
The Alexander Company

Industrial
Generac Power Systems
2900 Beloit Avenue
Chase Brieman
CBRE

RETAIL
99 West Beltline Highway
Chris Caulum
Oakbrook Corporation
Mike Herl
Madison Commercial Real Estate

LAND / OTHER
Madison College | 801 West Badger Road
Jenny Lisak and Deb Ersland
Key Commercial Real Estate
OVERALL DEAL OF THE YEAR
Jenny Lisak & Aimee Bauman
Key Commercial Real Estate
The Gebhardt Building
801 E. Washington Avenue

...more

Ken Notes: Attention media -- Some great Madison stories here. Also if other communities have done similar awards please send or contact me...
---
After Foxconn Technology Group suggested a possible reconsideration of their Wisconsin deal in January, the tech giant confirmed they will build a $10 billion plant in Mount Pleasant.
Discussions between President Donald Trump and Foxconn chairman Terry Gou prompted the confirmation...
See Also:
...more

Ken Notes: Can we not get a State communications director who can address these issues and articles with facts and realities. We are becoming the laughing stock of the nation and most of it is not deserved! We should be using this as a platform to tout the States economic development opportunities.

We still need to watch this evolve as the Foxconn mission has changed and exactly what gets built and when is still up in the air. Since infrastructure goes in first and Racine county is fronting this based on projected TIF revenue I for one would be very nervous and cautious. On the other hand it does look like the hospitals and other development is moving forward. Trust but verify.

Speaking of trust our President, the one who said Foxconn would continue it`s project has "Deutsche Bank reportedly considering restructuring President Trump`s loans following the 2016 election over concerns he would default". I am just saying...
---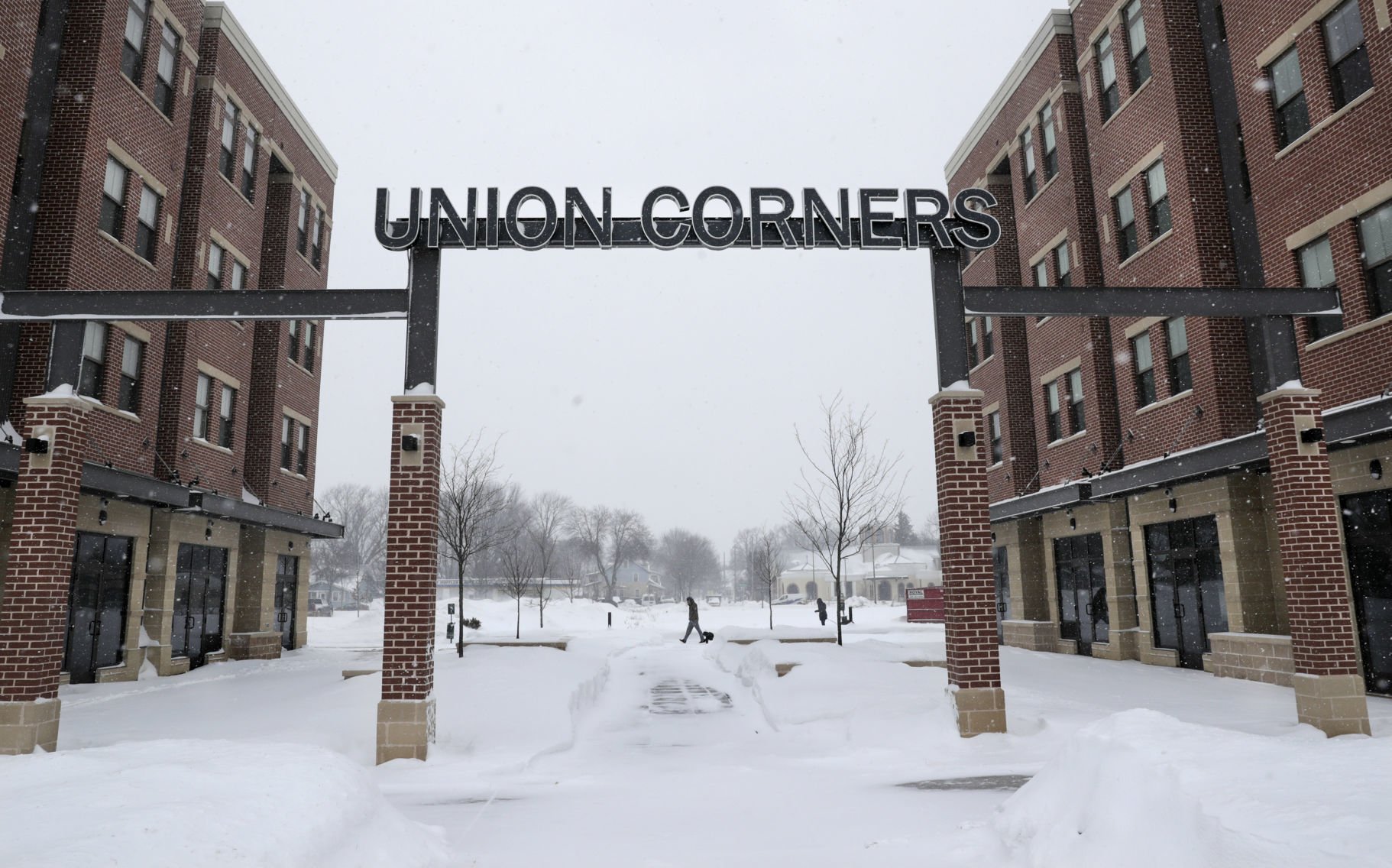 After 15 years of start-and-stop work, and following several rounds of city and neighborhood input, a developer is proposing the final piece of the $80 million, multi-phase Union Corners mixed-use project that's been slowly rising on the East Side.
Developer Gorman & Co. is offering a $24 million, four-story building — to be called The Nexus — with 90 apartments, 17,000 square feet of retail space and 91 parking stalls behind the structure at the corner of East Washington Avenue and Milwaukee Street....
SEE ALSO:
...more

Ken Notes: Can we applaud Gorman & Co. for hanging in there, this has been a challenging project from the onset and the city was often in the micro management position. Now we have a UW Health facility affordable housing a GrandFamily facility and more --- not bad....
---
SCS - At the forefront of sustainable environmental solutions for over 40 years and ...A sponsor of Wisconsin Development News
---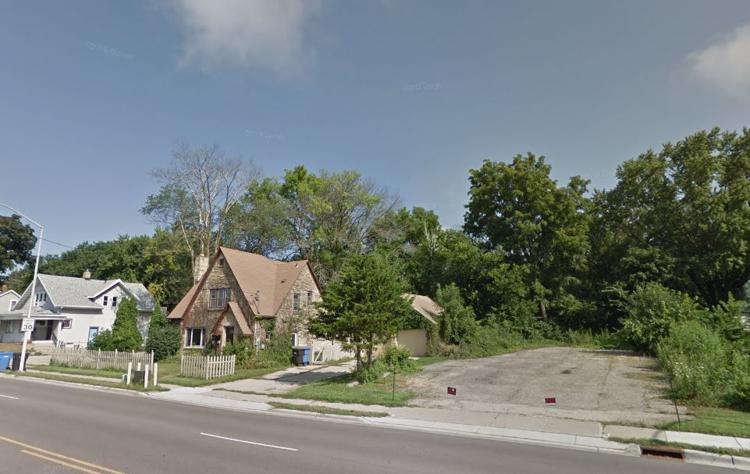 The developer for a 39-unit apartment building is scaling back the project's height after the four-story plan was shot down by the Middleton City Council and decried by nearby residents.
The Addison project, led by Anthony Gray, who owns four lots in the 6800 block of University Avenue, had originally proposed the building in November 2017. Gray sought to build the apartments over three lots and preserve the cottage-style house that now holds the offices for his other venture, the Institute for Global Ethics. To do this, he would need City Council approval since the area is not zoned for buildings that tall...
...more
Ken Notes: Just an observation - to support the current land prices in Middleton affordable housing will have to go up or be placed on much smaller lots.
SmartCode
has some interesting ideas...
---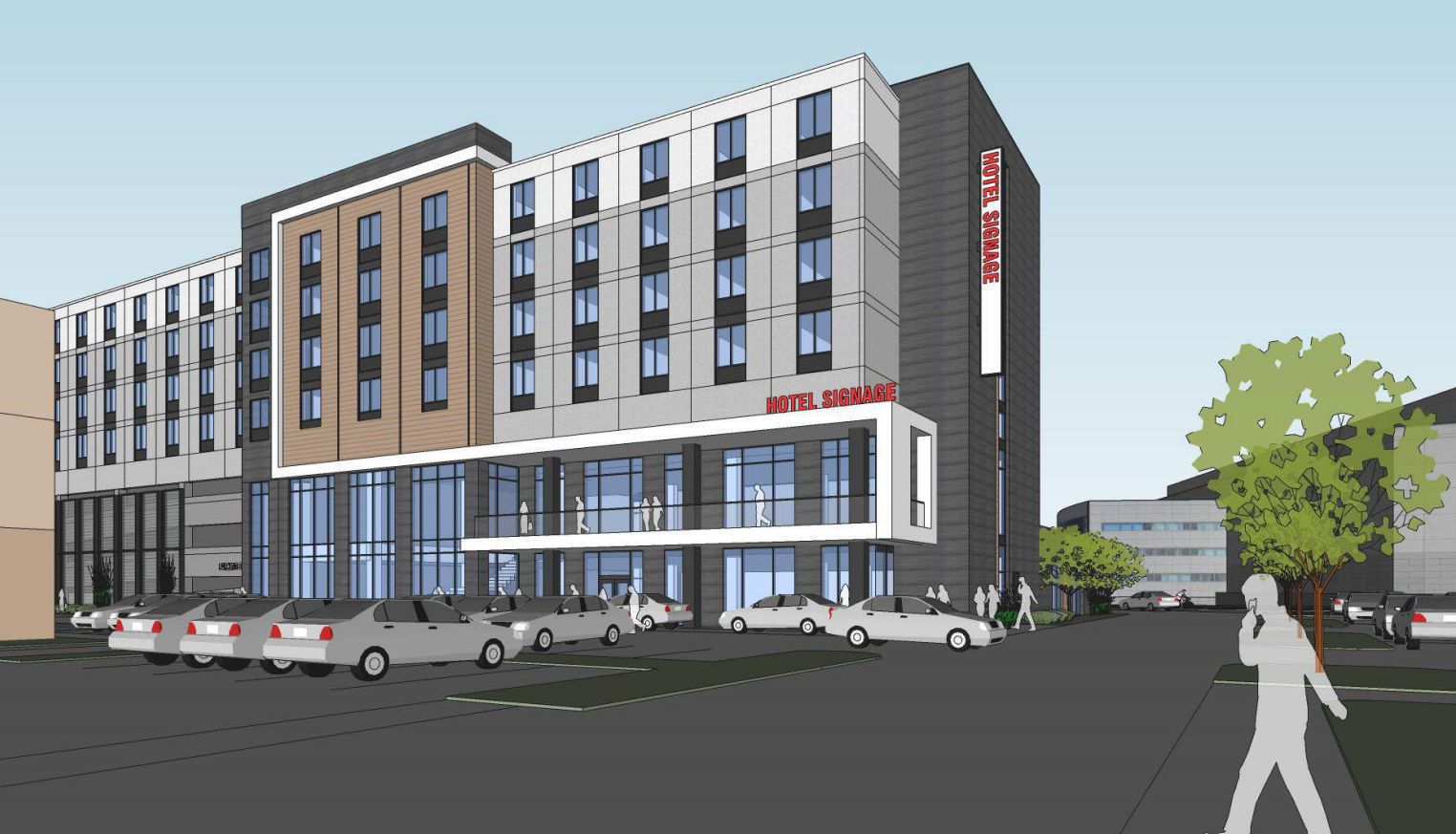 More lodging could be coming to downtown Madison if a developer`s proposal for a six-story hotel on Regent Street is approved.
The proposed site at 760 Regent St. is currently a parking lot located across from the Kohl Center, separated by railroad tracks and Southwest Commuter Path. The hotel would be set back from Regent Street, behind an existing office building at 780 Regent St.
Mortenson Development, Inc. is the firm behind the project.
...more
---
We will power our communities and empower cooperative members
to improve the quality of their lives.
...more
---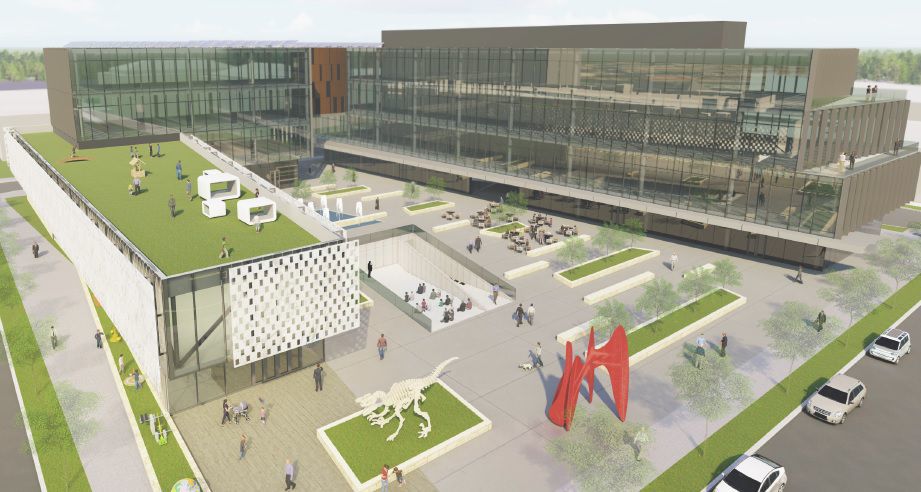 Negotiations are going well for two building projects in Eau Claire, but developers and the city's Redevelopment Authority are seeking more time to hash out details.
The RDA board voted unanimously for three-month extensions to negotiate land deals for affordable housing and office buildings proposed in two Eau Claire redevelopment districts.
"There've been substantial gains in the process for both projects," said Aaron White, the city's economic development manager...
...more
---
As the cost of wind and solar power continues to fall, a new organization is pushing the Republican-controlled Wisconsin Legislature to embrace renewable energy and begin working on policies to address a rapidly changing marketplace.
"Clean energy may very well now be the cheapest source of energy," Scott Coenen, executive director of the Wisconsin Conservative Energy Forum, told a handful of lawmakers this week at a briefing at the state Capitol...
...more

Ken Notes: Wow I have been pushing this agenda every week for seven years and was told by many I was nuts, now I am mainstream.
---
Miron's comprehensive range of construction services are designed to meet the unique and diversified needs of our clients. Contact Us.
...more
...A sponsor of Wisconsin Development News
---
Phillips-Medisize, a Molex company, started construction of a new state of the art manufacturing facility located in the St. Croix Meadows development in Hudson,
Wisconsin
.
The company is an end-to-end provider of innovation, development and manufacturing solutions to the pharmaceutical, diagnostics, medical device and specialty commercial market segments.
According to company officials, this site is expected to support at least 230,000 sq. ft. of manufacturing space for FDA-regulated products. This new Phillips-Medisize facility will be situated on a 34-acre site in St. Croix Meadows development, representing the company's single largest operation in Wisconsin with opportunity to expand.
...more

Ken Notes: Congrats Hudson, the quiet side of the State. Really a lot of opportunity for ED Growth and some great leadership over there...
---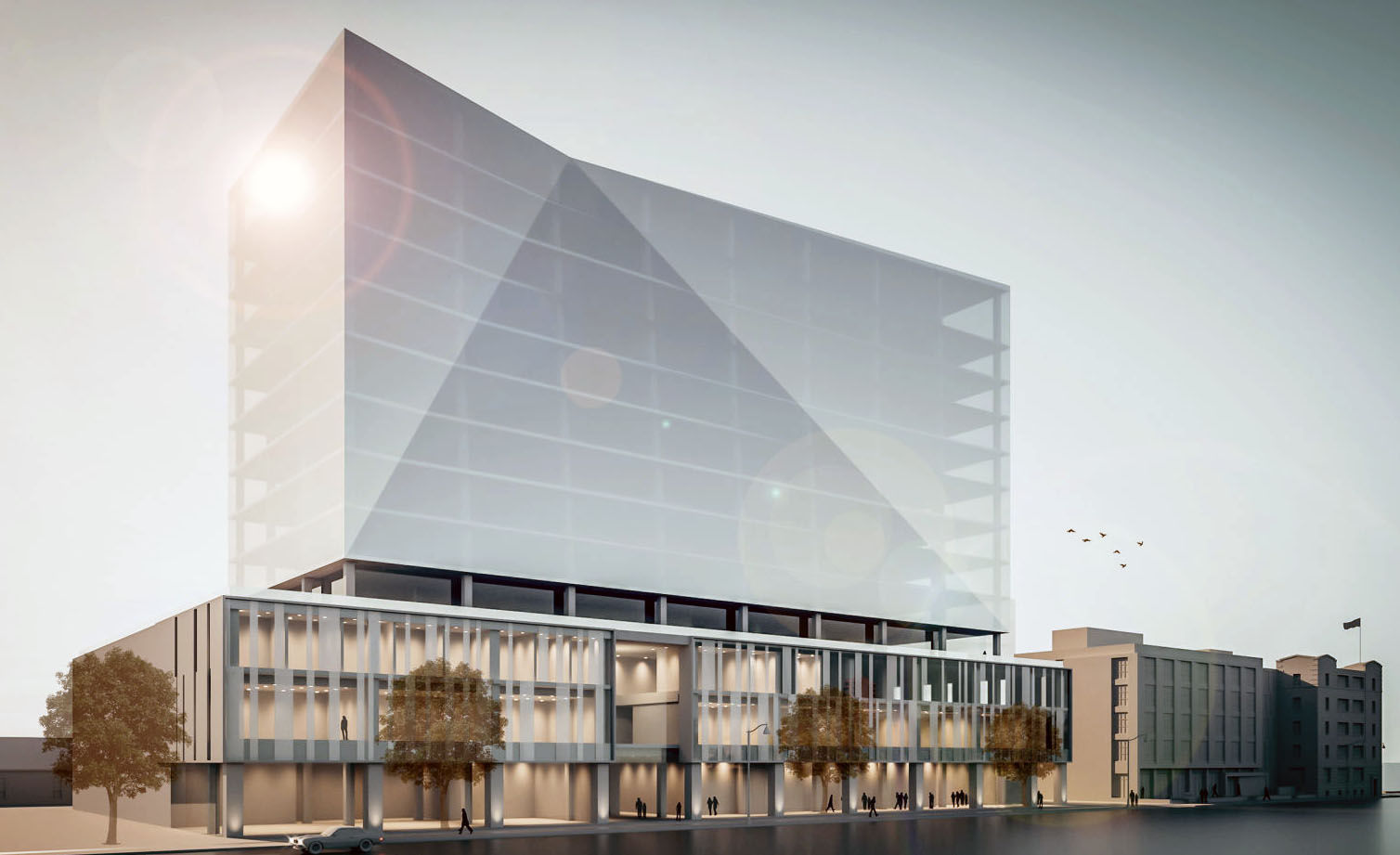 When Ald. Ledell Zellers saw designs for a proposed 11-story office building slated for the 900 block of East Washington, she loved them, she said. But she had one major concern with the plans, which included an all-glass tower.
She told Curt Brink, the developer of the project: "I would like to be able to support it. Are you going to do bird resistant glass?"...
...more
---
"Founded in 1976 by George and Candy Gialamas, The Gialamas Company specializes in Class A Commercial Real Estate. Old Sauk Trails Park, is one of the most prestigious business parks in Wisconsin; containing numerous office buildings supplemented by restaurants, hotels, financial institutions, a childcare facility and a walking/jogging trail system....
...more
...A sponsor of Wisconsin Development News
---
The Latest on state Senate confirmation hearings for
Wisconsin
Corrections Secretary-designee Kevin Carr and Transportation Secretary-designee Craig Thompson (all times local):
Gov. Tony Evers` pick to lead the state Department of Transportation says that "by every measure the condition" of Wisconsin`s transportation system "is declining."
Craig Thompson testified Wednesday before the state Senate`s transportation committee...
See Also:

...more

Ken Notes: We need a transit infrastructure scoring system and then prioritize projects based on need. The problem is that there are always those who are more vocal in advocating for their project. It will be interesting to see how Craig handles this because he was the one they hired to help them be heard.

At the end of the day we should be able to see all the projects, the scores, and who got funded. I will be happy to write the data base, I served on the state discretionary funding panel in the Thompson administration, and as Mayor of Neenah may have had one of the smartest public works directors in the state.

Also a new idea on the gas tax - add a small stabilization tax to gas designed to maintain a steady price for a period of time (like a budget cycle). This will allow business to budget more effectively and will provide additional tax revenue when it is most affordable to do so.
---

Findorff, builders of Wisconsin`s finest projects...and ...A sponsor of Wisconsin Development News
---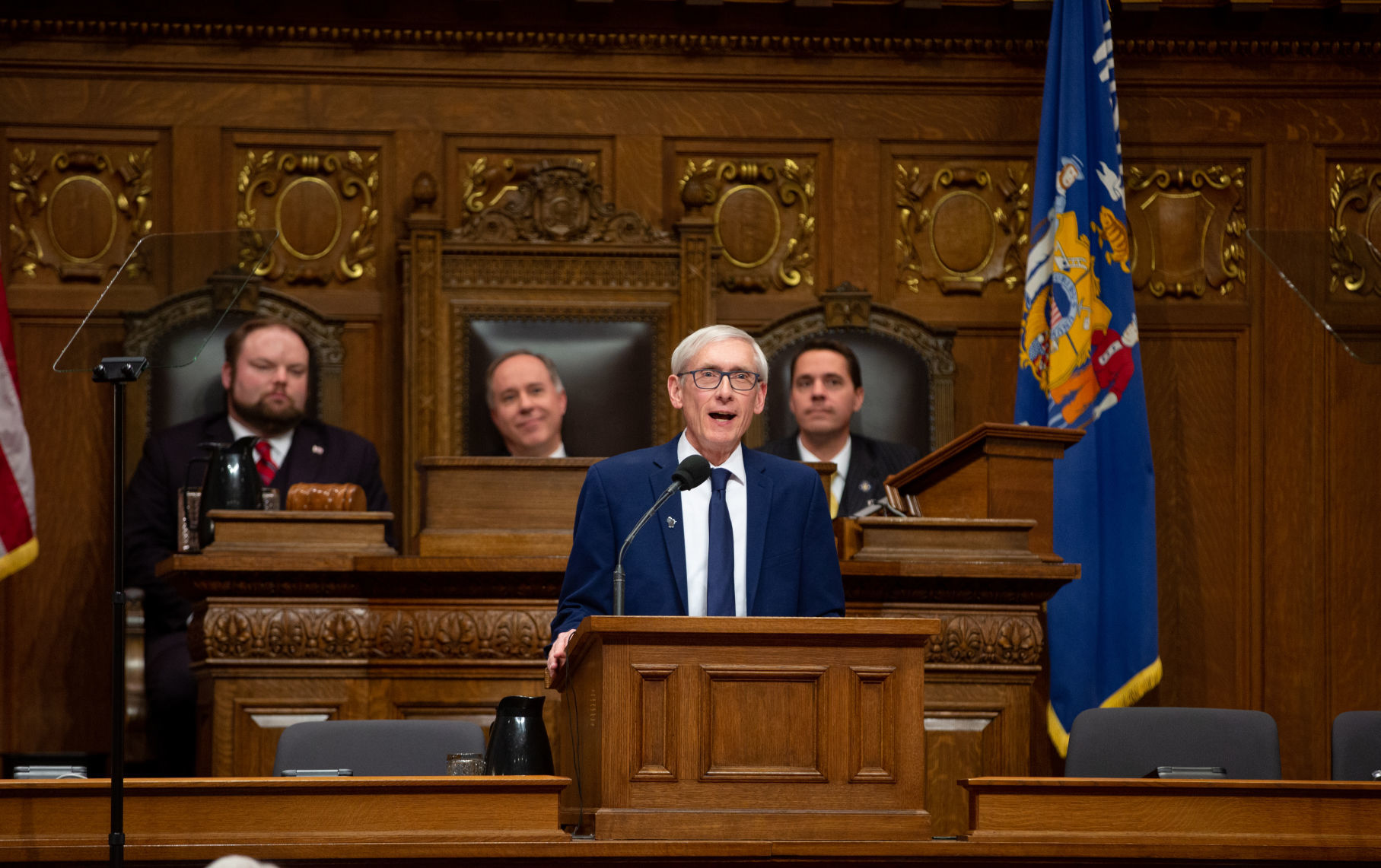 Gov. Tony Evers issued his first veto on Wednesday, rejecting a Republican proposal to fund a middle-class tax cut by tapping into the state`s budget reserves.
Evers said he objects to passing a major fiscal policy item outside of the state budget process, which is set to begin next week when he introduces his two-year spending plan to the Legislature. He also objected to the bill`s reliance on the state`s budget reserves...
...more

Ken Notes: Try a tax incentive program based on new jobs and growth. I promise a person would rather make more dollars an hour that receive a small tax cut.
---
As an affiliate of McMahon Associates, Inc., IPR provides Public/Private Partnership (P3) opportunities for a vast array of projects in small to medium-sized communities, as well as offering Municipal Administrator Services to local governments on an as-needed basis... and... A sponsor of Wisconsin Development News
...more
---
The Wisconsin Housing and Economic Development Authority (WHEDA) has made sizeable strides in helping more households of The Badger State achieve their dream. In its annual report published recently, WHEDA said that the agency had made loans to 3,450 individuals and families totaling $427.5 million—the best for the agency since 2006.
"While our financing activity clearly illustrates the scope of what we do, we never lose sight that each numerical figure represents a family or an individual or small business owner whose life has been positively impacted by because of their experience with WHEDA," Wyman B. Winston, Executive Director at WHEDA wrote in his address in the annual report.
...more

Ken Notes: The governor has suggested he want to tie economic development and affordable housing together. WHEDA would be the perfect place to start. Give them a way to partner with projects to provide affordable housing, they should also work with communities to look at more dense zoning options and smaller homes rather than subsidized housing that perpetuates the affordable housing dilemma....
---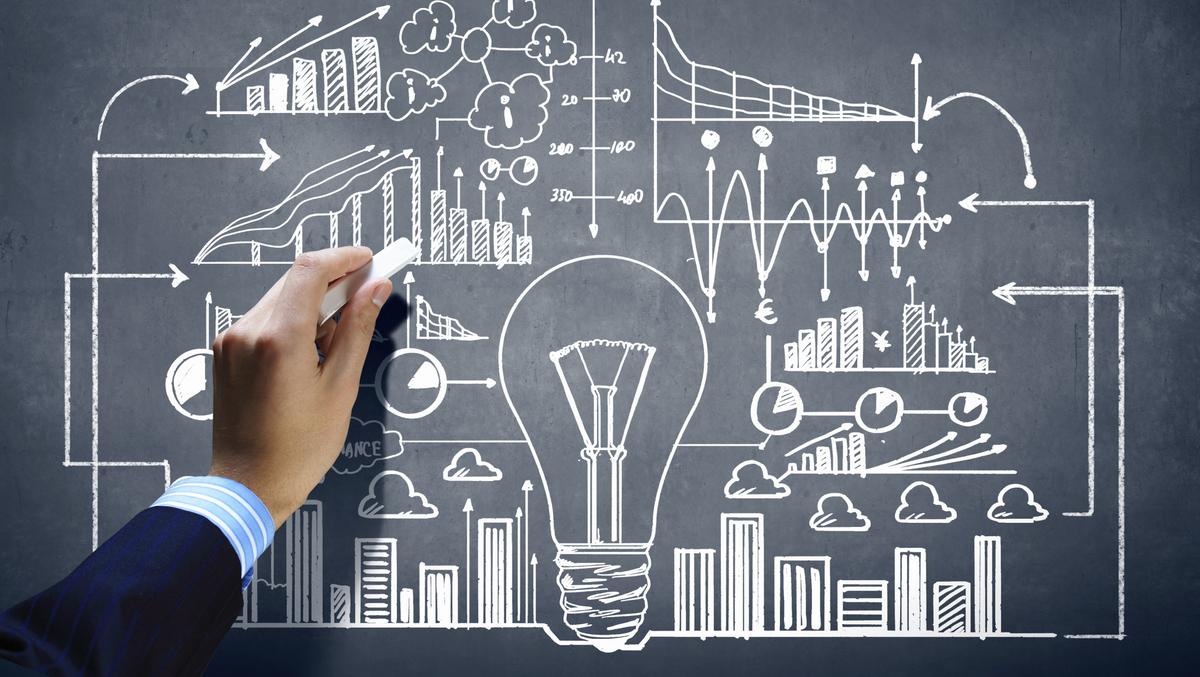 ...more

Ken Notes: A rerun but more details on how WEDC supports these companies. Another reason to keep WEDC and make it better...
---
Stay up to date by reading our
MadREP Report,
a bi-monthly newsletter that features regional economic development news, events and opportunities.

Find older issues here.

...more
---
US food company Conagra Brands, owner of frozen vegetables brand Birds Eye, is expanding operations at its facility in Beaver Dam, Wisconsin. The project expected to create about 140 full-time jobs over the next five years.
Conagra Brands plans to invest approximately $78 million to modernize and expand the current 350,000-ft2 cold storage and vegetable packaging facility on Green Valley Road, which supports the Birds Eye frozen vegetables operation. The Birds Eye operations are supported by almost 800 employees at both the Beaver Dam and Darien plants in Wisconsin.
Wisconsin Economic Development Corporation is supporting the expansion by authorizing up to $750,000 in state income tax credits over the next five years as an incentive.
See Also:
...more
Ken Notes: This is only $7,500 per new job. I am still trying to figure out the magic WEDC formula. Again, I propose a uniform state tax incentive program available to all growing or new companies - Just a thought...
---
| | | | |
| --- | --- | --- | --- |
| Dane County ED | | | |
| | Got Moo-La? | | |
| | | | |
| | | ??? | |
...more
---
The proposed Door County Maritime Museum lighthouse on Sturgeon Bay's west-side waterfront could be as "dead in the water" as Robert Papke's failed hotel project.
That's because the location of the proposed $5.5 million ten-story tower could, like the recently-scuttled hotel project, be on filled lakebed. If so, the Maritime Museum would have to have the City of Sturgeon Bay lease the property from the Commissioner of Public Lands, then sub-lease it to the Maritime Museum...
The Maritime Museum has raised $3.2 million of the $5.5 million needed to complete the tower. The grant of up to $250,000 from WEDC would assist in reaching the total fund-raising goal...
...more
---

GENERAL CONTRACTING
Residential - Commercial - Retail - Controlled Environments
FIRE / WATER / STORM DAMAGE RESTORATION
DESIGN / BUILD & REMODELING

"Located in the Madison region for over 30 years, Engineered Construction is an industry leader in commercial construction and the restoration of commercial and residential fire and water damage."
See comments from our clients here.
...more
...A sponsor of Wisconsin Development News
---
MADISON, Wis. - So much of the world around us, is connected to the internet. Smartphones, smarthomes, appliances, even our vehicles use millions of sensors that fill the environment around us, that we can`t even see.
As the technology has aged, it`s become less expensive, and that means it is within reach for businesses looking for ways to enhance efficiency and improve products for consumers.
In recent years, as more things have become connected to the internet, a term has emerged: The Internet of Things. IOT is essentially is the phrase applied to all of the physical things that are connected to the internet, and more businesses are noticing its potential, and more state colleges know that it`s their role to make sure students are prepared to fill the need of these industries in Wisconsin.
Dr. Hal Evensen, a professor of Engineering Physics at UW-Platteville, recently held an Internet of Things Curriculum Workshop...
...more

Ken Notes: A MUST READ. This technology will change the way we do business like quality control did in the 70`s 80`s and 90`s.
---
...A sponsor of Wisconsin Development News
---
Wisconsin's municipalities rely on property taxes at nearly twice the rate as their counterparts in other states on average, according to a new report.
Municipalities in the Badger State got about 42 percent of their revenue from property taxes — well above the national average of about 23 percent, according to the study being released Thursday by the nonpartisan Wisconsin Policy Forum.
Wisconsin ranks seventh in the nation for its reliance on property taxes for funding municipalities...
...more

Ken Notes: I like cause and effect taxes - property tax for public safety and infrastructure - income taxes for jobs and education - gas taxes for transit - utility taxes for utilities... Alas politicians would never stand for a public knowing where the money is coming from and how it is being spent...
---
Ashwaubenon-based retailer Shopko has formally notified the state of its intentions to close 18 stores in Wisconsin. Shopko says the store closings will result in 798 people losing their jobs effective May 6....
...more

Ken Notes: I would love to see an investment group try and keep and restructure the Shopko brand I think these stores and locations have great potential if the shopping experience and product line changed.
---
613 Williamson Street - Suite 210 Madison, WI 53703 - 608.467.1513

We are a team of commercial real estate experts devoted to ensuring commercial tenants receive conflict free, tenant-focused advice. Please Watch our video here.


...more
...A sponsor of Wisconsin Development News
---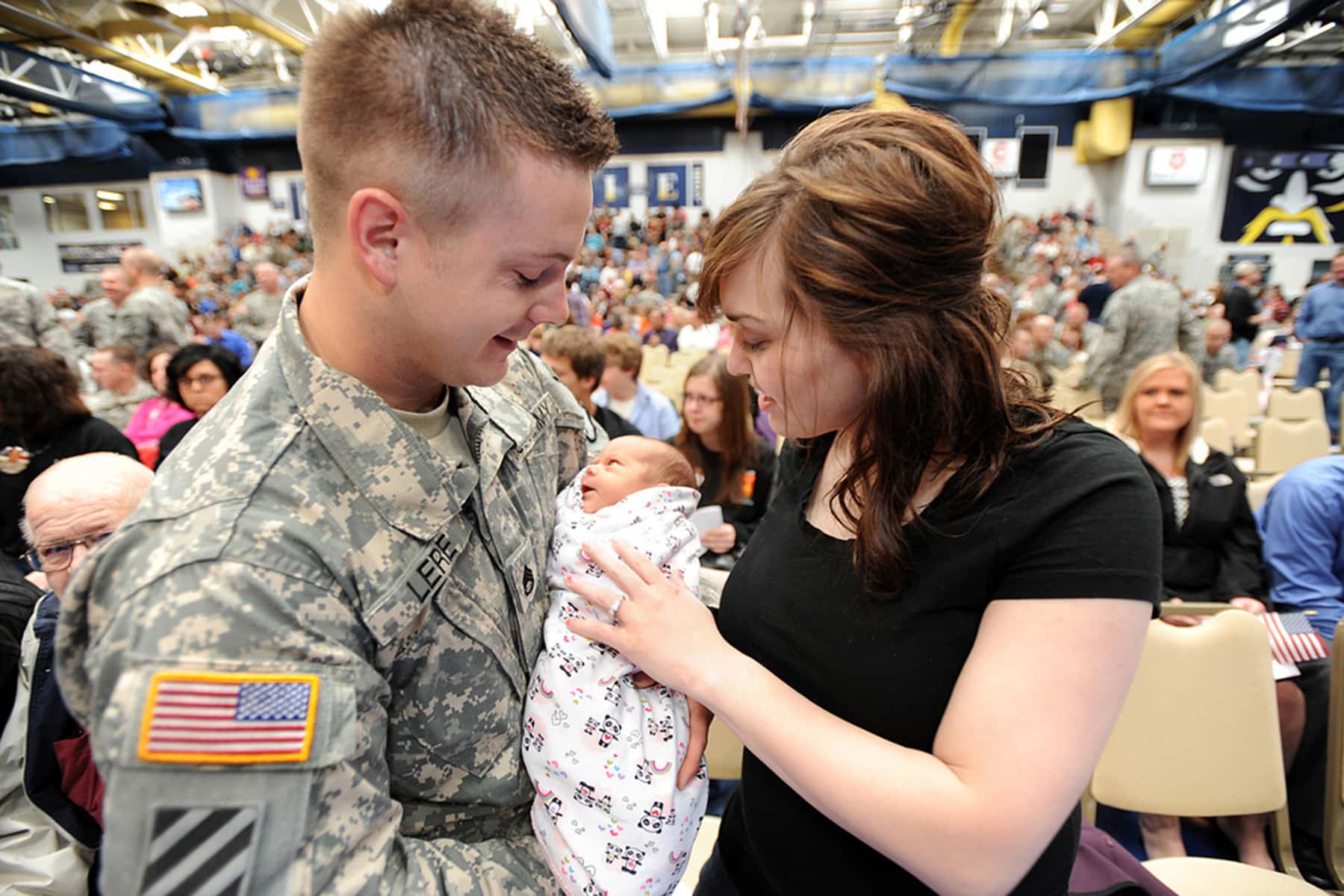 The Wisconsin Veterans Chamber of Commerce, in partnership with the multiple state agencies and US Chamber of Commerce Foundation's Hiring Our Heroes, convened for a community engagement event recently to discuss the issue of military spouse unemployment and underemployment in the State of Wisconsin.
The event established the groundwork for Wisconsin to be designated as a Military Spouse Economic Empowerment Zone (MSEEZ) on June 4, 2019, the first such designation in the country focusing on spouses of National Guard and Reserve component service members. The designation brings together employers and business leaders to commit to hiring military spouses in Wisconsin. ..
...more
---
JSD provides complete services in Planning & Development, Civil Engineering, Transportation Engineering, Water Resources, Landscape Architecture, Construction Services, Surveying & Mapping, and Environmental Services. Offices in Madison - Milwaukee - Kenosha - Fox Valley & Wausau.
---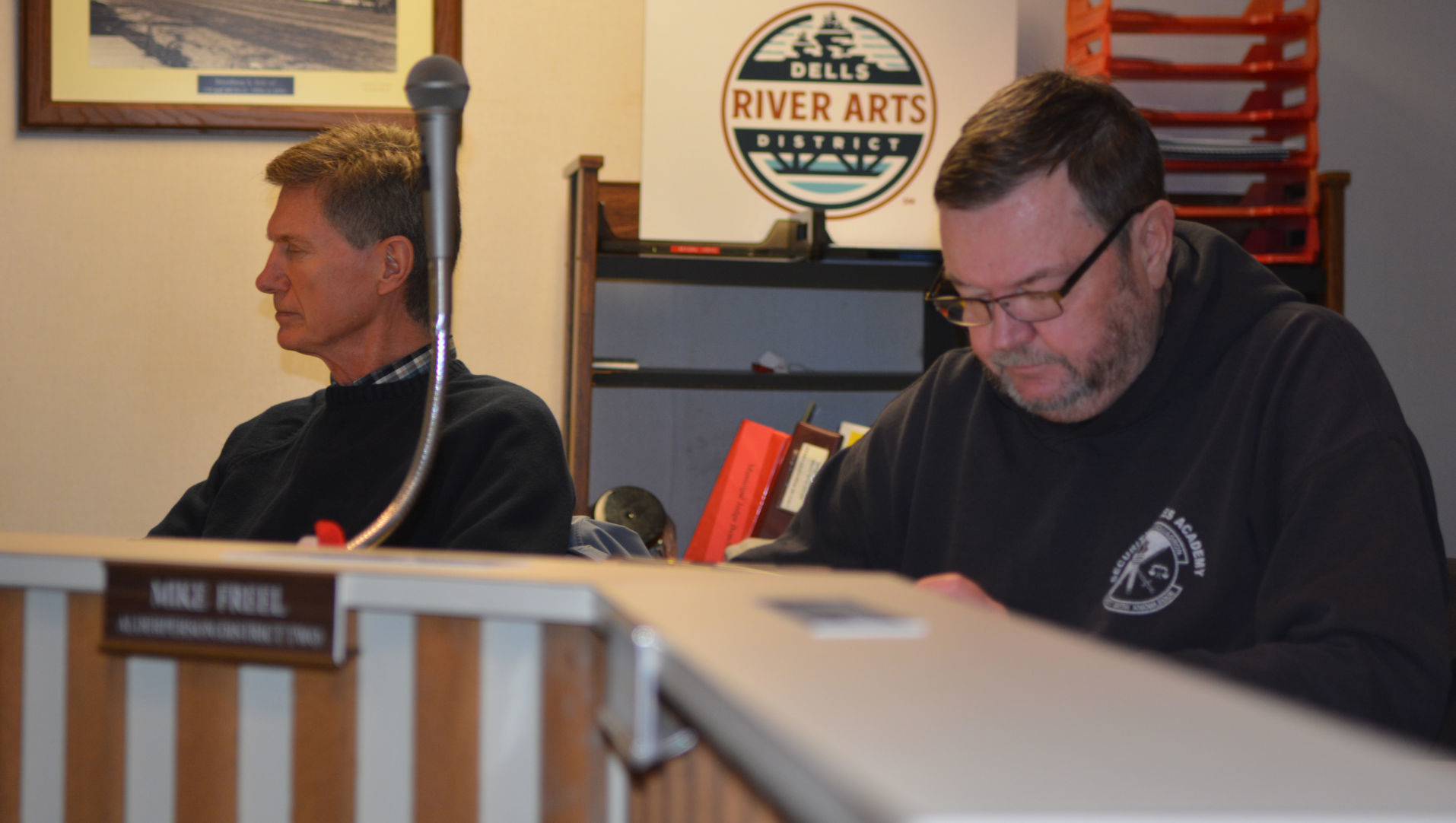 Wisconsin Dells approved a traffic impact analysis study as part of preparations for the new Wisconsin Dells High School.
The study, which was approved during the Feb. 11 Public Works Committee meeting and the Feb. 18 Common Council meeting, is for the exit 87 from Interstate 90 development area. The study is expected to cost around $15,000, and the funding will come out of a previously budgeted $20,000 under tax increment funding, or TIF, for the area covered in the district....
...more
---
We manage your IT-- so you can focus on running your business

Know you need IT but not sure where to start? Let our technical experts designs an IT plan that works for your company. We`re your IT one stop shop.

...A sponsor of Wisconsin Development News
---
The Door County Maritime Museum was given the go-ahead by the Sturgeon Bay City Council Tuesday evening to seek a community development investment grant to help pay for the construction of a ten story tower at its location on the city's west side waterfront. The council action means that the local organization can apply for up to a quarter million dollars in grant funding through the Wisconsin Economic Development Corporation. The museum is more than halfway to its goal of a $5.5 million addition, but, in order to start construction in June, the grant is needed to close the $2.3 million fundraising gap. A local Door County business has pledged $200,000 dollars to pay for the installation of pilings for the tower construction. The driving of the pilings could begin in March or April. The council was told that a couple hundred people have donated to the maritime tower fundraising effort...
...more
---

Ken Notes: WDNews relies on the actual journalism provided by your local media outlets. Without these partners we can not bring you the unbiased news, leads and updates you need to thrive in Wisconsin. Support your local media...
---
More Liberal Arts Schools Helping Students Bridge Gap To Workforce
Carthage College in Kenosha is using a $15 million gift to develop a career education program for incoming freshman beginning this fall.
The money was originally going to be used to build a new career center on campus, but Carthage President John Swallow believes mandating students complete four years of experiential education will give them the skills needed to secure employment after graduation.
...more

Ken Notes: A very good idea...
---
Note: I changed the link here to Toms Twitter account. JS limits the number of articles I can read so I look at TD`s Twitter feed every week. I`ll Still include JS articles but after ten you need to subscribe.
I also updated the picture because, well Tom is getting old and development is taking it`s toll!!!

Milwaukee - 1/1/2020 Journal Sentinel business reporter Tom Daykin talks about commercial real estate and development, including stores, hotels, offices, condos, apartments and industrial buildings...
...more

Ken Notes: Tom Daykin is the source for ED news in MKE. This is a permanent link to articles in his blog which is updated daily...
---
...A sponsor of Wisconsin Development News
---
Our Current Publications:
...more
---
---


Online at WisconsinDevelopment.com (4 weeks of articles) - Searchable at Search WDN - WDN Tool Box, Links you can use everyday to help you and Wisconsin grow! Edited and published by Ken Harwood @ LinkedIn.

Click Here To Subscribe or add Friends and Colleagues... WDN si Available free thanks to our SPONSORS... Why I publish WDN... WDGreen Environmental News From a Business Perspective!

...more

Ken Notes: "Ken Notes" may be reprinted in context without permission. Attribution should be Ken Harwood, Editor Wisconsin Development News or Ken Harwood Advocate for Wisconsin.