---
---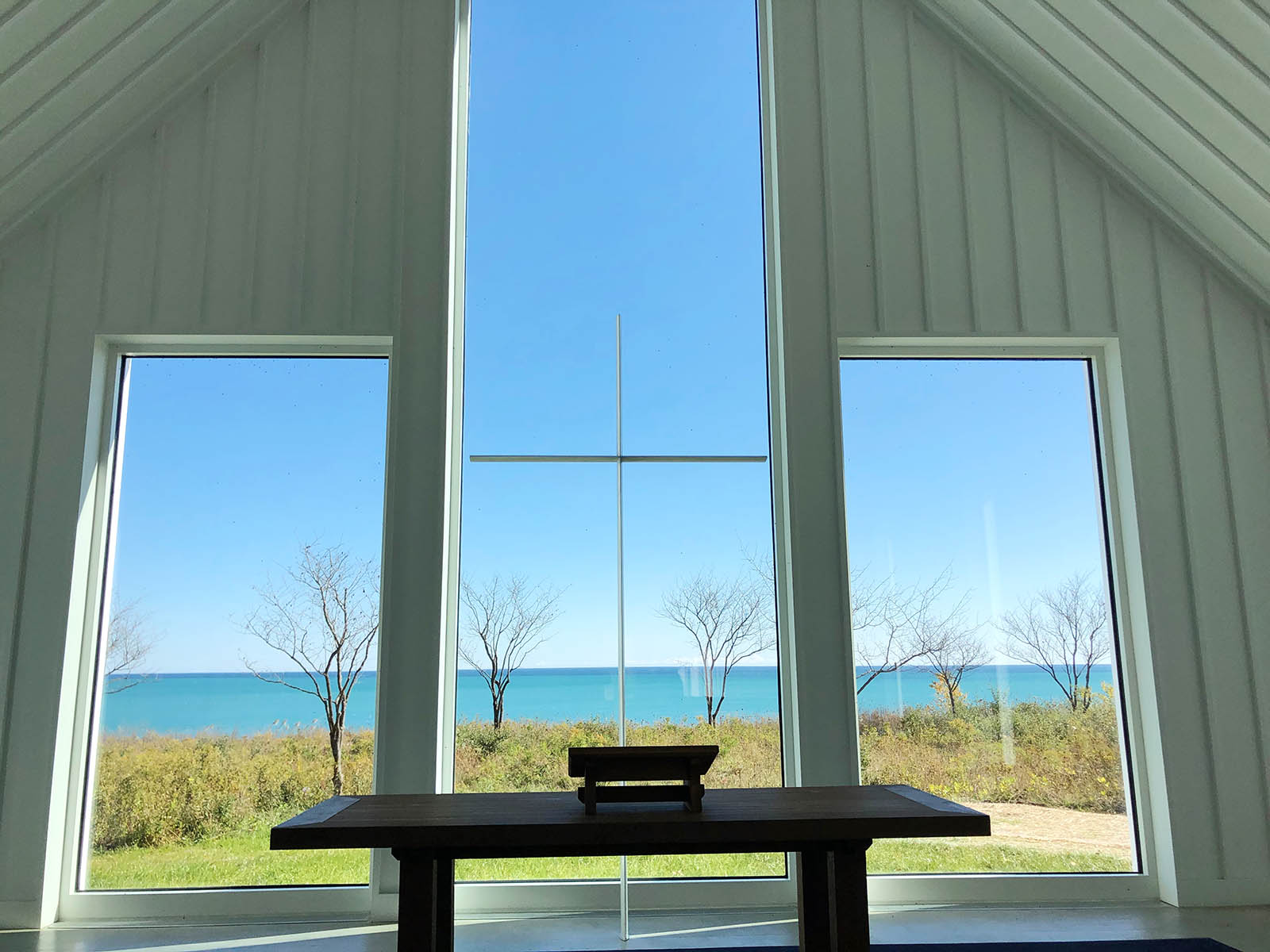 With its striking white steel exterior set amid the lush green of rural Sheyboygan County and the striking blue hues of Lake Michigan and the sky behind it, Kohler's new Straits Chapel cuts a dramatic figure.
The chapel is the newest venue in a family of properties that, while focused in the Village of Kohler, are also scattered around Sheboygan.
...more

Ken Notes: WOW this is fantastic. Kohler does so much for the area. And of course the Ryder Cup is coming in 2021!
---
"Founded in 1976 by George and Candy Gialamas, The Gialamas Company specializes in Class A Commercial Real Estate. Old Sauk Trails Park, is one of the most prestigious business parks in Wisconsin; containing numerous office buildings supplemented by restaurants, hotels, financial institutions, a childcare facility and a walking/jogging trail system....
...more
...A sponsor of Wisconsin Development News
---

We will power our communities and empower cooperative members
to improve the quality of their lives.
...more
---
SCS - At the forefront of sustainable environmental solutions for over 40 years and ...A sponsor of Wisconsin Development News
---
Established in 2001, KA's Wisconsin team upholds our commitment of more than 40 years of construction service in Wisconsin. Combined with the resources of the total KA enterprise, we are capable of undertaking work of virtually any size, scope, or location, whether locally, regionally, or nationally.
...more

Welcome 2020 WDN sponsor Kraus-Anderson Construction Company. Please check out the link to view the amazing projects they have developed from idea to completion.
---
The events of this summer and through the fall have reinforced the need for a statewide conference to address issues of racism, inclusivity and diversity in communities and workplaces. Organizers for this year's "Toward One Wisconsin" inclusivity conference are heading into the final month of preparations for what is now a total virtual program on November 11-13.

"As a state and a nation, we have had to reckon with the repeated, horrific violence of racism, while a pandemic forced us to see racism as a public health crisis," said Eric Giordano, executive director for the Wisconsin Institute for Public Policy and Service, which is hosting the conference.

"By going virtual, we can ensure the safety of presenters and attendees and allow everyone to fully participate in the interest sessions, plenary talks and conference dialogues," Giordano noted.

Toward One Wisconsin will offer 50 interest sessions and 90-plus presenters...

...more
---
Madison Office Lifestyle Portfolio is a portfolio of 16, Class A amenity-rich office properties ranging from 14,000 square feet to over 300,000 square feet in size, and is home to over 130 tenants.

...more
---
Miron's comprehensive range of construction services are designed to meet the unique and diversified needs of our clients. Contact Us.
...more
...A sponsor of Wisconsin Development News
---

GENERAL CONTRACTING
Residential - Commercial - Retail - Controlled Environments
FIRE / WATER / STORM DAMAGE RESTORATION
DESIGN / BUILD & REMODELING

"Located in the Madison region for over 30 years, Engineered Construction is an industry leader in commercial construction and the restoration of commercial and residential fire and water damage."
See comments from our clients here.
...more
...A sponsor of Wisconsin Development News
---
Stay up to date by reading our
MadREP Report,
a bi-monthly newsletter that features regional economic development news, events and opportunities.


...more
---
| | | | |
| --- | --- | --- | --- |
| Dane County ED | | | |
| | | | |
| | | | |
| | | | |
...more
---

Findorff, builders of Wisconsin`s finest projects...and ...A sponsor of Wisconsin Development News
---
JSD provides complete services in Planning & Development, Civil Engineering, Transportation Engineering, Water Resources, Landscape Architecture, Construction Services, Surveying & Mapping, and Environmental Services. Offices in Madison - Milwaukee - Kenosha - Fox Valley & Wausau.
---

Ken Notes: WDNews relies on the actual journalism provided by your local media outlets. Without these partners we can not bring you the unbiased news, leads and updates you need to thrive in Wisconsin. Support your local media...
---
Note: I changed the link here to Toms Twitter account. JS limits the number of articles I can read so I look at TD`s Twitter feed every week. I`ll Still include JS articles but after ten you need to subscribe.
I also updated the picture because, well Tom is getting old and development is taking it`s toll!!!

Milwaukee - 1/1/2020 Journal Sentinel business reporter Tom Daykin talks about commercial real estate and development, including stores, hotels, offices, condos, apartments and industrial buildings...
...more

Ken Notes: Tom Daykin is the source for ED news in MKE. This is a permanent link to articles in his blog which is updated daily...
---
Our Current Publications:
...more
---
Online at
WisconsinDevelopment.com
(4 weeks of articles) - Searchable at
Search WDN
-
WDN Tool Box
, Links you can use everyday to help you and Wisconsin grow! Edited and published by
Ken Harwood @ LinkedIn.
Click Here To Subscribe or add Friends and Colleagues
... WDN si Available free thanks to our
SPONSORS
...
Why I publish WDN
...
WDGreen
Environmental News From a Business Perspective!
...more

Ken Notes: "Ken Notes" may be reprinted in context without permission. Attribution should be Ken Harwood, Editor Wisconsin Development News or Ken Harwood Advocate for Wisconsin.
---
Wisconsin Development News is
Edited and Published by:
Ken Harwood
Ken [at] KenHarwood.com
608.334.2174
Mailing Address:
WisconsinDevelopment.com

P.O. Box 930234
Verona, WI 53593-0234
Please feel free to send story ideas or Press Releases to:
Call 608.334.2174 to confirm receipt.

...more