---

---
---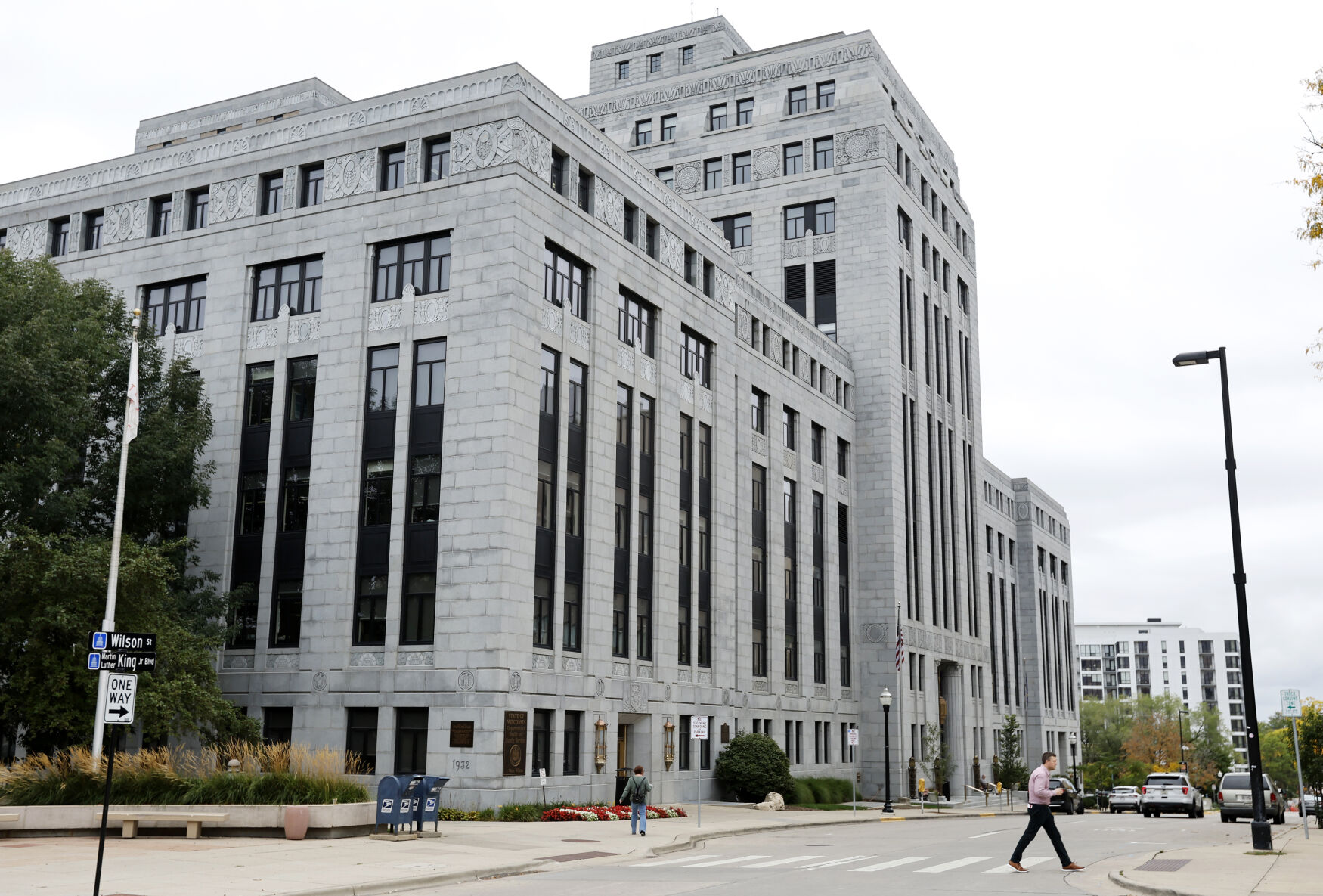 A trio of state-owned buildings in Downtown Madison that the state plans to eventually sell have already drawn considerable interest from developers looking to capitalize on the parcels' prime Isthmus location.

The state will first need to relocate employees to other state facilities, a process that could take several years. But Department of Administration Secretary Kathy Blumenfeld said developers have already started making inquiries.

"There seems to be a whole lot of interest in these buildings, which is really exciting," Blumenfeld said. "Whether it's new housing, whether it's mixed-use development, however these get utilized, this is just such prime real estate for the city."...

...The three parcels had a combined appraised value of $98 million in 2021, according to the DOA.
Blumenfeld said some employee relocation efforts have already taken place. GEF 2 is expected to be vacated in six months to a year, while moving staff out of GEF 3 could take as much as 4½ years.
Once the buildings are vacated, the Department of Administration will take bids for the properties and make a recommendation to the state, which will need to be approved by the Wisconsin Building Commission and the Legislature's budget committee...
...Full Story Here

---
---
The 273-unit EO Madison Yards is the first of two communities planned by the developer.
A joint venture of Gilbane Development Co. and Summit Smith Development has completed EO Madison Yards, a 273-unit luxury community in Madison, Wis. KTGY is the architecture firm that created the building design.

The 2.9-acre, 16-story property is at 4702 Madison Yards Way. It encompasses studio, one- and two-bedroom floorplans. Apartments range between 547 and 1,326 square feet. Each unit is equipped with stainless steel appliances, washers and dryers, and quartz countertops.

Common-area amenities include a clubhouse, game area, fitness center, pet wash station, rooftop lounge and private dining room. The parking area features 313 stalls. In addition, the property offers a business center and coworking spaces...
See Also:
...Full Story Here

Ken Notes: Great space, great locations, great amenities!

---
---
Fox Cities Exhibition Center, Appleton
More than 400 business and industry leaders, economic development professionals, and academics from throughout our state will gather Oct. 23-24 in Appleton for the second annual Wisconsin Economic Summit.
The theme for this year's summit is TOGETHER. We will explore how businesses, nonprofits, educators, and economic developers can work together—and connect with public resources—to build an economy that gives all Wisconsinites the opportunity to thrive.
Focus topics include:
Collaborating to foster economic growth
Meeting today's workforce needs while preparing our workforce for the future
Establishing financial stability for all Wisconsinites
Strengthening communities and infrastructure
Nurturing innovation and entrepreneurship
Achieving growth through innovative sustainability and energy solutions
Register for the 2023 Economic Summit
...Full Story Here

---
---

Partner Level Sponsors

About Sponsorship
...Full Story Here

---
---
MILWAUKEE, Oct. 3, 2023 /PRNewswire/ -- Northwestern Mutual today held a kickoff celebration with the Milwaukee community for its $500 million North Office Building Modernization project. The North Office Building, located at 818 East Mason Street in downtown Milwaukee, will be transformed to expand the company`s world-class workplace and employee experience.
"Today marks a major milestone in our investment to create a connected, world-class campus for Northwestern Mutual, bringing our workforce and community together as we build lasting financial security for clients, policyowners and future generations," said Northwestern Mutual Chairman, President and Chief Executive Officer John Schlifske. "We extend our sincere gratitude to all of our employees, project partners and community leaders for their respective roles in achieving this vision and for making the Milwaukee community a great place to call home." ..
...Full Story Here

---
---
Wisconsin Tech Council says final months of 2023 could see uptick in investment
After a record-breaking year for startup investment in 2021, Wisconsin has struggled to keep that momentum going in 2022 and 2023.

Investment in early-stage companies was down last year, but still higher than pre-pandemic levels, according to an annual report from the Wisconsin Tech Council. However, such investments so far this year have come in much lower.

This year, roughly $191 million in investment deals have been tracked so far, less than the $209 million tracked in all of 2015, according to Joe Kremer, director of the Wisconsin Tech Council Investor Networks program...
...Full Story Here

---
---
MGS Mfg. Group recently broke ground on a new state-of-the-art Innovation Center on the company's Germantown, Wisconsin campus. The expansion, which brings an additional 120,000 square feet to MGS' headquarters, represents the company's ongoing investments in growth and expansion to meet customer needs in pharma, diagnostics and medtech.
The MGS Innovation Center, which is expected to be open to customers by the end of 2024, will feature collaborative workspaces dedicated to ideation and product development, tooling development, automation, and part and process validation. Also on site will be Class 7 and 8 cleanroom space for part and process validation without disruption to production environments. An on-site dedicated quality lab with enhanced tactile-, optical- and computed tomography-measuring capabilities will ensure optical, dimensional and functional product quality throughout the product development process...
...Full Story Here

---
---

Supporting Sponsors
...Full Story Here

---
---

HANCOCK — U.S. Department of Agriculture (USDA) Wisconsin State Director Julie Lassa announced that USDA is funding 12 projects to improve the economy and quality of life for people living and working in rural areas across Wisconsin.
USDA is providing $32,243,819 in loans and grants to fund projects within the Rural Partners Network (RPN) in Wisconsin. These investments will expand access to jobs, business opportunities, quality health care, clean water, and renewable energy, according to a news release...
...Full Story Here

---
---
In a first test of a new city zoning ordinance designed to promote transit and dense development, a car wash chain is asking the Madison city council to override a decision by the Plan Commission and allow it to build a new car wash at 3913 Lien Road.
When asked if the company would consider legal action, Kendell Palmquist, director of marketing for Club Car Wash, tells Isthmus "we do intend to appeal to the circuit court if the appeal before the Common Council is denied."
The Plan Commission voted unanimously on Aug. 28 to place the company's application for a conditional use permit on file...
...Full Story Here

---
---
Stay up to date by reading our
MadREP Report
,a bi-monthly newsletter that features regional economic development news, events and opportunities.
...Full Story Here

---
---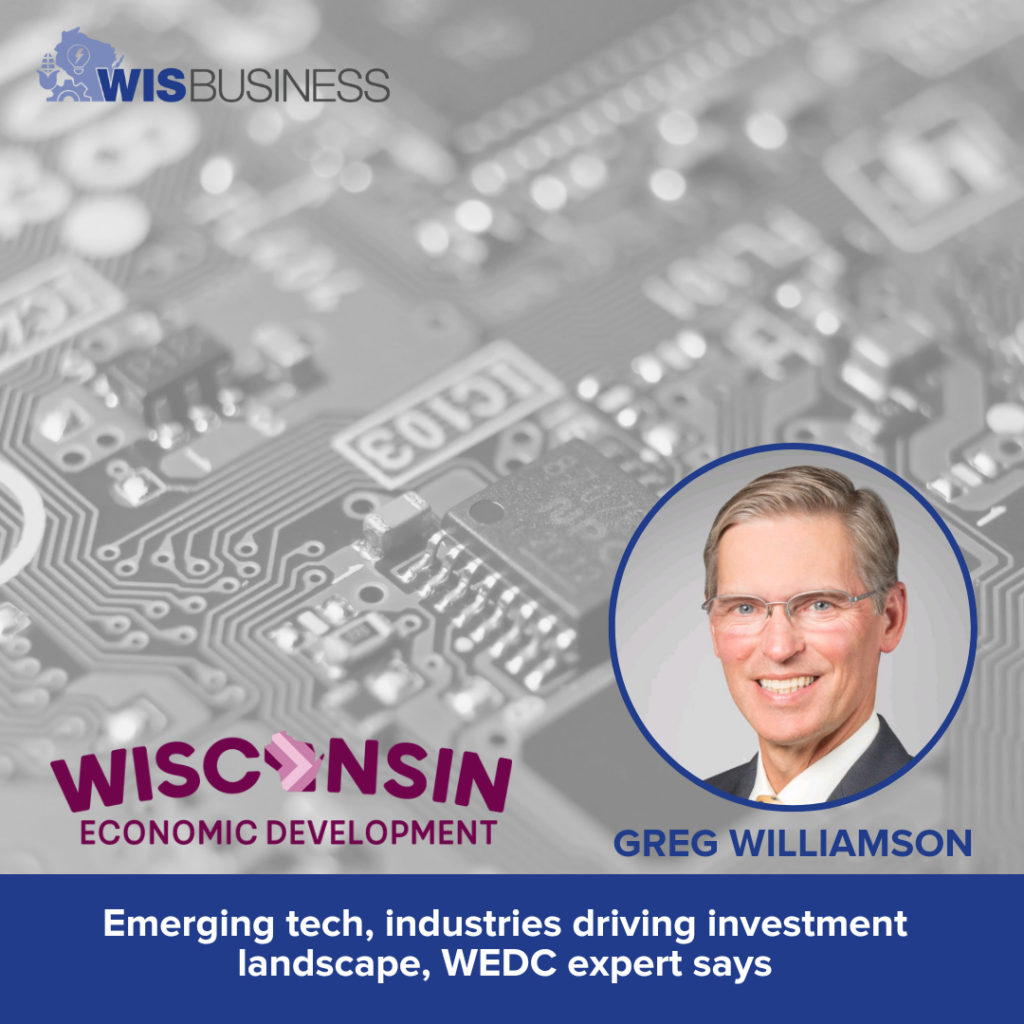 Emerging technologies and industries are driving the national investment landscape, according to WEDC Senior Venture Investment Director Greg Williamson.
The Wisconsin Economic Development Corp. earlier this year announced Williamson would be leading the Wisconsin Investment Fund, a $50 million state effort funded by the federal State Small Business Credit Initiative.
Speaking this week at a Wisconsin Technology Council event in Madison, Williamson shared insights on the most promising areas for investment, based on his perspective as board member for several venture studios and advisor to "numerous" venture funds around the country...
...Full Story Here

---
---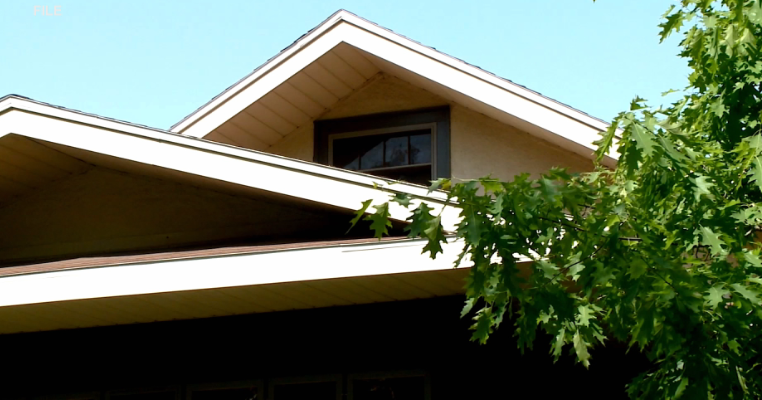 LA CROSSE (WKBT) -- The City of La Crosse has been awarded $200,000 in grants to support a new North Side housing initiative.
$217,900 in grants from the Wisconsin Economic Development Corporation will be used to convert a former Trane manufacturing site into apartments and townhomes on the North Side.
The housing project, called the Fifth Ward Residences, will consist of two 72-unit apartment buildings and 14 townhomes.
Per a release, studios will go for $799 a month, one-bedrooms for $1,199 a month, and two-bedrooms for $1,250...
...Full Story Here

Ken Notes: I`m living in one of these units right now...

---
---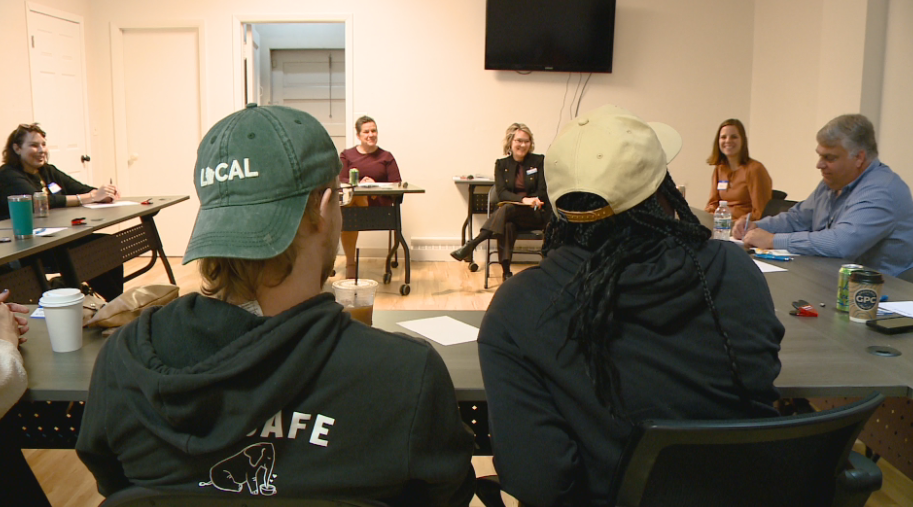 LA CROSSE, Wis. (WKBT) -- Wisconsin officials spoke with La Crosse business owners on Tuesday to see how the state can better support them.
The business owners involved in the meeting were all recipients of Main Street Bounceback grants.
Gov. Evers created the grant program back in 2021, which offered $10,000 to businesses and nonprofits who were moving into a formerly vacant commercial space anywhere in Wisconsin.
Nearly 9,500 businesses and nonprofits were awarded those grants...
...Full Story Here

---
---

...Full Story Here

---
---
GREEN BAY (WLUK) -- September marks Workforce Development Month -- a time to connect job seekers with employers.
An open house was held Wednesday at the Brown County Job Center with Wisconsin`s Department of Workforce Development.
Those looking for jobs were able to learn about in-demand openings, apprenticeships, training, and resume building.
Employers were able to learn more about things like competitiveness, labor laws, and posting open positions.
"There are still 2.4 open jobs for every one job seeker," said Amy Pechacek, Wisconsin Department of Workforce Development Secretary. "So, the worker quantity challenge impacts all industries, from hospitality, to health care, to leisure, to everything."
Similar open houses were held in other cities statewide...
...Full Story Here

---
---
The long-planned expansion of a large downtown-area apartment community is proceeding, with construction to begin soon.
Meanwhile, two new affordable apartment development proposals have surfaced on Milwaukee`s north side.
That news comes as Milwaukee ranks number two on a list of metro areas (with a population greater than one million) for the fastest-rising rents in the country, according to an Apartment List report...
...Full Story Here

---
---

Ken Notes: WDNews relies on the actual journalism provided by your local media outlets. Without these partners we can not bring you the unbiased news, leads and updates you need to thrive in Wisconsin. Support your local media...

---
---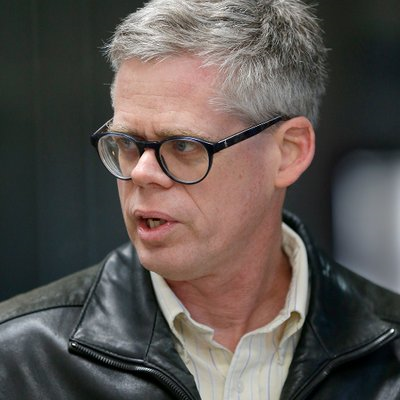 Note: I changed the link here to Toms Twitter account. JS limits the number of articles I can read so I look at TD`s Twitter feed every week. I`ll Still include JS articles but after ten you need to subscribe.
I also updated the picture because, well Tom is getting old and development is taking it`s toll!!!

Milwaukee - 1/1/2020 Journal Sentinel business reporter Tom Daykin talks about commercial real estate and development, including stores, hotels, offices, condos, apartments and industrial buildings...
...Full Story Here

Ken Notes: Tom Daykin is the source for ED news in MKE. This is a permanent link to articles in his blog which is updated daily...

---
---

Our Current Publications:







WWHNews.com



Cirex News


WisCraftNews.com
FOR SALE!


Ken Harwood
Advocating for Wisconsin
HarwoodKen@Gmail.com
608.334.2174
...Full Story Here

---
---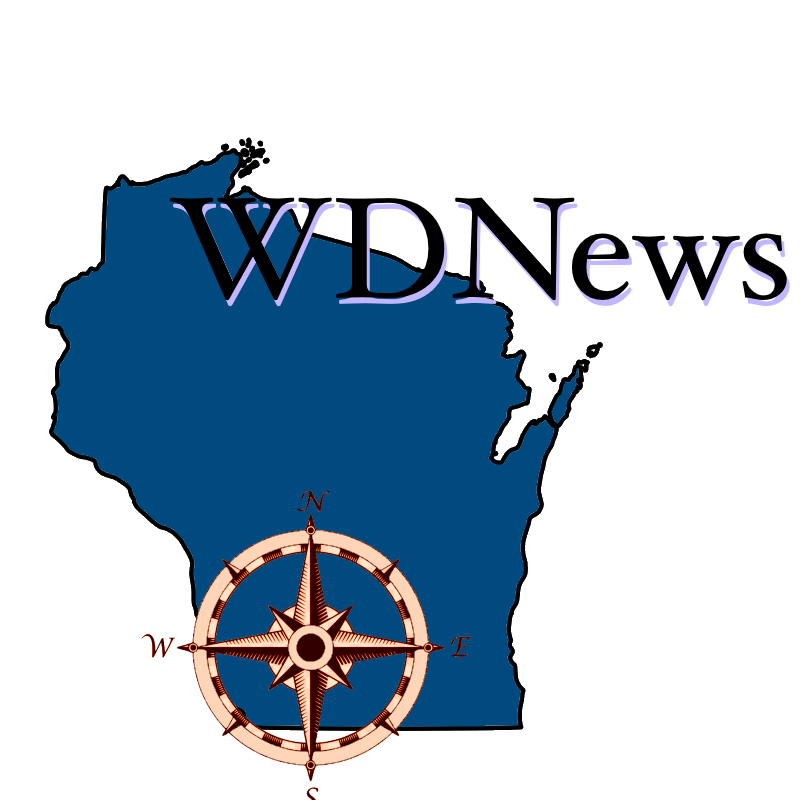 WisconsinDevelopment.com
&/or WDNGreen.com
Wisconsin Development and WDNGreen newsletters are now emailed to over 12,000 professionals, planners, developers, news outlets, and elected officials each week. We see over 1,000 opens within the first hour every week for each publication. The websites, WisconsinDevelopment.com and WDNGreen.com are always online and available to view and search where we maintain several years worth of articles.
"My goal is to present a positive view of economic development, business and employment in the State of Wisconsin", Ken Harwood, Editor and Publisher.
Each week WisconsinDevelopment presents a positive look at economic development, commercial projects and ideas that work from across the state. In WDNGreen we highlight pro-environmental development and issues that make economic sense.

We believe in the Wisconsin business community and believe that telling their stories will positively impact both growth and better legislation in the State. We are nonpartisan, pro business, pro positive environmental issues, and most importantly pro WISCONSIN...



...Full Story Here

Ken Notes: "Ken Notes" may be reprinted in context without permission. Attribution should be Ken Harwood, Editor Wisconsin Development News or Ken Harwood Advocate for Wisconsin.

---
---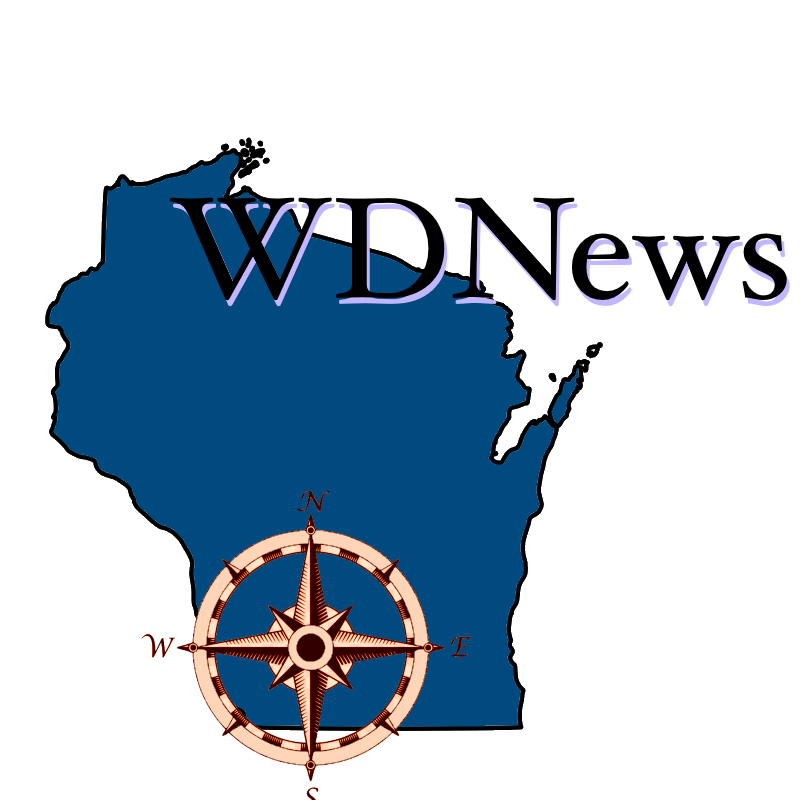 Wisconsin Development News is
Edited and Published by:
Ken Harwood
Ken [at] KenHarwood.com
608.334.2174
Mailing Address:
WisconsinDevelopment.com

P.O. Box 930234
Verona, WI 53593-0234
Please feel free to send story ideas or Press Releases to:
Ken [at] KenHarwood.com
Call 608.334.2174 to confirm receipt.

...Full Story Here

---