---
---
The building 'may be better suited for demonstration purposes rather than as a viable commercial glass fabrication facility'
A state report on Foxconn's Wisconsin factory depicts a project gone far off course. The report, issued this month by Wisconsin's Division of Executive Budget and Finance and obtained through a records request, confirms that the company has not built the enormous Gen 10.5 LCD factory specified in its contract. It also says that the building the company claims is a smaller Gen 6 LCD factory shows no signs of manufacturing LCDs in the foreseeable future and "may be better suited for demonstration purposes."
See Also:

...more

Ken Notes: I remain concerned that the bulk of this story is being told by the Verge, and a political agenda is attached to their reporting. Foxconn realized shortly after beginning the project that larger LCD panels were not going to be profitable. (The price of a 65 inch TV has fallen from several thousand to less the $500). So Foxconn is still looking for a product / products that they can make money on and build in the US. The hunt is not going well, but Wisconsin is also not paying anywhere near the 3 Billion we promised.

Time to sit down and rethink where we go from here. I will say for the hundredth time, we should not chase them away or give them an excuse to fold up there tent and go home. Gou, founder, has hinted at this,"as long as policymakers at the federal, state, and local levels remain committed to Foxconn and the very important technology development goals driving the company's investments.".... We have invested in land and infrastructure and need to recoup these expenses. The last article above may hold some promise, but they have not suggested this platform will be made in Wisconsin..... YET!
---
"Founded in 1976 by George and Candy Gialamas, The Gialamas Company specializes in Class A Commercial Real Estate. Old Sauk Trails Park, is one of the most prestigious business parks in Wisconsin; containing numerous office buildings supplemented by restaurants, hotels, financial institutions, a childcare facility and a walking/jogging trail system....
...more
...A sponsor of Wisconsin Development News
---
MADISON, Wis. (AP) - Wisconsin's unemployment rate dropped from 6.3% in August to 5.4% in September, below the national rate but 2 points higher than a year ago as the state deals with a surge in coronavirus cases.
Wisconsin's jobless rate for September was below the 7.9% national rate.
The state Department of Workforce Development reported Thursday that Wisconsin added 13,700 private-sector jobs in September....
...more
---
WISCONSIN RAPIDS - After months of exploring possibilities, Verso Corp. announced Wednesday it would slow down its effort to find a buyer for the Wisconsin Rapids mill.
David Sams, Verso`s vice president of environmental health, safety and sustainability, told members of the Wisconsin Rapids Together Task Force Wednesday morning that, the economic environment and the continued COVID-19 pandemic have made it difficult to find a buyer.
Sams said it has become apparent that a sale in the near future will be "impossible."
State Rep. Scott Krug, R-Nekoosa told the Daily Tribune that Verso`s announcement was a shock to task force members who are trying to find ways to help the community cope with the mill`s shutdown and get the more than 800 workers who have lost their jobs back to work.
...more
Ken Notes: This is not good news, we need to apply some pressure to move reopening this plant forward. I would look at assessment based on their asking price to start... Wisconsin Development has partnered with GBIG to produce a weekly newsletter on the Paper Pulp Printing Packaging and Plastic industries... You can read or subscribe at
5PNews.com
...
---

We will power our communities and empower cooperative members
to improve the quality of their lives.
...more
---

Wisconsin saw its strongest third quarter on record for home sales, eclipsing the previous third quarter sales record established last year by 9.8 percent.
"Demand has increased in recent months for a couple of reasons: low mortgage rates and an
improving job market in the state," said Wisconsin Realtors Association President and CEO Michael Theo.
The 30-year fixed-rate mortgage dropped to 2.89 percent in September, which pushed home sales up 18.1 percent compared to September 2019, and increased the statewide median price 17.9 percent to $229,900, according to the WRA...
...more
---
WEST ALLIS, Wis.(Oct. 15, 2020)–Lutheran Social Services of Wisconsin and Upper Michigan (LSS), in partnership with Waukesha County,opened the LSS Aspen Center, a comprehensive medically-monitored treatment center for women and men from throughout southeastern Wisconsin.

The 23,000-square foot community-based residential facility is located at 2000 W. Bluemound Road, Waukesha. LSS Aspen Center will begin accepting referrals immediately.The 22-bed center offers a wide range of substance use disorder rehabilitation and therapeutic services in two gender-specific wings with the capacity to grow to 34 beds based on need. LSS Aspen Center anticipates serving approximately 125 individuals from Waukesha County and southeastern Wisconsin annually.
...more

Ken Notes: My wife is a therapist and reports to me daily that the number of substance abuse, domestic violence and other mental health cases are increasing exponentially as we continue to shelter for Covid. I like the public private partnership here and hope for the day when we do not need these facilities...
---
SCS - At the forefront of sustainable environmental solutions for over 40 years and ...A sponsor of Wisconsin Development News
---
Wisconsinites receiving unemployment could see up to $1,800 in federal payments as the state begins to release funds from the Lost Wage Assistance program.
The payments are retroactive to Aug. 1 and cover six weeks of $300 payments, ending for the week of Sept. 5, according to a release from the Department of Workforce Development. The $300 will not be applied to any unemployment checks outside of that time frame...
...more
---
MADISON, Wisconsin – October 19, 2020 – The International Economic Development Council (IEDC) has presented Alliant Energy with two awards for excellence in economic development. The awards reflect the company's commitment to help position the communities it serves for future job growth and economic success.
Alliant Energy received a Gold Award for Partnerships with Educational Institutions for its collaboration with Beloit College. This partnership transformed the 100-year-old Blackhawk Generating Station building into a one-of-a-kind student union and recreational center called The Powerhouse. The seven-story complex is now a community asset that houses a coffee shop, conference center, theater, competition-style swimming pool, suspended 200-meter track and turf field house for football, softball, baseball, lacrosse, soccer and Ultimate Frisbee...
...more

Ken Notes: Congrats!!!
---
Established in 2001, KA's Wisconsin team upholds our commitment of more than 40 years of construction service in Wisconsin. Combined with the resources of the total KA enterprise, we are capable of undertaking work of virtually any size, scope, or location, whether locally, regionally, or nationally.
...more

Welcome 2020 WDN sponsor Kraus-Anderson Construction Company. Please check out the link to view the amazing projects they have developed from idea to completion.
---
The events of this summer and through the fall have reinforced the need for a statewide conference to address issues of racism, inclusivity and diversity in communities and workplaces. Organizers for this year's "Toward One Wisconsin" inclusivity conference are heading into the final month of preparations for what is now a total virtual program on November 11-13.

"As a state and a nation, we have had to reckon with the repeated, horrific violence of racism, while a pandemic forced us to see racism as a public health crisis," said Eric Giordano, executive director for the Wisconsin Institute for Public Policy and Service, which is hosting the conference.

"By going virtual, we can ensure the safety of presenters and attendees and allow everyone to fully participate in the interest sessions, plenary talks and conference dialogues," Giordano noted.

Toward One Wisconsin will offer 50 interest sessions and 90-plus presenters...

...more
---
Children`s Wisconsin is planning to operate a clinic in a new building that is to be developed on Milwaukee`s near south side.
But the development site could be designated as historic — which could block that proposed clinic.
The $5.4 million medical office building is planned for the site of the former Forest Home Branch Library, 1432 W. Forest Home Ave.
I-Forest LLC, an affiliate of ICAP Development LLC, would buy the city-owned property for $450,000, according to a new proposal pending before the Common Council...
...more

Ken Notes: Very nice project. Details behind Journal Sentinel Paywall so think twice before reading --- you only have a few lives left.
---
Madison Office Lifestyle Portfolio is a portfolio of 16, Class A amenity-rich office properties ranging from 14,000 square feet to over 300,000 square feet in size, and is home to over 130 tenants.

...more
---
MADISON, Wis. — Employers who can demonstrate a critical need for skilled workers can apply for Wisconsin Fast Forward training grants ranging from $5,000 to $400,000 to develop and initiate skills training programs.
The programs should be designed to provide sustainable, short- and medium-term training to help workers achieve long-term professional growth and economic opportunities, according to the Wisconsin Department of Workforce Development, which announced the grant initiative Tuesday.
The training will help add new people to the workforce and increase wages for the trainees, the department said....
See Also:
...more
---
EAU CLAIRE, Wis. (WEAU) - Travel Wisconsin is using federal CARES Act dollars to help local tourism promoters.
The organization awarded $11,894,966.26 in Tourism Relief to Accelerate Vitality and Economic Lift (TRAVEL) Stimulus Grants. The dollars will go to local tourism development organizations. The money makes up for revenue losses due to lower hotel tax revenues during the coronavirus pandemic. Hotel tax revenues generally compose most of a local tourism development organization's operating budget.
Tourism promoters will use these dollars to promote their communities, hopefully stimulating local tourism economies...
...more

Notes:
---
Miron's comprehensive range of construction services are designed to meet the unique and diversified needs of our clients. Contact Us.
...more
...A sponsor of Wisconsin Development News
---
Payments under the Trump administration`s Lost Wages Assistance (LWA) program have started going out to unemployment insurance recipients in Wisconsin, nearly three months after a previous federal supplement expired and seven weeks after the federal government approved the state`s application.
The program, created by President Donald Trump in early August, supplements state-level unemployment benefits by $300 a week in Wisconsin.
An estimated 120,000 recipients in Wisconsin will receive payments this week, with the first large wave of payments sent out Tuesday night, according to the Wisconsin Department of Workforce Development. The department began sending out payments to smaller groups of recipients Thursday...
...more
---

GENERAL CONTRACTING
Residential - Commercial - Retail - Controlled Environments
FIRE / WATER / STORM DAMAGE RESTORATION
DESIGN / BUILD & REMODELING

"Located in the Madison region for over 30 years, Engineered Construction is an industry leader in commercial construction and the restoration of commercial and residential fire and water damage."
See comments from our clients here.
...more
...A sponsor of Wisconsin Development News
---
MADISON, Wis. – A growing national network that could build on Wisconsin's tradition of manufacturing, agricultural and nature resource excellence will be described during the 2020 Wisconsin Early Stage Symposium, to be held on a virtual platform Nov. 9-11.Registration is now open.
Michael Koeris, the founding chief executive officer of the BioIndustrial Institute of Manufacturng Excellence, will join with Mary Blanchard of the Madison-based Great Lakes Bioenergy Research Center for a 10:15 a.m., Nov. 11 panel discussion. It will be led by former state government cabinet secretary Karen Timberlake, now with Michael Best Strategies....
...more
---
Stay up to date by reading our
MadREP Report,
a bi-monthly newsletter that features regional economic development news, events and opportunities.


...more
---
A large mixed-use development that`s beginning construction on Milwaukee`s north side is seeking a state grant to help complete its financing package.
The $60 million Community Within The Corridor will redevelop about 7 acres bordered by West Center, West Hadley and North 33rd streets, and Union Pacific railroad tracks. It was once home to Briggs & Stratton Corp.
Six buildings, ranging from one to three stories and totaling 380,000 square feet, will be converted into 197 apartments, 23,000 square feet of commercial space and 40,000 square feet of recreational and community space.
A new proposal calls for Milwaukee County to seek a $250,000 Community Development Investment Grant from the Wisconsin Economic Development Corp....
...more

Notes:
---
| | | | |
| --- | --- | --- | --- |
| Dane County ED | | | |
| | | | |
| | | | |
| | | | |
...more
---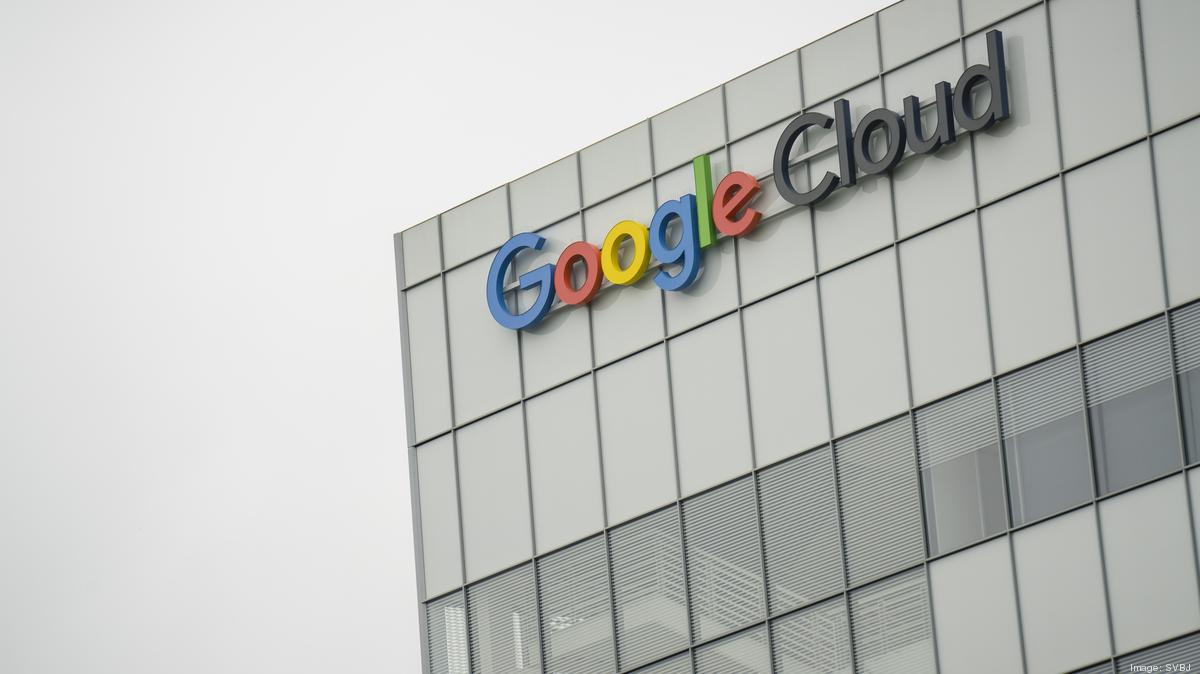 The Wisconsin Department of Workforce Development has received 965,939 unemployment insurance applications since March, and the average number of days until a person receives a payment after filing an application is currently 26...
...more

Ken Notes: Article is behind paywall so I do not have details. As a former computer consultant I will affirm that it would not be difficult to move the data base used by an older hardware platform to cloud (online) system and then write web based programs to access it. This newsletter is stored on line and uses code I wrote in less than a week to store, add, edit, and display the articles and links. It is not rocket science, but you do dream about SQL while you are working on it...
---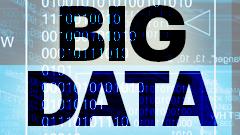 DataChat, a Madison company that developed an intelligence interface that allows business users to extract insight from their data simply by talking to a chatbot, has raised $4 million to build its team and customer base, the company announced Wednesday.
DataChat was created at the University of Wisconsin-Madison by computer science professor Jignesh Patel. The round of funding was led by Silicon Valley venture capital firms WRVI Capital and Nepenthe Capital. Other participants included individual investors from Google and Santa Clara, California-based cybersecurity company Palo Alto Networks.
...more
---

Findorff, builders of Wisconsin`s finest projects...and ...A sponsor of Wisconsin Development News
---
JSD provides complete services in Planning & Development, Civil Engineering, Transportation Engineering, Water Resources, Landscape Architecture, Construction Services, Surveying & Mapping, and Environmental Services. Offices in Madison - Milwaukee - Kenosha - Fox Valley & Wausau.
---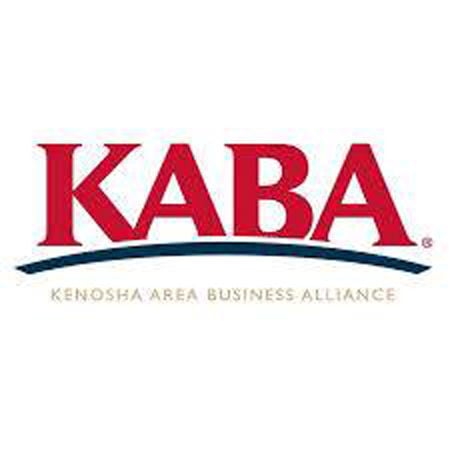 Kenosha County business owners attempting to recover from damage during the civil unrest in August are eligible for aid from the state of Wisconsin. The interest-free loans aim to help business owners make repairs and rebuild inventory.
The Wisconsin Economic Development Corporation will make $4 million in loans available in amounts up to $50,000 for local business owners who suffered measurable physical damage to their buildings or business. WEDC will work with the Kenosha Area Business Alliance to administer the loans.
...more
---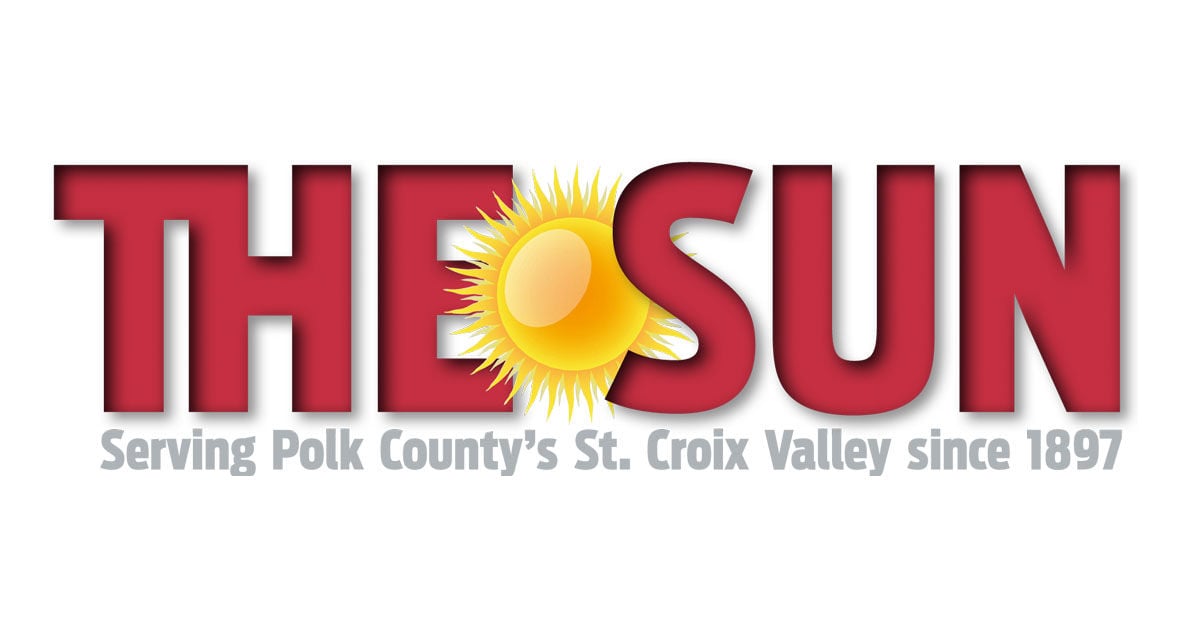 MADISON — Gov. Tony Evers today, together with the state Public Service Commission (PSC) and the Wisconsin Economic Development Corporation (WEDC), announced six communities were selected for the new Broadband Connectors Pilot program cohort.
"As families, business owners, and communities across the state continue to face the challenges of the COVID-19 pandemic, the need for affordable, accessible high-speed broadband is perhaps more important now than ever," said Gov. Evers. "This joint program will provide critical support and resources to help local communities get connected."...
...more

Ken Notes:Since two of the six are tribes can we look at the gaming pacts and see if we could offer low stake poker tournaments to taverns across the state. These businesses have been hit hard buy the pandemic and a small client base increase would go a long way to helping....
---

Ken Notes: WDNews relies on the actual journalism provided by your local media outlets. Without these partners we can not bring you the unbiased news, leads and updates you need to thrive in Wisconsin. Support your local media...
---
Note: I changed the link here to Toms Twitter account. JS limits the number of articles I can read so I look at TD`s Twitter feed every week. I`ll Still include JS articles but after ten you need to subscribe.
I also updated the picture because, well Tom is getting old and development is taking it`s toll!!!

Milwaukee - 1/1/2020 Journal Sentinel business reporter Tom Daykin talks about commercial real estate and development, including stores, hotels, offices, condos, apartments and industrial buildings...
...more

Ken Notes: Tom Daykin is the source for ED news in MKE. This is a permanent link to articles in his blog which is updated daily...
---
Our Current Publications:
...more
---
Online at
WisconsinDevelopment.com
(4 weeks of articles) - Searchable at
Search WDN
-
WDN Tool Box
, Links you can use everyday to help you and Wisconsin grow! Edited and published by
Ken Harwood @ LinkedIn.
Click Here To Subscribe or add Friends and Colleagues
... WDN si Available free thanks to our
SPONSORS
...
Why I publish WDN
...
WDGreen
Environmental News From a Business Perspective!
...more

Ken Notes: "Ken Notes" may be reprinted in context without permission. Attribution should be Ken Harwood, Editor Wisconsin Development News or Ken Harwood Advocate for Wisconsin.
---
Wisconsin Development News is
Edited and Published by:
Ken Harwood
Ken [at] KenHarwood.com
608.334.2174
Mailing Address:
WisconsinDevelopment.com

P.O. Box 930234
Verona, WI 53593-0234
Please feel free to send story ideas or Press Releases to:
Call 608.334.2174 to confirm receipt.

...more